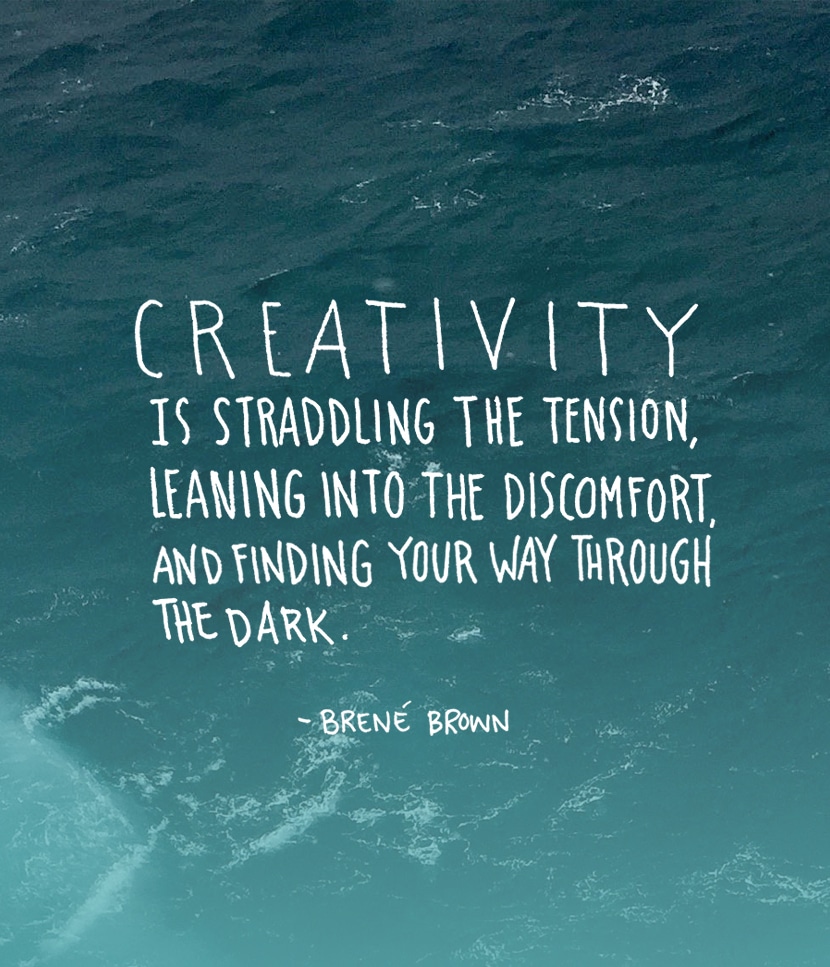 It was quite a few months back that I saw this quote pop up on Kathleen Shannon's Instagram from her interview with Brené Brown on her Being Boss podcast. The episode is all about vulnerability as a creative. It is a wonderful listen full of Brené wisdom, but this quote was the cherry on top.
To kick off your week, I highly suggest giving the podcast a listen and hearing from Brené. I also highly suggest checking out the whole Being Boss Podcast series. Kathleen though a good friend, has also always been an inspirational voice in our career. If you are looking for some inspiration at the beginning of the week this is for sure a place to begin.
Happy Monday friends!