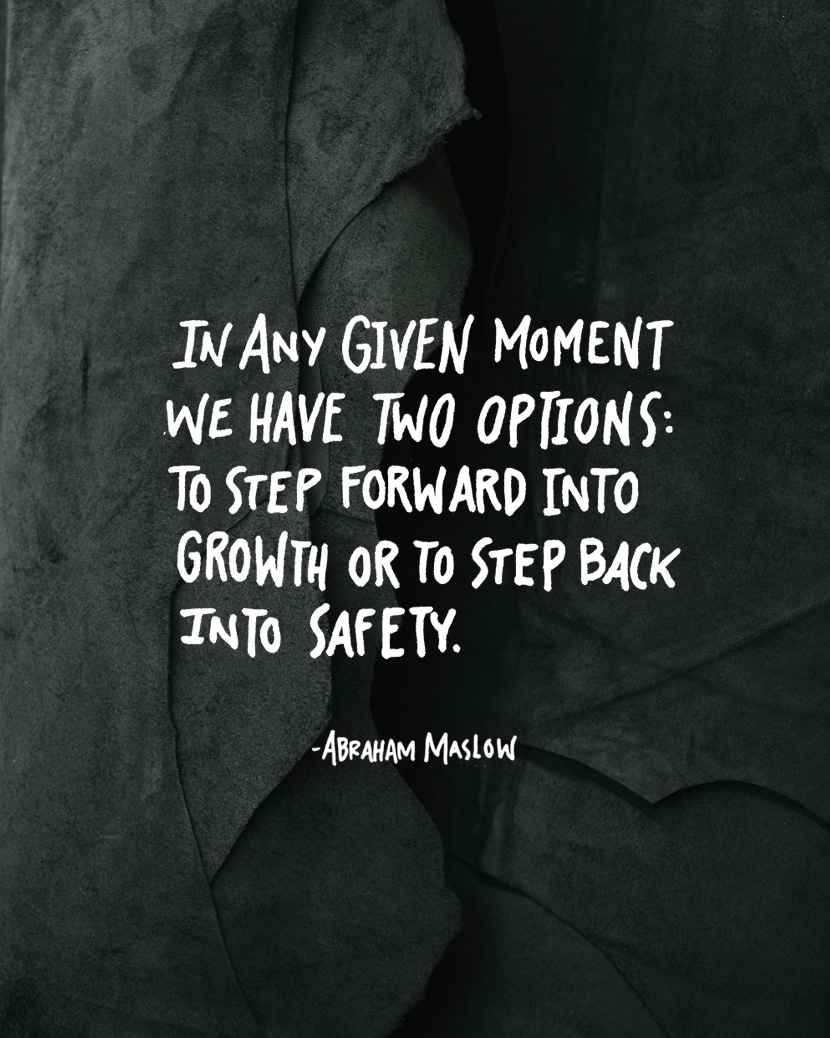 Sometimes we need a simple reminder that every day is a choice to look forward and make choices that may feel hard and uncomfortable for us, but in the end they grow us. This Monday may be that day for you. The idea of safety is always and will never stop being comfortable, but nothing great happens in comfort. There are times we need comfort, but the hard things in life are the defining moments about who we are choosing to become.
Today make the harder choice. Make today a new opportunity to become your best self.
Happy Monday.
Love the quote? You can pick it up in our print shop for your wall.