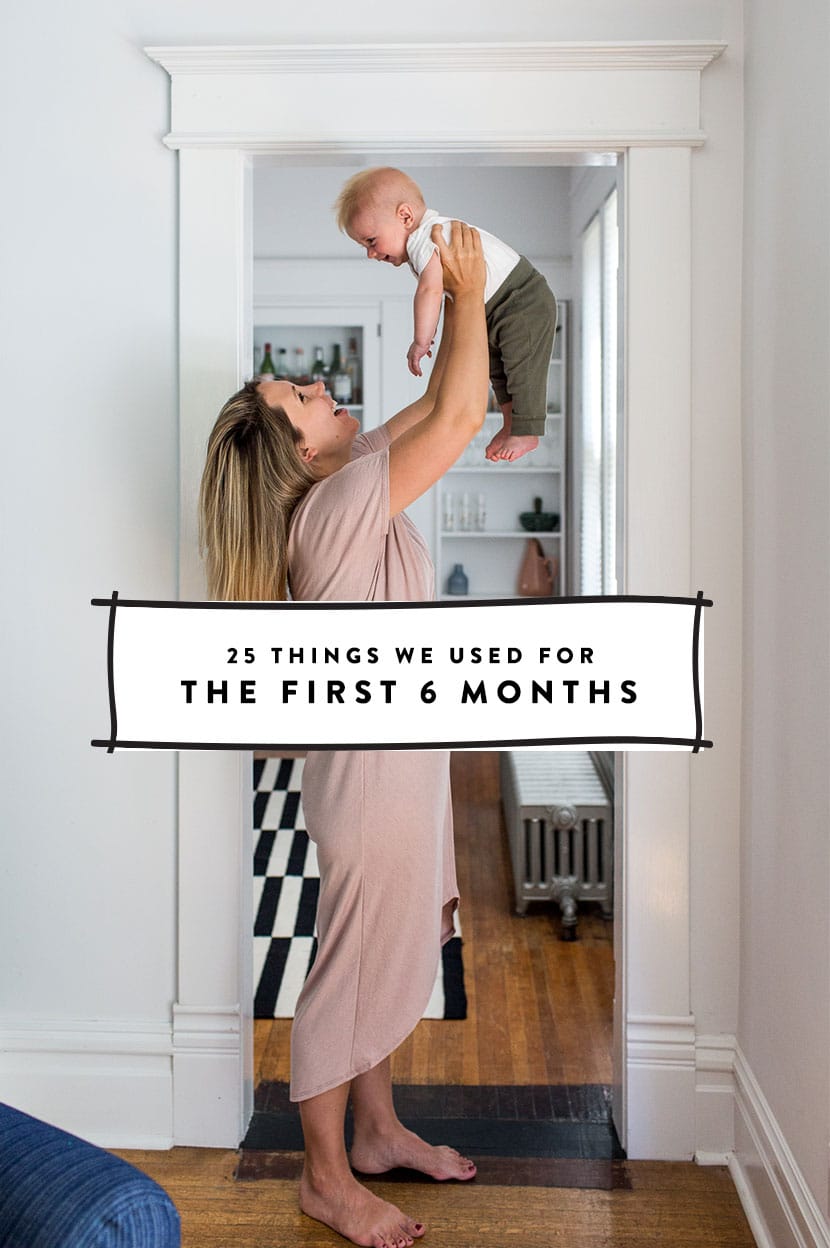 I have received a lot of questions about the exact items we ACTUALLY used during the first 6 months of having a baby. I was putting together this giant list of all the things you could possibly need and then I realized that is no where near as important as the really essential pieces we couldn't have done this whole baby thing without at the first half of this year. So, I have gathered up the essential items we think you need for the first 6 months from our own experience.
First though, I am giving a few tips about things we learned in the last 6 months about the things you do need for babies for those first months.
Function over form:
I wanted everything to be beautiful when I had a baby and there are MANY great products that are beautiful and functional, but sometimes there is an equal none beautiful product that works equally well for half the price. Weigh what matters to you. Sometimes we went the expensive route and sometimes we opted to not. Where we compromised the most was with things we knew had less life in his first year such as a jumper, travel items, monitors, etc.
Keep their clothes simple:
The first 6 months aren't for dressing them up in "outfits" stock up on cotton and comfy clothes. They sleep 4 -5 times a day and so they basically just need pajamas 24/7. Don't make yourself miserable or them by putting them in things that they have to change out of for nap times. We had about 3 outfits that were nicer we could put him in and that was about it. Everything was basic, cotton, and comfy but still extra cute.
Leave Room in your Budget:
You will have bought something you think that will work great, but then you will bring that baby home and they will hate it. I think we dropped nearly $100 trying different swaddles for Hayes that he couldn't pull out of. I am not kidding. So leave room for trial and error in your budget to find the things that work for you and your baby.
They grow VERY fast:
I mean in 2 months Hayes went from newborn size to 3-6 month sizes. In 2 MONTHS! Yeah. So don't drop a lot of money on clothes for that first 3 months and then they spike in growth again between 5-6 months in a big way. I know things are cute but instead invest in things that will bring sanity such a great toys, gear, and so on that when baby #2 comes along can be reused as well.
Give in some:
I was very much in the arena that all of Hayes's toys will be perfectly Instagram perfect toys. Then, he turned 4 months and I realized that the pretty toys held his attention for 2 seconds and the crazy ones with colors, sounds, and more were his favorite. So find some kind of compromise for toys. There are lots of great companies that make cool toys but are still going to keep your baby entertained and learning.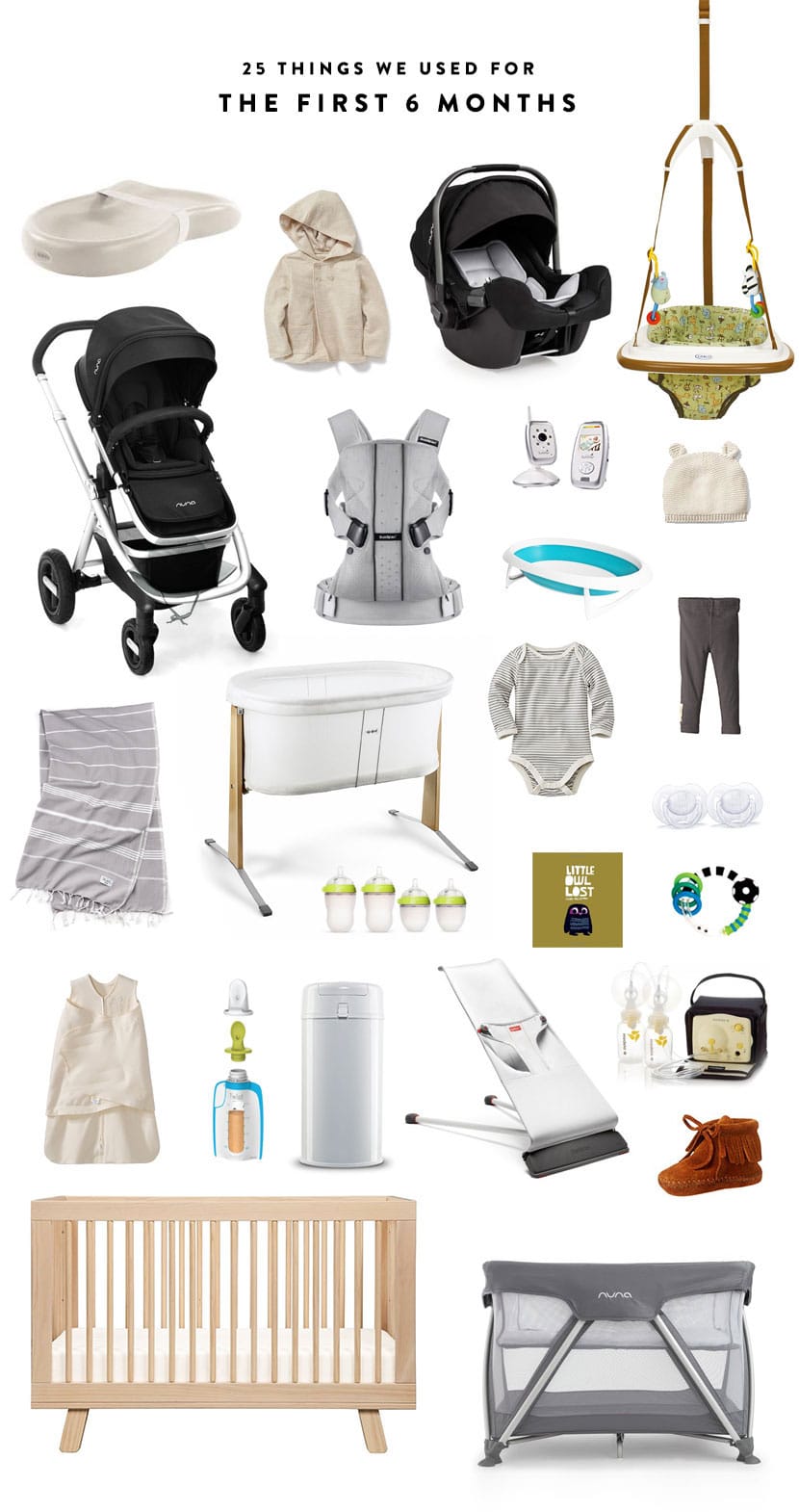 Now here are the 25 items we HIGHLY suggest having. I also have given multiple options of things for you and not just the ones we purchased. Many of these other items were ones we considered instead of the one we chose.
So other parents, what do you think was essential for your first 6 months? Did we forget some of the big items outside of the obvious ones like diapers and so on? Would love to hear!