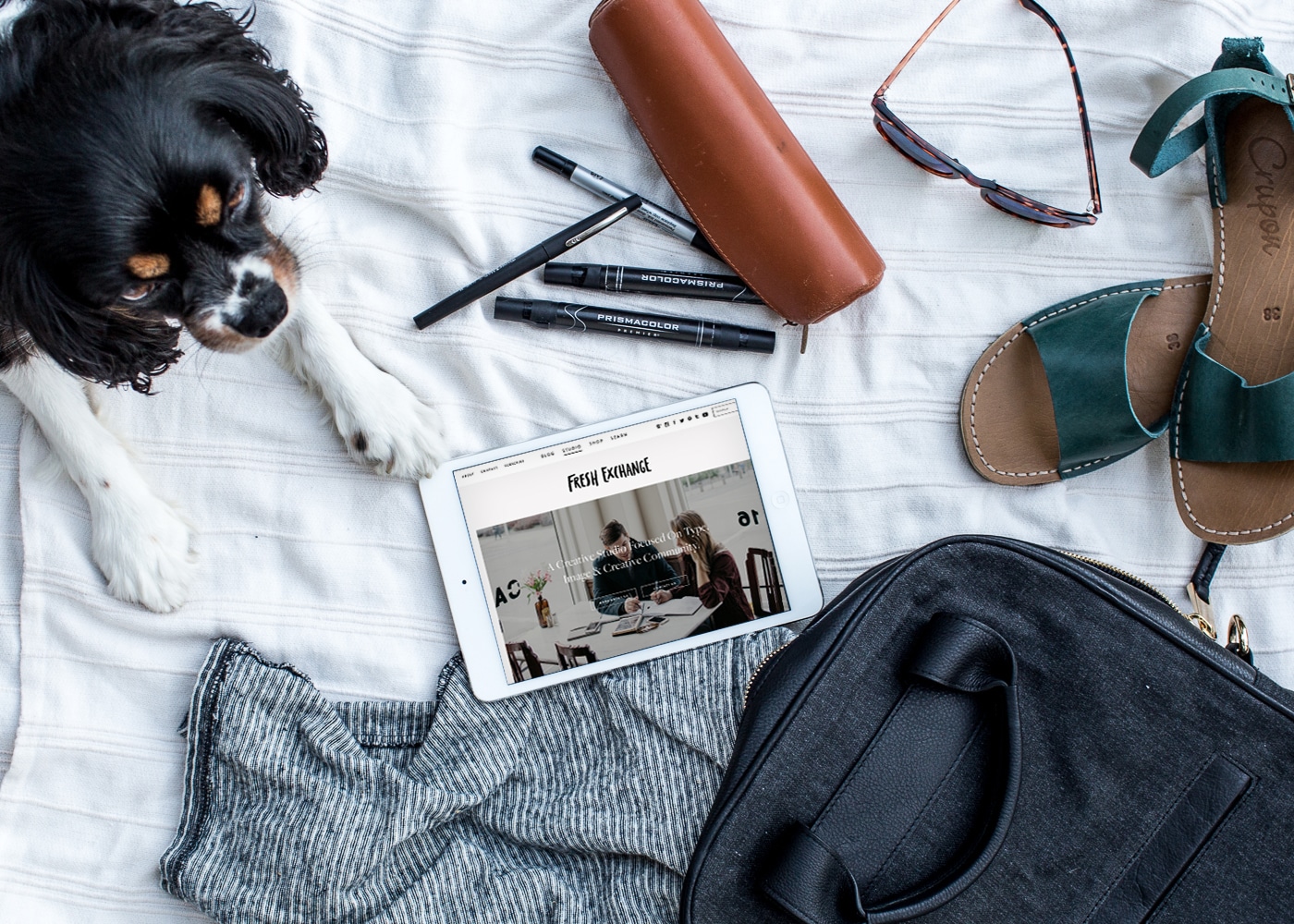 The day is here! It feels like it has been a long haul to get to this point. After over a year of working together to decide on the next stages of The Fresh Exchange and building out our new direction, today marks the beginning of what feels like a new era of our business.
In case you missed it, two weeks ago we announced that we will be bringing Wild Measure (our previous design studio) under The Fresh Exchange and bringing them together. It was a big decision for us, but one that came out of a desire for essentialism and a desire for more intention with our business and life. Read more in the post if you want the full catch up.
There are tons of exciting things about this new site, but we wanted to highlight a few today and then give you an opportunity to win $100 gift card to Everlane. More info on that at the bottom 😉
Edits: So you can find curated items that are specific to certain holidays and life experiences. The best way to keep up with these? Our new weekly email! Yup! If you already signed up for our regular email you will automatically receive it, if not you can sign up here. We are beginning our edits with one that will be on-going, Our Studio Tools. If you have things you would love to see curated or added let us know! We are working on a list for more edits. 
Organization: Previously there was no way to filter the products you were looking at. Now, you can. So if you want to see what we are loving just for the home or for little ones, you can. This was a dream the moment we said redesign and now it is possible. 
The New Blog:
Updated and better categories: We will be going through and better organizing these over the next week or so (we have over 2,000 posts!) So, don't get too far down a rabbit hole just yet, but they are there and they are about to be awesome. 
Clickable images: We noticed in watching some click tracking, that many times you wanted to click the image, now you can and we agree that was necessary. 
We added in work that we have done in the last year or so. You will notice there is not much design work as we don't plan to continue offering this as something we do outside of doing some type work. 
A New Series:
This may be the most exciting part of the new blog! We are launching our brand new bi-weekly video series, "Working Together." Catch the first episode below. We have thought long and hard about how we wanted to move forward with this series after receiving your questions, and we decided the best way to do so was by video. It is by no means natural to us, but we know we will get better and there is a lot of room to grow and lots to learn, which excites us. Every episode we will be shooting in whatever place we are currently working and be talking about specific subjects. This episode is just an intro to give you taste, but the next will be sharing our full story, so make sure you subscribe here so you can follow along. Feel free to shoot us via twitter (@fresh_exchange and #workingtogether) any questions you have about our story or anything else you would like us to cover! We also will be sharing them in our weekly newsletter and you can always find the most recent episode on our Learn page. 
This page we have a lot of dreams for in the future, but for now, you get an in-depth and real idea of our favorite bits on the internet to become great at blogging, photography, type, and more. Keep an eye on this page over the next 6 months. Trust us!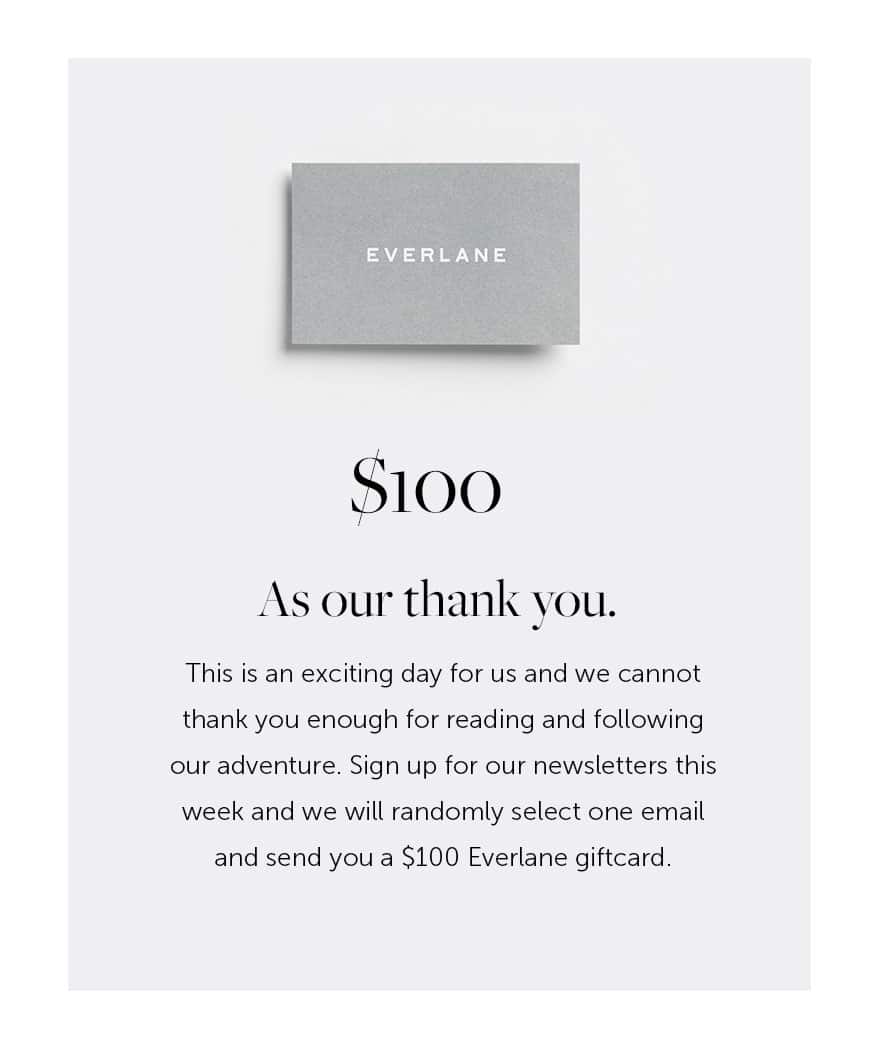 Finally, we wanted to have a little giveaway just to celebrate. We don't do many giveaways, but today felt like it called for one. We decided to giveaway $100 to one of our favorite stores, Everlane to anyone who signs up (or has signed up) for our email list. The email list got a big re-do and it felt like a huge part of the redesign so we REALLY hope you want to check it out. This will become a larger part of the blog and business over the next year so even if you don't want the daily emails, we hope you will be interested in checking out our weekly ones.
We will draw the winner by random and share who it is in our next Working Together video on Monday, July 11th, which we will be share in our weekly email! Woo hoo!
A big thank you to all of you for your support and positivity through this journey. We feel so lucky to get to share this corner of the internet with all of you. You guys make our day all the time!! Happy Monday friends!!