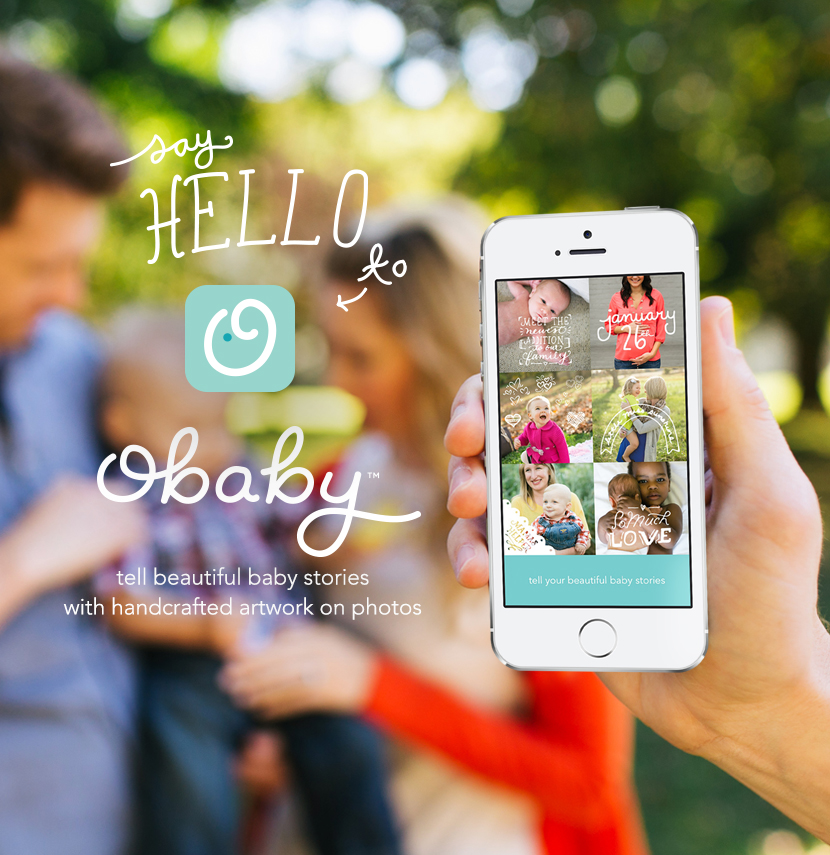 Today is a big day for Wild Measure as we are finally able to announce Obaby and Obaby+, two brand new products from Over for which we have had the pleasure of branding, marketing, and heading up artist curation. For the last 4 months we have passionately worked alongside the Over team to build an iPhone & iPad app that was completely focused on celebrating little lives and sharing those experiences in a beautiful way. Today it can be found in the App Store ready to be purchased and downloaded.
Within the app there are 650+ pieces of artwork from 4 different artists including Karli Ingersoll, Kyle Steed, Kelsey Cronkhite, and myself. The artwork is broken down into eleven categories that range from announcement to birth, pregnancy to first and second years, and even some fun doodles and borders. The app can also send you either daily or weekly reminders to capture the important moments as your baby grows so you never miss the major moments.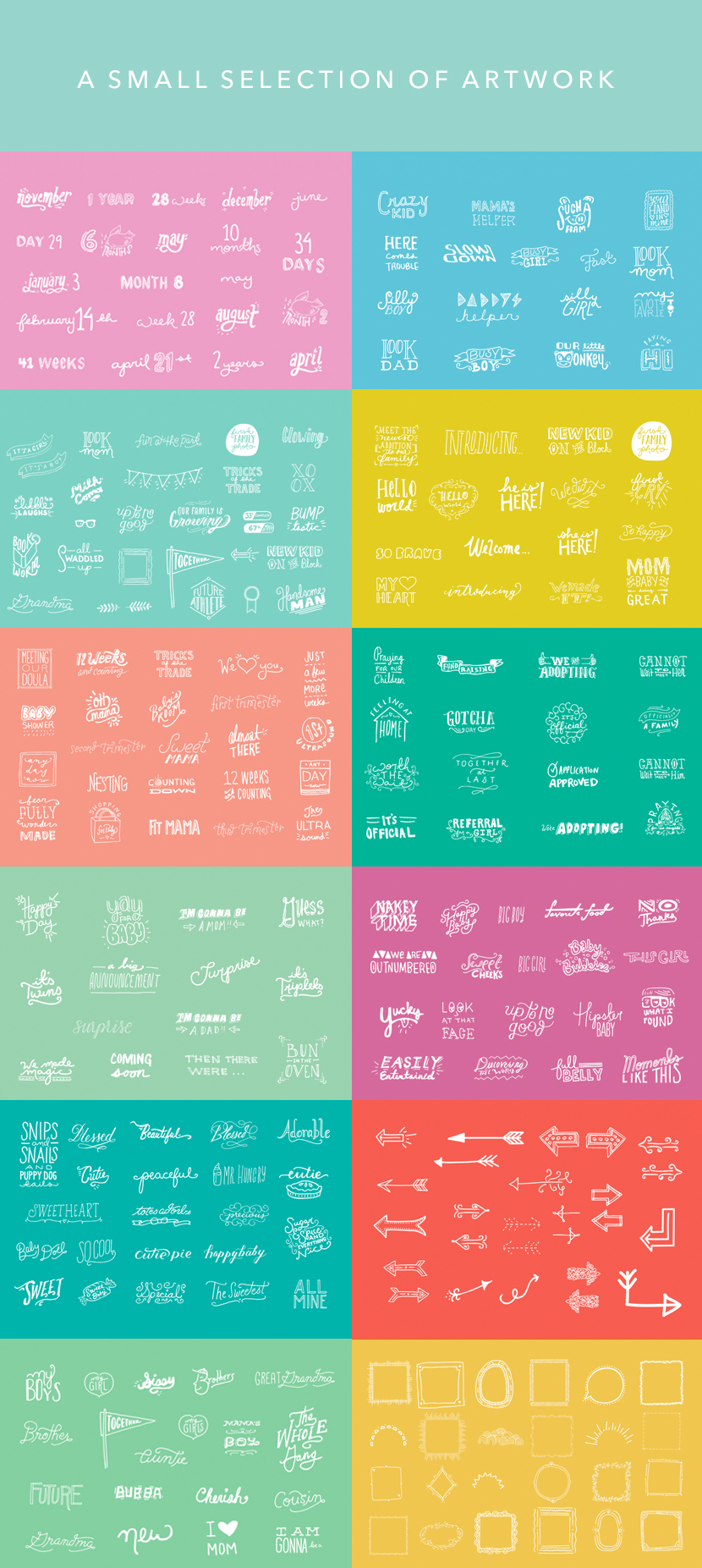 You might have noticed we said there were two apps launching today, Obaby & Obaby+. Well they are really siblings. The first is Obaby, which is $4.99 and includes 300+ illustrations and the option to add in new packs of your choice. The 2nd option is the big brother Obaby+ which includes all of the artwork (650+ illustrations) plus all future artwork for a one time purchase of $14.99. The fully unlocked app, Obaby+, is probably the easiest, hippest Christmas gift for new moms, dads, parents, siblings, grandparents, uncles, aunts, cousins, and overly involved next door neighbors.
To say that this project has been a life changing journey would be an understatement. This project was the perfect demonstration of why we created Wild Measure. Partnering with companies like Over is a dream. We said from the beginning that we only wanted to work with deserving clients who are looking to make a change for the betterment of the world we all live in, and are willing to take some major risks to do it. This app does all of that and more. It is about telling a story, the story of your love for your little ones. It will help parents and families better tell their own stories and to celebrate even the littlest moments that mean so much. We hope this app will help families slow down and truly appreciate the special and incredible moments of growing a family.
I know not all of you have a family, but I think the story that lies behind this app will be extremely interesting to all of you. Obaby has been one of our largest and most life giving projects we have worked on this year. A lot of late nights, intense weeks, and lots of growing has gone into this project. I am so excited to finally be able to share this journey and give y'all a look into this project's process.
It all began when Mike and I were approached back in July by Aaron, the designer and founder of Over, about working together on a new product with them. We were asked to submit a proposal and offer up what we believed we could do on the project. In our minds this was a dream project. Not only were we going to be branding a new product from the idea to launch, but we also would be working with a team of other creatives in a very collaborative and innovative way that we had not done before. We love a good challenge!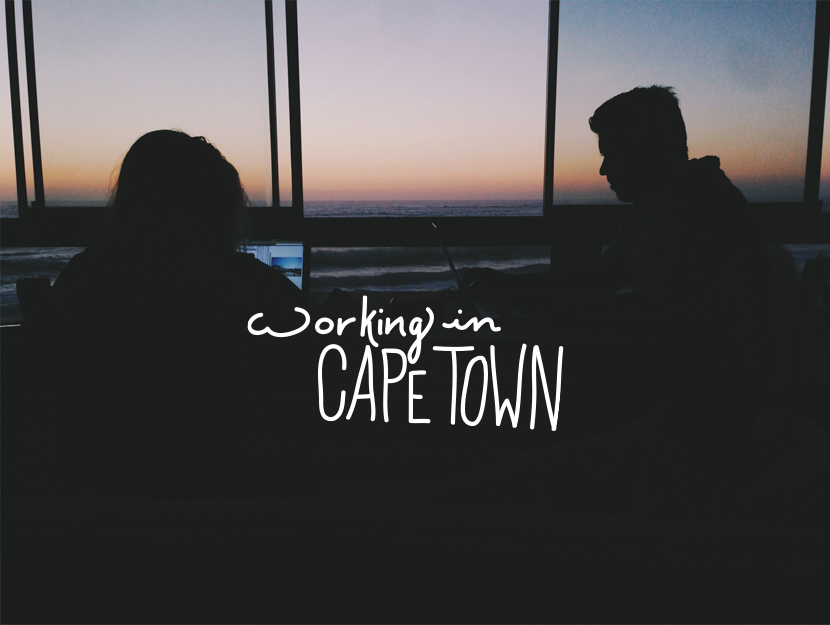 After we went over the proposal and got our contract set, Aaron wanted us to meet in person and begin the project in Cape Town. Aaron's goal was for us to brand the app in the few days we were there. Our challenge was to do our best to transform the existing iconic "O" from the Over app into a simple mark that would relate to the Obaby app market. Mike and I were pretty freaked out to think about designing a brand in not only a limited time frame, but also to be doing it in the same room as our client. In the first couple of days we were there, not only were we inspired to create, but we also discovered the natural friendship and relationship between us and Aaron & Jeff. As you now know, we created Cape Town Love in the last 24 hours of our time in Cape Town, simply because we all wanted to work together. In reality we had a lot of new ideas we wanted to test and a 24 hour exercise like that will make the best ideas come out quickly and the bad ones go away even faster. It was also a perfect test for our partnership ahead. In our minds if we could accomplish something like that in 24 hours, we could do just about anything.
While in Cape Town we spent time with Aaron's family and instantly were inspired by his life and experiences. We saw firsthand where his deep passion for Obaby had come from. Watching and listening to his story of how his 2 boys have arrived in his life and the beautiful struggle and reality of what it means to grow a family reaffirmed our passion and excitement for the app. Their story is the reason this app has so much love and life wrapped into it.
In our time there we created and executed our fastest brand build yet: 2 days. Literally. This is not realistic or normal (future and current clients take note!), but I think it happened because of the tangible and real inspiration we had by spending time with Aaron. On a typical branding project we roughly come up with around 50 different iterations of a logo before landing on the final design. Not all of those comps are seen by the client but they lead us to the final mark. However, in this case instead of searching for a cool/hip brand to build we built a brand out of the real passion and love we saw flowing from Aaron and his wife Nichole. In fact, the mark itself is inspired by their son, Israel. And yes he is as sweet as he looks.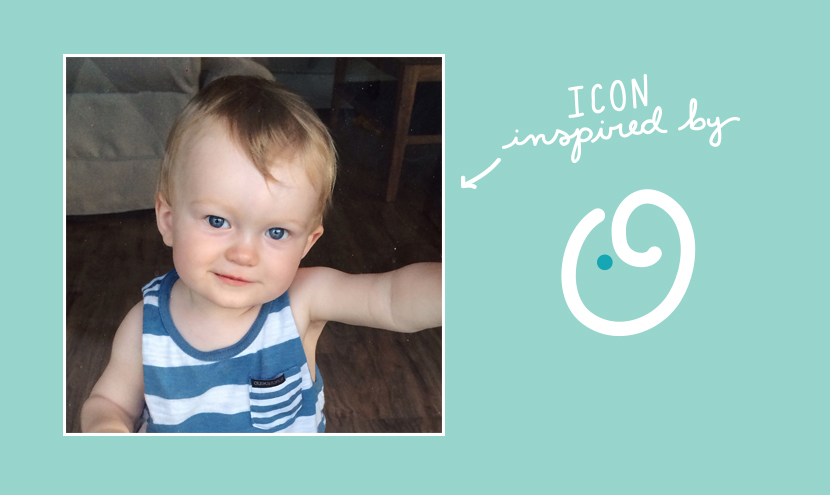 While in Cape Town we defined our market, designed the logo, set the color palette, defined the artwork categories, and began developing UI concepts. We watched trends of colors for women between the ages of 20 – 40. We targeted keywords that explained the brand feeling, words such as fresh, alive, joyful, and fun. All of which came together to form the full brand.

The next few months after building the brand for Obaby was all about bringing the app to life. Those months contained app design consultation, prepping marketing plans to build awareness for the launch, building the website, organization of artwork categories, art direction on photos, and personally creating nearly 150 illustrations. In that time the Over team came to stay with us in Traverse City so we could all work together on the app. Remember our sunrise hike at Sleeping Bear national park with them? That week was one of those I won't soon forget. There is something very unique about our relationship working with the team that I look forward to more of in the future.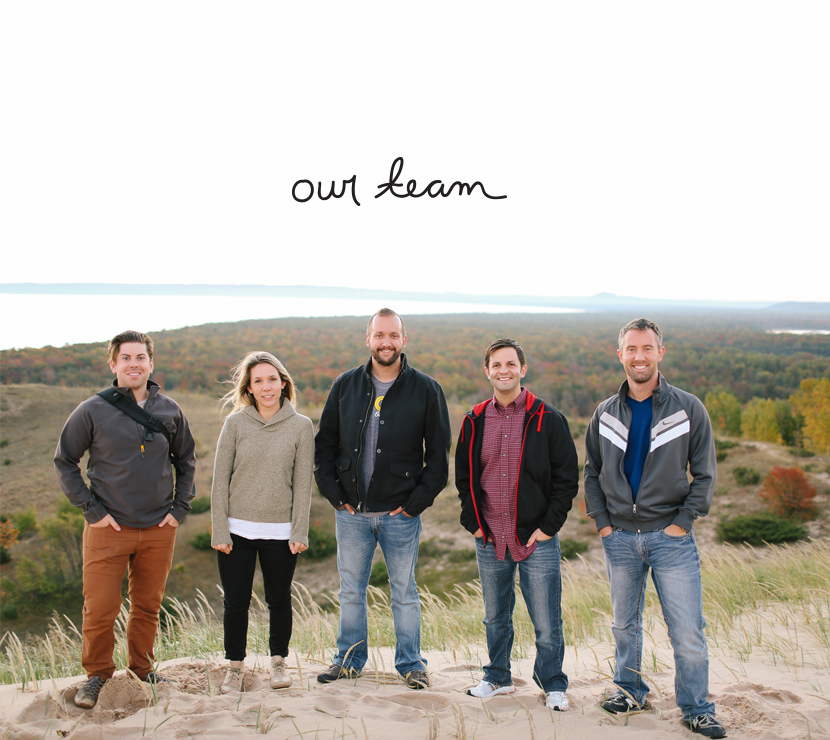 It has been an amazing journey over the last 5 months and it feels great to bring this labor of love to all of you. In many ways when you work on something this large and this detailed the launch day almost doesn't seem real. This is one big day for us and we are so glad to share it with all of you. So head on in to the App Store and check it out or even make a new parent very happy and send along a great gift for someone you dearly love that has a little one. It could be the present that makes for a year of joy and beauty.
Thank you all for following us in this journey and sharing your inspiring stories with us. If you download the app, please tell us how it has helped you tell your story and feel free to email us any feedback you have. We are passionate about making this app the best experience for everyone.