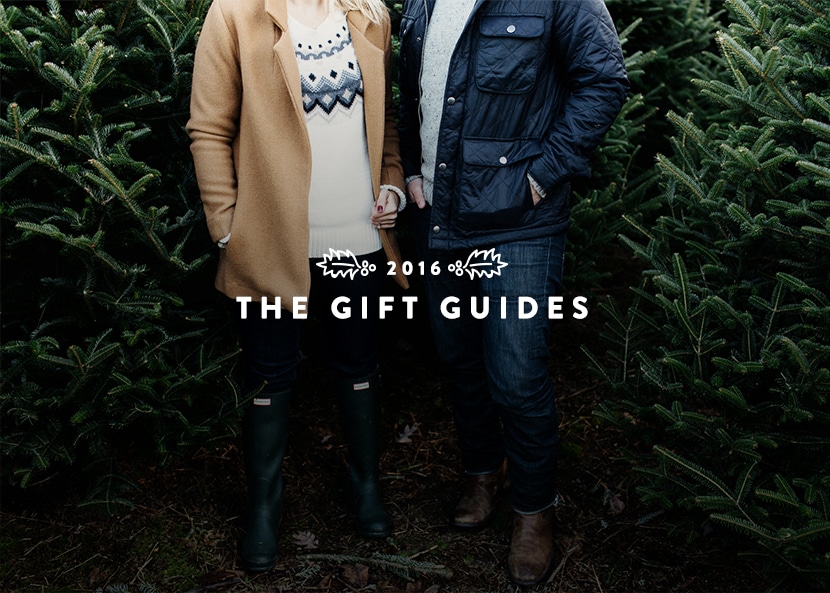 Last year when we were going through the process of making some design updates to the blog, I wanted to create a section in our shop where we could place what I call "Edits" of curated items in a specific place. I love pulling together great products from brands we love for you, but I didn't always want them to have to take up the content space on the homepage anytime I wanted to curate some favorite things. From time to time I like doing that, but I wanted these curated lists to have a dedicated space for when you are looking for ideas for gifts or as the season shifts and you need an idea of something new to add to your closet.
This year we are putting that Edits section to good use for our gift guides. I love this season because of being able to gift wonderful things to those you love. I love finding gifts that have meaning and purpose for each person on our list and this year to help you do the same, we have pulled together 4 exclusive Gift Guides that can be found and perused in our Edits section of our shop. We will be adding a few more items over the course of the next week as items sell out, but I love that it is easy to keep up ideas on these pages of our shop.
I look forward each year to pulling together gift guides, but I wanted to make sure my time this holiday season wasn't strictly spent creating lists of things to shop and buy. I wanted to keep our focus and our creative energy this holiday season on creating content that I dream of putting on these pages and help you better spend time celebrating the season. I hope you find this switch a new and refreshing way to get inspired for the holidays, while also getting the typical Fresh Exchange content you come here for every day.
On top of our 4 Gift Guides: For Her, For Him, For Littles, and For Everyone, we also have two other exciting ways to find gifts this year.
A Dedicated Gift Guide with Huckberry:
We are big fans of what Huckberry does. They curate some of the best American Made and high-quality products on the market and this year is no different. So we partnered with them to curate a dedicated Gift Guide with our top selections from their site. I already ordered about 5 items from this list for family and friends. They have something for nearly anyone on your list and you can be sure they are great quality items, which makes my heart sing. See the full gift guide here.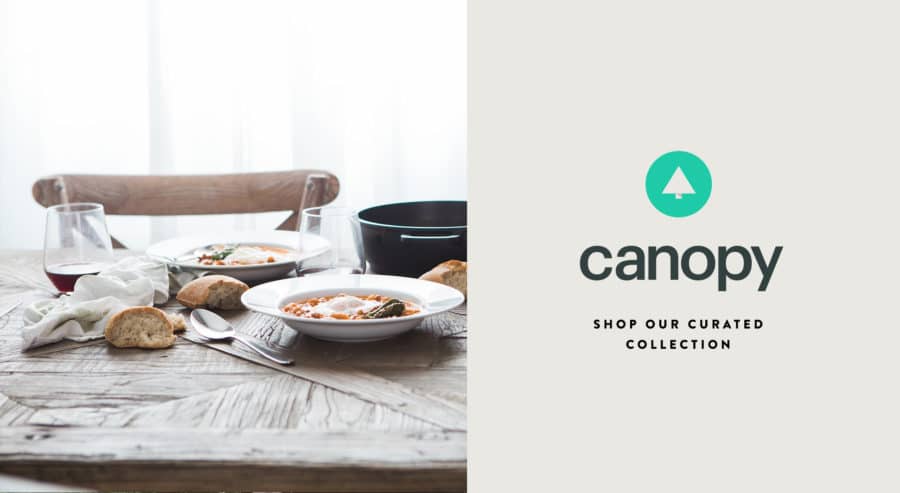 We Opened a Shop on Canopy:
If you haven't heard of Canopy, this is the time of year to get on the bandwagon. Canopy helps you discover the best products on Amazon, curated by a community with great taste. We have been longtime users of the site because we are Amazon Prime freaks especially now that we live in the woods. I mean we even order our dog food from Amazon. I order most everything we use for our blog and dinners on Amazon. When I discovered Canopy a year or more ago I was hooked instantly. So this year we worked with them to be one of their first to open a curated shop. Our store, which is continually updated by me each week (more than our own shop on TFE) is focused on sharing our top selections for seasonal living. So if you don't see the right thing in our gift guides here, you can head to our Canopy profile and to our Canopy Shop to follow along now and throughout the year as new items are added.
I am so excited about creating Gift Guides this way  this year and hope you feel the same. Happy Holiday shopping!! I have just a couple gifts for Mike and my dad left. Still on the hunt. What should I get them?