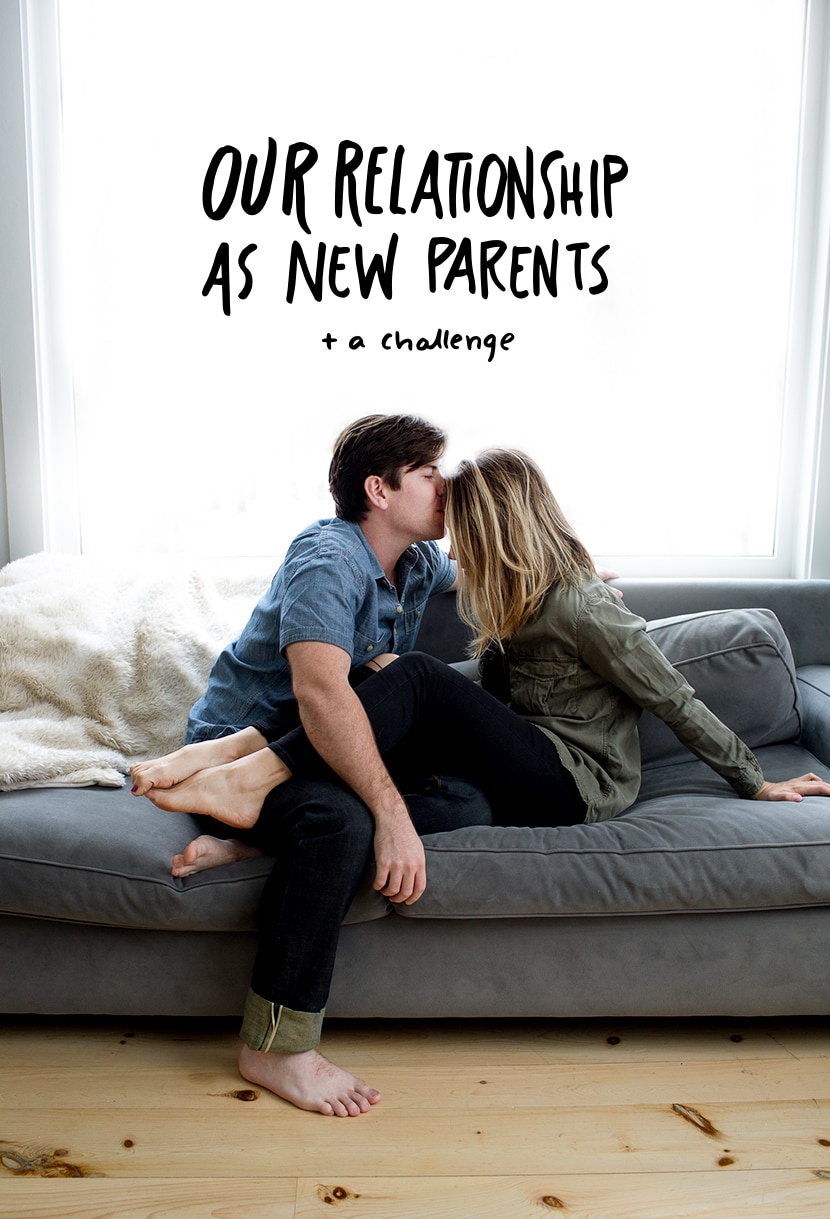 I knew that having a baby would forever change Mike and I's relationship. To think any differently would be silly, but it is hard to know just how becoming parents will adjust your life as a couple. For us, the adjustment has had some rocky moments. Owning a business and being married is a balance all on its own, so adding in parenting brings a whole new dynamic to our relationship so we try to keep things fresh visiting sites like meetnfuck to find fun online. Working from home, balancing work, caring for a baby, and then also finding time and space for our own relationship and ourselves can feel like an impossible balancing act some days.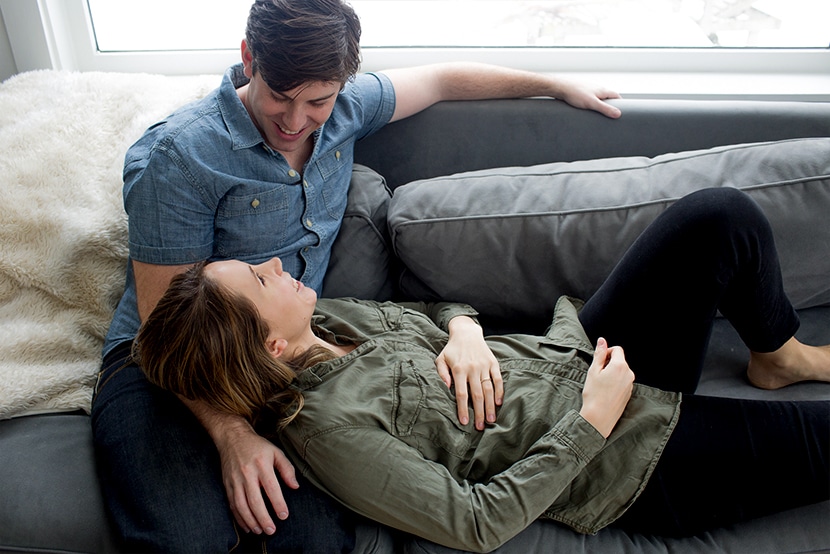 Growing up we both came from homes where our parents somehow figured out how to balance work, kids, and their relationship. Both sets of parents are incredible examples to us of what it means to place your relationship at the forefront, not just for yourself, but for your kids and your family. We see it that in our family, Mike and I are the foundation. If things start to crumble there, we have to find a way to fix it because if we don't, everything else will fall apart. Sure there is always the chance it will, that is part of being human, but if this year has taught us anything it is that all we can do is try our very best every day to keep being our best together. This is why we are excited to partner with Plum Organics for their new Do Your Part(ner) campaign to share both what life as new parents has been like for our relationship and how we plan to continue making sure it remains strong. Do Your Part(ner) is a movement to encourage parents to make time for their relationships, sans guilt. Plum Organics has a strong belief that parents who spend time doing their part to care for their relationship ultimately breed happy and healthy kids. As a company that was built by parents for parents, they want to help do their own part in making sure their families they provide quality products to are caring for themselves as well. This is why Plum has been a natural choice for us in our lives as new parents from their formula to their on-the-go food options.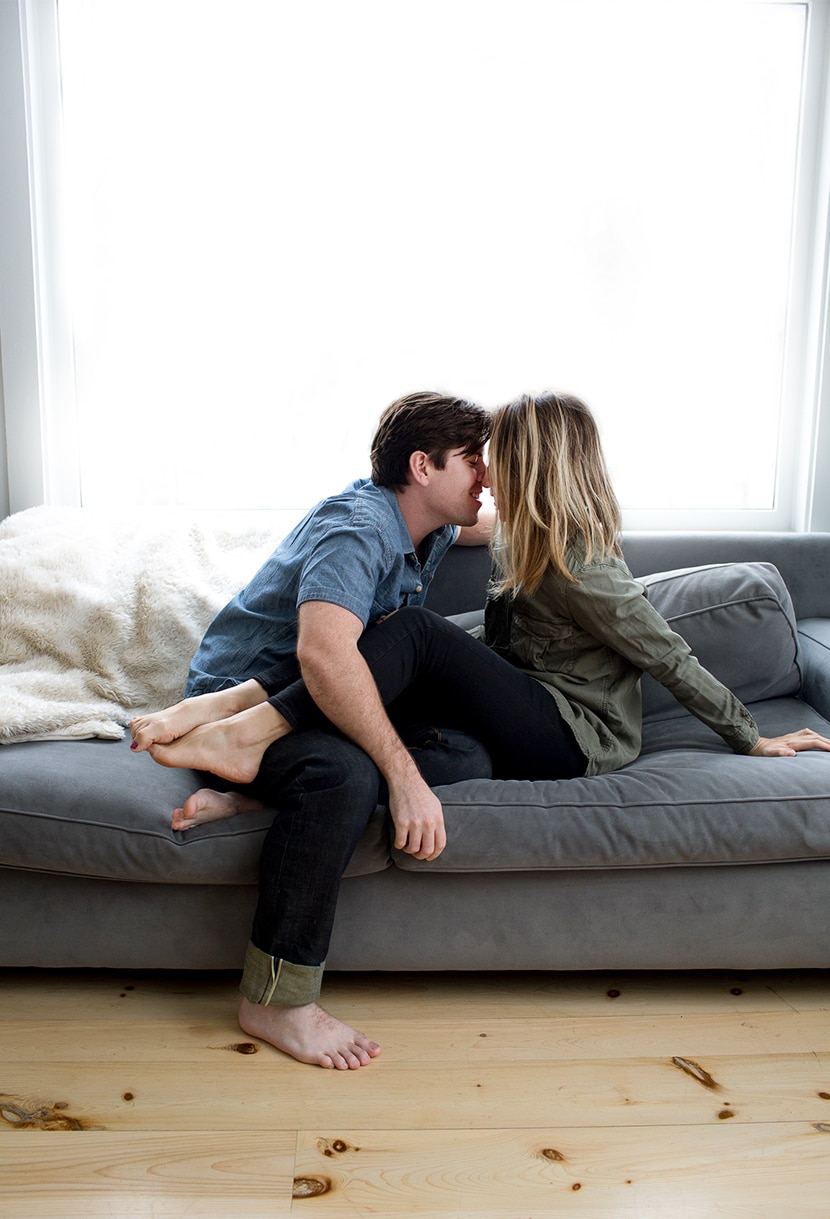 This last year, so much changed in our relationship and at times it feels difficult to really talk about all of it. Though we have a blog I still am very much a private person about many parts of our life. Talking about these hardships in our relationship isn't easy. Frames and photos of our life make it seem that it would be hard to imagine days that aren't perfectly lit and have smiles in them, but they existed this year, probably more than you would expect. At the core of Mike and I's relationship, we are best friends. We are true partners, which is what has seen us through this year. This year of marriage, Mike saw all the parts of who I am even the ones you think you will forever keep hidden both emotionally and physically, but nevertheless, none of it phased him as much it probably did me. In fact, he says he loves me even more because of it all, but all these vulnerable and real moments this year didn't come from the happy days, they came from the hard ones. Growth comes out of those moments that feel the hardest and it is on those days I was thankful that at the root of it all we are best friends first and foremost.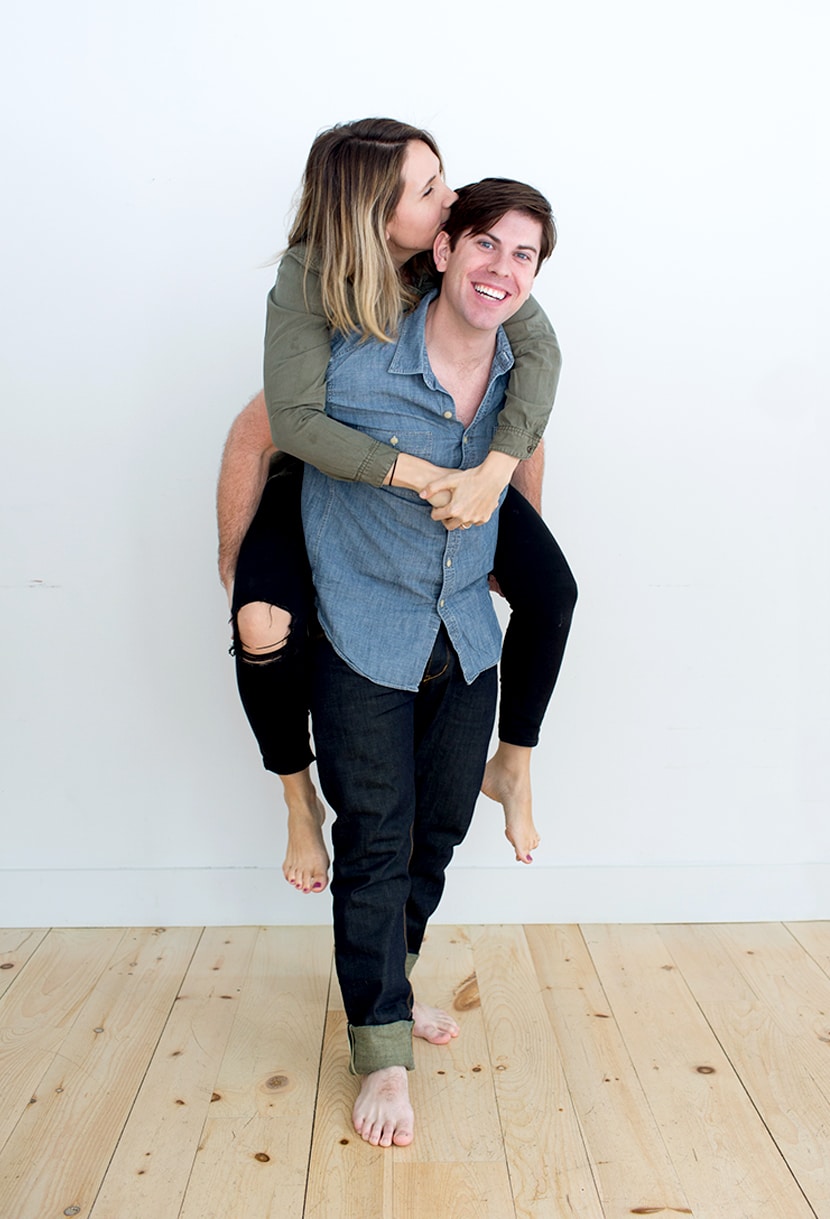 There were many days this last year, I felt pretty isolated while Mike pulled the weight in our business to keep things moving and I cared for Hayes and learned how I would step back into my career. We have learned this year that the most important things for our relationship to function the best are communication, expectation setting, and being as close to 50/50 in all aspects of our life as possible. There were points this year these things weren't happening and every day we were fighting and comparing apples to apples about who did more or who did what. Raise your hand if you have been there as a new parent! In actuality, we both were pulling a lot of weight in very different areas that were all very important to keeping things moving well. No one's weight was heavier than the other no matter how we tried to make it seem like it was. The comparison game got us a lot this year and I will say it doesn't work out, ever. These conversations most of the time were spurred on by stress, frustration, misunderstanding, a lack of connection between each other, and exhaustion. Never were they productive and each one of those moments brought us closer to learning how this new life as parents worked and didn't work for us. The communicating we were doing wasn't clear to one another. Instead, we had to take the time to actually both hear one another and let the other know they were heard. It has been no easy task to learn to communicate and listen to each other between deadlines, a screaming baby, and the other noise of life that seems louder than our own relationship at times. But I am thankful for those days and fights, because this year we have learned our limits and what we need and can see when things are beginning to crumble underneath us. Ultimately this first year of parenthood has lead us to being just that much more focused on being great communicators with one another and I am thankful that somehow here at 1 year in we can say that.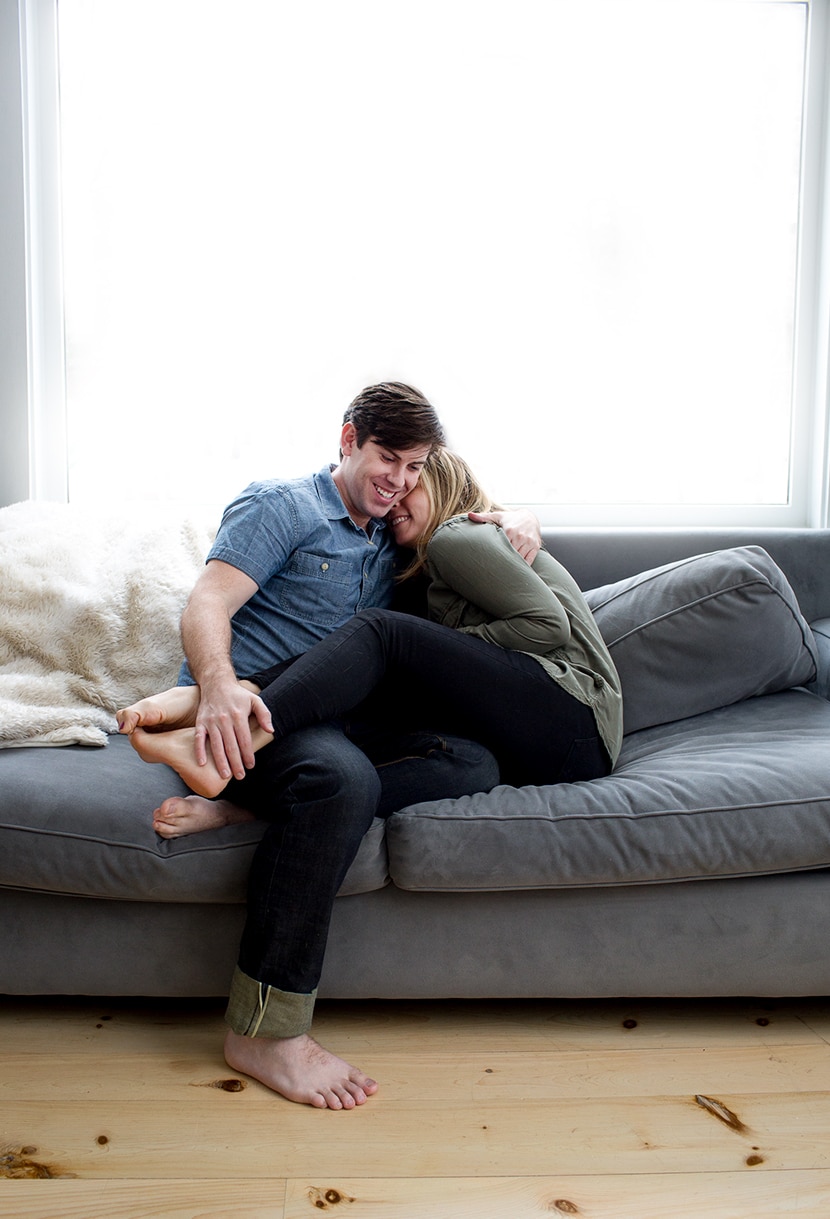 What we forget so easily is that a relationship is an evolving and expanding thing. As one thing is added growing pains are to be expected, but the root of why you came together should remain even on the toughest of days. With that said, we are purposefully setting time aside for us. This month we are making a commitment to enjoy each other more than ever before both by going on dates, having sex, being present with one another, and setting our phones aside to enjoy late night conversations cuddled up together or maybe enjoy some adult content in sites like Tubesafari.com. As I said, if we don't have a strong foundation, neither will our family and the thing we want most for Hayes is to live in a home full of love, vulnerability, and the acceptance of mistakes and growth. A marriage is a great place to show that kind of love to your children so we are accepting the #DoYourPart(ner) challenge from Plum Organics for the next two weeks to help set in stone a few new priorities for our relationship as new parents.
You can find out more about their amazing campaign to encourage parents to get cozy, love on one another other, set their devices aside and connect. For us we are prioritizing nights without computers or screens, taking our phones out of the bedroom, and setting aside two dedicated date nights a month. These are simple and easy ways to both breed a healthier life together, but to ensure we are more present with each other thus making our foundation as parents and a couple stronger.
We are hoping that many of you soon-to-be or already parents will join us in this challenge! If you are wanting to here is the cool part, we will be giving away 4 Do Your Part(ner) kits from Plum Organics has put together just to help you grow closer and connect better this year. The things that are included are (most included in the image below):
Velvet Chocolate Truffles from Alter Ego
Refresh Breathe spray from EO
Plum Organic goodies for your little one to keep them occupied and happy
One set of wine glasses from Life Factory
A pad of paper to write each other notes and post wherever you desire
A door hanger to let kids know you are enjoying nap time together
Personal Lubricant from Good Clean Love
A Gift Card from Plum Organics to treat yourself to dinner
Massage Oil from Badger
The book Mating In Captivity by Esther Perel (highly recommended by Dan Savage)
To win one of the boxes all we ask is that you share an image on Instagram tagging us @freshexchange, Plum Organics @plumorganics, and using the Hashtag #DoYourPartner. Talk about any real moments in your relationship as parents and how you are working on making it better. You have two weeks to share your image. Then Mike will be recapping our two weeks of the challenge in our next post with Plum Organics on February 23rd, he will recount our experience with the challenge and share the winners of the 4 kits.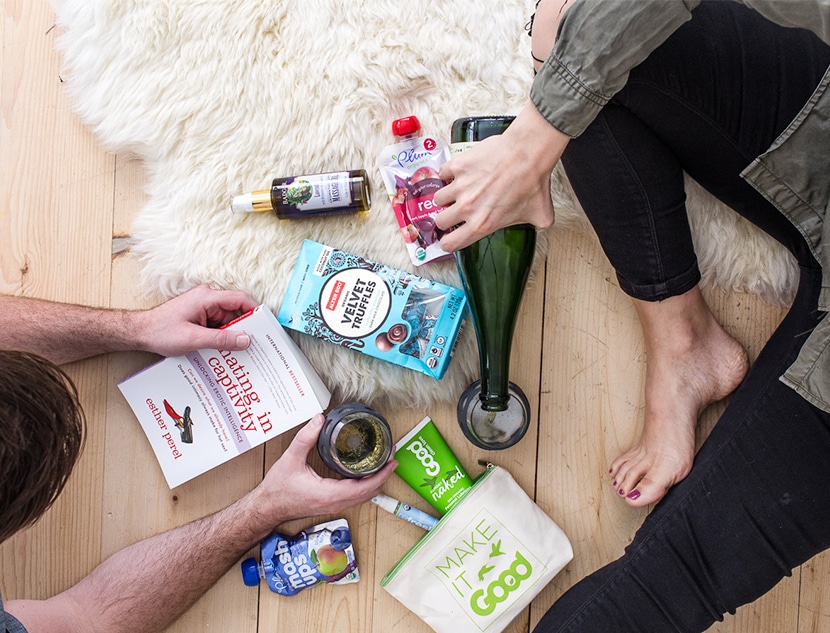 I know being a parent isn't easy. For years, Plum Organics has been helping us celebrate that parenting isn't perfect with the #ParentingUnfiltered conversation. This is especially true when it comes to the relationship category. That said, I would love to hear from some of you how parenthood has tried your relationship, things you have learned, and even things you have done to keep it strong or you are trying to do. There is no doubt this can be a very hard time, but carving out time for ourselves is the most important thing.
This post was in partnership with Plum Organics. All thoughts and opinions are our own. As always thank you for supporting the brands that support The Fresh Exchange. Each brand is always thoughtfully chosen and are brands and campaigns we strongly believe in.