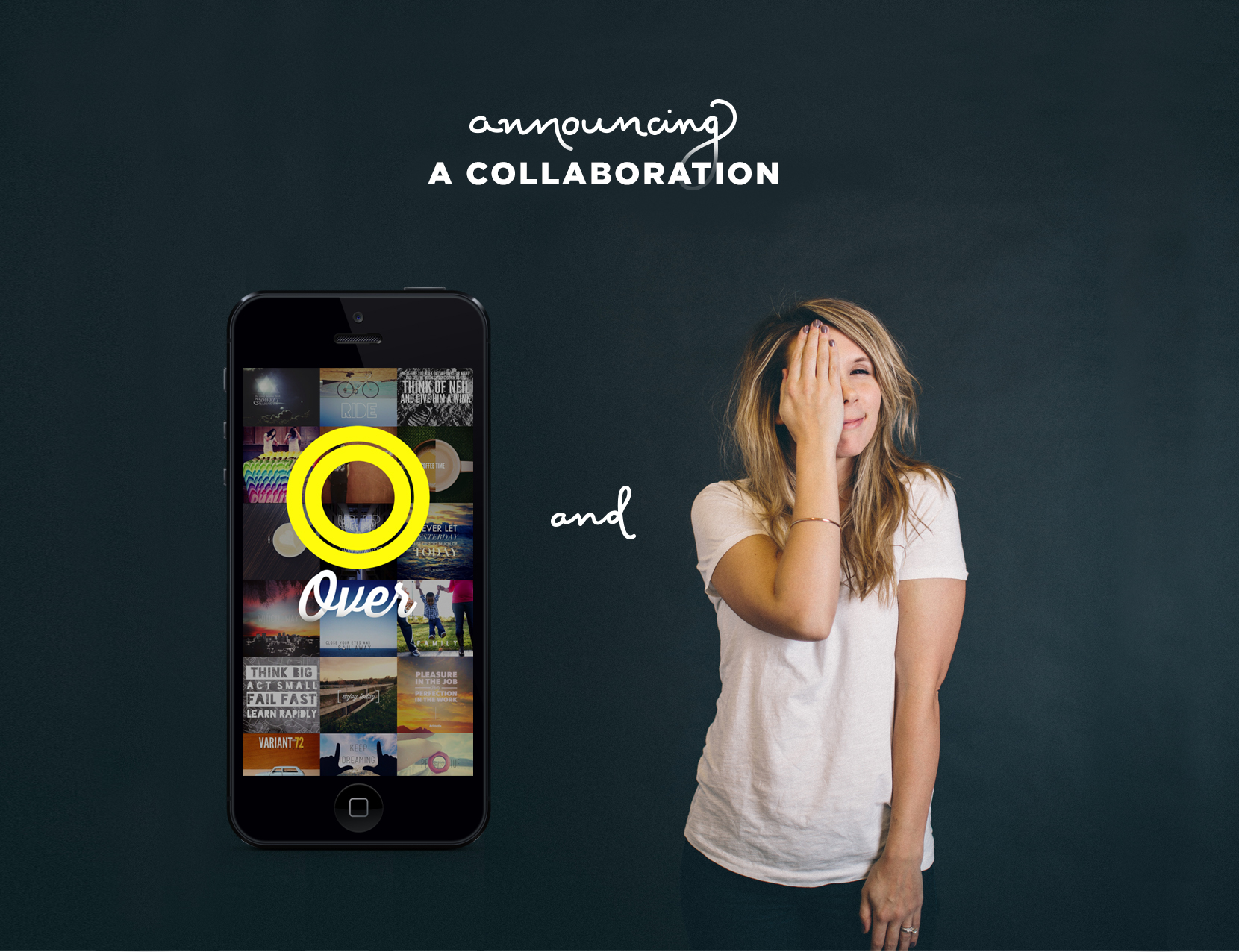 Oh man today is really exciting you all! For the past few months I have been secretly working on a really awesome project with the iPhone app Over. I know some of you use it because I have seen your photos and noticed the hashtag #madewithover on them. If you have not heard of it well let me tell you all about it! Over is an awesome app you can purchase in the iTunes store that let's you upload images in to it and write phrases and descriptions on to the images. I love the concept because not only does this app allow you all to get creative, but it also is very well designed. I love the functionality and design. As someone who has worked on apps in the past I am really impressed with what they have done.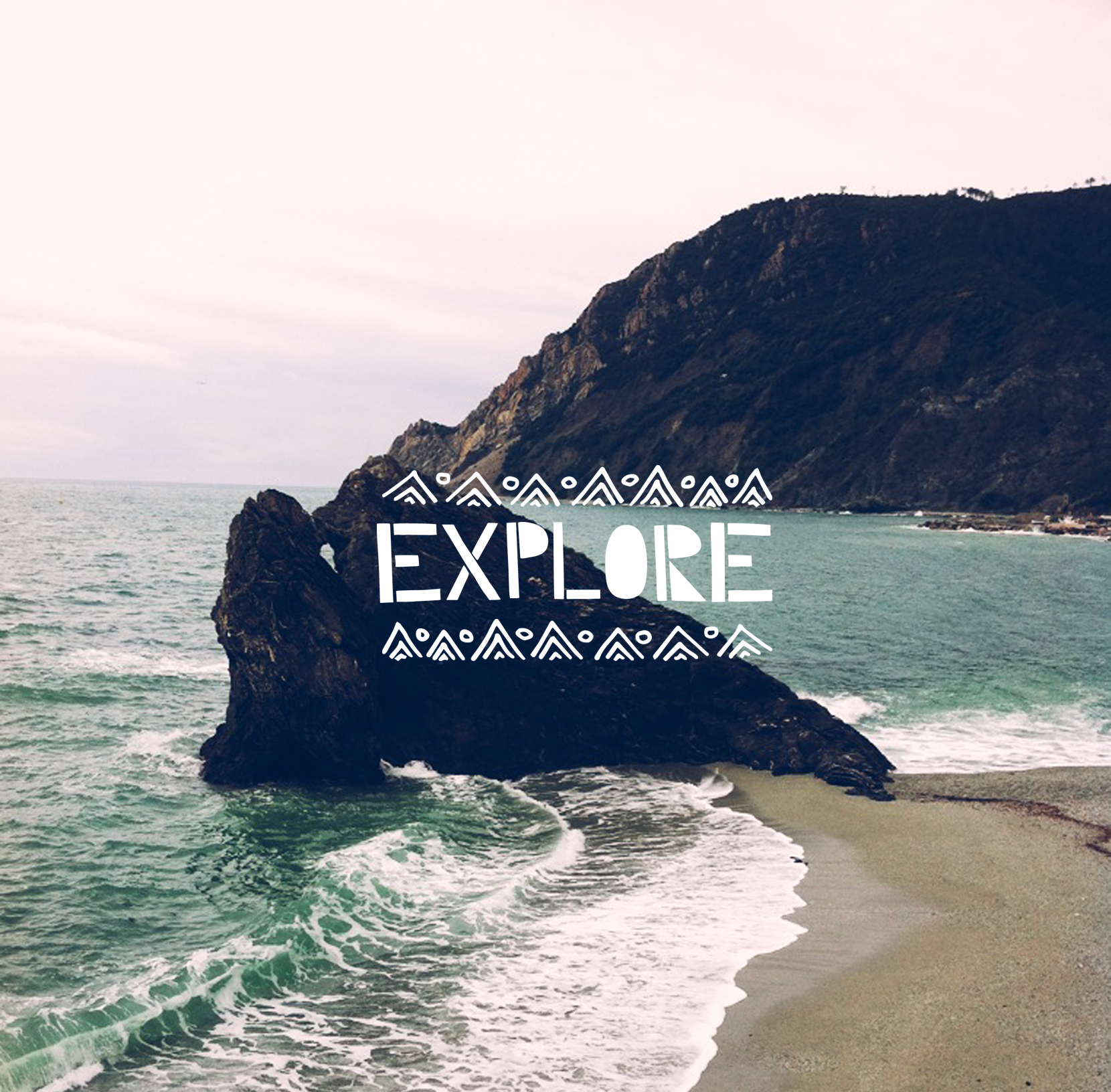 But I am not just writing this post to share with you all about Over no it gets far far better! In the last few months I began working with Over to collaborate and create some awesome designs that would be a pack centered on my brand, The Fresh Exchange, and my type and doodling style. The pack would be able to be downloaded by users within Over and use on their own photos that they will place on instagram or wherever else users will share their photos. All the above and below graphics you see on the images are within the pack right now as well as a few others and are available for you all to use! The pack I built is all about living, adventuring, and enjoying. It is meant to feel raw, free, and honest much like the content you all see here daily.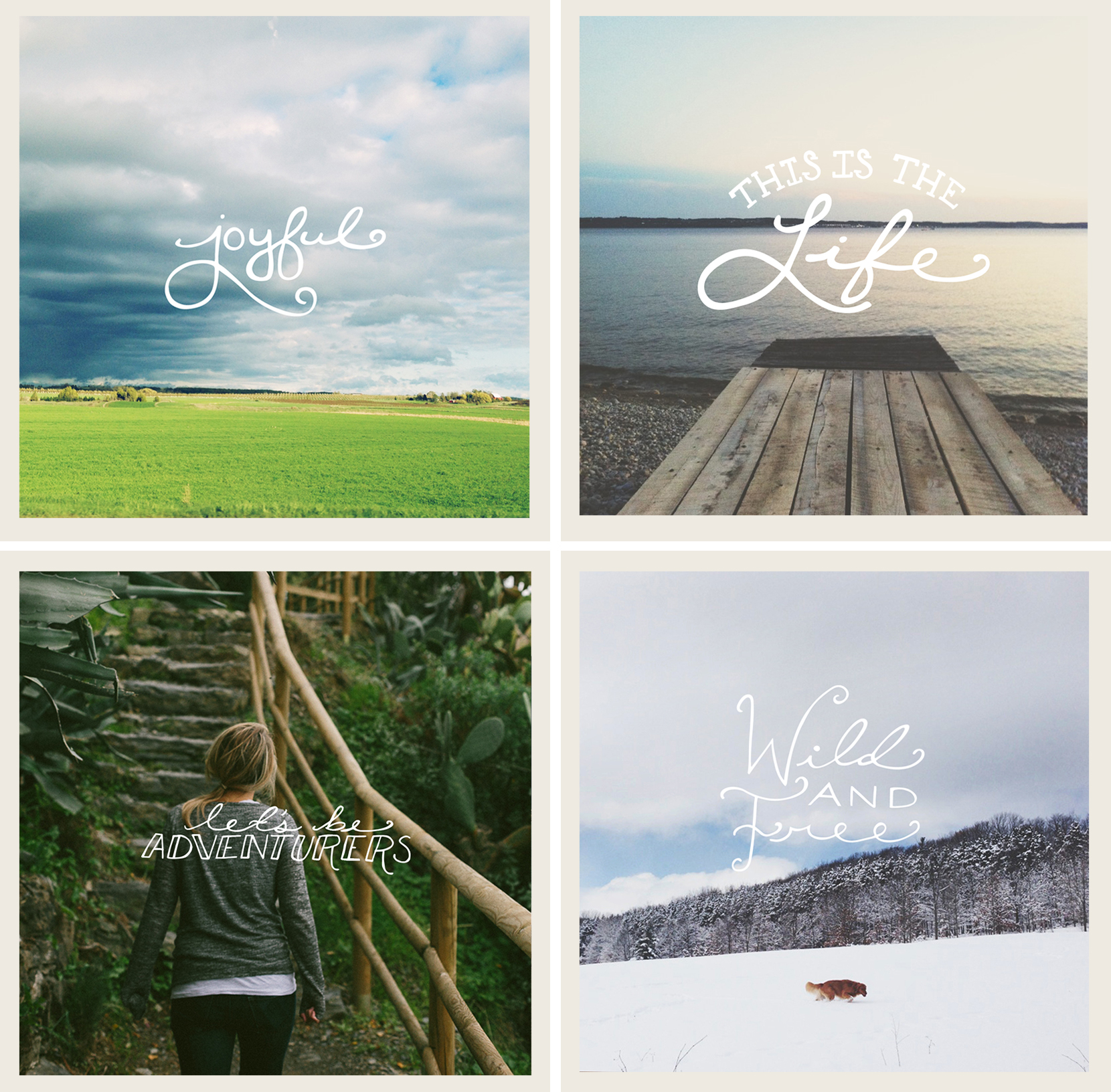 So ya'll heard right all of you who are wondering how to get your hands on some of my designs now you can! For the first time ever you can use some of my custom hand lettered phrases and doodles on your own photos. The plan is that you will be able to access more and more over time, but for now there are 10 fun overlays for you all to get creative with. I will continue to be creating more overlays you can use and find on Over so make sure you keep up to date with the app to find more awesome overlays you can use.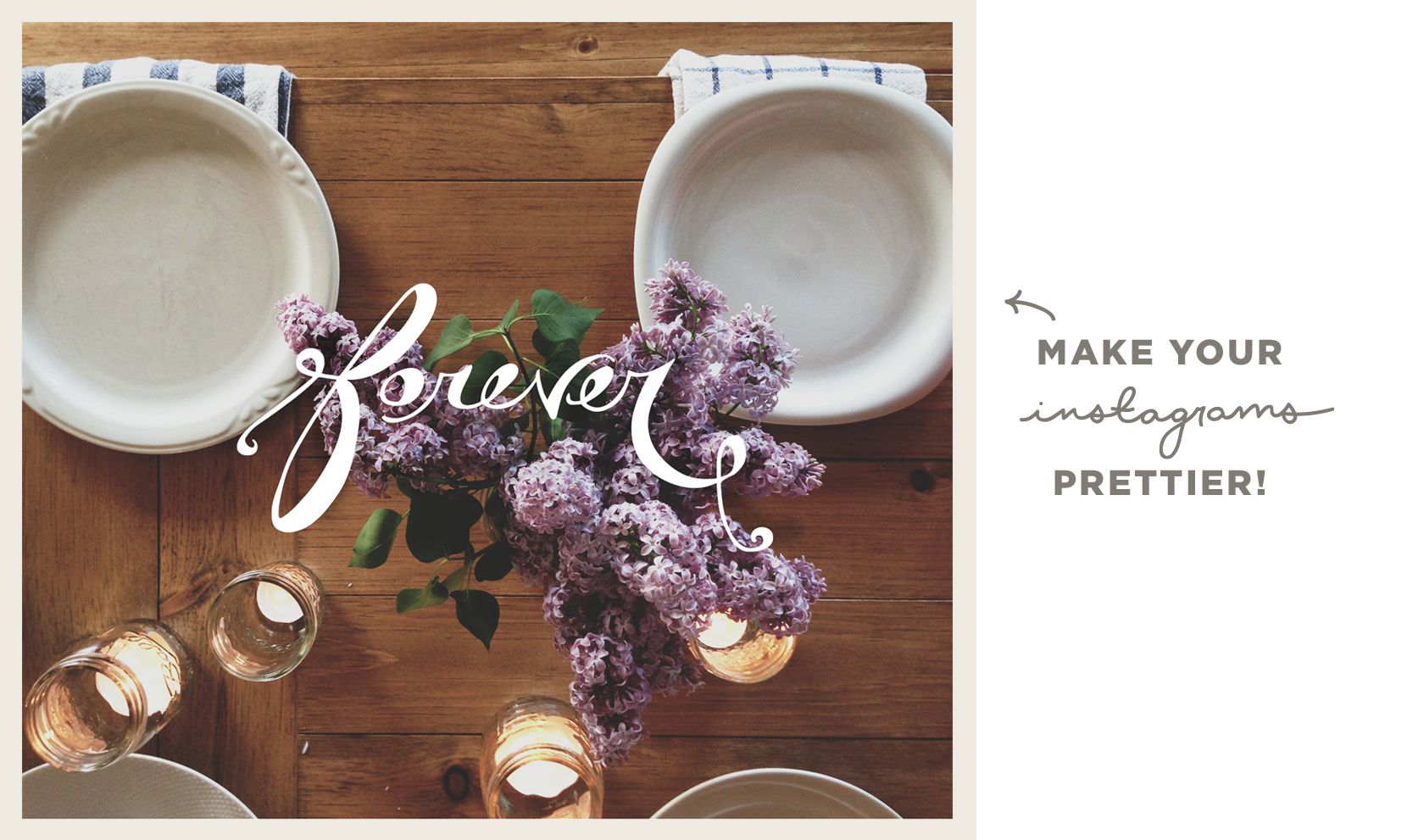 Each one of the overlays you can use in Over was hand lettered by me and then transformed in to Vector graphics. Many of you all ask me how I create my type and it really is not more complicated than just taking the hand created in to a digital realm. Working with Over helped challenge me to work on my techniques even more and was truly an awesome challenge. Maybe you have seen a few of my instagrams talking about the hand lettering I was doing, well now you all know what I was creating all that time and now you all can use it!!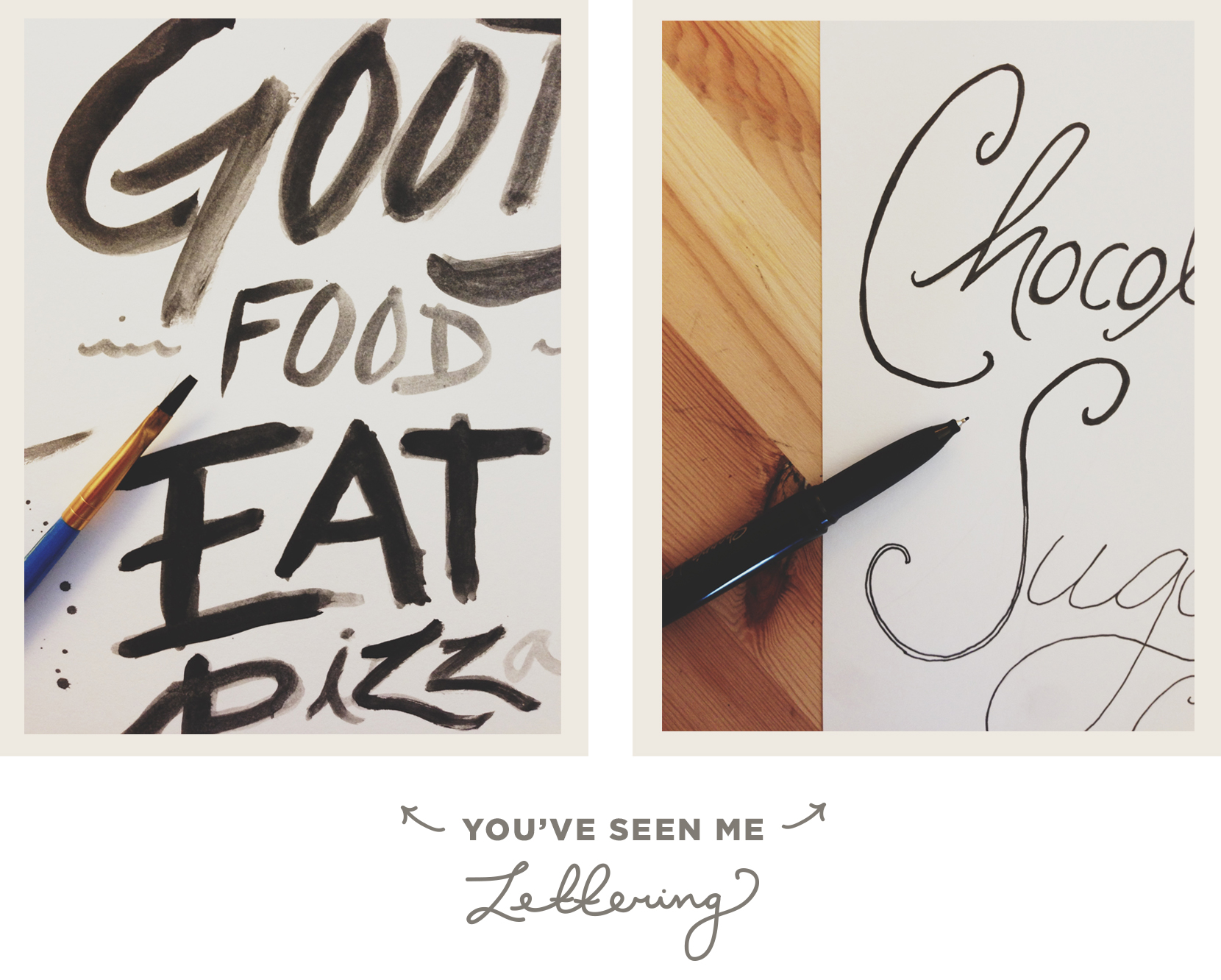 The app is really simple to use. Simply upload the image you want to stylize and then start adding text and graphics. Use the wheel on the right to save, edit, add, or share. Super easy and really fun! You literally can get lost for a while with this app creating and putting everything together. It really is super fun!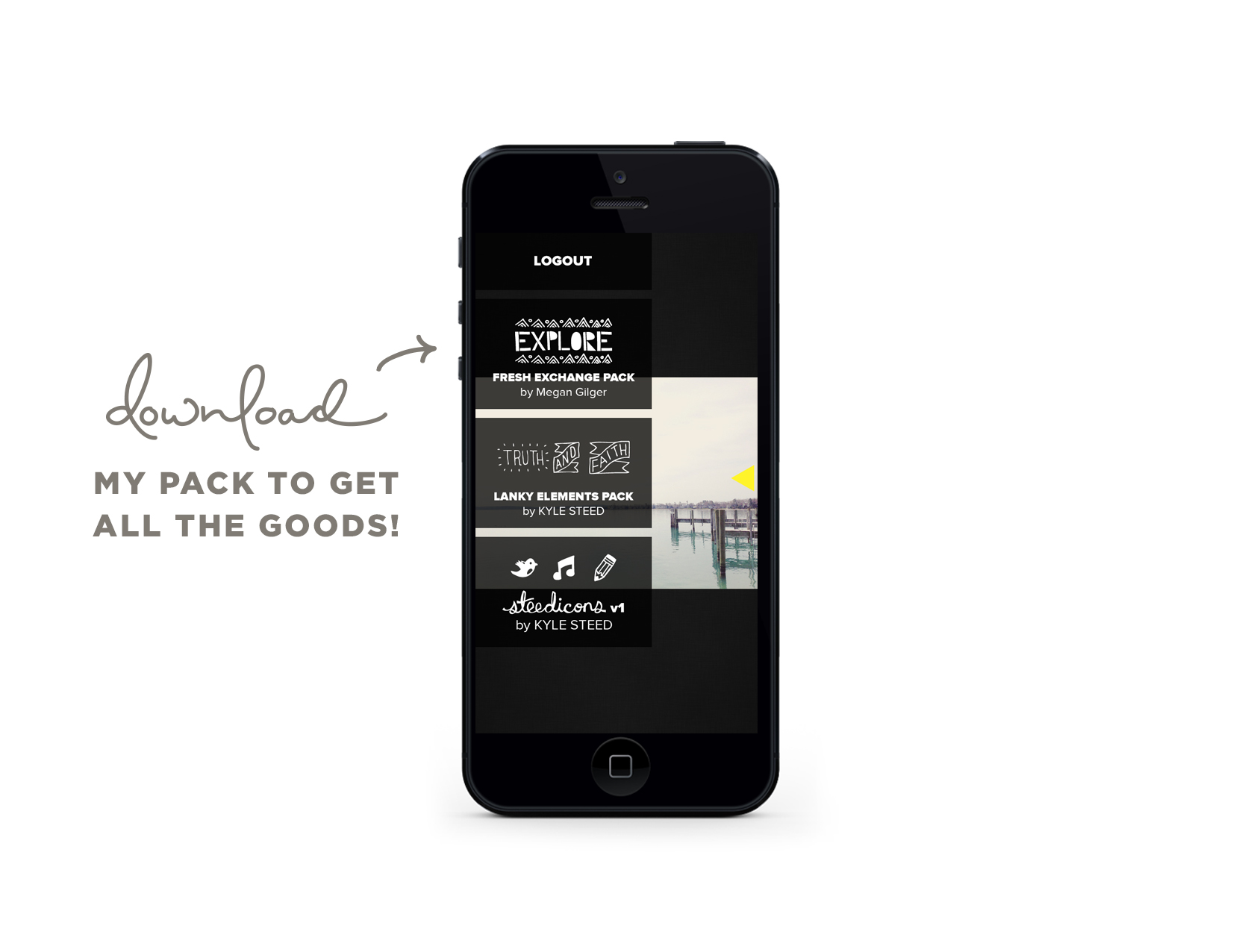 So if you have not used Over go ahead and head to the iTunes store to snatch it up and create an account to purchase The Fresh Exchange Pack on the app. From there begin using the phrases on your photos for instagram. Get creative and use multiple ones from the different designers they are featuring right now. There are tons of great ones right now!
Also if you are an artist they are taking submissions for packs and ideas for other type design for the app. I suggest taking a look and finding out more because these guys have been so much fun to work with!