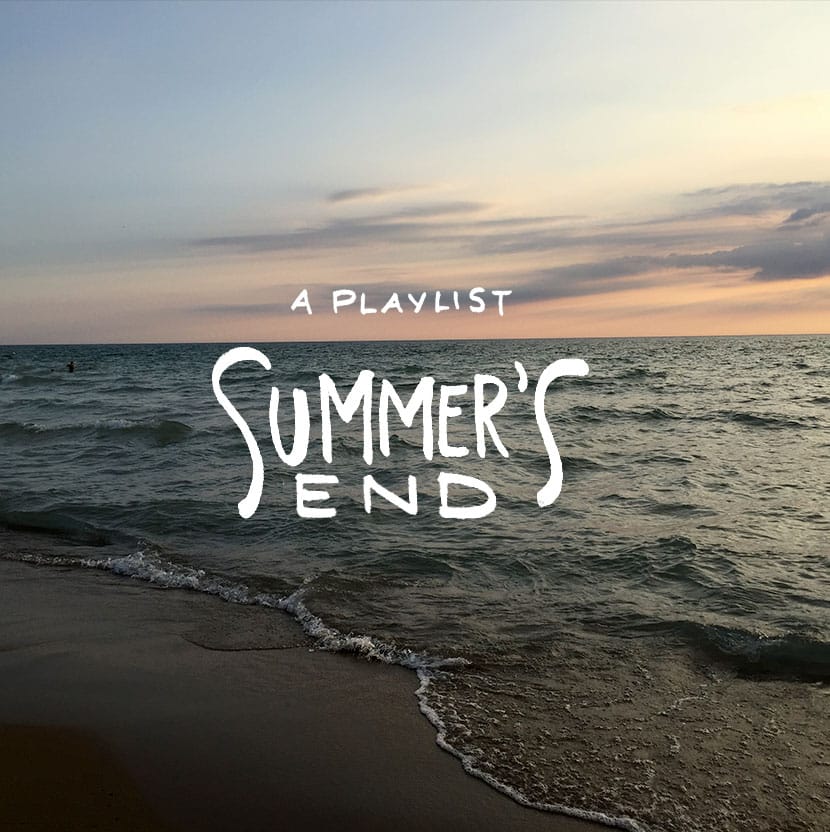 Summer's ending is always bittersweet. Summer has always been a season that feels full of everything.
Full of sunsets
Full of sand
Full of grilled fresh meals
Full of friends
Full of family
Full of bonfires
Full of days spent in the sun
Full of celebrations
Full of warmth
Full of glistening water
The summer life is good. There is no doubt. I love it. I love it so much. But this year, there is a part of me that feels ready for fall to come sweeping in. Maybe it is the fact I feel life has been a wild balance as of late or maybe it is the desire to wear sweaters, because this summer has been so warm it hasn't happened often enough. I am not sure what it is, but none the less it is present these days.
So, though I have a hard time admitting I am okay with summer to begin slipping into fall. I pulled together a playlist to help make this transition a little easier whether you are looking forward to fall or not.
Summer is a wonderful and amazing season, but isn't every season in it's own way? I love how each season holds its own special smells, tastes, feelings, textures, flavors, and colors. So, I guess this means we maybe can start discussing fall things, huh?
Happy weekend friends!