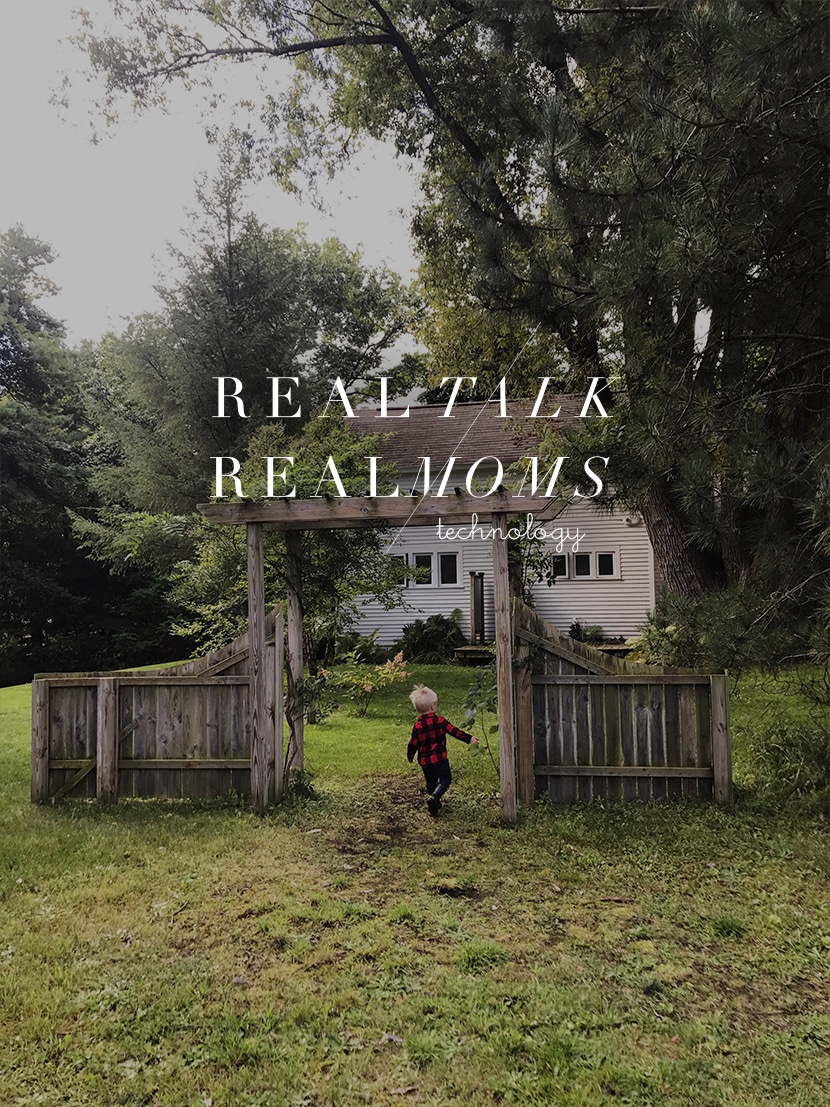 Flashback four years ago, sitting at a restaurant I see parents with two toddlers. The four of them are eating their dinners. The parents drinking a glass of wine talking and both kids staring at screens. Though quiet and controlled, I think, how sad…how sad it is they are missing this time together. I judged. I won't lie. In my head, I thought about how I would just do it differently, and better. That was a different me. One I am not ashamed to say I was. I thought I knew how to parent. I thought I knew that it wasn't sometimes about just surviving or finding a moment to breathe. I thought I knew better in some way. That Megan is long gone. She disappeared over the last year. Washed away with the tidal wave of motherhood. I was glad to let her go, because I now know that motherhood is more than what we perceive of someone's life. There is a lot that happens we don't see and don't understand. All in all it is about us doing our best.
I know the conversation of technology is a loaded one, but I am glad to chime in on this convo with a bunch of other ladies in our Real Talk Real Moms series this month. You can find links to their posts at the very end if you are interested.
Over the nearly 2 years of being a mom (hard to believe that…) my story is of transformation and none more than in the area of technology. I have learned how extremes aren't always the rule and there is a lot more gray than black and white in motherhood and parenting. I have learned that we cannot be ultimate and that every day shifts the way we let go, hold on, and find whatever balance we can that day.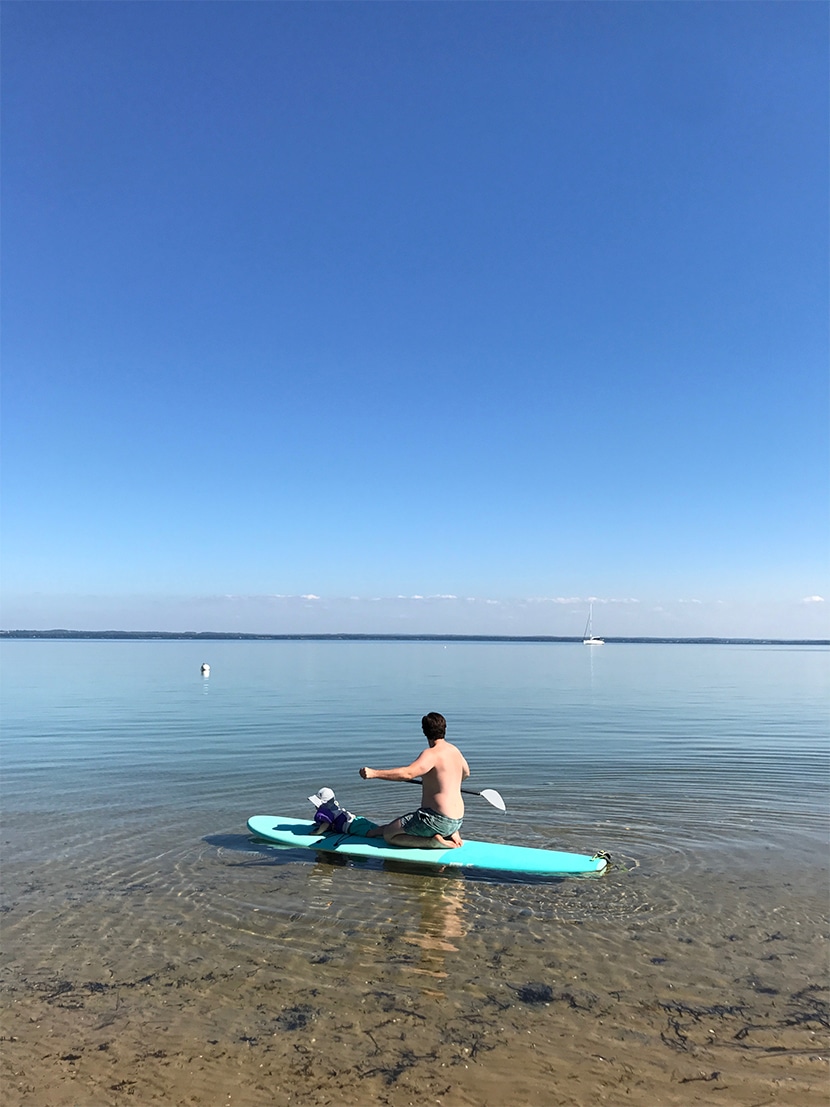 As creatives in the digital age, Hayes was bound to grow up in a home of technology like that which may require the assistance of companies like an obsolete electronic components distributor. I am running a blog and creative business and Mike is working remotely with a Tech company.
Our phones and computers, which may utilize a storage solution such as stockage en ligne, are our life line to the income that provides us the chance to live a life we feel best for our family. It affords us the life where Hayes gets to grow up and live alongside Lake Michigan hoping to give him the best life we possibly can. Without technology our world would look very different. I feel thankful for technology. I know the good it can do, but I also know the harm it can do. Most moms and parents Mike and I's age (30 years old) knew a world before the internet was available in our homes. We know the sound of a dial up tone and the "You've Got Mail!" welcome. We knew a world where one day we came to school and computers were part of the curriculum. We watched as our parents got car phones and then eventually cell phones. We have lived come of age alongside technology. Today we can easily play at an online casino malaysia on our phones. Non UK Casinos are also available for those looking to get around strict gambling laws. You can check out www.nonukcasinos.uk for more information on this subject. But if you want an affiliated casino site that has been trusted by users for many years, then this 카지노게임사이트 is the right place for you! Why not also klikk her for de beste bettingsider på nett!
All that to say, before Hayes was born we made some hard rules that we wouldn't allow him to look at our phones, watch TV, do anything on a screen till after 2. After all that is what the pediatrician recommended. We did well for a long time. We kept it out of sight. We didn't own a TV (and still do not), but then we hit a lot of transition in our lives. We came north for the summer, we decided we would move, and we were doing a lot of time in the car. Hayes wasn't a fan. After listening to him scream and scream and me singing "Itsy Bitsy Little Spider" for the 100th time, I downloaded a baby game on my phone in desperation, knowing we still had an hour before we were home and he wasn't going to fall asleep. I needed space. I needed a break. Waking 2-4 times a night and being in tears at points in the middle of the night because all I wanted was a restful night, then spending 4 hours in the car trying to entertain him…it was more than a glass of wine could ever cure. I needed 20 seconds to breathe.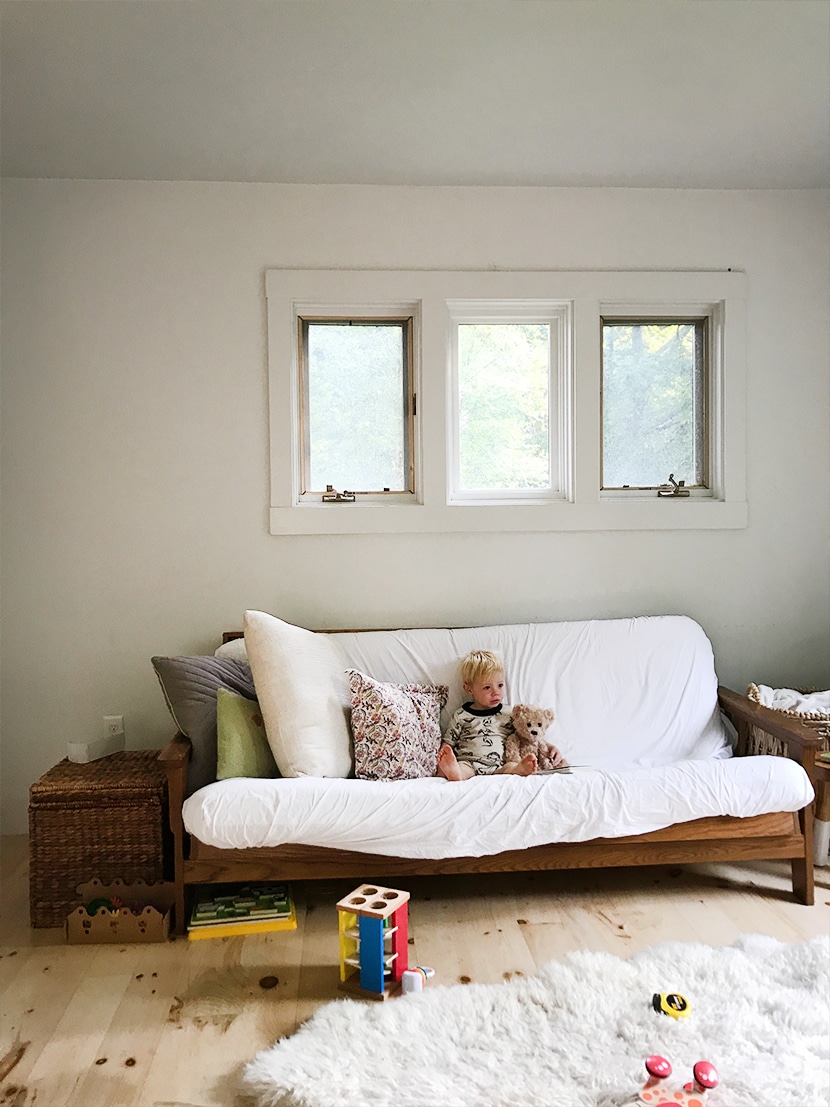 I felt guilty for a long time. I wouldn't tell people we did this. I didn't want to seem as if I failed that I had let go of my purest ideals of motherhood, but the truth was that 5 minutes that little app afforded me allowed me enough me time to come back and keep going. I could tag out long enough to recover. After that we changed the rules. We didn't always use it as a crutch, but with the level of moving, transition, and how out of control our life was while not sleeping it was a way of survival when we felt we couldn't keep going. So when neither Mike or I could take over, we tagged out for 10-20 minutes or however long his attention would hold at 8 months.
We didn't introduce tv till after a year. Typically with our long drives in and out of town from our rental in the middle of the winter we just let him play with this little animal app meant for babies his age. Then cue the longest month of sickness ever in our house. First Hayes got sick with a cold. Then I got a sinus infection. Then Mike got a sinus infection. Then Hayes got a cold and croup. How did we survive? Daniel Tiger. Sometimes it was the only thing that would calm him when he was in complete discomfort and get us all asleep in our bed. I thank the gods above for that little tiger. He got us through that month when we had no way of getting time to rest and recover while trying to maintain work.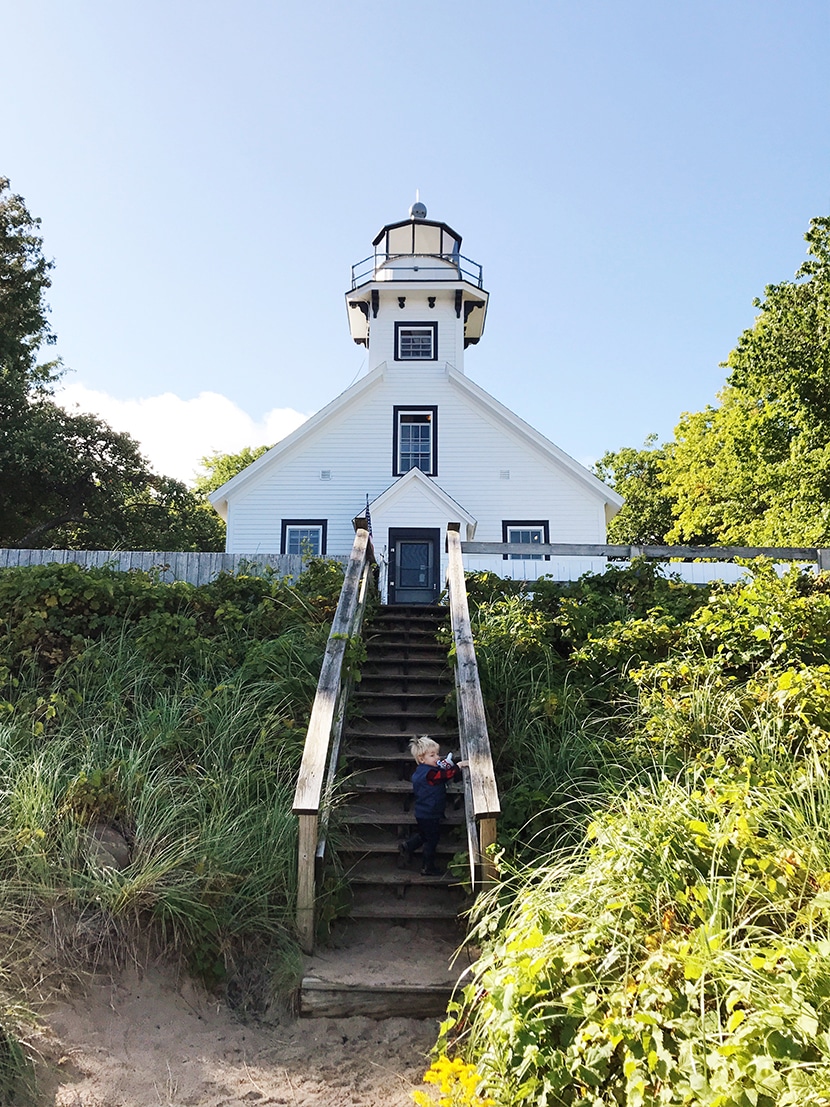 These days, Hayes is 19 months and wild. Everyone who hangs out with him is shocked at how he just goes and goes. I have never known him not to be this way even as a newborn. He is active, which is a lot of fun, but can be tiring as you can imagine. I am sure you have experienced this type of child. I mean he can run as fast I can jog….I don't need a gym. That said, the only time we can slow him down is if we turn on a show for a few minutes.
So we limit him watch 1-2 shows a day. Usually, he can watch one in the morning and one in the evening to relax and wind down. We cuddle and sit together and enjoy that stillness as a family. Sometimes there is the occasional other time though. At times we will let him watch in the car since we have a total of an hour in and out of town these days and more than 40 minutes each way to our job site. For an active non-stop kid it is hard to be strapped in a car that long. Currently, though we stick to shows that are very age appropriate. He loves Daniel Tiger (nearly obsessed) and Curious George. We have a small TV at our rental house and he also has an Amazon Fire with a child centered area called FreeTime we let him watch Daniel on, but we keep control on when it is around and how often.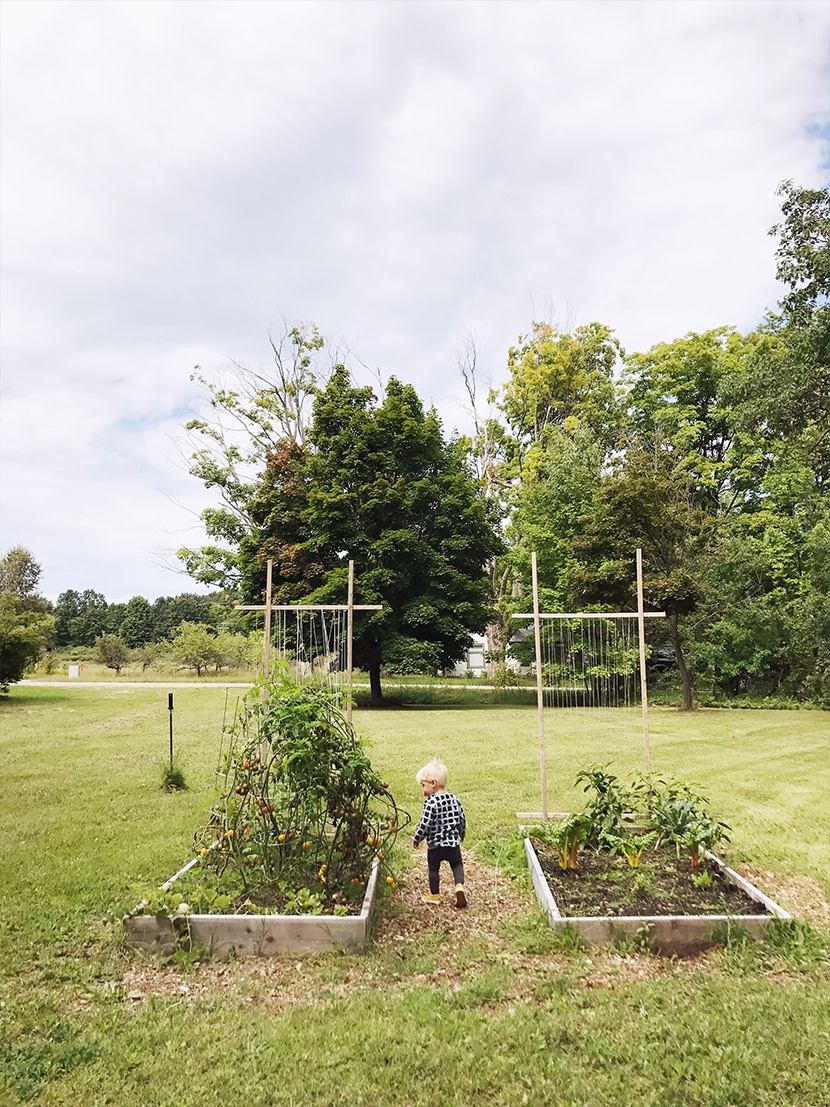 At times I have felt bad about using TV to settle him down at this busy age, but I remember that almost 90% of his awake time is spent out in nature, exploring, playing imaginatively, and more. I grew up with a similar balance where technology was in my life and available to me, but not the center of our home. It allowed me to be aware of it and understand it but still be creative. It never became a huge thing for me and I think for Hayes it will be the same. He values play far more than technology at this age and I hope we can keep that balance. As he gets older, I am sure there will be changes in the rules and I get scared of his teenage years and online bullying and things like that. I fear those things, but each stage there are fears and we figure them out together. Technology will be no different. It all is a continual transformation. Never ceasing to change us and shift our perspectives, humble us, and beg of us to realize we are all just doing our very best.
The other night, we had had a long day. We had three late nights and it was the last day of work for the week. We were all tired so we went out for dinner. It was the first time we had been slow enough to really connect. Hayes wanted to eat the moment we got to the table so he did, but then as our food arrived he wanted to run and play. So Mike and I looked at each other and pulled out a phone and set it Daniel Tiger. Hayes played with his stuffed animal and watched Daniel. We had dinner and talked about life and in some way had a date while we enjoyed our meal. We enjoyed our beers and were slow long enough to take a breath as parents and entrepreneurs. I am sure there was a version of Megan 4 years ago who looked on and thought less of us, but I knew one day they would understand or even if they didn't it didn't matter. This is how we are doing our best and that is all that matters.
To read about from a few of my other friends who are moms check out their posts below.
The Life Styled
The Effortless Chic
Design for Mankind
AveStyles
Natalie Borton