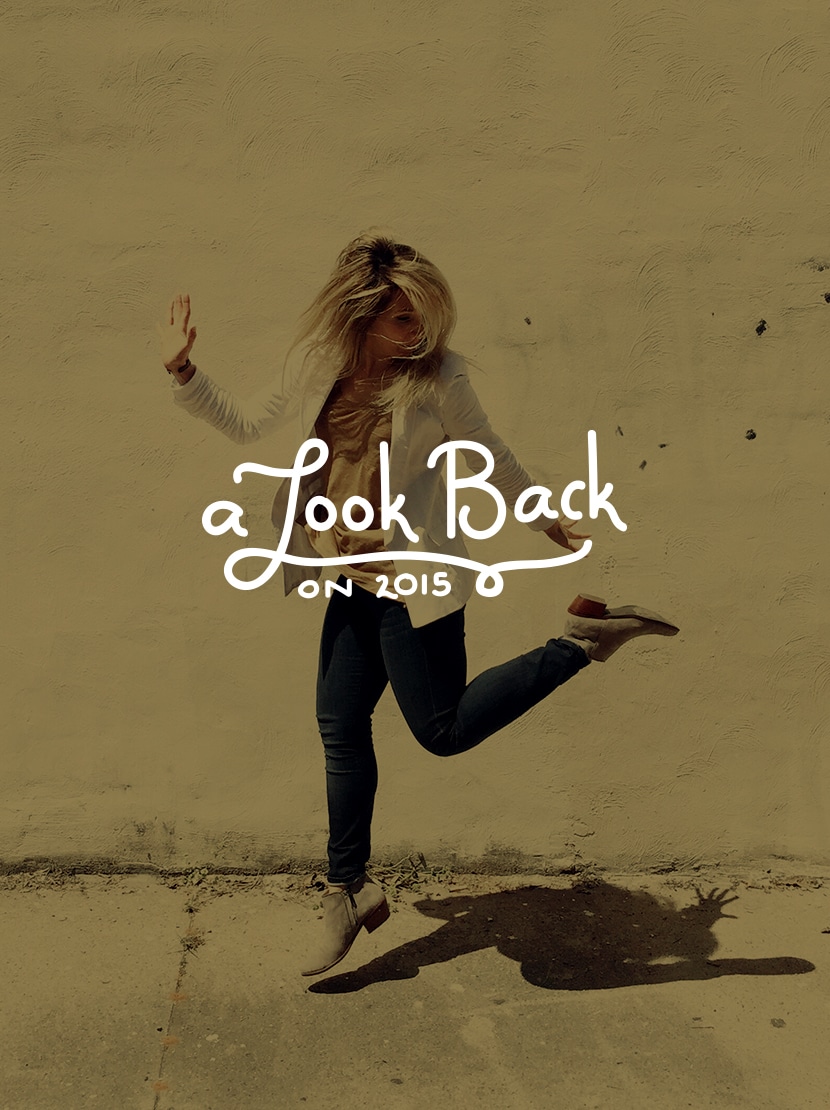 I am still in a little shock that this week is the last week of 2015. Every year when we write these posts for the end of the year I feel as if I just had written them. I always look forward to looking back at the content we made here, the journey our story has taken, and how we have grown through this space once again. It always leaves me energized for the year ahead and the adventures we will have as a new year begins.
This year on TFE we grew a lot not just from a content creating perspective, but we went through a massive transformation internally in rethinking how the pressure of blogging and having a portion of your life on the internet had effected what we place on the internet. It has been a slow adjustment to find our footing as this space has grown as I believe it will continue to be in the years ahead. Blogging is a journey. Writing a blog and also in some way calling it a portion of your business is a fine line between passion and real-life and business. It is an interesting line to walk as numbers grow and opportunities present themselves. This year we learned how we plan to walk the line and how we don't. We have given a lot of things a try and ultimately instead of losing ourselves in the shuffle of it all, we have found ourselves as we close the year. We feel excited about 2016, not just because we will be becoming parents, but we also have grand plans for how this space and our studio will be shifting. It took us taking 6 weeks off, stepping outside of our comfort zone, saying no to a lot of great money, and reading a lot of books, but we feel so excited about what has resulted from that time and work on our personal selves. Growing a business is one thing, but growing a business you love inside and out and calls your name when you wake up in the morning is another whole thing. That is the lesson we have learned this year.
There is always a feeling that at some point we will land in that space where we ultimately are meant to be forever, but I have seen that most of the time when I believe I have found that space something more must change in order to stay moving forward in the journey. There is no destination in other words. Being a creative entrepreneur is a continual journey of growth, change, acceptance, letting go, refinement, minimizing, and learning just who you are all while defining who you want to become and what you want most out of life. I would be bored any other way in any other job and working with anyone else but Mike.
All that to say, this year has made many things clear from relationships to business to self. All of it feels less clouded than this time last year and that is all I could hope for when closing out a year. It has been a year of growth and depth not just for ourselves but for our business
I have rounded up about a countdown of our top 25 favorite posts from the year in case you may have missed some of them. Looking back through I am reminded how amazing and lucky we are to pursue our dreams everyday. Very rarely if ever do I wake up and take it for granted, but seeing these posts reminds me there is no way I ever want to. This blog is such a gift to us. Let's kick it off with #25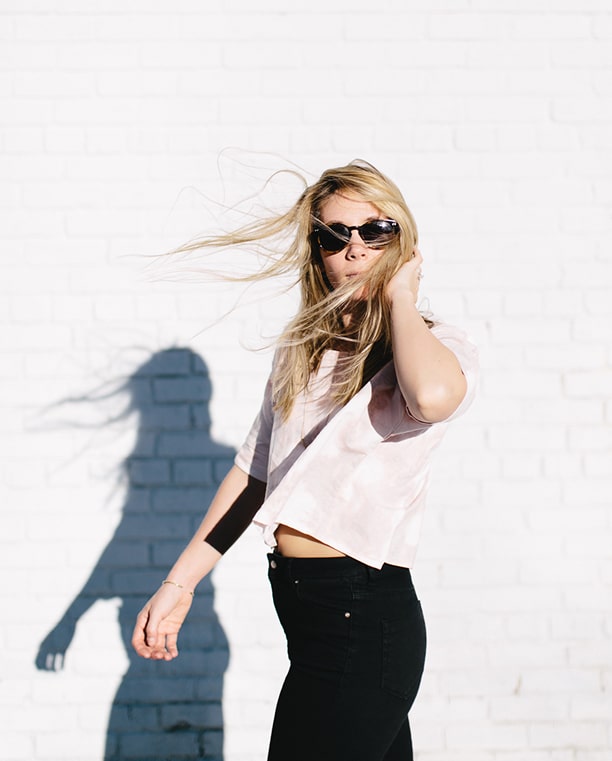 #25 Styled: Hackwith Design House Spring Collection was such a fun story to put together. We had the chance to bring our friend Jonathan Grant in to style and work on this little hsoot with us and I loved the shadow play that came together with Mike's eye and Grant's suggestions. Collaboration is just too much fun.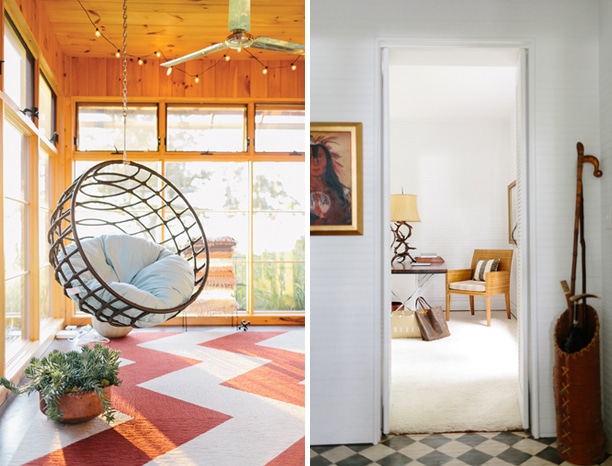 #24 This is a double but, we had two awesome home tours this year and I loved both of them so much that I couldn't choose. If you missed them check out Michael and Kyle's home in Northport, MI and Rad and Kate's Home in Harbor Springs, MI. You won't be disappointed.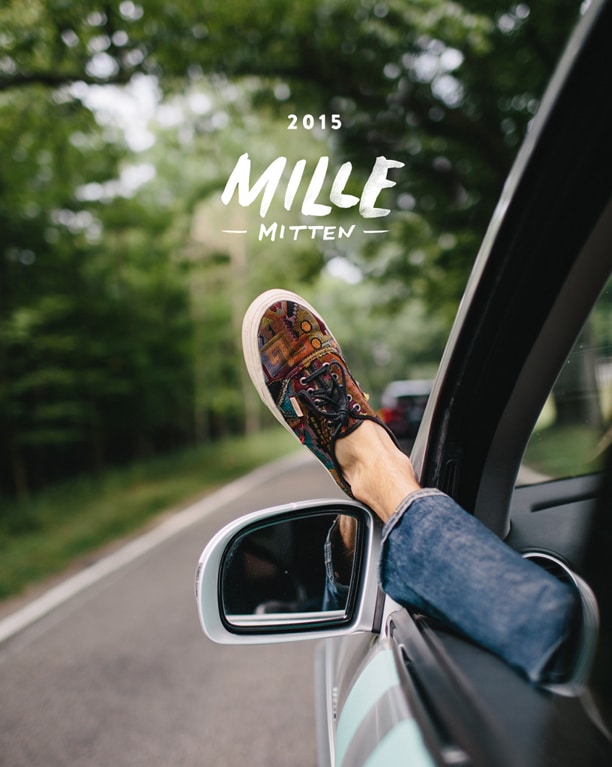 #23 2015's Mille Mitten was something Mike shot and shared about on the blog this year. I couldn't go since I was pregnant, but going back through the images it makes me sad I wasn't able to go. One of our favorite parts of the summer.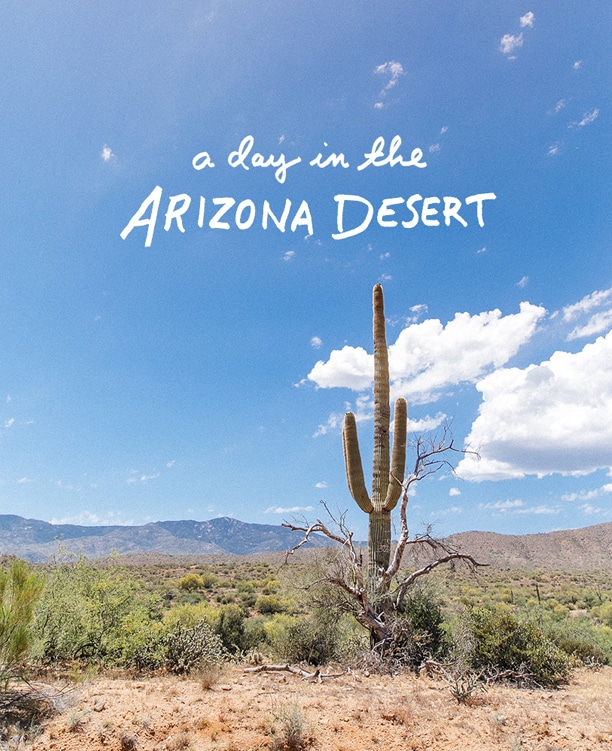 #22 A Day in the Arizona Desert made all my cactus dreams come true. Before we went to Big Sur this year we visited my cousin in Arizona. One of the days we were there he took us out into the desert outside Phoenix and we had the best day exploring, two-tracking, and getting really dusty. It was really a fun time.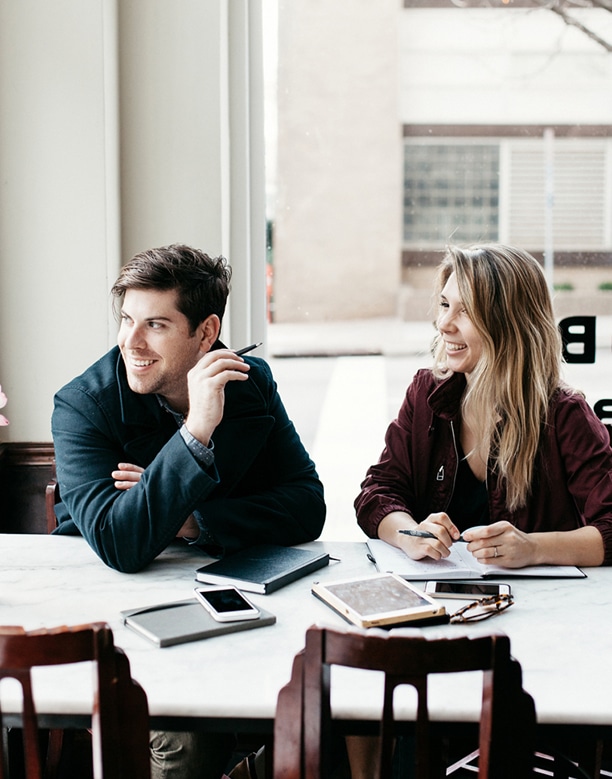 #21 Couple Style: A Busy Workday was a fun post we got to do with Gap at the beginning of the year. Shot by our friends, Brett and Jessica Donar, we felt it really captured Mike and I and our relationship together. Still some of our favorite photos from the year.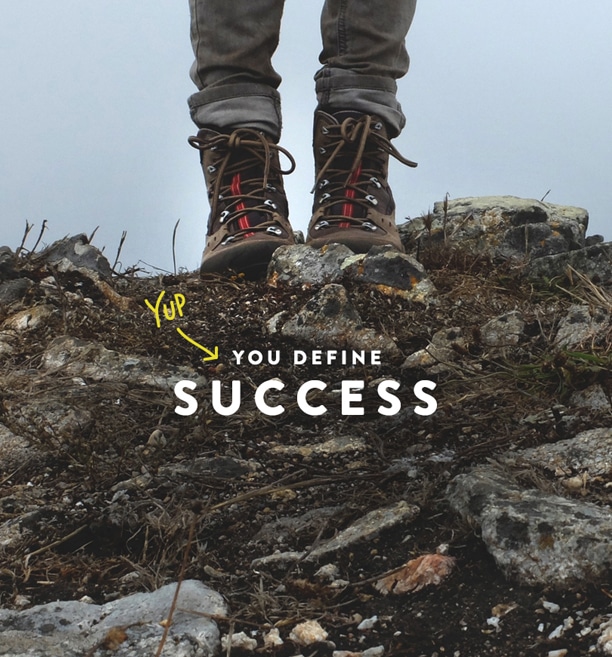 #20 How to be Successful is still a post I go back to on days I need to a little reminder of how simple it really is to make your own success when you forget the world's definitions.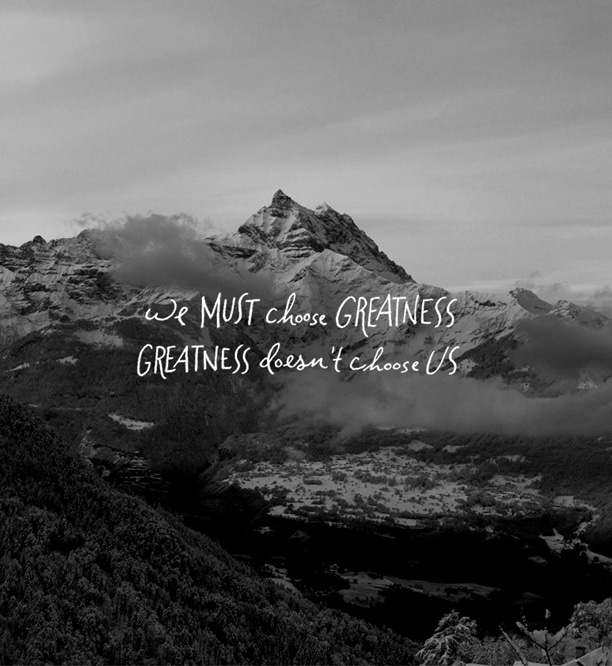 #19 Choosing Greatness is still one of those posts I am glad I wrote. It took me a few days to figure out how to get these thoughts out properly, but once I did they felt so good to release.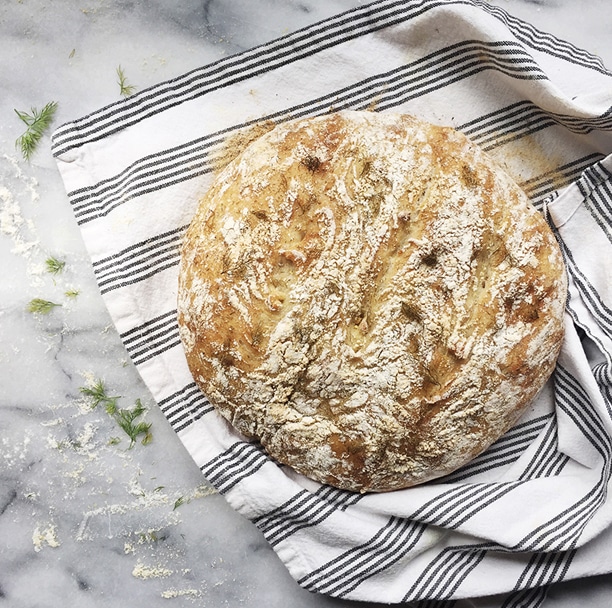 #18 Simple No-Knead Bread is still one of my favorite recipes that we have posted. It is the simplest of them all but it is the most rewarding and fun I think. We make this bread quite often still.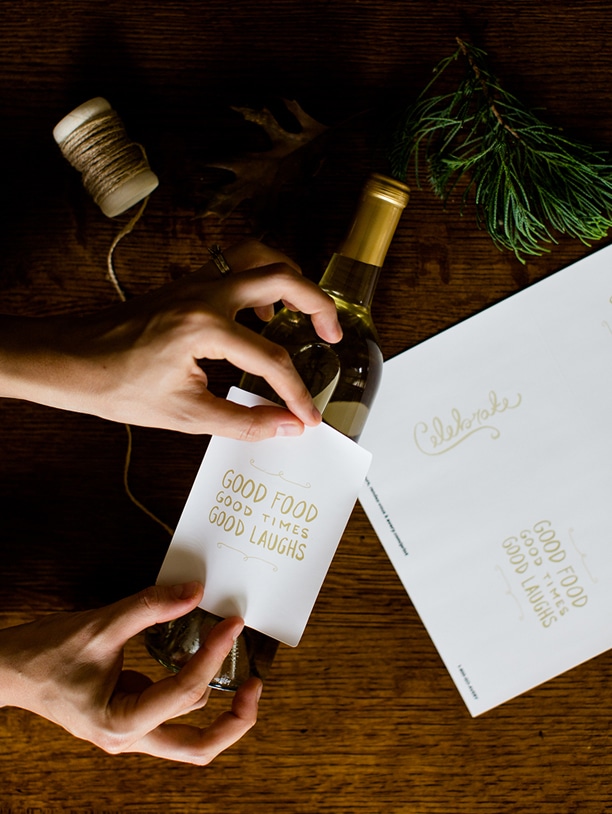 #17 DIY Wine Labels is something I had never done so it was fun to figure out how simple and easy it is to make some of our own.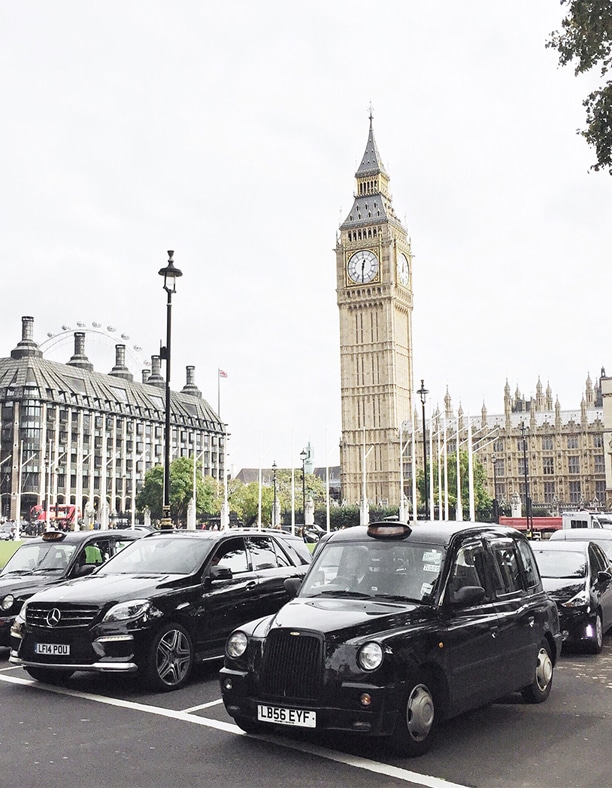 #16 10 days in London was a fun recap of our trip to London. I couldn't have been happier we took this trip even though we weren't sure it was something I felt up for. On the otherside I am so glad we did it and I love that we have these memories.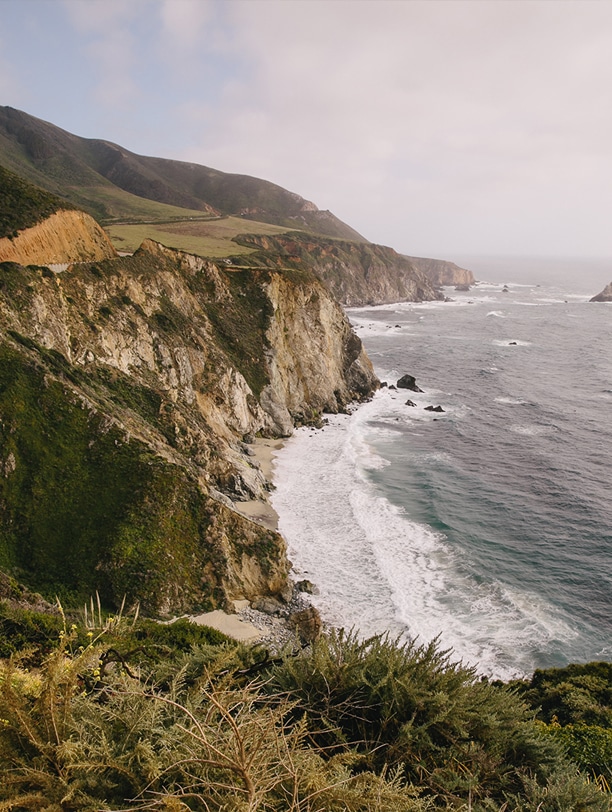 #15 Our trip to Big Sur (post 1 and post 2). It was one of the best trips we took all year. Even with the weather being less than ideal, we had the most amazing time together and I cannot wait to go back one day sooner rather than later. I fell in love with our country's beauty in a whole new way on this trip.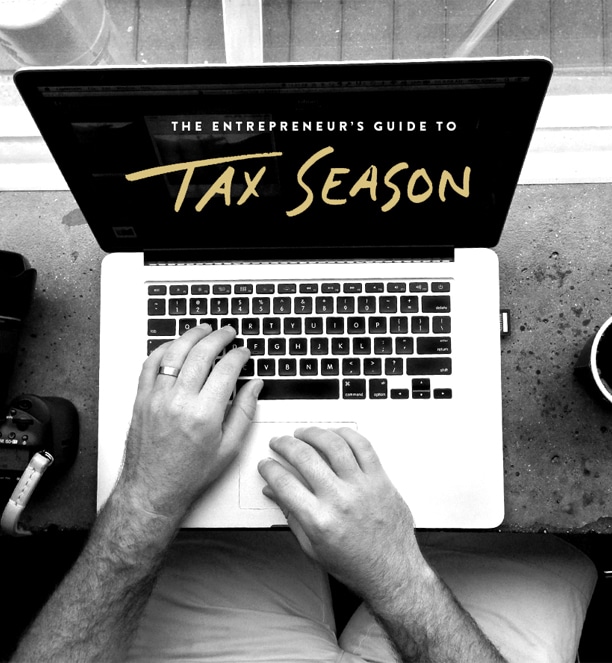 #14 The Entrepreneur's Guide to Tax-Season was not a fun post to put together, but we love that we did because we know we would love to have found a post like this years ago when we were starting out.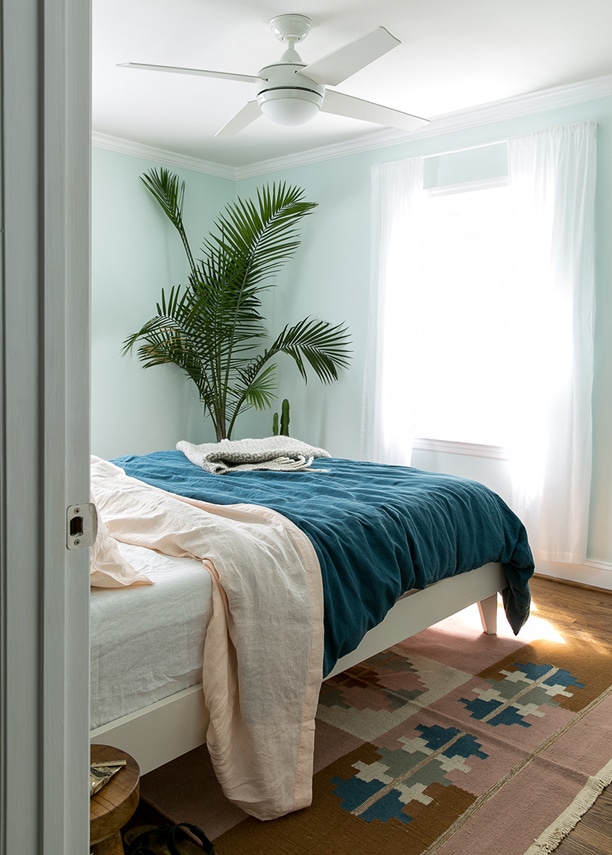 #13 Our Masterbedroom Makeover was a fun post to complete. We went for something different with our bedroom and we still love it even now. It is more feminine than we would have normally chosen, but I think the 2016 Pantone colors of the year will agree it was a good design choice.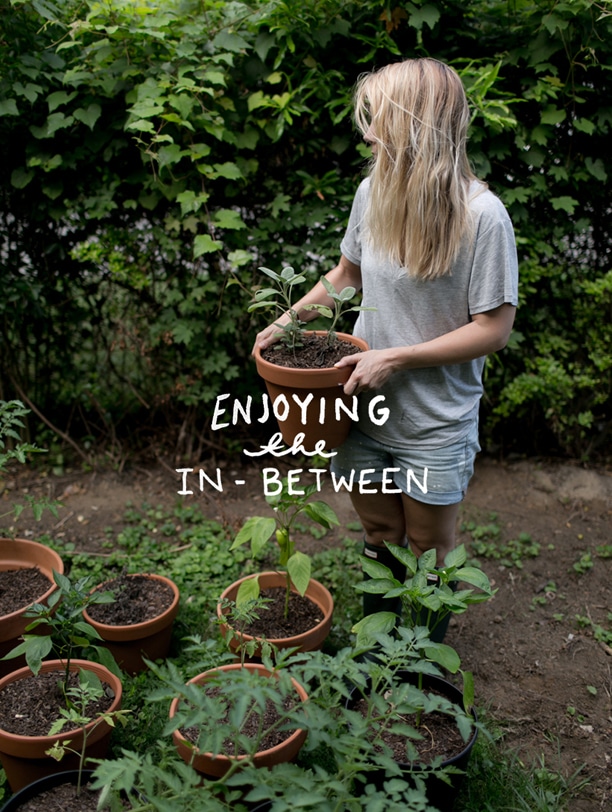 #12 Enjoying the In-Between was such a key moment this Spring and part of my growth this year. I love reading back through this one and remembering the importance of being in-between.
#11 Creating a Sunset Beach Dinner was one of those posts you love not necessarily because of the idea, but the fun you had making it. I loved watching the sunset that night and enjoying the lapping of the water on the shore. It was so calm.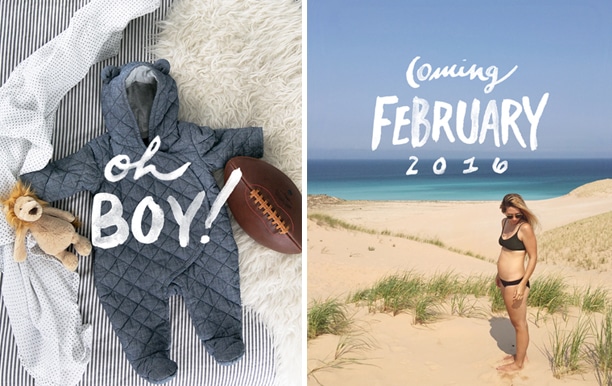 #10 I am not sure if it was more fun to announce we were having a baby or that we were having a boy. Either way, I have enjoyed starting to share this journey on the blog this year.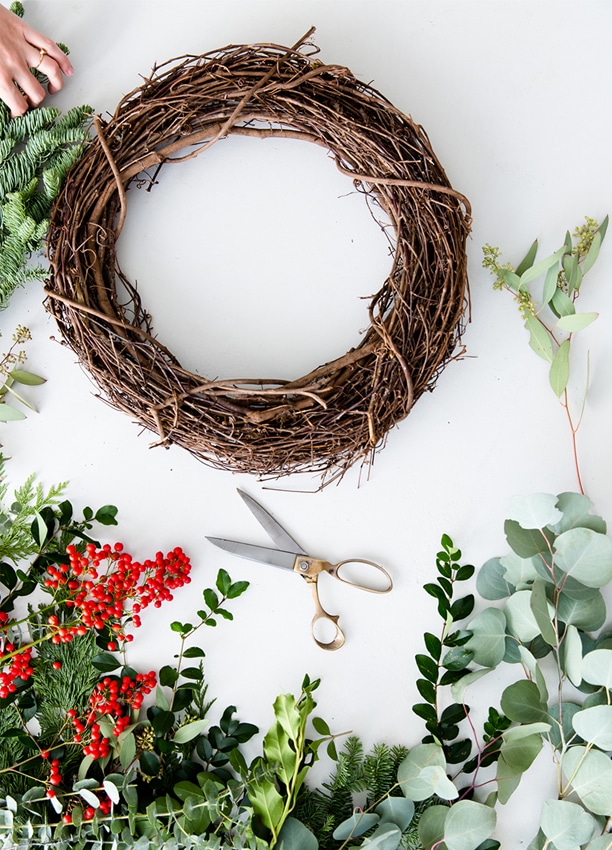 #9 DIY Holiday Wreath was my favorite DIY from the year. We don't do very many but this one took the cake. I loved playing with the greens and just spending an afternoon getting creative with all of it.
#8 To Go Far, which was the post recapping our Creative Mornings talk about Humility was one I love. This was one of my favorite talks I have ever put together for a few reasons. First, I got to speak with Mike, which makes it easier and fun. Secondly, I just made doodles for the slide and loved that I could get away with it. Most of all though it was a topic that felt really close to who we are.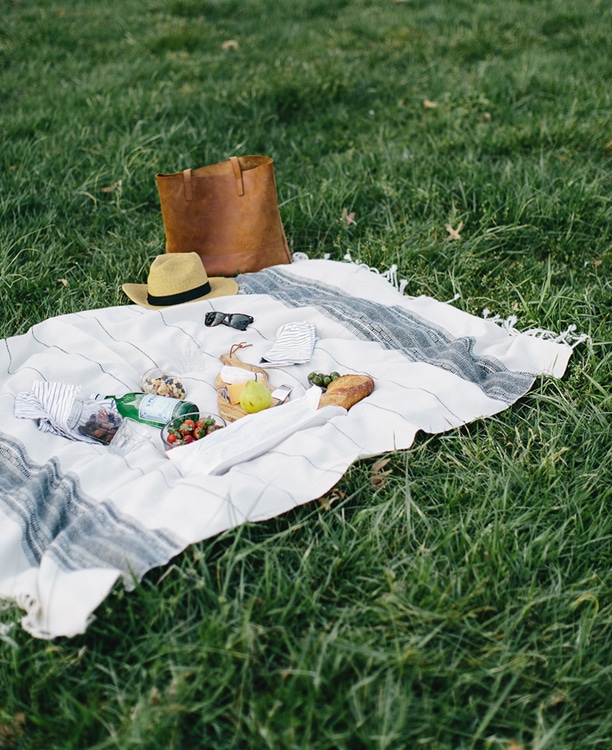 #7 Creating the Perfect Spring Picnic is one of those posts that makes me happy to look back on. That day was so fun and the dogs had so much fun being able to join in and sneak some scraps after the picnic.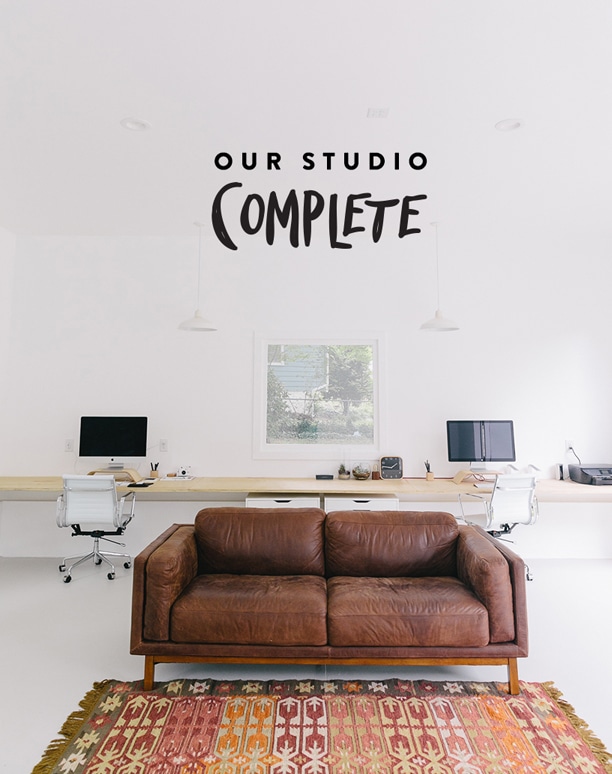 #6 Our Completed Studio felt like a post that never would happen. After working on it and dreaming about it for months we felt it was so far away just until those windows and drywall went in. It was so good to complete this space and see how it would transform our work life.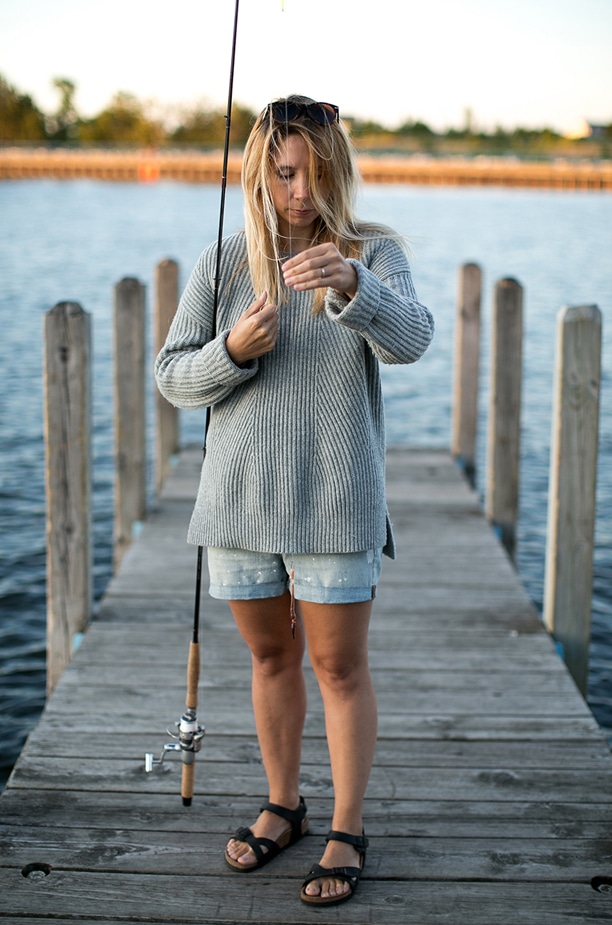 #5 Fishing Lake Michigan is a post that holds a special place in my heart. Getting time this summer to be with my parents in the place I personally consider home is always special, but reminscing and doing things I did as a child is even more special. I also still love I was the one that caught the fish that night 😉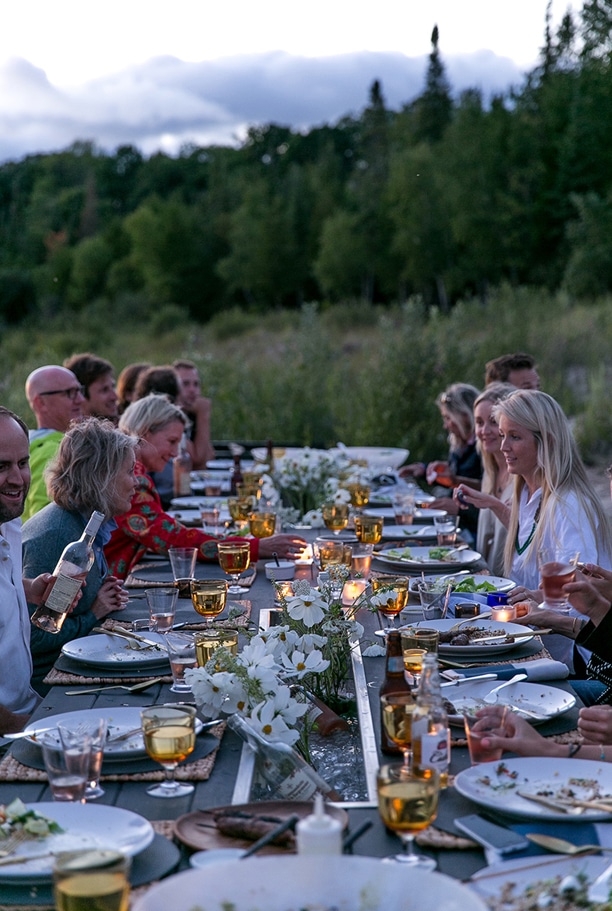 #4 Simple Evening Harbor Springs was so beautiful and wonderful. I live for the moments we get to put togehter one of our Simpl Evenings and dream of one day having a home we can host them more easily ourself again. One day. Till now we will continue to hold them around the country.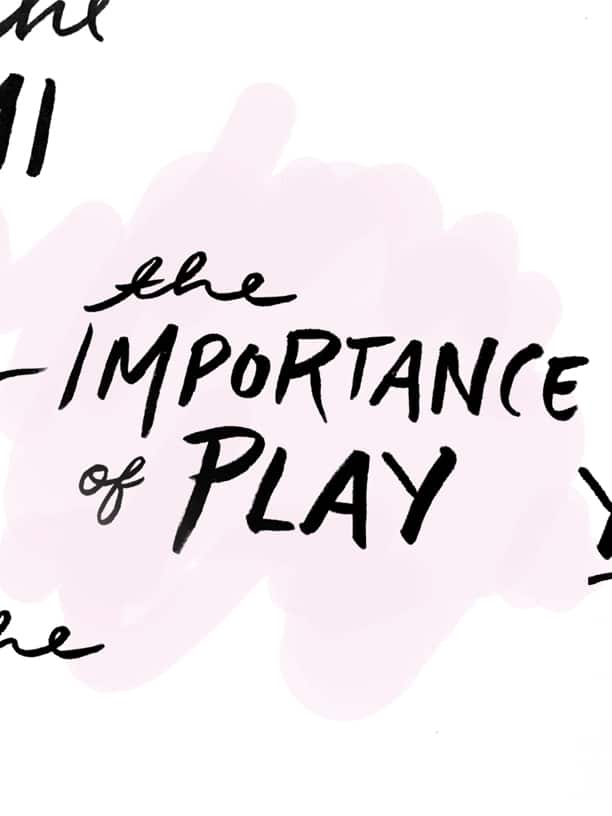 #3 The Importance of Play was an idea I sat on for a long time. As creatives I still believe we overlook this aspect of our lives far too much and if you even don't consider yourself a creative you probably overlook it even more so. I challenge myself everyday to find a way to be playful and create without need of assignment or expectation.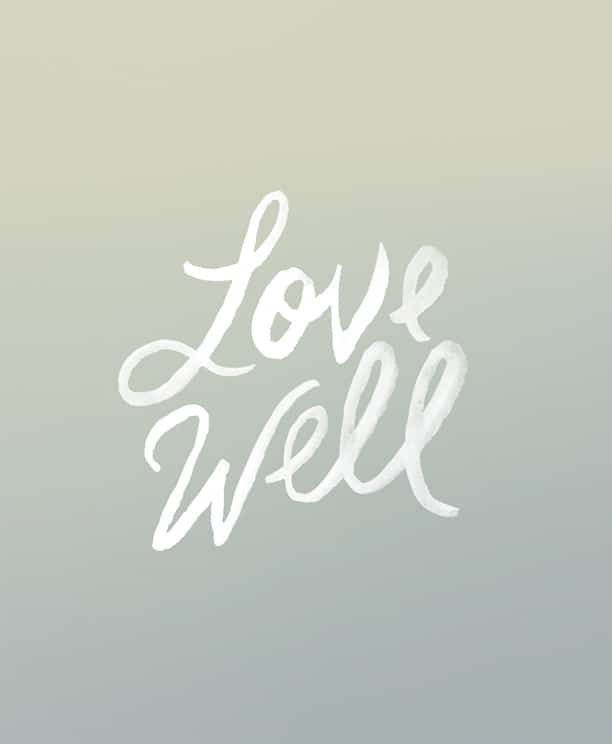 #2 Love Well felt ultra personal. I had never shared about much of anything about our religious background and had never anticipated doing so. I particularly wasn't so sure about sharing about the fact my father is a pastor. It all felt very scary to share something that felt very polarizing, but the story needed to be shared and Mike and I both feel such relief from letting this one make its way out of our archive and out into the world.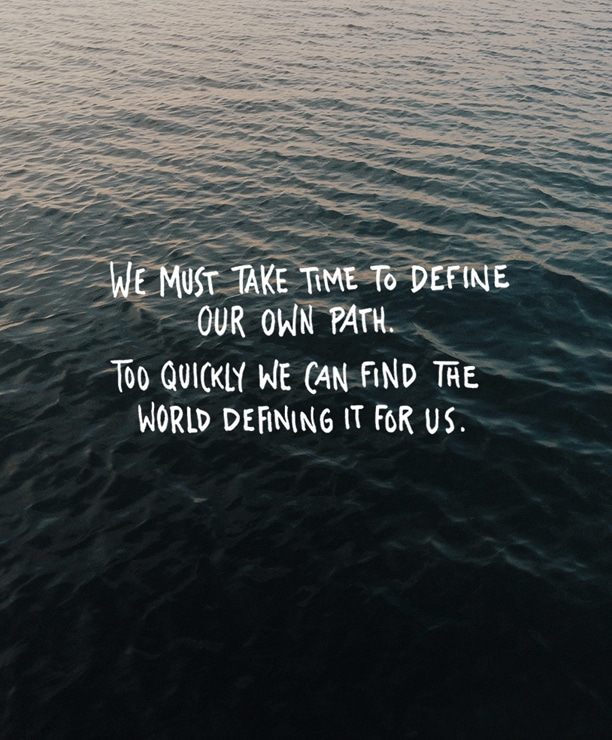 #1 The Journey to Choosing Time-Off was a post that took us weeks to write properly. It was the most vulnerable we had been in possibly years. It was also the most cathartic post we have ever written. We tossed around never sharing this one, but I couldn't be more thankful we did. It was part of making our time off this summer very successful.
Were there any posts you loved this year that we did? I would love to hear so we can keep up those great ones for you guys. Also, feel free to share what you wish you had seen more of this year! We are working on finalizing our calendar for the upcoming year and I want to make sure we take these thoughts into consideration.