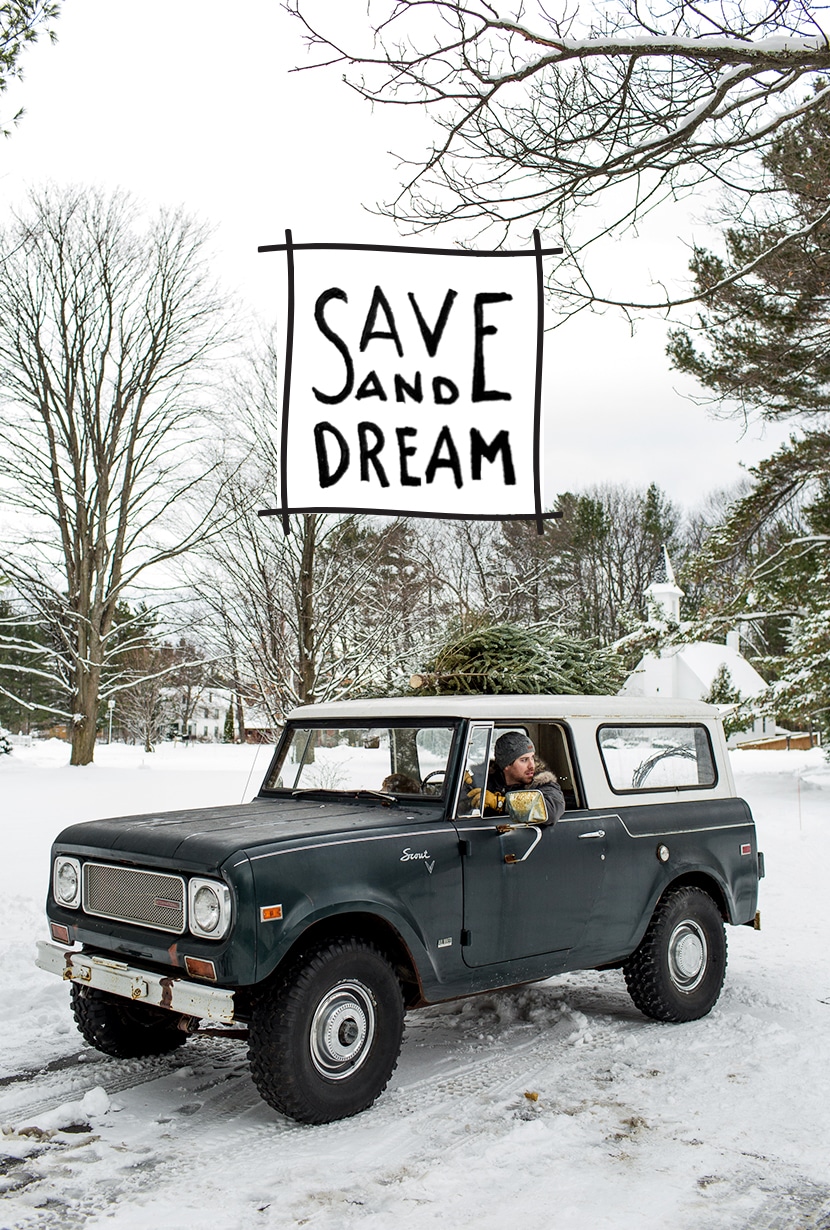 During our first year of marriage, before ever owned a business or really knowing what wanted in life, we made a commitment to go without many things to save for the things we really wanted. We both grew up in families where our parents earned their money, worked hard for the things they earned. We wanted to continue that in our own lives. In fact, in high school I purchased my first car with the money I earned from summer after summer of working and saving. I remember it being the most rewarding purchase of my life to pay cash for that little Honda Accord, that was nearly as old as I was. But, it was mine and I owned it outright and that felt amazing.
Have you been looking to save big on your next ride? You're in luck! This jeep dealership near me frequently offers new car incentives to help customers take home their dream vehicle for an incredible value! So, what are you waiting for? Grab your chance now!
Why not check out this Revology Shelby GT 1967 post if you're planning to buy a car? You may also sell your car before you buy a new one if you need extra cash. And if you want to have it delivered to your home, you may look for sites like https://www.rcgauto.com/services/shipping/quote/ to know how much it is for your car to be shipped.
It is hard these days to live that way when you can easily purchase almost anything on a credit card and not think twice about it, but of all the promises we made to each other in those early years together I am so happy that saving for our dreams has been one of the many things we have stuck with.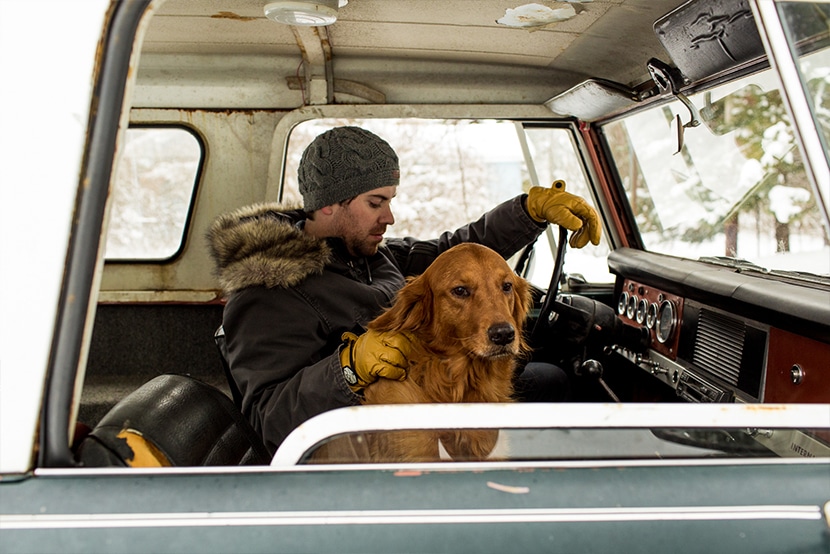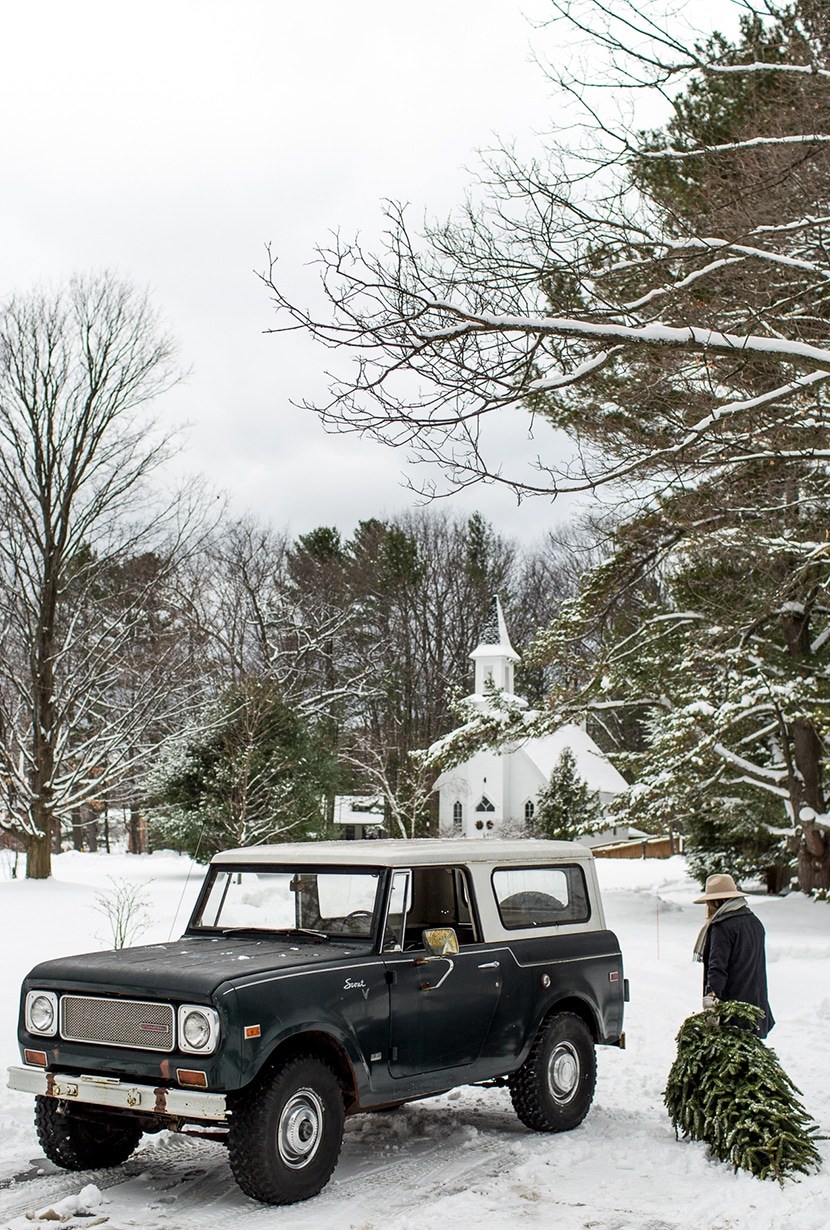 From the day I met Mike his dream car has been a 1970's International Scout 800A. End of story. If Mike could have one thing and only one thing it would probably be a Scout. Everywhere we go and he sees one, he snaps a photo. It has been a part of our relationship from day one. He has always loved the shape of the vehicle's body, the adventure they represent, the simple "non-plastic interiors", and how simple they are. I actually found out my dad had one of these Scouts way back before my time, and he drove it until the wheels literally fell off, this is a story for another time.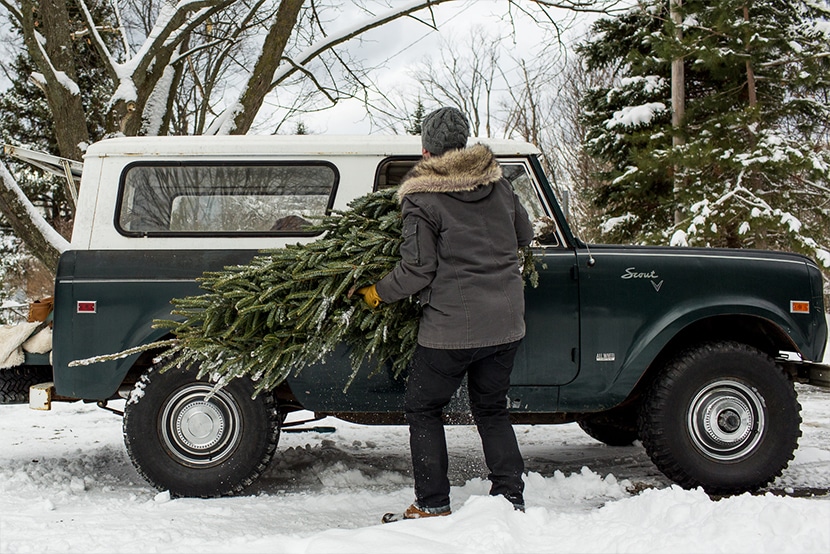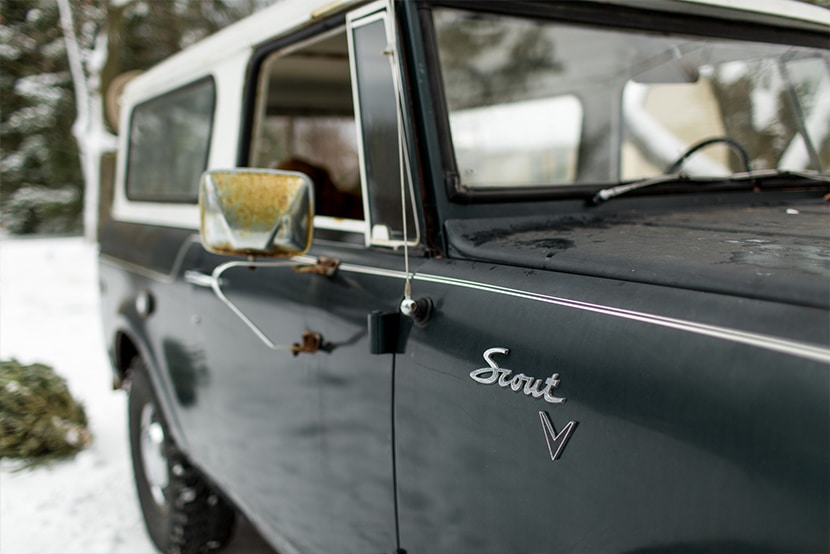 It wasn't long after we made the decision to buy the land and sell our house in Raleigh that Mike got serious about actually finding a Scout. We knew we wanted a full season second vehicle that was for around town, but we could also take the top of for summer beach trips as our kids got older. We also wanted a vehicle that also could do some work for us, I mean we are living in the country now. We sold our old car at www.cars4us.com.au when we left Raleigh and we had been setting aside a couple hundred every month into a saving account for the day when a Scout came into our lives. Well, about a month ago that day happened. If you're planning to apply for payday loans online, finding a lender that aligns with your loan purpose and financial goals can make a big difference in your overall satisfaction with your experience.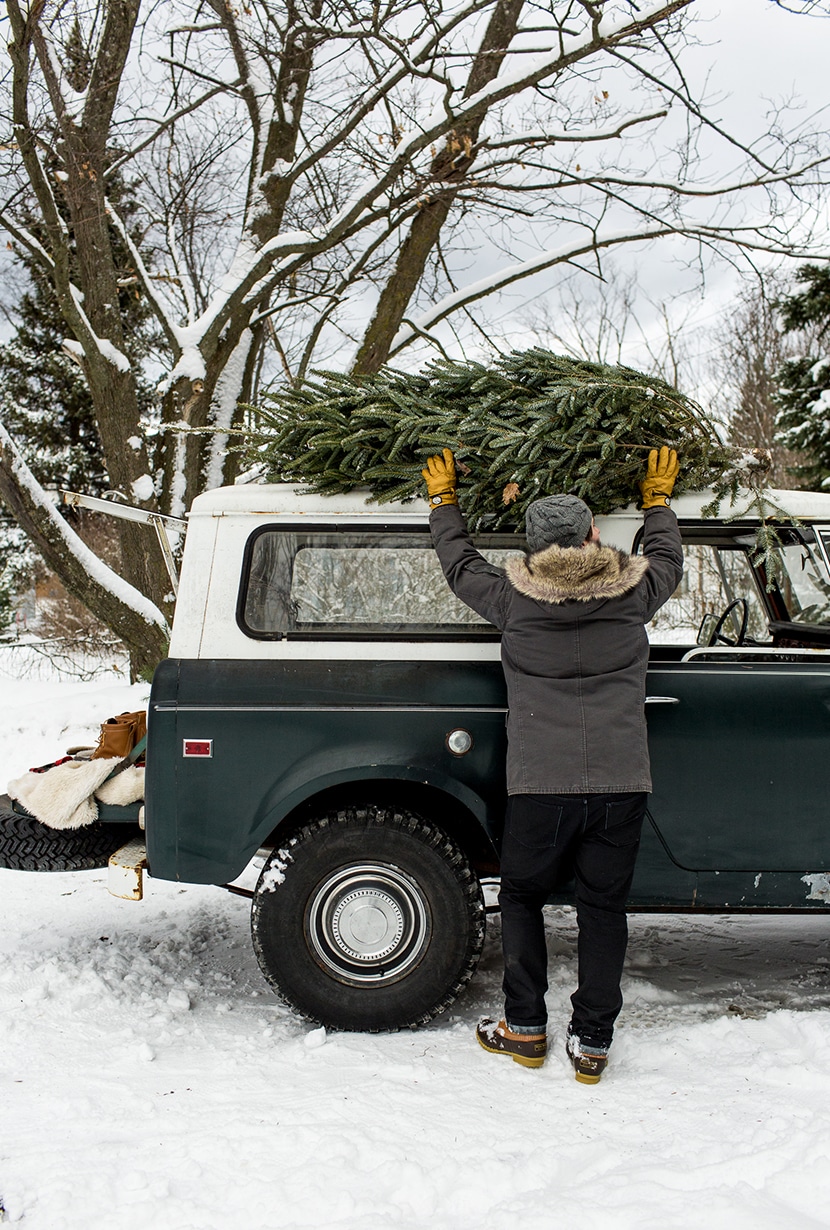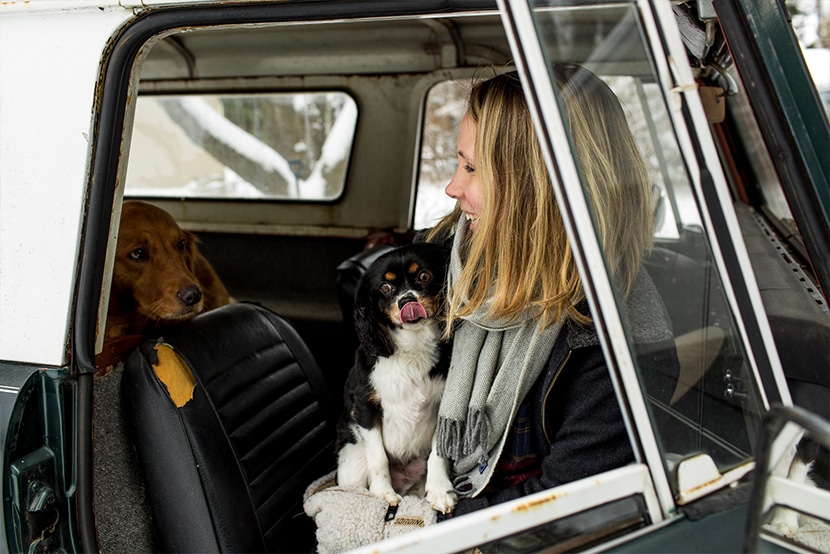 My dad was driving through Leelanau County looking for fishing spots, land, or old cars and called Mike and said, "I found it!" Without knowing all the details, we packed Hayes up in the truck and headed out to Maple City to find the perfect 1970's International Scout, and it started. The color was right on and the rust was minimal for the age. She still had a seatbelt and the horn even worked. Mike was instantly in love. I sat in the truck as Hayes snoozed away and Mike gave the owner a call and got the details. He got off the phone and I rolled down the window and he said, "this is it! Are you okay with it?" and I hung out the window of the truck and said, "Merry Christmas and Happy Birthday!" with a wink. His eyes were lit up like a little kid on Christmas morning as he wandered around and inspected every inch of it. This was what he had been waiting for. Our months of saving for the perfect moment was now paying off.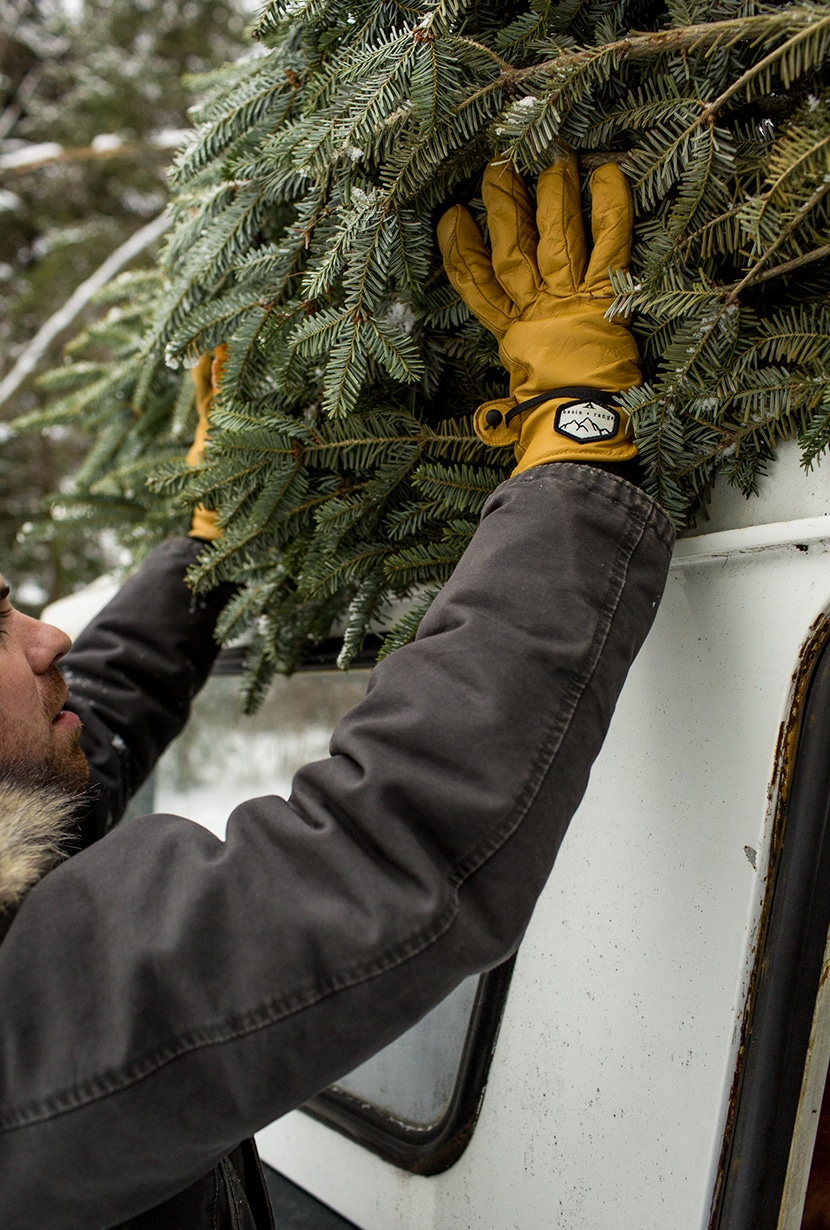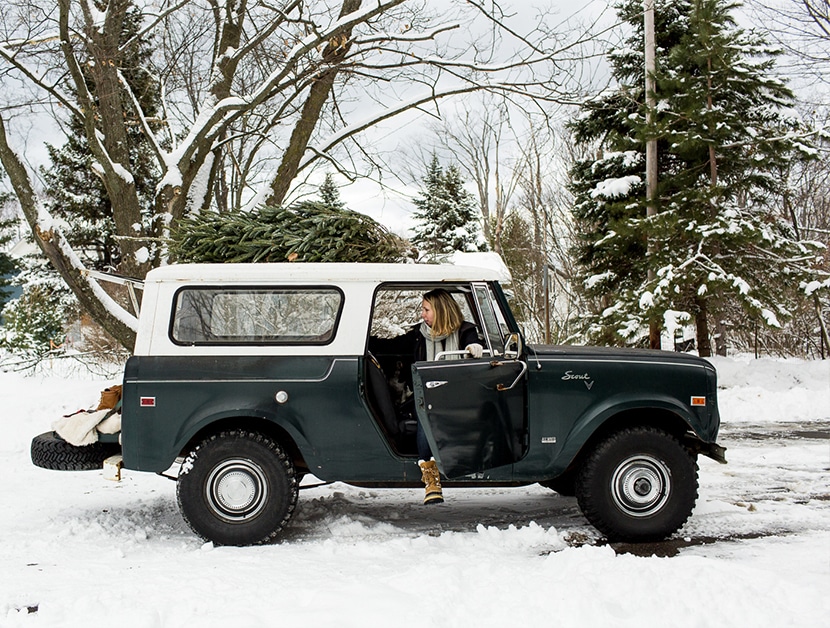 We are strong believers that anything you want in life (within reason) is possible if you work hard and live responsibly with what you do have. It is easier to live beyond your means than it is to live within your means these days, but we have found that when we get smart with our food (meal planning and making simple healthy meals that are in season) and keep to a budget every month that we can save for the things we really love. It is hard sometimes when you want to eat out for lunch every day or grab drinks with a friend, but a bottle of wine at home some nights is just as good if not better than a night out at a bar, even finding simpler and cheaper alternatives can leave a little extra cash for you to save for something you are dreaming about. That is exactly how we have been able to do so many things from buying a home to now owning Mike's dream car.
This is why we partnered with Esurance on this story. They believe that saving money to get to your dreams is essential in life. If you are like Mike and in search of your dream car, they make it easy to find the insurance you need at the best price. Making sure you have the right auto insurance policy for that dream car and keeping a little extra money around for saving for the things you are dreaming about is important.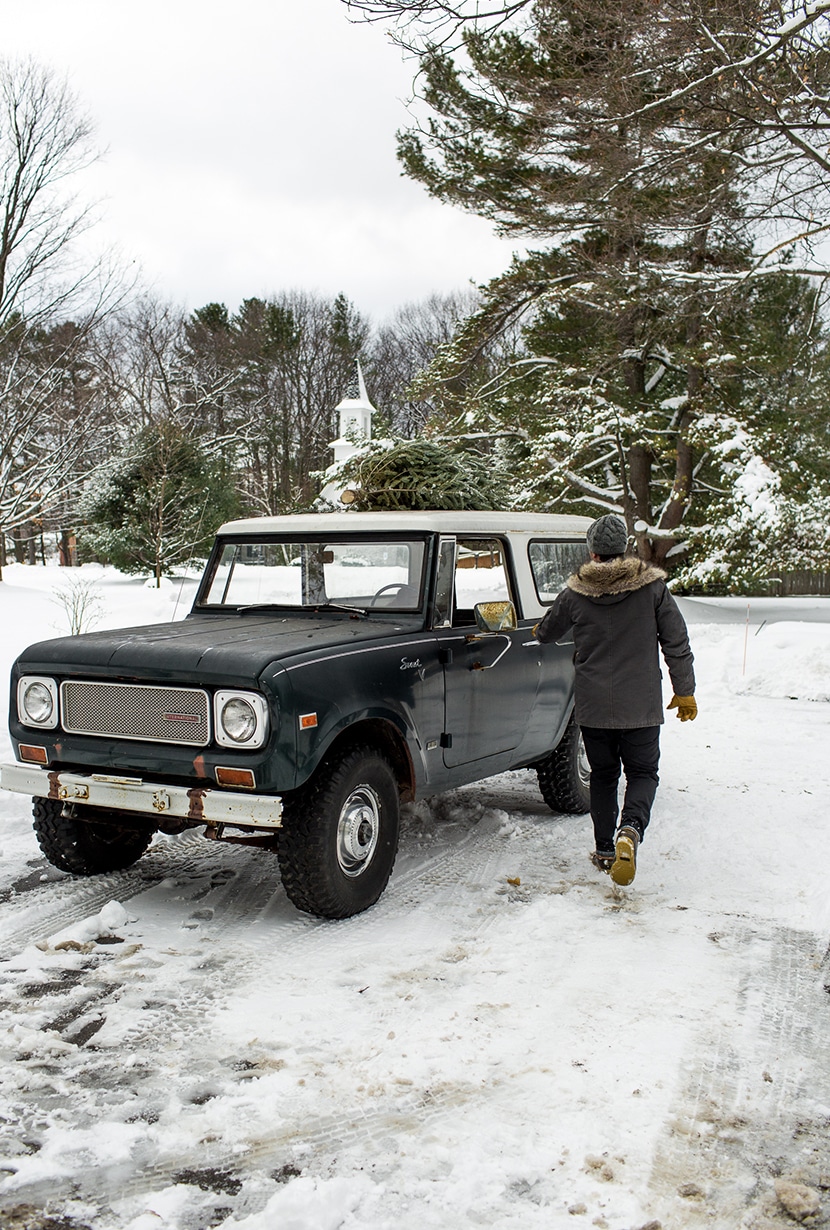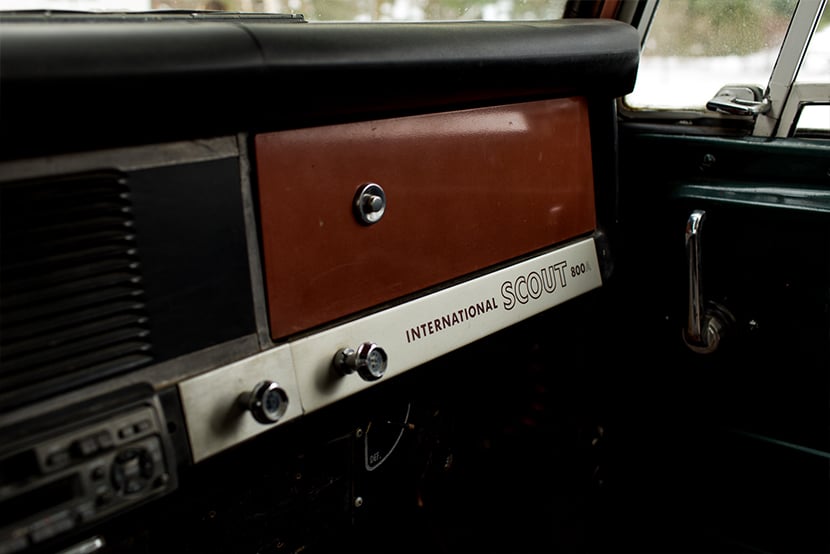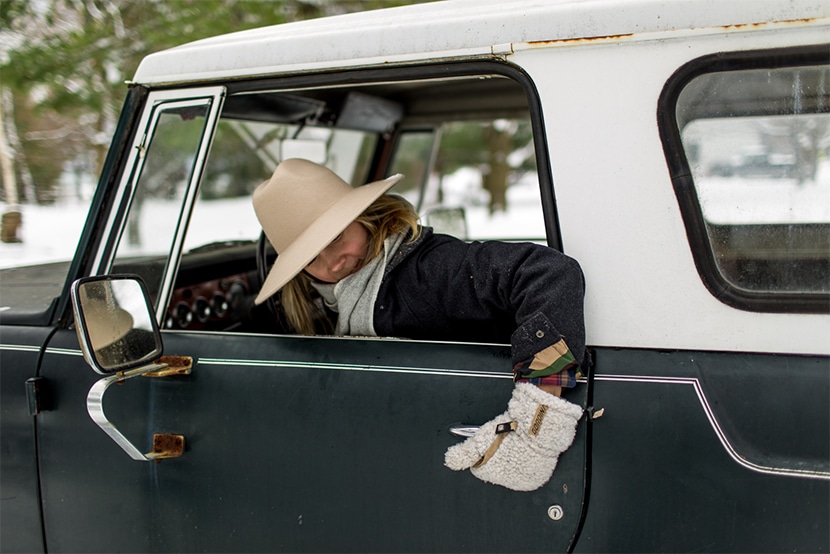 The Scout is his dream, but it is still a project for all of us. "Scout" (as we lovingly call her) is now a long time member of the family, which means over time we will be investing in her. Currently, she needs some work and her lovely fuel lines freeze in this weather, but our hope is that by this summer we will be at the decontamination stage of cleaning a car. She is a tough gal and quite a beauty even with the kinks that come with a vintage car.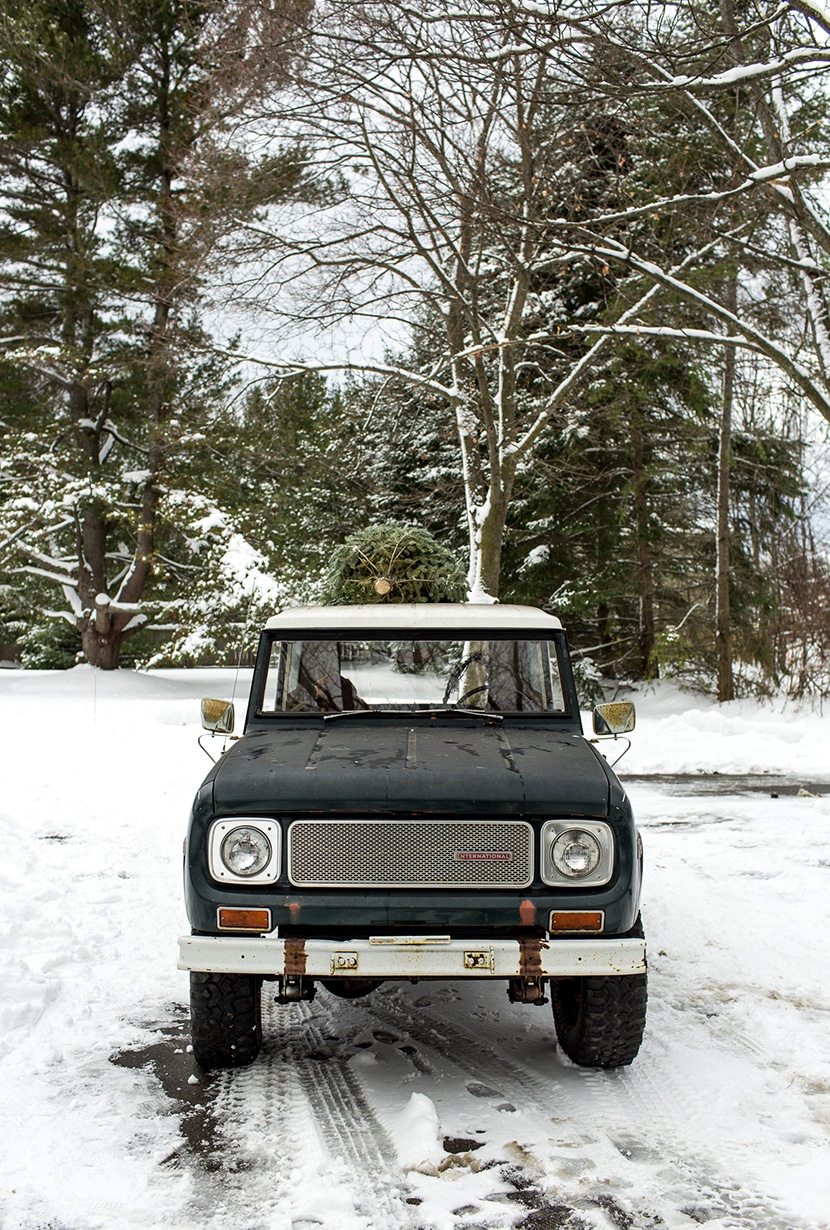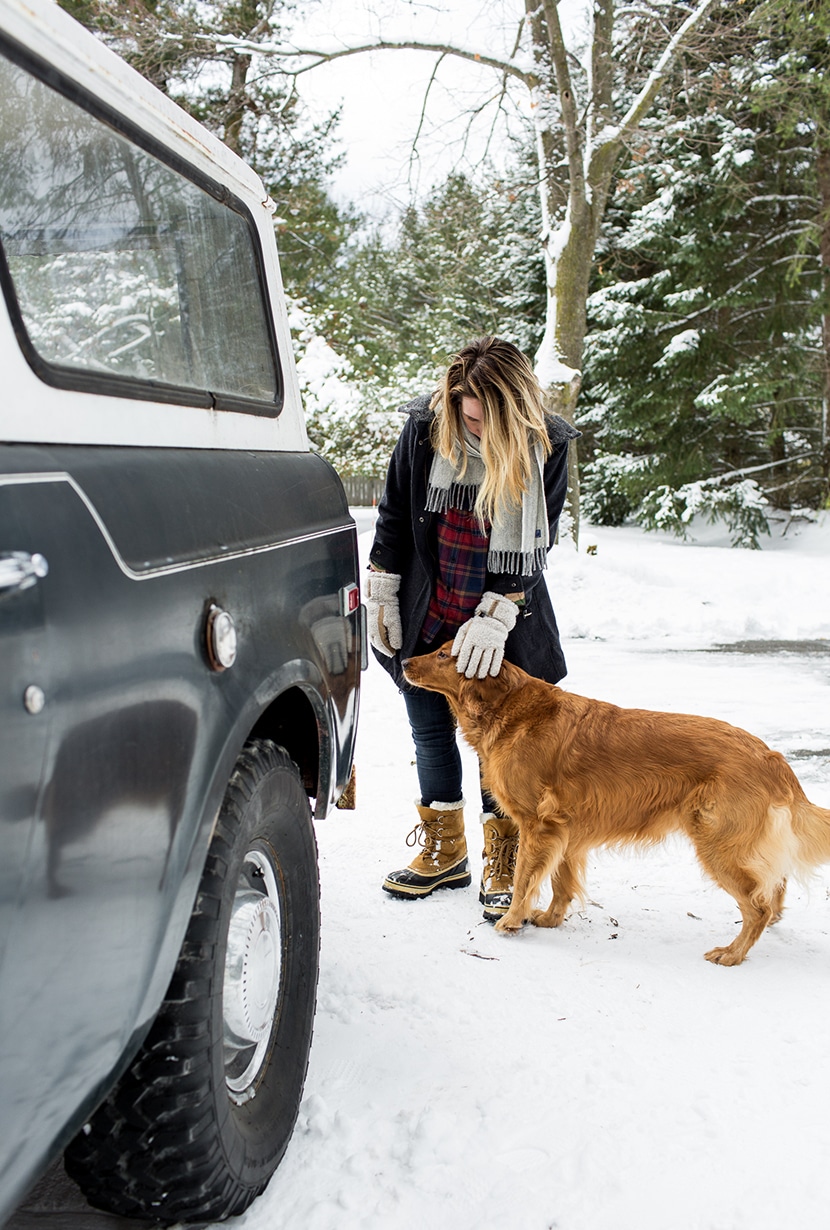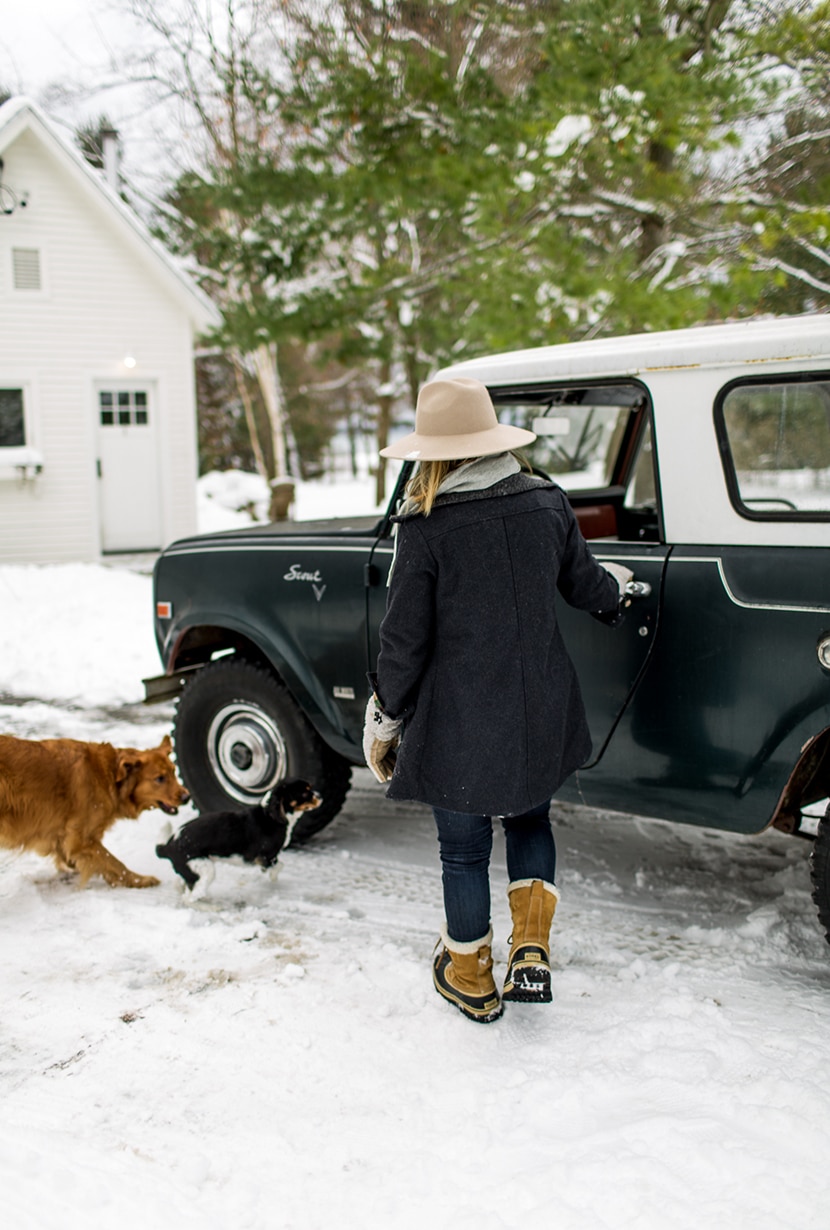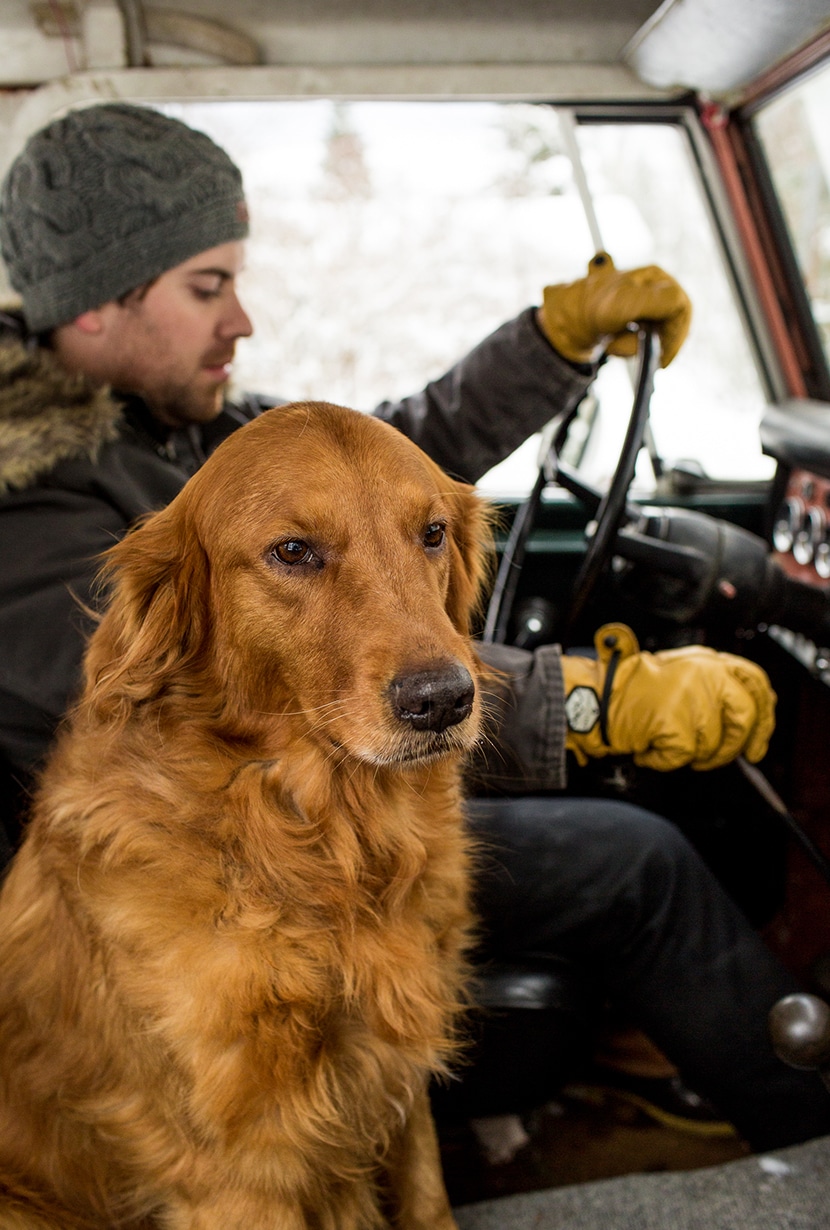 Over the years this Scout will become a staple part of our life. From life on our farm and land to going on some back road adventures out in Leelanau County. We plan to give her a great life and pour a lot of love into her because she has been a dream for our life for years and there is nothing better than finally being able to have something you have been dreaming and talking about for years, is there? I always love things more when they take longer to arrive in my life and the Scout is no different.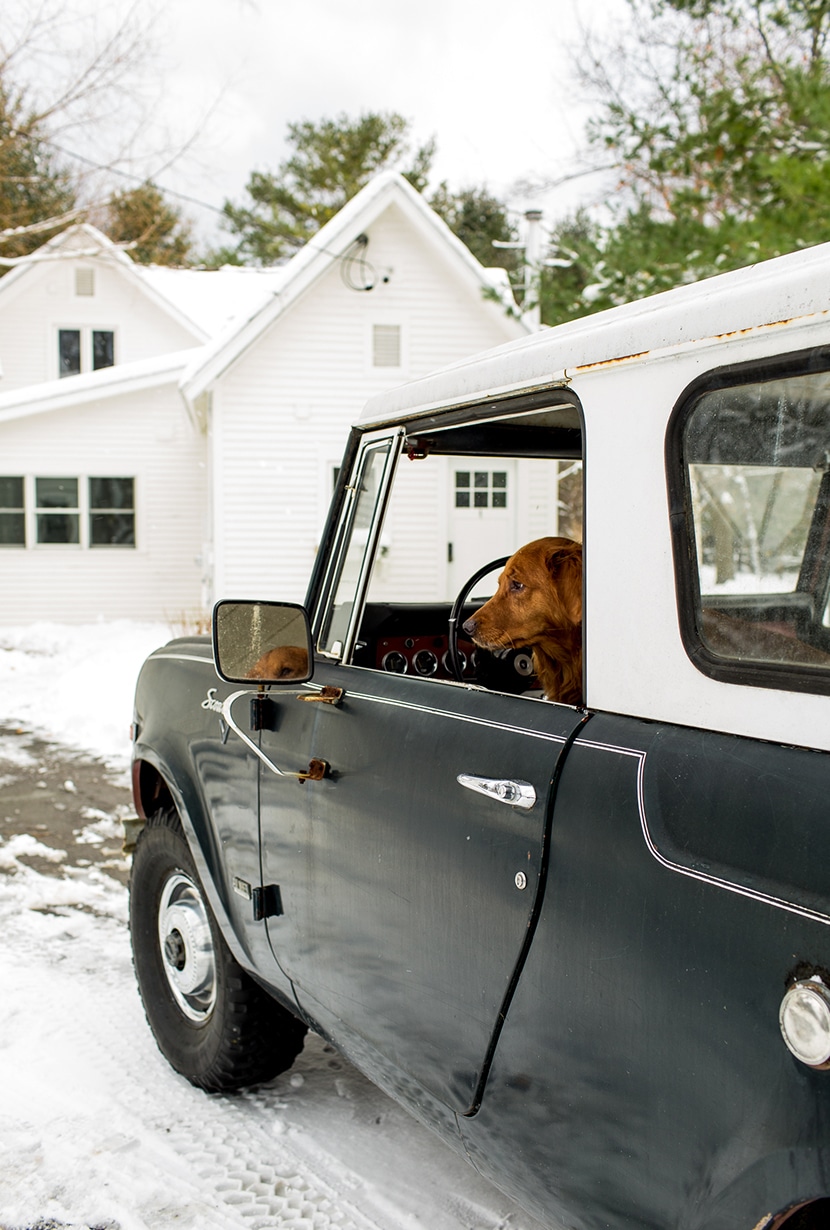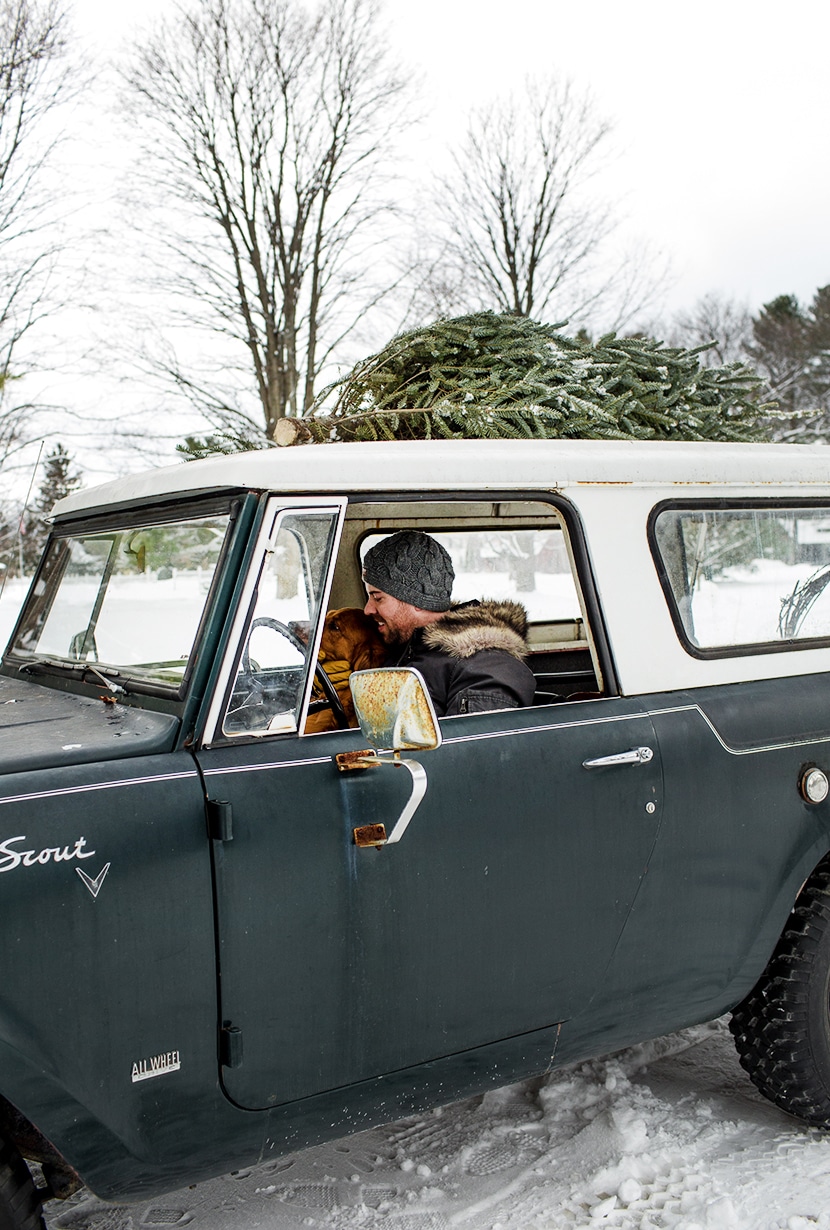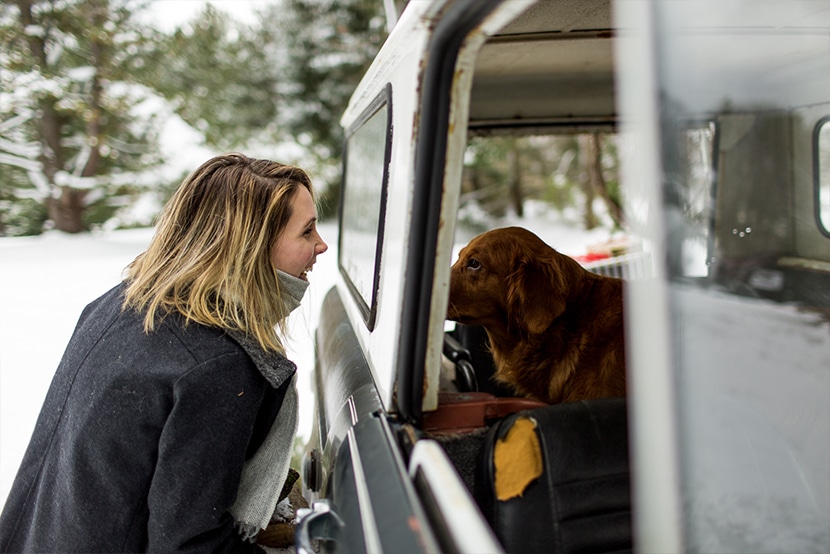 Though, I never dreamed personally of having a vintage car like this, the moment Mike mentioned it I was in. I have always been more practical when it came to cars. I want something easy to drive, that gets me where I am going, and looks nice . Mike, on the other hand, has always cared more about our cars, especially if it contains details like a bmw carbon fiber emblem. It is something I can respect and value as a piece of our relationship that brings our life together. He is the reason we got our first Subaru Forrester, why we now have a Chevy Silverado, and now why we will be crusing around with this gal.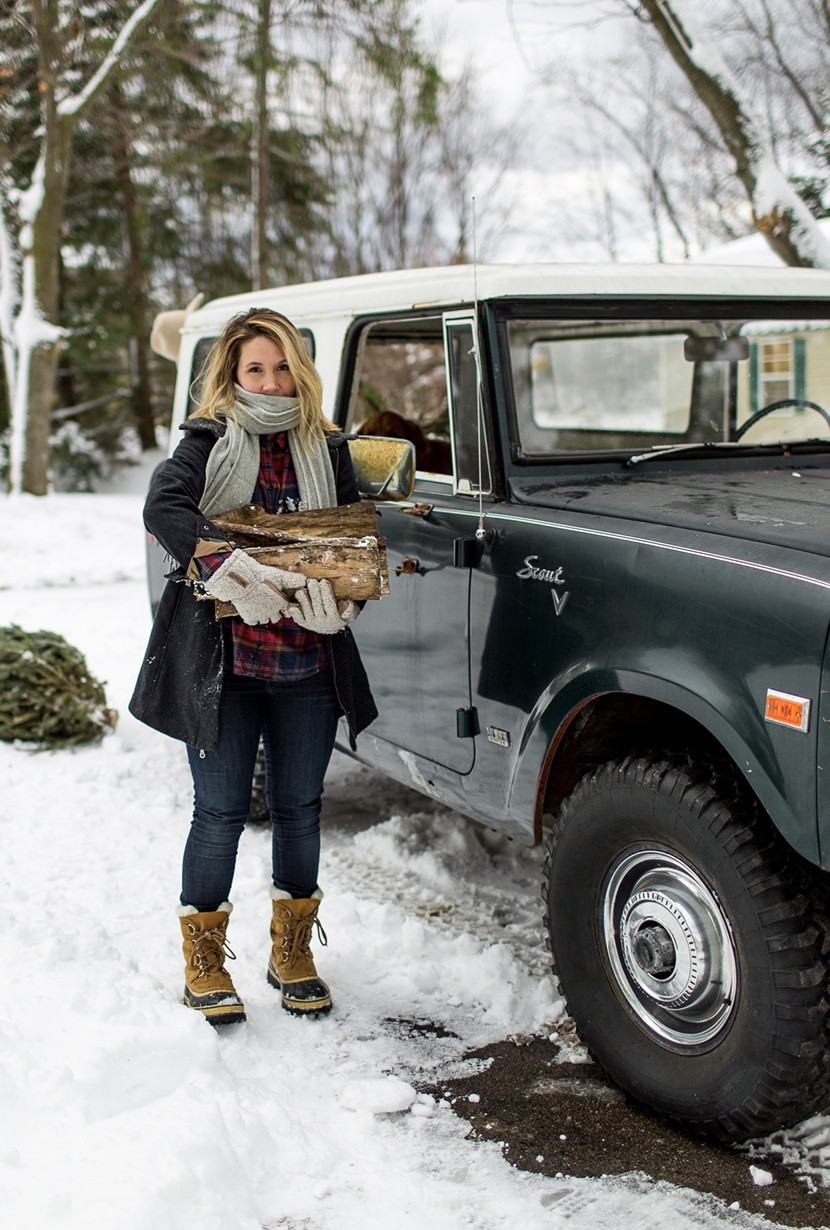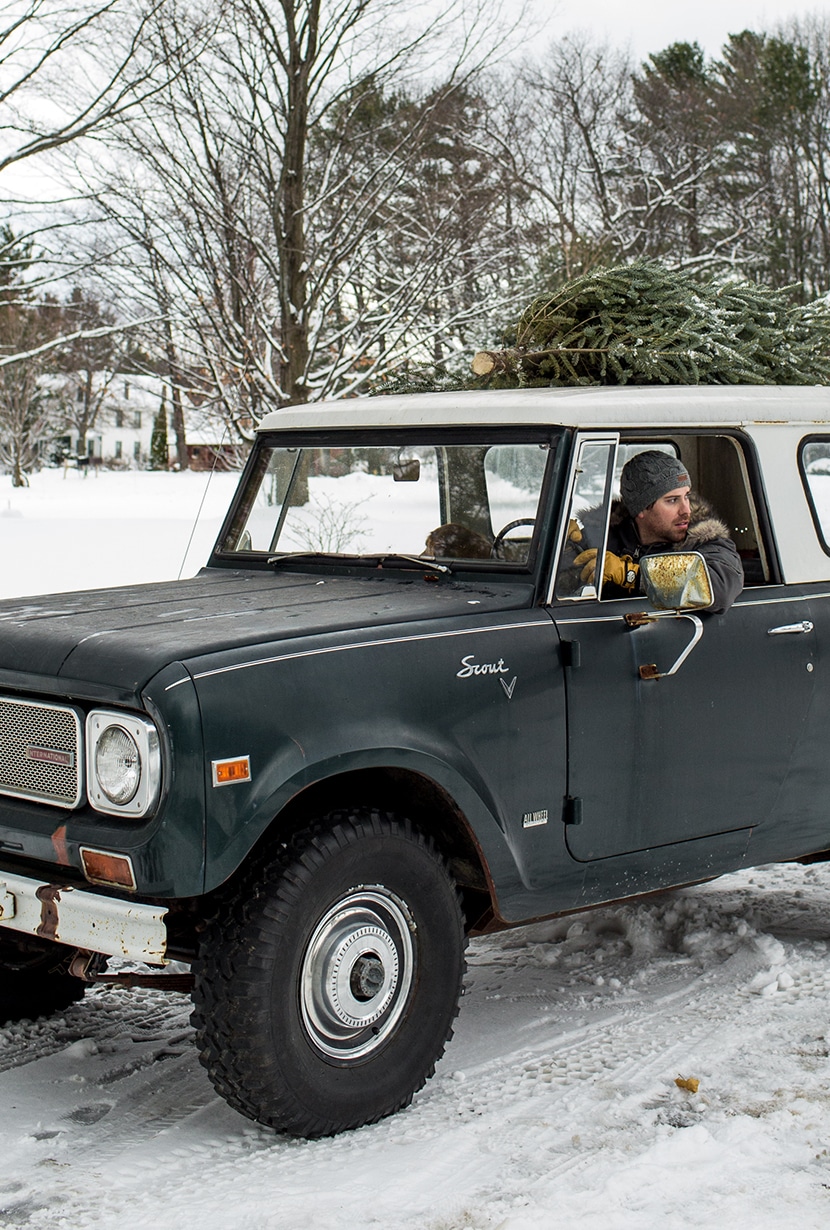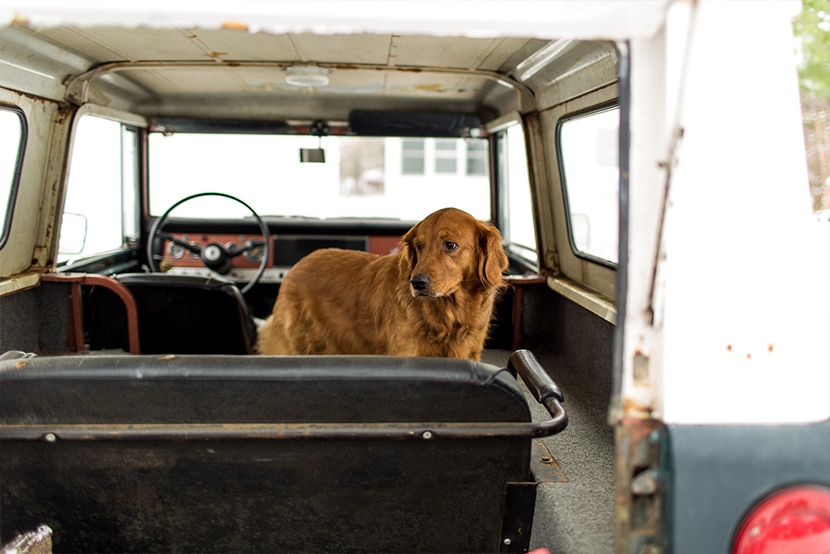 So tell us, what are you saving for or dreaming of right now? Do you have an account you use to put away money for that dream? Any great tricks you use to get yourself to save? We would love to hear!
This post was in partnership with Esurance. Just like us, they believe in saving money and dreaming big with you along the way so we are glad to have them as a partner on this story. We so appreciate your supporting the brands that support The Fresh Exchange so we can create the content you love.
From quote to claim, Esurance is working to help you make smarter, more efficient choices with your home and auto insurance. Using state-of-the-art technology, they offer a seamless online and mobile experience along with intuitive tools that help take the hassle out of insurance.