This weekend was completely beautiful. It had snowed 8-10 inches of fresh fluffy white stuff. Saturday morning we woke up to a sunny beautiful day so we packed the dogs up in to the Subaru and off we went with our Sorels for a hike through the perfectly snow covered forests of Northern Michigan for a real Traverse City hike.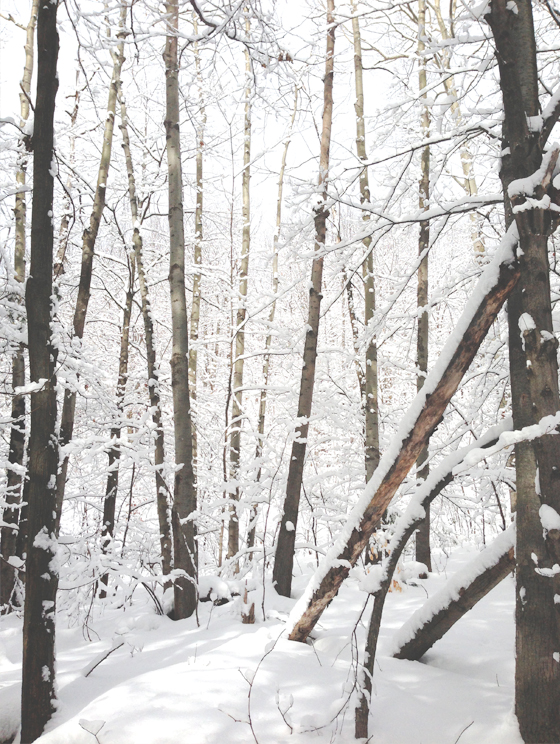 One of our favorite quick and easy places to go this time of year is a park near Hickory Hills. It is right in the middle of downtown. We love it because they pat a path for cross country skiing so it makes it easy to walk. It also made me really really want to take up cross country skiing. The trail looked so nice! Maybe that will be next year's goal, huh?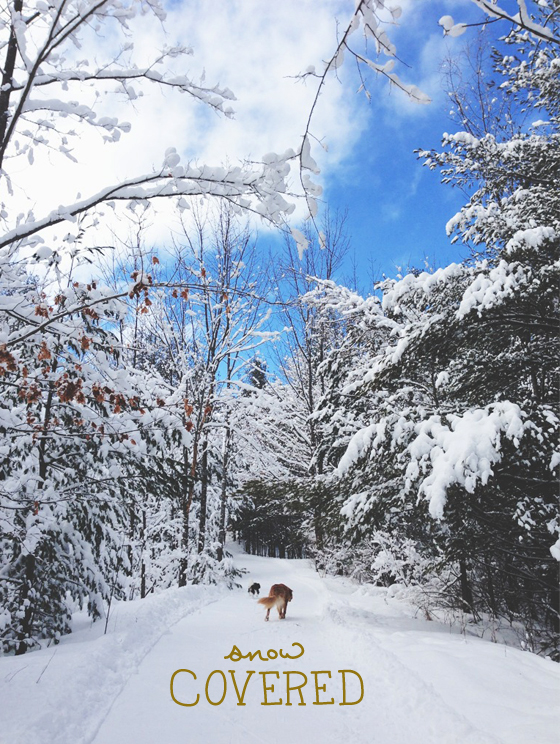 There is nothing that can make you feel better about winter than getting out and enjoying it. This February has been warmer than normal. It has been around 29 or 30 degrees so it feels warm in comparison to the -2 days we were having. So when you get outside in the sun you feel so revived after the long days of clouds and very little vitamin D.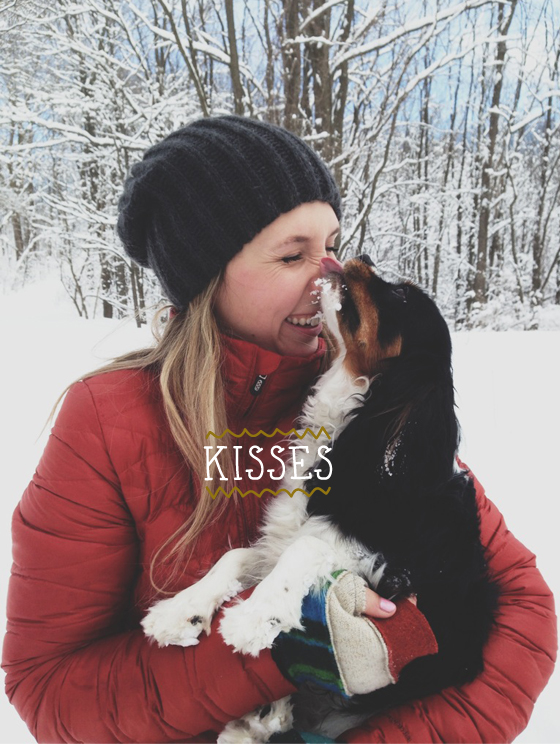 I think what amazes me most about this time of year is the simplest bits of beauty. The colors are unique and feel so clean. When the sun shines it is reflecting off a perfectly white surface and it feels brighter than any Summer day. I secretly love that. It makes up for the days when the snow is brown and the sky is gray.
Today we are getting another snow storm and we honestly have no where to go so we will most likely spend the day working on projects, working out, and taking a few skype calls. Nothing overly exciting, but sometimes living in an extreme climate helps productivity. This is a big reason we love Winter here. We get so much done this time of year. We try to limit our work in the Summer so we can enjoy more days on the boat and in the sun.
Is it snowing where you are or are you prepping for Spring?
To keep up with our hikes and adventures during the week don't forget to follow us on instagram: mike  |  megan