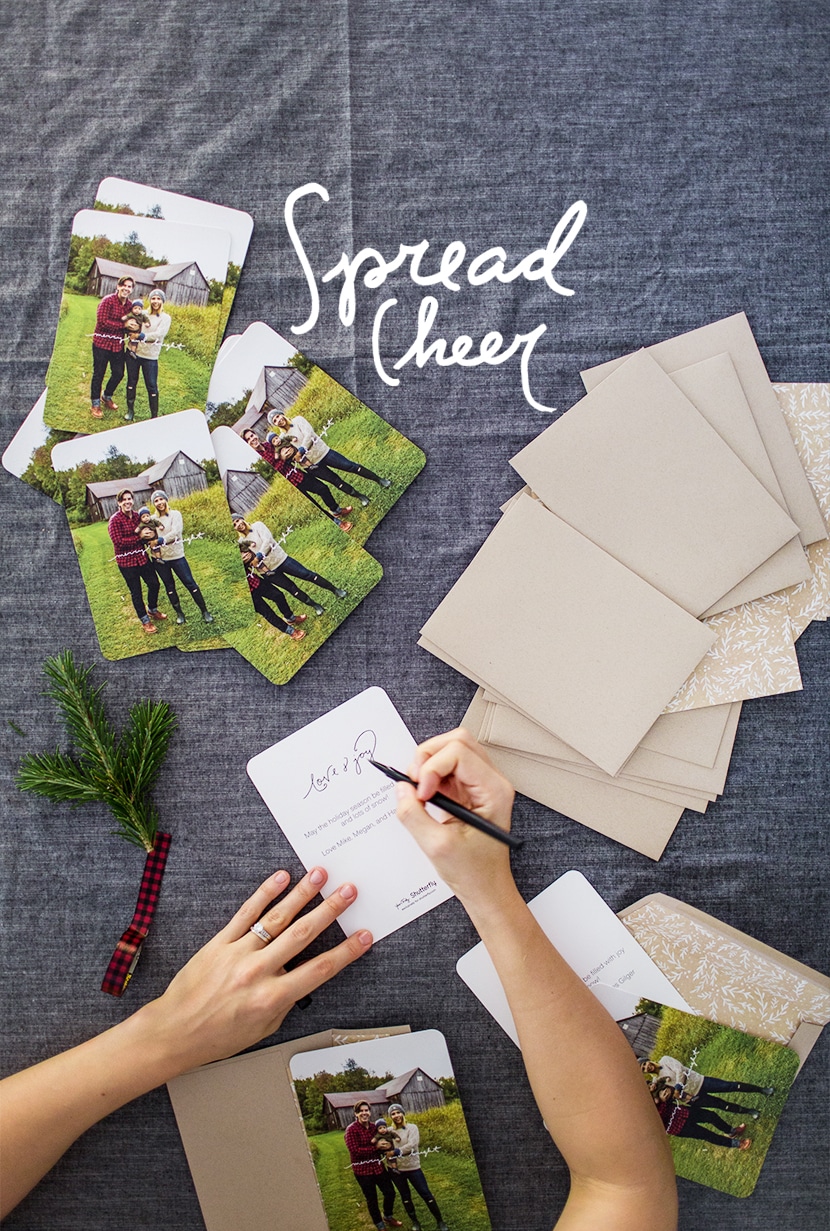 Every year since Mike and I have been married I have had this goal of making, sending, and sharing our holiday cards including a life update with close friends and family we no longer get to see that often. I love the practice of sending cards and notes, but typically fail to do so because of time or lack of finding a clear path to making it happen. It disappoints me every year, but this year I have vowed to make it happen.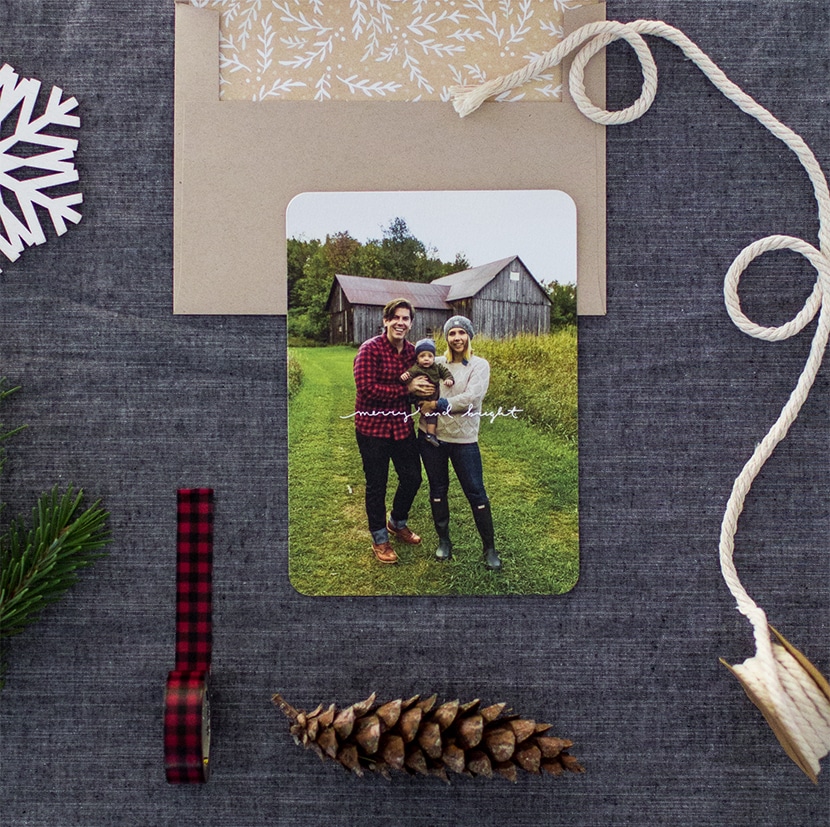 Hayes coming in our life has meant that I feel the need to allow those we love more bits of our life that before we didn't feel necessary to share as much of. Now, I feel obligated to share pictures both physical and digitally with our families especially since this is his first holiday season. It feels ever more important to show those we love how he is growing, what he is doing, and how our family is evolving. It isn't just about sharing these moments, but letting our families from every corner of the world be a part of our day to day as a family in even a small way.
So, this year we partnered with Shutterfly to make the process straightforward and easy. I loved that I could design something of our own to send. I love personalizing things we send out, but Shutterfly also makes it easy to create unique cards & stationary even if you don't design your own cards.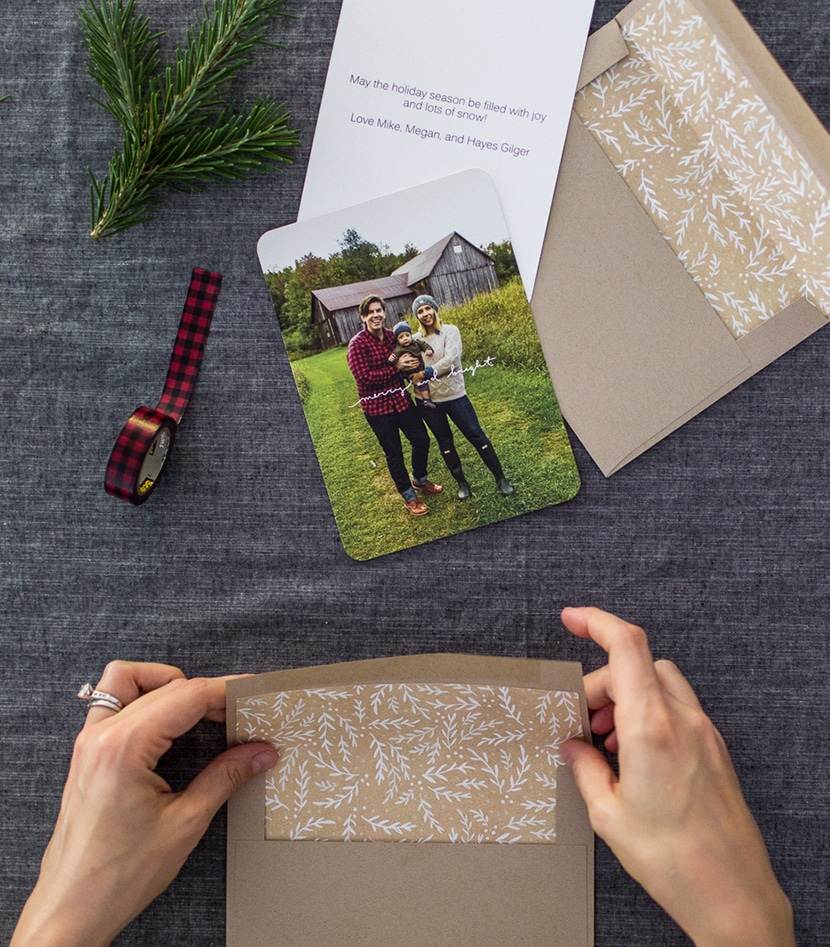 They have a great collection of address labels, envelopes, and easy to use envelope liners. We loved the simple designs for the liners. It brought me back to the days I created wedding invites years ago when I first started my business. I would spend hours packaging wedding invites for clients to send out. Shutterfly made these so easy to place and the sticky tape on the back made them easy to keep in place.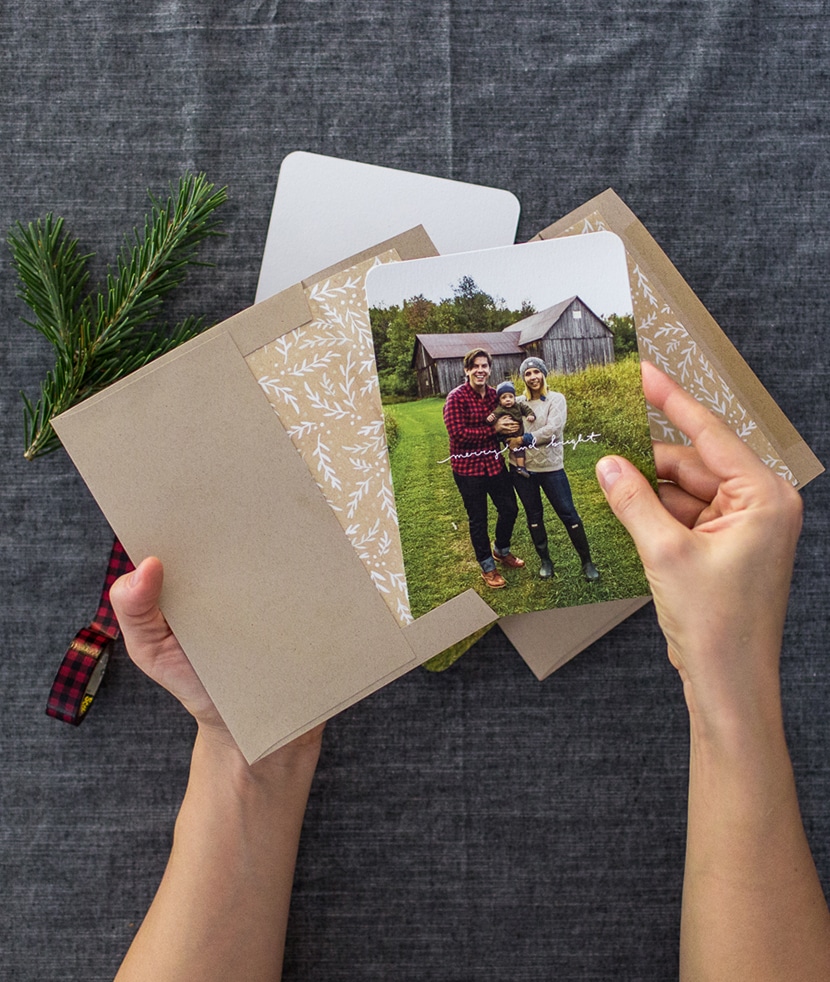 To add a little more personalization, I used some cute washi tape to close them up and hand lettered addresses on the front.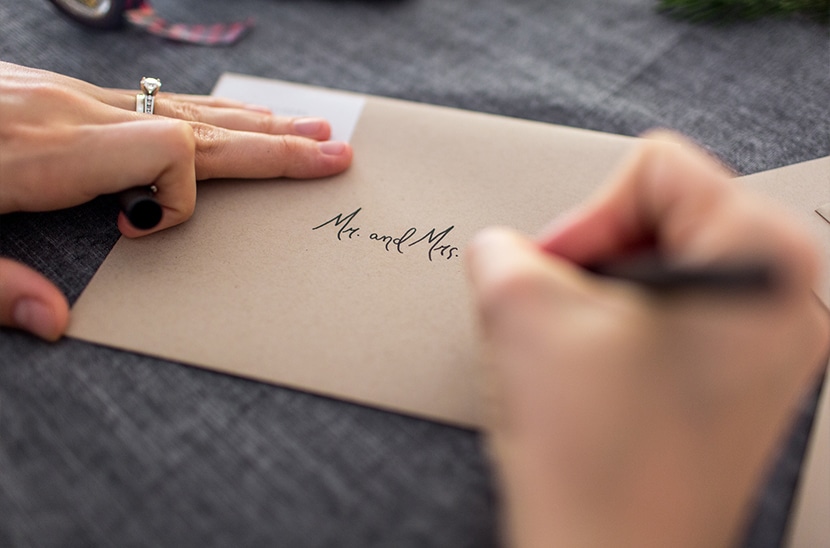 I am so excited to spend time over Thanksgiving getting these finalized and out to those we love so that they can see how our little family has changed and grown this year. We plan to send along a few extra prints as well, especially to our grandparents since they do not use any social media to keep up with us. We know they will love having some pictures of their own other than just a holiday card. Thankfully Shutterfly makes that easy as well!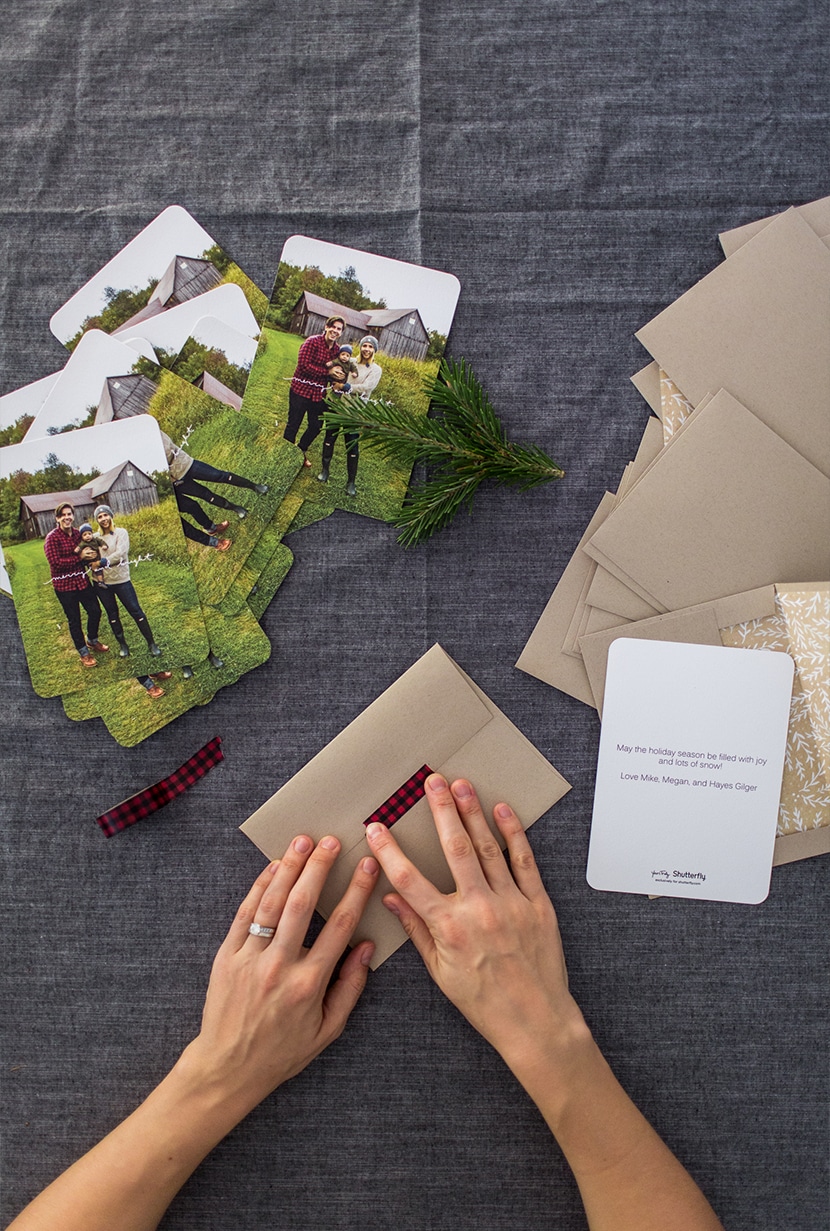 Do you send holiday cards? What special ways do you share how you and your family are evolving with those you love? Do you have any neat traditions you like to keep or hope to create this year?
This post is sponsored by Shutterfly. Share and celebrate your family milestone. Shop Shutterfly for personalized holiday cards and gifts that are unique, meaningful and just the way you want.