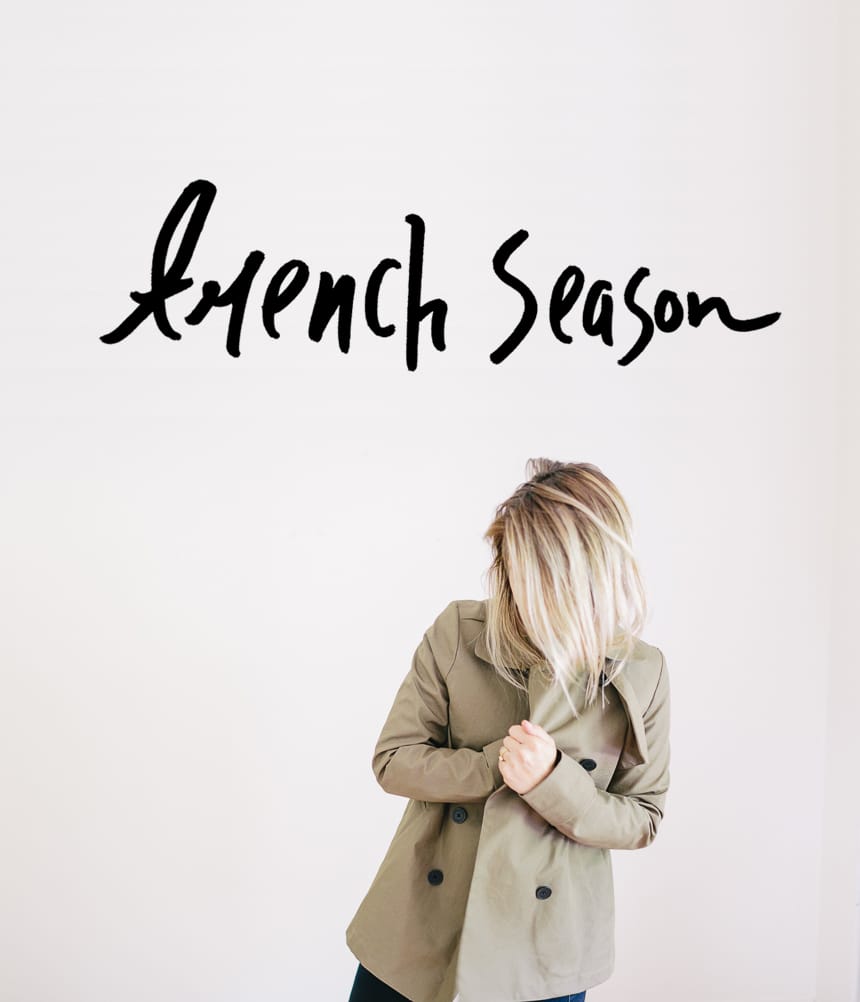 When it gets warmer I really love placing the winter and cool weather clothes on the top shelf of my closet where they cannot remind me of the awful chill of a harsh winter. Unfortunately the onset of spring doesn't always mean warm or dry weather.  Raleigh's spring has basically felt like summer, but we have been traveling a lot and we will be back in Michigan for the summer months; therefore, having the right jacket is key. I personally have always been a trench girl when it comes to a spring jacket. I love it because it is classic, clean, simple, and cool.  Let's be honest.  A classic trench will always be on the cool list.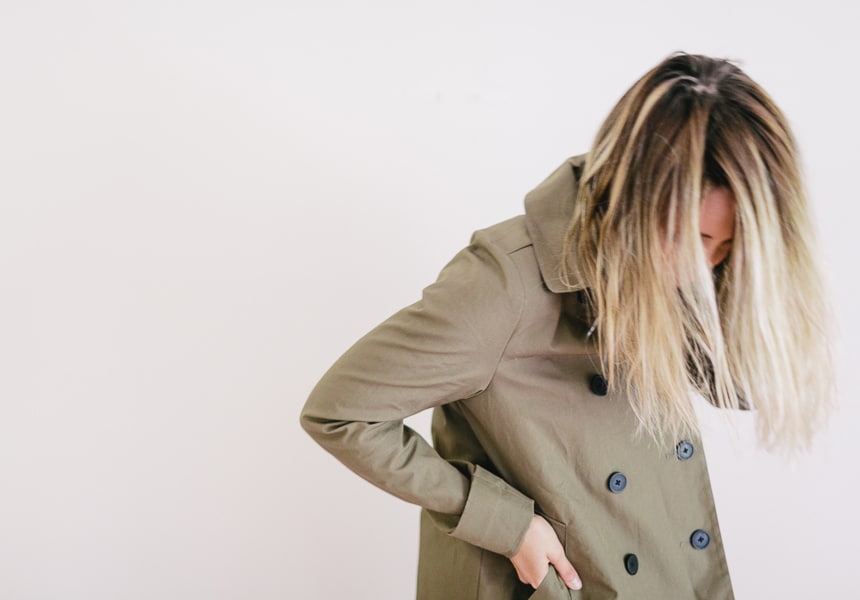 As a girl with a long torso and shorter legs, I struggle with finding a trench that hits my waist and shape at the right places. So, when Everlane announced their Swing Trench I was instantly intrigued.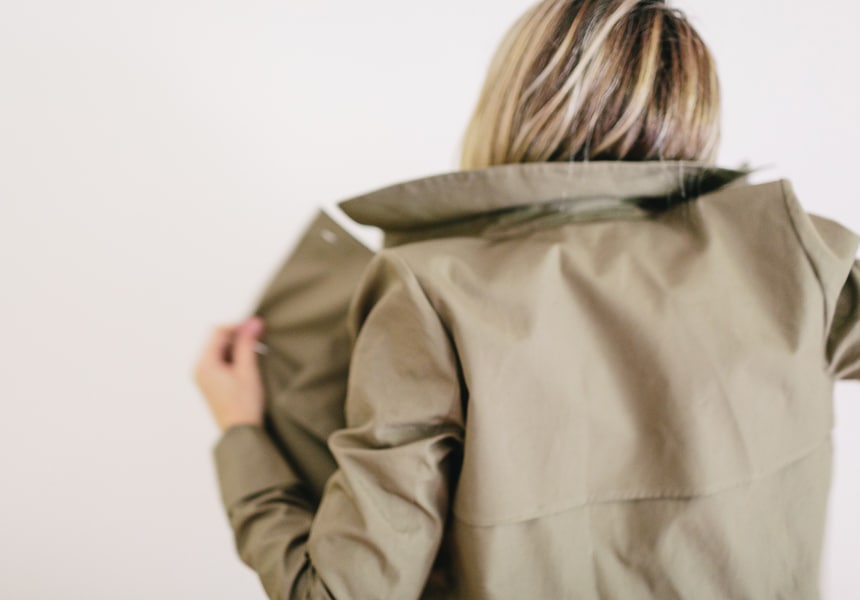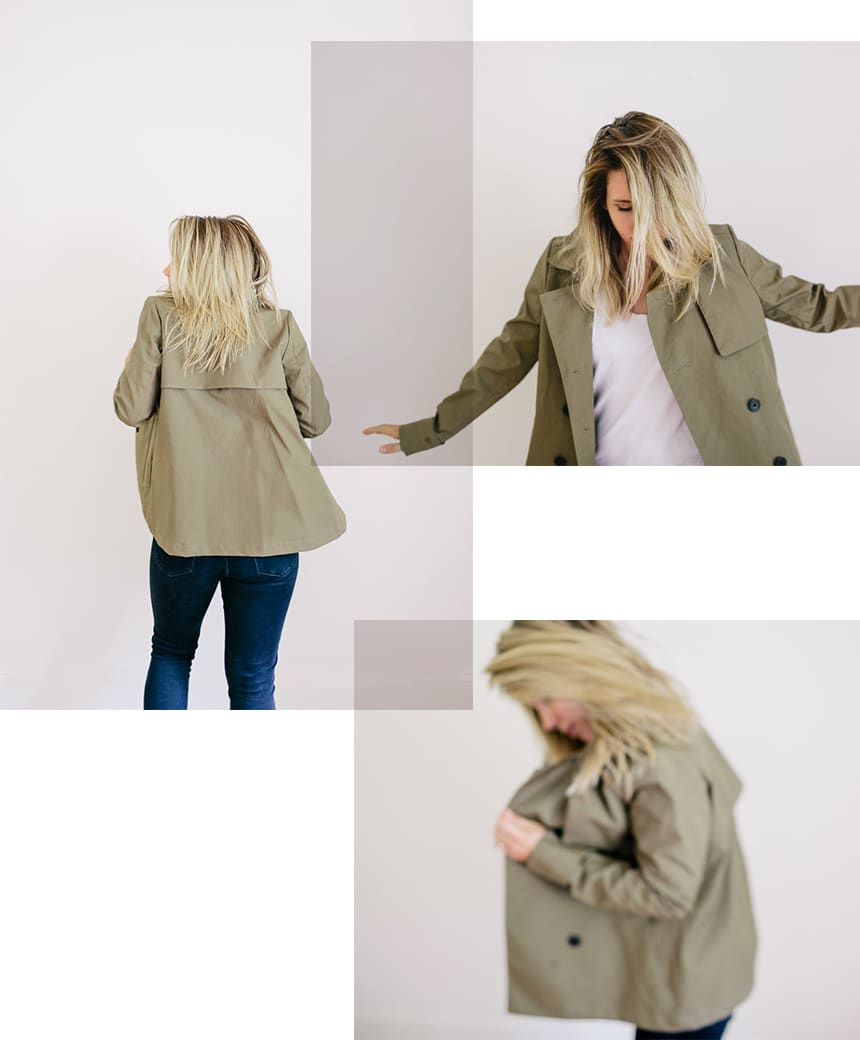 When they sent along the trench for me to take on our recent trip, I knew I needed to share my new found obsession with you. The jacket's fabric is so awesome and the double breasted design keeps out the spring chill on rainy days. It was the perfect companion on our New York and Detroit trips this last month. It fit perfectly inside my tote when we had all-day meetings, and it kept me warm during outdoor patio cocktails with friends and clients.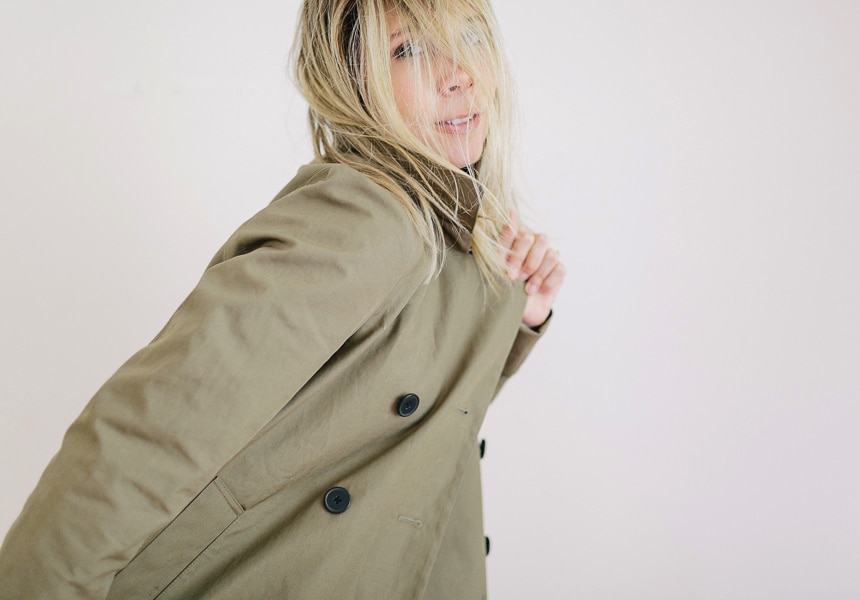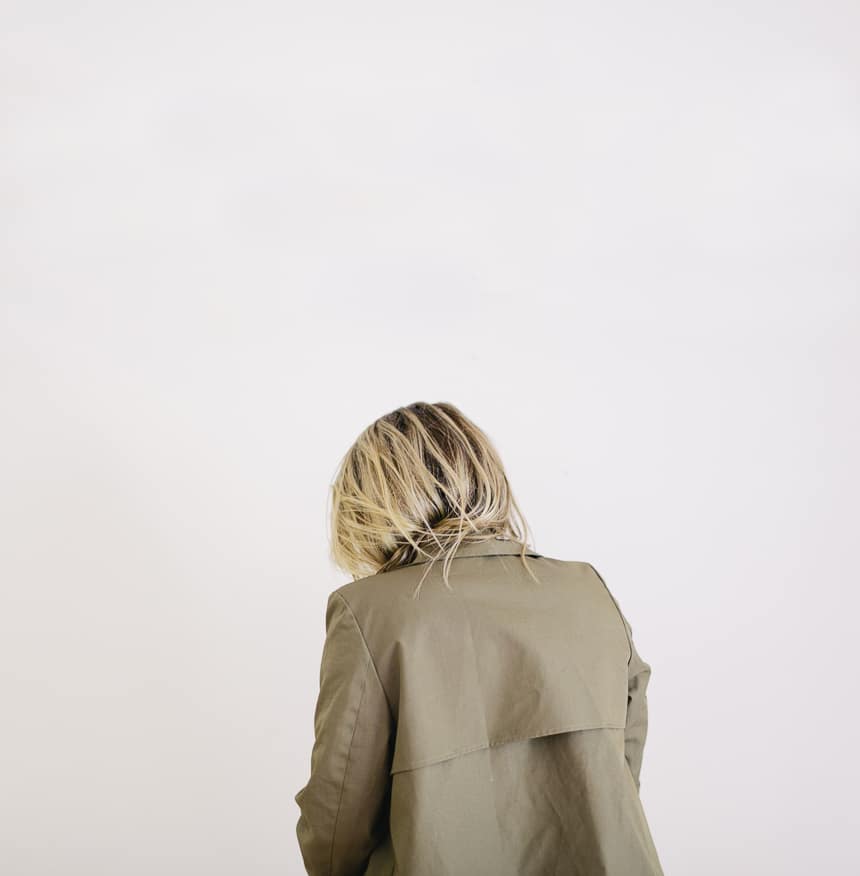 Not only that, I have very olive skin, so I am always fighting with the color of khaki. Because this trench has a green tone, it works great with my everyday wardrobe and compliments my skin and hair.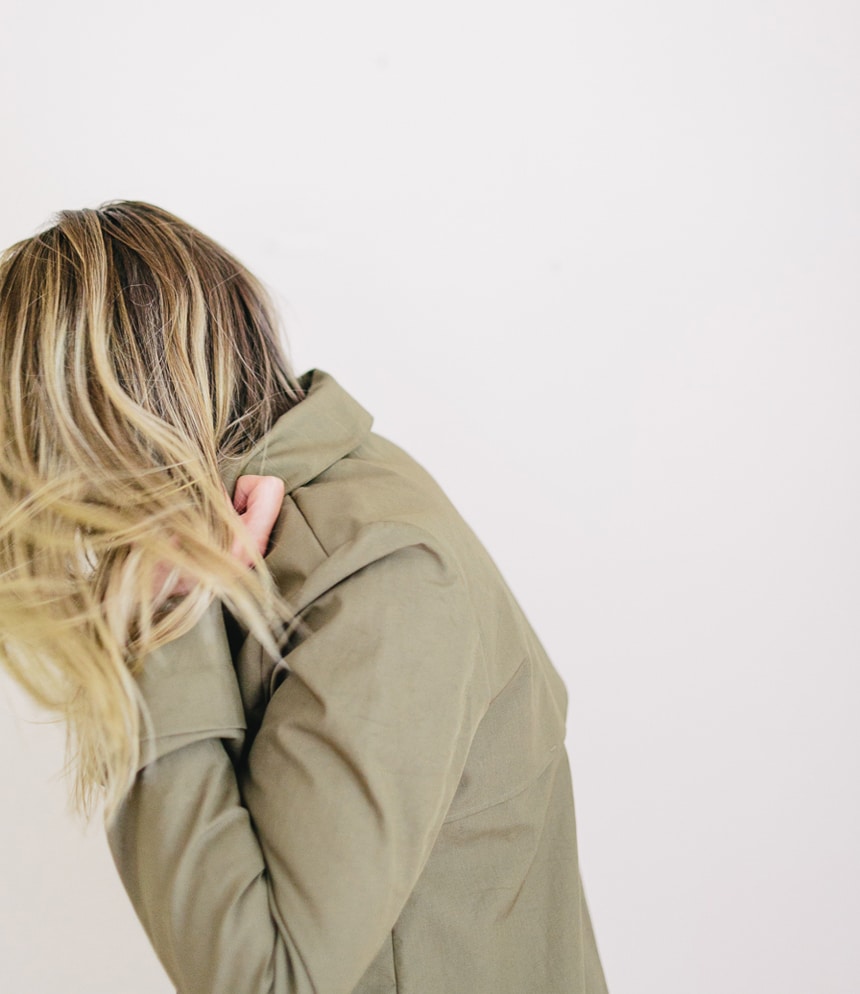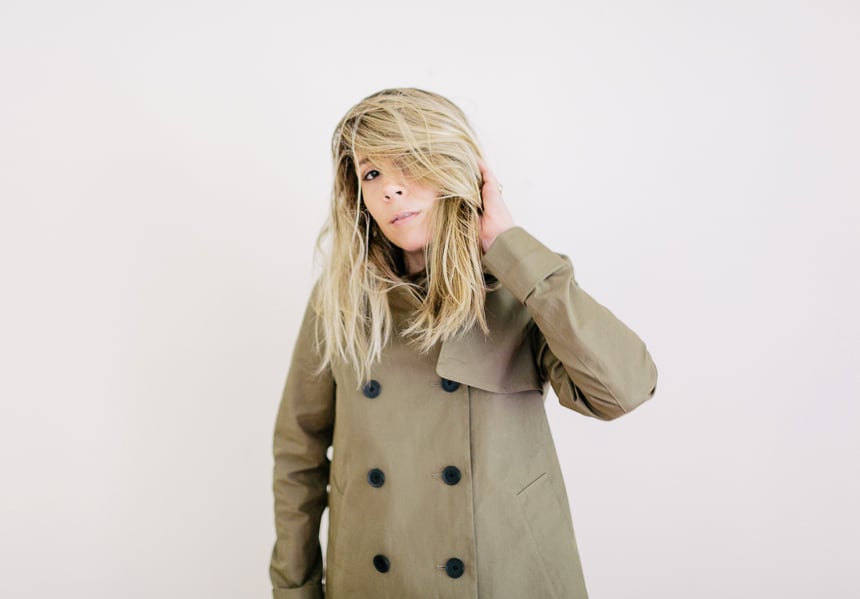 As someone who travels a lot, choosing pieces that hold up, wear well, don't break the bank (in case they get left on a plane or lost), and are easy to wear with everything is crucial. In order to keep things simple and easy, you have to keep practicality in mind when choosing pieces for your travel wardrobe. When traveling during transitional seasons, having a great, super lightweight jacket that still repells possible weather is really important.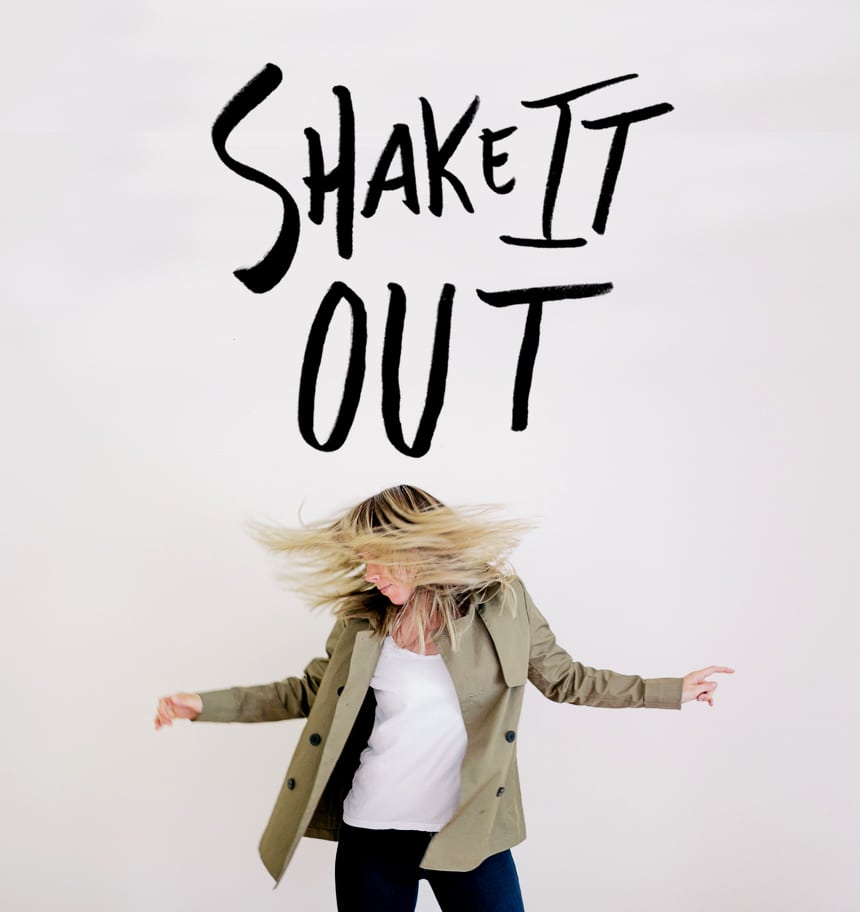 Is there a jacket you love for Spring? What are you looking for when picking up a new jacket for different seasons? I am always curious the jackets that others choose for each season. I always want to be trendy, but I end up always going for the classic cuts, colors, and styles. I pair the classics with my other favorite pieces and throw in one on-trend piece for the season. I just love the basics, what can I say?
To get on the wait list for the Swing Trench head on over to Everlane and they will make sure you are on the list!