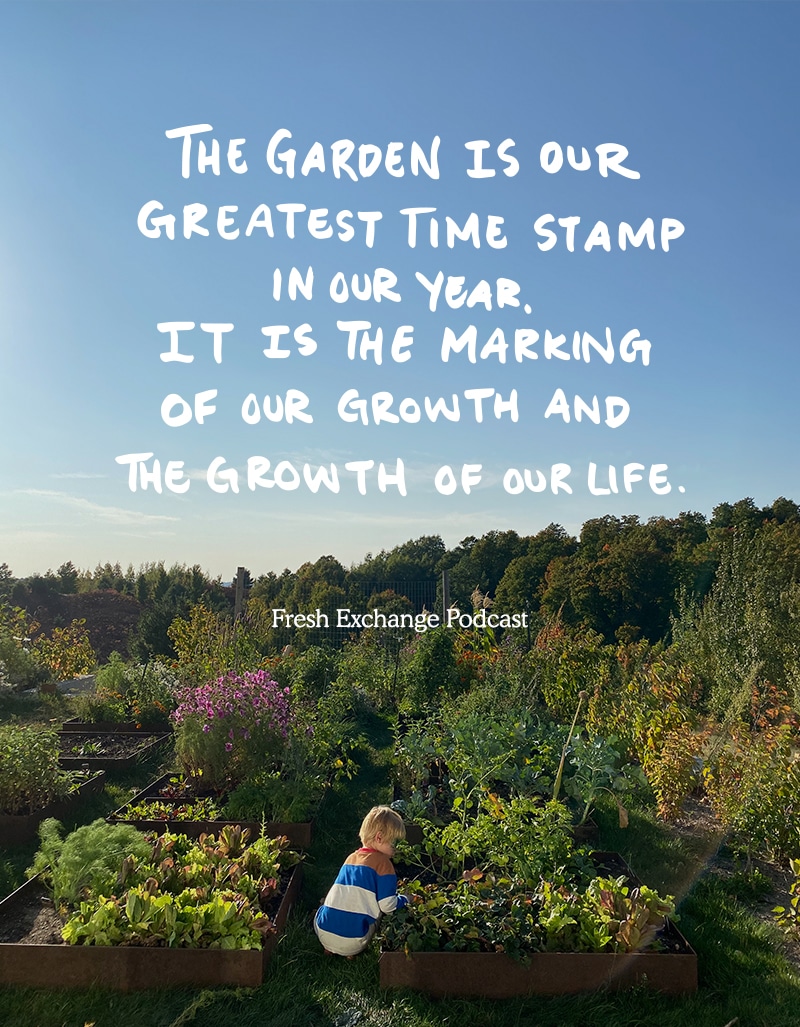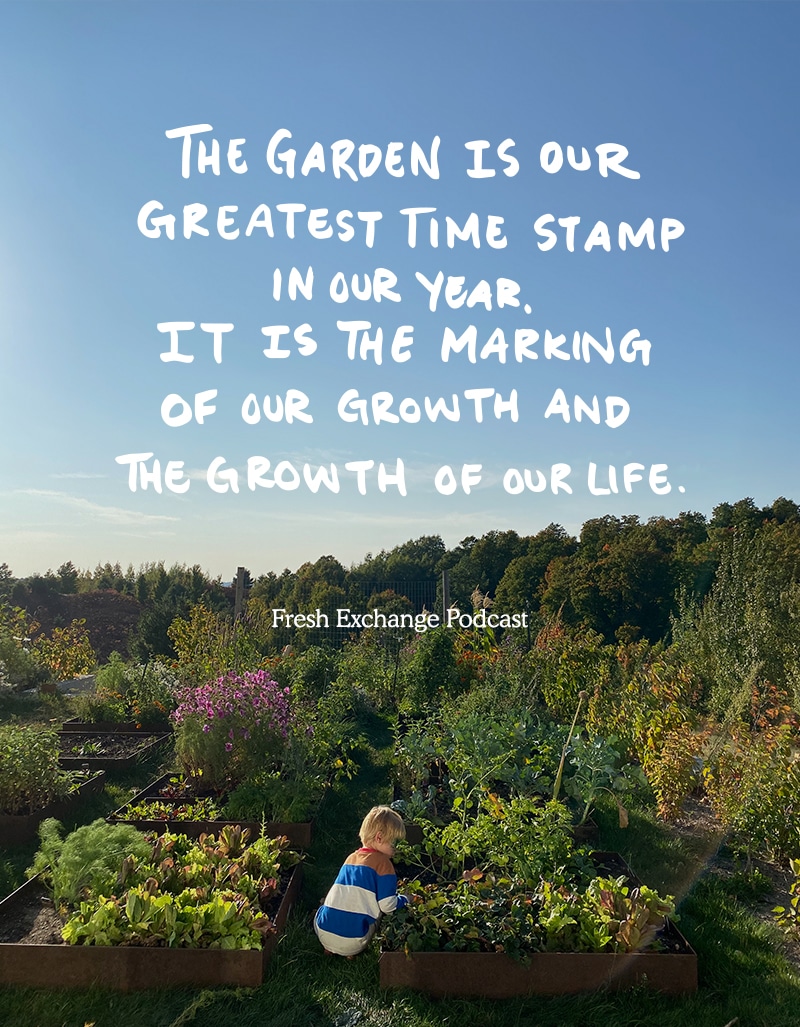 I recapped the entire 2020 garden and discussed seed shortages as well as how I am planning for 2021 on our podcast this week. You can listen to the full episode on Apple or through the play box below. If you want to hear about my suggestions for handling shortages and more please head to the podcast. This post will only include a 2020 Garden Recap and my thoughts for 2021's garden and what we are focusing on. For more in-depth perspectives and ideas, the podcast will be your best access to that next level. There is TONS of info about companion planting and how to design a garden using your natural intuition.
I have done a high-level recap of the info I shared within the podcast below for your reference and for those who do not listen to podcasts.
The 2020 Garden was one where we can sum it up in one quick statement. This was a year of biting off too much, learning through trying it all at one time, and marking my days in the garden by the growth of my wonderful children and growth as a woman. The pandemic raged, civil unrest, racial injustice was evident, we processed so much emotion while digging beds, planting seeds, chasing children, watering the garden, harvest veggies, and creating a whole new garden bed OHHHH and a chicken coop aka palace like we didn't have enough to pour our energy into.


Before we get going. I will set the stage of what we did in 2020 in terms of our garden.
We live on 10 acres a few miles from Lake Michigan on a hill in Leelanau County, Michigan. The weather is temperate but we receive nearly 12 hours of full sun throughout the day in the middle of Summer. So our garden is identified as a 6b growing area because of the lake weather, elevation to the lake, and sitting in the heart of a peninsula on another peninsula. Phew! It is a tricky and fun place to grow.
We utilize about an acre and a half or so for our growing space and homesteading. The rest is wild land full of blackberries, sumac, autumn olive, mulberries, and more. The land around us has it's whole other offerings that we don't control or do much other than tend to broken branches and so on to keep things naturally thriving with little to no intervention. So when I am talking about our garden I am talking about the one acre we have around our home.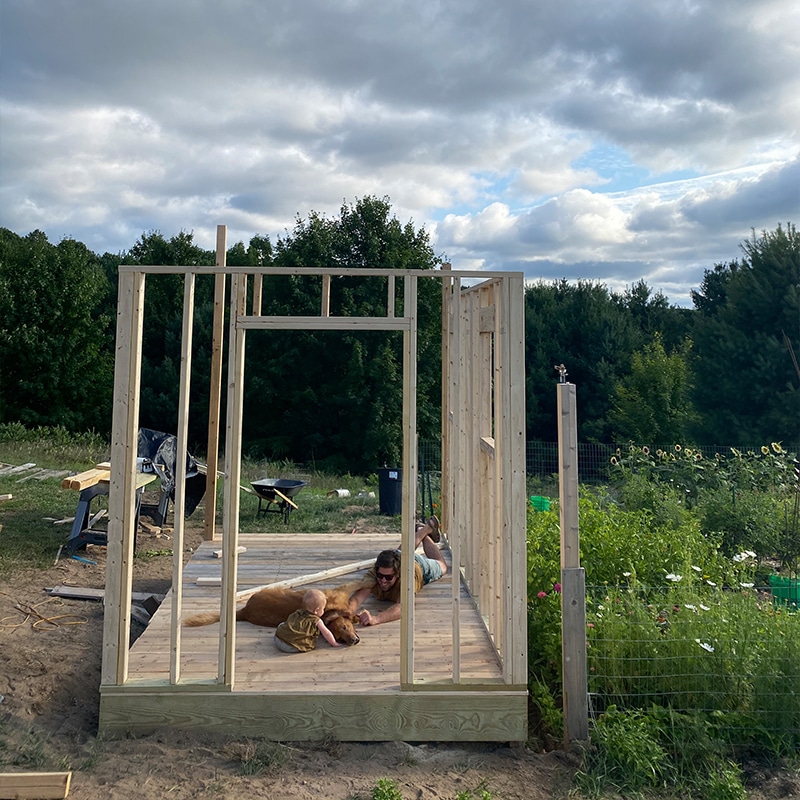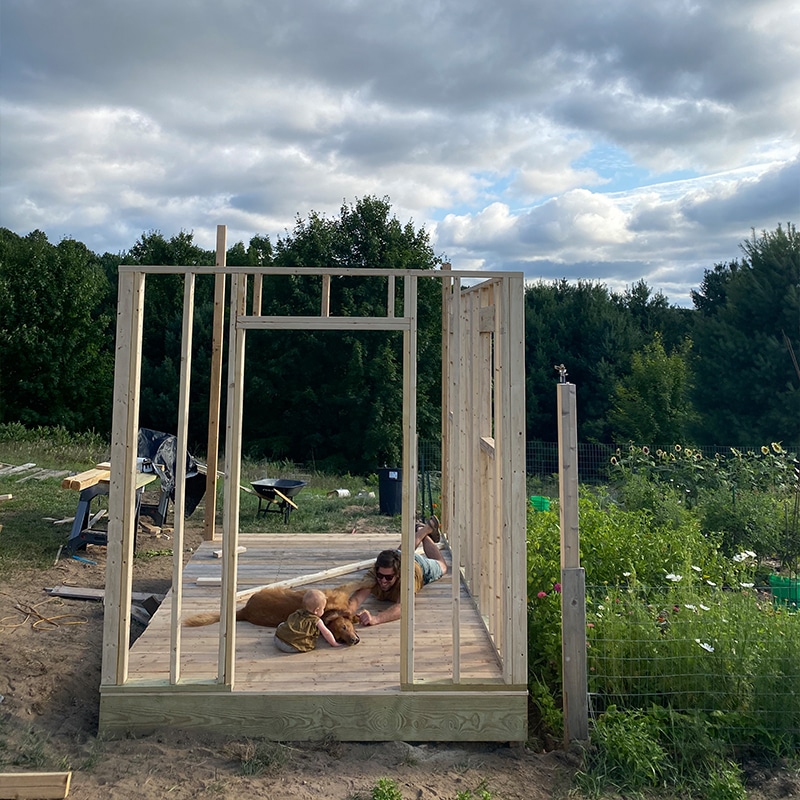 How to Keep Track of Your Garden with a Garden Journal
Every year I keep a garden journal that allows me track all the things we did and are doing in the garden. I also keep my seed chart active from the first sowing of seeds indoors to the last ones we put in in the fall. You can get a seed chart in this post. Together these things catalog my garden so if you are interested in how I keep track of all this that is how. I also explain in the podcast more of what I keep in my journal as well.
Such as, when we recap a garden it should also bring about time markers in our own life as well. This 2020 garden will forever be marked by the navigation of the pandemic. The isolation and the internal work of understanding white supremacy in my life and unearthing it while I weeded in the depths of summer. It will be marked by navigating a 6 month old baby eating her first foods and slowly slipping away from breastfeeding. The garden will time mark the shift to some of the darkest days of the pandemic, while ensuring the safety of my family with products such as an n95 mask, and the depths of my anxiety and sadness about home schooling and my career and where it all was heading. I can time mark my children by the height of the sugar snaps in my photos and the fragrance of the basil with the the moment my daughter pulled her first things from the garden. It all is present in the growth of the garden as much as the planting and successes themselves.
2020 Garden Recap
So let's dive into the whole recap! There is a lot to cover so let's get this underway!
The big things we did in 2020:
Added Fruit trees to the land
Added Raspberries, Asparagus, and blueberries
We put in a 30'x50′ in ground garden
Worked with a fencing solutions company in order to place a fence around the new garden
Added 15 chickens (13 have survived)
Built a 8×12 Chicken Coop/Shed with a Fenced and covered run
Planted squash and pumpkin on the land for the first time
Tried a TON of natural companion planting combos particularly with tomatoes
Those were the main things we took on in 2020 and I will say I LEARNED a lot…So here is what I learned the most.
Top Things I learned from my 2020 Garden:
Different Micro climates exist even in an acre of land:
Our two gardens get a different amount of sun, wind, water….etc. The list is long. Because of that I learned I need to use our lower garden as where we focus our plants that need the most summer temp experiences. Then up above we grow things that need a little more shade. The difference in growth and ripening of tomatoes grown in the upper over the ones in the lower alone was dramatic. Not to mention our peppers as well.
I have squash bugs here bad:
I learned we had these guys and they are not kind to us. Though I still got a great crop from my butternut and I can use Bronner's to fight them. They are still going to be tricky for us with squash.
We struggled with our lettuce this year:
My best variety to not bolt ended up being the Rocky Top mix from Baker Creek.
We need to focus on irrigation from underneath to avoid downy mildew:
We watered exclusively from up above and we needed to do it from underneath to help with this issue. Big focus for 2021.
Companion planting WORKS!
We had only one tomato hornworm and it was on a tomato plant that had no companion plants around it. The ones with borage, basil, marigolds, and more never were damaged by anything this year. They were happy campers.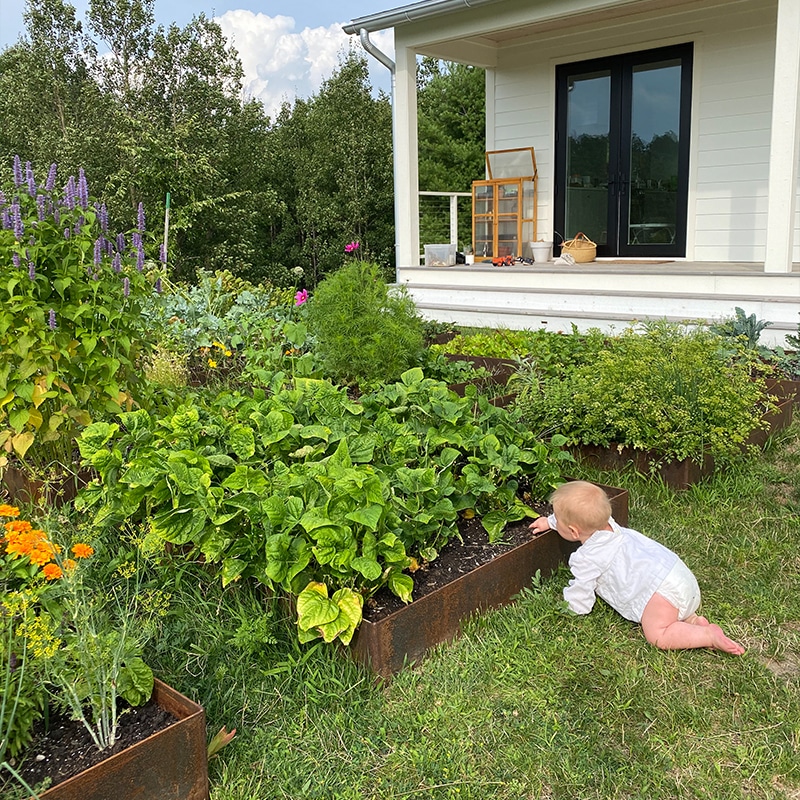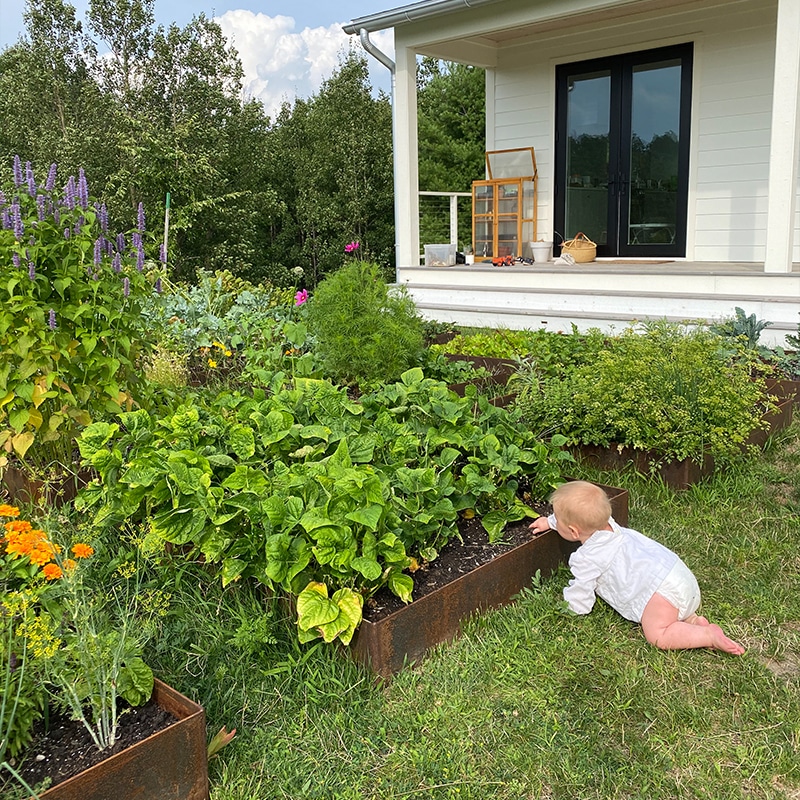 My biggest surprises:
Chicken coop:
It takes a LONG time to build a coop. Even if you do it smaller it will take a LONG time. BELIEVE me! We will do an episode about coops and chickens. but just know if you are thinking about this and are planning to do it from scratch…do it before your chicks arrive
My Zinnias and flowers:
They all THRIVED this year and it was sooooo much fun to play more with flowers in big ways like our staggered plan for sunflowers. It was very exciting to watch it unfold.
Water drainage on a hill:
We have to create more interest and variety in the landscape to divert wash out this year!
How well good compost works:
Our soil was terrible in our lower field. We added 4 inches of dense compost to the field and it great tomatoes!!! Believe me that's a big deal.
Our fruit trees took:
We lost a couple but 8 out of 10 survived, and I call that success considering we have never grown fruit trees! We're to hire a tree trimming service to keep these growing healthily, as well as to learn what we should be doing to keep them so. We also had a raspberry harvest which means most of our raspberries took as well. We need to consult a tree service to get rid of other trees that are blocking our garden's sun though!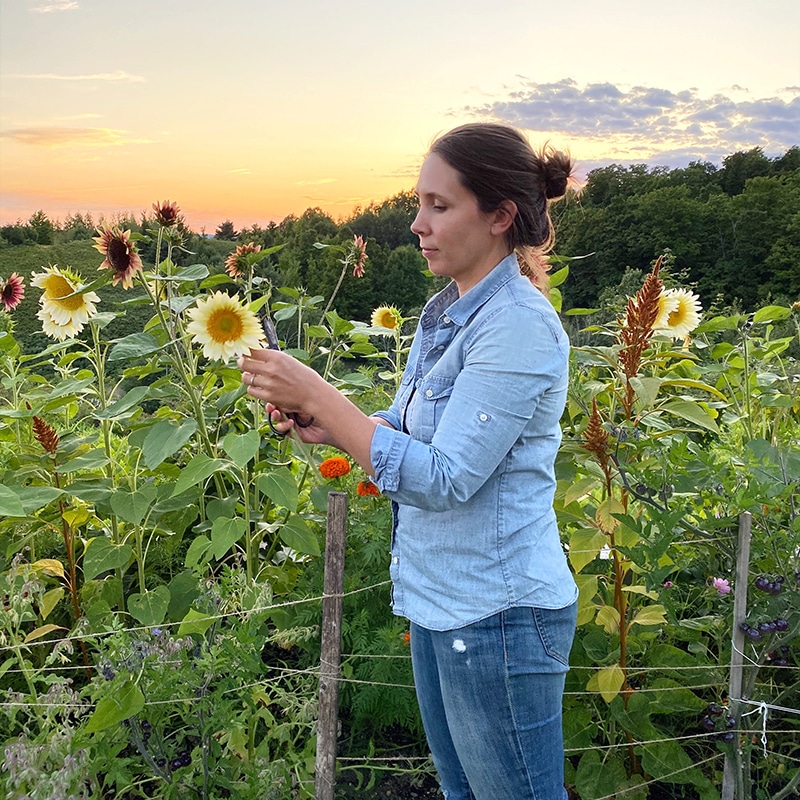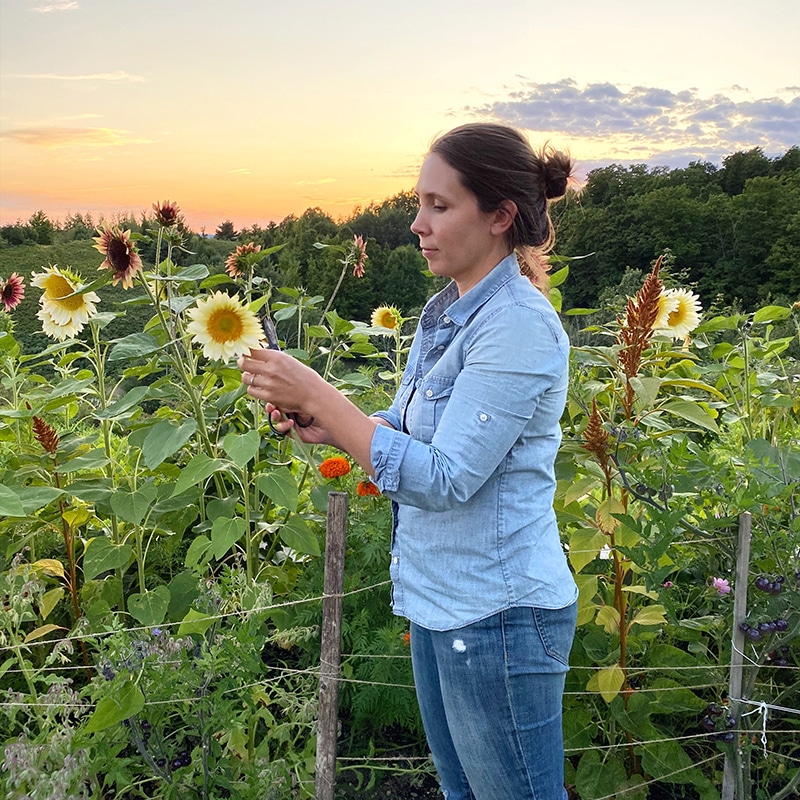 My biggest failures:
The Squash:
I say this is a failure but it really is a success in the sense I learned a lot about squash on our land. We have work to do but I am excited to keep working on how to grow them well without bug issues in the future.
Watering:
It did fine but we have a new plan for 2021!
Early Tomato Seeding Test:
It worked for cherries but my Blue Beauties all died off before I could get them in the ground BIG FAIL. I will go back to seeding larger varieties in March instead of February.
Now on to plans for 2021!!
Our chicken coop needs some painting and caulking and such, which we will do over a few spring weekends in April or May. Then we will start running irrigation drip hoses in the main lower garden and the open beds in our upper garden. We will do overhead for our steel beds though. Our grapes and trees and thyme between our stairs don't need much right now. But setting up this irrigation system will be helpful with the downy mildew we had this last year on our squash and flowers particularly in the upper garden where we get less sun! We are excited to see how this changes things.
We will do another big spread of compost in the upper beds as well and rebuild the raised beds since they don't receive the same chicken activity our lower garden does.
Knowing I have microclimates is the thing that will play the biggest part though in our plans. I am going to start warming our soil with poly tunnels the moment a good thaw comes. They will sit there for a few weeks through some storms. Then mid to late April depending on temp of soil I will plant our spring garden under the tunnels in the lower garden. We then will be readjusting some of the paths in the garden there but not adjusting soil because of the mulch and chicken scratching and hay we laid in the fall. It should all prepare some really great soil for us without much amendment.
I will begin planting some other late spring early plants in mid May in the upper garden like kale, sugar snaps and so on. We then will do our big plantings from the last week of May to mid June. This will be our whole summer garden. I will only be doing HOT summer plants like tomatoes, cucumbers, beans, peppers, melons, etc, in the lower garden. These will slowly replace the tunnels and those will be removed. They won't need shade cloth. Since the almanac says we will have a dry summer here, we know just how much that will play into our garden and why irrigation this year needs to be our top priority.
As we get closer to spring I will share my spring garden plans and then before summer I will share my summer plans as well.
But Megan what about expanding? What about wild?
This year I am building up the fields in and between the gardens. There is a section where we planned to place the coop but we decided not to. So instead I am putting in a slew of flowers and herbs in there. Much of which is perennial and I am planning doing some self seeding grasses under our fruit trees as well as putting in some service berries and elderflower plants as well. Then I also love to get some raspberry canes in the garden as they are easily my favourite fruit. I plan to utilize everything I am learning about native and natural landscapes to bring our hill around us alive with life that has been removed from this land. We spread half way decomposed horse manure from a local horse farm on the land this fall when it was very mild so the soil should be ready to take on plantings quite well. Our hope is under the snow it is shaping up to be stronger and tougher. This will help with washouts as well.
It seems silly but my main focus is less on the veggies…that feels natural now. I am simply thinking about rotating to ease the nutrient suck on the soil aka tomatoes won't be planted where they were last year and I will be pouring into strong companion plantings with herbs, flowers, and alliums to fight pests of all kinds. My vision is more for the larger picture of our land that surrounds the veggies and herbs that feed our bellies.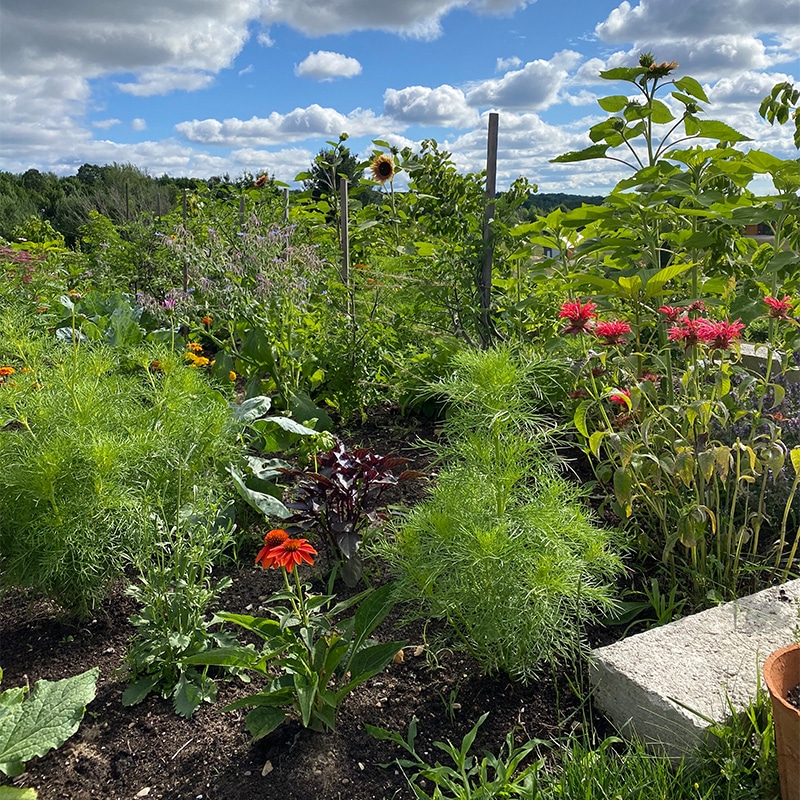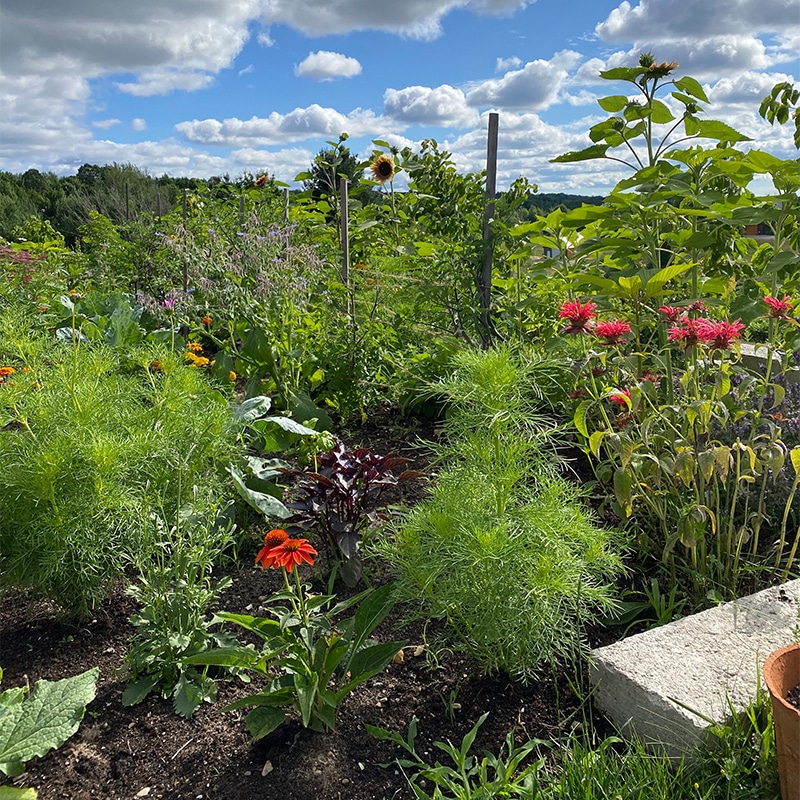 I believe my job this year on this hill is to set a foundation for a garden that feels like a beautiful haven that celebrates the native species and to cultivate a space that feels wild. I will worry less about them feeding us and more about how they feed the greater natural environment around us because when that is happening I believe the land gives back ten fold. We think often about controlling our natural environment to benefit us, but I am focusing more on thinking of how to benefit the natural world around me so she feels me treading on her and says…I am glad you are here. I want a symbiotic and thankful relationship between our land and us. My ultimate goal is to find we are both thankful for one another and my children to understand the value of feeding the land we walk on. Hayes in fact will have a box of his own this year and has been planning it right beside me. He naturally has taken on these ideas of polyculture and guilds without my guidance but just by meandering the paths I create through the species all working together. He has his marigolds and carrots with his tomato and a cabbage with his alliums. It is amazing that this idea of working with plants and understanding their connections in so deeply ingrained in our bodies and intuitions as humans from such a young age. Sure maybe he hears me talking about it all the time and reading books, but he also is close enough to his deep natural instincts that haven't been effected by anything. I learn from him often on how to be in tune and playful in the natural world.
Many of you ask me how I garden and I will tell you I garden like it is art. I have spent years getting to know the plants in my garden. I learn who they like and who they don't. We don't work to keep nature out but utilize nature herself to do what she does without much intervention. It isn't always perfect, but I always trust that if something went wrong there was purpose there I have to trust. I know this feels nebulous but I also believe that women particularly are naturally in tune with how to nurture nature, because we are so deeply intertwined in nature herself. Mother Earth is our greatest teacher as woman.
I hope this a new take for you. I hope it gives you permission to look at your garden in a new way. To try things, to explore, To PLAY, and to fail and then learn and along the way see just how you grew right along with that space. Take the expectation away my friend and just have some fun. It is like learning to play music or paint. You won't be good at first, but eventually the paint begins to flow. Eventually the marks feel less like work and more like surfing. The deeper we work to let go of expectation the more freedom that will come in our life.
If you love this idea I highly suggest digging in and reading Braiding Sweetgrass's by Robin Wall Kimmerer. I reference more in the podcast but I think you will enjoy her teachings on Native American wisdom on human connection to nature in particular.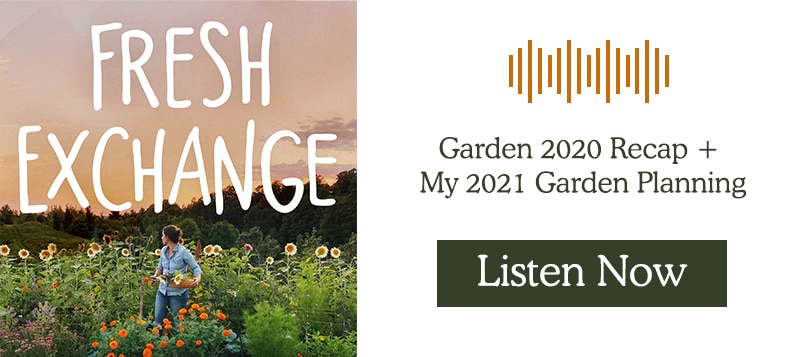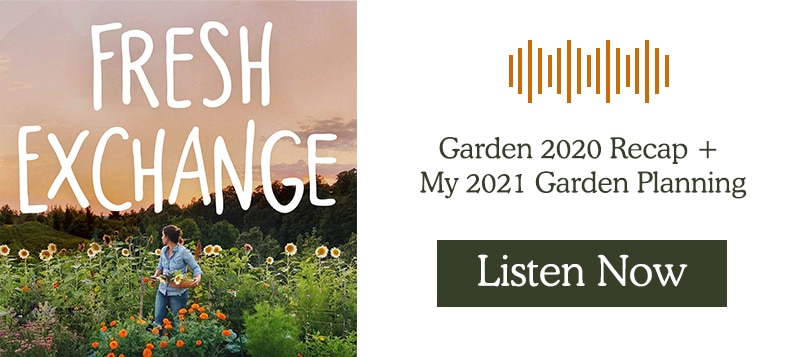 As always if you have questions, shoot me an email I love connecting with all of you and if you found this an interesting and exciting episode I hope you share with friends and family and subscribe or leave a review.
Next week we will be talking about surviving and thriving in the depths of winter! A conversation I LOVE having. We touched on it some last week but I want to dedicate an episode to it so you can come back to it when you need it.