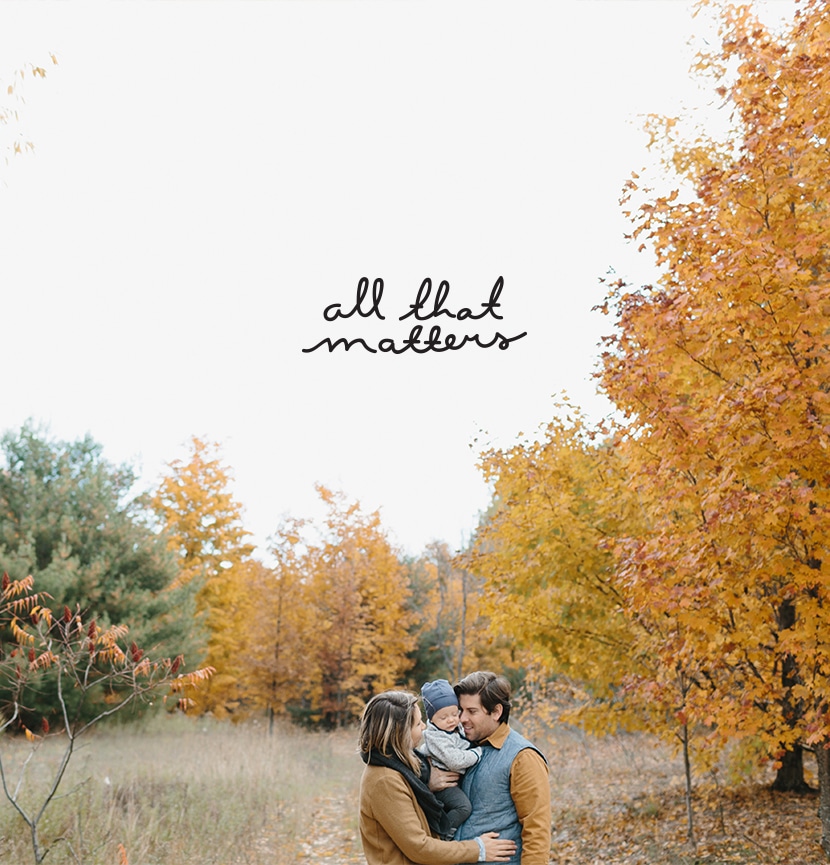 I want to linger here in this time of thankfulness. In a year that has been marked by so much change not just for us but for our country it has felt at times hard to stop long enough to look around what is right in front of us and how beautiful it all truly is. During our year many times I have called these moments the freezing of the hurricane. The storm is wild and turbulent and feels as if nothing is what I had hoped, but when I stop freeze time and look at things in frozen moments they are more beautiful and perfect than I could have ever dreamed and in those moments I feel incredibly blessed and grateful. In those moments I remember the turbulence around me is only a distraction from what matters most there in the eye of the storm.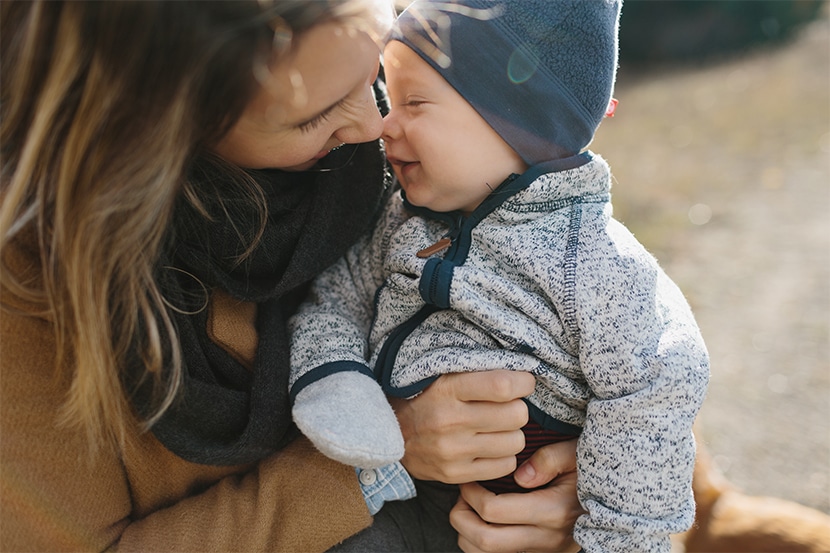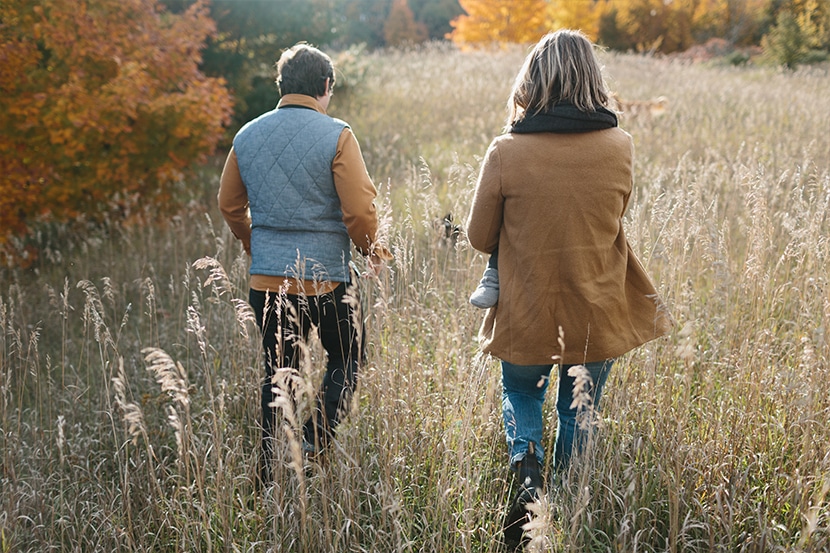 This fall, our good friend Mae Stier and I went out for lunch. While we were enjoying a patio lunch in October, she said "Megan you guys need fall photos on your land. You need to remember this time." It was one of those moments where time froze for just a second. In the whirlwind of moving and sleep training and running a business I was forgetting the importance of capturing just how precious and beautiful this time in our life is as a family. Hayes was entering toddlerhood and we were about to venture on this amazing journey of creating the life we had been working towards for years. She was absolutely right. This is the time.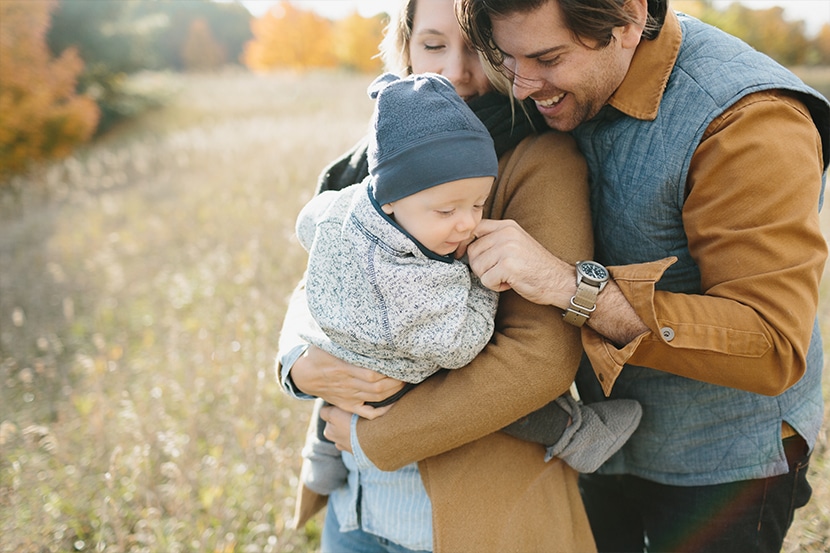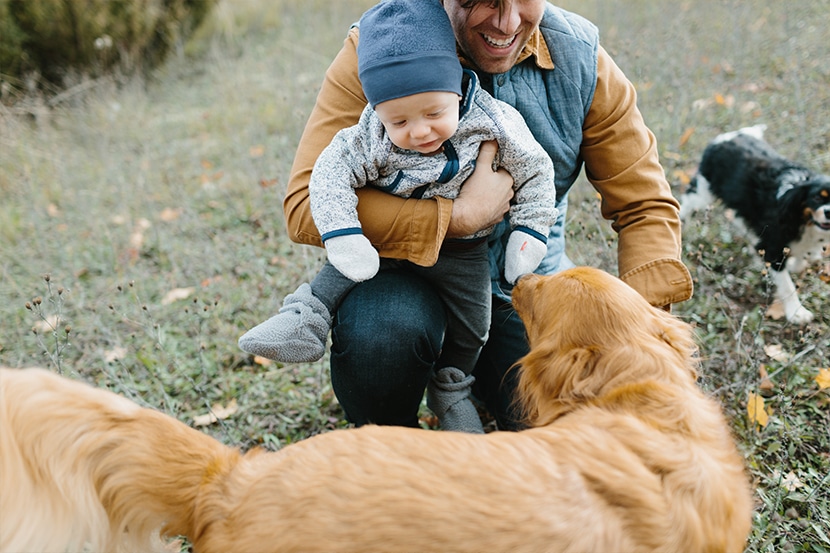 We headed out as a family, pups included to walk our land on a chilly morning at the peak of the season. The leaves were golden and we saw our land just as it would be a year from now when we hope to move in (though realistically it won't be till nearly Christmas). The apples hung from the trees and the Sumac blazed red against the yellow of the maple trees.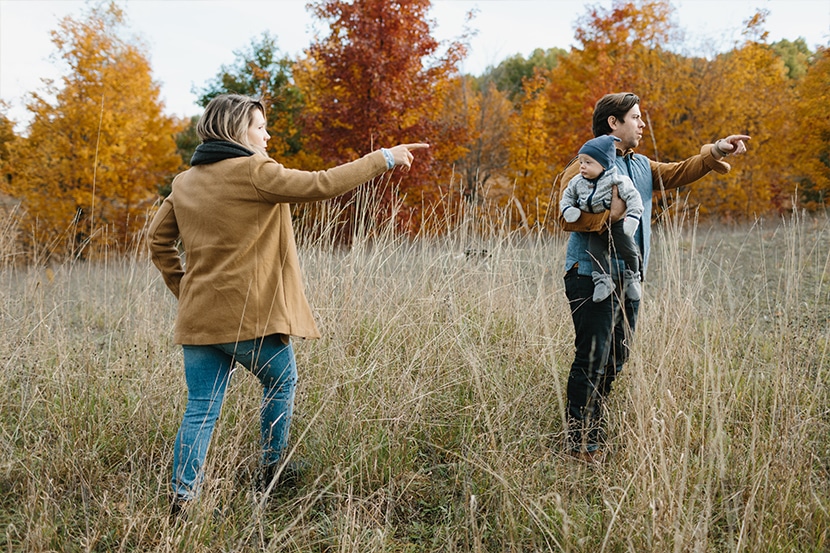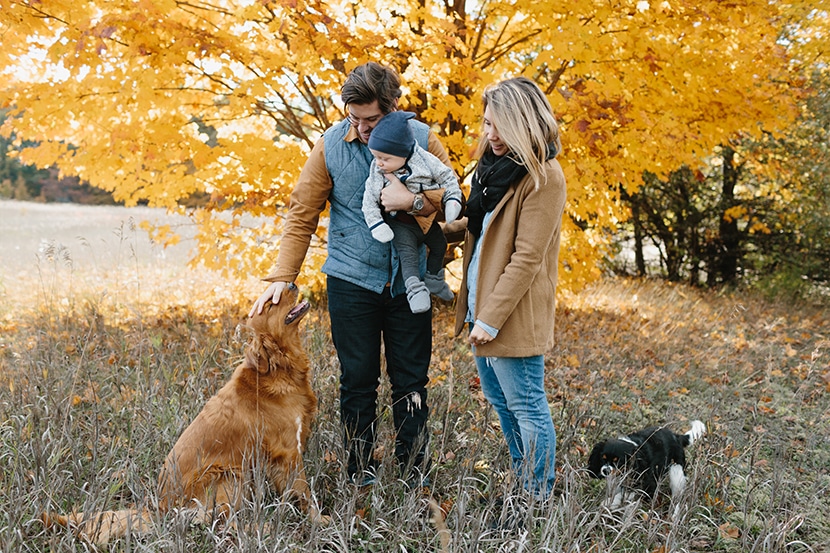 The hour we wandered the land with Mae as she captured our family in this place where we already feel so at home, I recognized this was all I needed. These people, those furry friends, the crisp air, this land. I had all I had dreamed of. The changing season were an added bonus and someday that home would be the icing on the top of the cake. I felt settled and complete.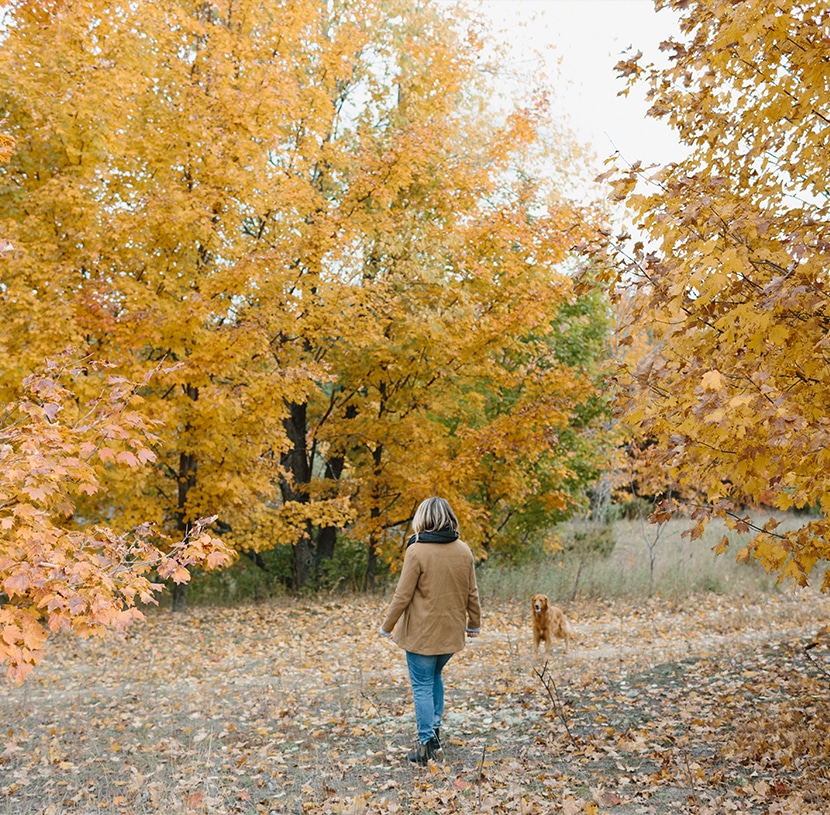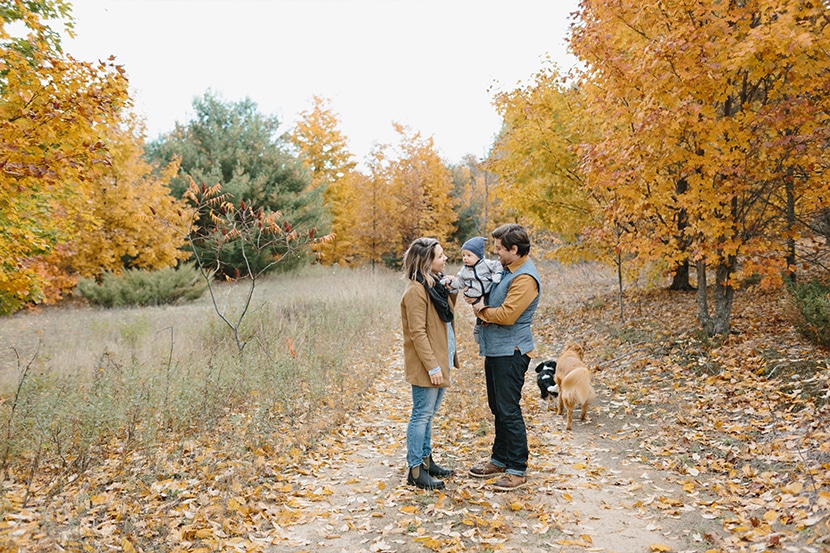 We closed our walk by walking to where our home would be built. It has taken a lot of time to choose the location on the land because it matters more than anything in this process. Nowadays I dream of watching the seasons change as our families grow and our garden shifts from spring sprouts to summer bounty to fall harvest year by year. I think about how all these years I have felt I had been working towards this whether I knew it or not. There is so much struggle in the journey to finding our purpose and place, but there is as equal or more joy and this moment as we captured this moment in time I felt the overwhelming joy.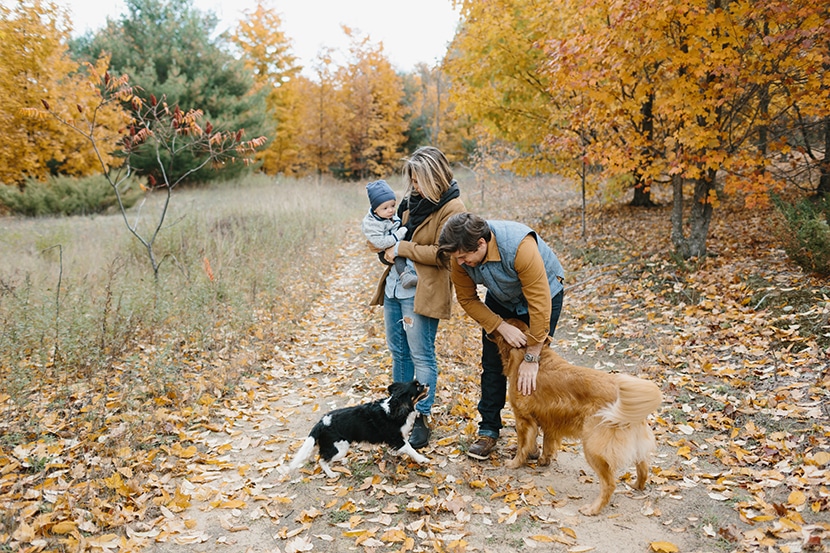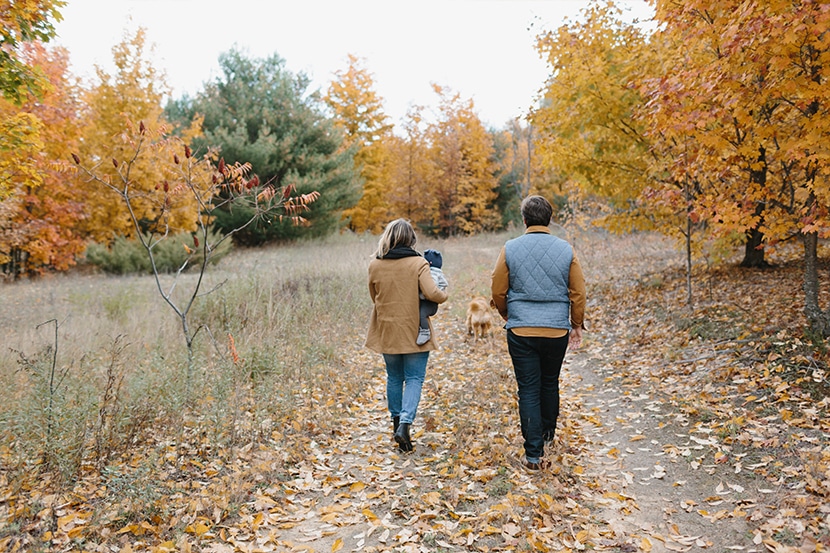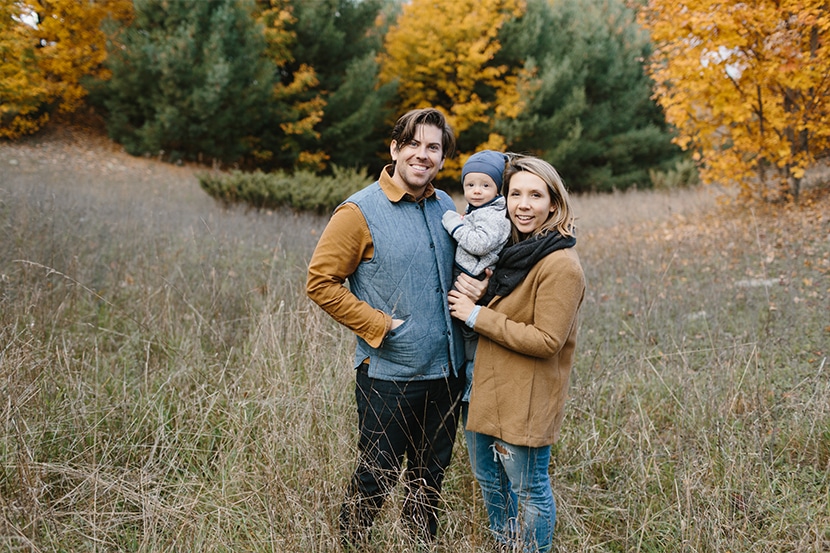 This time next year, this photo above will mark an important moment. Our home will be here. This will our living room where our family will eat, laugh, cry, grow, learn, and become. There isn't much else I could think of wanting than just this and all I want is to linger in my gratitude for all that we have because there isn't much more in this life I could want.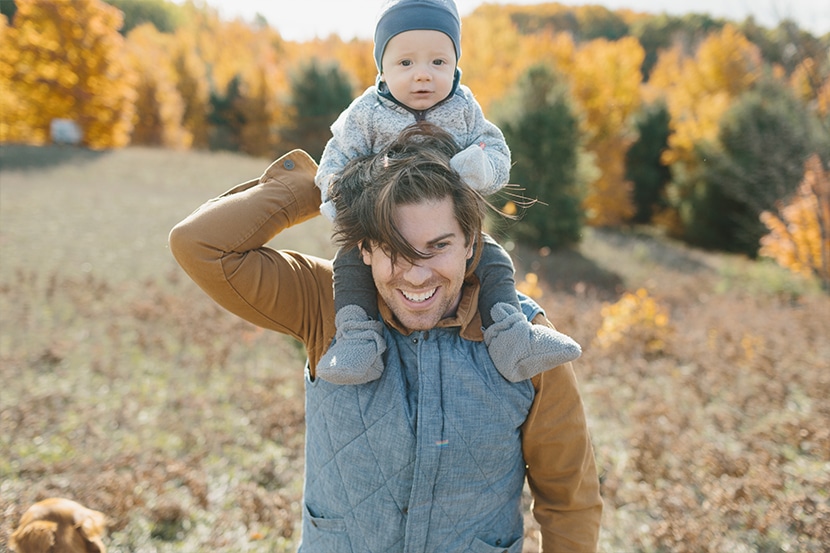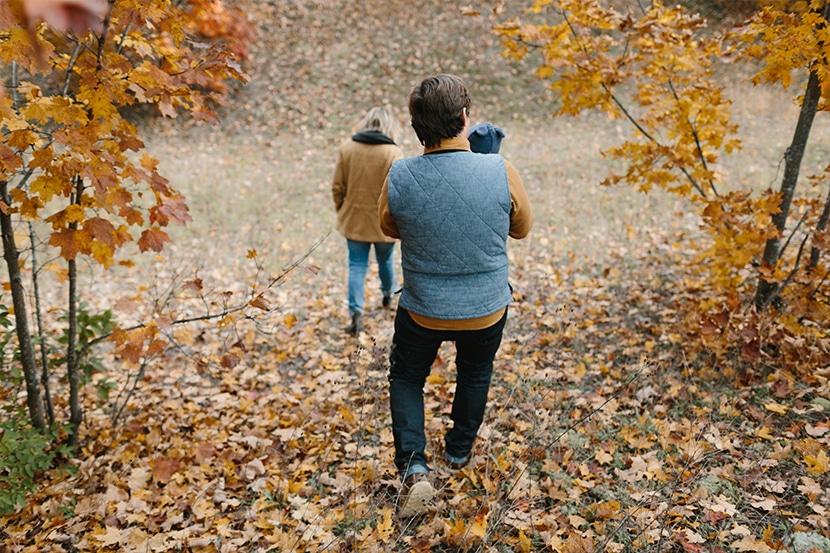 Even this week as I found myself heading into this busy season, I found myself losing my contentment for life. I felt I was failing or falling behind, call it FOMO or whatever you may, but when I saw these photos, those feelings rushed back of gratitude. I remembered how full my life is and how all comes in life right when it should. We must always be striving for our best, but sometimes our best isn't the two steps further ahead, but is found right where we are at and that is what I am working so hard to remember in this wild world. The endless scrolling and streaming stories can leave us disconnected from what truly matters and so today, I am choosing to remain reminded of this wonderful and beautiful time in my life and how blessed we truly are.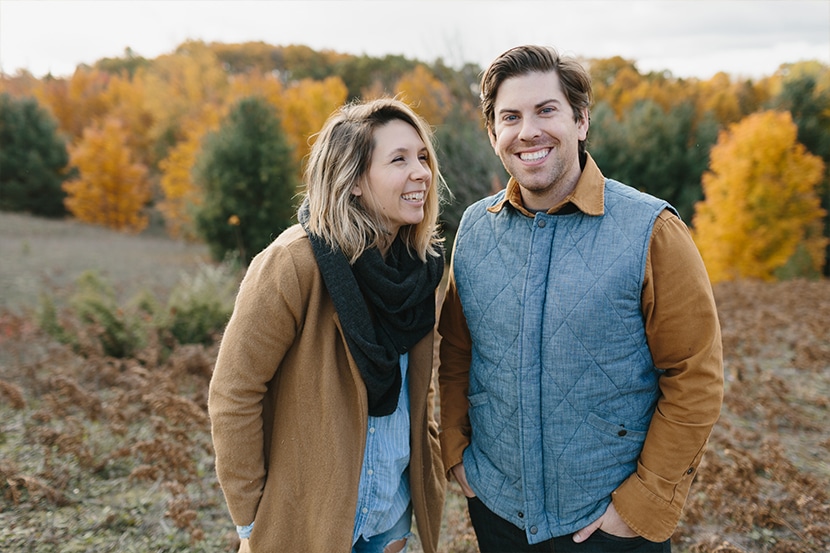 I hope you find time to enjoy the contentment of the present just as much as you are excited for what lies ahead. Happy long weekend of thanks and gratitude friends. We appreciate your part in our journey every day.
Images by Mae Stier