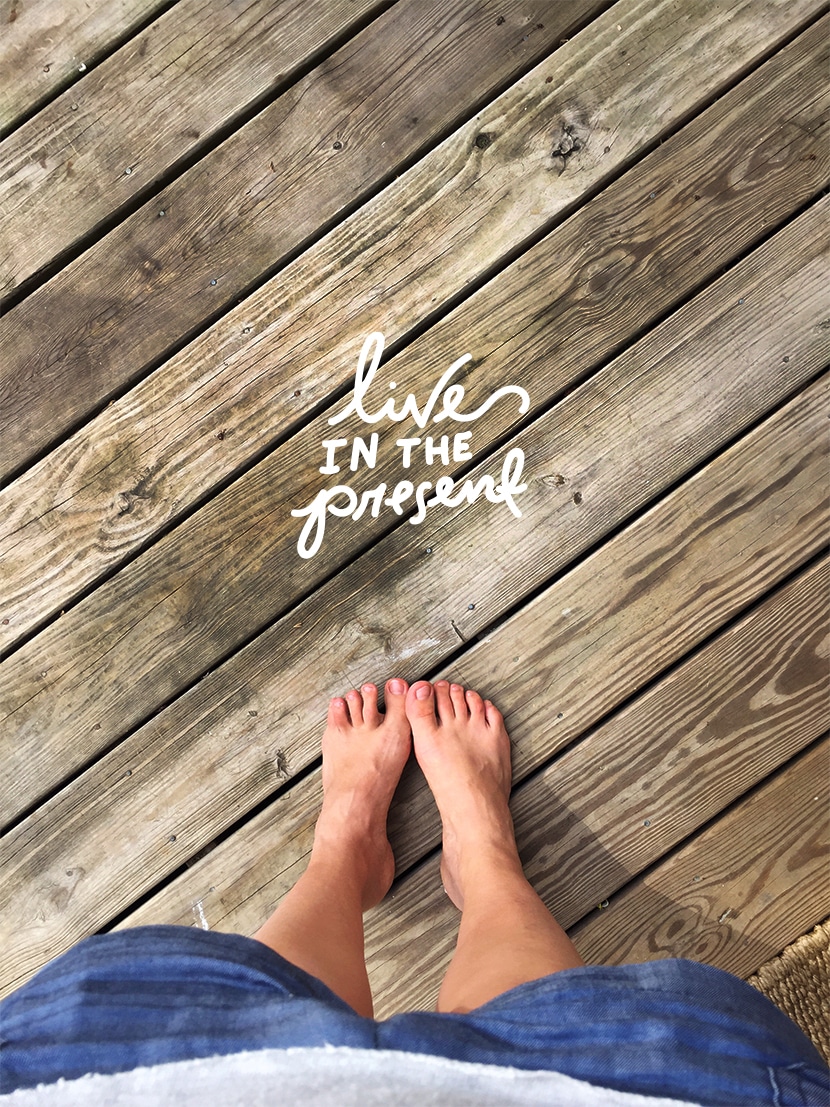 The other night I stood in the shower and Mike was brushing his teeth. I had just put Hayes down for the night and Mike had just finished up some work. As I stood there washing the day away of day old makeup, lots of drool (from Hayes), and remembering I may not have brushed my teeth that day, I started realizing this was the first moment I had taken a deep breath all day. I then said to Mike, "I feel like life since getting back to work has been a constant high-speed race. I spend his waking moments trying to get in what I can and then when he naps I rush to get in as much work as possible. When you take him I feel like I am rushing to take advantage of every second." It was a deep realization that I hadn't checked in with myself in quite awhile.
The next day, I left Hayes with Mike and went to my normal Chiropractic apppointment. I ended up being about 15 minutes early (don't ask how…ha) and I decided to take that 10 minutes to stop, not rush into that office and choose to sit on my phone while I waited. Instead, I pulled up the app Headspace on my phone and did a 10 minute meditation in the car. I was exhausted from the night before because I have been working on getting Hayes back into a good sleep routine after travel. Those 10 minutes I closed my eyes and allowed my mind to drift in and out of thoughts and focus on my breathing and the state of my body felt like the greatest gift.
The rest of that day I tried to continue to focus on remembering to be present and focus in on my own breathe. I felt this sense of calm even in the exhaustion and stress of life.
Being present has been an ever evolving thing in my life. Meditation has been one way we have been able to find a strong sense of understanding ourselves and to remain mindful. Now, having a child I realize that it is extremely important for me to be present, not just being there for him, but also taking these moments in for myself. What I have found is that it is far easier to continue to think beyond where we are and begin planning ahead of a moment, than it is to choose to look down right where we are in that very moment.
As Hayes is growing (and gosh is he ever) I find myself desiring being present even more right now. I want to be engaged with what is happening right before my eyes as he is learning and growing. The last thing I want is to barely remember these moments that feel so precious. It is easy to get caught up in my work and desire for him to take a nap so we can get somewhere between 45 minutes – 1.5 hours working in the same stride before one of us is back on duty. Gosh it is easy to want that, but wishing away these moments is wishing away the richest part of this time in our life. These days are constant reminders that what matters most isn't sitting in my inbox or on social media, but is the child rapidly growing in my arms and the husband working hard to help us achieve our dreams and loving me so well through this time in life.
I strongly believe that we can have our cake and eat it too, it doesn't mean it will be easy or come without hard work of balance, intention, and mindfulness but I strongly believe it is possible. I also believe that in order to get what you want out of life you have to know what you want and what you are willing to give up. This is a time in life where I am being forced to choose these decisions daily. Though harder in the early weeks, it has begun to be very clear to me what matters most and what I am willing to let go of, in order to be there with the ones that matter most to me. At the end of the day I won't feel success for sending out another instagram post or reading another headline about the primary. Instead I will find the golden moments of the day are the littlest things from sitting on the couch dreaming with Mike while Hayes sits on our laps. It will be the coffee we drank that morning together. We are living and breathing it for all it is and that is all I hope to have these days.
At some point we will hire a nanny a few times a week and Hayes will be bigger and life will shift again. My idea of being present will evolve again, but right now this is what it looks like:
It means sitting with my computer next to Hayes as he bounces around in a seat I swore I never would buy because it is so ugly, but gosh it makes him happy.
It means organizing my work so I can get it done quicker than I ever thought I could.
It means making the most out of the time I get with Mike.
It means whispering in bed late at night about a funny instagram post together as we try not to wake up Hayes. It means taking long walks and talking about ideas while Hayes sleeps.
It means making silly sounds and raspberrys to make Hayes laugh.
It means spending 30-40 minutes cuddling with Hayes because he is teething even if I have a deadline.
It means realizing we may have to order takeout, but the house is clean.
It means dividing and conquering and supporting and letting go of control and being brave.
It means that when we look back on the spring of 2016 we will remember this time as a time full of baby giggles, decisions about website design, talks about social media, saying the word poop more times in a day than we ever imagined, lots of tears, and most of all days full of raw pure life.
Happy weekend friends. How are you learning to be present in life right now?