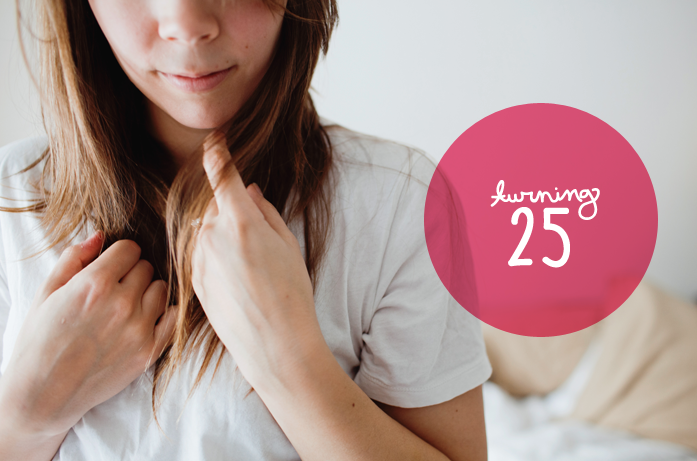 image via: Bryan and Mae
I am most likely currently flying through the air on my way to Salt Lake City to go to my first Blogging Conference. They always say that how you spend your new years is how you will spend the year…not sure if that is true but I really hope it is true about your birthday. I would love to think that this next year holds many trips around the county meeting awesome creatives and clinking champagne glasses. A girl can dream right?
As a kid, I always wondered who I would be, what I would be doing, and what I would look like when I was 25. I am not sure why but 25 seemed distinctive for whatever reason. I wondered if I would be married, successful, what my style would be like, and what I would fill my time doing. I think if the little version of me saw me now I feel she would be proud and excited to grow up and be 25 someday. That thought alone makes me feel I have reached success in my own way.
For whatever reason 25 still feels monumental even as I begin my 25th year of life, which means I began to set some goals and accomplishments that I want to happen in my 25th year in life. I feel in the last week I have become less of the Megan that was a still slightly college minded, no real plan in life to the Megan who realizes she is actually an adult, runs a business she loves, and may eventually some day want to be responsible for a little one or two. This does not mean 25 year old Megan is no fun but rather a Megan that has a few years of real world knowledge under her belt and is ready to take more of life at it's fullest. I have never been more excited about being a certain age it is honestly a little funny to me.
All that to say I decided this year would be the year I would make a list of 10 things that I am going to try my darndest to  accomplish this year. So here we go:
1. Make a point to see all of my best friends from my college years and maybe even surprise a few.
2. Go to Europe on some level. Even if just one city.
3. Camp in a Yurt. Particularly in the Upper Penninsula of Michigan with friends.
4. Learn to finish side projects (like knitting, crafts, and notes to friends)
5. Get a free flight from sky mile points
6. Successfully launch a print line
7. Buy a piece of land for a home.
8. Honestly find a way to give from my heart to someone as often as possible. (aka more random acts of kindness)
9. Learn to love who I am more than when I was 24
10. Get a Yoga membership and be brave enough to go to classes alone.
I cannot wait to see where my 25th year is headed and I feel it is going to be good with a lot of growing but the fact that it all begins at Alt Summit with my blogger girl friends Katie and Amy I cannot imagine it getting any greater but I am secretly hoping it does 😉
Check back in this week while I try to keep blogging while at Alt. I hope to post Instagram photos and give a little inside into what we are doing at Alt. Also show off our winter white outfits and all the party goodness that I hope at some point involves glitter and confetti. Every girl secretly wants to attend a party on their birthday week that involves glitter right? Glad I am not alone 😉