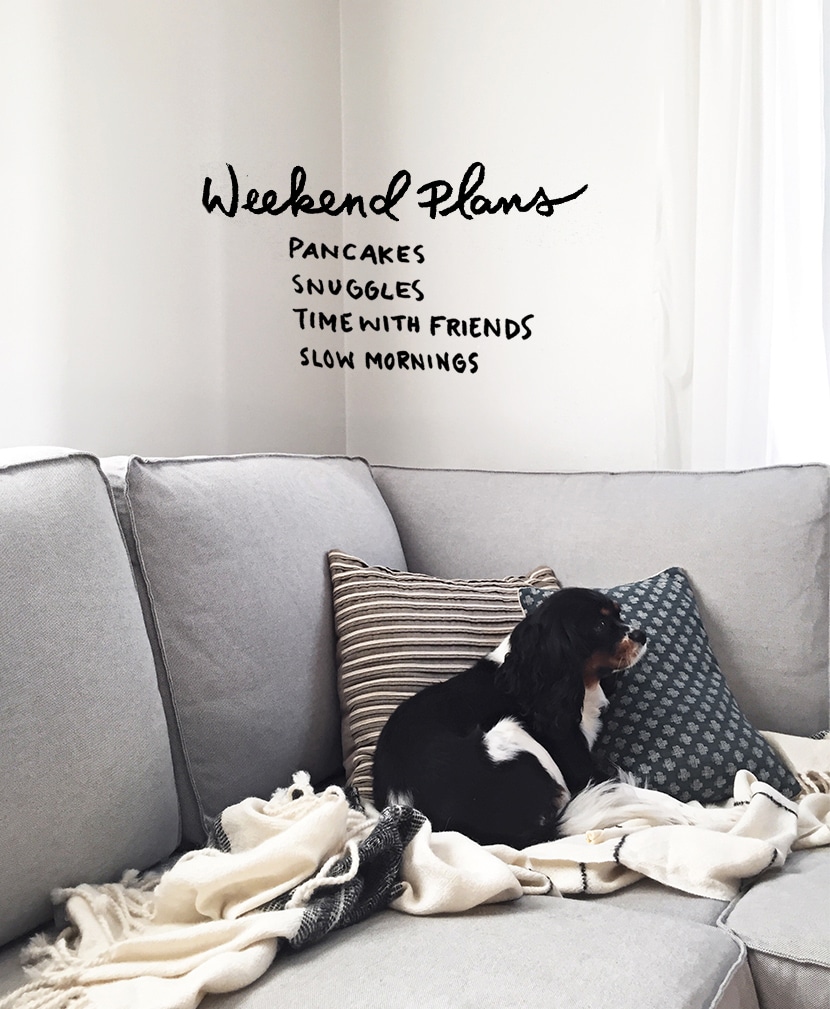 This week has been all about recovery. We spent the week working from the house and getting over our colds we got while traveling. It has been a calm, relaxed, and wonderful way to ease back into work life after traveling. We had the typical jet lag,  which when coming back from Europe means you go to bed at 8 or 9 pm and wake up at 5 or 6 am. Which isn't too bad. So we embraced the early bedtimes and mornings and acted like adults this week. Typically we don't begin working before 9am so we were quite proud of ourselves this week. What resulted from our jet lag early wake-ups was quite a bit of work being done while cozied up in pajamas on the couch, until about 10 AM each day. It was quite enjoyable but probably won't last.
The next couple of weeks will be full of studio shoots and house projects. We have some really fun projects coming up and we can't wait to post what we will be creating. We also have the continued updates and changes to the business and blog, not to mention some big changes coming up in the new year. It kind of feels like everything is a priority these days, but I guess that is to be expected when a due date is set. Next week we will be back in the studio nearly every day working on shoots late into the night, so easing back into the work schedule this week has been exactly what we needed.
This weekend we plan to enjoy some time catching up with our friends and beginning to check off some of the not-so-sexy house updates. I am, however, very very excited to make pumpkin pancakes and enjoy some snuggles on the couch with the pups. The nesting thing is beginning to set in and we aren't fighting it, so some weekend shopping might happen as well. Now that we are home, we are getting serious about finishing all of the rough edges in prep for our little guy to come this winter. Speaking of the little guy, I have found myself cleaning things in ways I never used to. It's getting a little bit crazy. I have always been someone who likes a clean and organized space, but it is in overdrive these days and anticipate it only to get worse.
To kick you into the weekend I wanted to share just a few things we read, saw, and enjoyed this week from around the internet:
What caught your eye this week? I would love to hear!
Complete side question, if any of you are Raleigh, where does one find a proper pumpkin donut in these parts, that isn't from Krispy Kreme?