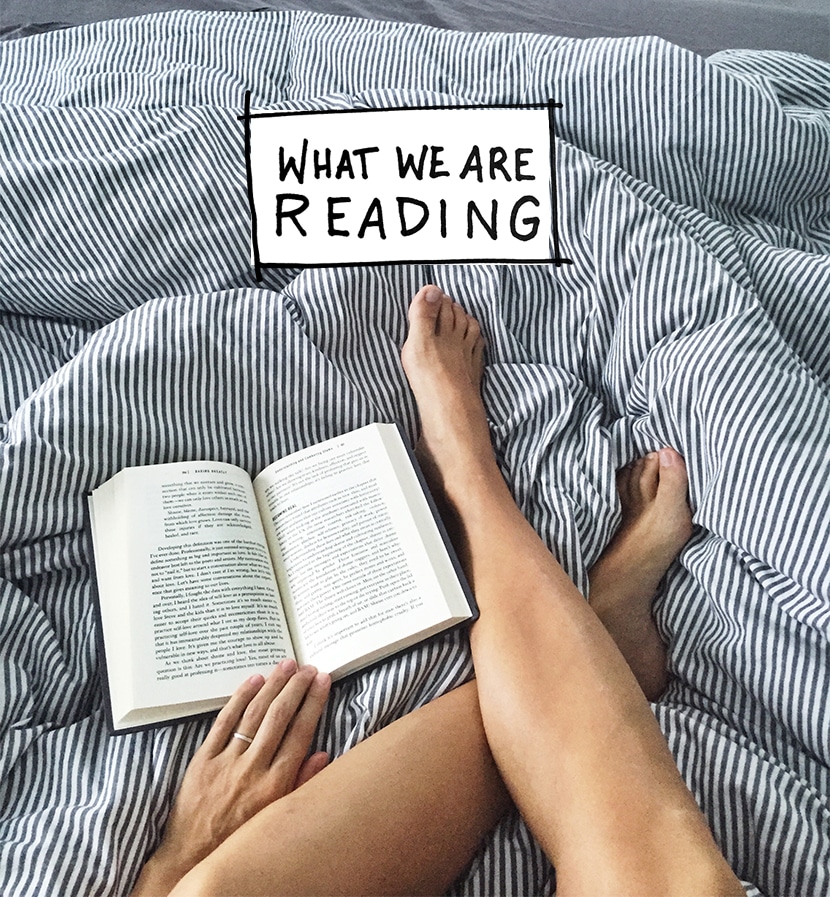 Let me begin by saying I have been hesitant to talk about baby stuff. I am a girl who never really was a baby person. I knew I always wanted to be a mom, but having a baby, being pregnant, and the whole nine yards sounded scary. Nearly 20 weeks in, I can say I have enjoyed being pregnant and even the rough times were worth it now feeling our little one kick in the morning and throughout the day. We are both soaking up lying in bed a little longer than usual and all those things people with kids tell you to enjoy now. Not only that, I have gotten all teary-eyed a few times in the ultrasound room about seeing a heartbeat, seeing toes, and even beginning to plan for the future. I somehow have found myself a complete sapp recently. What can I say? Life seems far more meaningful and beautiful already.
That said, in preparation for this new adventure we have been reading, as most new parents do, all about our new reality. What I have learned is that some of the best books for being a parent and the future ahead, especially as an entrepreneur, don't lie in the family/parent section of the bookstore. In my opinion, this time before our little one arrives is a crucial time to set our life on a clear path. We see this as a time to build healthy routines, prioritize the things that matter most in our life, and to prioritize our relationship. On top of it all, I see this time about continuing to pursue things that are unrelated to motherhood and reminding myself be me even as my body changes everyday.
We could spend time reading many typical parenting/baby books, but I know that a good one or two should do the trick. The rest will be learned in motion just like anything in life. I am not a huge planner and having a baby landed right as it should for us; unplanned. We know our family, the internet, friends, our doula, and doctors will be fountains of information when we need to know something. Maybe that's naive, but I see this time now being more and more precious the closer we get to winter. I want to create the healthiest and strongest version of me. This way in the dark times of baby life I can know my strength as a woman in hopes it will help me come back to center more easily and be present for that little one. I always thought it was the working out I was going to want to focus on most during this time. Though it is, it is also the mental and personal workout that to me is mattering even more lately.
That said, I wanted to offer up some traditional and non-traditional options of books we have been reading. I realize everyone is different, and I would love to hear from any soon-to-be moms or already there moms about what your must-reads are before, during, and later.
The Mindful Mom-To-Be by Lori Bregman:
I am what I like to call a yuppie/hippie when it comes to lifestyle, food, and life perspectives. Yeah, I don't have shame about it. Every book I picked up left me feeling disconnected from especially in the diet arena. Then I saw musician, Tristan Prettyman share about reading this book during her pregnancy. I read the intro, and I was hooked. The book focuses not only on the fact you are preparing to birth a child but are bring yourself into motherhood. The tips, thoughts, perspectives, and journaling prompts she has are spot on for me. I love her relaxed and healthy approach to this time in life. It brings me calm reading each month's chapter and I just wish she could be my doula. Instead, I will just settle for the book version, but for real this has been my lifesaver for keeping a clear head during this time.
How to be Parisian :
Speaking of being a mom, this means you are still a woman who is beautiful, sexy, and most importantly YOU. I think it is easy to get swept up into momhood, and some women want to, but I know for me to be my best self I have to be myself. Thus, I am keeping this book on my bedside table to remind me of wonderful things about being a sexy and confident woman who keeps it simple and stylish at all points in life. Sure I may have a baby attached to my hip next year and a dab of spit up somewhere on me, but I hope to still have me in the process. I need to know for myself that this new reality isn't all defining, but simply part of womanhood.
Essentialism: The Disciplined Pursuit for Less by Greg McKeown:
Mike and I have decided that if we can teach one thing to our children it is how to be essentialists. In a world full of clutter and noise, we feel it is an important skill to know how to see through it all, pull out what is necessary, and find a clear path to do what you love. I don't know who this human will be, but just as any parents we want them to know the greatest joy. That said, learning this skill has been the piece that has helped us begin finding a way to feeling calm and knowing joy in our life. The slow process of decluttering life in everyway has made things simpler and more full of life, in particular, the life we want to experience. To teach this, we feel we must live it more than speak it. Thus, this book will be worn out and well loved over the next 10+ years in our home.
The Danish Way of Parenting:
When it comes to things we love we have found most of them align with the Danes. Though Mike and I have yet to go to Denmark, we know many wonderful people from there. Earlier in the year, we listened to a TED Radio Hour about Play and how this is something that is disappearing from childhood in the United States. A week later, I read this article on Mother Mag about play based parenting from the author of The Danish Way of Parenting. We had just found out we were pregnant, and I hopped right over to Amazon and ordered it. What I found was a refreshing and supportive approach to not only parenting as the Danish do, but also to bettering our lives as adults in the process.
I am sure I will add a few more to this list, but I wanted to share the ones that are becoming must-reads for us and that we continue to open up over and over again. I would love to hear any of your must-reads on your own list. Are there any you swear by?