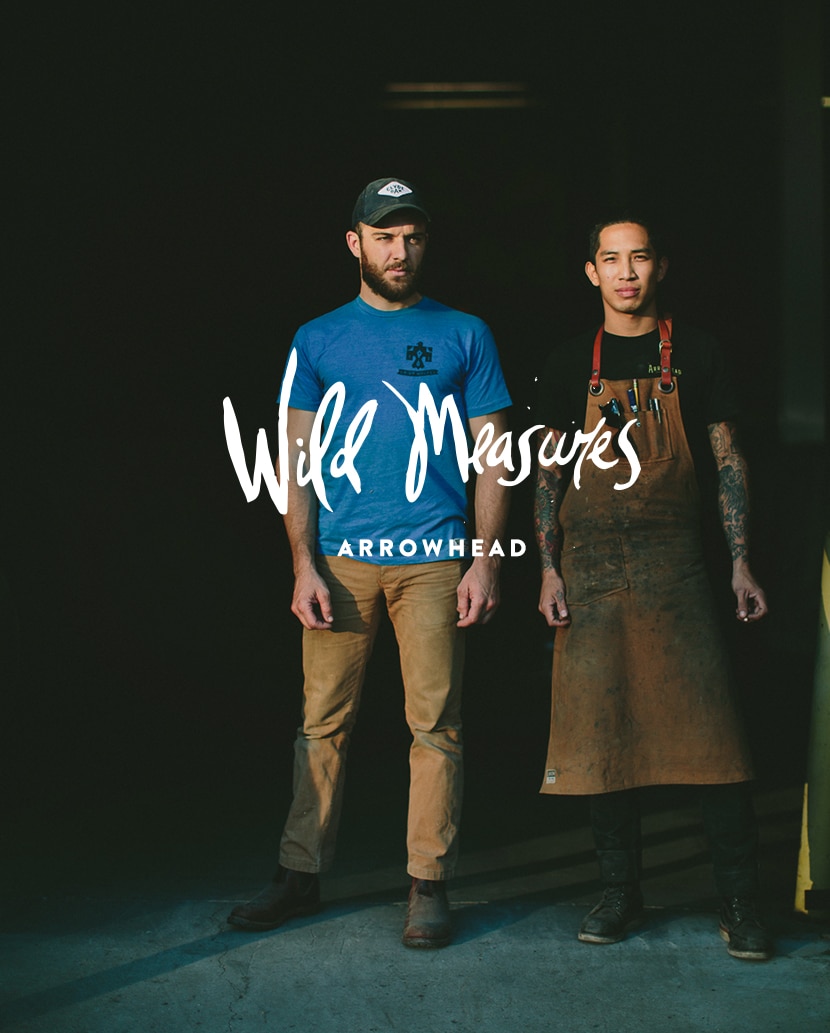 Nearly two years ago, we first heard of a unique company called Arrowhead. They were just beginning to create custom furniture, and we were lucky enough to have one of the first tables they built for our Raleigh Simple Evening. After that simple evening, we have enjoyed many more dinners, late night conversations about what it means to be carve your own path, run a business based on what you love. These guys are some of the toughest, hard working, and driven people we have met. Plus they value the things I really respect; great denim, damn good farm-to-table food, and a solid cocktail. Throughout the two years of knowing these craftsmen, we have had the honor of watching their story unfold. So, today we are really excited to have Matthew sharing their story, and more about how they stepped out and took a Wild Measure themselves to re-chart their path in the direction they wanted. Read more from Matthew below: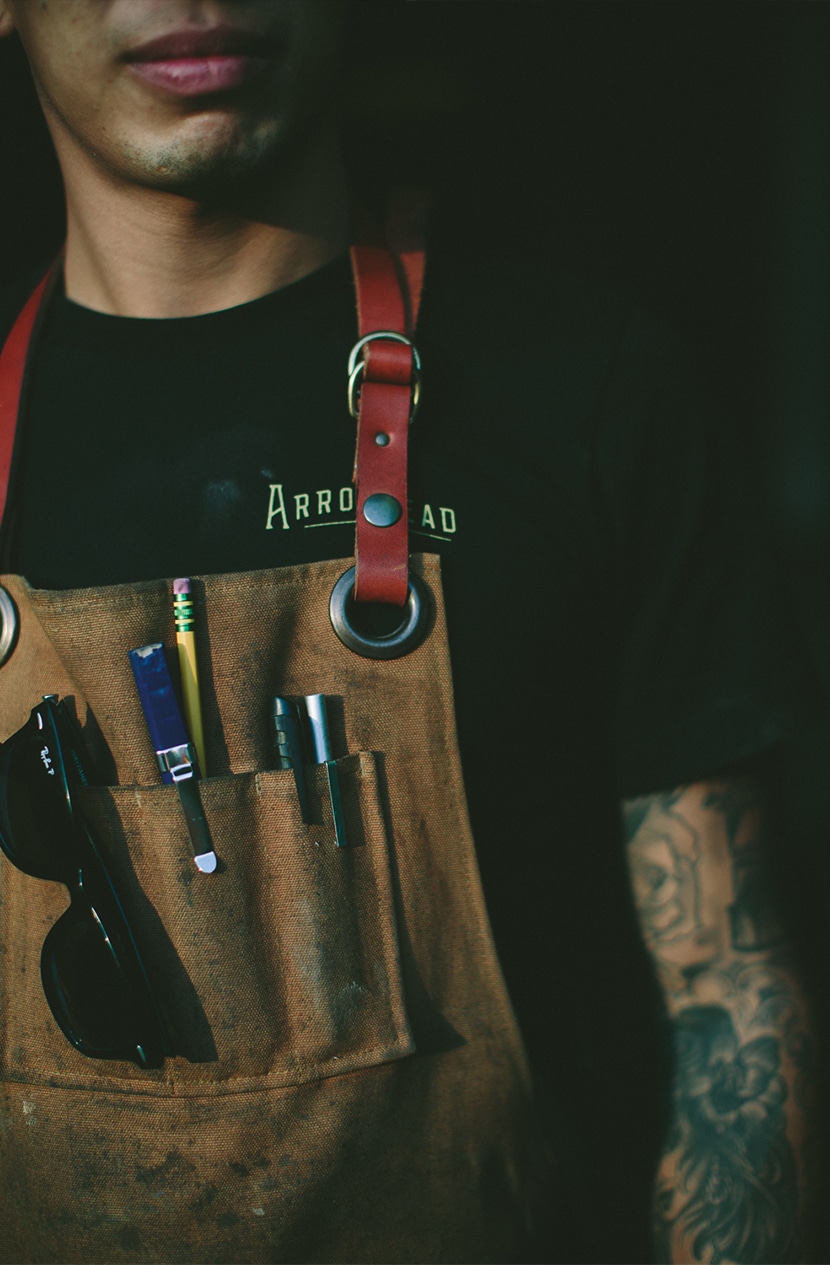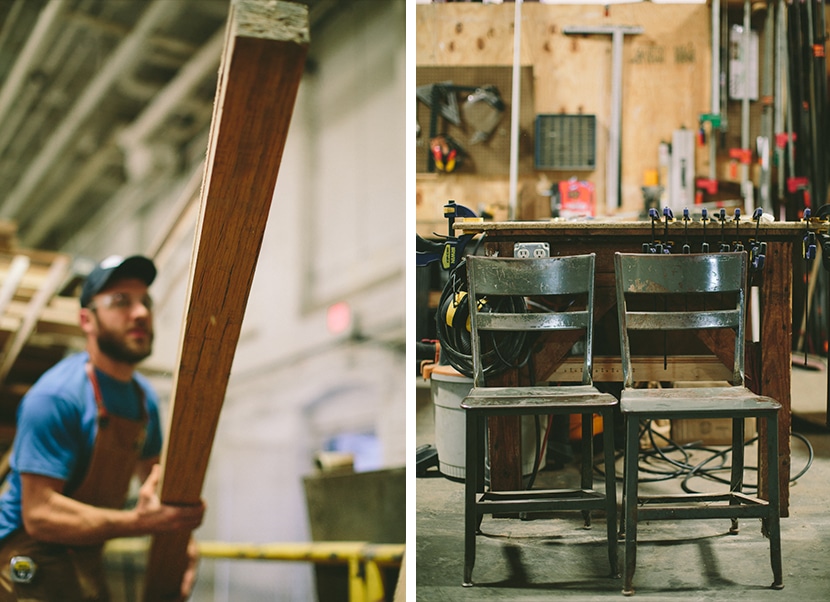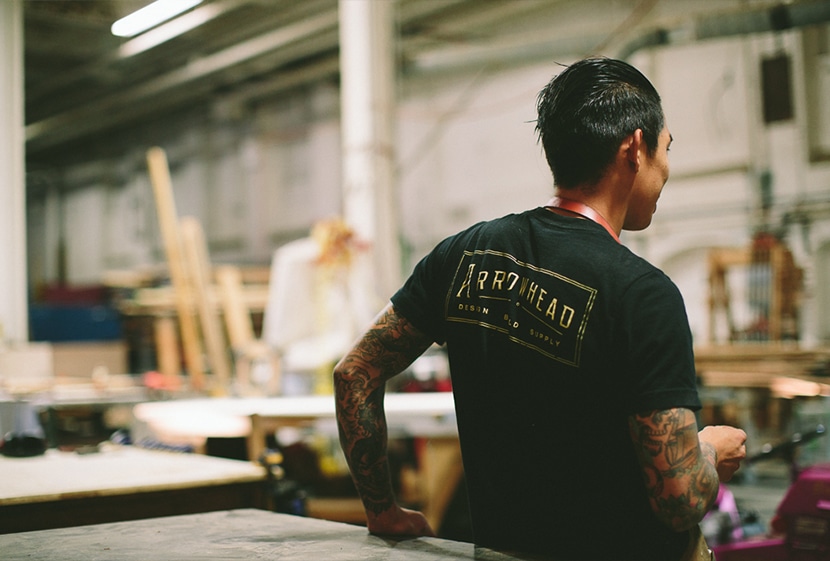 Arrowhead is a small custom design and fabrication shop. We primarily work with native hardwoods and steel, and we endeavor to incorporate other media such as leather, glass, textiles, and stone whenever possible. We work with business owners, architects, contractors and homeowners.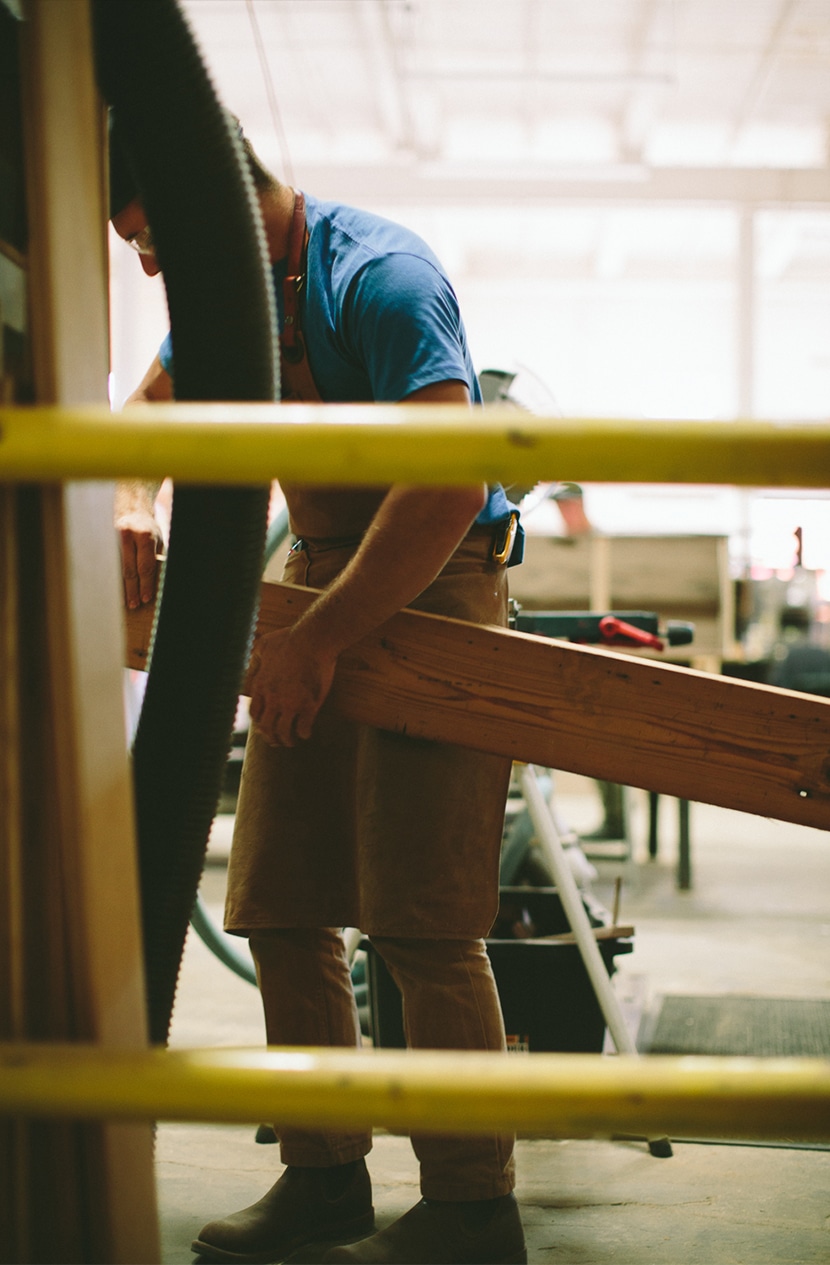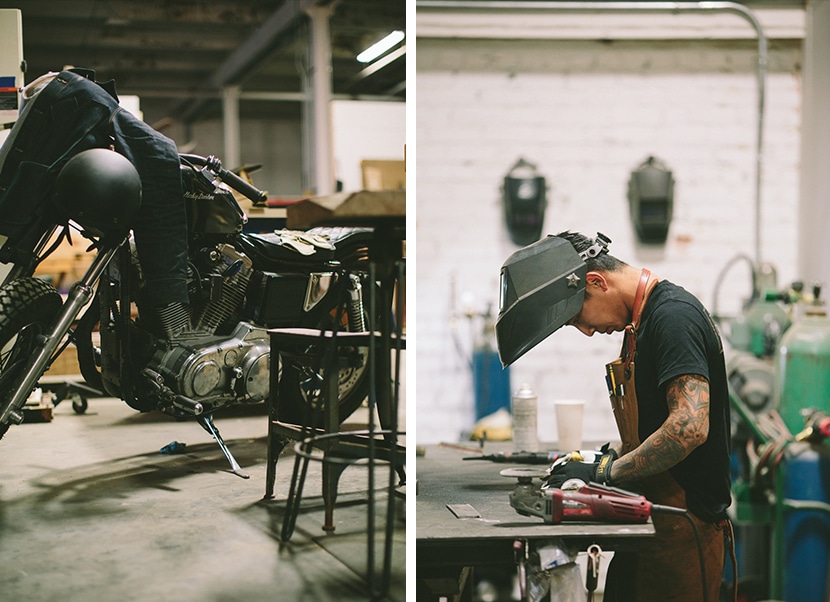 Arrowhead progressed into a full blown business after we began collaborating on fabrication projects on the side. Though we had very different skillsets, we shared compatible design sensibilities, entrepreneurial spirits, a love of motorcycles and atv accessories, and a desire to change professions. The timing felt right as a number of unsolicited projects came our way, and we said, "let's do this thing!" We had both invested in a modest collection of tools already, and we just started fabricating on a shoestring. We share a sort of "big picture thinker" mentality, so the idea of branding and building the business was essentially built into the idea at the outset.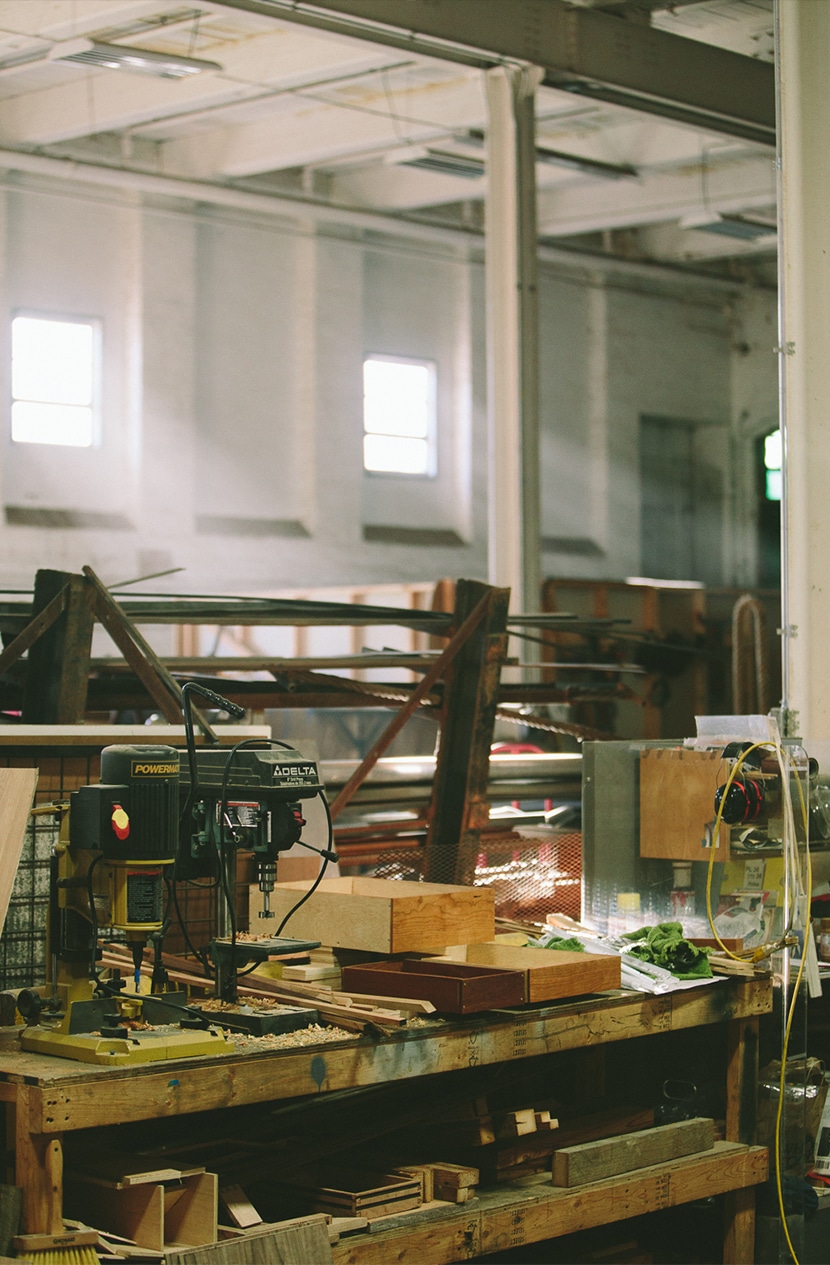 We both get bored pretty quickly, so we're always looking to innovate and optimize in order to keep work challenging and spirits high. Given our personalities, the inherent risks of business ownership seldom felt overwhelming or stifling. We both knew we needed to transition out of what we were doing previously (Justin cooking, Matthew farming), and Arrowhead was the answer we had both been searching for.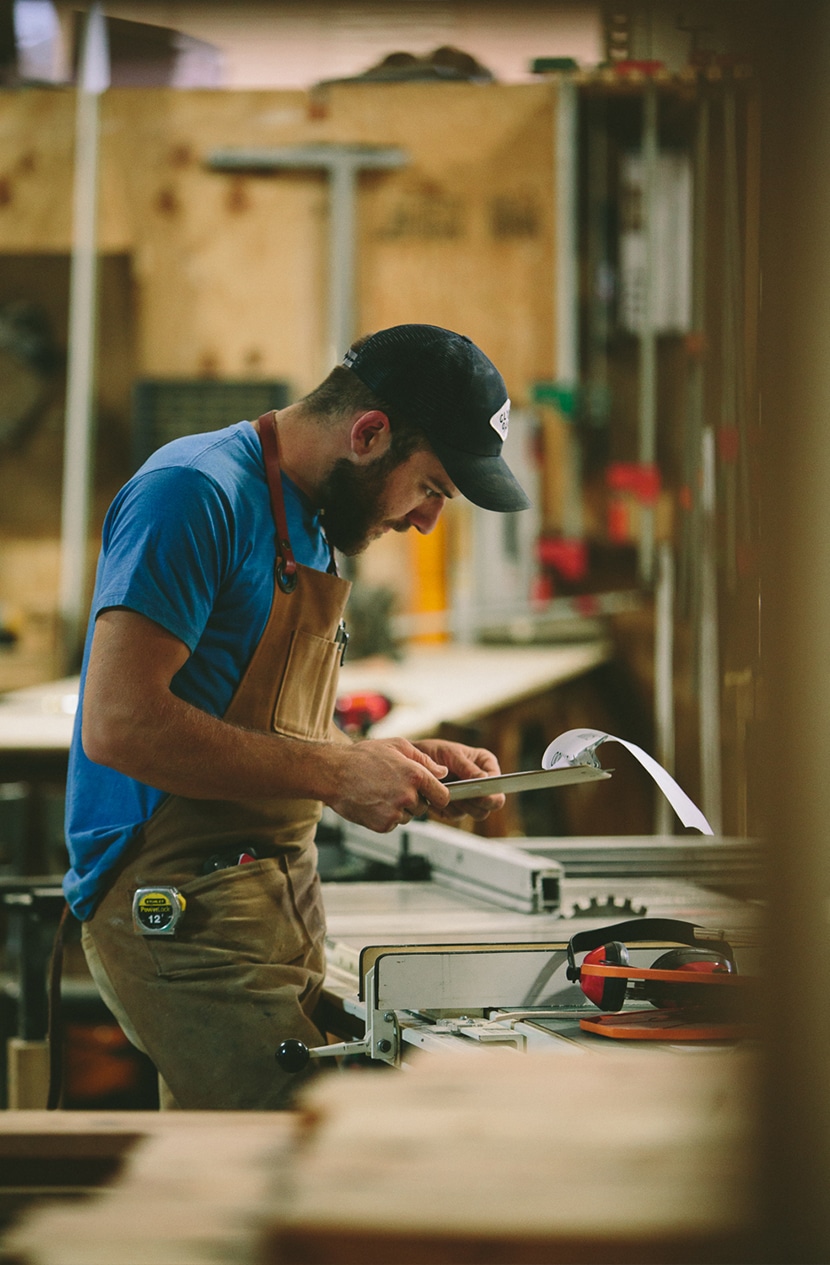 At this point, after a year and a half of Arrowhead full time, we're trying to focus on what we want Arrowhead to become. We spent the first 12-18 months saying no to nothing, building our shop, and learning how to work efficiently individually and collectively.  We're excited to move into more architectural work, particularly on the metalworking front. We look forward to more complicated wood joinery, and a departure from the "rustic" aesthetic that has been in vogue since we began. Our hope is that soon enough we will have gained enough traction to more actively curate our design portfolio and the projects we're able to pursue.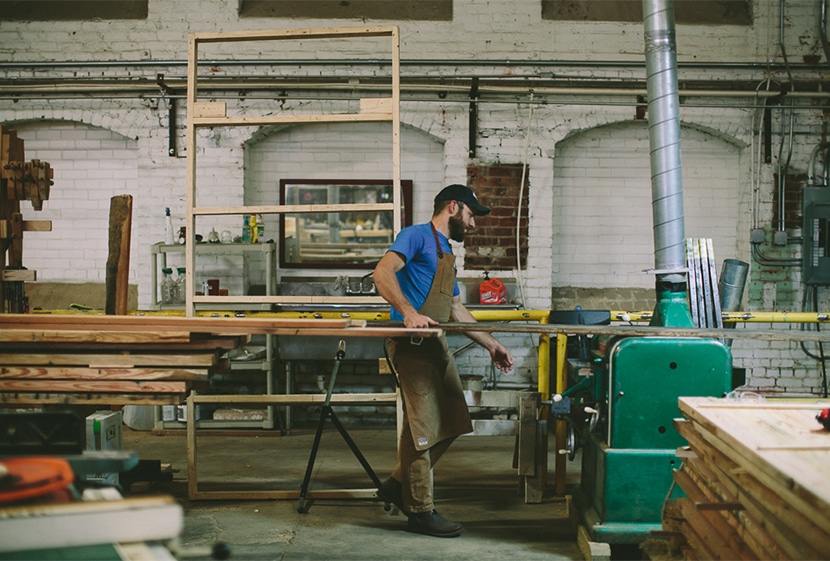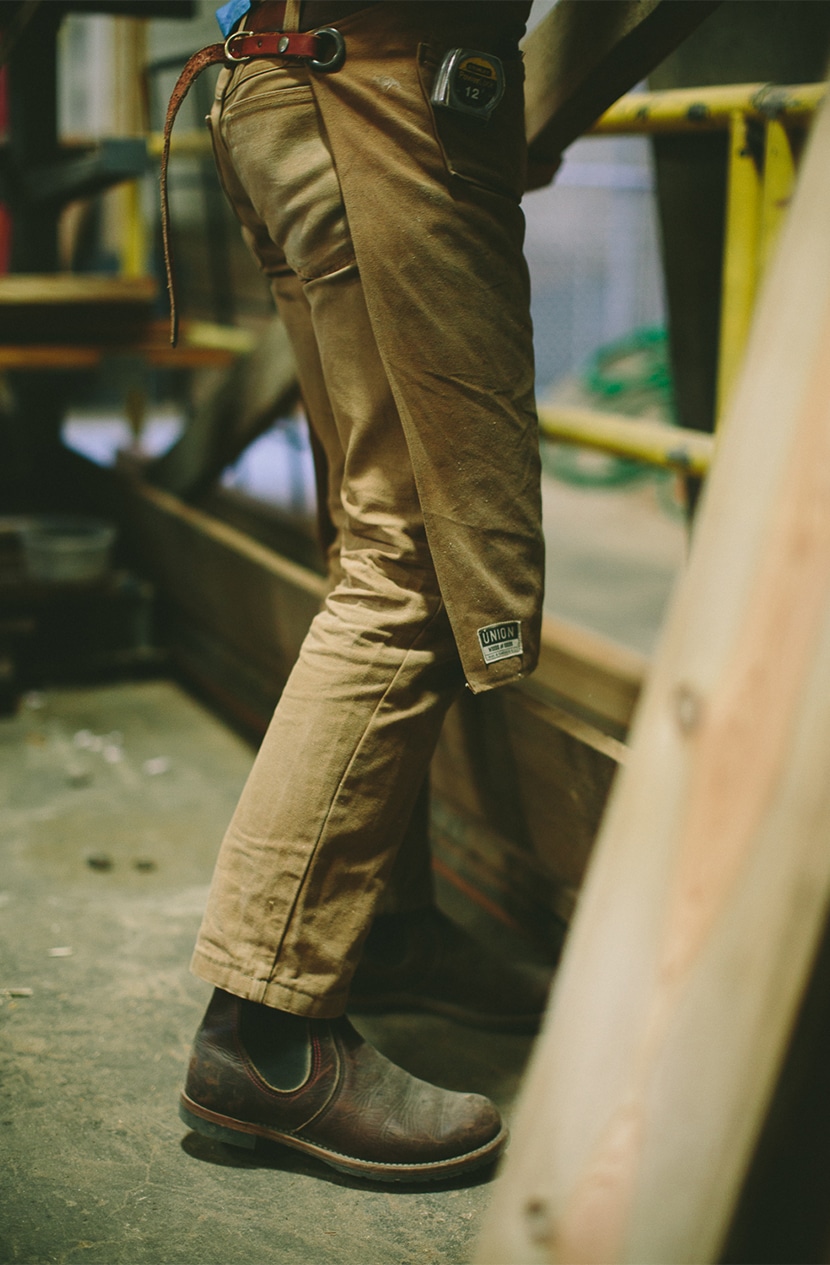 The heart of Arrowhead is deeply collaborative across media and industries, geographies, and platforms. We've had a blast working with bloggers, apparel companies, rock climbing companies, motorcycle companies, and any other independent, quality-focused people trying to make their way in a commercialized world. There is an inherently adventurous quality to these types of people which resonates with us in an inspiring and energizing way. They make the risk and the struggle something we can collectively embrace, and there's something to learn from anyone else who's said, "eff it, let's do this".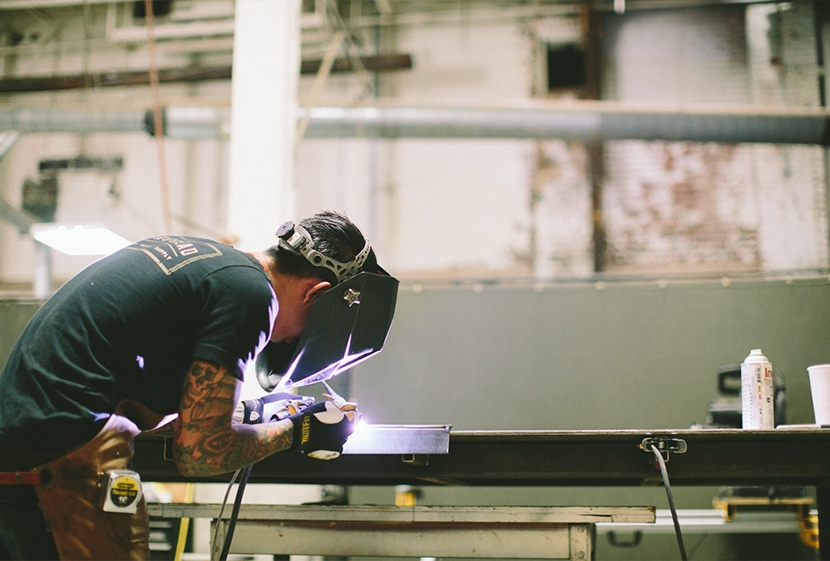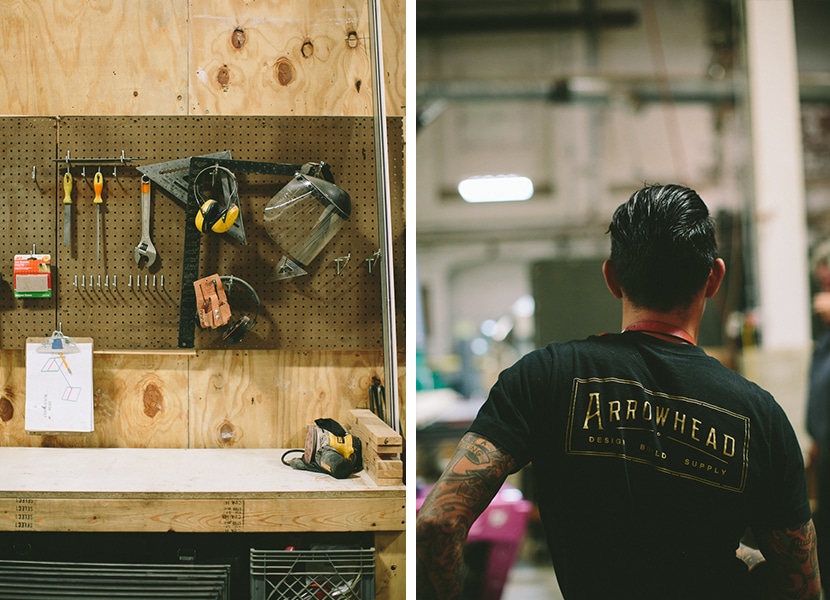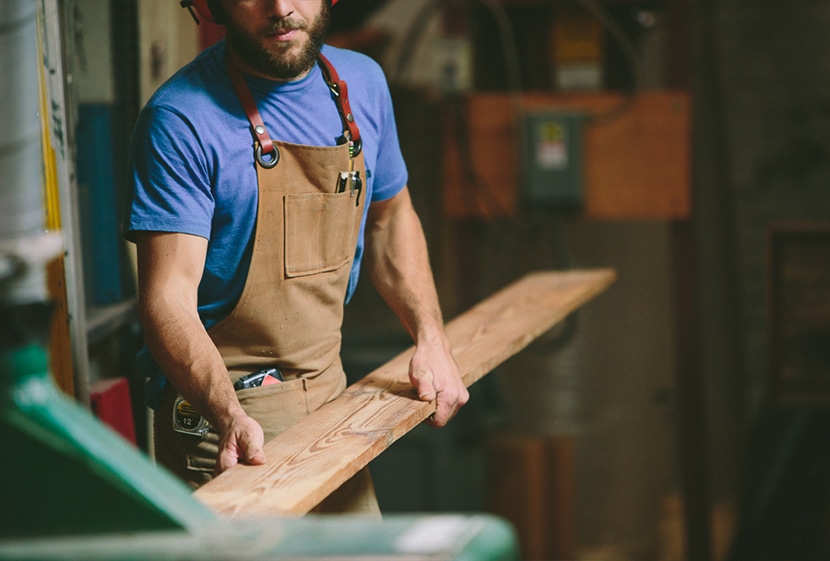 Small, independent, quality-based business is definitely not for everyone. There are so many temptations to outsource, cut costs, take shortcuts, and, for that matter, take a much easier, better paying job at name-your-local-tech-company that all your friends work at. An oft-recited adage in the craft world is, "if you can imagine being happy doing something else, you shouldn't do this", the pertinence of which is ever further realized as time goes on. We started Arrowhead because we knew it was the next step for us. And we'll keep doing it until it becomes clear that we've reached the end.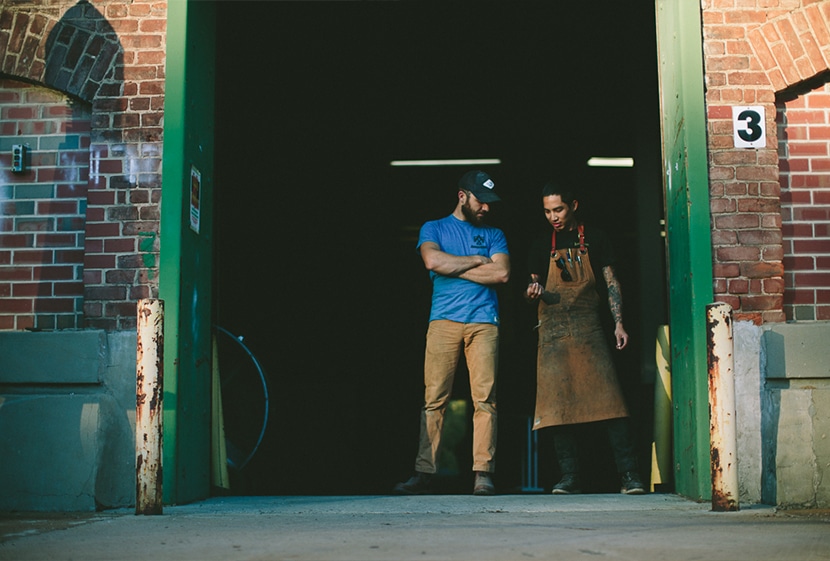 To find out more about what Arrowhead is doing, check out there social channels and links below. They are currently available for collaborations and custom orders.
Website  |  Blog  |  Instagram  |  Pinterest  |  Twitter  |  Facebook  |  Tumblr