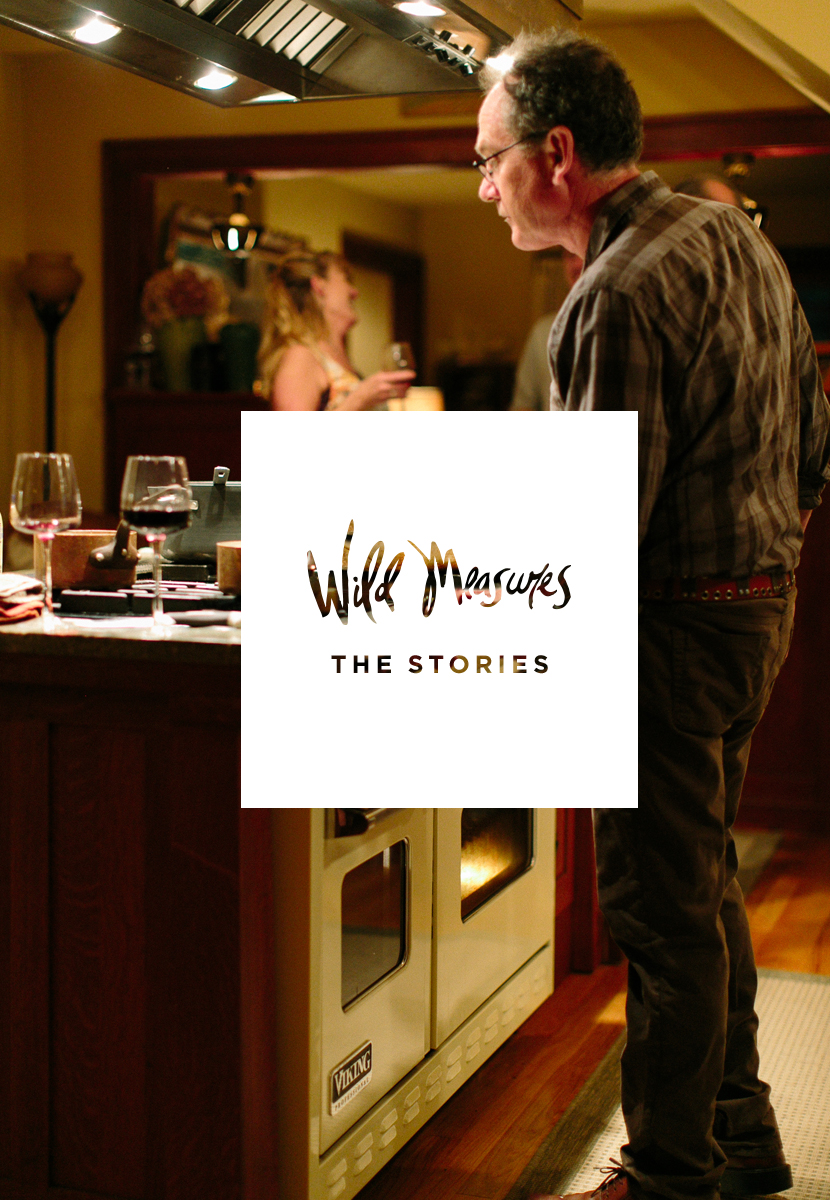 You all may have noticed that our twitter account for Wild Measure gives daily tidbits of wisdom, pick-me-ups, and honest words about what it means to chase what you love. You may have also noticed that they are always tagged as #wildmeasures. We do this because we believe strongly in the concept of taking things to the next level and asking the what ifs that can turn dreams into realities.
Though we brand and design at Wild Measure, we also believe that a business is more than just its appearance; it's even more about the story on the other side that very few know. In our new #wildmeasures blogpost series, our goal is to start sharing these inspiring stories. They portray what we believe it looks like when you TRULY take a Wild Measure.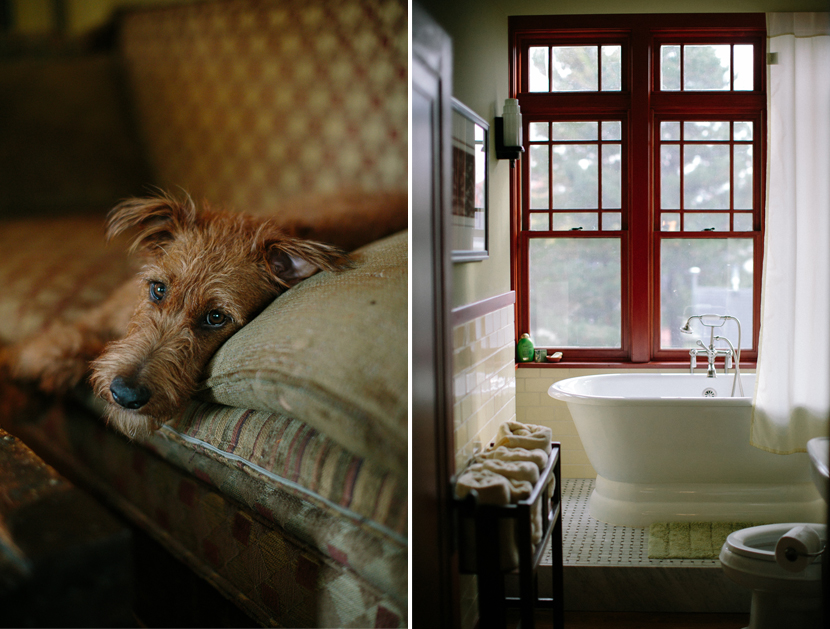 Many of our clients are not just clients to us. We become passionate about what they believe in and what they chase after, which is why we want to inspire you with their stories. Almost every one of our clients has made the jump, diving in head first to chase their dream. These dream-chasing stories are what we believe sets every brand apart. These stories are what make just another pair of mittens an incredibly special pair of mittens. Every time you wear them, you know the love, passion, hard work, and sweat that has gone into them. We believe products and brands should mean more, because the great ones really do.
Every company has a story that needs to be told. Each story needs to be valued as much as what a company does, and how they do it. We want to help tell more of the whys that led some of the most successful brands to take their Wild Measure and chase after what their heart wanted more than anything.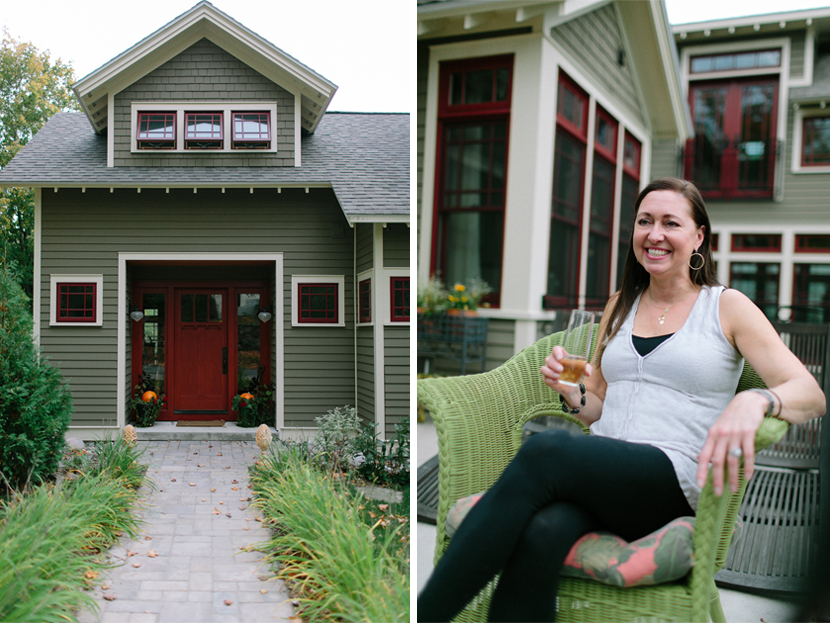 That being said, we wanted to begin this series with a couple that we feel very honored to know. Over the last few years, Mike and I have worked with the company, Baabaazuzu, an upcycle clothing and accessory company in Lake Leelanau. Even though I'll tell their story in this post, it's really best heard at their table among good friends, where you can really experience them and their life first hand. Joining them at  their table means more in their story than you may expect.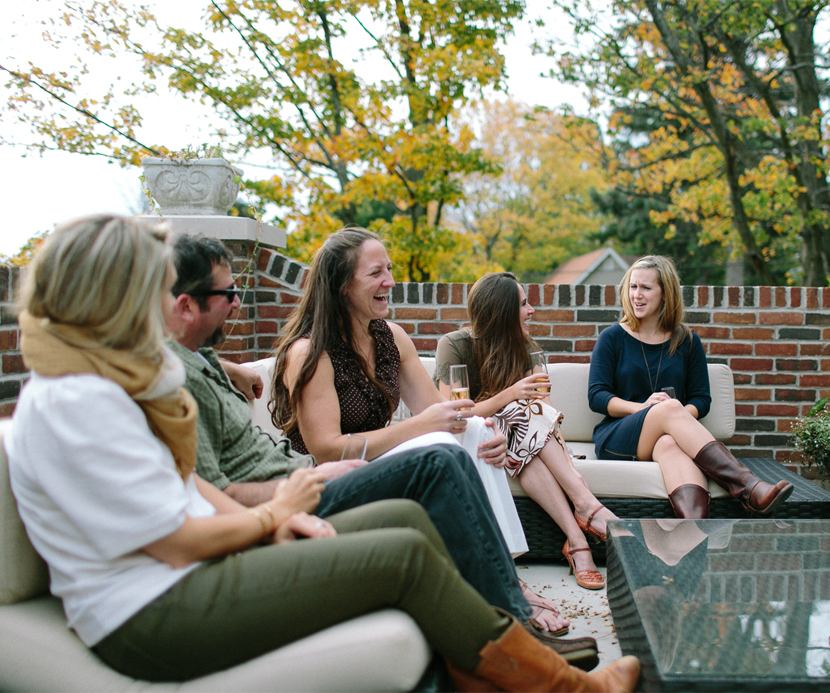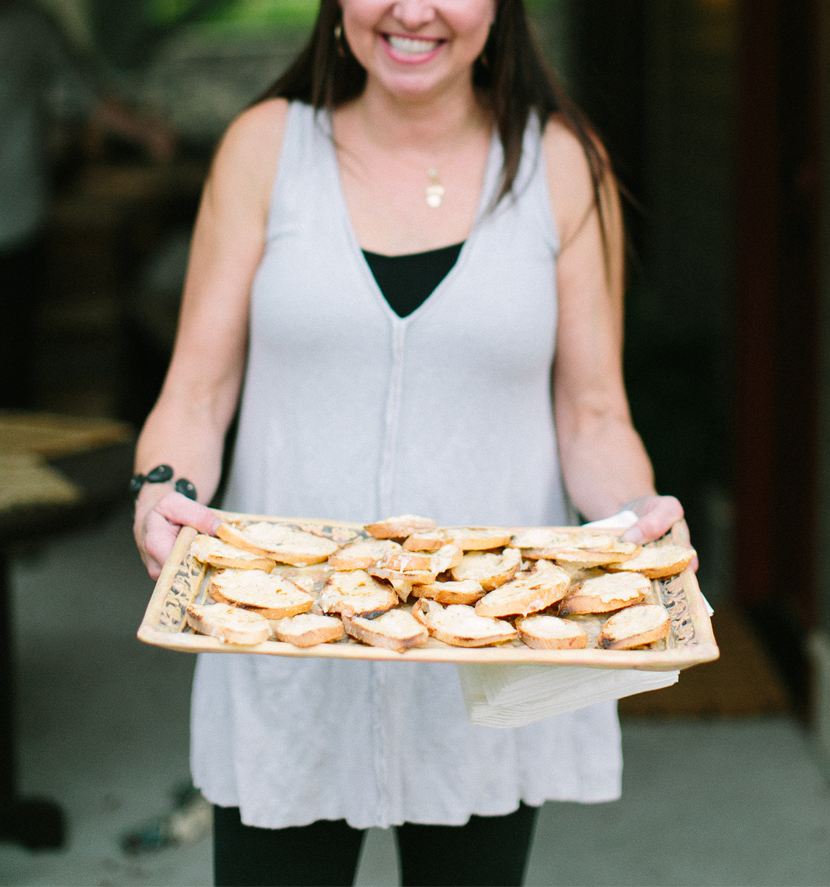 This post comes at a perfect time, as they recently celebrated their 20th year as a company. Sue and Kevin Burns opened their doors 20 years ago, to provide the world with an opportunity to share their love for quality goods, made from what many initially saw as mere hand-me-downs. But, their story goes far deeper than just how they opened the doors of Baabaazuzu.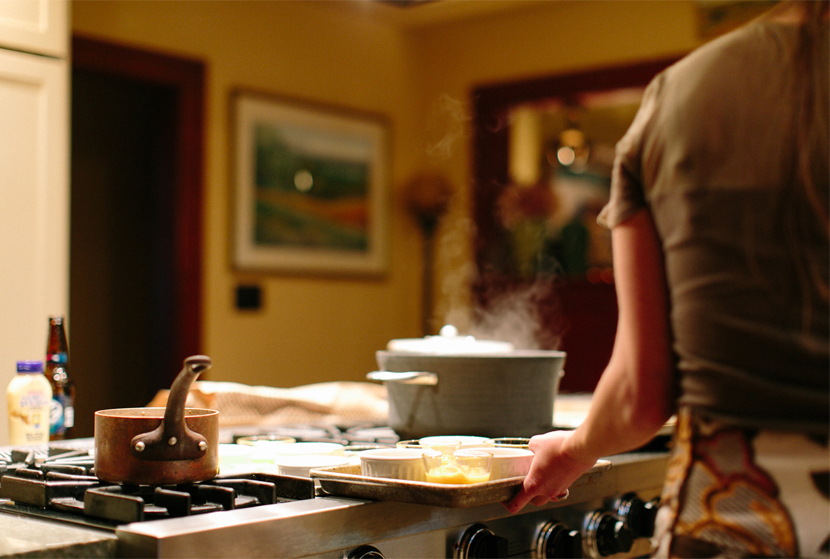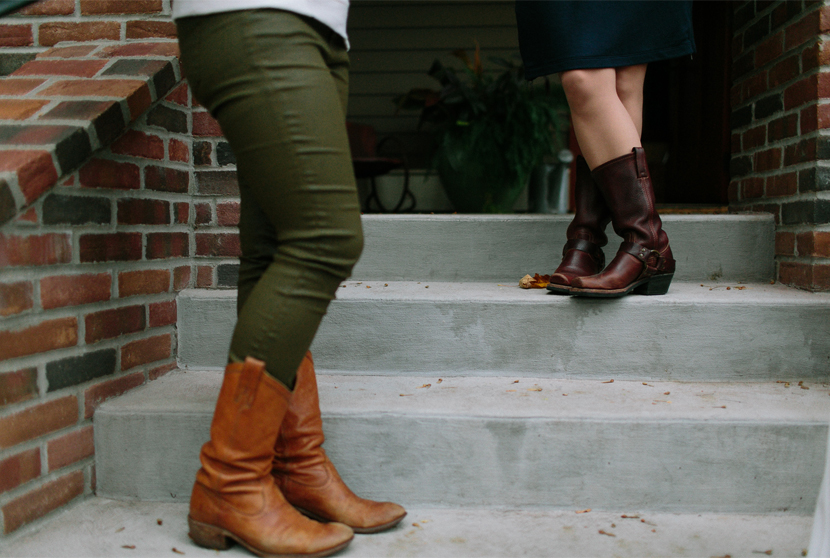 Before Sue and Kevin met, Kevin was training as a professional chef in France. He was learning the culinary arts from some of the greats, such as Ann Willan and Julia Childs. His years in school were very important years of his life. So leaving Julia, his strong mentor, was difficult, but she helped him find jobs in Martha's Vineyard and New York. Upon graduating from La Varenne, Kevin executed his culinary skills in Nantucket and Scottsdale, where he cooked for some well-known individuals, including Nancy Reagan. Hailing from Grand Rapids, he wanted to return home and bring his skills there, so he headed back to the Great Lakes. This is where he met Sue. They were married, and not soon after, decided they wanted a change.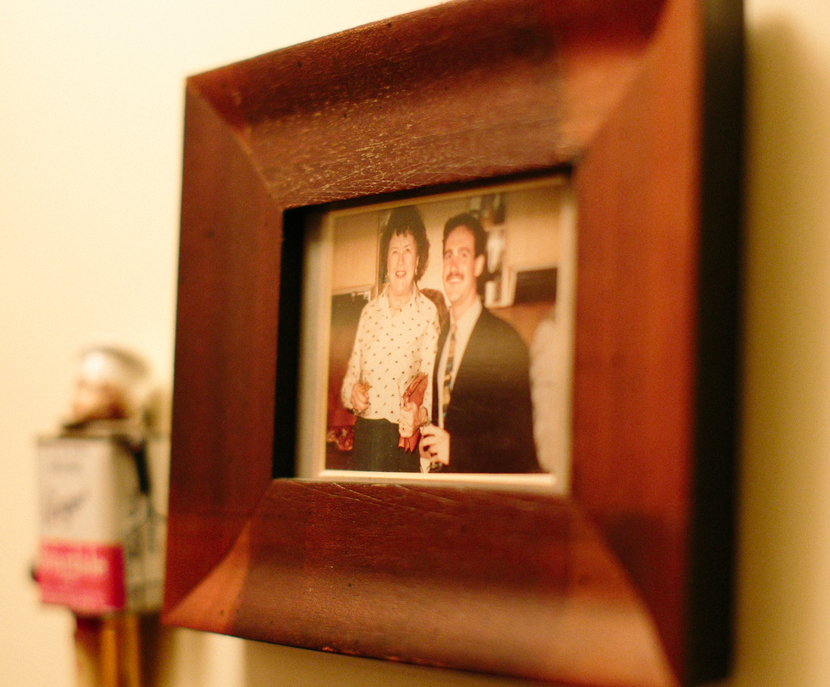 Kevin and Sue took their first Wild Measure and ventured in 1986 to Leland, Michigan. Kevin was told that the area was a fresh market for the food industry, with its seasonal crowd and abundance of local foods. He took a risk, and he and Sue purchased The Riverside Inn and made their mark in transforming the culinary industry in the Traverse City and Leelanau area. In those years, they worked hard, bought a home, and had 2 girls (my friends Hillary and Maeve). It's no easy task running a restaurant in a seasonal town, but what Kevin and Sue learned there would be what propelled them to have the confidence and business minds to take on their next adventure.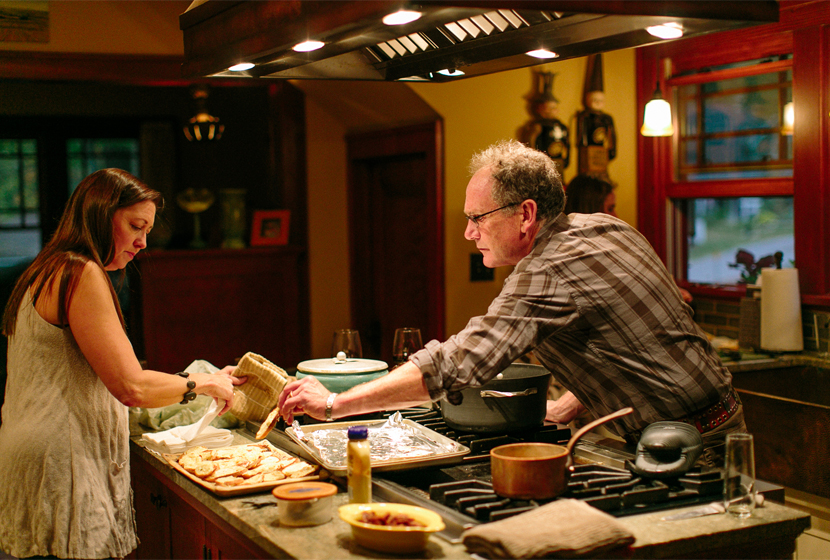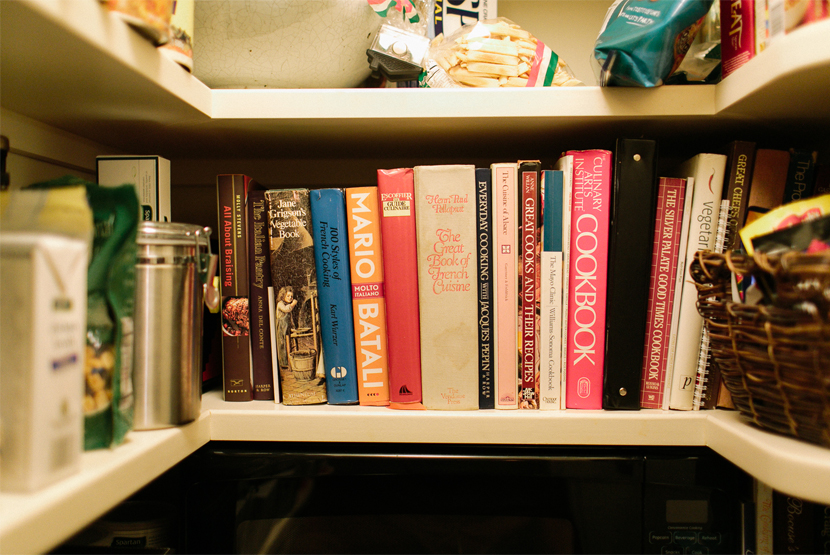 The thing about Kevin and Sue opening the Riverside is that Kevin ended up being the launching point for some of the now top local chefs in the area. He was the first stepping stone in many of those chefs' careers. Our good friends, Cammie and Andy who now own Epicure Catering (as well as Cammie's boyfriend Tyler…who can bake the meanest bread you've ever had), Chet who you saw Sous cheffing at one of our Simple Evenings, and then also our friend Kelly Sean, who owns that amazing farm house. All of them came through that kitchen and were taught important lessons that helped launch them to take their careers in various ways. To me, that says something very special about Kevin. Kevin is a man of few words, but the words he has to share mean a lot; I can only imagine the skills, lessons, and wisdom he taught all these great creatives.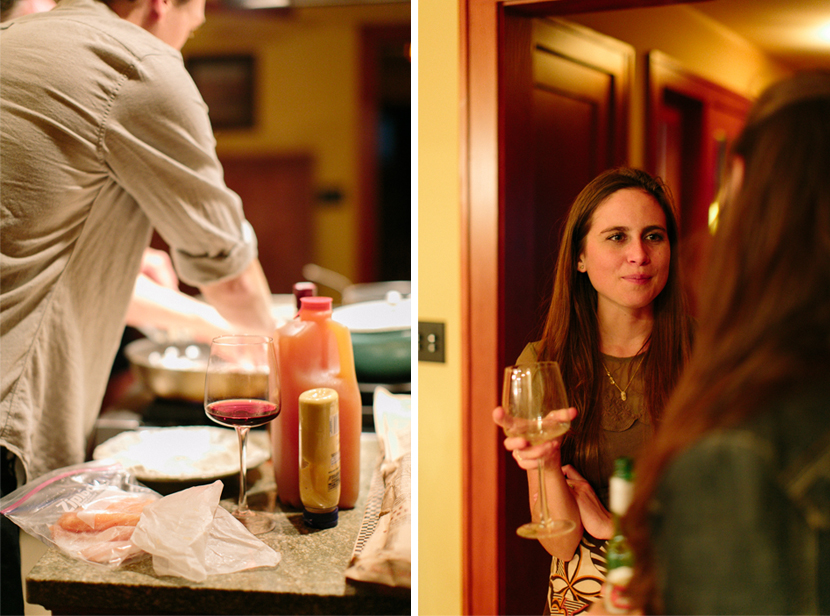 Those days of owning the Riverside were spent with Kevin in the back cooking and Sue running the front of the house. A true dream team for sure. I am sure they would tell you that those years were what made them realize that owning a business together was something they could do. Owning a restaurant as a couple is a challenge, probably one of the toughest companies to own as far as the hours, the stress, and the management.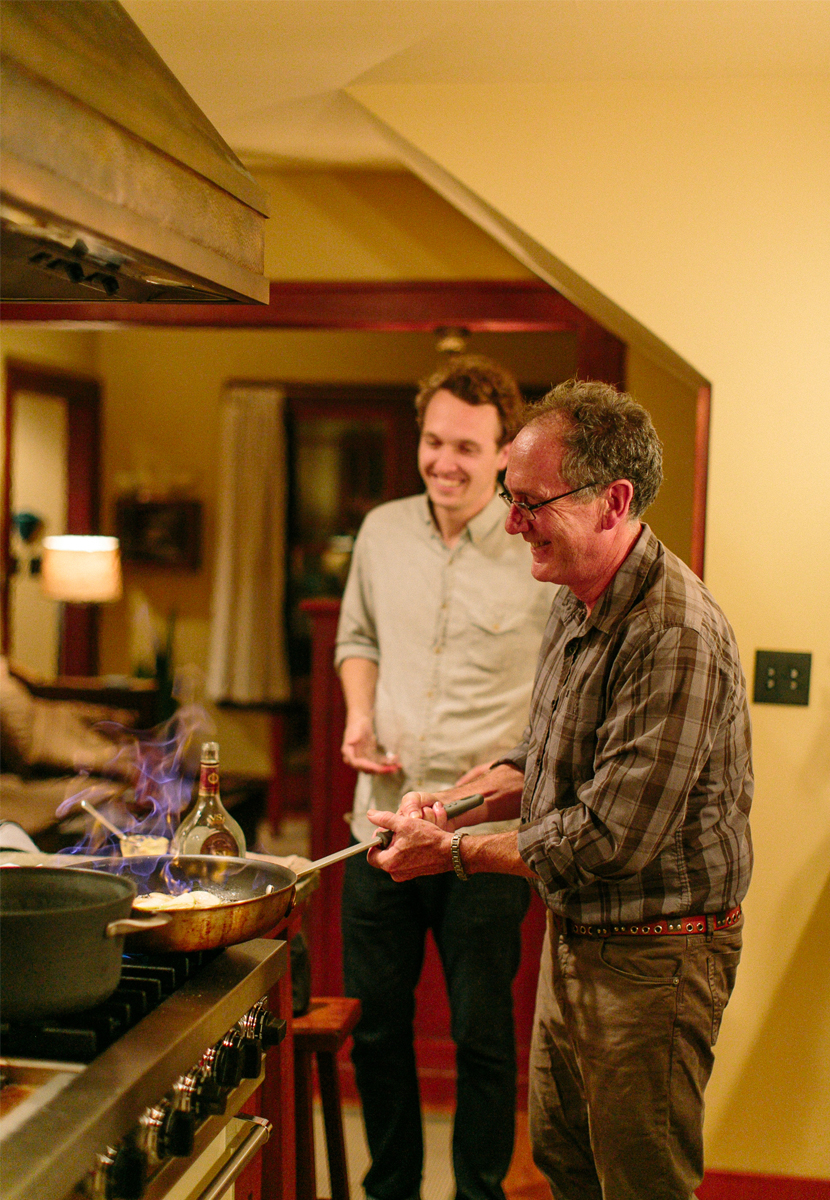 With the busy life they lived, Sue, from time to time, would lose her wool sweaters in the wash to being dried. Instead of simply tossing them out because they no longer fit, she used her eye for design (she received a degree in design from Kendall College of Art and Design) and the skills her mother taught her on the sewing machine to begin creating jackets and hats for Hillary and Maeve. The girls began wearing them around, and soon, Sue realized that others wanted these pieces as well. So, in 1993, they said goodbye to the Riverside and opened the doors on their first line from Baabaazuzu: a children's collection.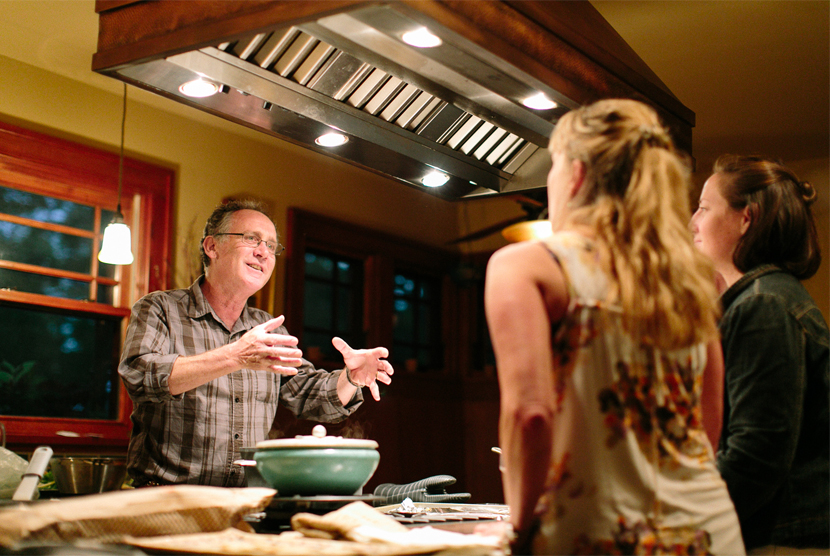 As the children's line slowly grew in popularity, so did the interest from moms that wanted their own hats and mittens as well. Before Kevin and Sue knew it, they were launching a line of women's products, which included jackets, vests, scarves, hats, mittens, and not too soon after, bags. During that time, the whole operation was run out of their home in Leland, which did not last too long, and they soon moved to a warehouse down the road, set in the woods. The space allowed them to take on employees and to begin growing their wholesale orders.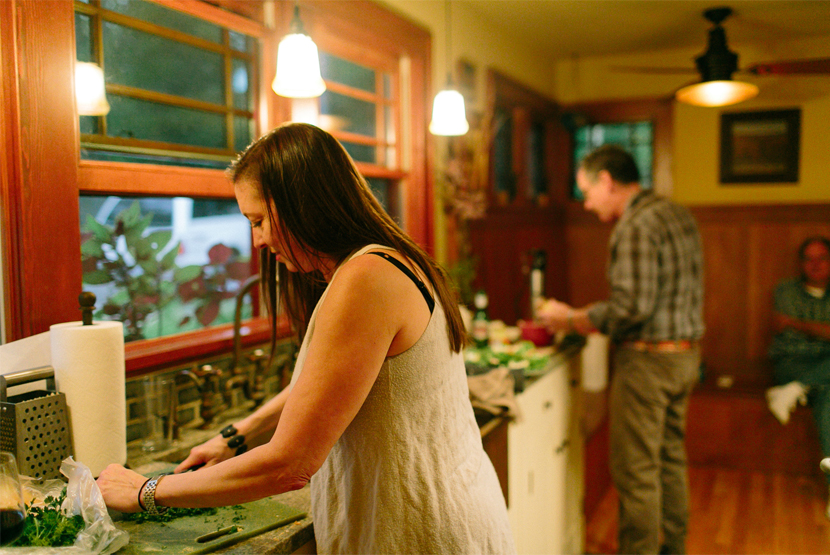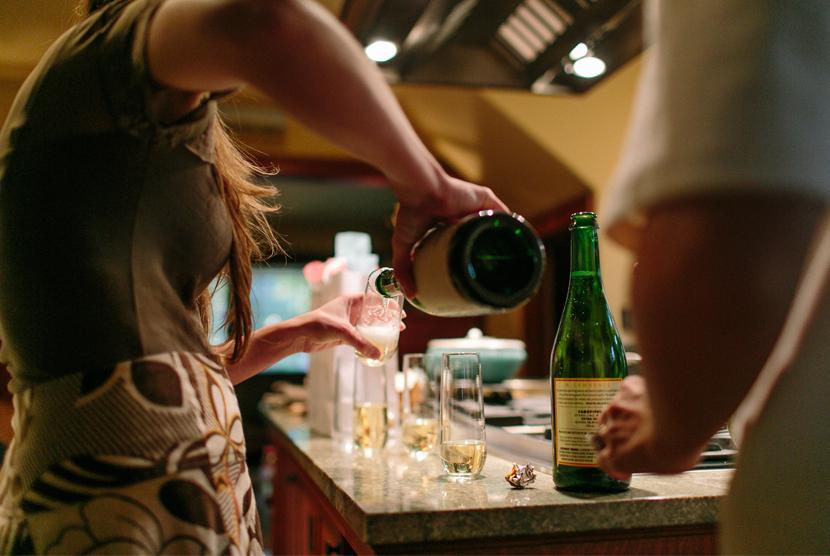 Now, after 20 years, Kevin and Sue have over 10 employees who hand make each piece. Yes, hand make still to this day! They supply orders all over the world and have been featured everywhere, from ABC to Midwest Living to even collaborating with Volkswagen. They have a continually growing and expanding business, from a place you would never expect. Every bit of the story of their lives has lead them to own Baabaazuzu and begin the revolution of upcycling in our country.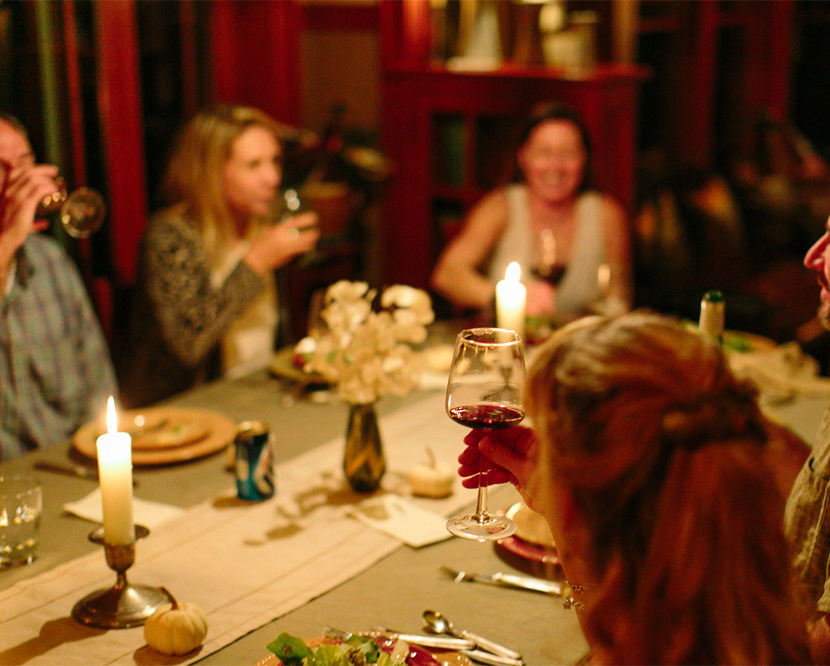 Watching and being even a small blip in their story feels very special. Kevin and Sue are the kindest and warmest people, but they also expect excellence and quality, all of which are things that have brought them to where they are.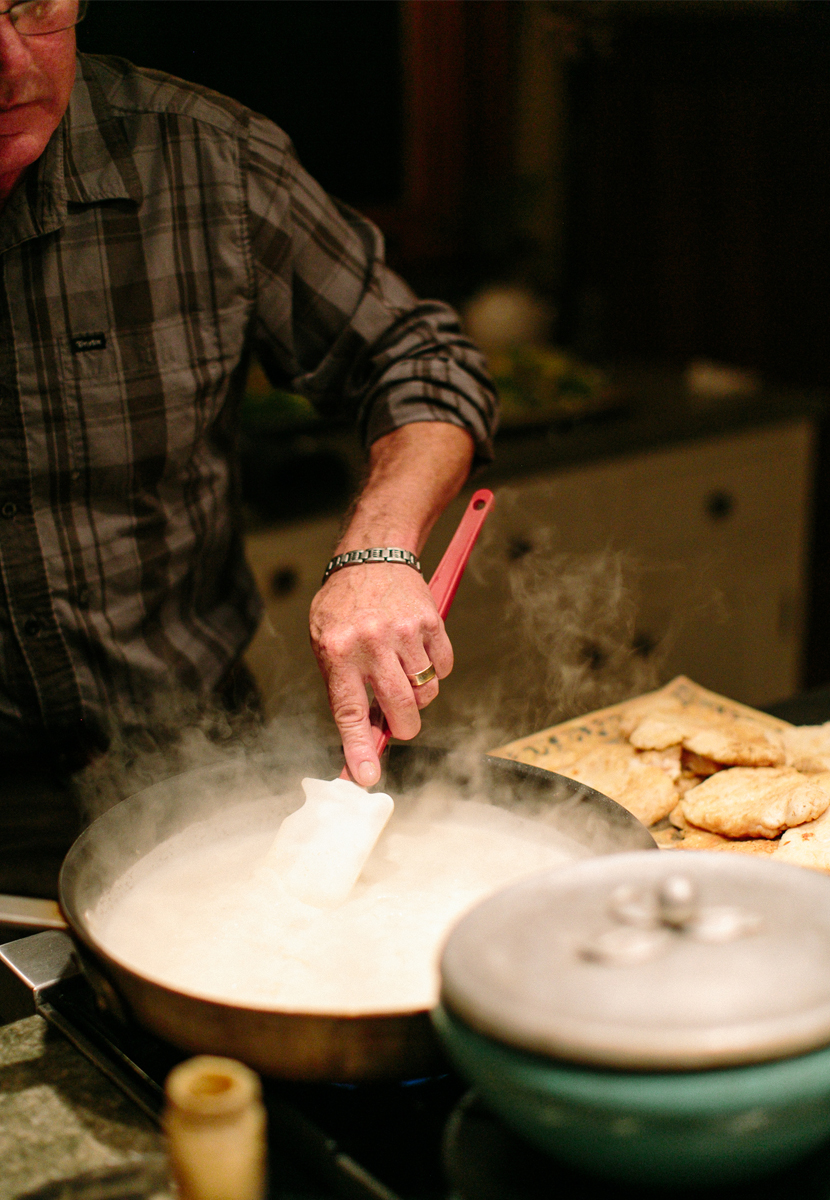 This evening you are seeing in the photos was special. Mike and I along with their family, friends, and past employees at the Riverside all gathered together at their table, at the end of the Fall season, and it felt deeply special. To watch Sue serve the food and assist Kevin. To hear a few gathered mention "this is my favorite dish he makes," "you will never have chicken like this again," and "the best part is the flames". Kevin knows how to create great food, but with that comes a precision, expertise, and professional demeanor. On the other hand, Sue is the life of the party, who will always make you laugh, and she is one of the most talented people I have ever met. She will never boast about her natural and trained talents and she doesn't need to because they flow from her without her even trying. She knows great when she sees it, and she won't mess around when it isn't what she wants. These are all traits that make them the best business partners, and the reason they have built Baabaazuzu in to what is and will be.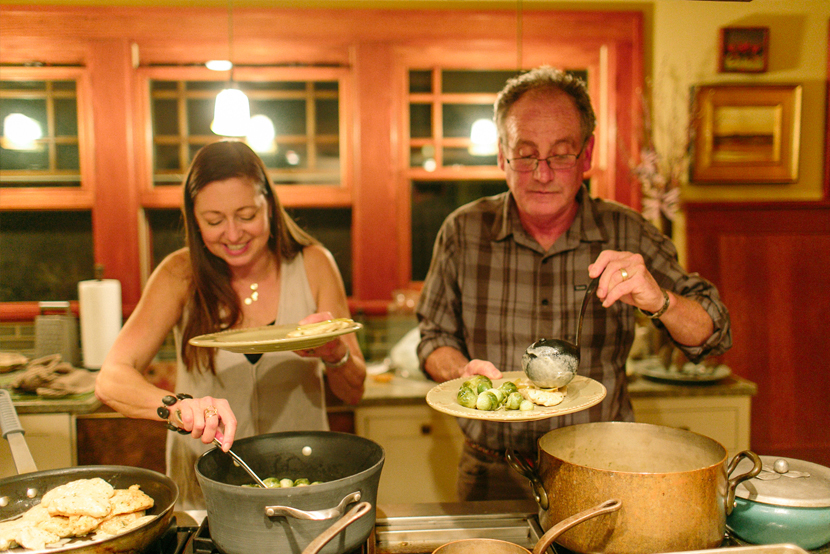 The dream of starting fresh, taking a risk, and beginning something new brought them to a place that lead them to their business. Those years of risking it all let them know they could do it again and in a whole new direction. Those are the tidbits of the story that so often get over looked, but are exactly what Wild Measures are about. Just the right mix of confidence, fear, and talent to say, "what if it all went even half as beautifully as we think it could?"
Looking back on those years, I am sure that Kevin and Sue would tell you they were no easy years, but they were fun, and they brought that much more meaning to what they do today. They even brought meaning that night, when I ate some of the greatest chicken I have ever had in my life. I believe Julia was giving Kevin a little thumbs up that night.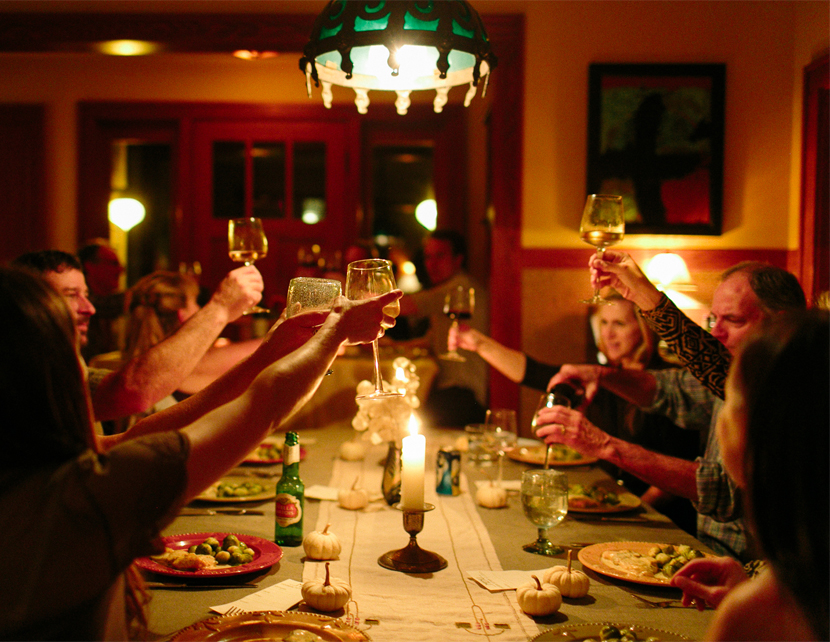 Stay tuned for more stories over the next year about those who we feel are great examples of taking Wild Measures.
Thank you to the whole Burns family and Baabaazuzu for having us all over for this amazing meal. It was the perfect way to help celebrate and tell the beautiful story that lays behind each and every unique piece you create everyday!