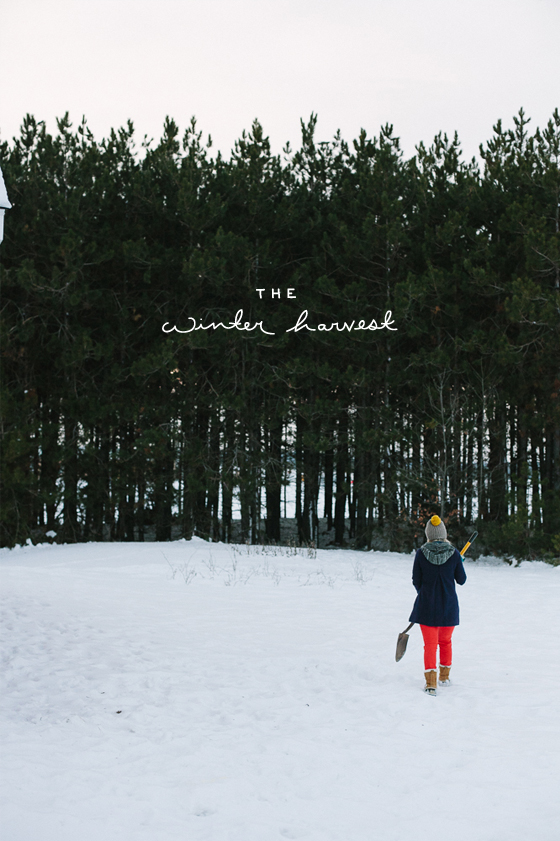 Growing up my grandfather had the biggest garden. In fact it was a whole city lot size garden in Harbor Springs, Michigan that he tended himself every day. I spent many days as a young one wandering the rows and snacking on whatever happened to look good to me. This may explain my passion for growing things myself. I love getting my hands dirty and seeing the fruits of my labor.
Most think the growing season ends at the first good snow (at least a foot) but to me this is when the getting is good. I love to plant root vegetables that grow deep under the ground such as parsnips, beets, carrots, and so on because this time of year and even all the way to early Spring you will have a yummy and sweet harvest. I typically plant them in the Summer with the rest of my veggies but just let them do their thing till I am ready for them.
After the ground has frozen for more than a month those little veggies begin to freeze their natural sugars and nutrients in tightly. They are extra amazing and are the real secret to why you should be growing root veggies. A good garden will serve you even in the dead of winter I believe.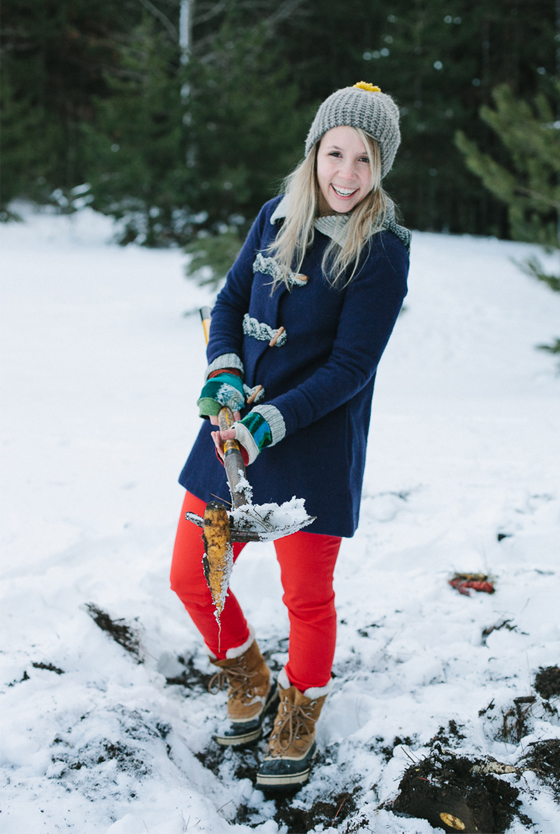 So yesterday I thought it was time to pull some up. We have been making lots of soups and roasting veggies for a warm treat on a cool night. I spent the last few months buying from the grocery store as our CSA had ended and I knew I needed to wait patiently for the ones I had planted to be ready. But I finally gave up and grabbed the shovel and went to stir up the frozen ground to find the seeds had grown huge yummy carrots in many different colors from white to purple to orange.
What I love about this process of digging up the veggies this time of year when everything seems so dead, is that it reminds me that even in the toughest most difficult times there is always good growing deep beneath us that we may just not be able to see. This always gives me hope that there is good to come and most likely when I least expect it. Isn't this why we have seasons? To teach us the beauty of the smallest things such as this.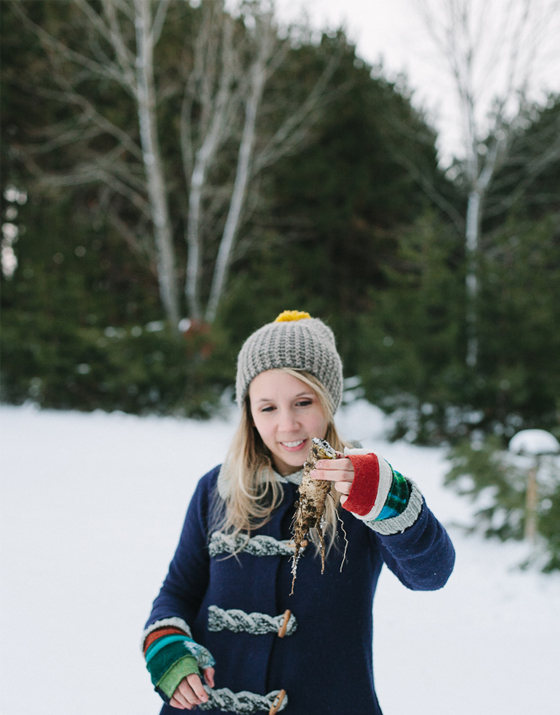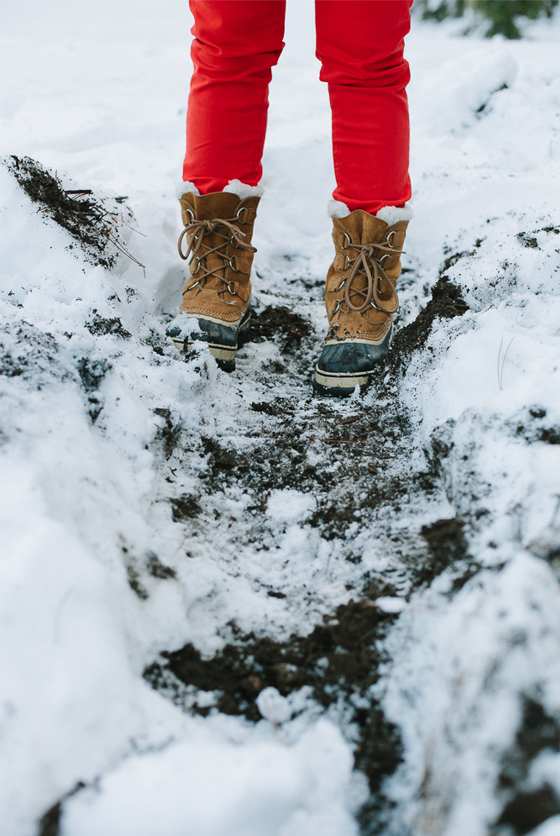 Even under all the snow I found it so wonderful that the tops of these little guys were still green and there were leaves still making appearances deep under the surface of all that pretty cold white stuff. Almost as if the Summer and Fall had never ended for them.
The reason I chose yesterday was because it has been sunny and fairly warm lately. We haven't seen a good solid snow storm in a while so the snow is beginning to thin down, which means I would have an easier time accessing the little guys under the snow.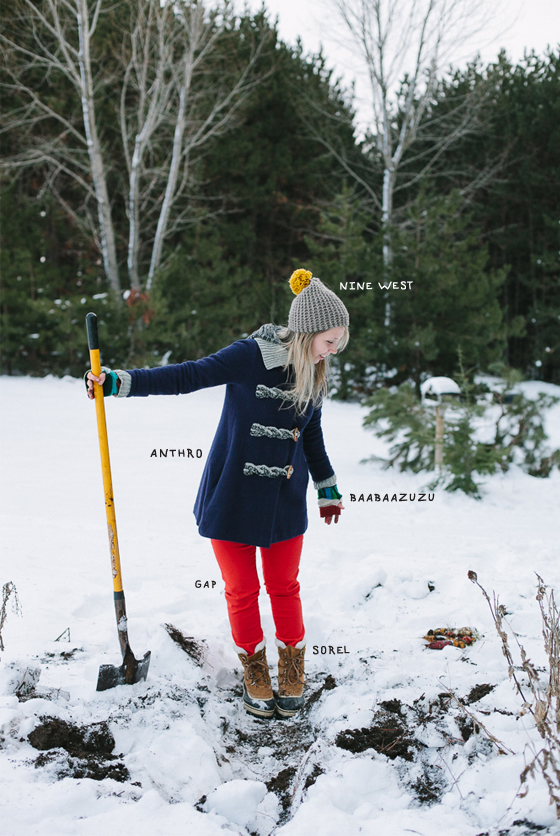 So I dug it all up. I made that perfectly white snow all dirty to get to the beauty and yumminess that was lying underneath the cold blanket of Winter to reveal the a leftover bounty from Fall. It made Spring feel nearer than it really is, but it is moments and things like this that remind me the importance of seasons in life. Each has purpose. Each has beauty.
Tomorrow I will be posting a Just 5 recipe for roasted root vegetables and carrots. So make sure to stop back to see how these pretty little guys make a great side or light lunch.
Hope you find beauty today even in the gray dreariness.
The items I wore:
Hat: Nine West (similar)
Sweater: Anthropologie
Fingerless Gloves: Baabaazuzu
Skinnies: Gap (similar)
Boots: Sorel