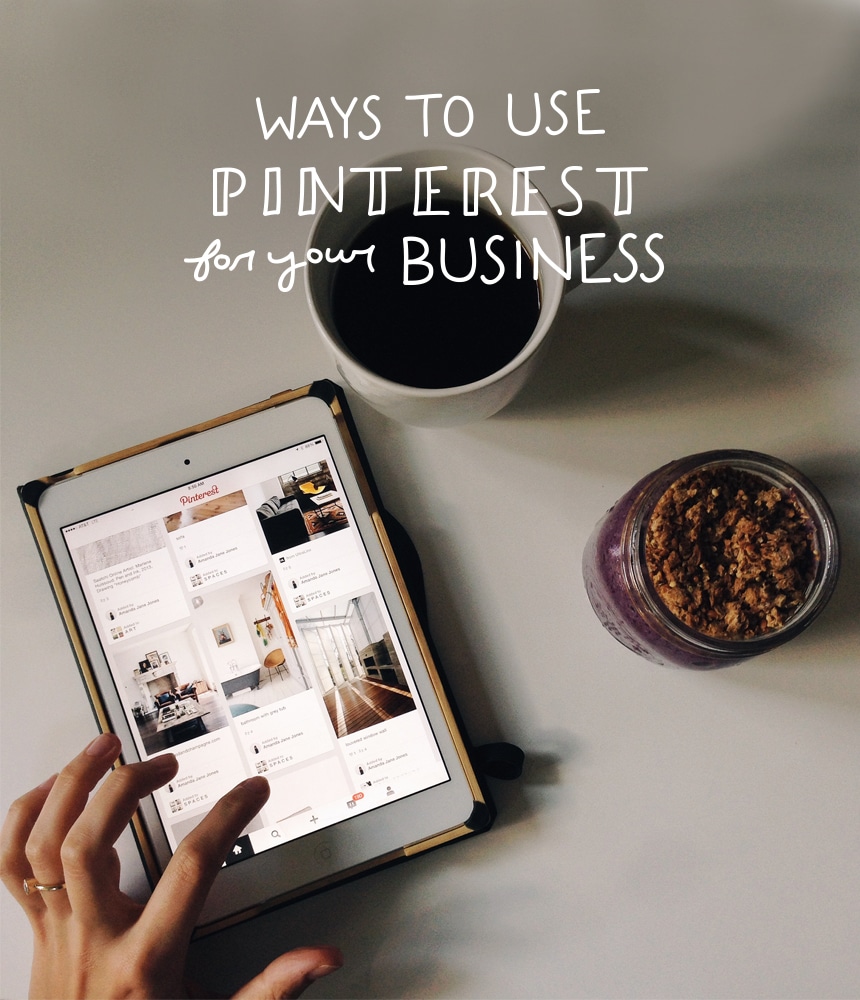 It is probably a very small secret to all of you that I am Pinterest obsessed. I jumped on to the Pinterest craze pretty early on and have been using it since I waited patiently for my invite for nearly 3 months when it first started. I remember reading about the goals of Pinterest and feeling as if someone finally figured out the exact tool I needed. Gone were the days of me creating folders with ideas and pictures of things I loved on my desktop. The Friday evenings I spent in high school cutting up magazines and collaging all my favorite images and type together trumped the Friday night football lights. Knowing all that, it is TRULY no surprise that I love Pinterest.
When I originally started using Pinterest I simply used it to make boards of things I loved and things that inspired me. Now Pinterest has grown in to a tool that we use for more than just finding inspiration for our living room or new ways to wear a white button down. Pinterest has become a place that is larger than just pretty pictures. It has become a way to establish and grow a brand, and it has quickly become a visual communication tool.
We get tons of questions from our clients and friends about ways we suggest using Pinterest for their brand or business, and so I thought I would share a few of the big tips I think every business owner should think about when they are debating whether to be using Pinterest for them or a client.
1. Build a Lifestyle:
Whether you are a clothing company, a service, or a consultant, Pinterest can offer something to potentially find new clients or even serve your current ones. The biggest thing we suggest is that to think about Pinterest as a view in to your brand or business's vision and the life you are selling. There are a few brands I feel that do this well such as Kaufmann Mercantile, Madewell, and Kate Spade. Since Pinterest is based solely on visuals this is a great place to express what your brand or business values as beautiful, inspiring, and good. Sure you can pin your own images and products, but it is equally important to use Pinterest to build the story of your lifestyle as a brand. Why? Well this is how you engage beyond the product and gain followers. I personally have partnered with brands to do similar boards that focus on this exact model. Half of the pins are simply building the lifestyle while the others show the product and/or service they are providing. Pins on a well-curated Pinterest profile will show how to bring these items together seamlessly and beautifully. Pinterest easily gets shoved under the rug with social media, but if you have a product and offer a lifestyle experience I believe Pinterest should be as high on your list of priority as Instagram.
2. Create Something Worth Pinning:
Pinterest is not just something you get to absorb and use, it is meant to be contributed to. After all, it is a community, right? That being said, it is important to generate content or and to contribute to the site. This will help you get noticed for bringing in original creative content as well as allow you to expose your brand. This can be anything from the products your company sells, to your look book images, or even simply a blog post or two. It is not just as easy as taking an iphone photo and pinning though. It is most about creating something worth pinning (not just by you, but by the community). Look through what your current audience is pinning the most, get to know what interests them, and begin to create content that will gain their attention. For instance, I try to focus on the blog to do a header image because it is very pinnable for people and allows them to remember what the post was about if it is was informative. I also know that many of my followers enjoy the quotes and original type so I make sure those images are either square or vertical. This way they will show up better in the feed and be pinnable once out in the community. All these little things will help get you noticed as not only a brand that has a lifestyle and experience others connect with, but it also means you are contributing to the community in a way that speaks to those who follow you.
3. Use it to Collaborate:
This is not necessarily a way to use Pinterest for marketing purposes, but we use Pinterest every day while working together on a new blog post, ideas for our business, or especially when working on new branding projects with a client. Mike and I constantly use Pinterest to communicate to one another about visual ideas we have. Mike and I always find that when we try to verbally explain something it never comes out as clear as when we are able to visually show and express our ideas through. We have many secret boards for client projects and our own ideas for Wild Measure and TFE, but we also have public collaborative boards that we use to share ideas about house stuff, office design, or even recipes. It may sound silly, but Pinterest is how we visually organize our life as a couple and business owners. To me, that is a win win if an application can not only help me with marketing but also help me stay organized as noted by an experienced SEO company.
4. A Visual Connection:
More than anything with Pinterest you have to remember that it making more conversions every day than any other social marketing platform for products and page views. With Pinterest, a click or two will give you the ability to experience a specific blog post or buy a product that you have seen. There are many studies done about how Pinterest is an emotional place for customers and users because it is solely image based. I could talk for hours about how this can help various companies. It is shown that image posts on any social platform receive higher interactions over simple word posts. If you are selling a product and not using this platform to engage your future and current customers it is a sad thing. This is a visual story of what your brand believes and offers to the world. It also clearly a lot of fun.
The truth is I could talk all of your ears off about Pinterest and all my experiences of its power for brands, but for now this will have to do as I am sure some of you do not really care to use Pinterest this way for yourself. To those of you who do, I would love to hear more of your questions and thoughts about how you have used Pinterest on your own. I would love to hear from you about what has been successful and what has not been so. In my mind, Pinterest is still an underestimated platform in the social world though it has a huge amount of users who are very active, interested, and searching.
Happy Thursday! Sorry I have been quiet. We have been going through some changes on the blog. Just some growing pains!