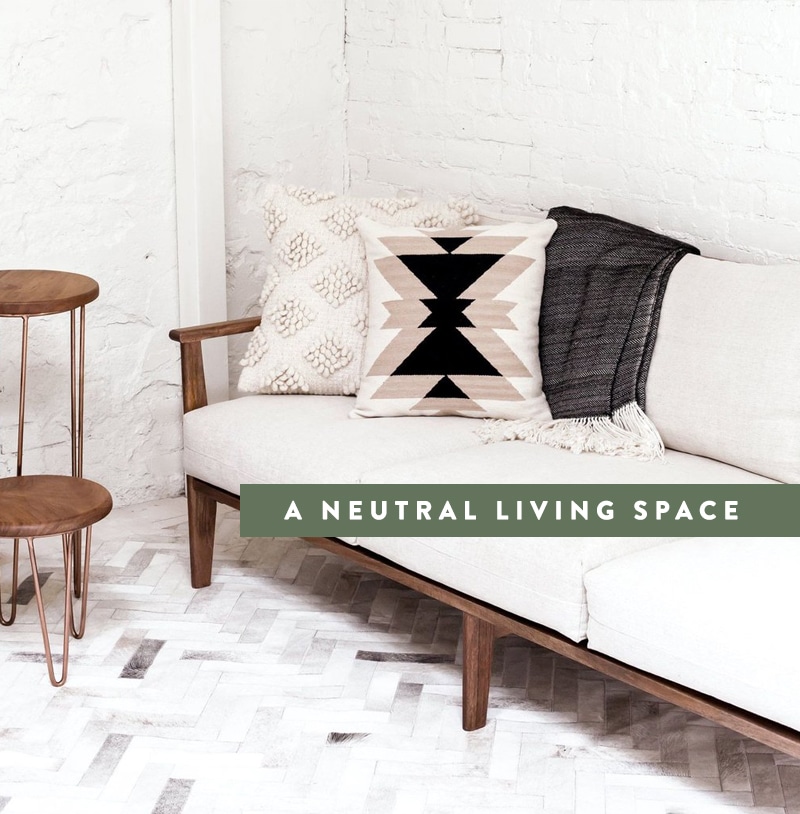 Back in Raleigh in our living room, we have a created a relaxed and simple living room that is focused on neutrals and natural textures. We are big fans of using neutrals in our space because it lends to an ease when it comes to decorating. You can simply update things by trend such as pillows and rugs or carpets with support of carpet cleaning smyrna ga but your furniture will more likely stand the test of time.
If you want to transform any room or any part of your home into an oasis of comfort and luxury, then you can look these vintage oriental rugs here for your best preferences! So I gathered up a few selections of neutral items that could help create a great living space in your own home to give you some ideas. However this carpet cleaning company uses very powerful and effective truck-mounted equipment.
A few key things to note when creating a neutral living space:
There are some colors that will give you color but still act as neutrals such as muted mint and sage greens and denim tones.
Pick patterns that are simple such are tribal or coastal influenced ones like stripes. These lend to the simplicity of a neutral living space.
Have fun with the art by choosing a couple pieces that still fit within the color scheme but add interest like handcrafted sea life bottle art.
Have fun with the materials. Wood, marble, metal, jute, cotton, and wool are all great natural fibers and materials that lend well to a neutral palette.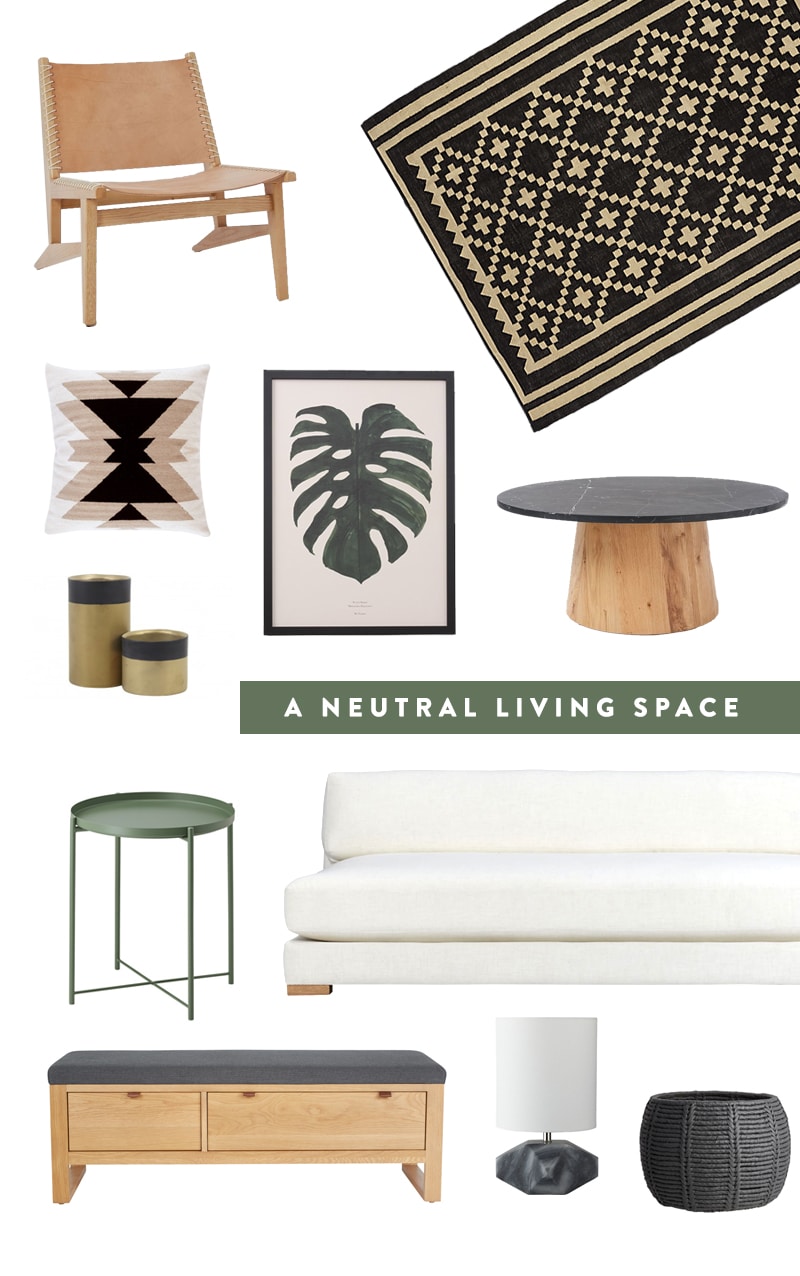 Find the items you need:
Leather Sling Chair from West Elm $999  |  Tribal Rug from CB2 $254  |  Alma Pillow from The Citizenry from $135  |  Leaf Print from Schoolhouse Electric $240  |  Black Marble Table from West Elm $799  |  Line Votives from Jayson Home $8 for large and $6 for small  |  Tray Table from Ikea $29  |  Piazza Sofa from CB2 $1,399  |  Storage Bench from Rejuvenation $1599  |  Marble Table Lamp from CB2 $119  |  Cinder Grey Basket from Cb2 $109
What items would you have in your neutral space?
Image above from The Citizenry