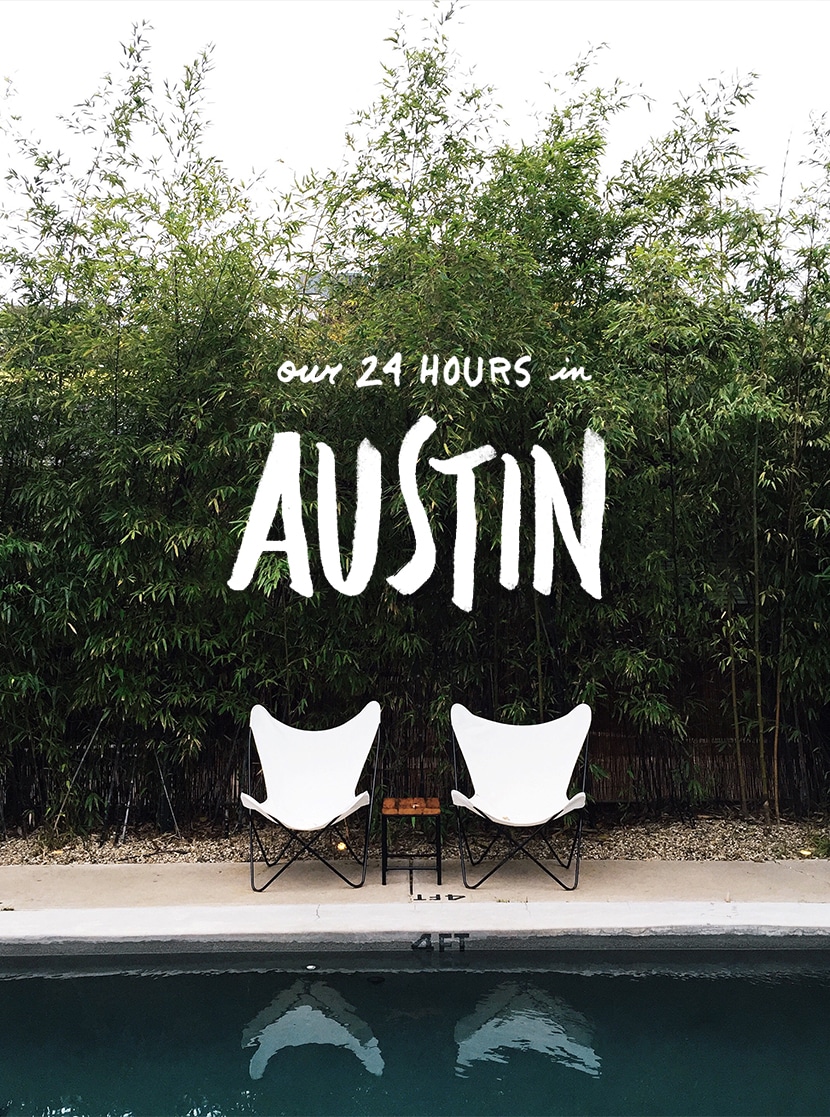 Last weekend, before heading back to North Carolina, we made a quick stop in Austin to see some family and  further explore one of our favorite cities. We booked at a room at the Hotel San Jose on South Congress and made the most of our weekend in the city.
Austin has always been a second home for us. Mike was born just outside the city and we have a ton of friends and family in the Austin area. We have traveled to Austin together more than a handful of times and love the city more every time we visit, but for this trip, we had Mike's brother, who lives in the city, take us through the city and make sure the weird was still there. We, of course, have our favorite places but this time we wanted to give a few more places a try. Austin is an endless list of amazing places to eat, shop, and experience. Everything from the high-end city experience to a relaxed culturally Texan experience. This time, we focused on seeing friends and hitting some newer spots we had never seen before.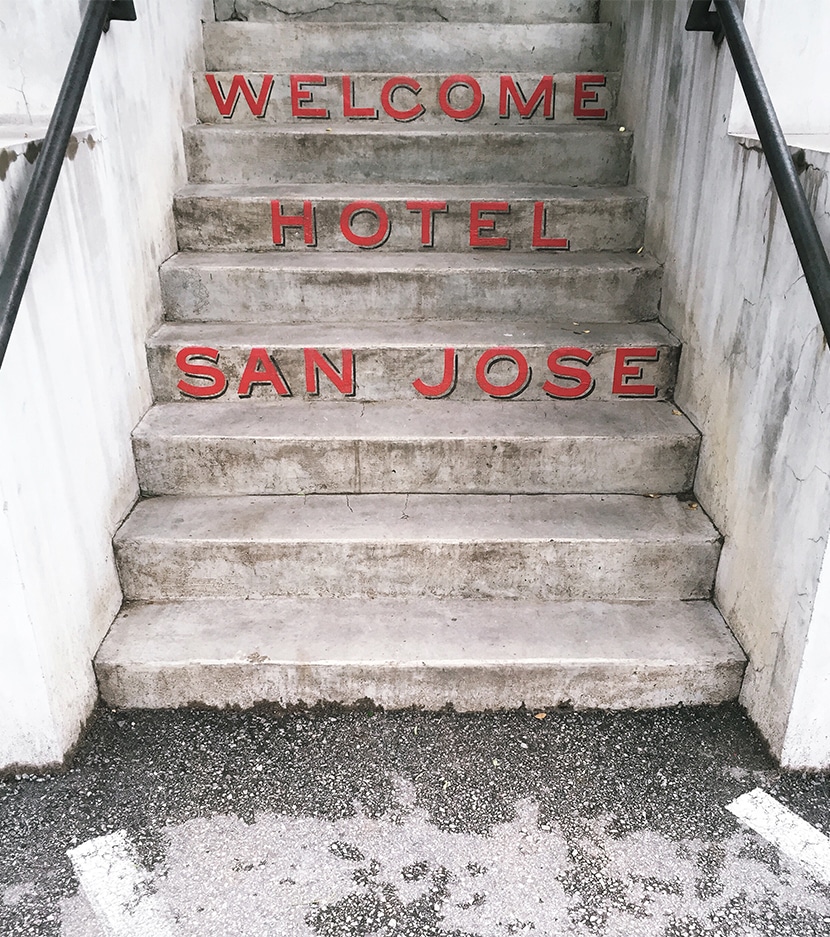 We thought we would share how we did 24 hours in Austin. It by no means is the definitive list because any good Austinite knows the options for restaurants, shops, and places to see cannot be done in only 24 hours or even in a few years being in the city. The truth is, you will probably develop so many favorites that you will just want to hit those spots over and over again because it will be the best taco, sushi, bbq, cocktail, etc. you ever had. No matter how you do Austin, there is no lack of great design, friendly people, and great experiences.
Our 24 hours in Austin began with lunch at Vox Table, a new restaurant that is a great place for brunch or dinner. After eating at Vox, we cruised around some of our favorite neighborhoods and got some snacks at Easy Tiger to tide us/me over until we got to dinner. Austin is a great city to be pregnant hungry… big plates and endless options.
Soon after we checked into Hotel San Jose, a great little boutique hotel that is tucked away just off of SoCo, we headed out onto South Congress street to explore the hip shops and restaurants. In the last ten years, it has become a little more touristy, by locals standards, but it is still has a lot of fun to hit up places like Home Slice, Stag, Uncommon Objects, and more. South Congress is a straight shot south from the capital building, which if you squint you can see from the San Jose.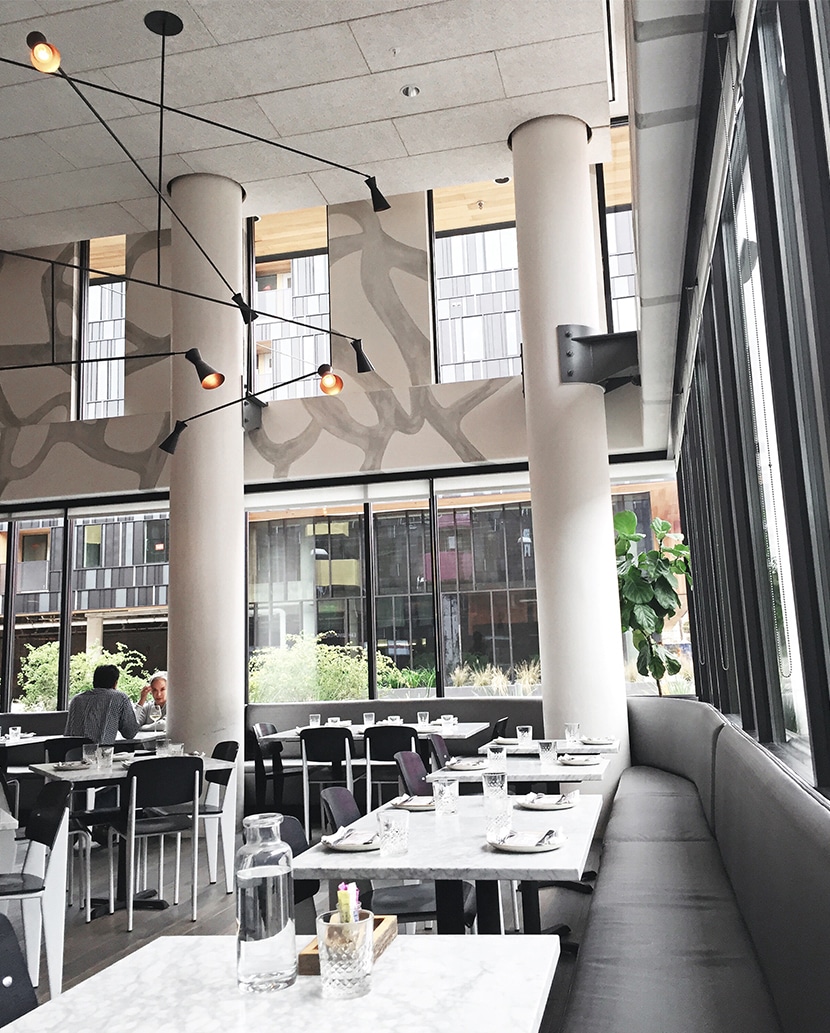 After a bit of wondering, Mike and his brother grabbed martinis and oysters at Perla's. For me, I enjoyed a good ole Topo Chico with lime and some snacks. The place is a great place to stop for oysters or some great seafood. My favorite part is the script of the logo and the fact all the staff wear Saint James striped shirts to work in. Very classic. Perla's is also just a hop and skip from the hotel. So the location is great. It was pretty chilly and dark when we arrived so I didn't snap as many photos I would normally.
After that, we all swung into By George for a little peak at the store. I fell in love with quite a few things… especially a chair and rug. No purchases made, but lots of oggling at pretty things. Before we headed to dinner, we wandered through Uncommon Objects and sifted through lots of old treasures. One of our favorite little stops for something funky.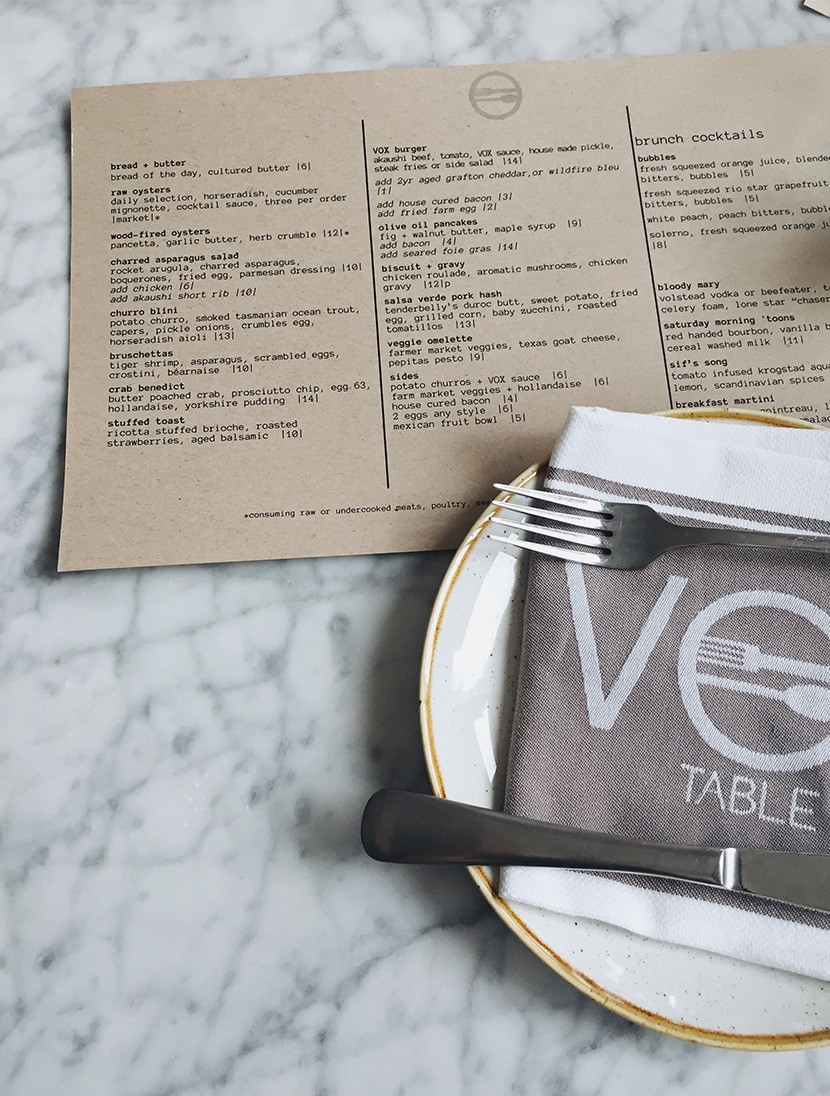 For dinner that night, we headed to the Launderette on the east side. We met up with our friend Phil Bator who works with Wild Sam in Austin. One of our friends from Mille (his brother Ben began it a few years back), we always love being able to meet up in various cities who we have shared the experience of road tripping within various cities around the country.
Launderette was 100% up our alley. Their food was very good and according to the guys, the cocktails were as well. The staff was so nice and everything was done family or tapas style. If you are a veggie person, there are some amazing veggie dishes as well. We ordered a whole fish to share as our main and then went wild on the small plates. The presentation was beautiful and the funky yet clean vibe of the dining room is really refreshing.
Later that night we met some more friends for a drink at Whistler on 6th street. Being pregnant I was pretty worn out at this point, plus forgot my ID (I don't order drink so why bring it haha), so bar hopping wasn't my idea of adventure that evening.  However, I was a good sport and just enjoyed catching up with old friends. After a few drinks, we called it good and headed back to the hotel to rest up for our next day.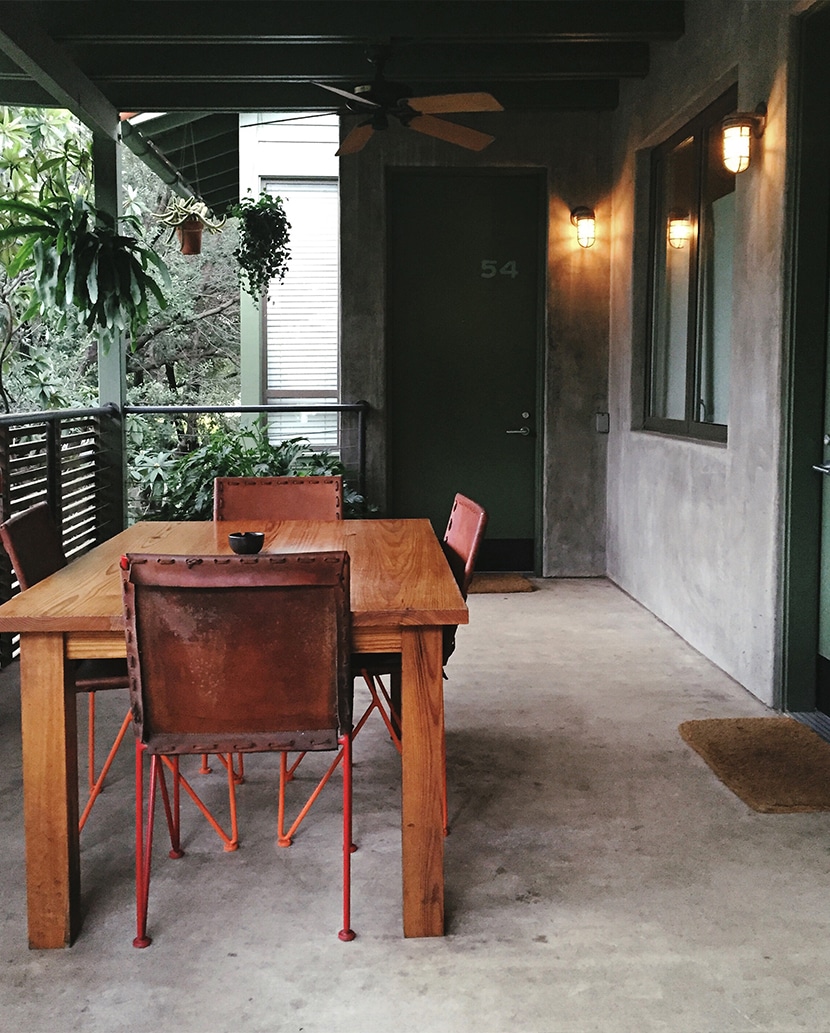 The next morning we had brunch with Jeanine and Jack's of Love and Lemons (they have an awesome cookbook coming out in April!) in their gorgeous home. It was rainy and chilly so it was a great alternative to fighting the Sunday brunch crowd. Though if we had gone out we would have probably gone to Hillside Farmacy across from the Quickie Pickie in East Austin.
We closed up our time in Austin with a lunch with Becky Simpson at Contigo, which unfortunately we didn't get to fully enjoy because of the cool rainy weather, but on a nice day I could see this place being a real blast. The food was great and we really enjoyed the atmosphere.
There are tons of other awesome places we love going and I have a few listed here below as well. If you are a big Austin fan and have some of your own tips and places to add, feel free to add them to the comments. We love hearing about more and more places to go to each time we are there.
I hope you have a wonderful weekend! We are in full on baby classes between Friday Evening and then another one on Saturday morning. Life looks pretty different lately around here.