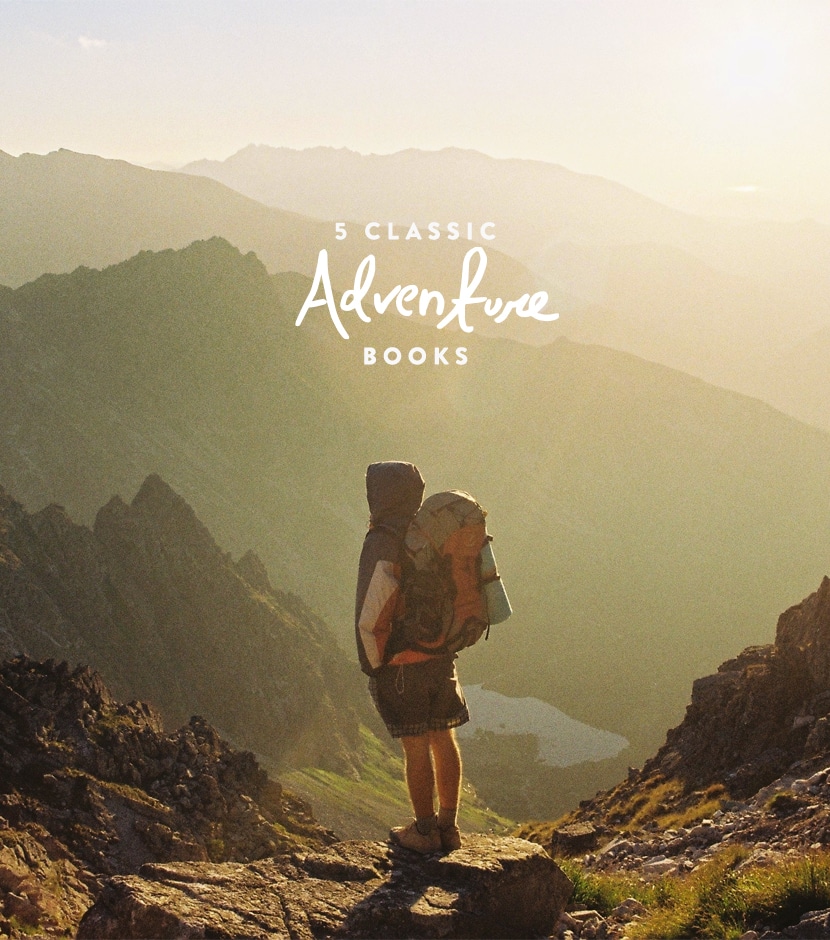 We shared our reading lists for this summer with you already, but today, we wanted to share 5 books that we think should be cracked if you are lover of adventure. We have all of these on our shelves at our home because they are well loved by both of us. They all remind us of the importance of exploring the world around us no matter the situation.
5 Classic List of Adventure Books
Who didn't grow up wishing they were one of the members in the Swiss Family Robinson?! Living treehouses and more, sounds like such a blast. At least it was to me, thus this has always been a favorite book on our shelves.

The classic road trip book. Though the grammar is hard to handle it is a classic and there are some great quotes in here.

One of the best books if you are a lover of Paris and traveling there. This is one of my favorite books by Hemingway. Just such beautiful imagery of living in Paris and the ups and downs of it.

Of all the books out there, this is still one of my favorites. It is silly because it is a young adult book, but I love the adventure in this book. I look forward to reading this one to Hayes when he gets older.

Back during the era of John Steinbeck travel in America was a lot like exploring still and no one writes about America better than Steinbeck.
What are adventure books do you love? We are always on the hunt for good ones. Consider checking out these archives below –