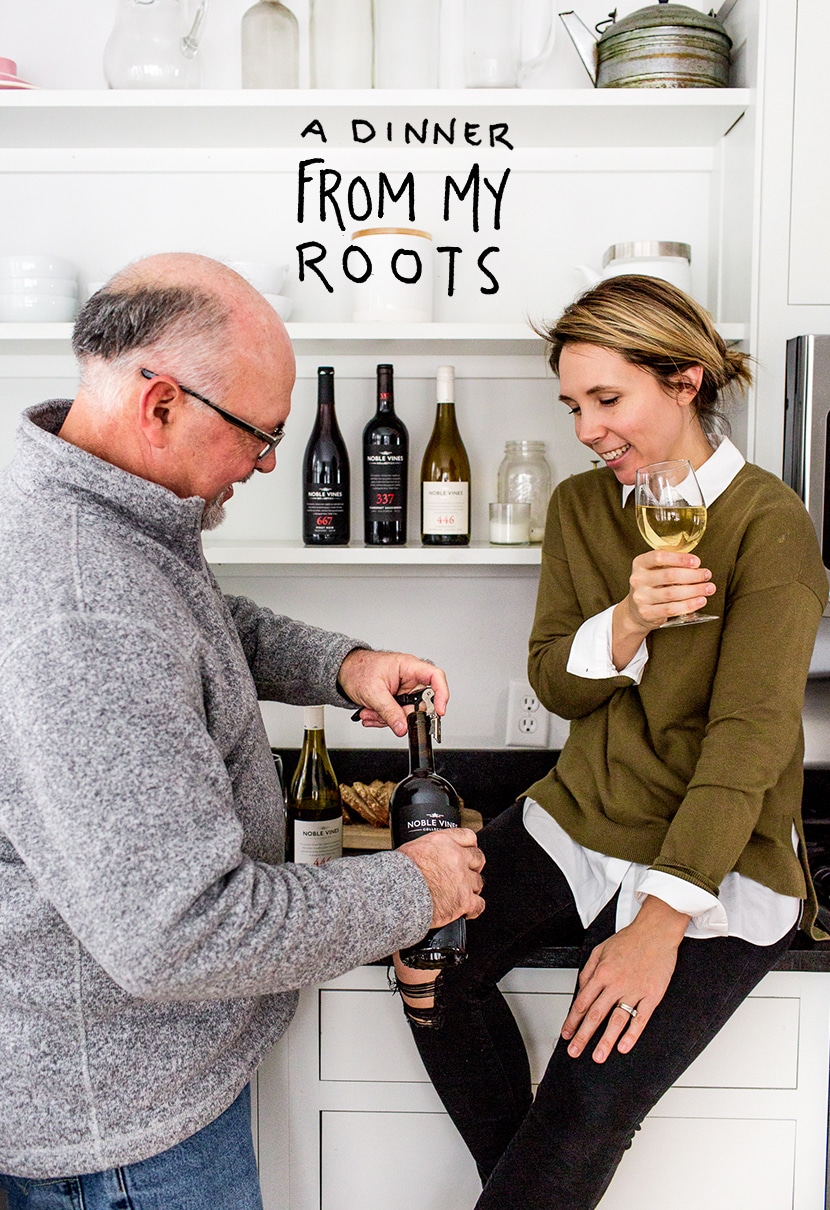 Do you have those smells that mean home? Those things that take you in seconds back to your childhood or teenage years at home? My family always made a point to gather around the table every night when my brother and I were growing up. We would gather after soccer practices, schoolwork, meetings, etc to come together and enjoy a meal. When my mom became busy with her job my dad became the one to take over the meals in our family especially when I was in high school. I remember many days on cool nights in the fall driving up the driveway in my Honda Accord that had no heat and a cd changer in the trunk and opening the door, cold as cold can be, and smell a roast in the oven as I removed my boots in the warmth of our home. My dad would be sipping wine and the moment I walked into the kitchen he would tell me to slice the bread he had made and give it a try. These little things created that sense of home that welcomed me back especially during my college years. These moments and times around the table as a family of four were what inspired my own cooking and my love for the table.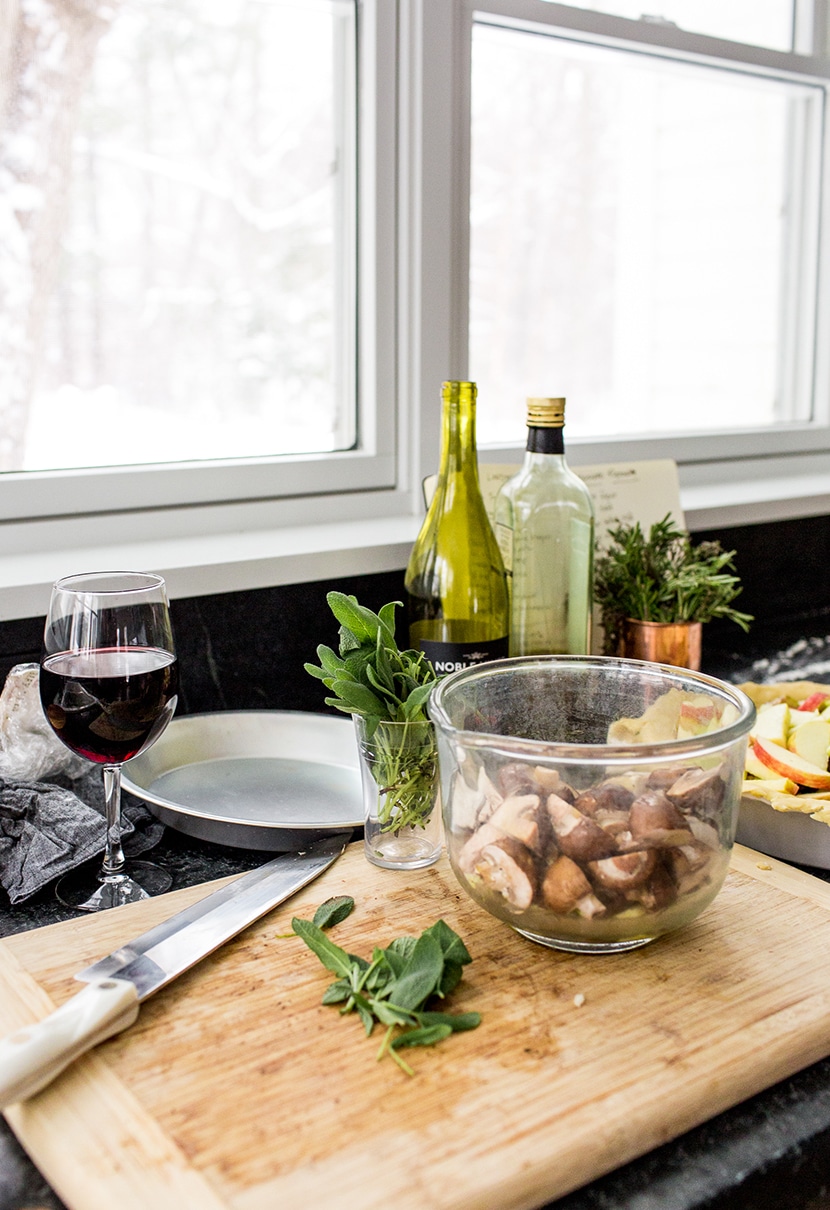 It wasn't till I became older that I discovered where my dad's passion for cooking had come from something much deeper than just a simple passion. Growing up his grandfather had left an aristocratic life in England he didn't desire for himself. He stowed away on a boat for America and then sent for the girl he loved. He soon landed in Detroit and became the chef for Ford Motor Co's staff (this spanned years obviously but I will just give the major points here). My dad had grown up with "Papa" making the most amazing London Broil and Yorkshire Pudding while talking about the magic of cooking to him as a young boy. The dishes Papa made were staple foods to his life growing up in England and it felt only natural for him to share them with his family in America. He loved a great bottle of wine, making Apple Pie, and sharing it with those he loved even more. So, when Noble Vines wine partnered with Ancestry and asked me to create a meal with their wines that connected back to my roots, I knew just who to ask to help me cook it: My dad.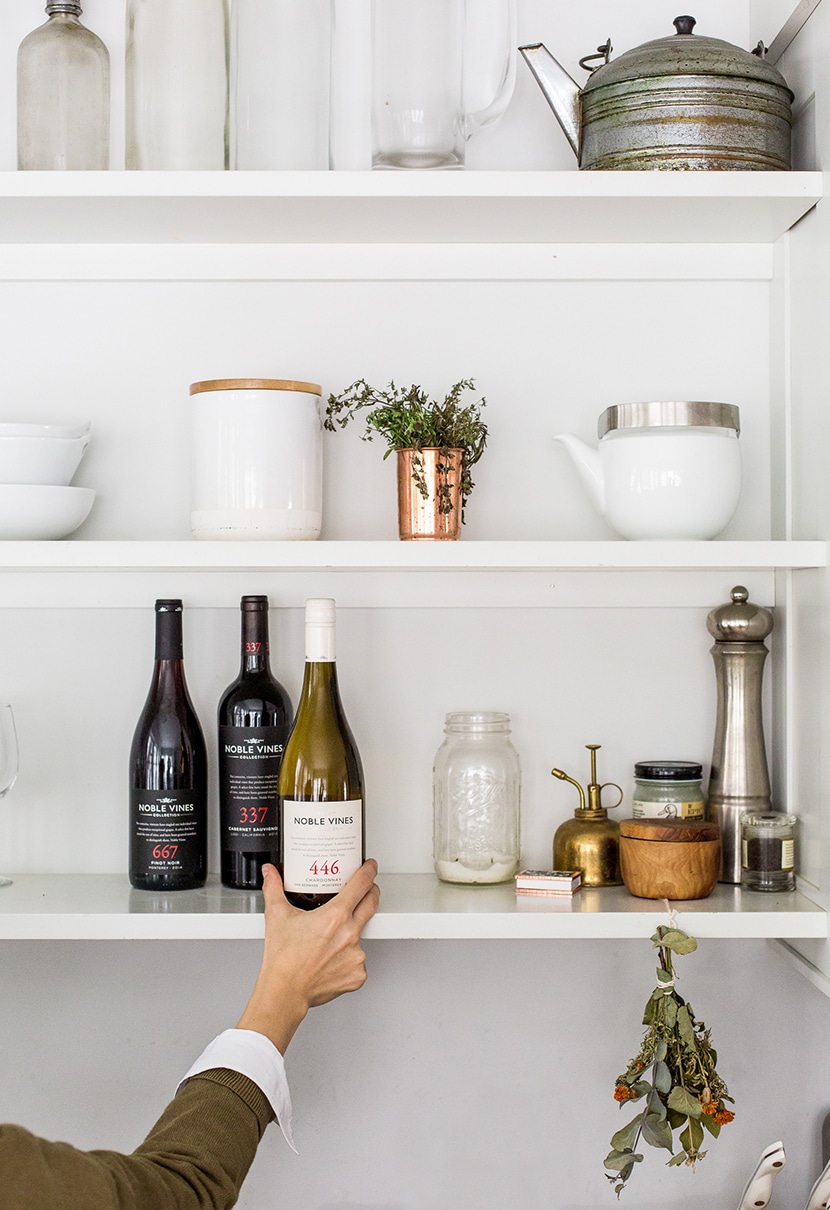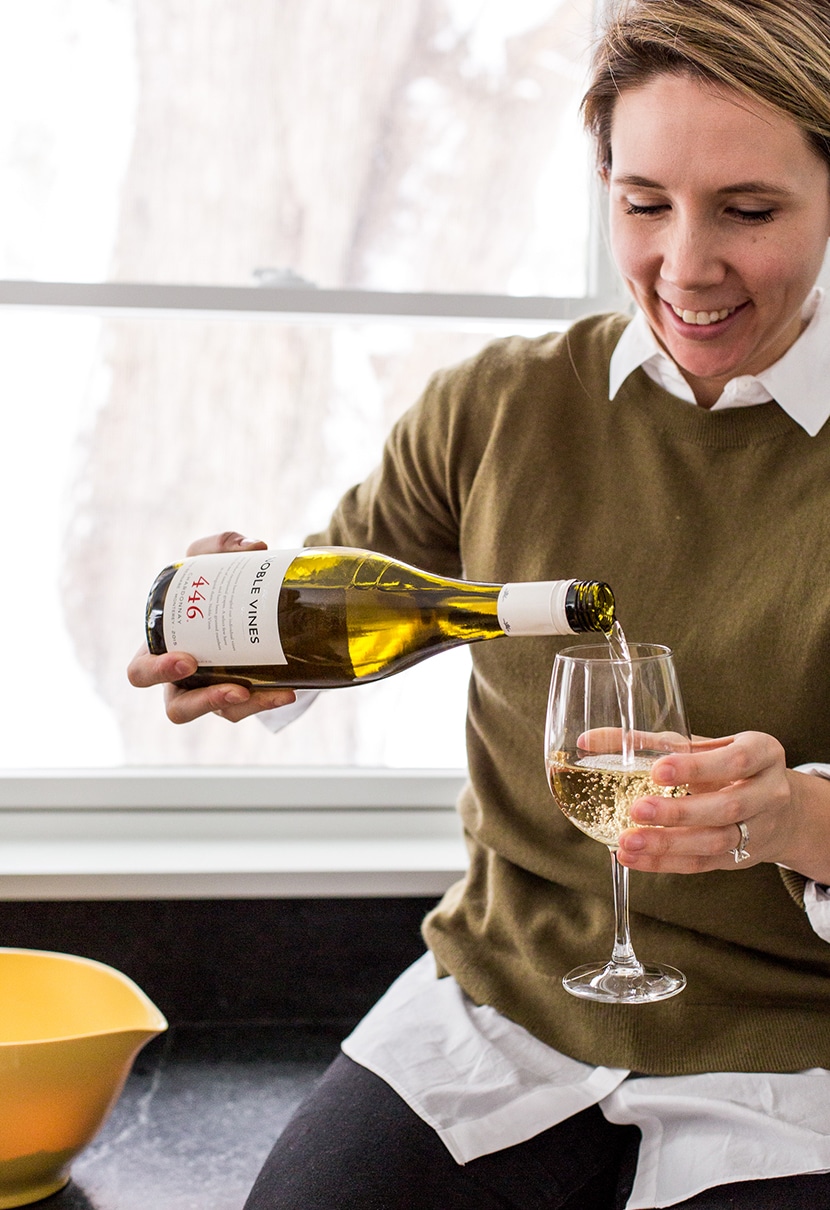 This past weekend, just in time for the holidays, we pulled together a meal that went back to our roots. Though I am still awaiting my results from Ancestry from my DNA test to know exactly where I can trace my roots back to myself, I do know a large part of who I am comes straight out of England. In fact, both sides of my family can be traced back to coming over on the Mayflower as Pilgrims. A rare thing to be a double Mayflower descendant, but I felt it was safe to say that it was no coincidence that when we went to England last year it felt extremely like home to me. So, my dad and I decided to pair three different Noble Vines wines with a meal that brought back memories of home-cooked family gatherings with Papa for my dad.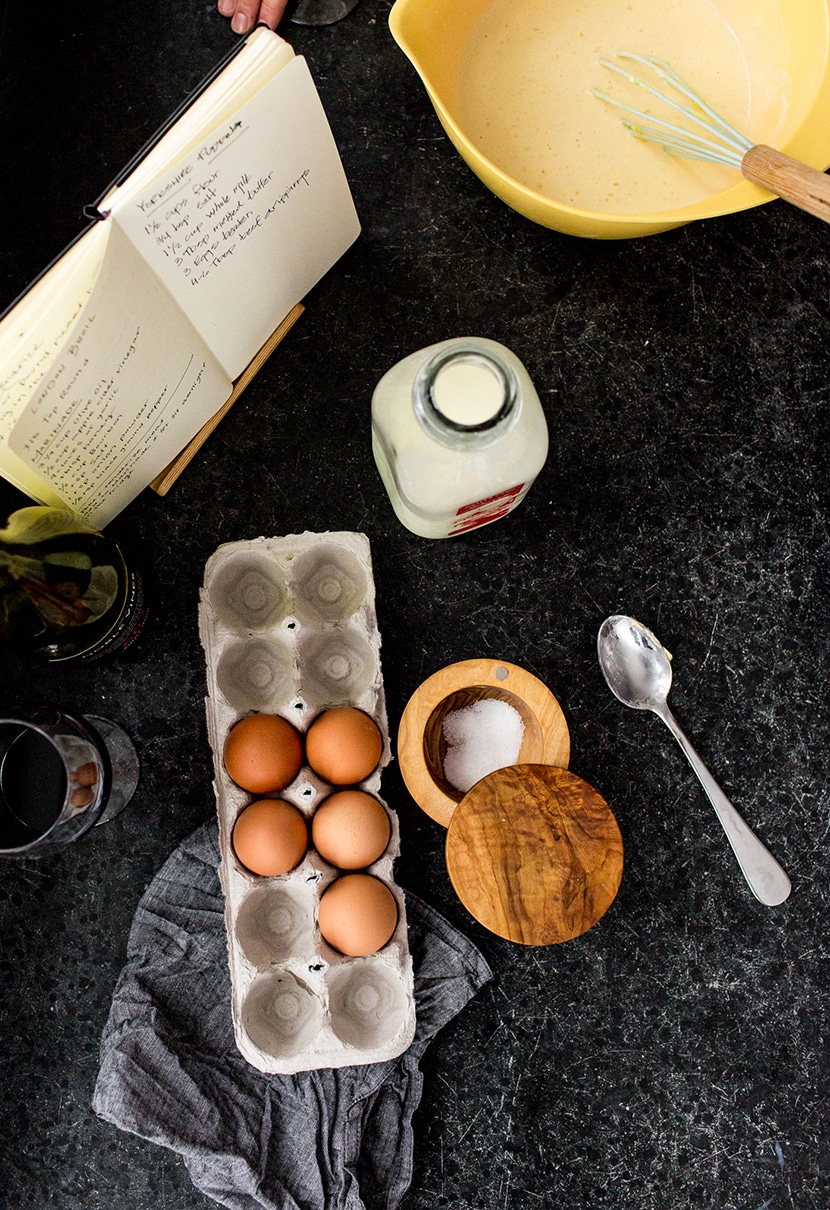 The menu we chose was simple:
A London Broil
Green Beans
Roasted Mushrooms and Garlic
A Fresh Greens Salad
Yorkshire Pudding
Fresh Bread
Apple Pie
We planned to pair the salad with Noble Vines bright and crisp 242 Sauvignon Blanc, the main course (London Broil) with Noble Vines velvety 667 Pinot Noir, and enjoy the apple pie with Noble Vines vibrant 446 Chardonnay. All simple and classic pairings to go with our meal.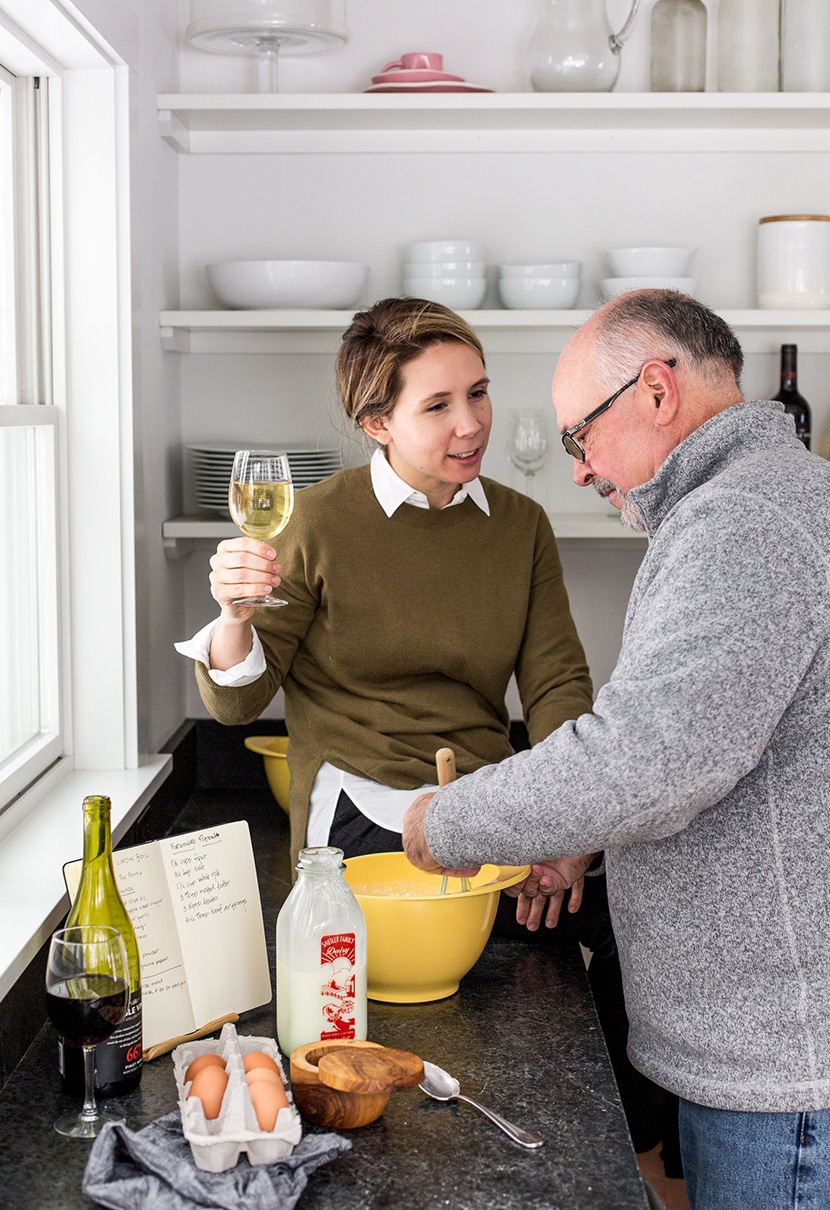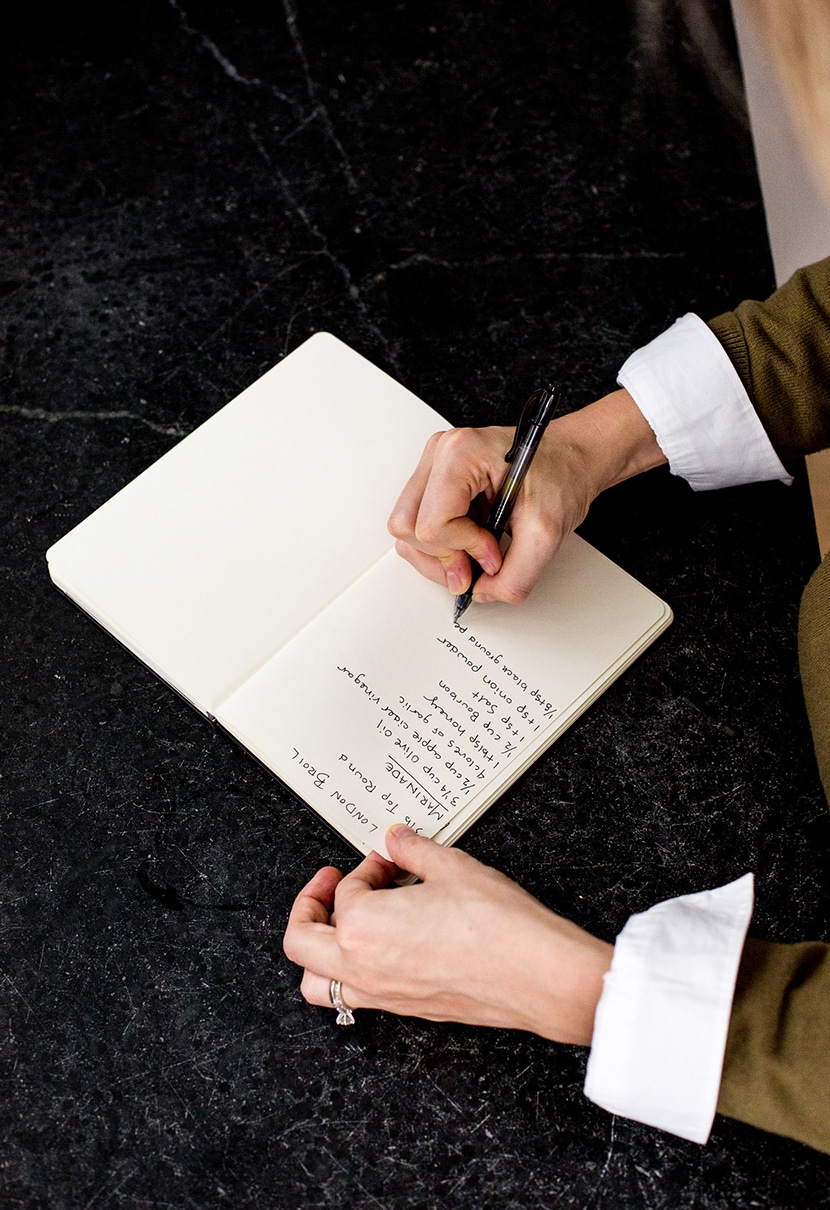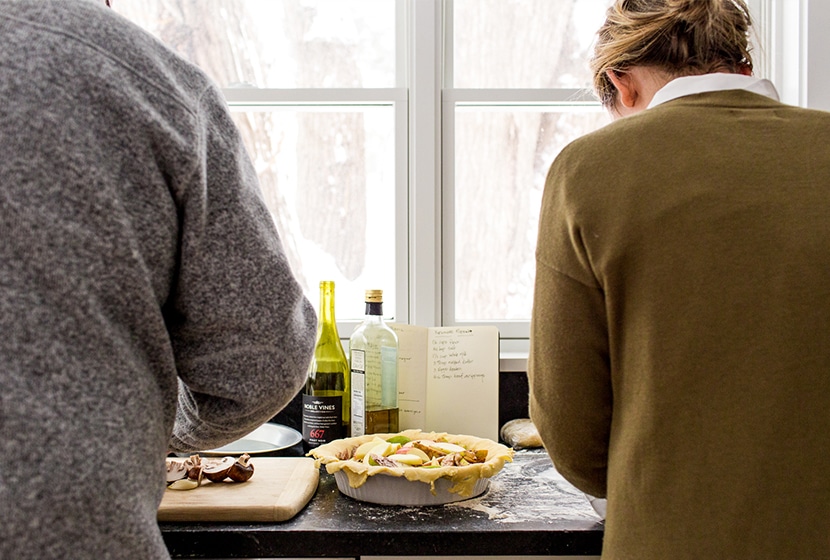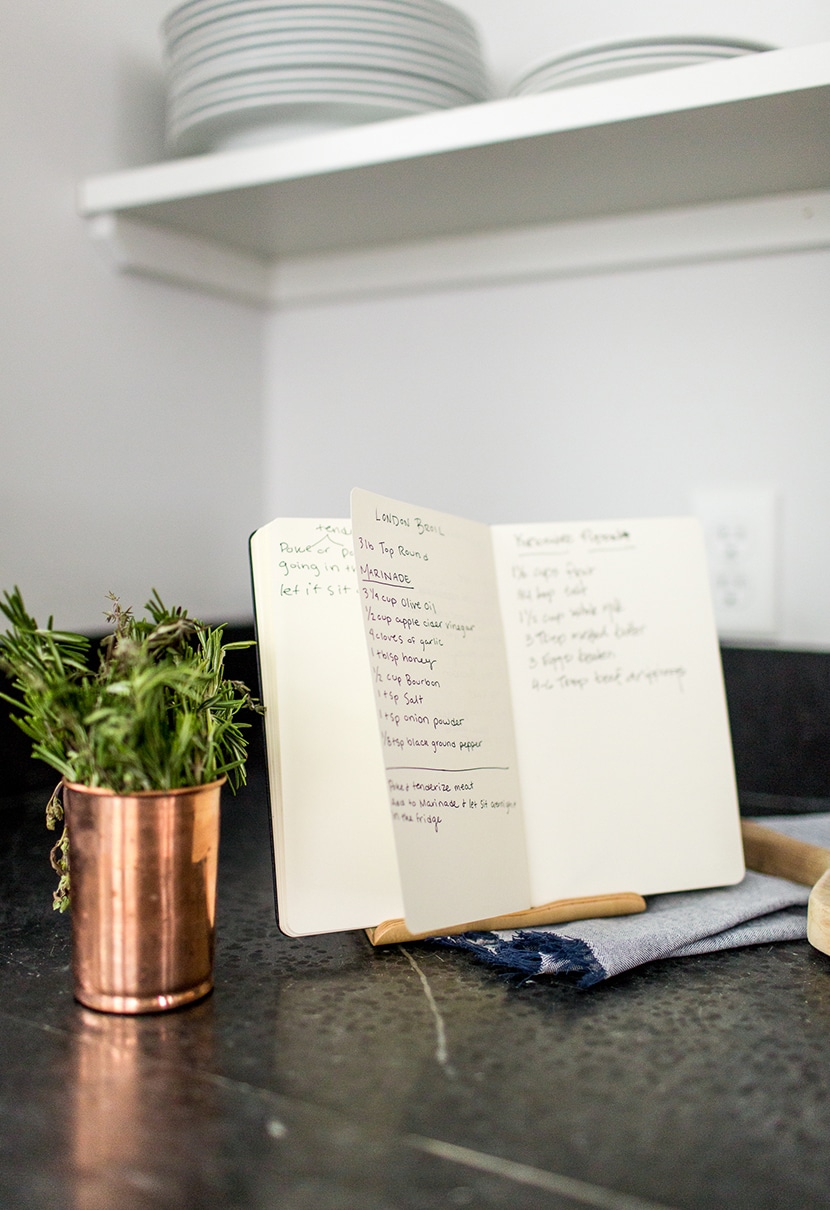 My dad and I set out together to tackle making the meal. The day before I made the apple pie crust and my dad tenderized and marinated the meat for the dinner. I have spent the last 7 years enjoying the time I spend in the kitchen with my dad. It is something I have come to look forward to whenever we get together. We cook together it is just our thing. Sometimes I am Sous Chef and sometimes he is. Either way, one thing always remains, a great bottle of wine is shared. The one thing that is also true is we are terrible at sticking to a recipe and typically can never recreate the meal we make, but this time we made a point to write it all down so this meal could become something we could share in again as a family.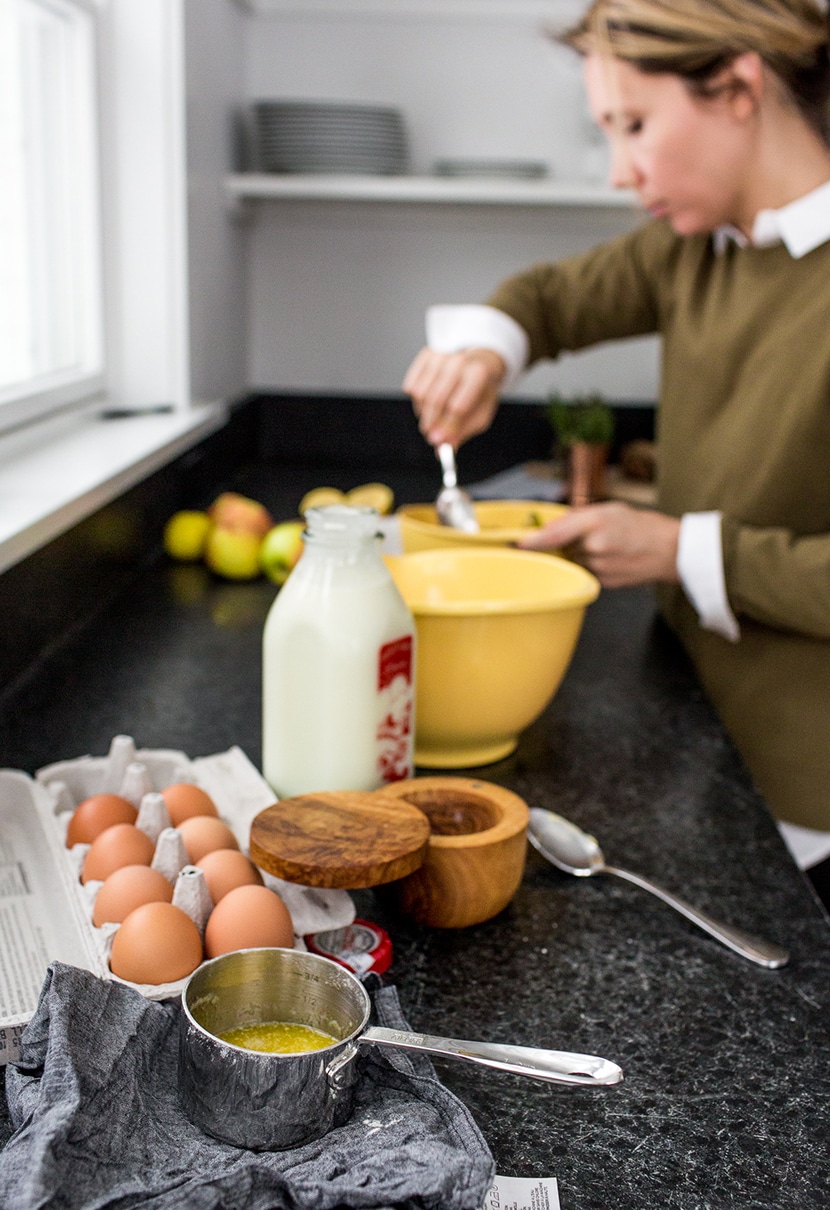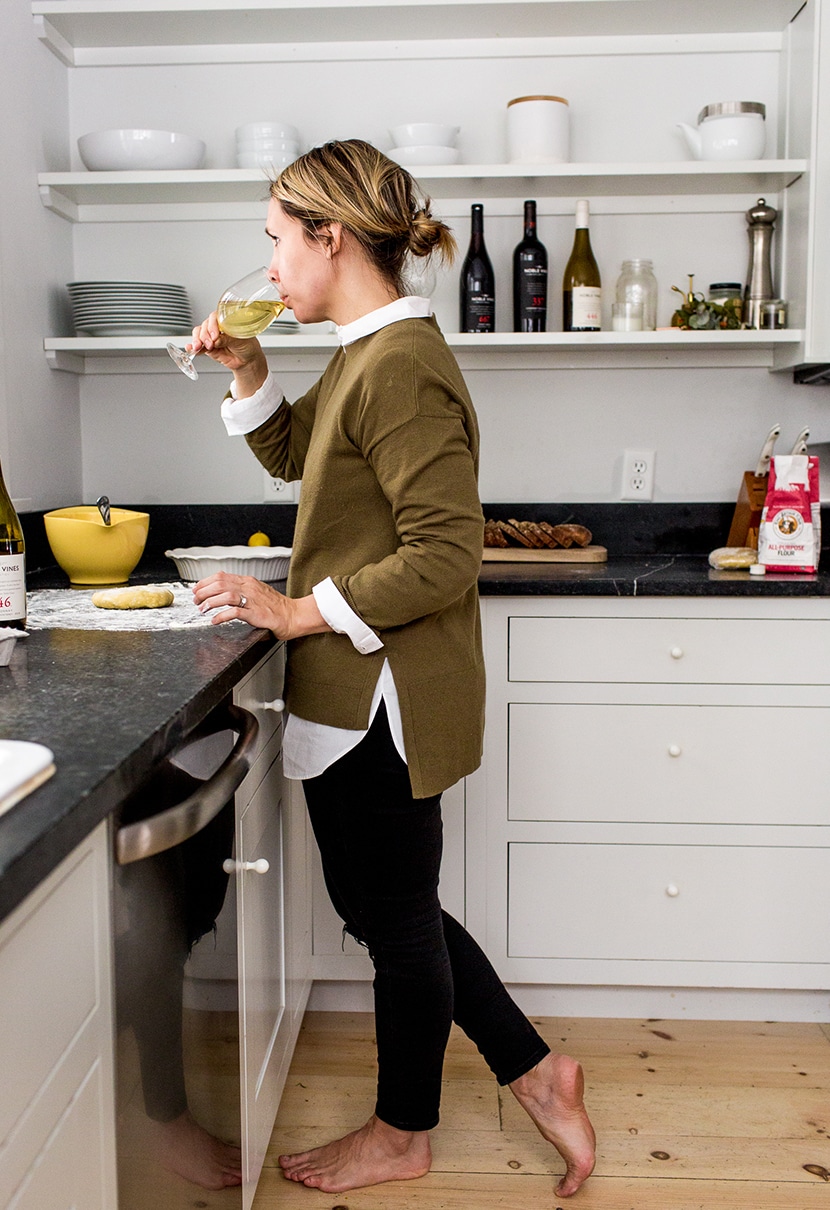 I was very excited about this story not just because of the chance to learn more about where I come from and to have a chance to cook with my dad, but because of the story behind Noble Vines. Noble Vines doesn't just have a great looking label, each of their bottles has a wonderful story of their own lineage. Each of their wines is marked by a red number prominently on the label and that number indicates the vine stock number the vines have been taken from. They can be traced back to some of the best and oldest vines in the world. They farm the grapes sustainably to make sure that not only great care is taken of the vines they have worked hard to grow and find, but also so the land they grow endures for years to come. We love the idea that each bottle has a story to tell and how love and thought goes into each bottle.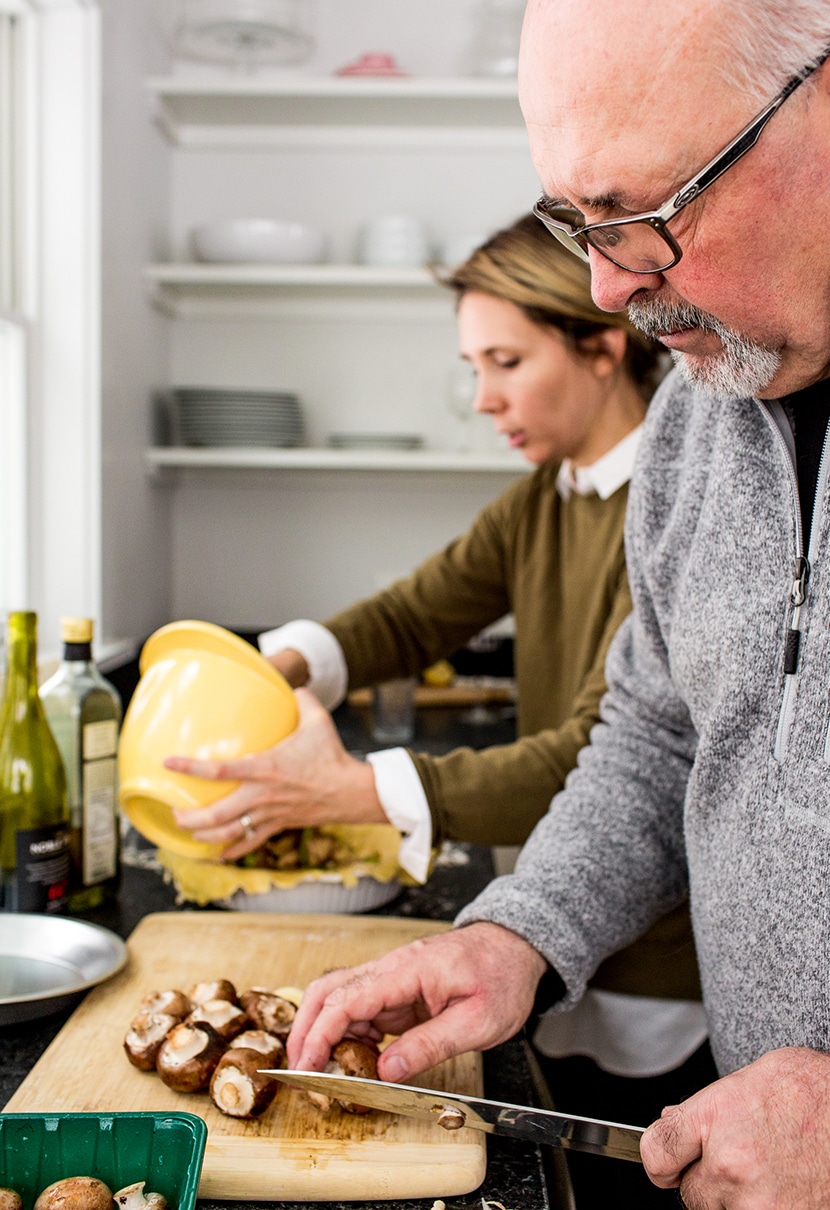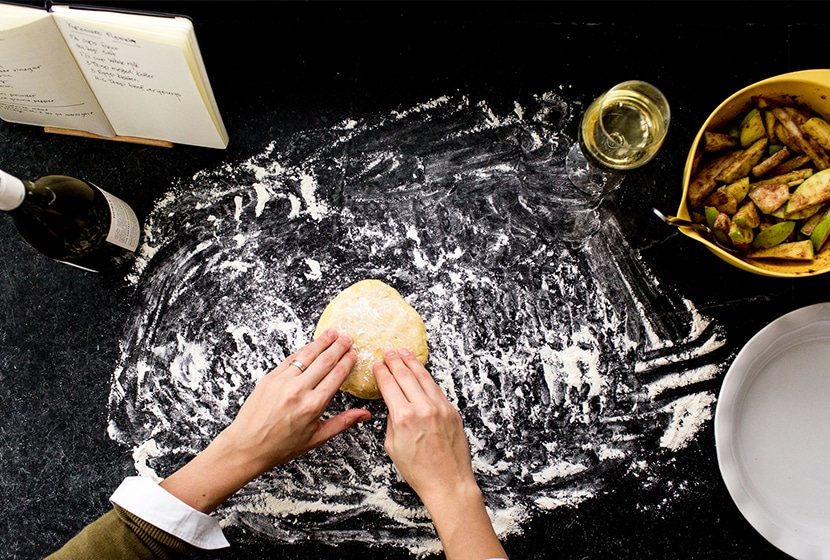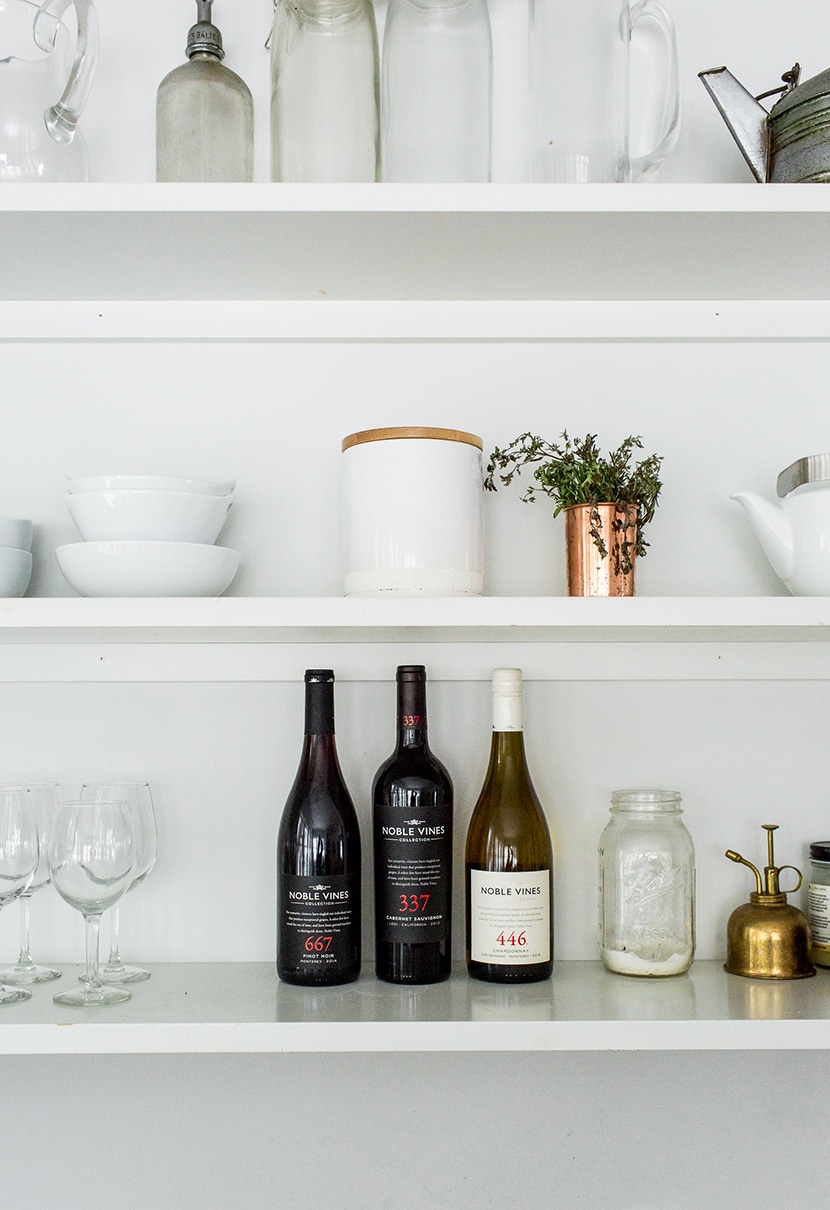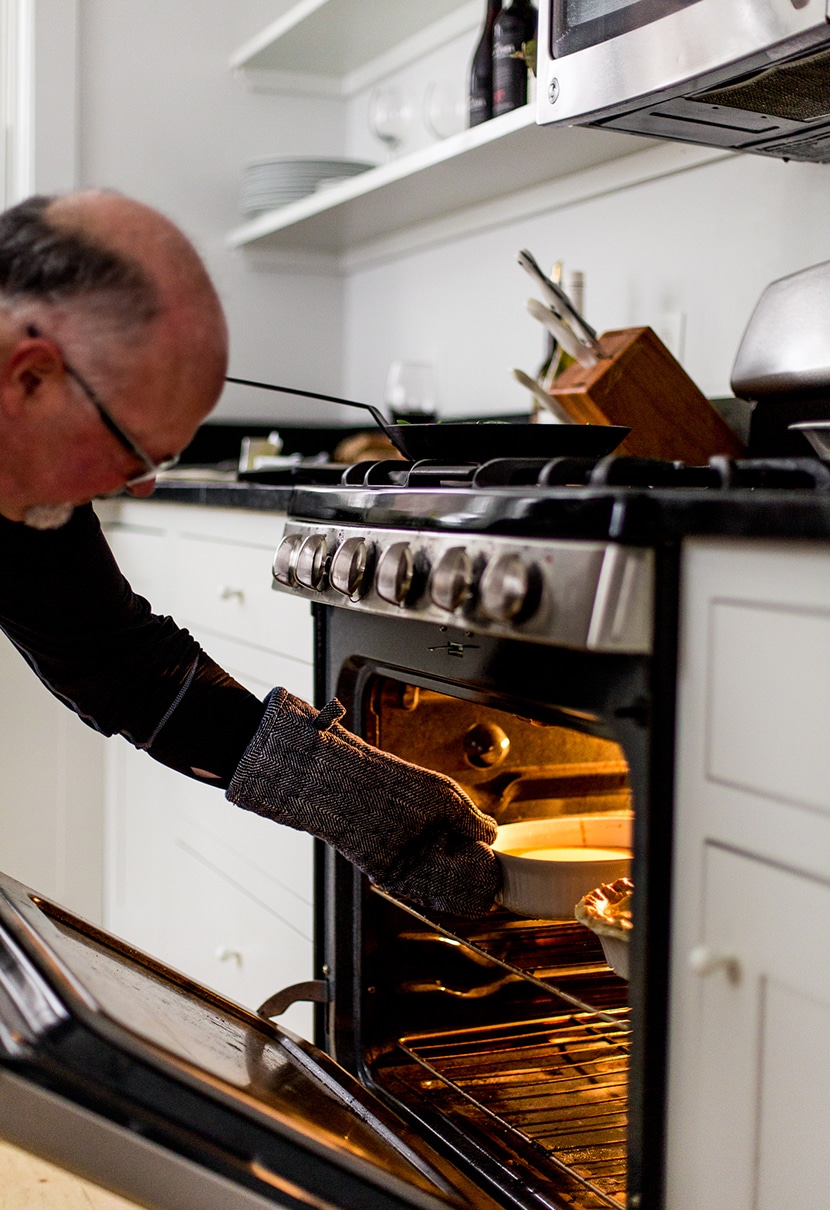 As we waited for dinner to finish up in the oven and on the stovetop, I gathered and set the table you saw in Monday's post. I pulled out my grandmother's dishes that are classic English Romantic Queen's Ware from Wedgwood. She gave them to me when Mike and I got married in hopes that we would continue to enjoy special family meals on them. There wasn't a meal I could imagine to better use them for than this one full of recipes that reminded us all of her father's love for cooking foods that were a part of his life in England.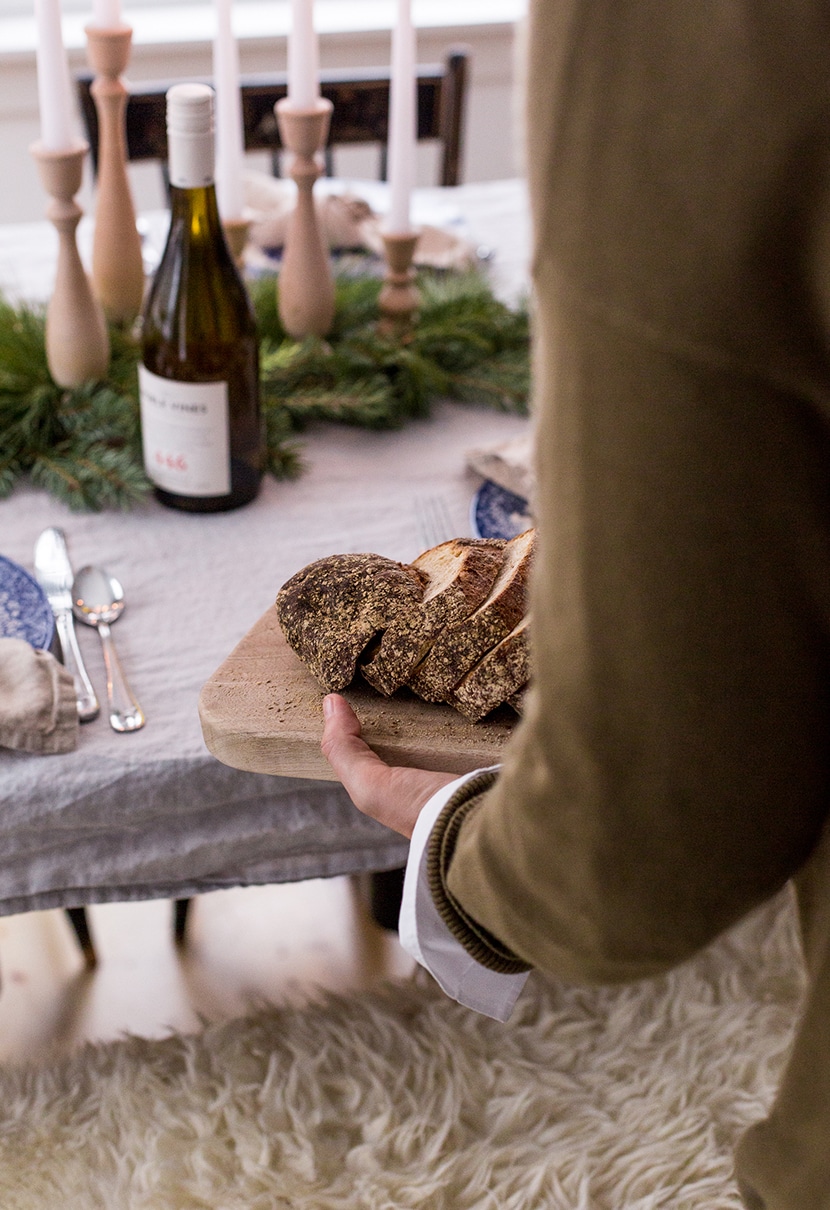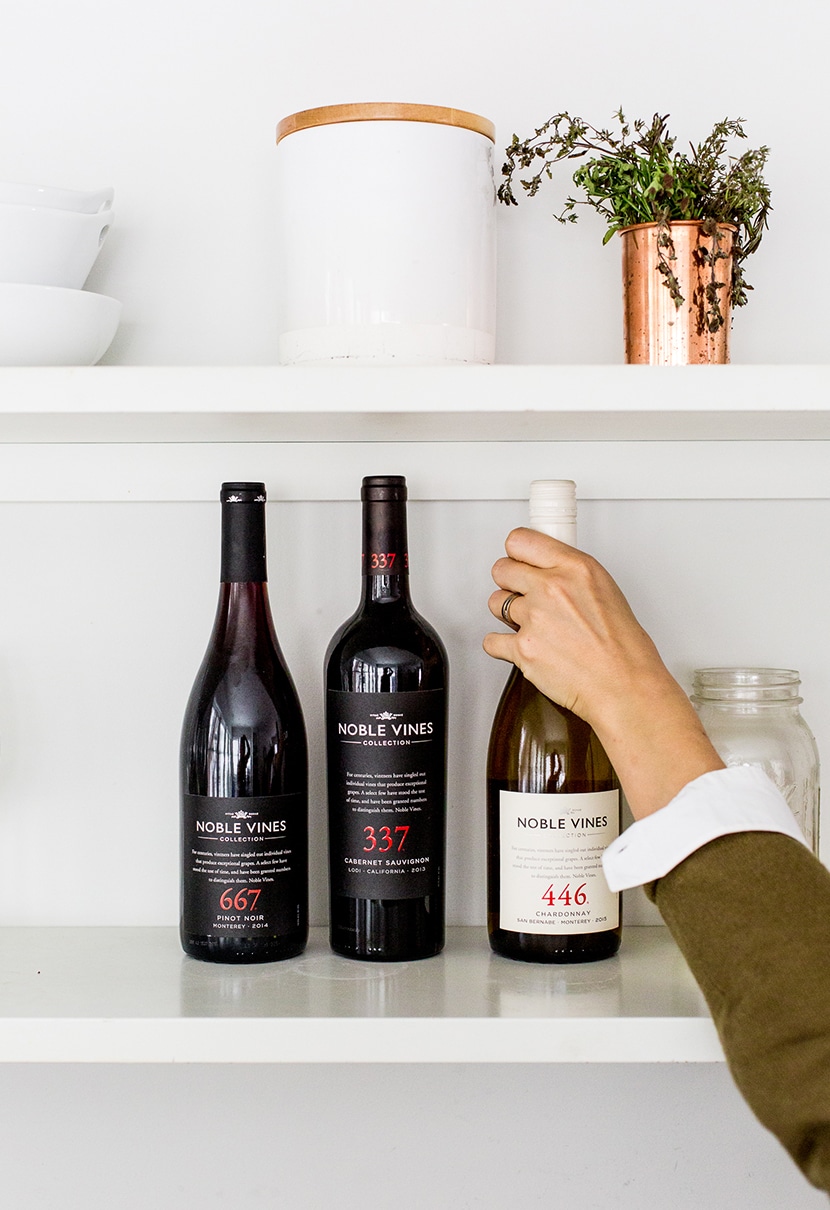 With the table set and the wine being opened for the courses, we put the finishing touches on the dishes. A little parsley on top of the London Broil and some fresh rosemary on the roasted mushrooms.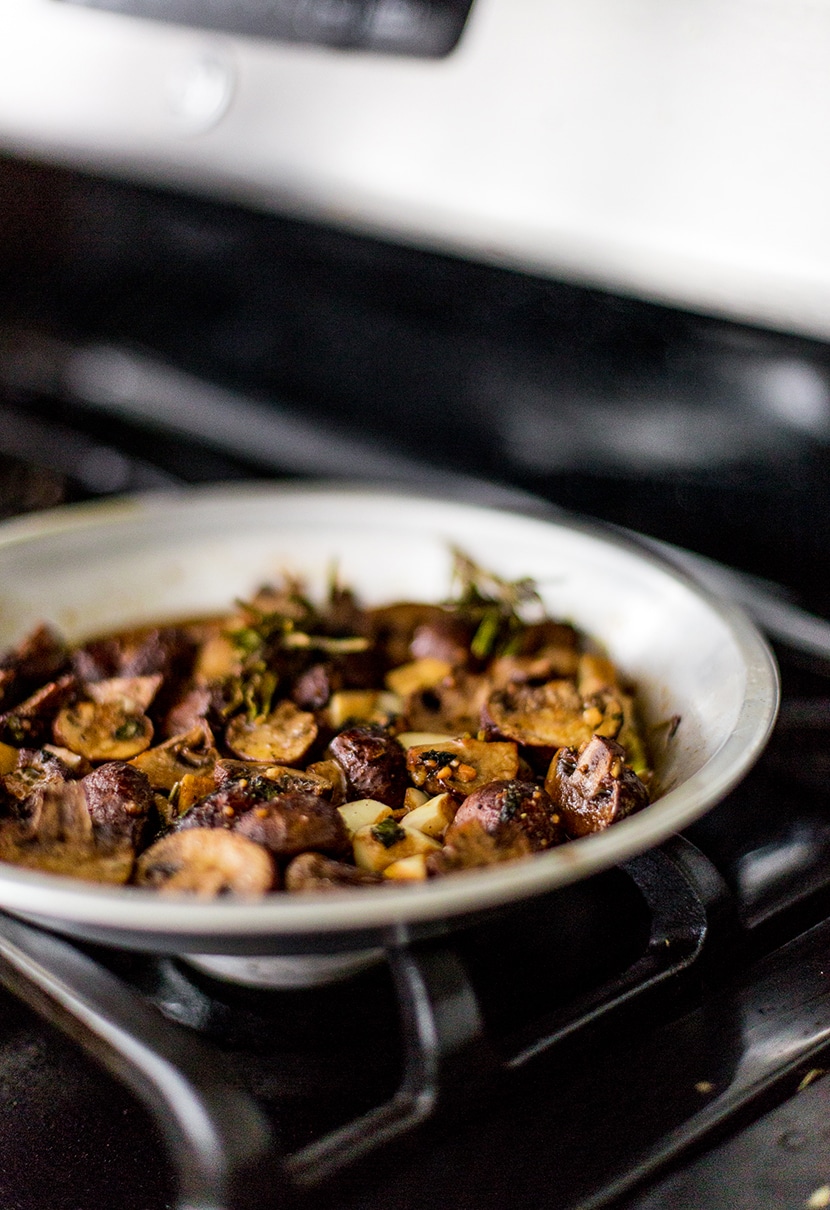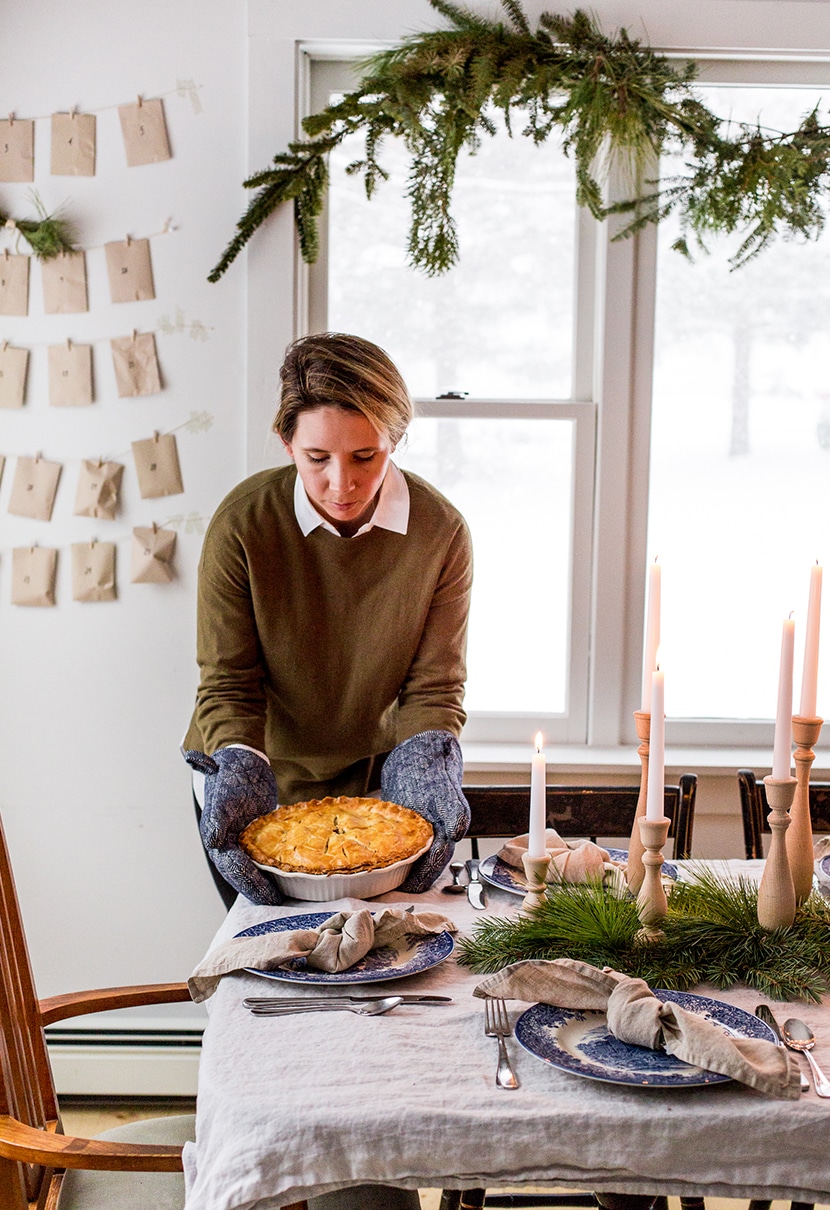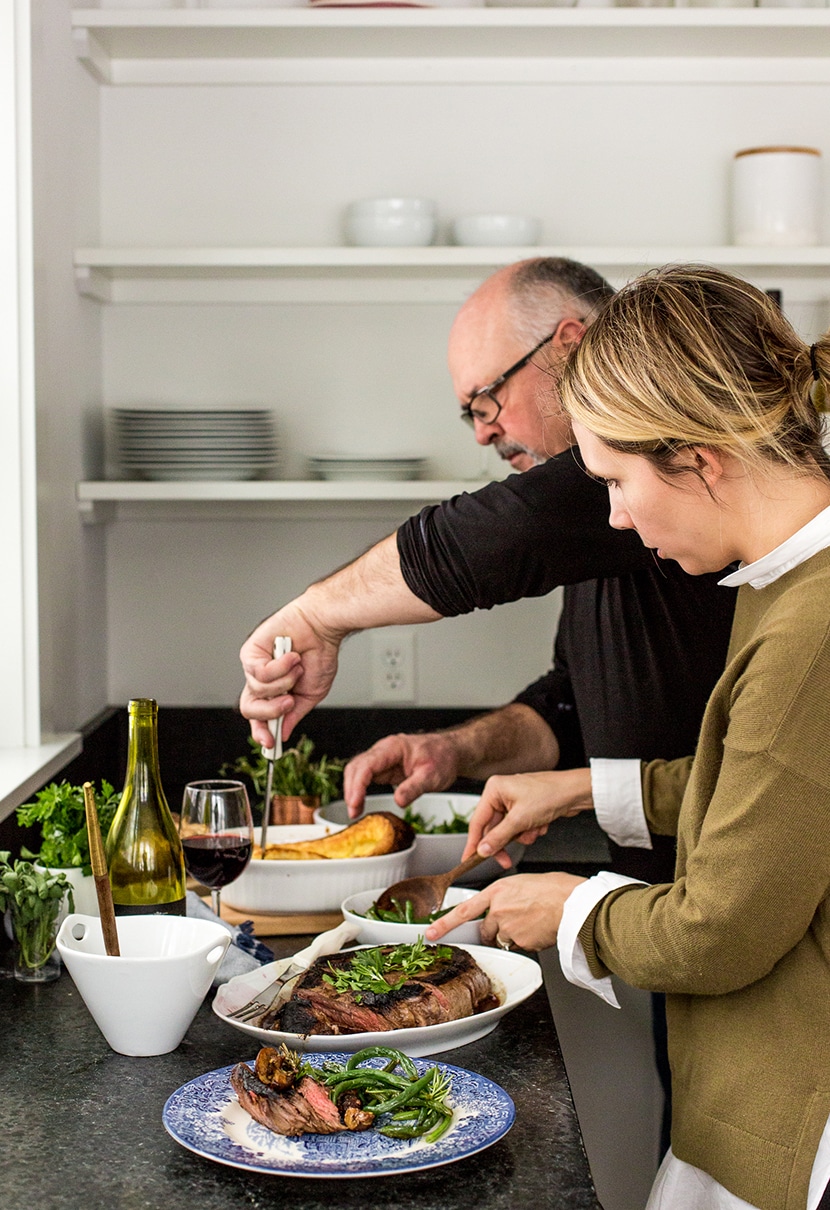 We gathered our plates so we could dig into the amazing meal we had prepared together. There is nothing more satisfying than spending the day cooking only to enjoy the fruits of your labor.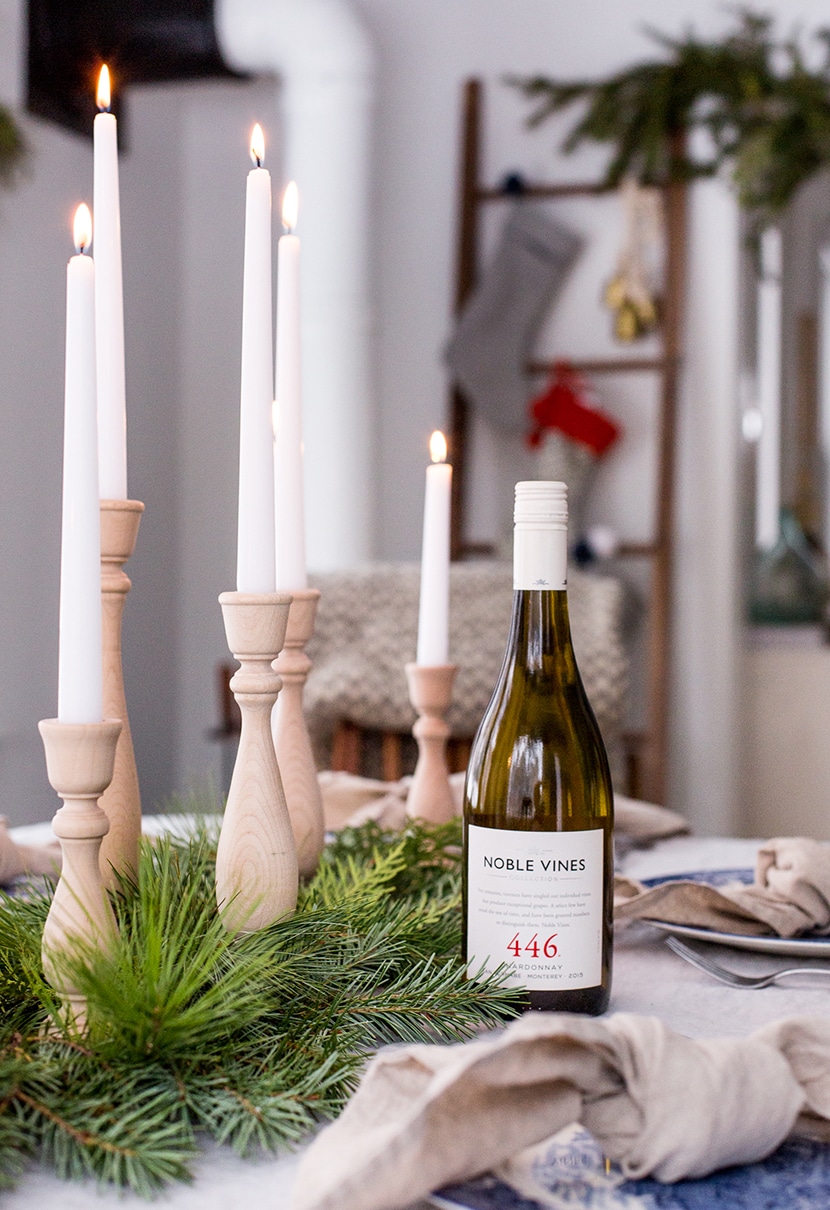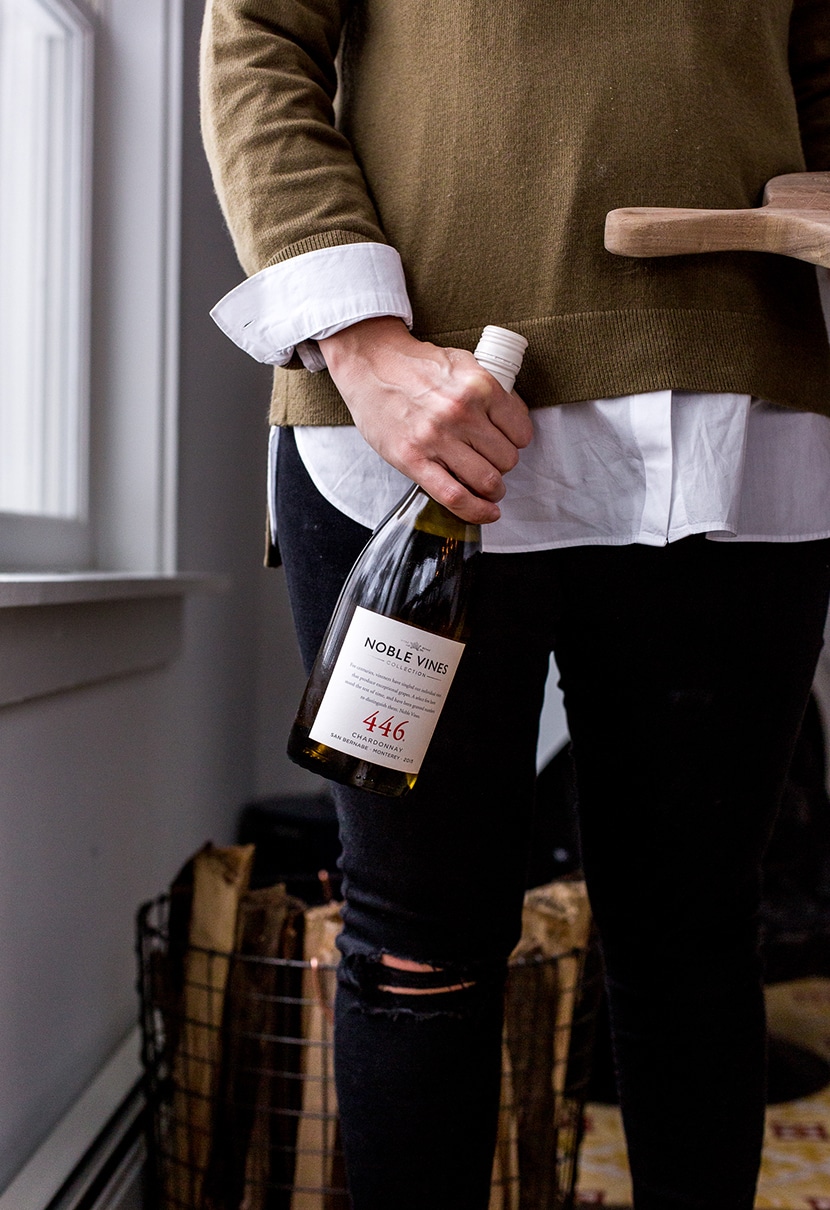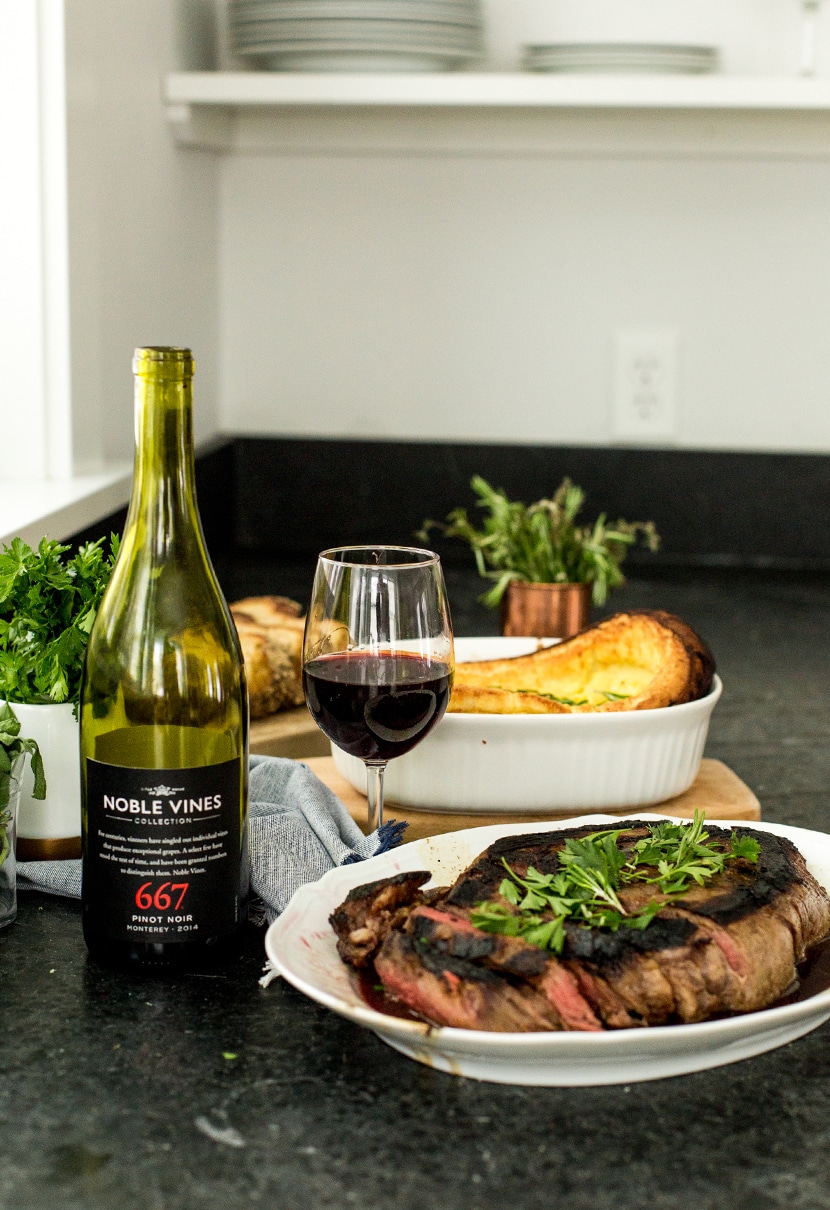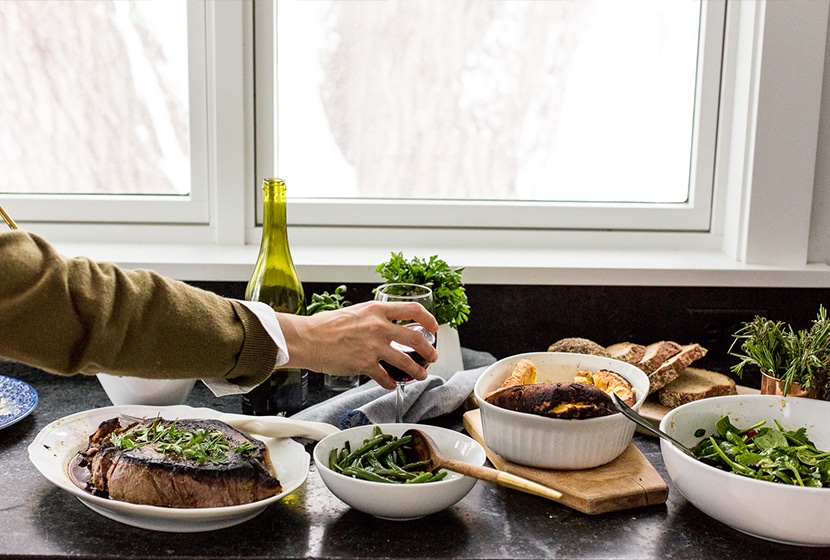 We grabbed our glasses of wine and our plates to enjoy a meal of heritage and memories both old and new. There was much excitement to try many of these flavors my dad loved from his years as a child enjoying his grandfather cooking for him. A story I hope Hayes will be able to tell for himself one day.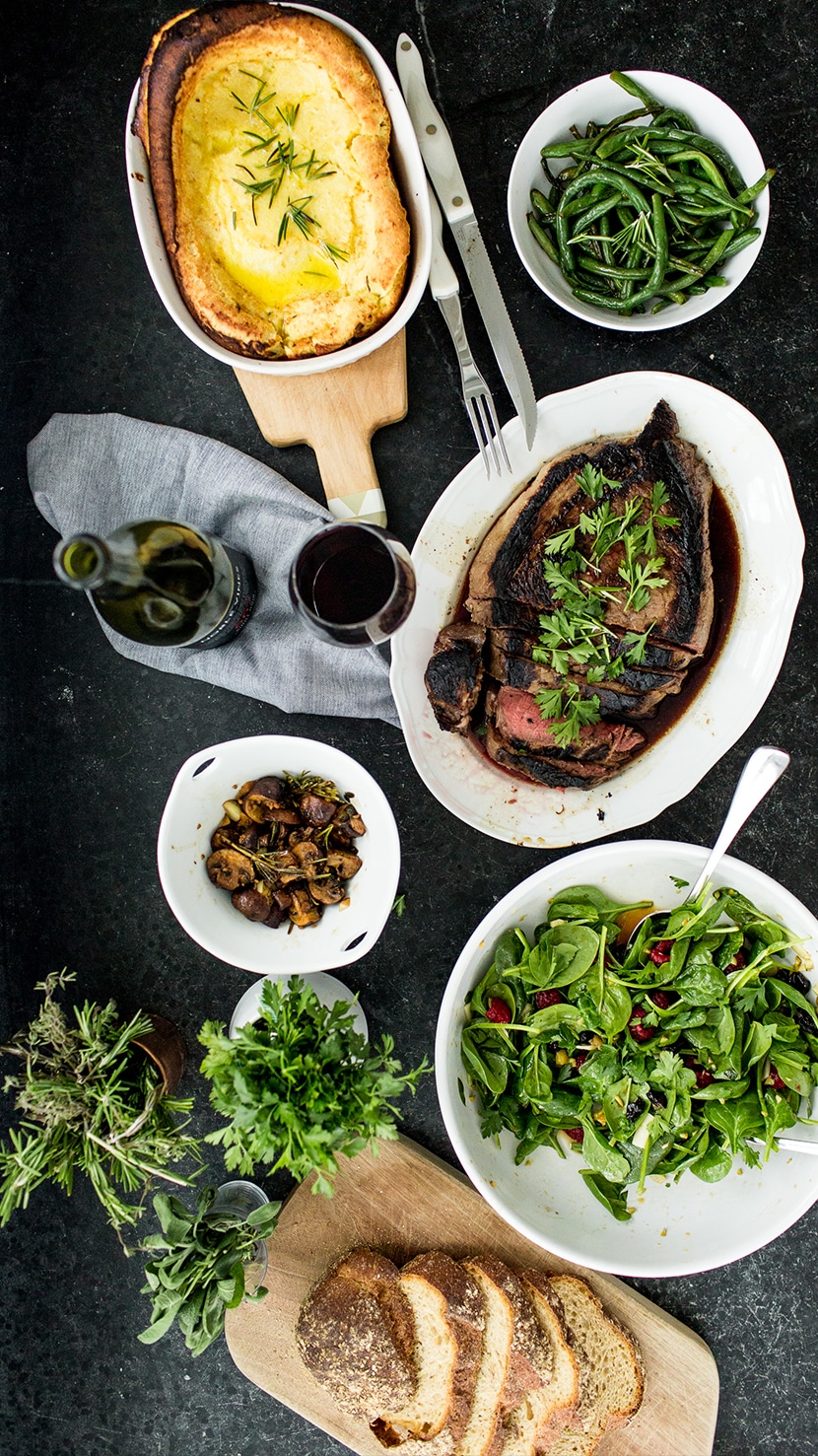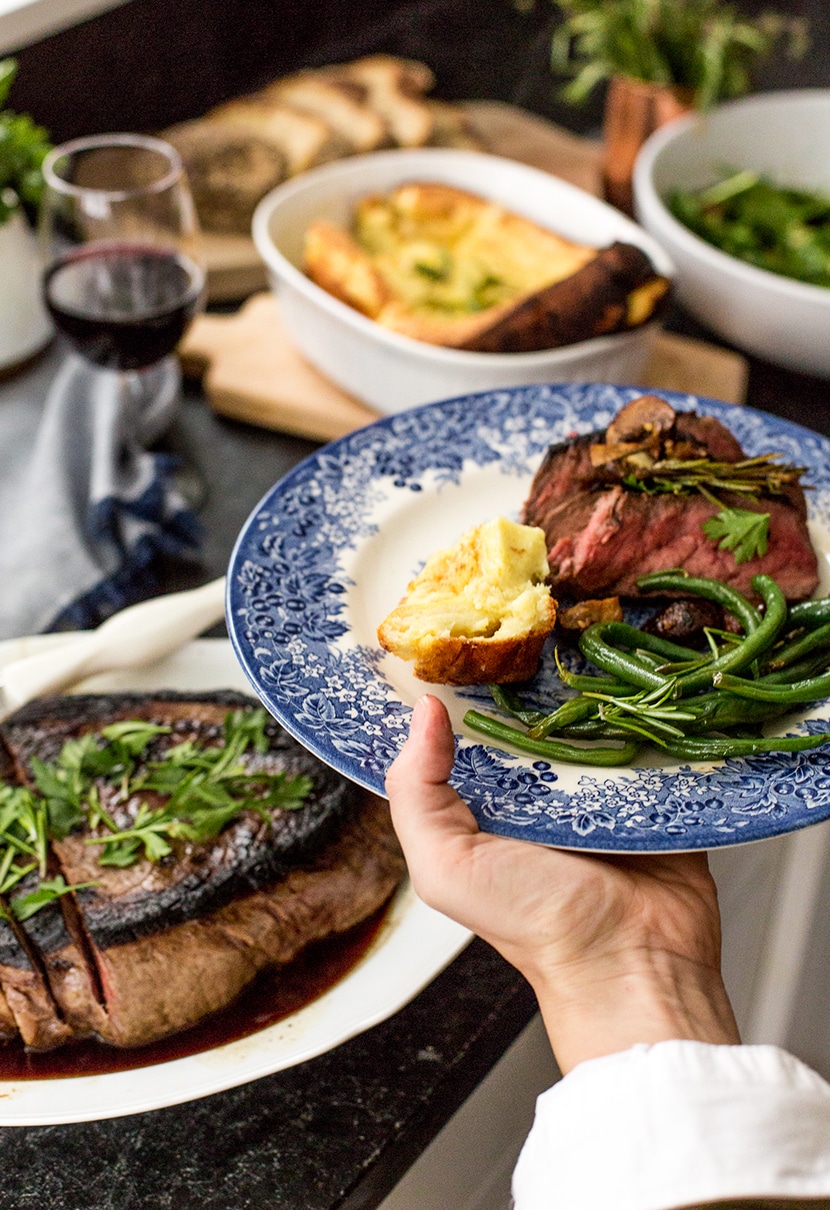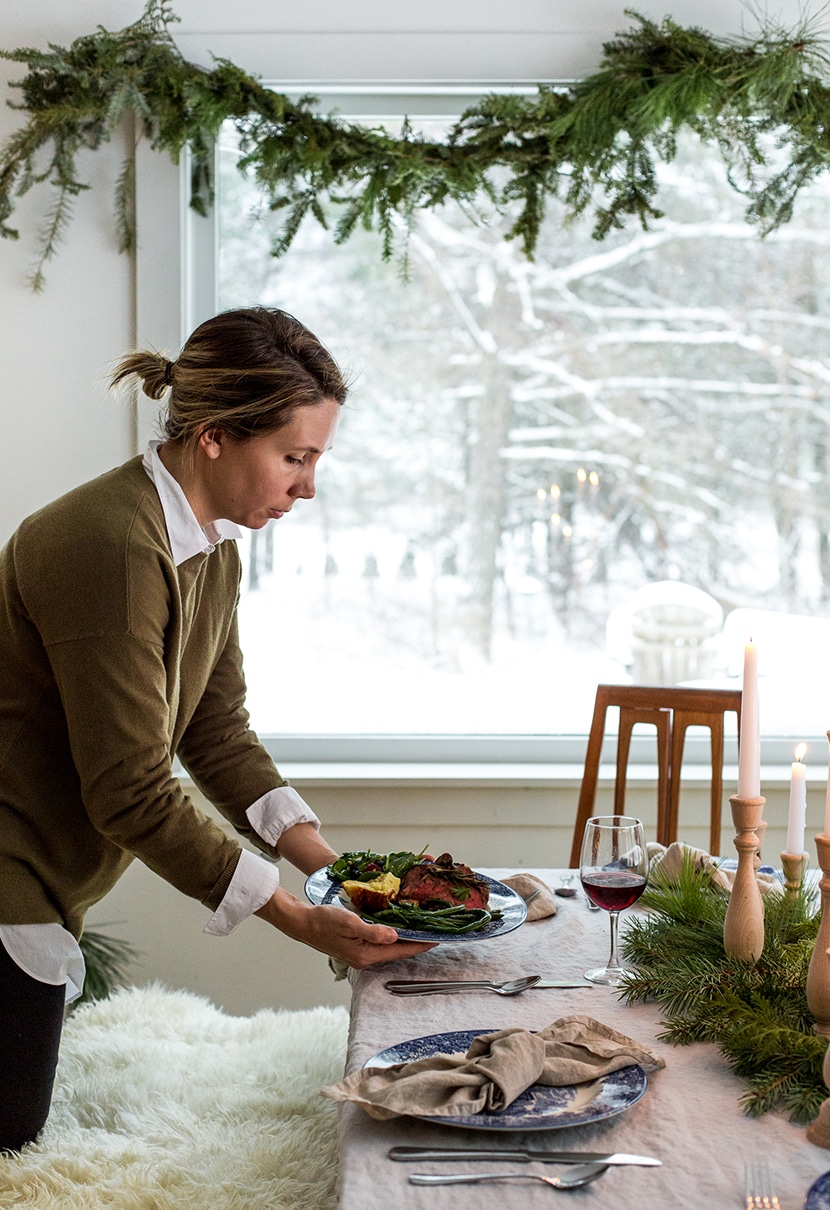 What meals connect to your heritage? Do you have a unique story about where you came from? Do you have traditions that connect to it?
This post was in partnership with Noble Vines and Ancestry. All thoughts and opinions are our own. Thank you for supporting the brands that support The Fresh Exchange.