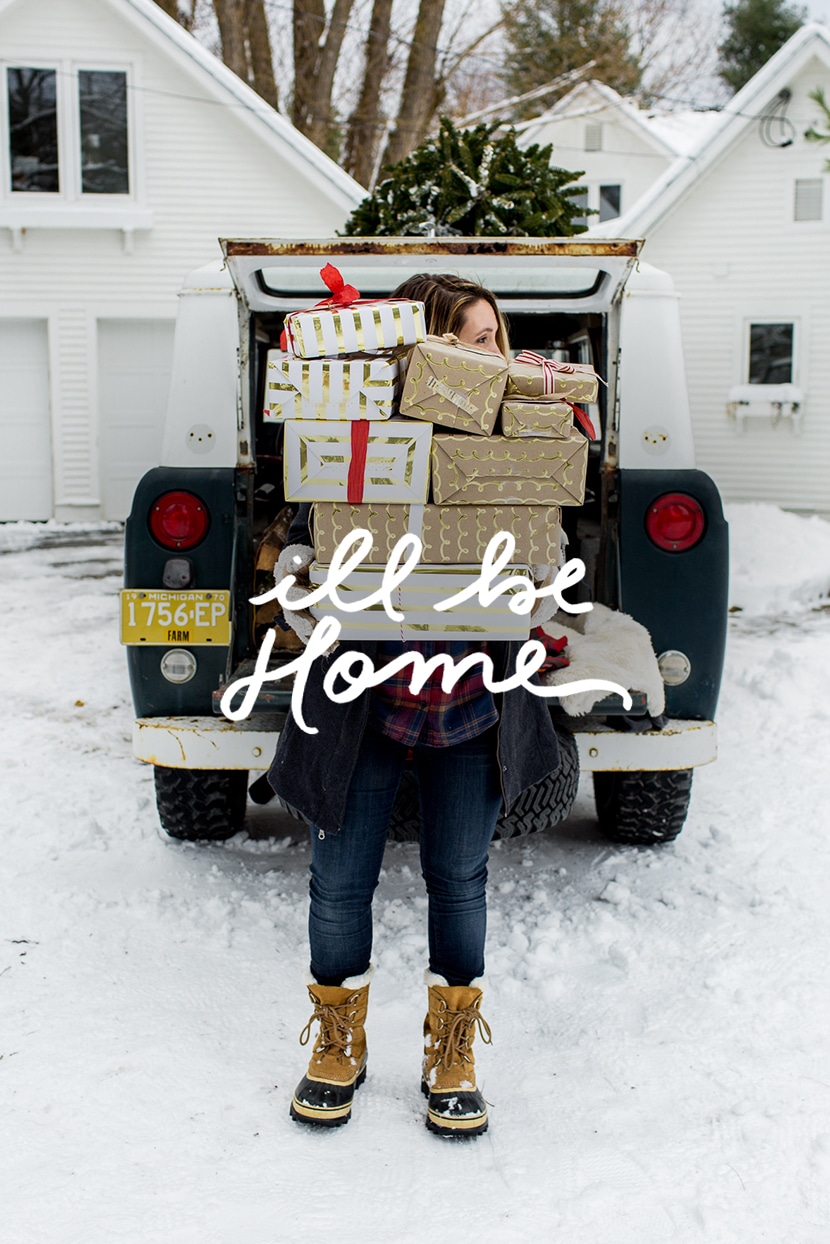 There is no doubt that winter has arrived here in Michigan. On Wednesday we celebrated Winter Solstice by staying close to home and this weekend we will celebrate Christmas. The craziness of the season is rapidly becoming quieter and we are packing up to head to my parent's home and the family hunting cabin just a few towns over to spend our first Christmas as a family of three. We have been deeply enjoying the weeks of holiday festivities from finding our tree to wrapping gifts to making garland to getting out in the snowy weather to learning how to handle a Christmas tree with a baby. Life has been a wild ride this year, but to find ourselves back in Michigan surrounded by the snow and evergreens that just make me so happy I couldn't be happier with how our year is ending.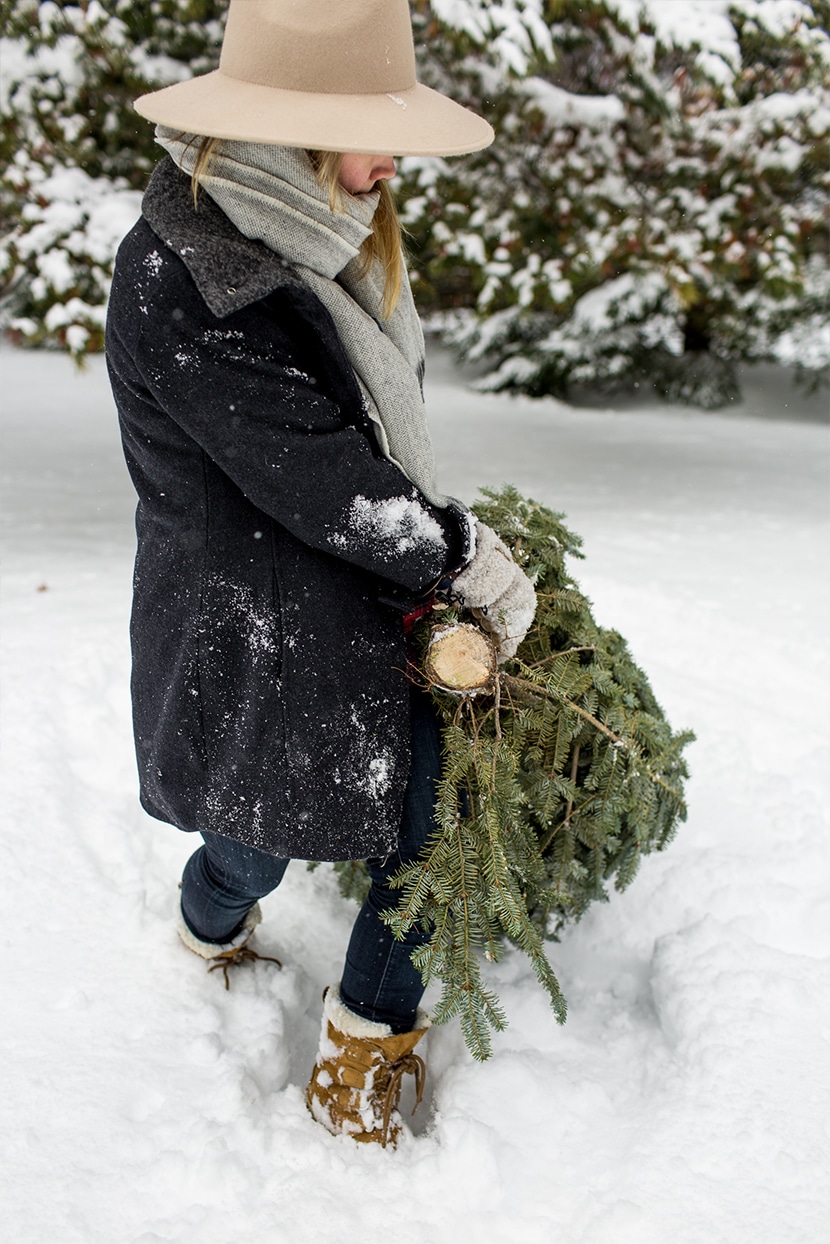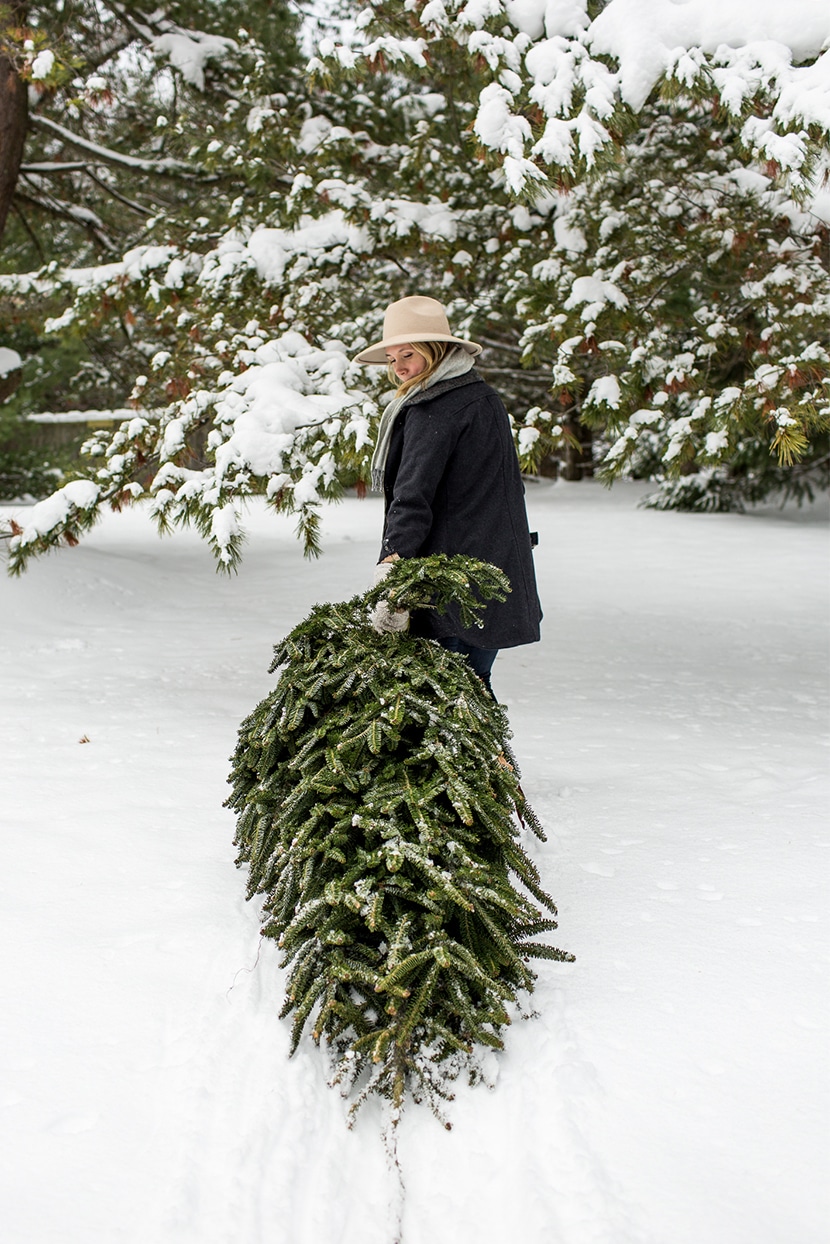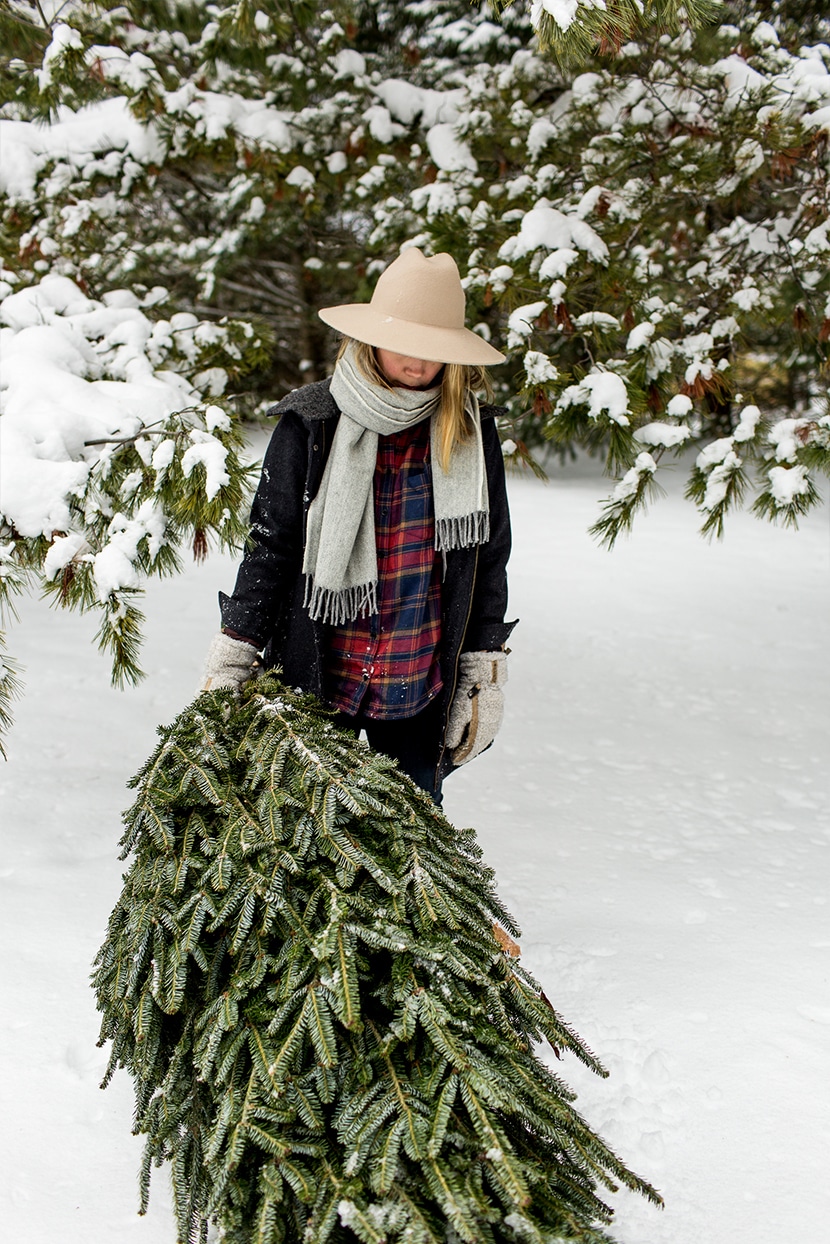 The past three years we have found ourselves far from a white Christmas. A few Christmas's in Texas followed by last year being unable to get to my family's Christmas because I was over 32 weeks pregnant and had no desire to get on a plane. I never knew till I experienced a Christmas without snow just how much it felt like the star on top of the tree for me when it came to its importance in my holiday spirit.  Mike grew up with different experiences in Texas, but as a Northern Michigan girl, Christmas and snow have always gone together to me. In fact, I remember struggling to feel the Christmas spirit without the fluffy white stuff all around during Mike and I's first Christmas married, which we had spent with his family in Texas. The Christmas already felt a little different to me since it was my first I spent away from my family, but getting away from what I knew allowed me to learn so much of Mike's families' traditions in Texas. For instance, I learned how wonderful it is to experience a hot tub session, drinking Shiner with the windows open while enjoying Christmas music, or a warm spell that allows you to open Christmas presents in shorts. Though Christmas has always meant days of preparation of finding a tree, trekking in the snow, and enjoying a fire close to those you love I learned in the last three years how important gathering with those you love is what matters even more than just the snow. Even last year when we celebrated by ourselves in Raleigh and then enjoyed a dinner amongst all of our neighbors, I learned more than ever before those you gather with are what make a holiday special more than anything. This year, though, the snow is the icing on top of the cake for me and I am happy to experience it again for the first time in a few years.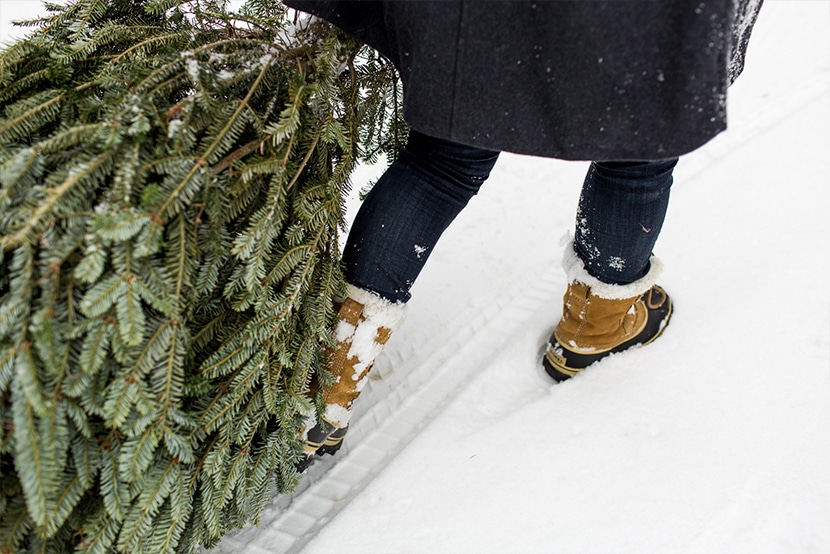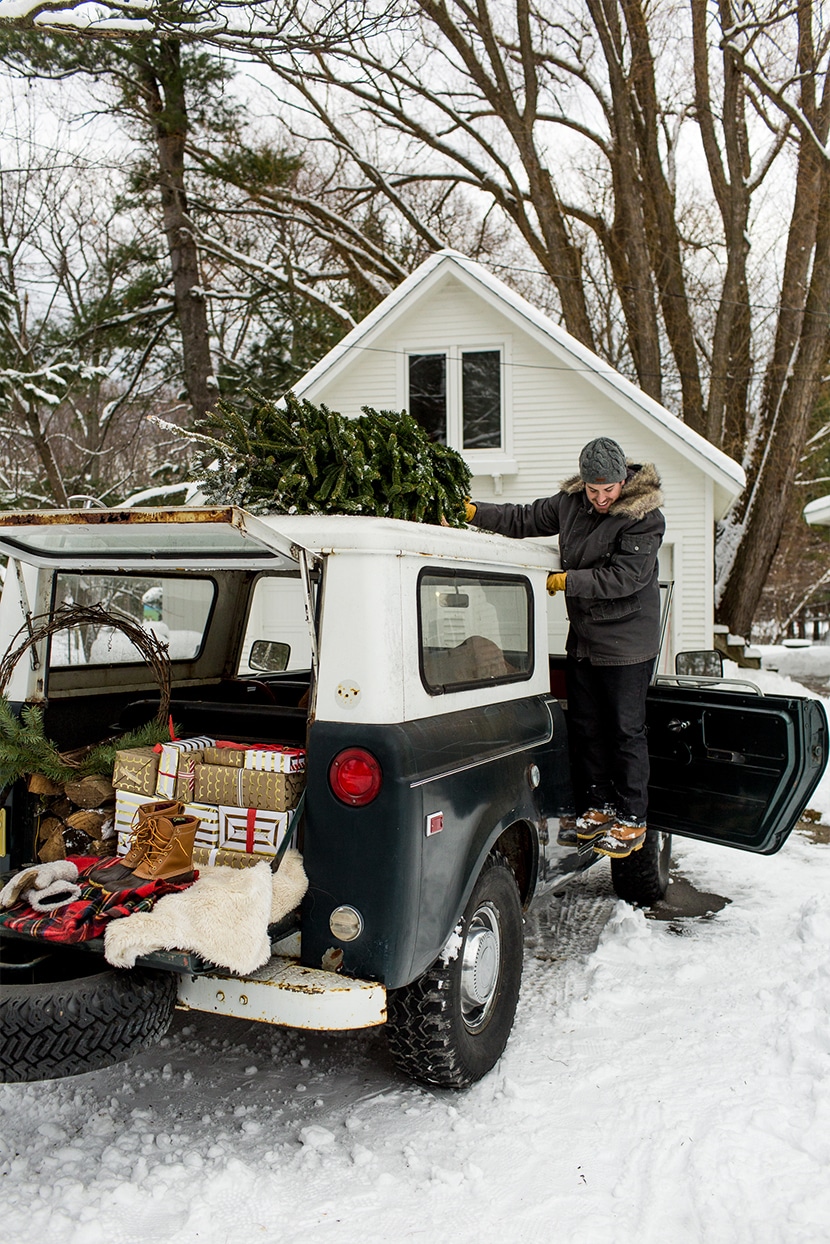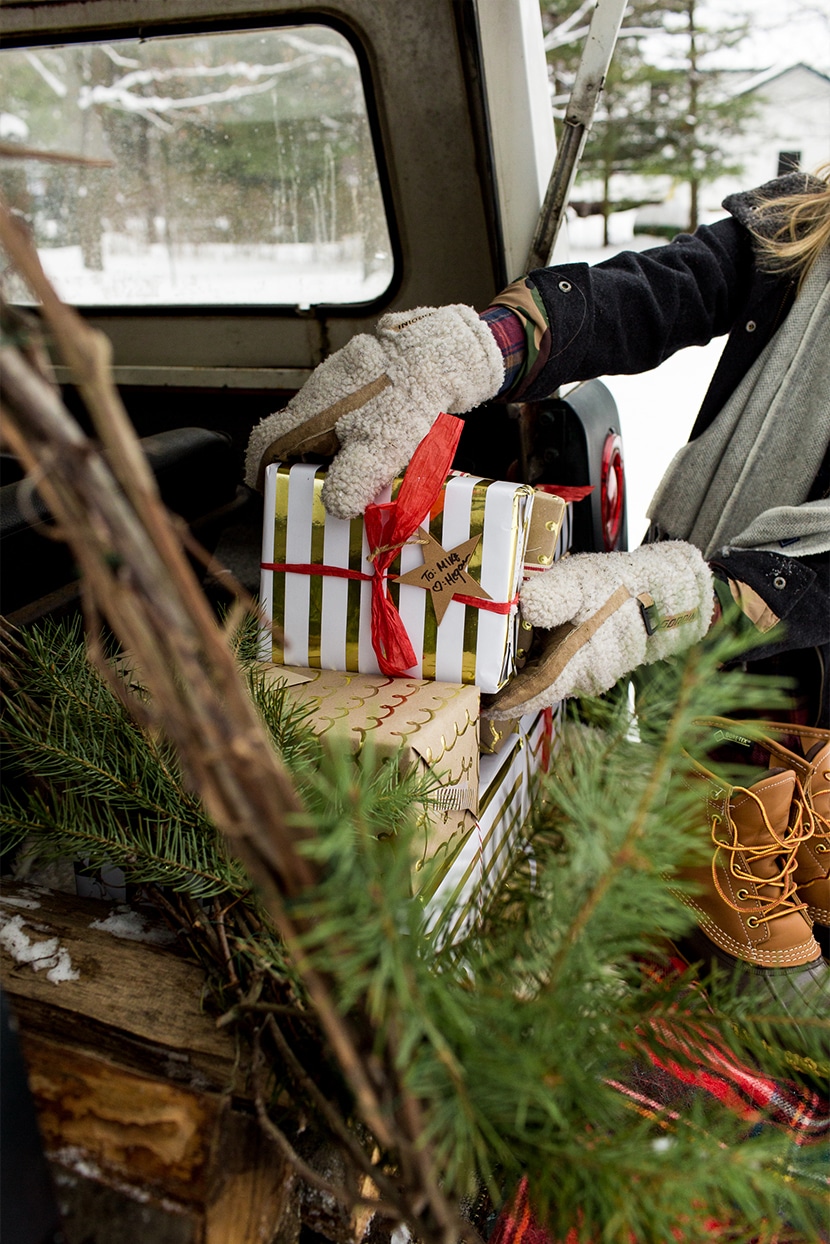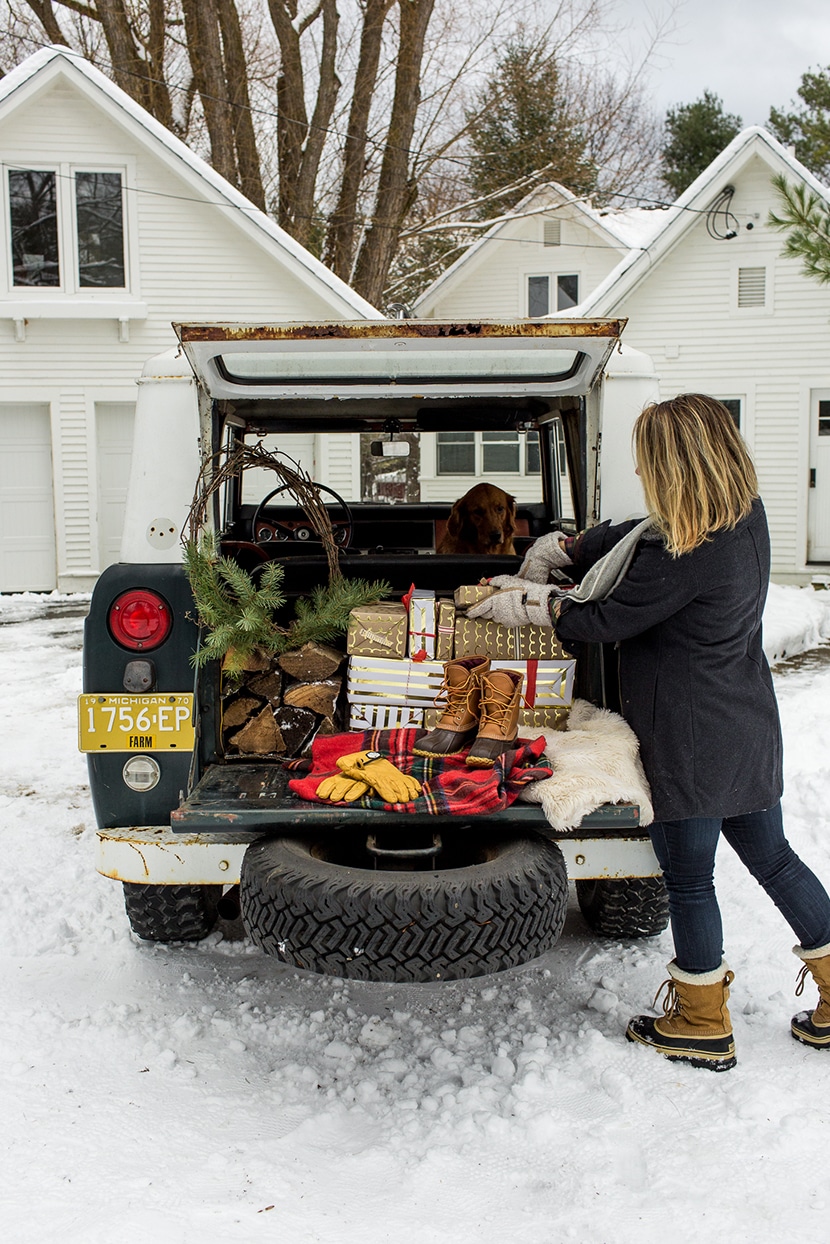 As we are packing up presents, snow boots, and everything else to meet up with my family and spend some time down at the family cabin far out of reach of cell service and internet (yeah you heard us right!), we are thinking of enjoying some much needed stillness and quiet as we end this year. The greatest gift I find I can give myself this time of year is to reflect, remember, process, and look forward. There have been pages of ideas and thoughts I have been having as of late as we are beginning our life back here in Michigan and I have to honor those dreams during this time by giving them the time and space to thrive and to be let loose so I can decided what best to tackle in 2017.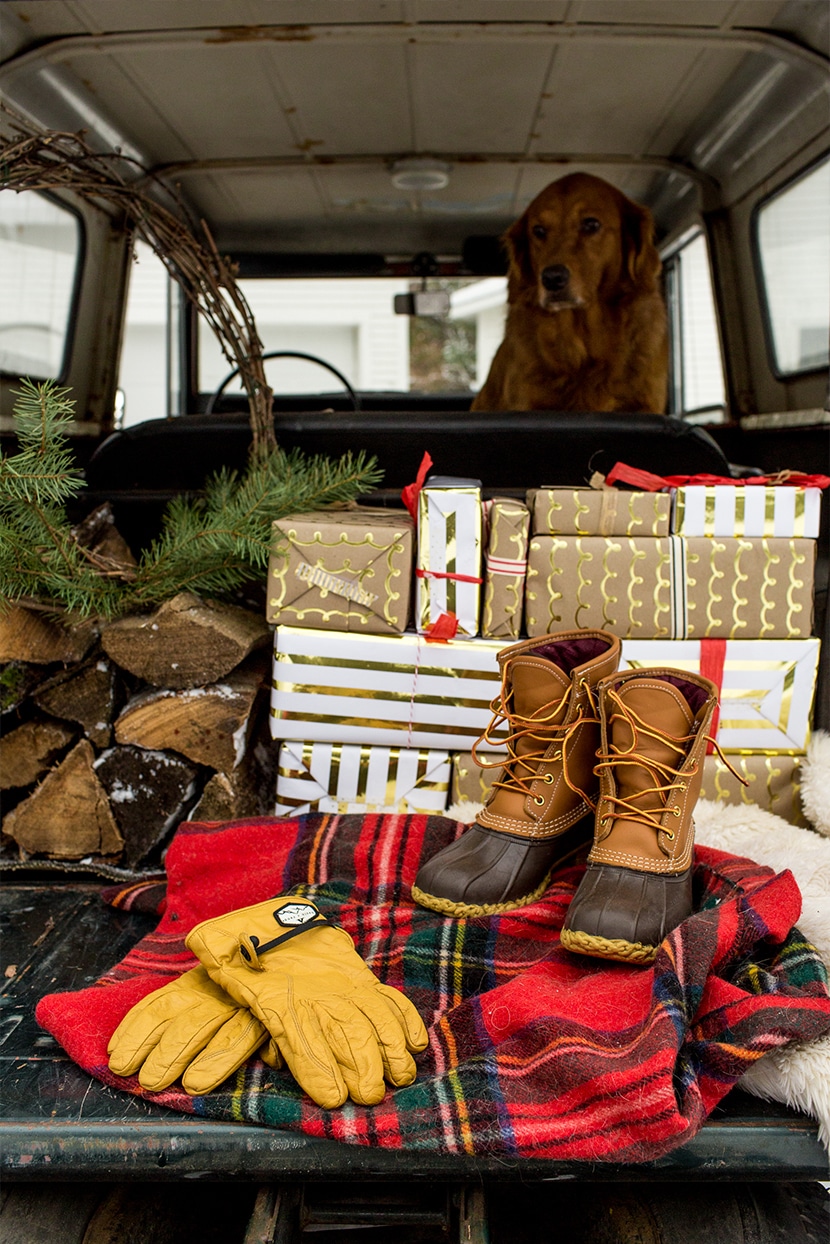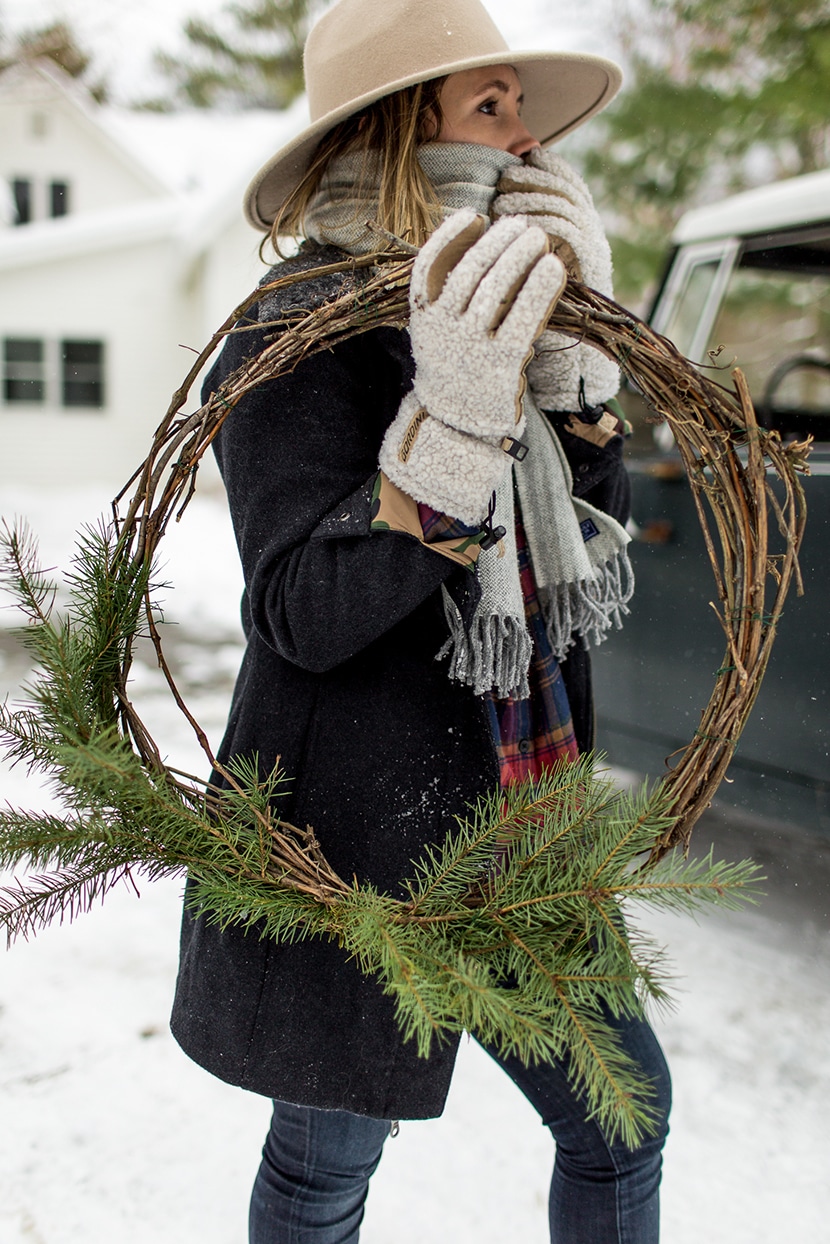 The solitude will be easily welcomed but I am looking just as forward to the blanket of snow on the cabin and the lake where I used to spend many days as a little girl fishing. I cannot wait for Hayes to have moments at a place that has meant so much to me when I was growing up. It will be so wonderful to start new memories as such a special place.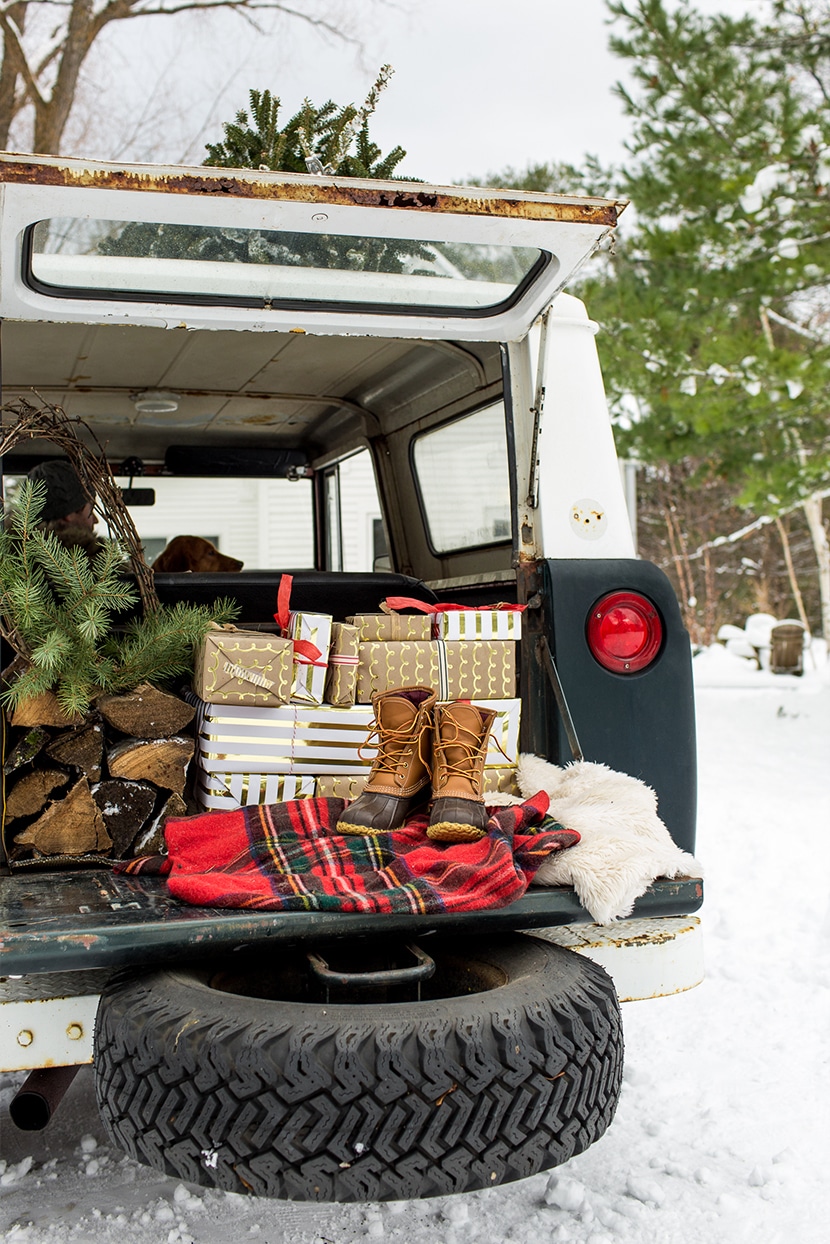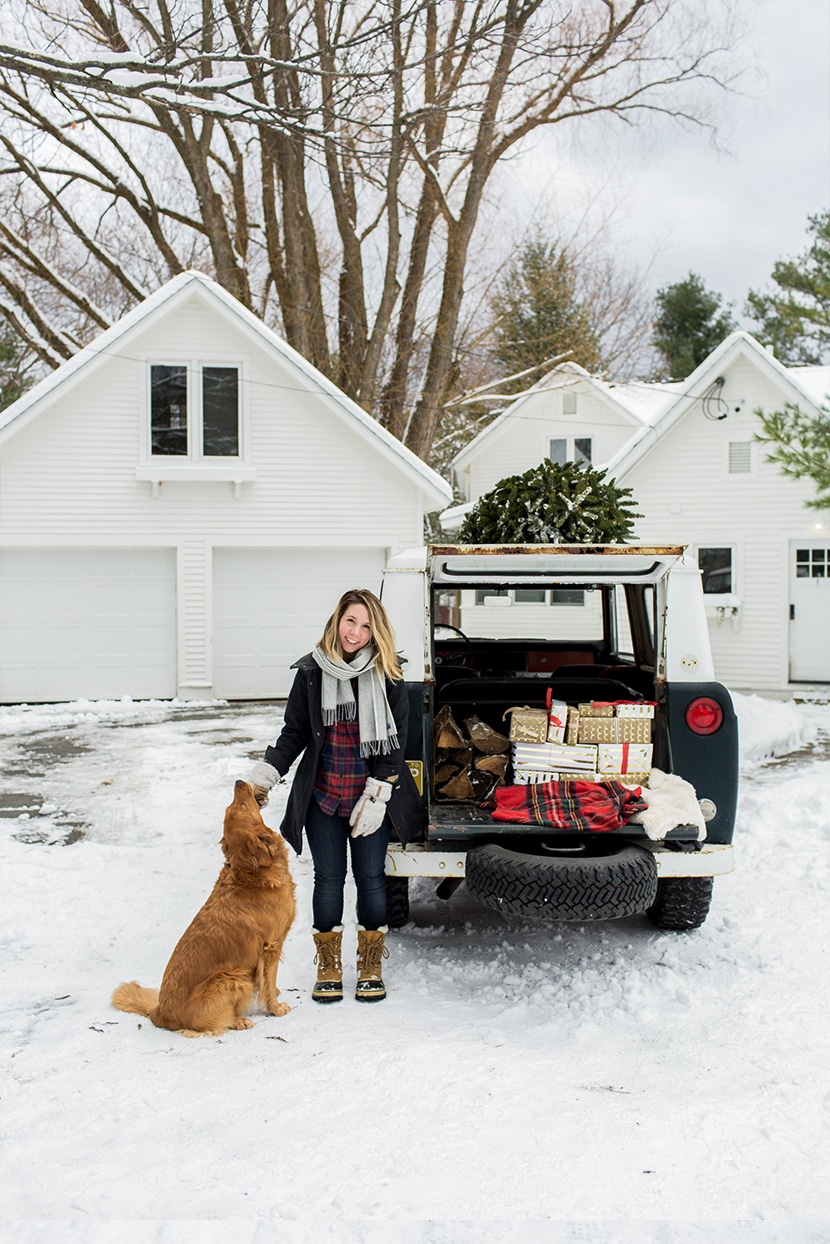 So as we close up shop for the year we are thinking of how far we have come from this time last year as ourselves as just the two of us around our tree, and this year we enjoying sledding adventures with our nearly 1-year-old little man. This Christmas will be extra special and I plan to get a little emotional a few times or so watching Hayes take it all in as we sing Silent Night and more. Life looks far different than it did a year ago. Our life is so full and beautiful that there is nothing I would change these days besides just having more time to enjoy every second of it even more. How thankful we are for this life more than ever before.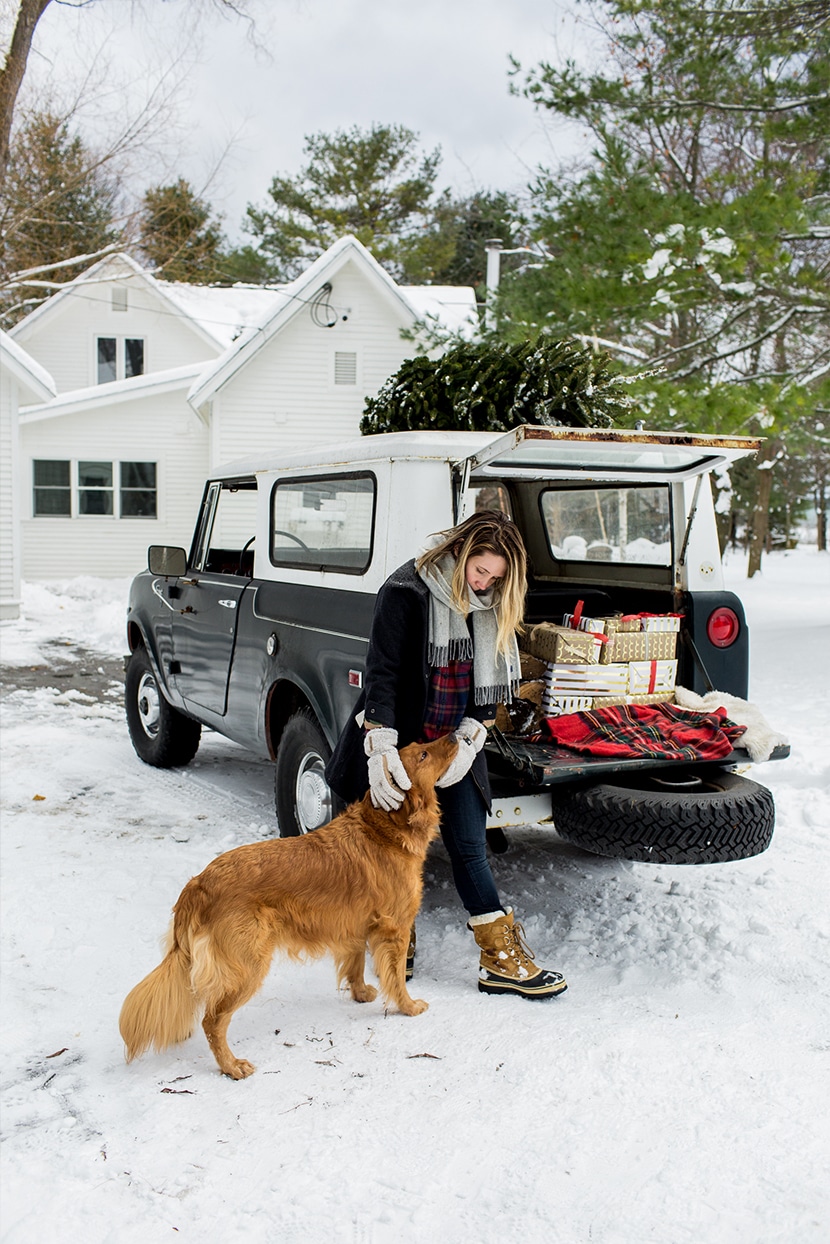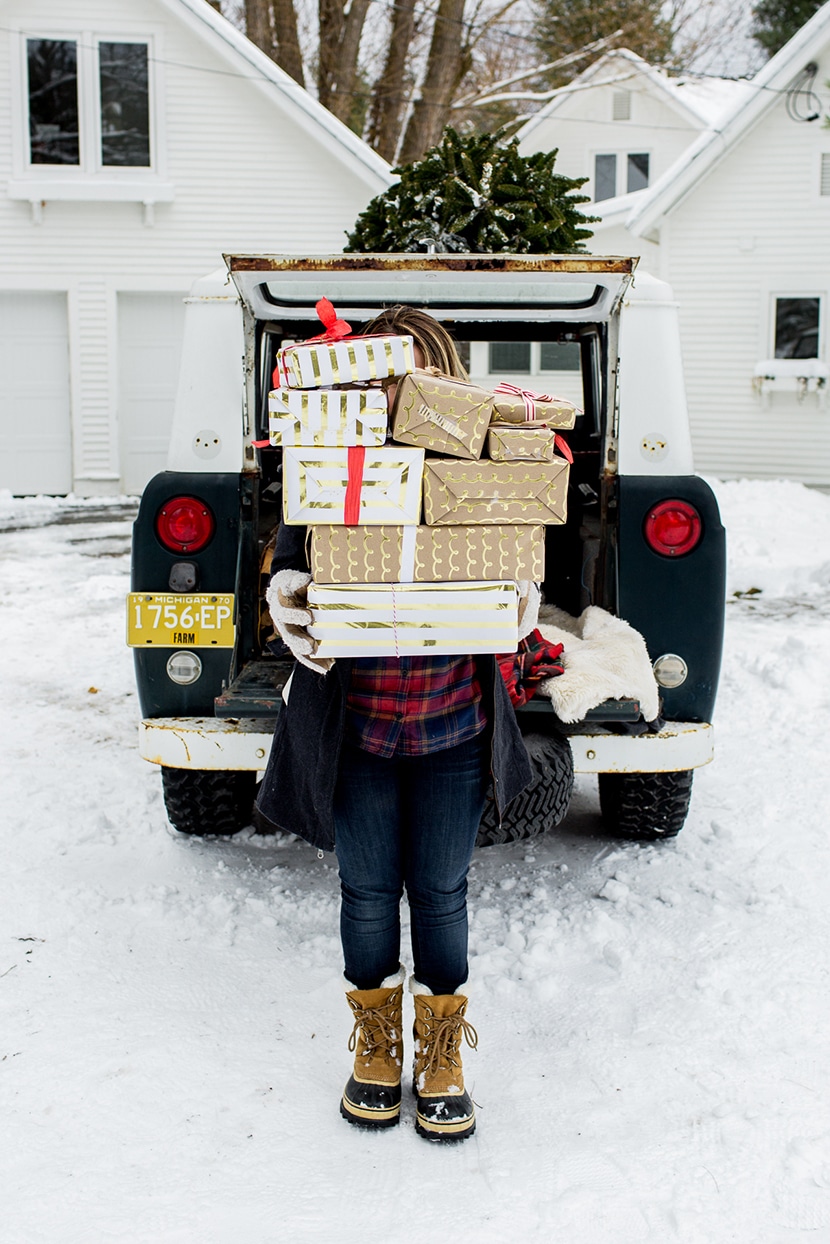 I hope as you enter into these last few weeks of the year you find time to head back home to wherever feels the most home to you during this season. I hope you find the calm after the storm that has been your year and that you can take one deep breathe in these final moments of the year. This time of year is so precious no matter the holidays celebrated or not celebrated. It is quietest and stillest between now and the first of the year and I hope you have plans to enjoy every second of it.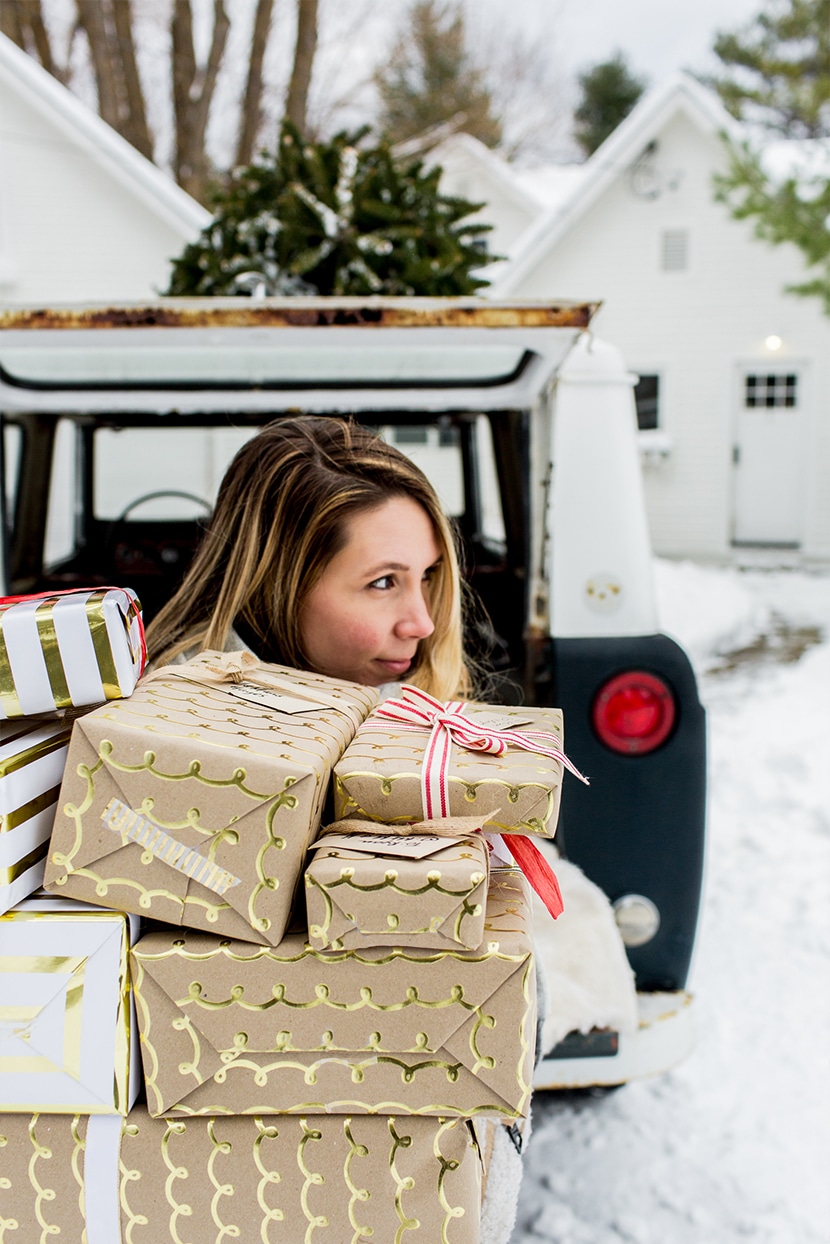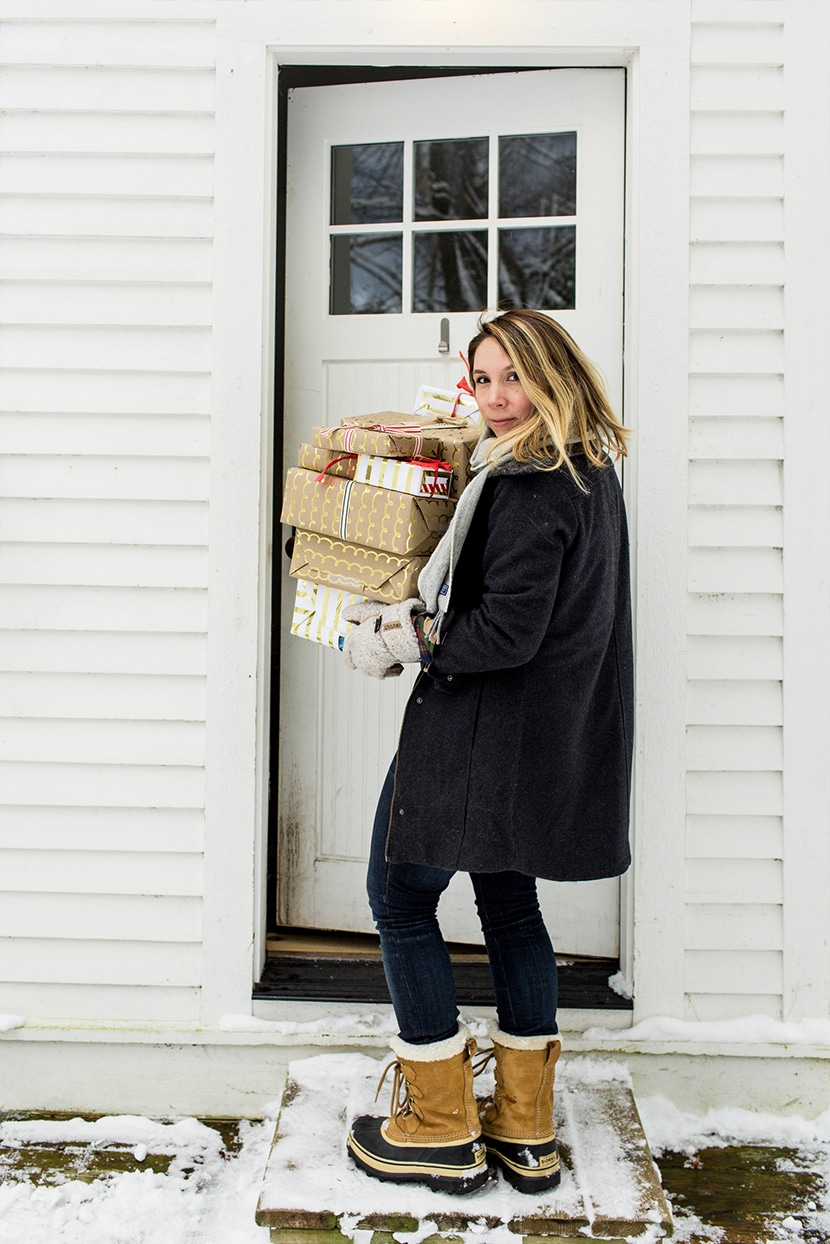 Have a wonderful holiday dear friends. You have made our year extra special once again and I wish you all the warmest days this coming week as you relax with those you love. We will be disappearing next week from social media till 2017. Merry Christmas and a Happy New Year my friends! You are loved by us here at The Fresh Exchange.
From our home to your's here is the playlist we will be listening to by the fire this year.
Next week after the holiday and in preparation for the new year, we will be posting some posts that recap some of our favorite content from 2016 if you want to catch up on things missed, but we also hope you disappear from social media and the internet like us for a few days to recharge and focus on what lies right in front of you. If not we will see the first Monday of 2017. Great things are ahead for all of us! A New Year and a New Start.