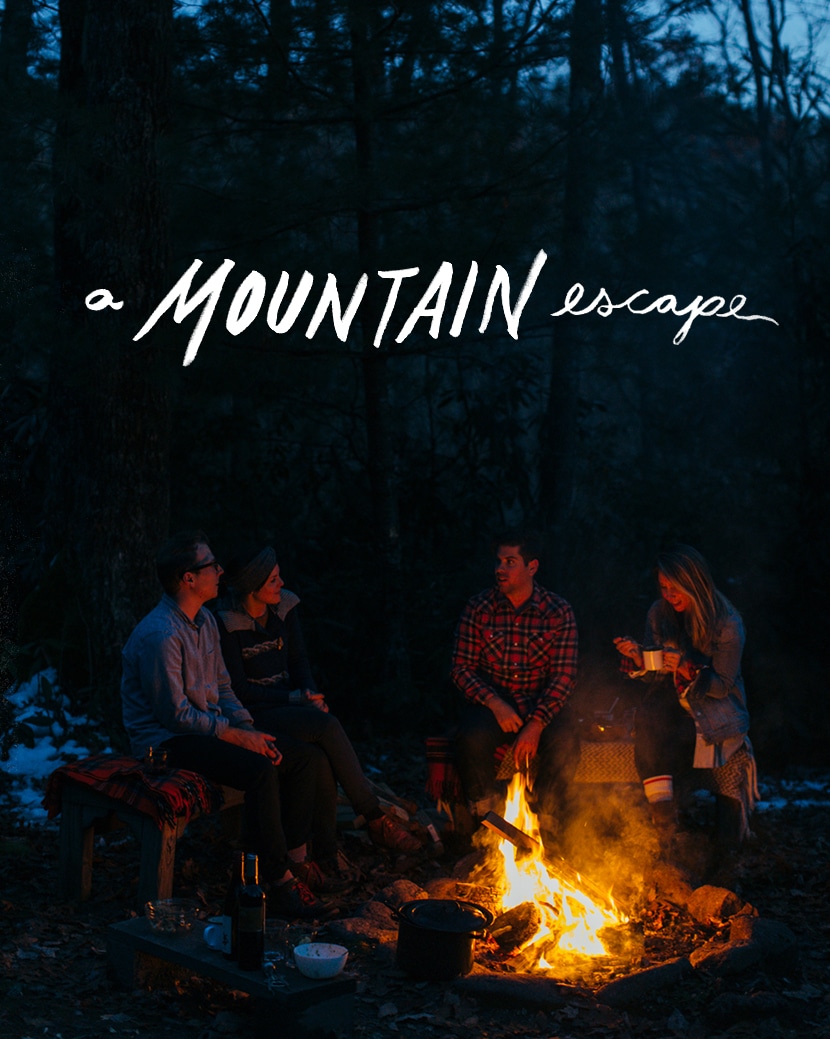 This time of year is always busy for us. But for the first time since getting married, Mike and I aren't traveling home for the holidays. (Both of our families are coming to us!) And though we won't be on the move, we're already starting to feel the stress of the season.
This year, upon returning to North Carolina from our summer in Michigan, we made it a priority to reconnect and get deep with those we love, no matter our schedule. So with the holidays quickly approaching, Mike and I planned an overnight trip to a mountain cabin with our longtime friends and neighbors, Wes and Linda. It also worked out perfectly that our friend Michael Newsted was staying with us. (His band, The Soil and the Sun, began their fall tour in Durham that week.)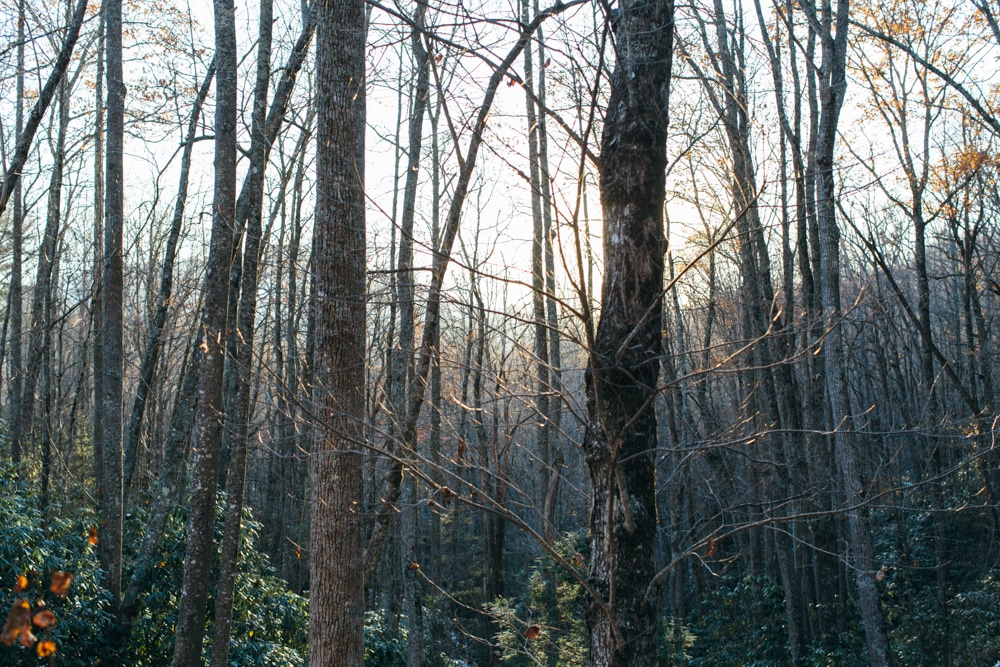 The holidays are a precious time that I want to share not only with family, but friends too. With all of our crazy schedules, we were only able to trek out for one night. But even one night in the stillness and chill was enough to bring us together. With so many things to attend to and errands to run, sometimes we miss an opportunity to slow down and celebrate life with friends.
This time of year, the trees were beginning to lose their color and the snow was lingering in the shadows. The temperature difference between the city and the country is quite extreme, especially at this time of the year. (So much so, in fact, that they had their first snowfall the night before we arrived.) In preparation, we packed our favorite Levi's layers: my denim boyfriend trucker jacket and Mike's red and blue Barstow flannel, two versatile pieces to keep us warm for the night.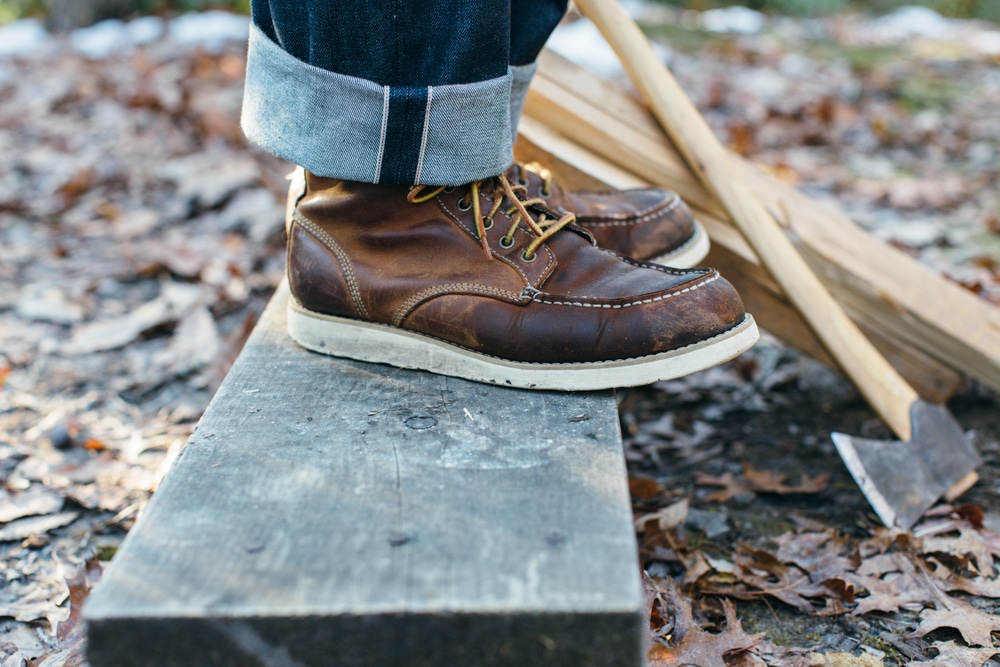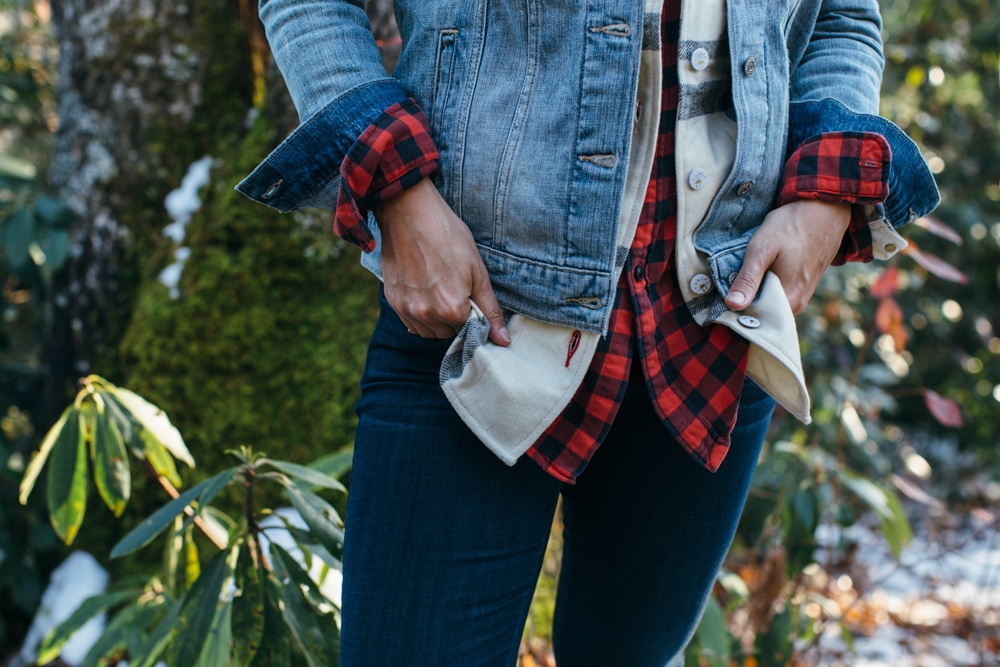 The chilly air, patchy snow and layers of leaves were the perfect setting for a night with friends. Upon reaching the base of the cabin's very, very steep driveway, we immediately felt relaxation settling in. With our bags unpacked and coffees in hand, we gathered on the deck and took in the scenery around us. From there, with the rushing sounds of a distant waterfall hit the exposed rocks beneath us, we could see 5,946-foot Grandfather Mountain. As we comfortably enjoyed our coffee in our warmest Levi's layers, Wes explained how the mountains had always been a place of clarity and relaxation for him. This was only my second time in these mountains — the first time was in college with Wes, Linda and Mike before we were all married — but very quickly I was beginning to understand what that meant.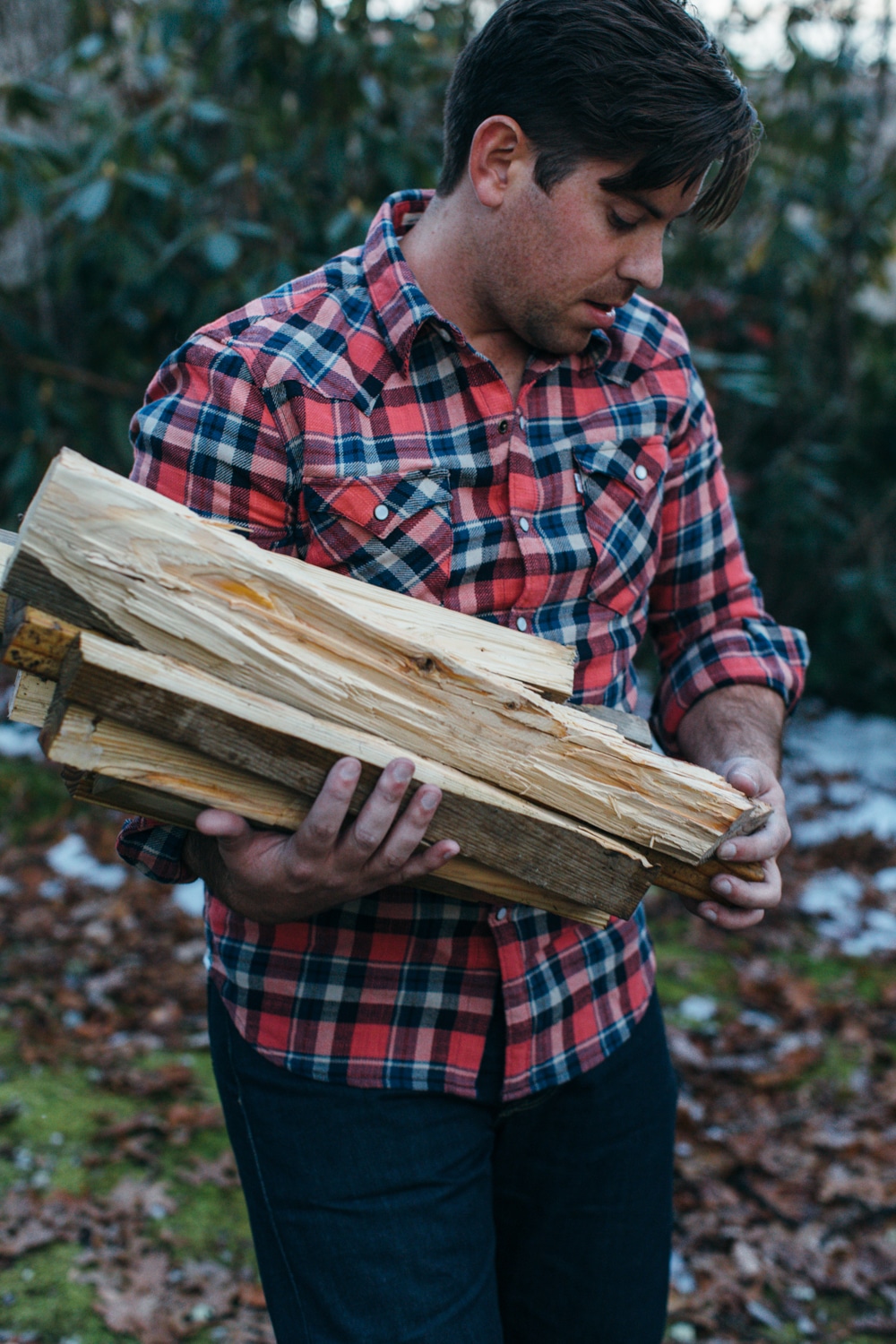 While Mike and I worked on setting up for the evening, Wes and Linda made a simple tortilla soup for dinner — we wanted to eat something warm, portable, easy and filling — and it couldn't have been a more perfect meal.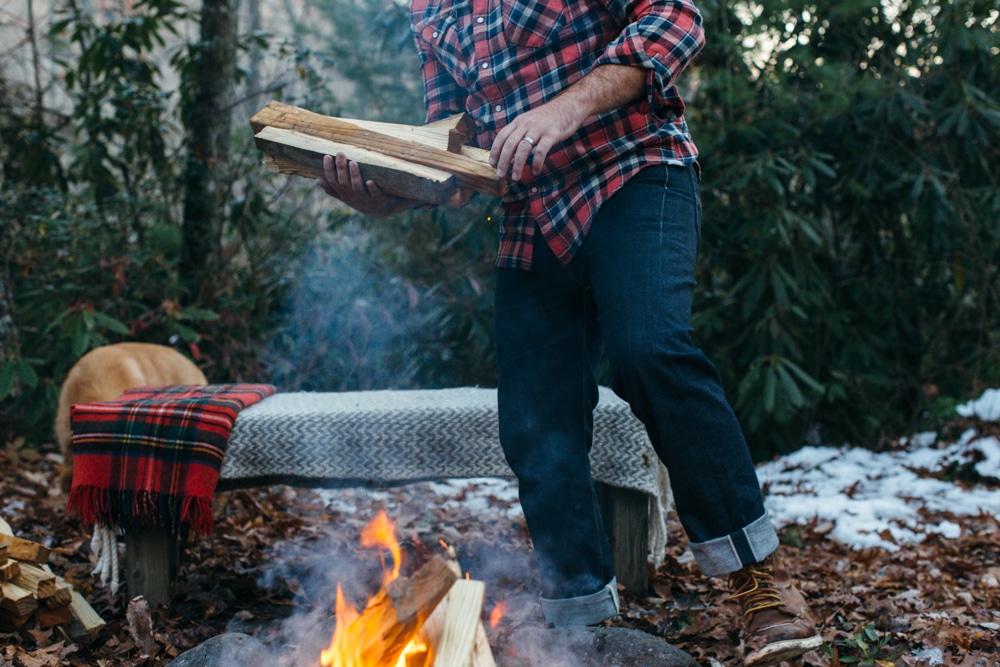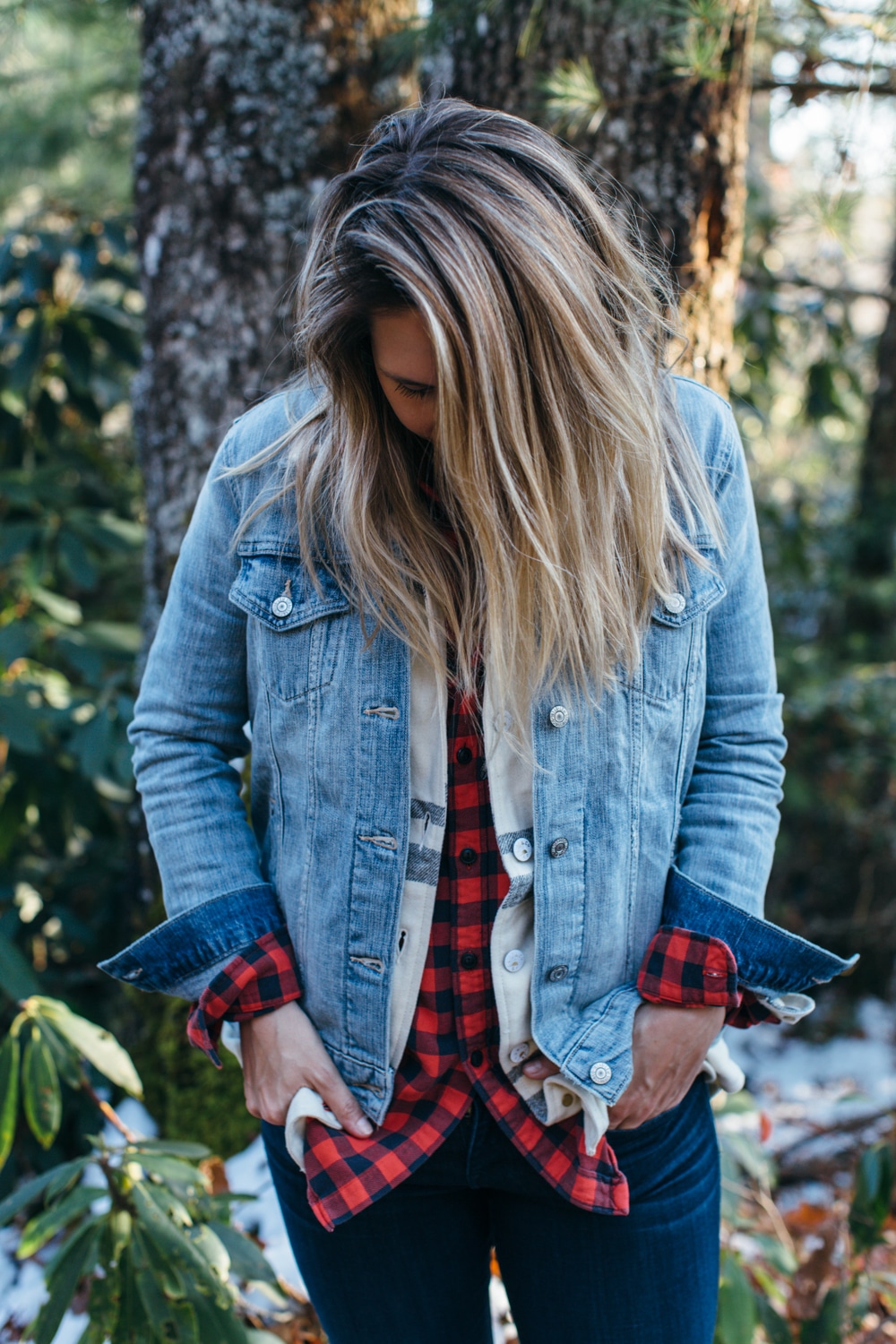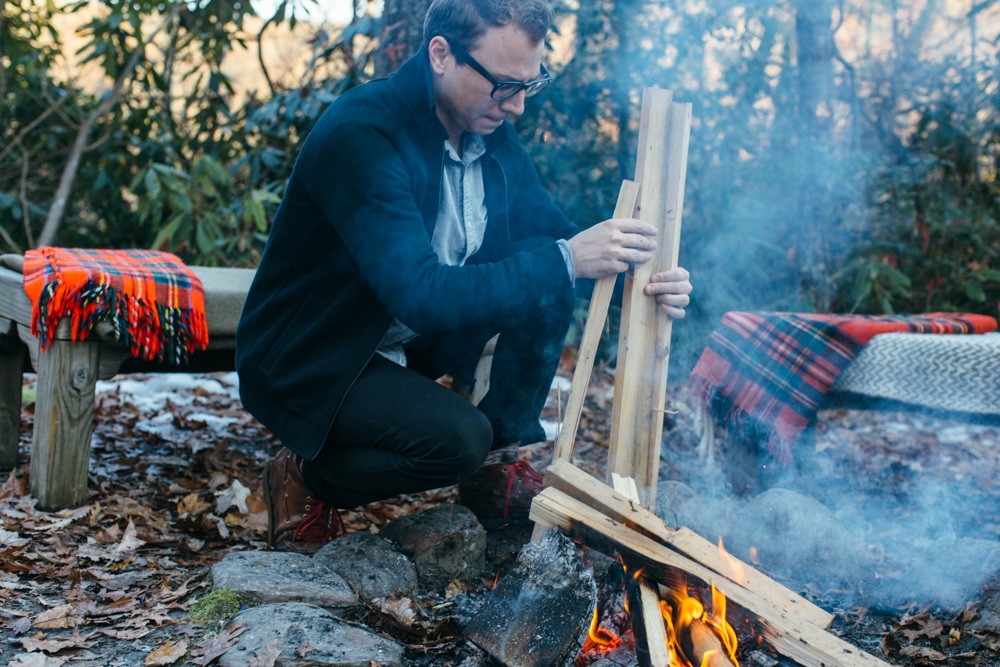 While the soup simmered and the fire matured, we went searching for the waterfall we could all hear in the distance. Going off of the hand painted map our cabin's owner left us, we headed down a path toward the water's sound. Although we had no luck finding the falls, we did find an icy river and took in the brisk air that hung in the valley. As the sun and temperature began to drop, we abandoned our search and hiked back to the cabin to warm up and gather around the fire. There we added even thicker layers. Mike was so glad that he brought along his trusted Levi's 501s, as they not only kept him warm as the night's chill set in, but also were tough enough to handle the hard work of chopping wood.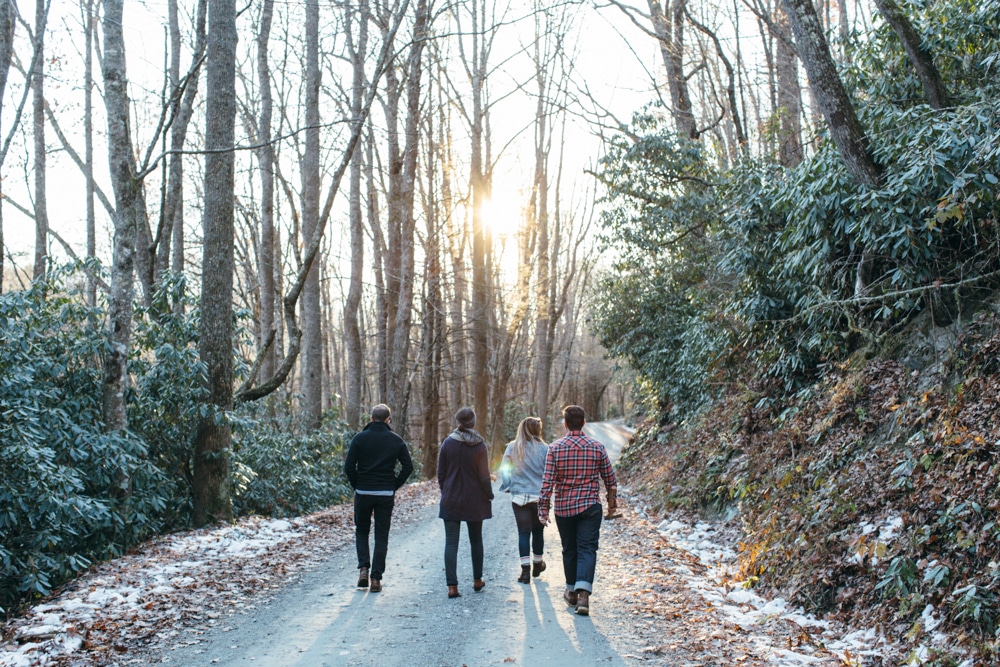 Wes served up his soup in mugs while others poured wine. We sat and reminisced about everything from college to traveling together in Spain and Portugal, and even got honest about life in a way that only a few bottles of wine and a bonfire can do. The night could not have been better.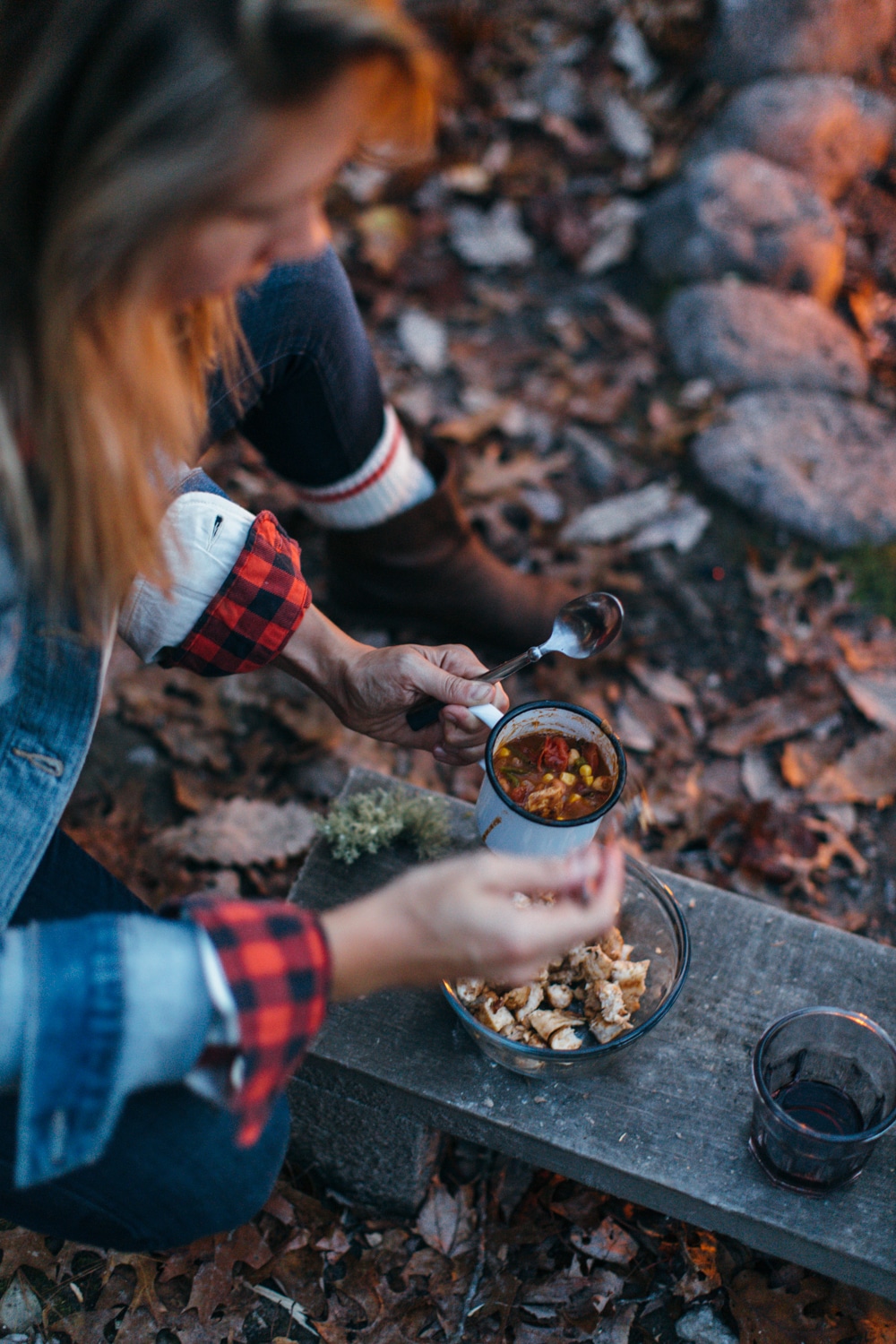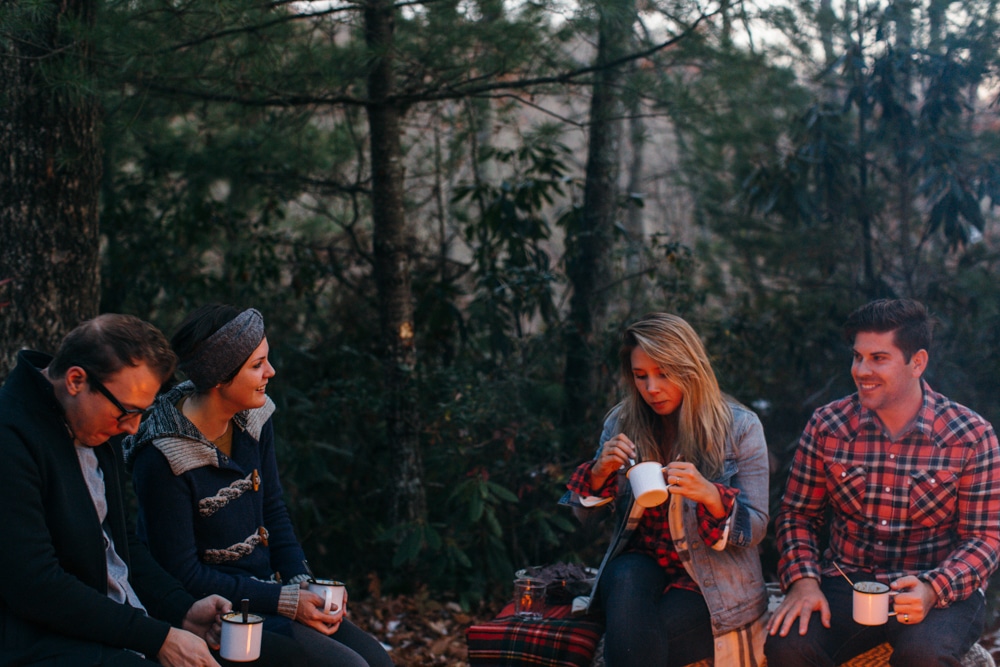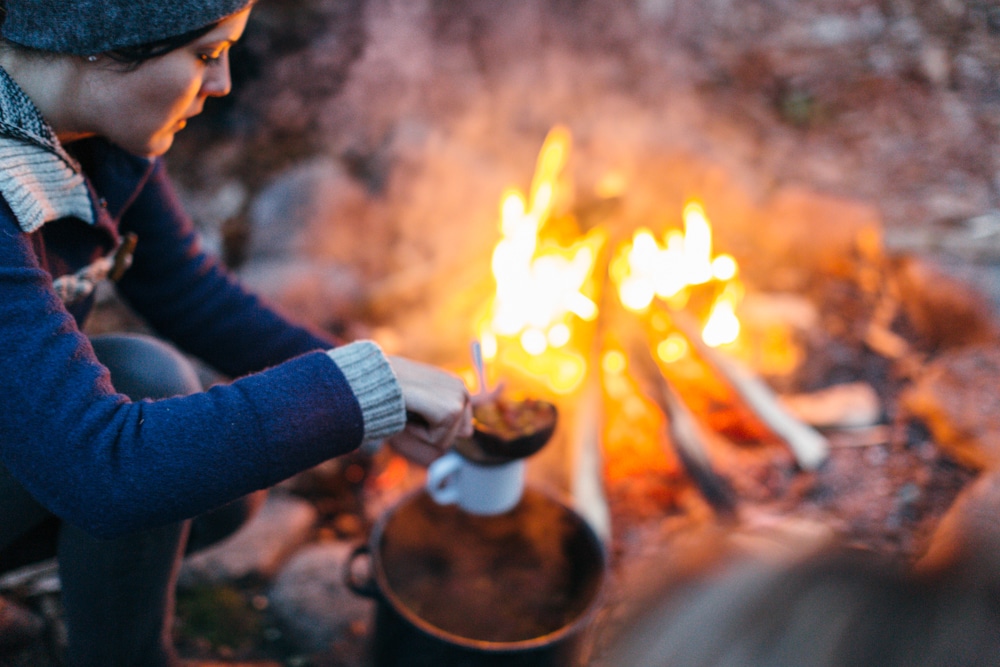 I am so glad that we made it a priority to spend time together in the mountains. This moment, though short, felt like a calm before the storm. With Thanksgiving only a few weeks away and family arriving soon, it was great to take a deep breath and enjoy this time together.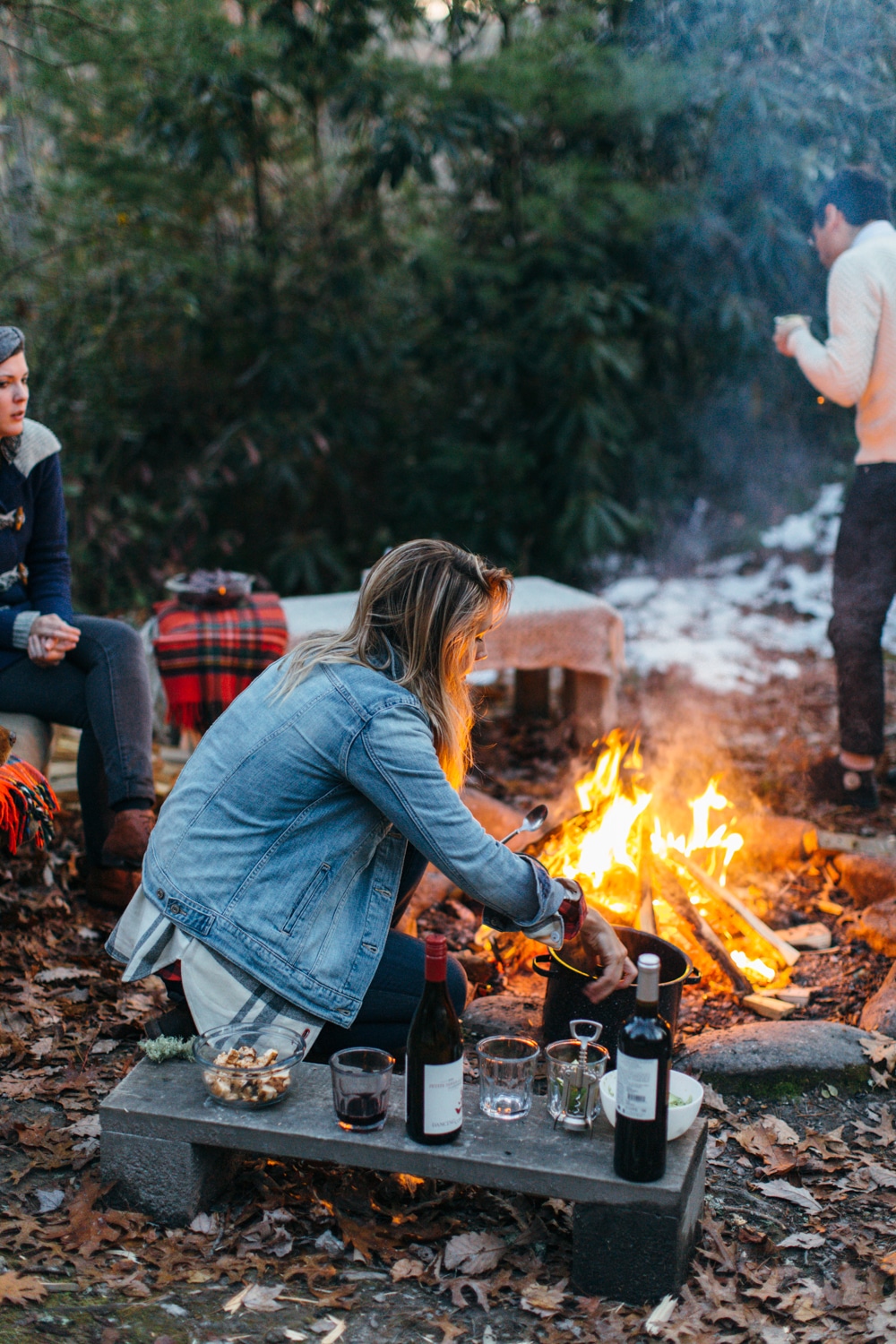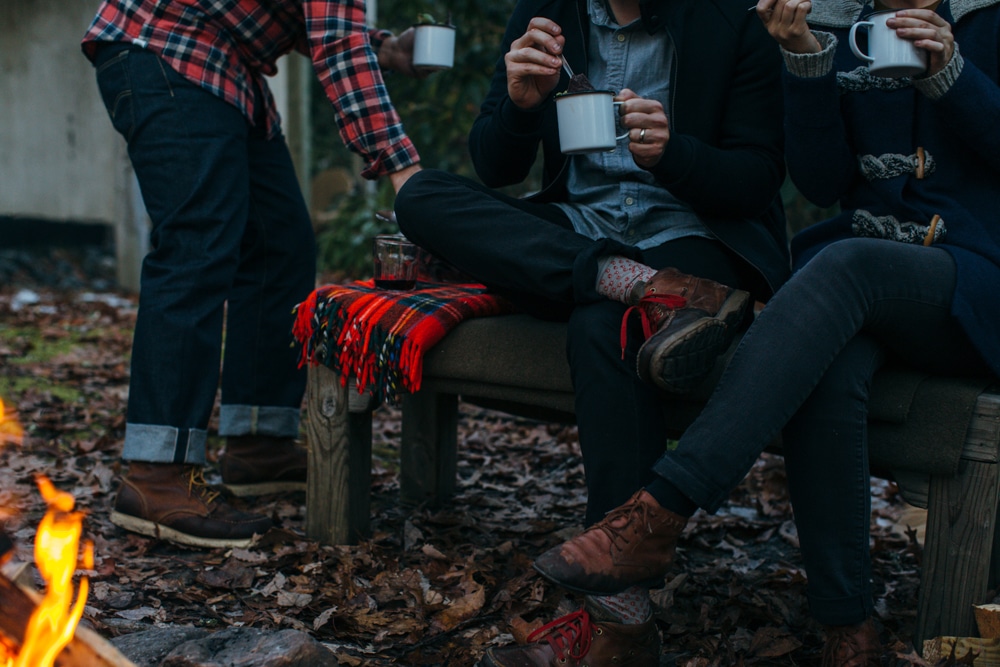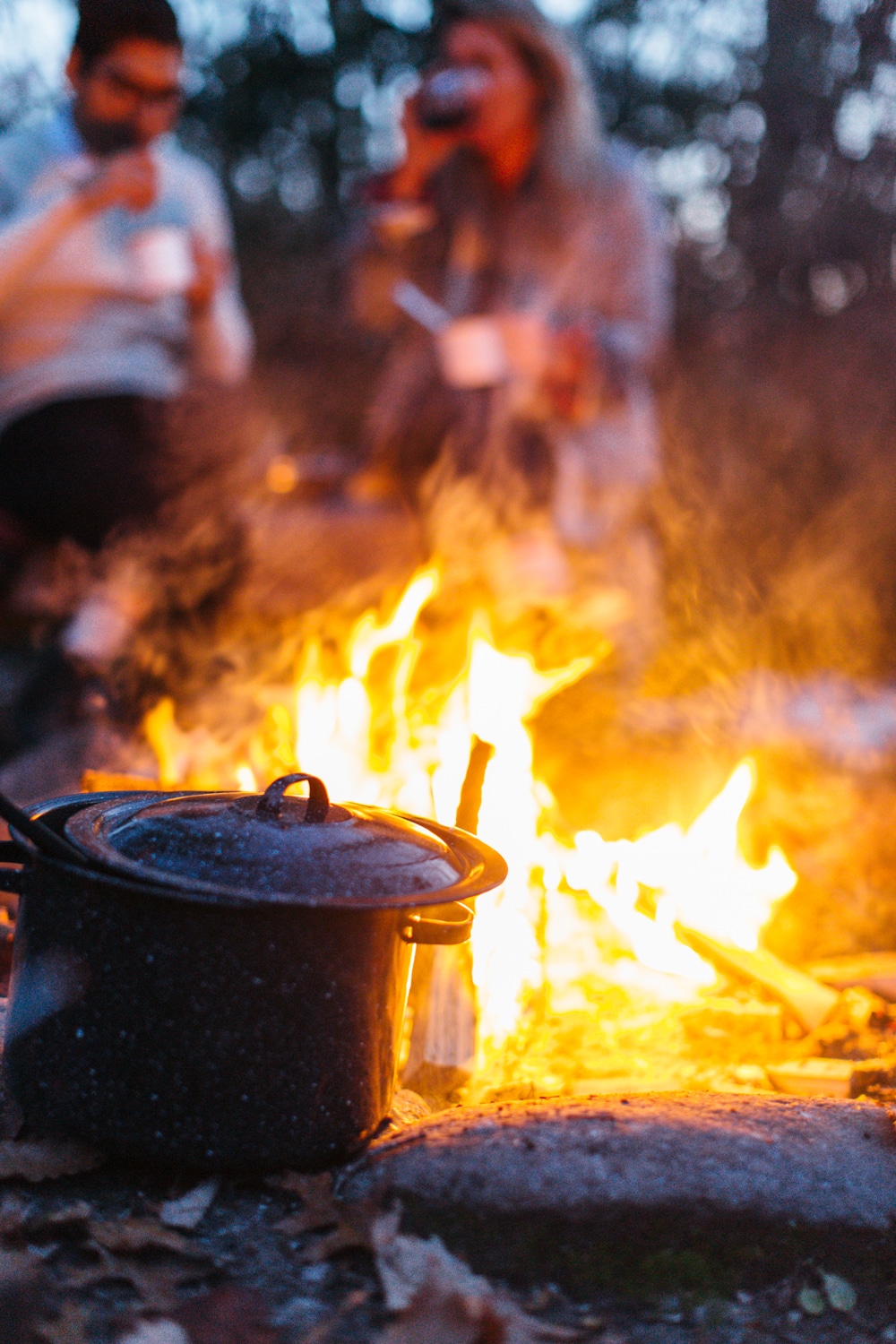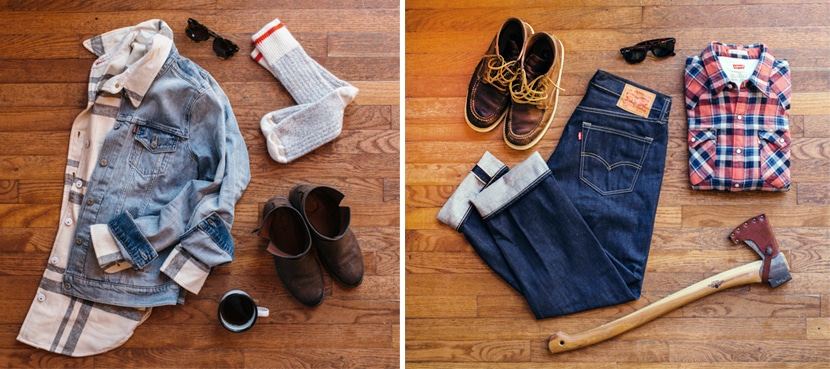 For further info which Levi's products we wore to the mountains see the links below:
MEGAN (on the left): Boyfriend Trucker Jacket in Steep Blue [levi.com] |  Plaid Boyfriend Jacket in Hunting [levi.com]
MIKE (on right):  Premium Goods 501 Shrink-to-Fit Jeans in Long Day [levi.com]  |  Barstow Western Shirt in Red and Blue Plaid [levi.com]
How are you prioritizing time this season? Would you plan a similar gathering before all your friends go away?
   Brought to you by Levi's®. Visit the Levi's® Holiday Gift Guide.
Images by: Michael Newsted