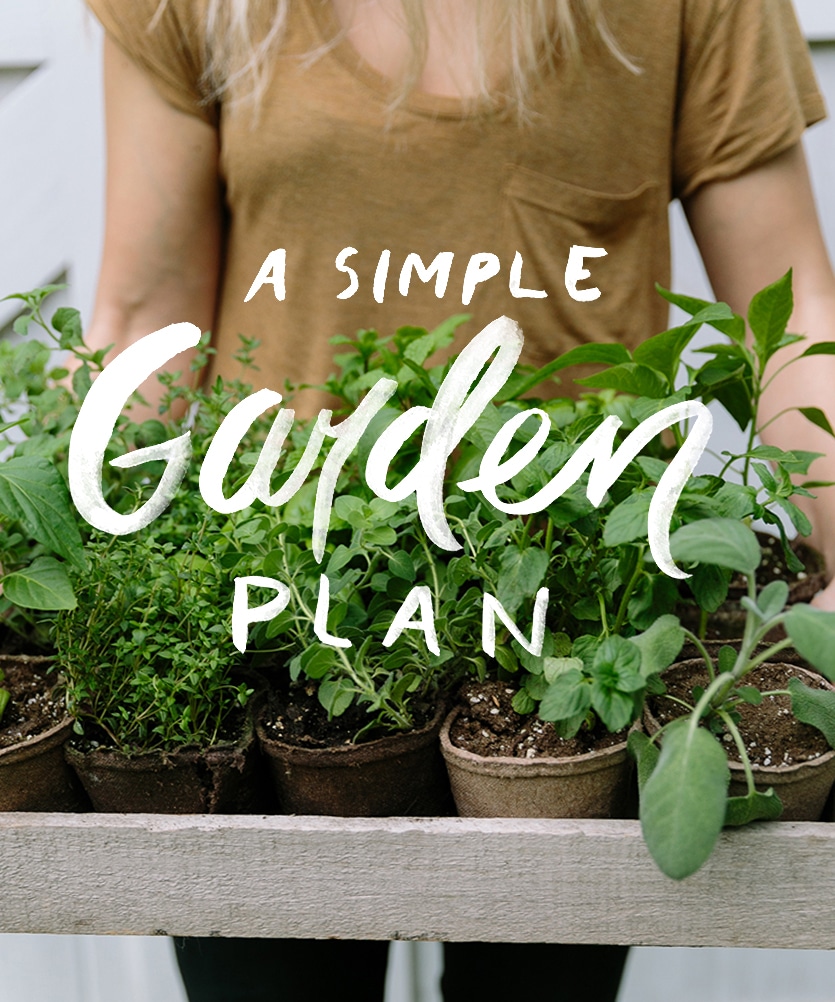 There isn't much I remember when I was younger than 7 years old, but one of the most vivid memories I have is walking the rows of my grandfather's 1 acre garden in downtown Harbor Springs. I would go over many days and spend days with him and we would pick veggies, tend to the garden, and he would have me sample things we picked. I remember biting the heads off the broccoli whenever he turned his back and laughing when he found me out. I loved his garden so much so that he was ultimately the reason Hayes received William as his middle name. I couldn't imagine a better way to pay homage to a man who unknowingly sparked my love for plants and seasons. I wanted to somehow pass along his passion for gardening and living simply to Hayes. Even if he will never know him, Hayes will grow up experiencing what my grandfather sowed in me at a young age: A love the garden.
That said, the garden has always been a passion of mine. In 2009 after I finished school and moved back home to my parent's home (thanks to the recession) I spent much of that year helping my dad start their garden. I learned from him and him from me. Then when we rented that home from my parents for a while, I kept it going. In fact one year Mike and I got brave and hand-tilled it ourselves. Not the smartest thing we have ever done. That 60×40 inch plot was a labor of love and I learned a lot from that garden plot. You can read a few posts here and here from WAY back about what I was learning.
Now, that we are back in Michigan, I am taking what I have learned during those years and starting our own farm (yeah I am going beyond a garden) on our land this fall. In the meantime, though I will be setting up a small garden at our rental for our friends we are renting from. My hope is the garden will help feed them and keep their daughters busy while they welcome their third child this summer. I will also be spending a few hours a week volunteering at a local farm to learn even more so I can build a successful acre (eventually) garden of our own. My goal before 40 was to spend more time with my hands in the dirt than at the computer. I love what I do, but I love the garden even more.
Since we are now entering spring, we will be sharing a lot of gardening talk. We will discuss what will be local in your market if you cannot grow things or just want to fill in the gaps for yourself and how you can support your local farmers more. We will be giving you tips and views into our own farming journey as well. To begin, I thought I would design a simple raised bed garden plan for any of you who just want a simple at home garden or if you are just getting started with gardening. What I like about this plan is that even if you live in an apartment or have an artificial grass backyard you can take pieces of it and add them into your lifestyle.
First of all, before I give you a plan for 2 4×8 raised beds and some herb pots, let's talk about a few things you need to think about before even buying seeds or anything else:
Things To Consider Before Starting On A Simple Garden
What Zone Do You Live in For Growing
You can check here, but you should know this because this will help you know when to plant each vegetable. Most seeds come with info on the packaging that tells you when to plant based upon your zone on the plant hardiness scale. For instance, we live in 6a. This means we cannot plant until after May 15th or at least not leave the plants out uncovered.
What Do You Want To Grow?
I would suggest growing thins you know you will eat. You will find more joy in growing them when you can pick them and cook the food you enjoy.
Where Will You Be Growing?
The plan I have put together is perfect for anyone with a small yard in a city to someone living on acreage in the country but wants to have their first garden. If you don't have a yard then you may want to consider doing something in your windowsill or in pots in your apartment. If you are in an apartment or only have a stoop or patio for growing, I would suggest using a container system and grouping veggies by their growing season (more on that below) so you can clear that container and add in later harvest veggies or hearty vegetables that you can pull before winter. If you do have a large enough area, read on! This plan is perfect for anyone wanting something easy to maintain and/or just starting out.
How Much To Plant
There will be fewer plants needed for some vegetables than others. Depending on how many people you'll be feeding, how much to plant, and whether or not you plan to freeze or can any items. Plant no more than you need. An overabundance of plants wastes time and money.
Timing Of Planting
Warm and cool-season vegetables belong in two general categories. It is best to plant cool-season crops before the soil begins to warm in the spring. Plant them in the late summer to be harvested after frost in the fall. Cold-season crops can't survive frost, and they won't grow when the soil is too cold. The plants should be planted after the last frost in the spring in order to mature before the fall frost.
Things You Need
2 4×8

raised beds

. You can buy them

here

or we will be sharing a DIY this season for you to use as we get closer to planting.
1-2 large cardboard boxes (per raised bed)
2 bags of

mulch

(per raised bed)
10 bags of

organic dirt

(per raised bed) + 2 extra bags for the pots
The seeds you will need (we ordered this year from Eden Brothers and really are happy with things thus far)
If you decide to just place the garden in the ground you will need to get your soil tested which you can do with a kit like this or use your local Agriculture Extension. We have our's through Michigan State University, but almost every state has a similar service.
Setting up your raised beds is easy, but to layer the cardboard and mulch within your raised bed, you can use this graphic we did from an older post to help you out.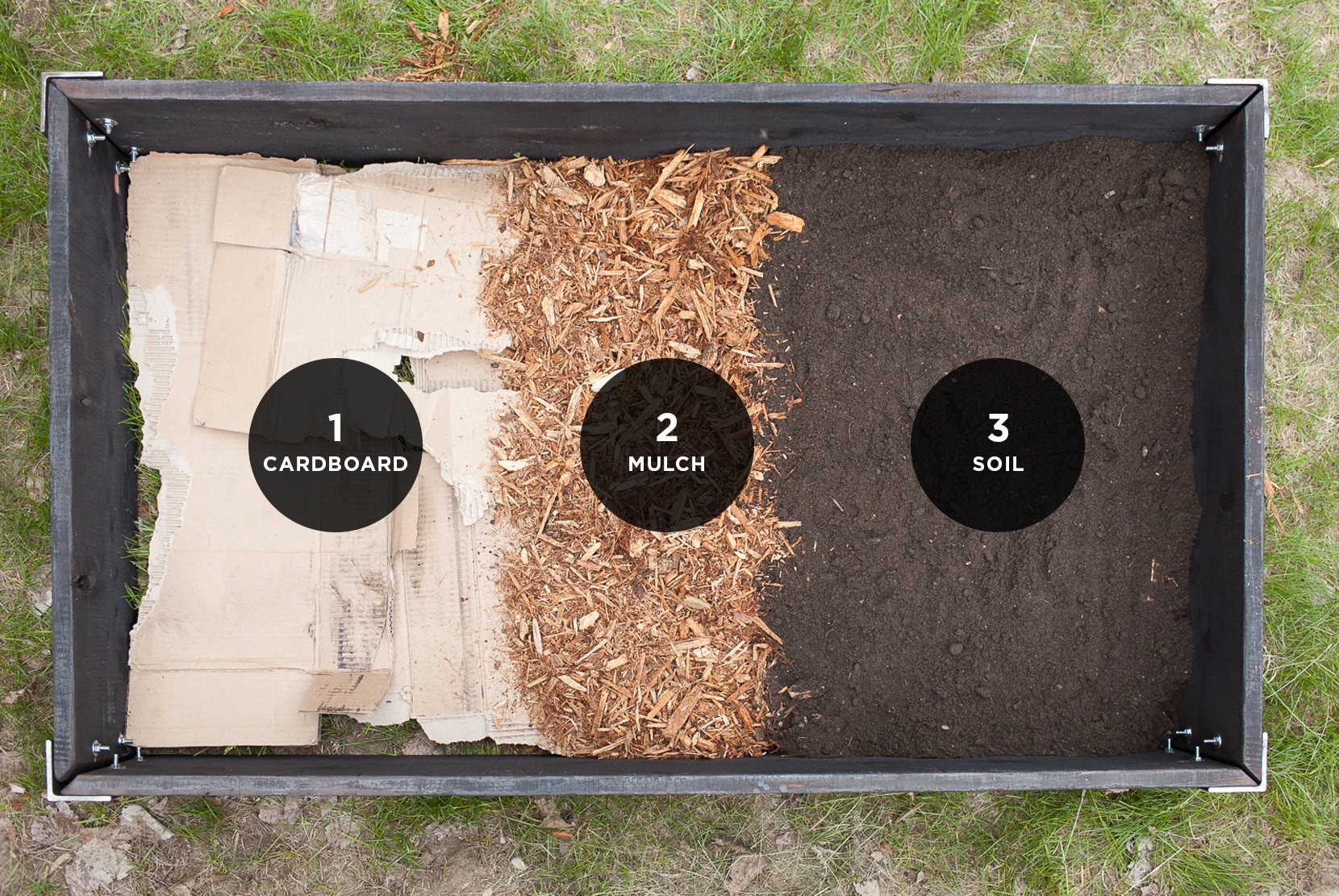 Now, let's get to that plan! This plan isn't to scale and you will have more than just three pepper plants, but this gives you a rough layout to work from. You will need to read your seed packages and so on to know how you should space your plants. Whether you grow your own plants from seed or pick them up at a local garden store, there will be instructions on how to plant them properly so make sure to read those directions.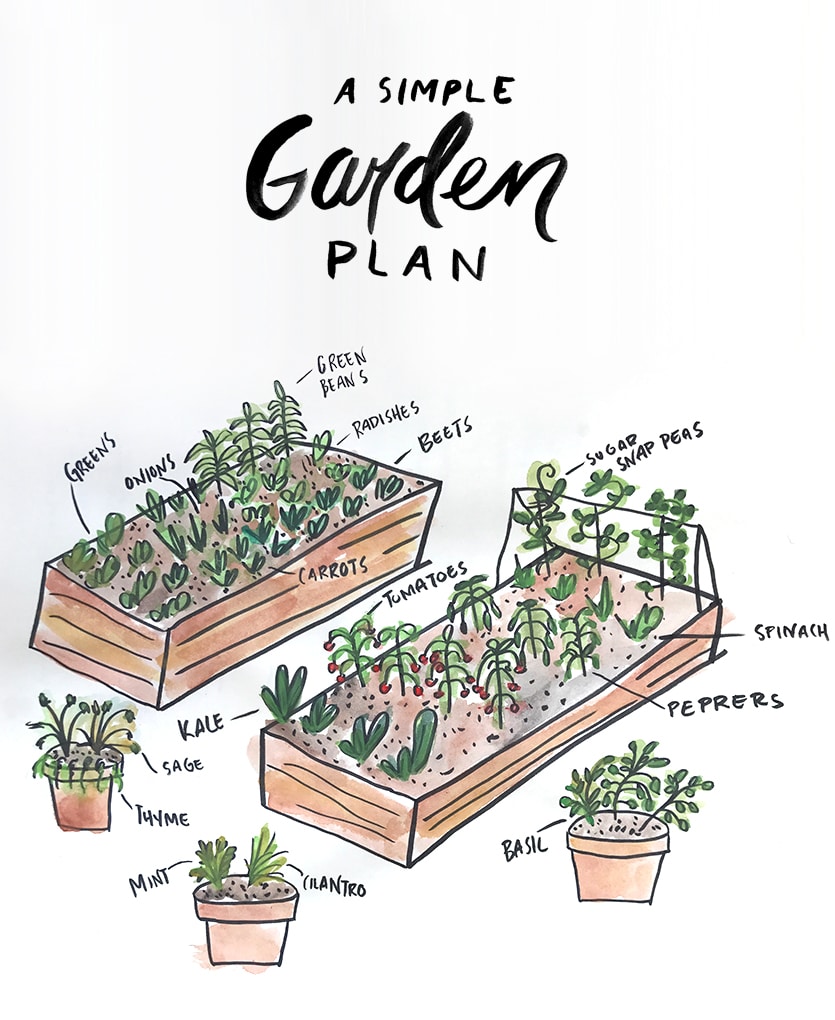 Layout Meaning
1. Plant similar items together and focus on seasons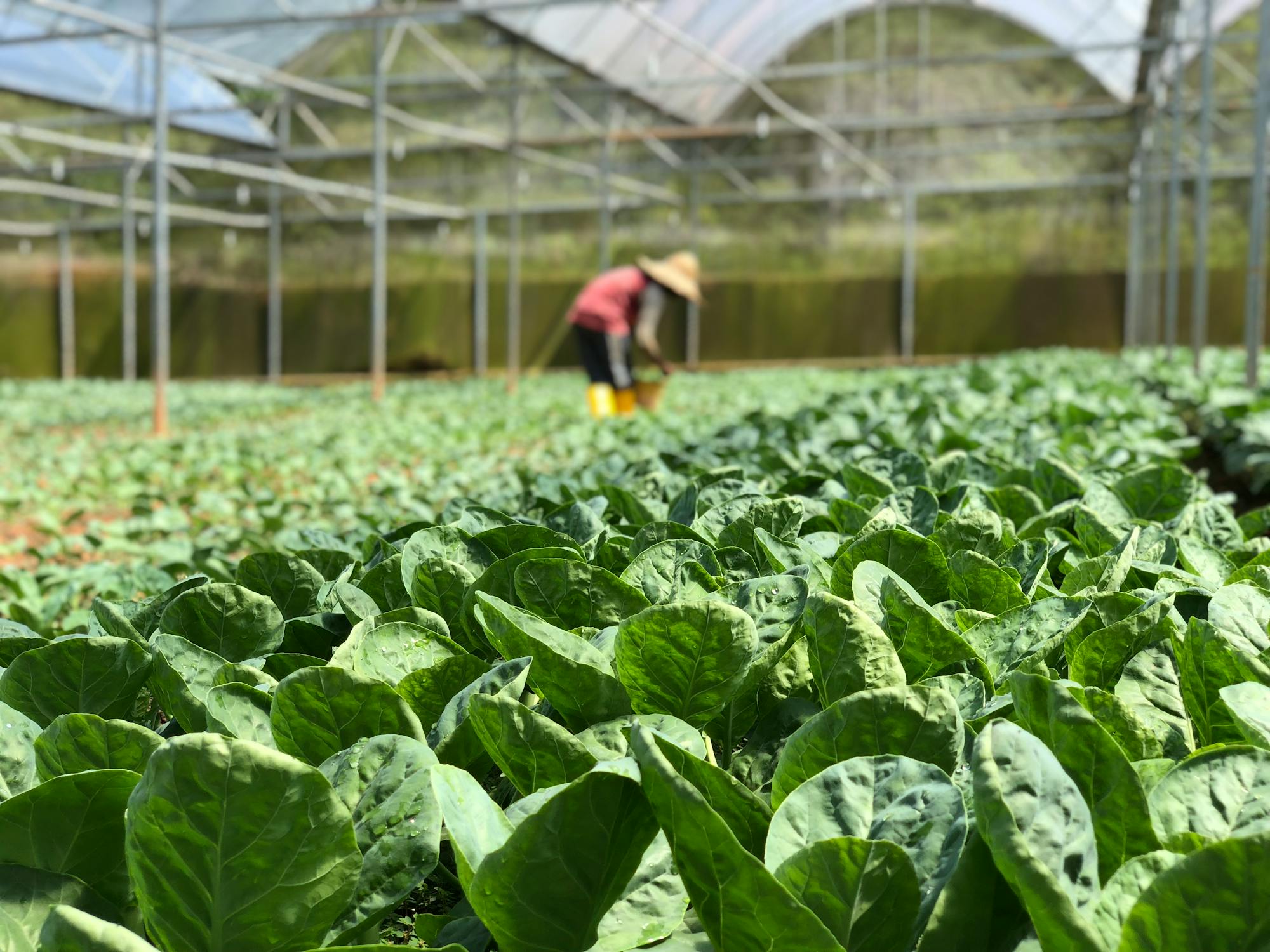 Every plant unless it is a perennial has a lifespan where they go from seedling to seed. Certain plants can be planted earlier in the spring and then others do better to start later in the summer and harvest before or after the first frost. So, I tried to clump things based on this. That said, the greens in the bed on the top will be clipped through probably 3-4 times from when you plant to your last harvest so you will be replanting many times if you want to keep fresh greens coming. You also will be pulling your beans, onions, and radishes out eventually. Then you can fill the rest of this container with more onions, carrots, and beets so they can grow underground through the winter. They make for EXTRA tasty veggies come February or March. In the other box, your spinach and peas will disappear early as well. You can either continue planting more spinach or add in more kale. Kale is hardy so you can grow it even through a frost or two. I would also replace my tomatoes and peppers after their final bounty with carrots and beets as well.
2. Pot your herbs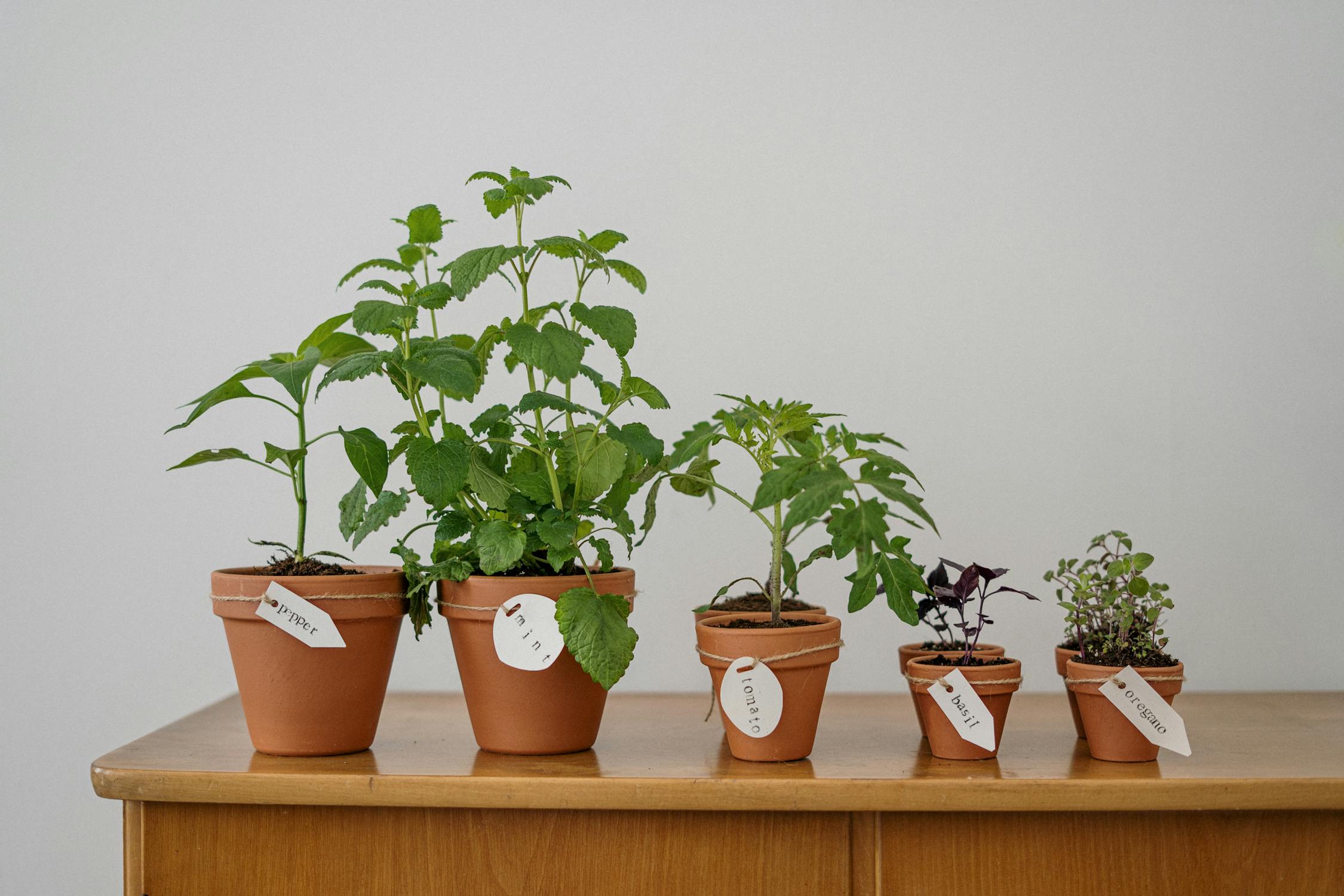 If you have limited space, I say pot your herbs. I love having easy and quick access to herbs to finish a salad or add to a dish quickly and without thought. So I love putting them in terra cotta pots near the kitchen. A few of these herbs will come back year after year such as mint, thyme, and sage. I placed the basil on its own and you can even do a large cilantro pot as well if you use quite a bit. Basil and Cilantro will go to seed and die long about fall. You can replace them with new ones and bring them in before the first frost. I love having herbs inside through the winter.
3. Sunshine and shade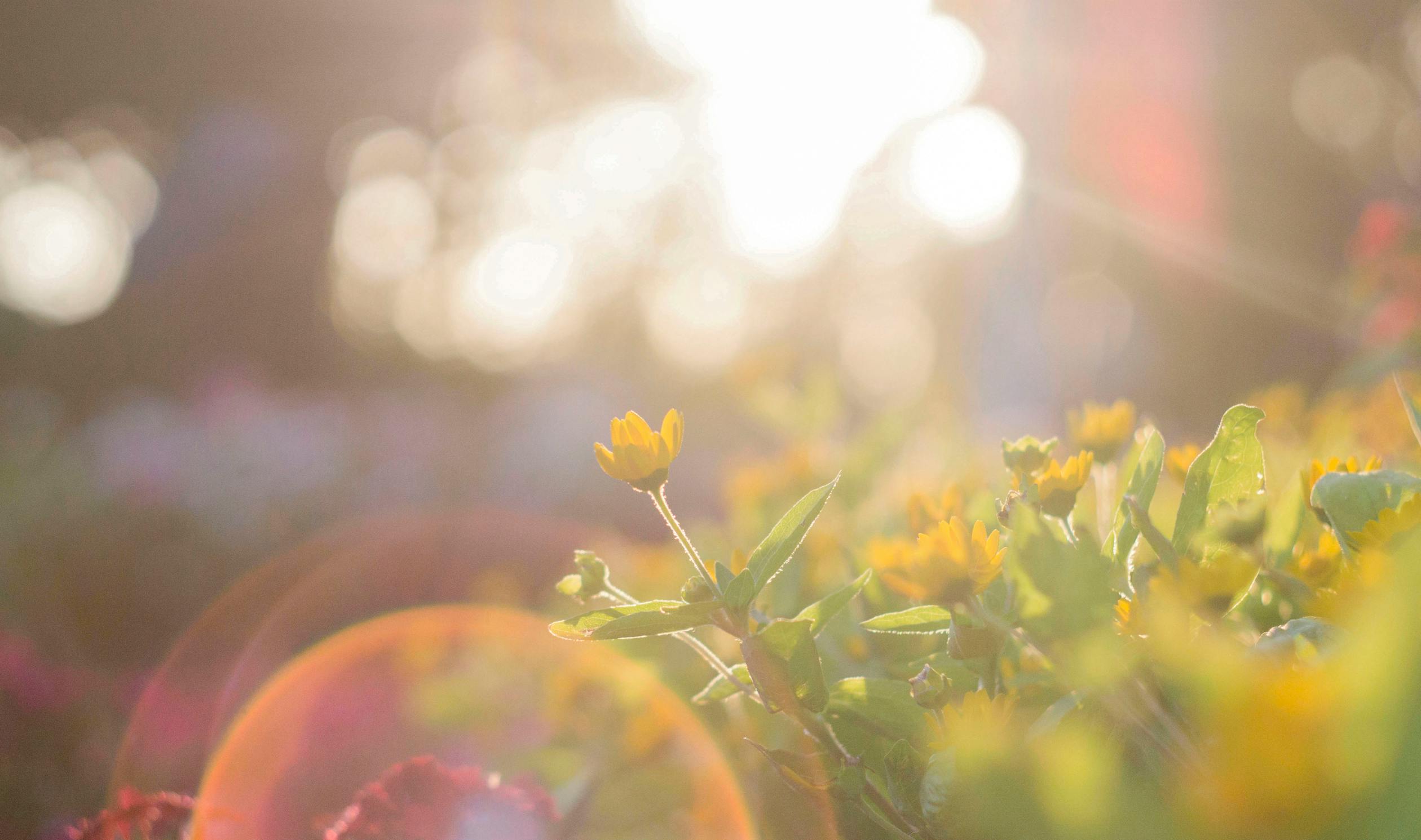 Right now, while you wait for the day to come to plant your garden, you will want to observe the spot you are going to place your beds. Most of these plants don't want to be in full sun all day especially if you live in a warm climate so think about where you are placing them. If you do get full sun, you will want to rethink the veggies you are planting and stick to solely peppers, beans, tomatoes, and root veggies (but only later into the season). Some herbs do well in full sun all day as well so you may want to think through all of that.
4. Water is important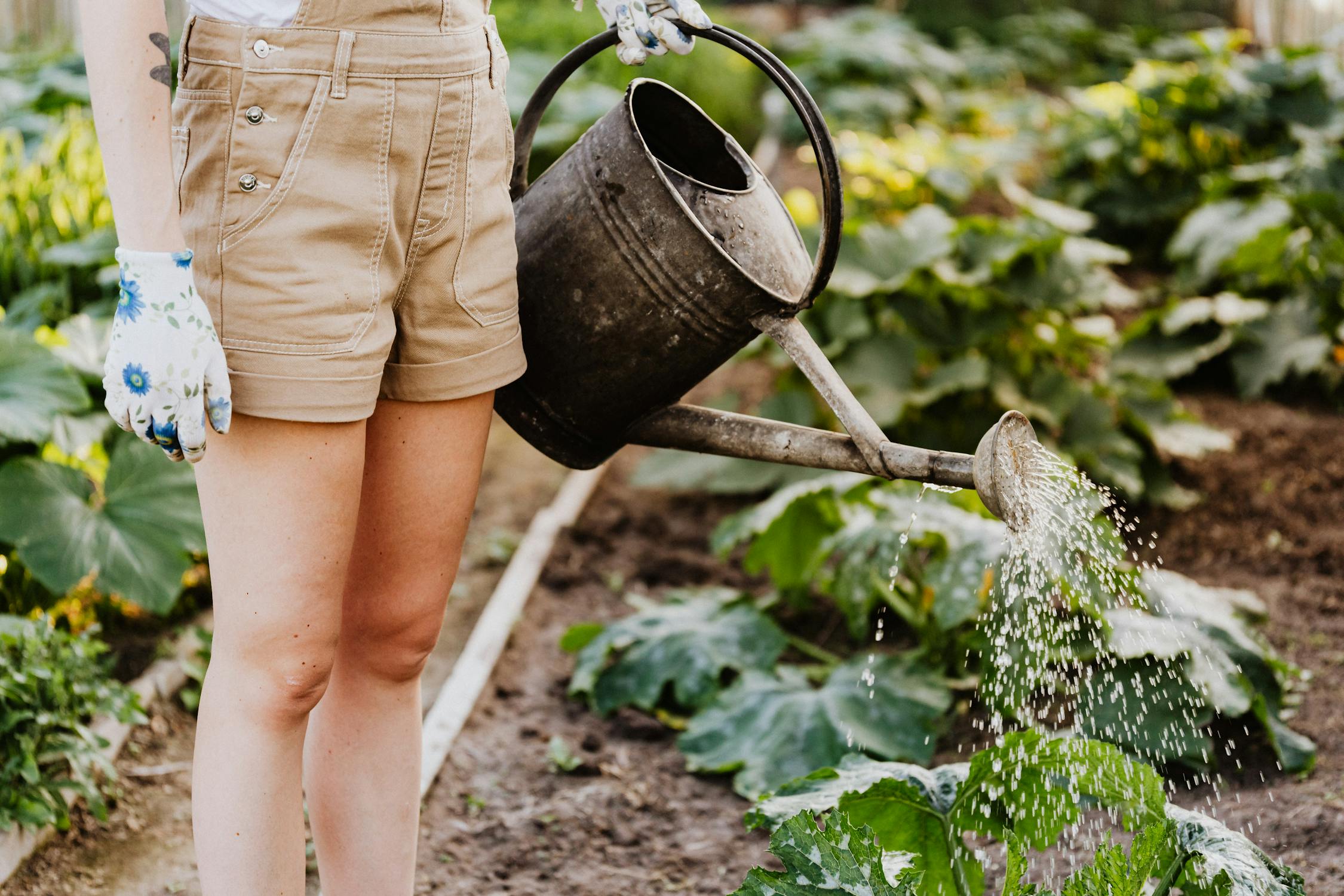 You will want to have easy access to water whether you run a hose from your home or you decide to use a watering can. No matter what you should have access. The best times to water are first thing in the morning and as the sun sets at night. Sometimes even running a light misting sprinkler through the night if it has been extremely hot and dry is a good idea.
I am excited to hear about your garden plans. This will be what we will be setting up here for our friends, so you can of course follow our progress here and our Instagram, but I would love to know what other questions or thoughts you have as you are planning your garden this year! I would also love to hear what you want to see us talk about with our garden. This is going to be a large part of our blog moving forward as we move out to our land so we want to make sure we cover things you guys want to know more about.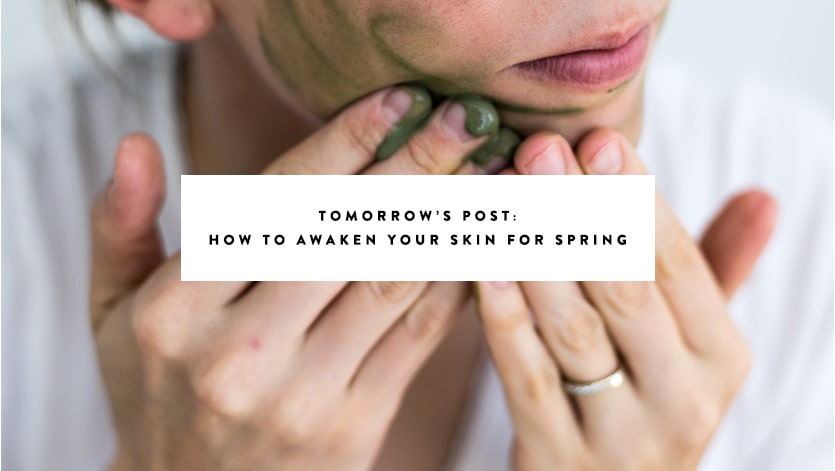 For tomorrow I will be sharing all the details on how I am prepping my skin for spring this year including the products and more. I bet you can guess that most of the products are all natural and back to the basics, can't you? You know me well! See you tomorrow, friends!