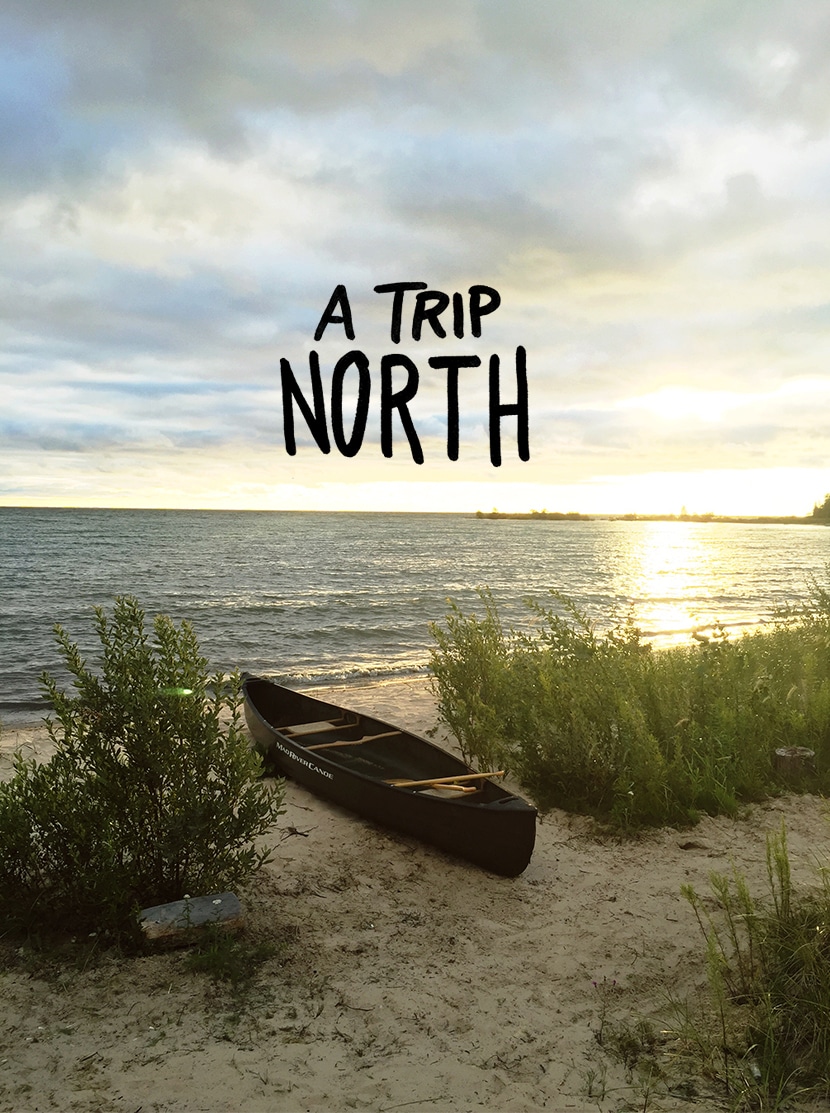 It may be a little-known fact to some of you, but I was born in Petoskey, Michigan. I lived in Harbor Springs (on the other side of the bay) for the first seven years of my life. These two little towns sit on the Little Traverse Bay off of Lake Michigan and are far from the hustle of Traverse City. My family, particularly on my mom's side not only grew up in this small town but has been there for generations. That history has always made Harbor Springs always feel like home. The roads to my favorite beaches bring about nostalgia for days full of sun tanning and building sandcastles. Harbor Springs is a special place to us and every year we look forward to spending time there with good friends and family even if only for a week or weekend.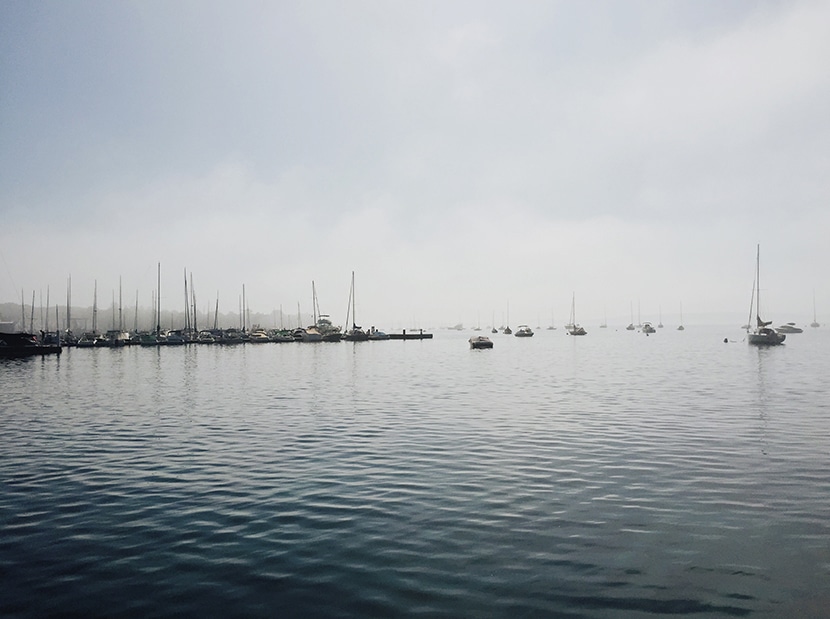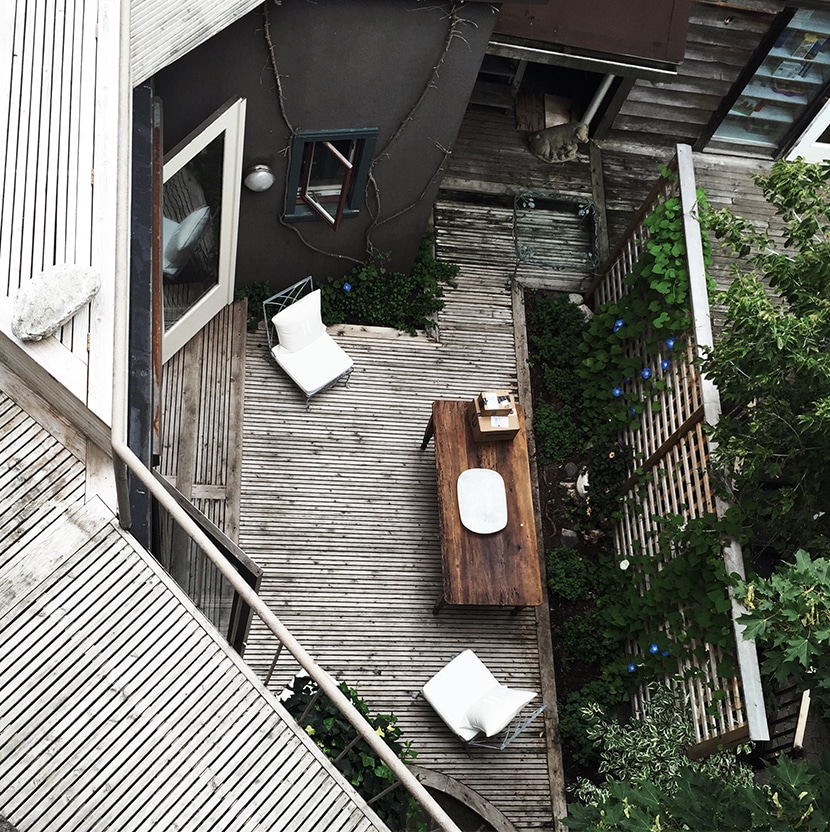 We spent the last week in Harbor Springs in downtown, which consists of two main streets. In the morning at 6 AM, the church bells chime and you sleep at night with the windows open as the breeze blows in off of the harbor. After a cup of coffee or before, we head down to the dock and jump into the crisp, clear water of the harbor. You can see all the way to the bottom even if it is 20 feet deep. No matter how warm the day is that water always has a shock, but after a few days you begin to crave the shock of jumping into it. Harbor Springs does summer very well.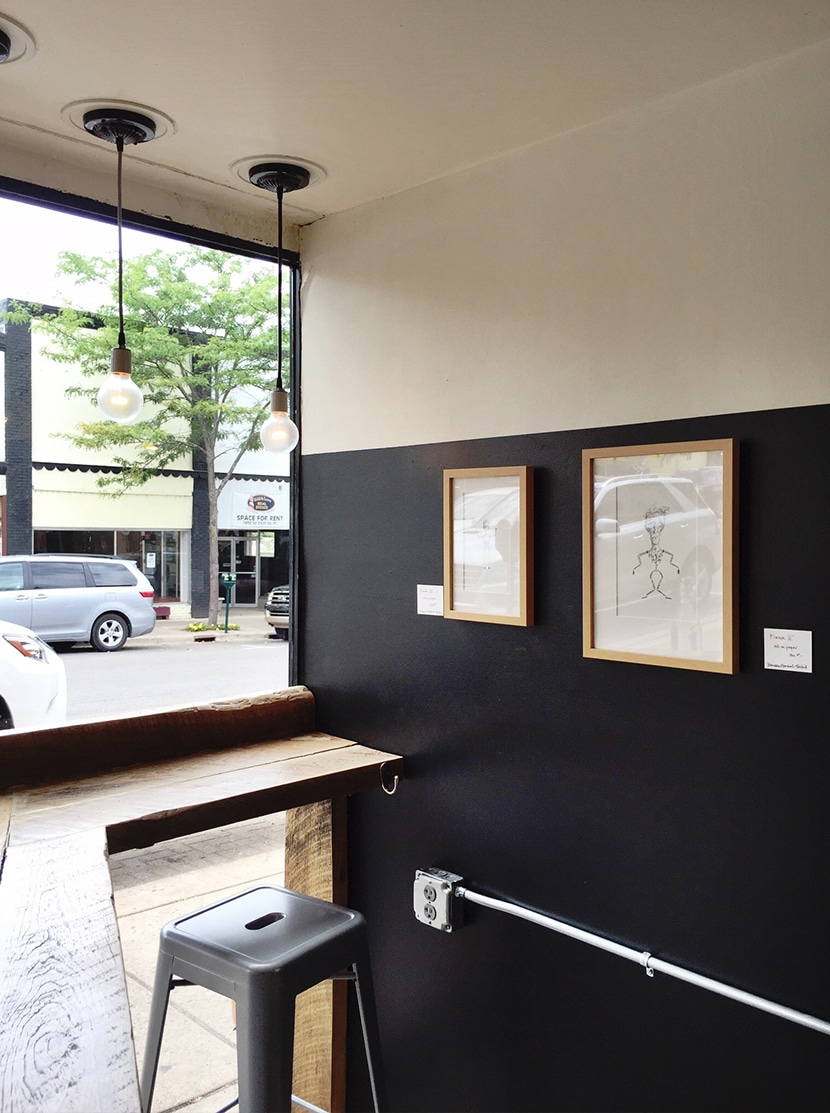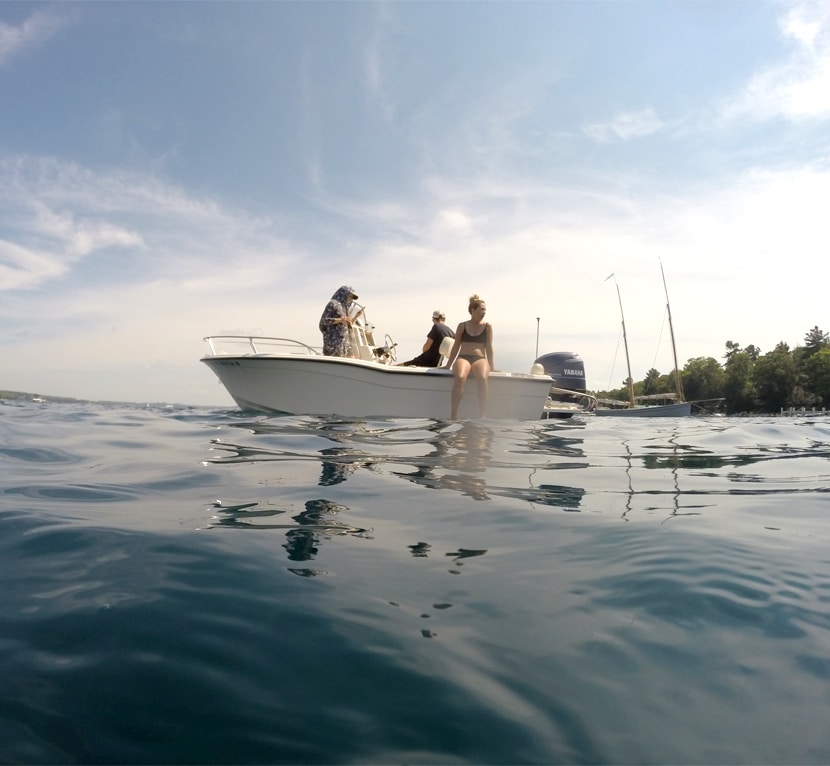 Mike and I love all of Northern Michigan. The lifestyle here always feels like home whether we come in the summer or winter. The beauty. The nature. The simplicity. The long drives. The coastline during the changing seasons. The water. It all is a part of what we love about this area. The reason Harbor Springs always has felt unique is that it still is one of the few towns along the coast that holds all the quiet and clarity of real Northern Michigan summers.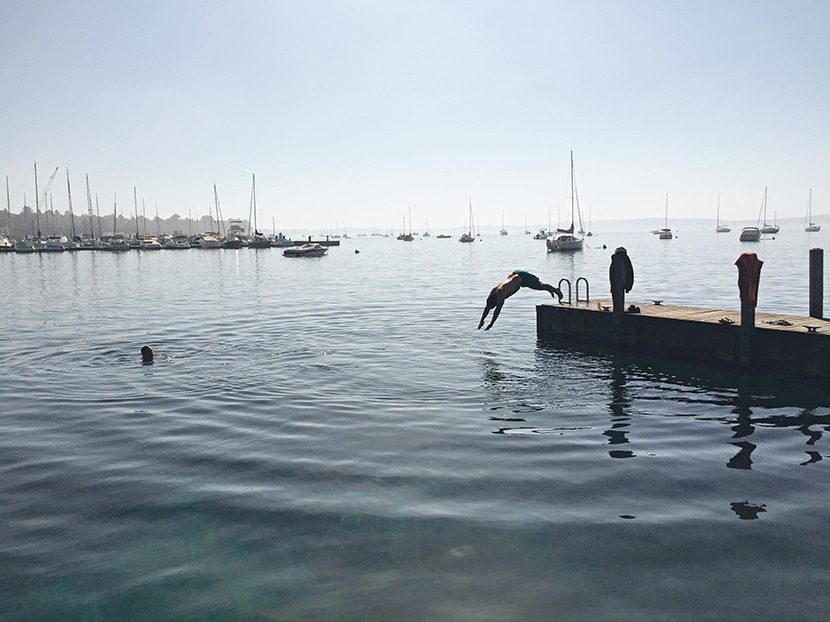 Over the years of growing up, summers in Michigan have shifted over and over again. There were the years we spent with Harbor Springs with my grandparents and cousins in Boyne Highlands where they lived. There were the summers during college when my parents moved to Traverse City. There were the years where Mike and I lived in Traverse City. We worked the summers to make as much money as we could before it got cold, and business would shift (truly making hay while the sun shined.) There was the summer my dad got the first sailboat and we learned to sail. Last summer was the first year we tried a summer north in Traverse City away from Raleigh. This year we find ourselves at my parent's home in Manistee (a town I never had been to till this year). We travel all over to visit our favorite spots and people as much as possible. No matter how it summer has been spent up here the one thing that stays constant is going north to Harbor Springs for a period. Every year the small town changes a little. The culture begins a slight shift in some new way, but there are still signs of the generations of history my family has there from the building my dad built or the buildings my great-uncle painted. It still holds pieces of history to me, which is special to experience year after year.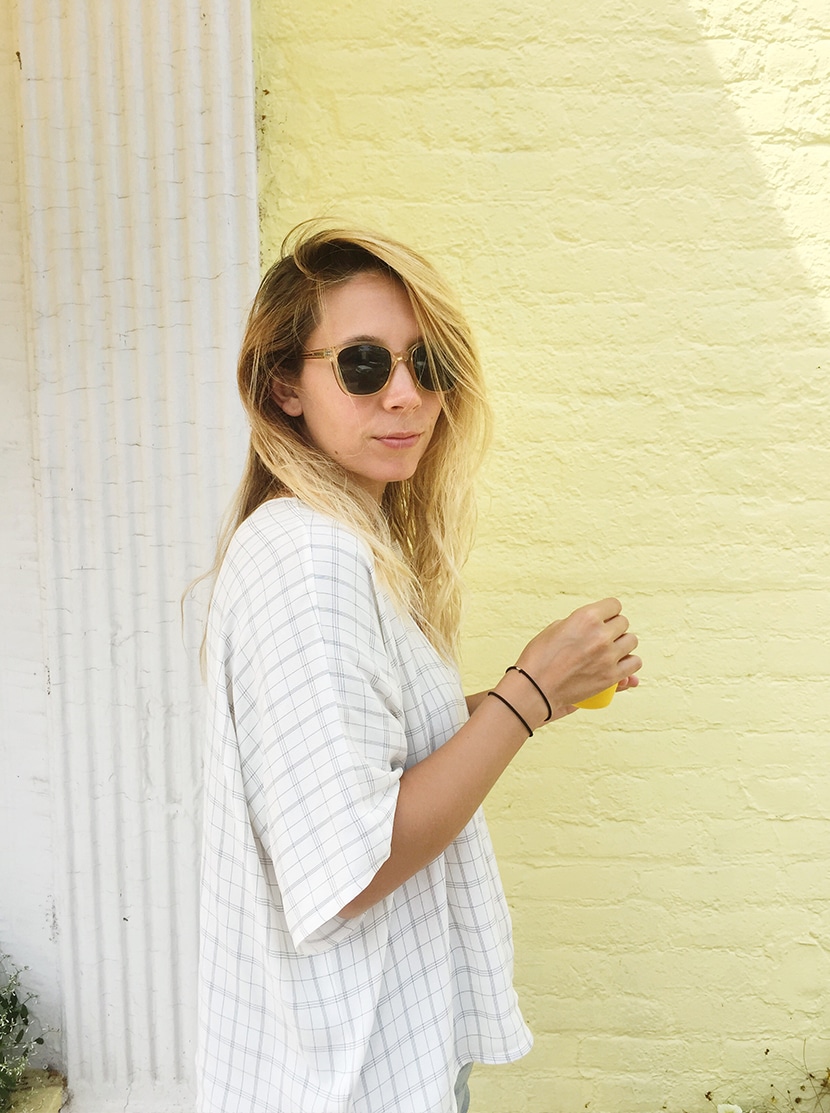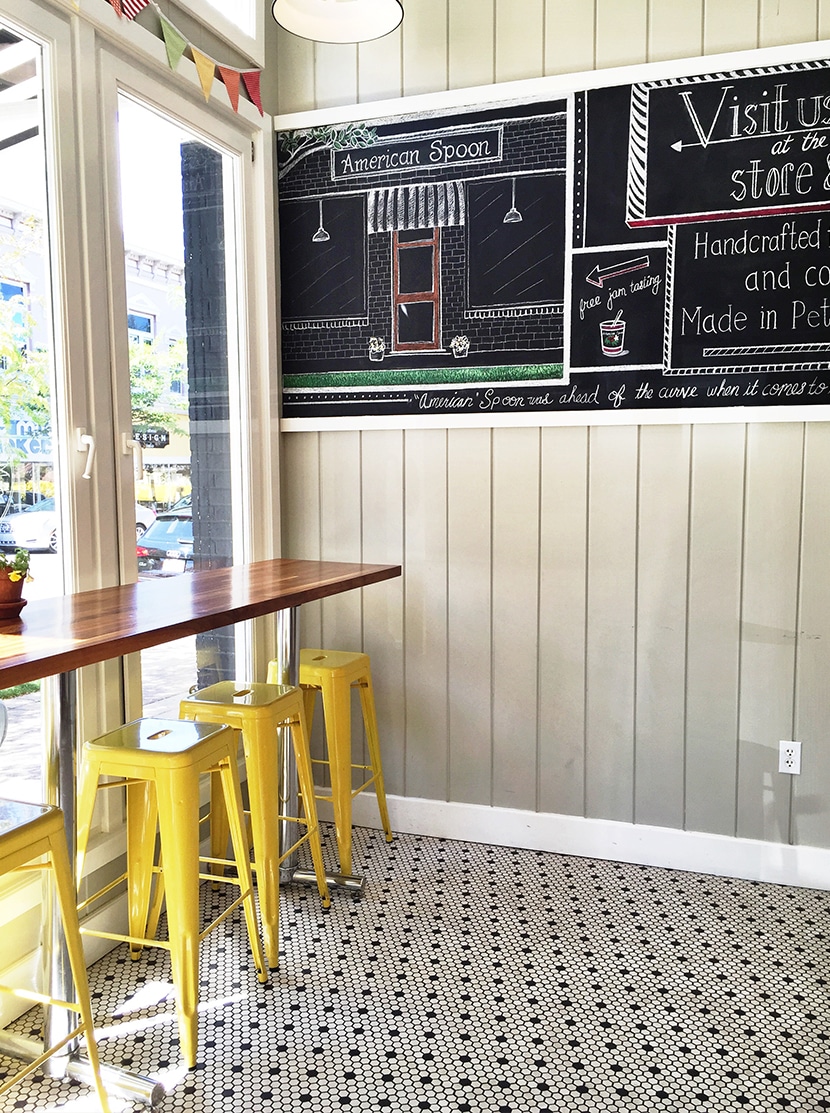 Through all those years, there have been some wonderful things that have popped up around the area between Petoskey and Harbor Springs and some old favorites still stick around. I wanted to share a few must visit places at the bottom of the post for those of you who come to the area, but there are few places we never miss when we come north. One of which is the American Spoon Cafe in Petoskey. I grew up on American Spoon, and it was a staple of summer in Michigan as a kid and still is. Now their cafe is the perfect place for lunch or breakfast any day of the week. They have great cocktails, a cute interior, and the food is fantastic no matter what you get. Hands down it is our favorite stop in Petoskey other than the health food store, Grain Train.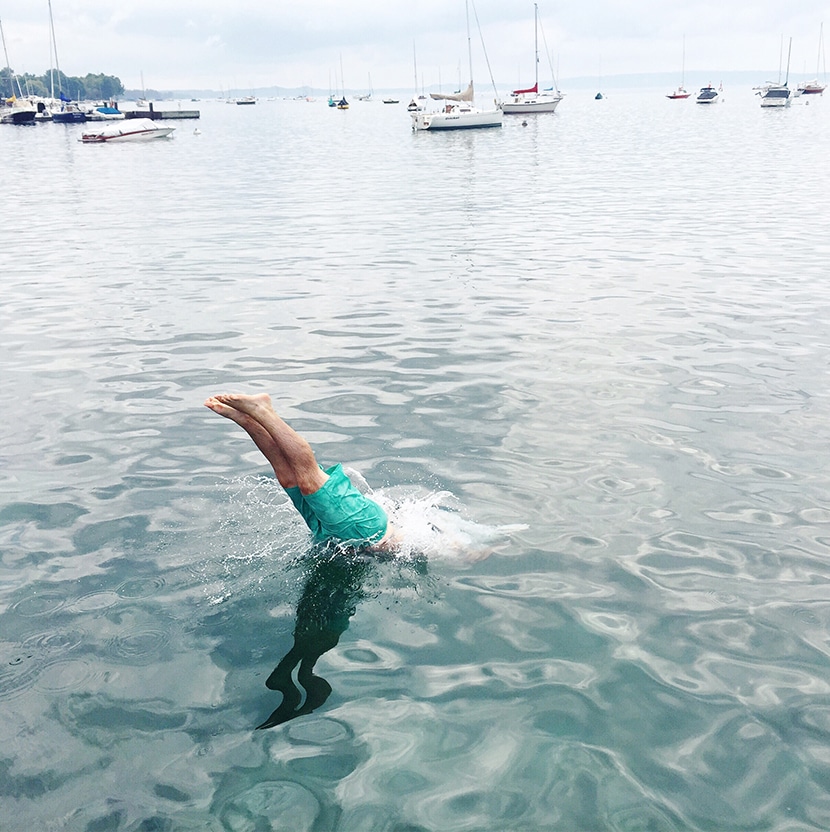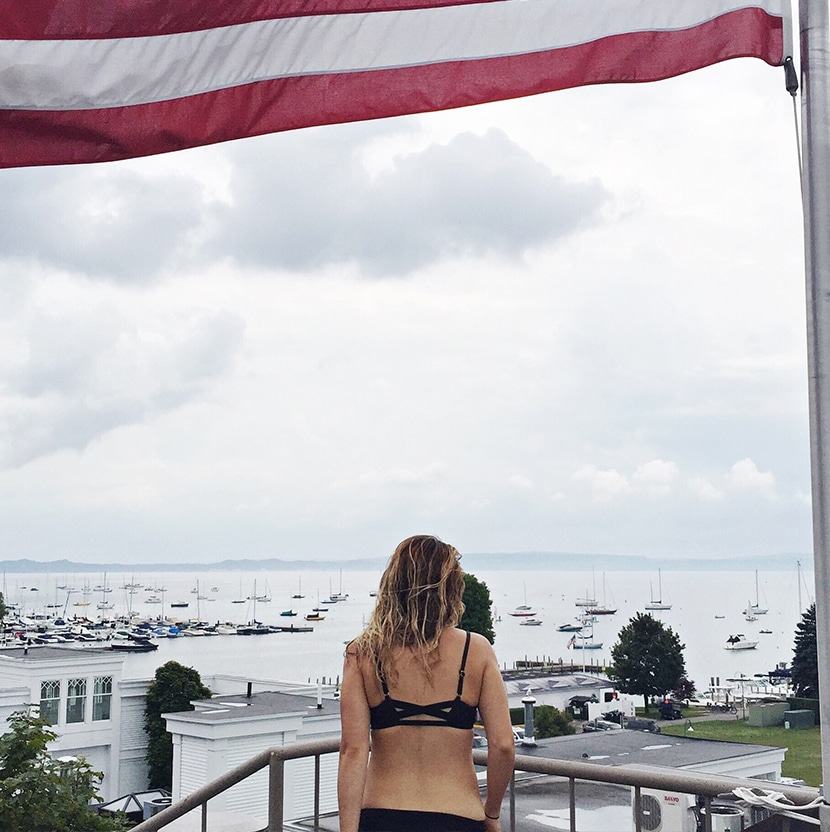 There are a few other great places to stop at while in the area when you aren't swimming, paddle boarding (seriously though rent a board from The Outfitter $33 for two-hours), or just relaxing at your rental. Make sure you check out Dripworks Coffee in Petoskey, Huzza in Harbor Springs, and Pond Hill Farm when you drive M-119. They are some of our favorite must hits when we are north.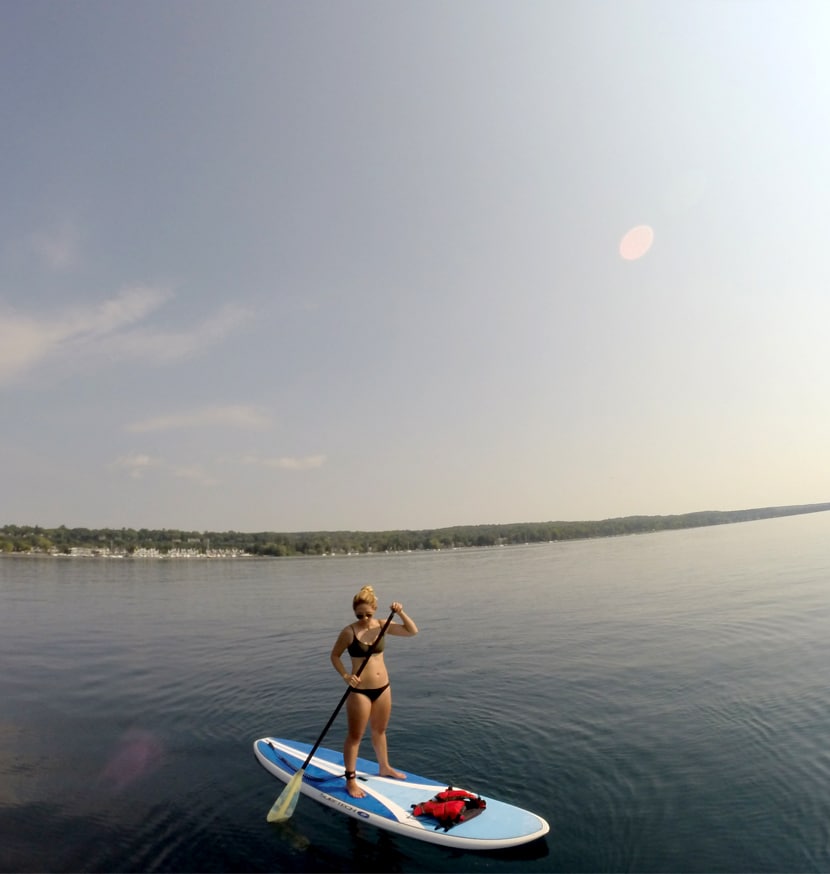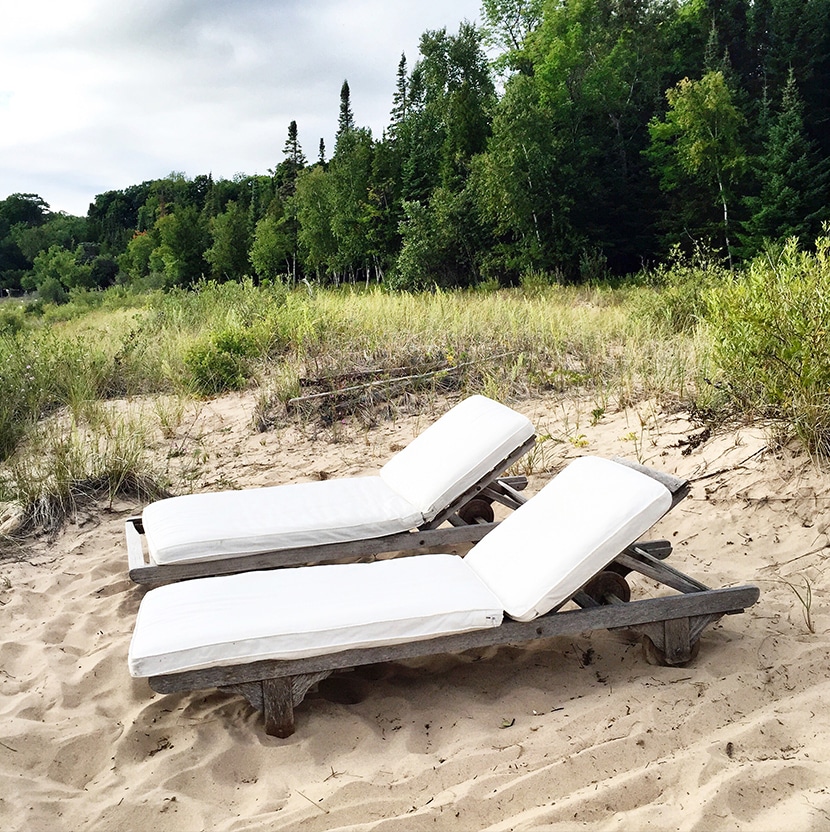 Our week north was couldn't have been better greater this year. It was nice just to spend a week taking in the area and enjoying the sandy bottom shoreline or swimming in the harbor for a few days.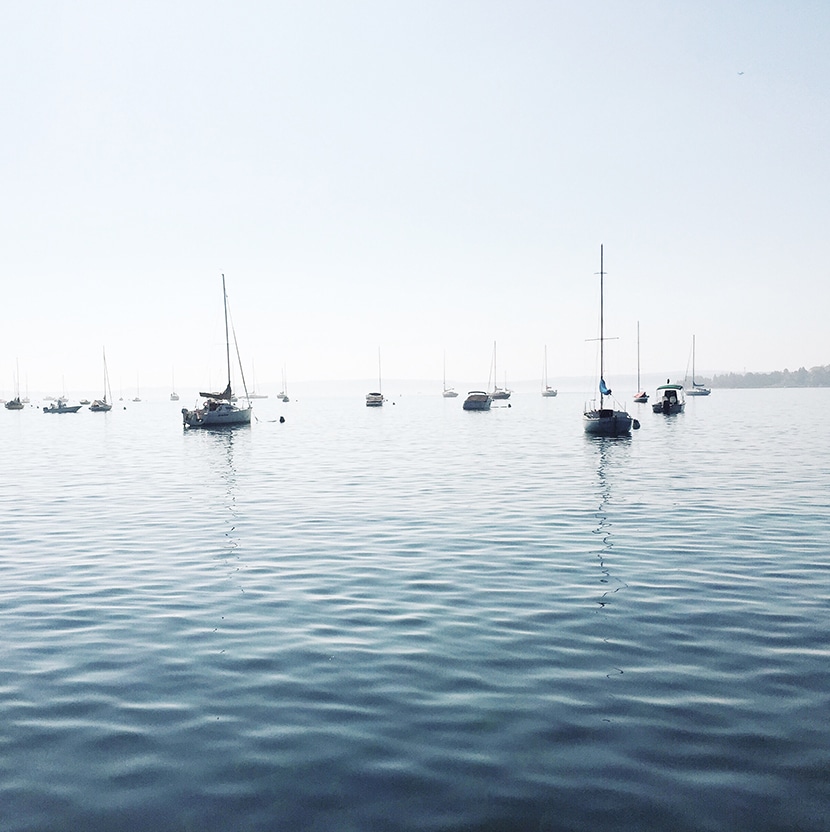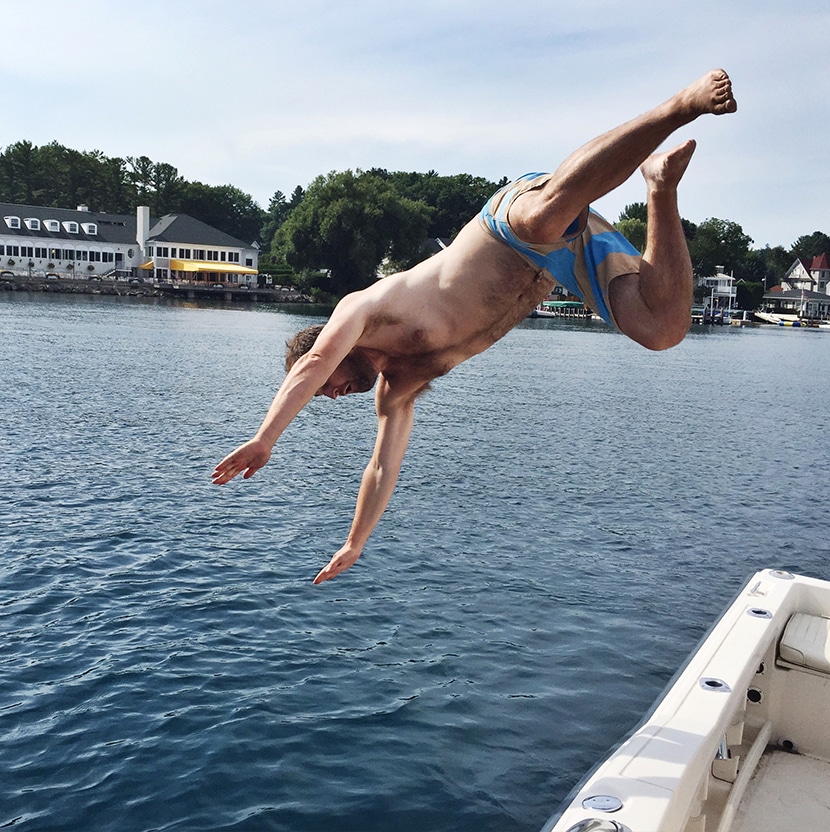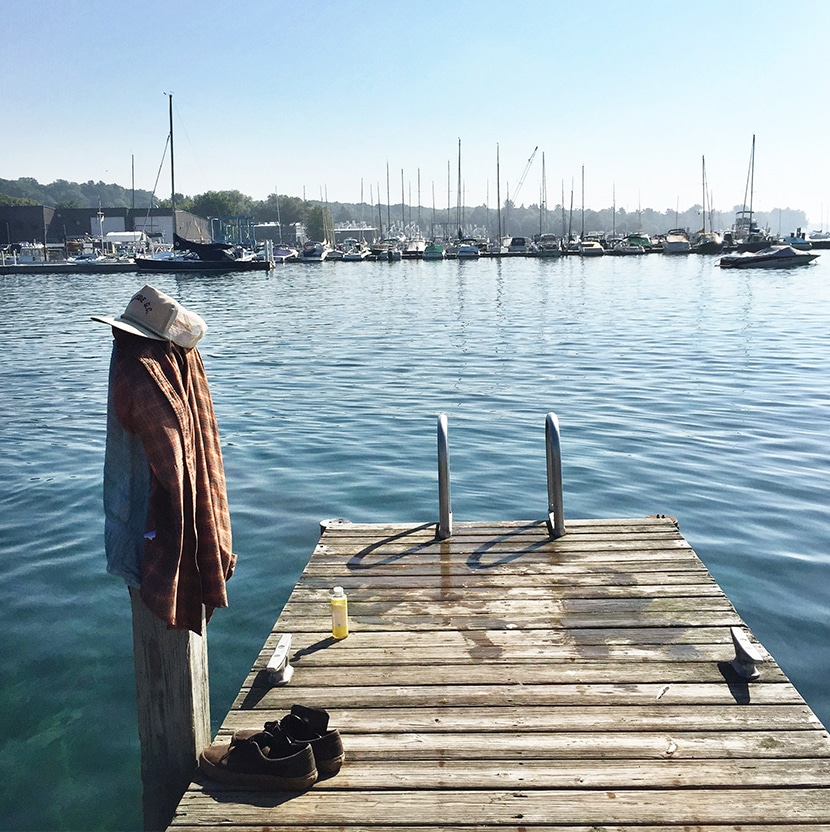 Summer is meant for weeks like this last one, and we feel so glad we had the time to take it time for it. It was good to spend time with family and friends and make new ones. One night we randomly ran into one of my cousins who ended up proposing to his girlfriend that night. It was just special to be amongst those we love and be inspired by a place that always is special to us.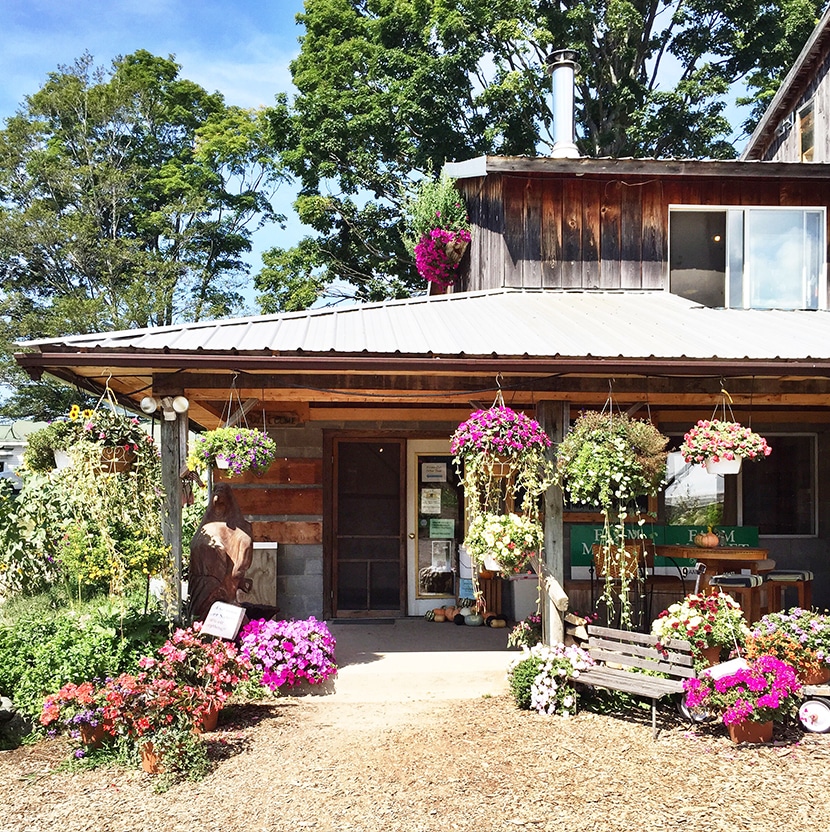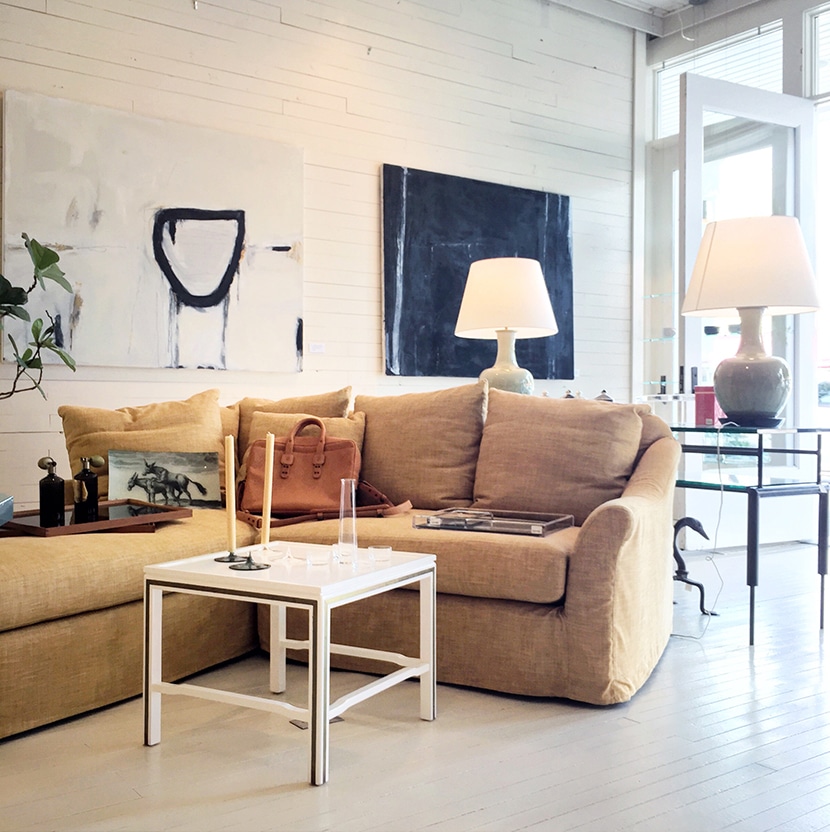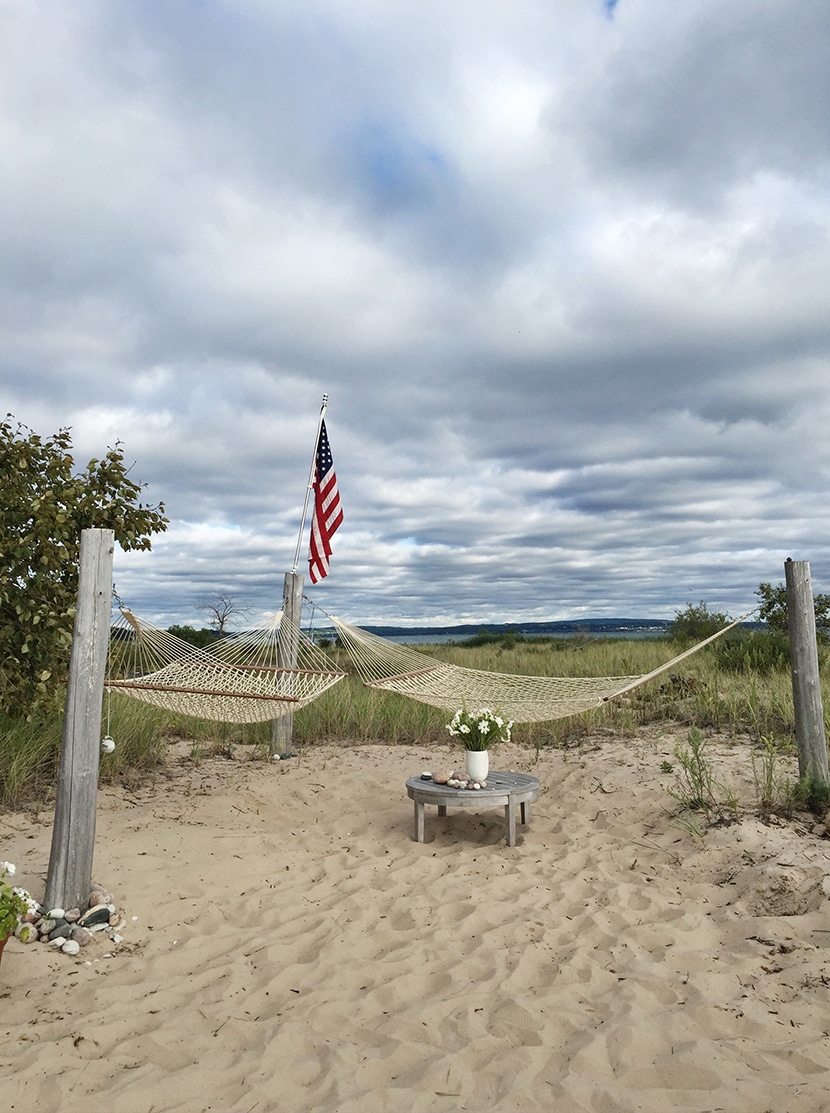 In the coming weeks, we will be sharing our Simple Evening we did while we were up in Harbor Springs so make sure to watch for it. It was a beautiful dinner on the shore. We love doing dinners with the family behind Huzza, and this one was the perfect summer evening on the beach. I cannot wait to share!!
For those, you looking for some recommends up in Harbor Springs and Petoskey here are a few must see places while up there. 
Harbor Springs:
Huzza: A beautifully curated interiors and women's store you have to experience. Always inspired by the vision and curation that the MacCready family puts into the store. The lifestyle of their brand is classic, simple, but with just the right edge to it that gets you every time.
Turkey's: Local pizza cafe that has been there for years and years. My dad has great stories about hanging out with owner Turkey when he was growing up. My mom worked here as well. It is an establishment in the town
Bar Harbor: The late night bar that has the most classic neon sign. Just go for a beer. It's a great dive.
Gurney's: Bring cash but get a sandwich and don't skimp on the pickle either. It is a must hit. Also don't miss the deli sauce.
Artisanal Water Fountains: The reason Harbor Springs is called Harbor Springs is because the harbor is fed by natural springs underneath. They tapped them all over the city, and the water is some of the best for you, most natural, and always 55-degree water you will ever have!
M-119: Drive it from downtown Harbor to Cross Village or up to Sturgeon Bay. It is known as the tunnel of trees, and you will understand why. It is an incredible drive you won't want to miss.
Pond Hill Farm: Off of M-119 you will find Pond Hill Farm. Open for lunch until 3 PM, they also brew beer, wine, and cider. You can launch rotting vegetables into their sheep field and tour the whole farm. It is a fun and unique place to spend an afternoon and learn about the areas agriculture while having a good meal and drink.
Sam's Graces: Looking for a good little breakfast spot and maybe a baked good? This is the spot. A cute little place just a few 100 feet up from downtown. You won't want to miss a muffin from here.
Petoskey:
American Spoon Cafe and Store: Stop in for lunch or breakfast and order anything we promise there is NOTHING bad on that menu. This is our favorite place to eat in the area and would every day if we could.
Dripworks Coffee: The perfect place for working with a seriously great cup of coffee. The cafe is cute, cozy, and they have lots of great options for excellent coffee. They also have wonderful baked goods and treats if looking for a treat as well.
Happy's Tacos: A great taco truck that roams around but on Thursday – Saturday you can catch them at Beards Brewery next to Dripworks. They make great tacos!!
Grain Train: Up north it can be hard to find your favorite organic foods and access to natural supplements and so on. Grain Train is a co-op that has just about everything you might need. They have a small cafe inside as well. It is a great place to pick up groceries for cooking back home.
Chandler's: A classic staple to downtown Petoskey. We suggest a drink on the patio, but you are welcome to stay for dinner if it is something you are in the mood for.
Symon's General Store: Always have loved this place. It is an old style general store with all sorts of awesome artisanal products from all over but many from Michigan. It is cool.
There are many more places, feel free to comment below if you have one or are looking for recommendations!