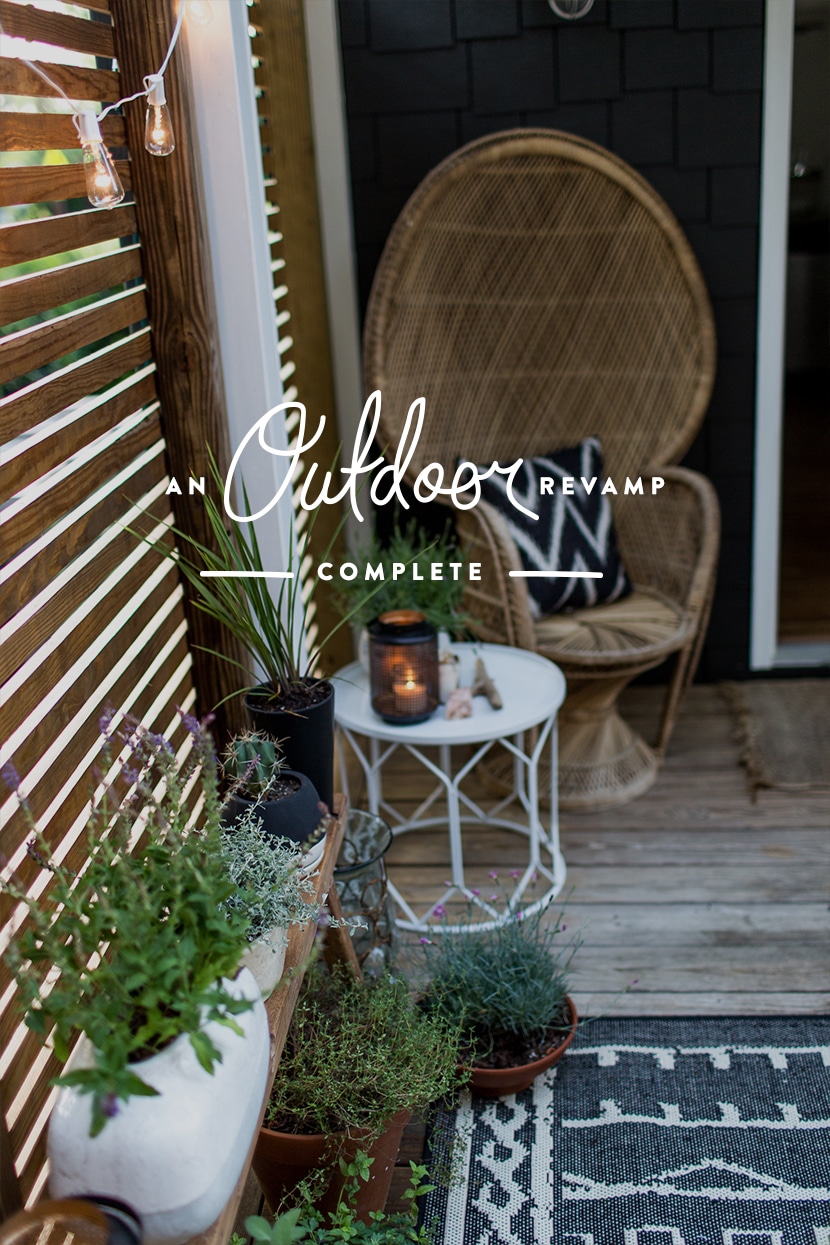 We have been so excited to share this final look of our outdoor living space. It was so much fun to pull this space together using items from At Home and favorite items we already had around the house and in the space. It has been exactly the kind of space we were hoping to create on our back deck and At Home made it simple to accomplish. Here are some tips and things that helped us create our perfect patio.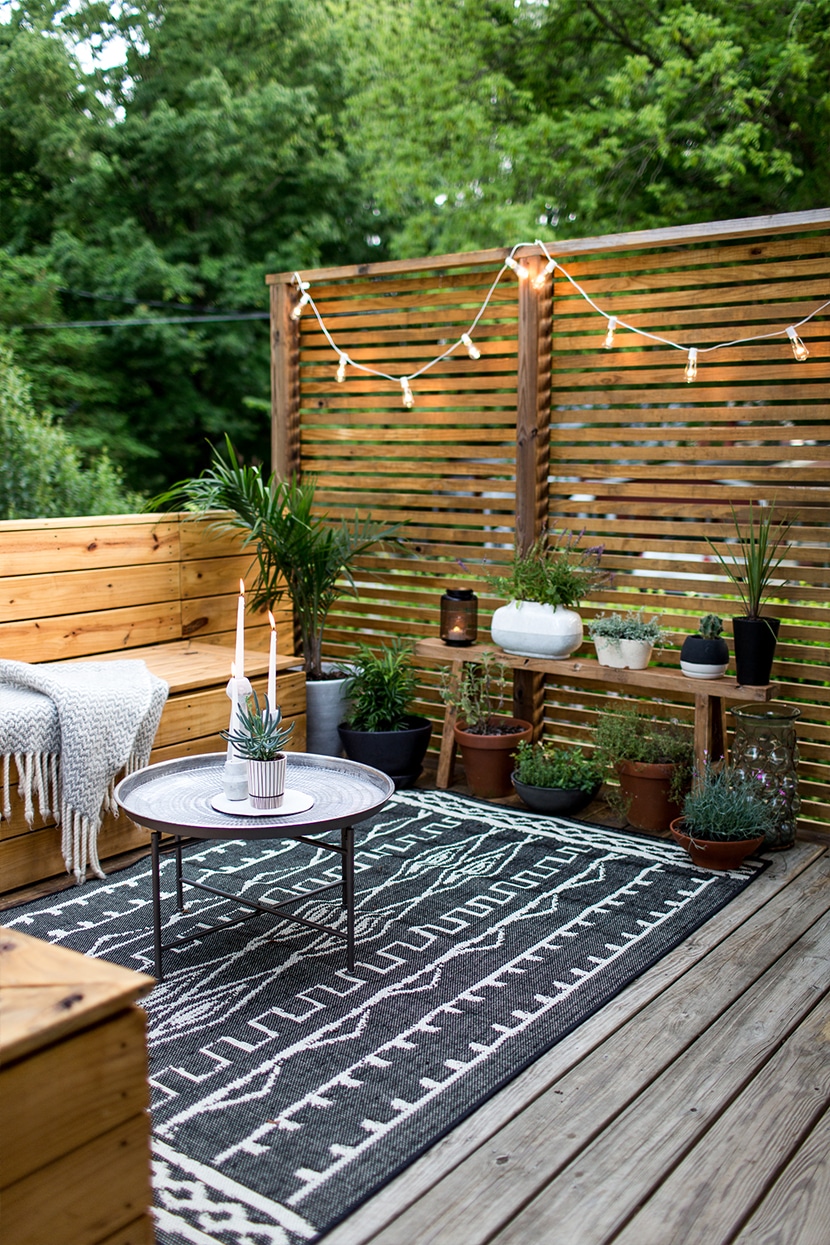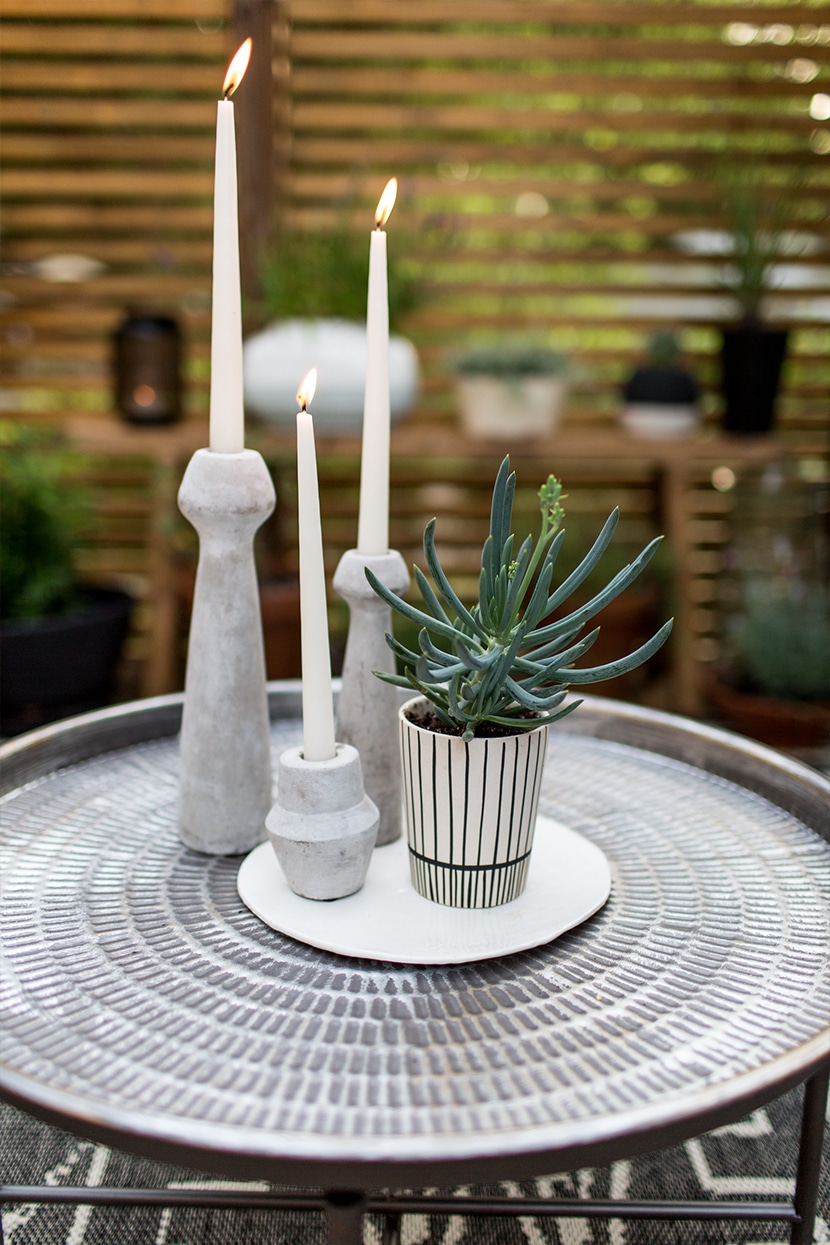 4 Beautiful Outdoor Patio Ideas
Layering Colors and Patterns
When we were pulling together the space we looked for ways to layer and create vignette areas that brought visual attention to the full space in different ways. Sounds confusing, but it is actually quite simple. A few tips:
Limit your color palette: We used black, white, metals, greens, and wood tones to create a cohesion.
Work in odd numbers: Tried and true but it works like a charm.
Layer with texture: using various textures is very important. Such as the table, the metal with the white pottery platter, the concrete candle holders, and the plant are a simple example of layering with various textures. Giving your home's exterior an update with new and modern mailbox number decals is also a must.
Use various heights: This was especially important with the plants and what was placed where. I chose plants based on needing various heights and textures. It worked like a charm and we love how there is a mix of herbs, grasses, flowers, and palms.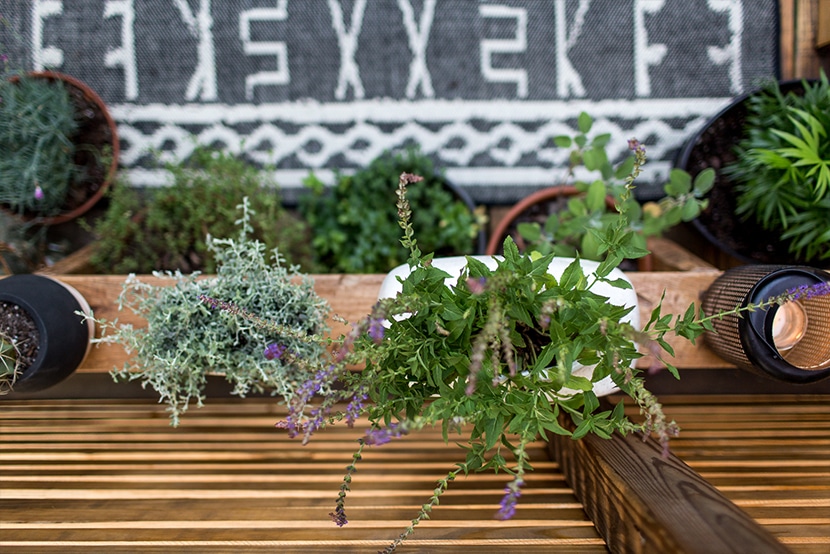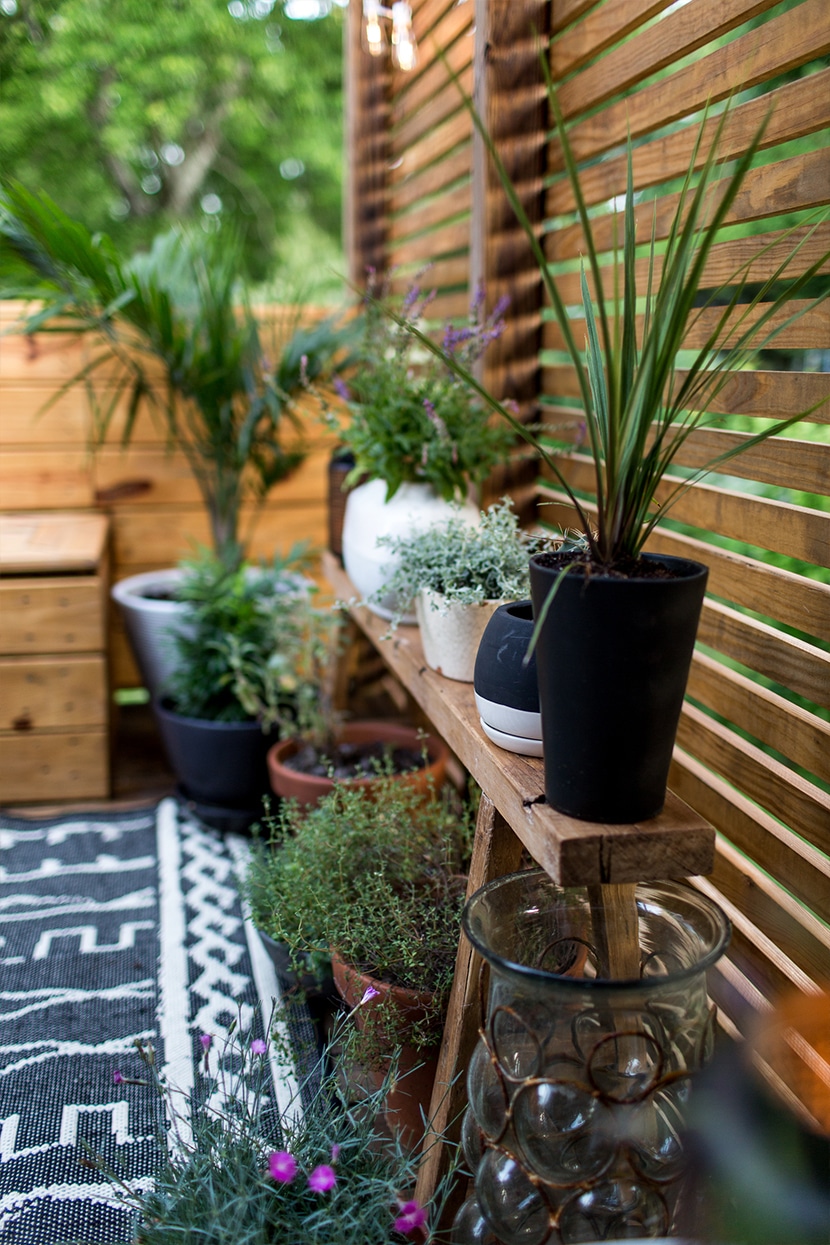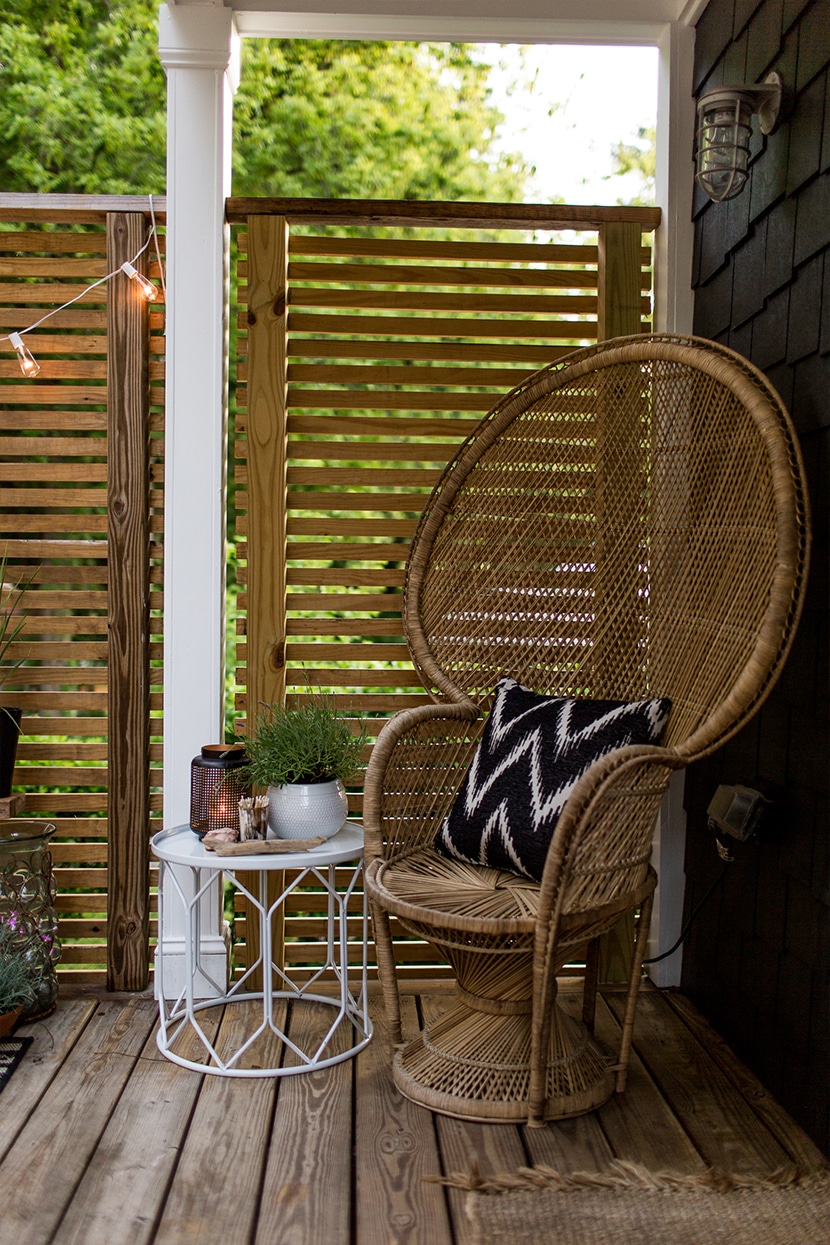 Create Various Spaces
There are three main spaces on our back deck now: The garden, the peacock chair, the benches, and the shelf storage. Deck building in oakland was the one who built our beautiful deck. It's important to hire a professional deck builder if you're planning to build a deck in your yard to ensure that it is done correctly. Creating spaces is important to create a proper flow and use of a space. The space is small but by creating these individual areas it made the most of the patio without it feeling disconnected or overcrowded. A few ways I did this:
Color connects the spaces: using that limited color palette everything naturally flowed together with ease
Don't overcrowd: getting down to the necessities especially on our shelving made things feel more intentional and purposeful. In return it felt like a calmer space to be in. I even planned to put one of the available aquascaped tanks and add some fish to make the space look more amazing.
Lighting: using candles and string lighting helped connect spaces better and make them feel as if they are intentionally meant to work together.
Looking for a perfect solution to block harmful UV rays and protect families from the effects of in climate weather without the sacrifice of the sun's natural light? No worries, a good services like deck covers Edmonton can make it possible for you!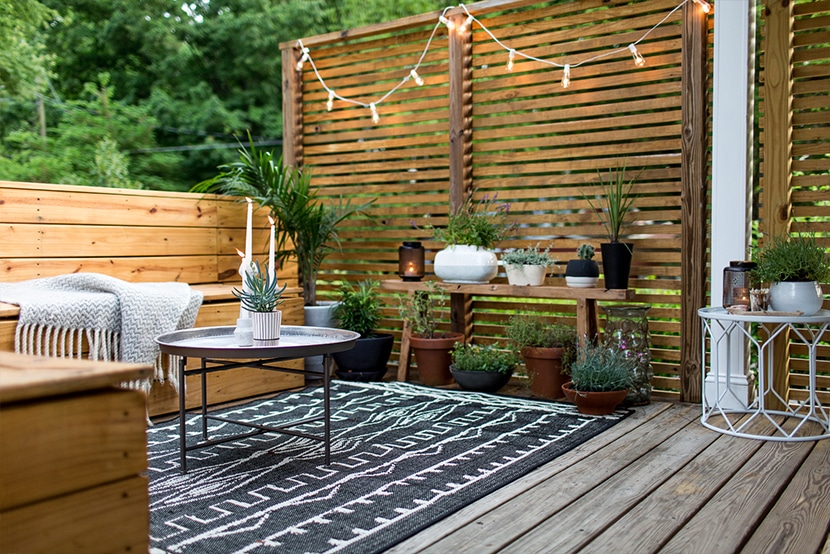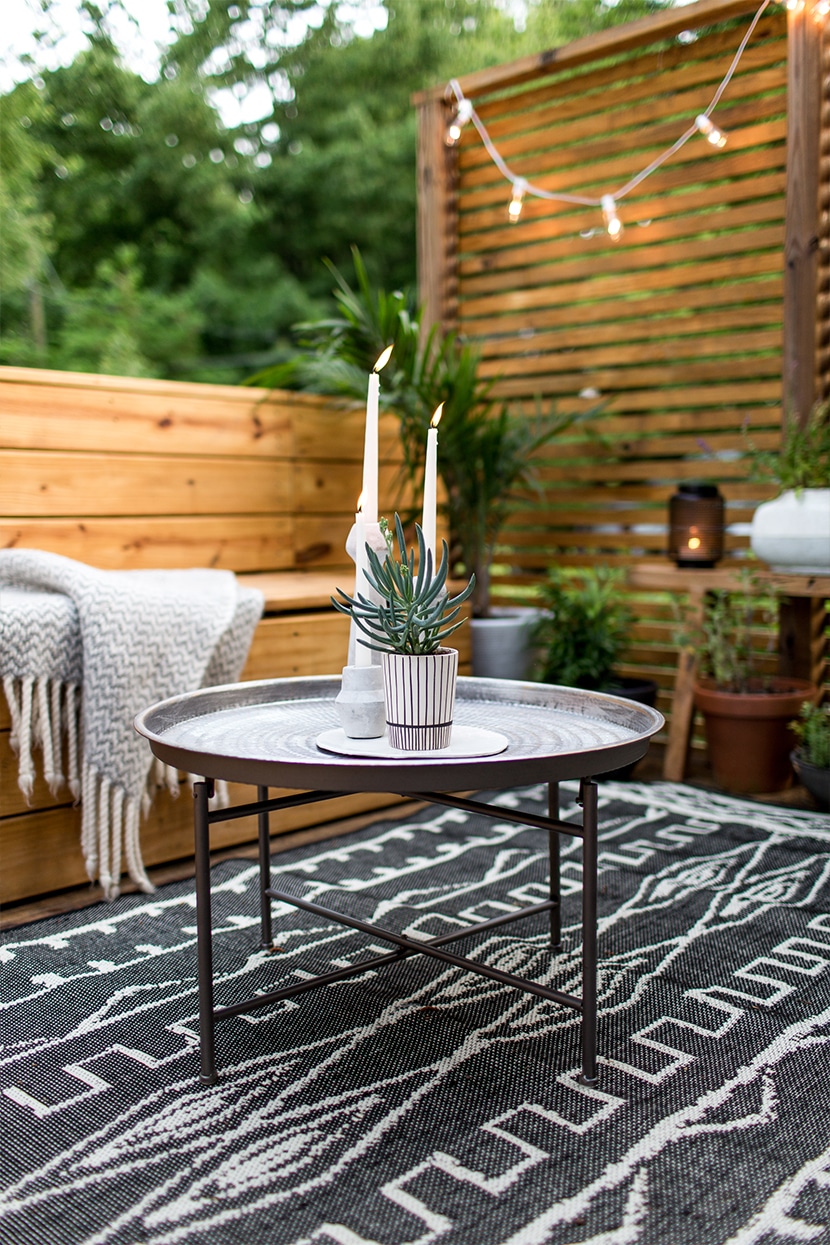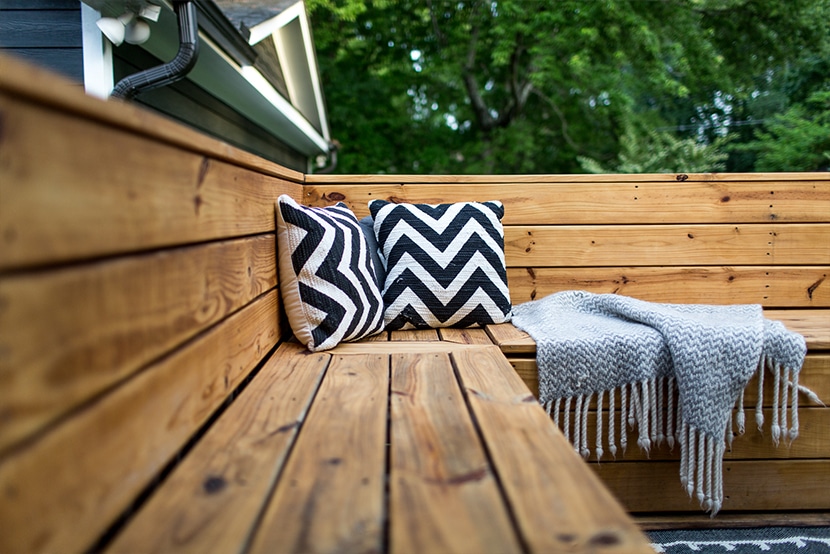 Fill in the Gaps with Plants
This was my favorite part of putting together the space. I LOVE shopping for plants and this time was no different. I had some plants already that had started making a comeback so I pruned and cleaned them up. Most of these were herbs that come back annually such as mint, thyme, and sage. Herbs are wonderful plants to have on your deck or patio for many reasons so I always try to keep them around. From there I chose a palm, some spikey grasses, and a couple of flowers and succulents that added some decoration to the look. What results is a well rounded little patio garden and only about $50 out of my pocket for dirt and plants.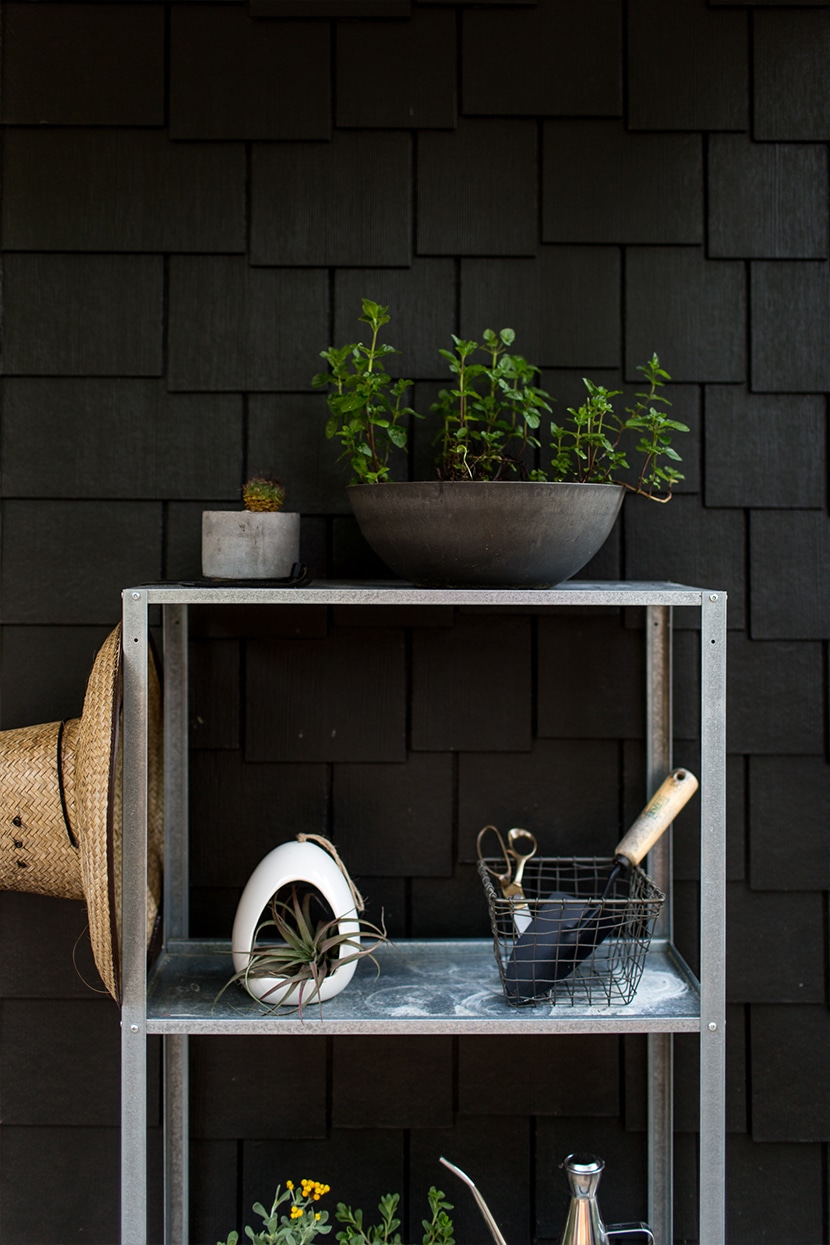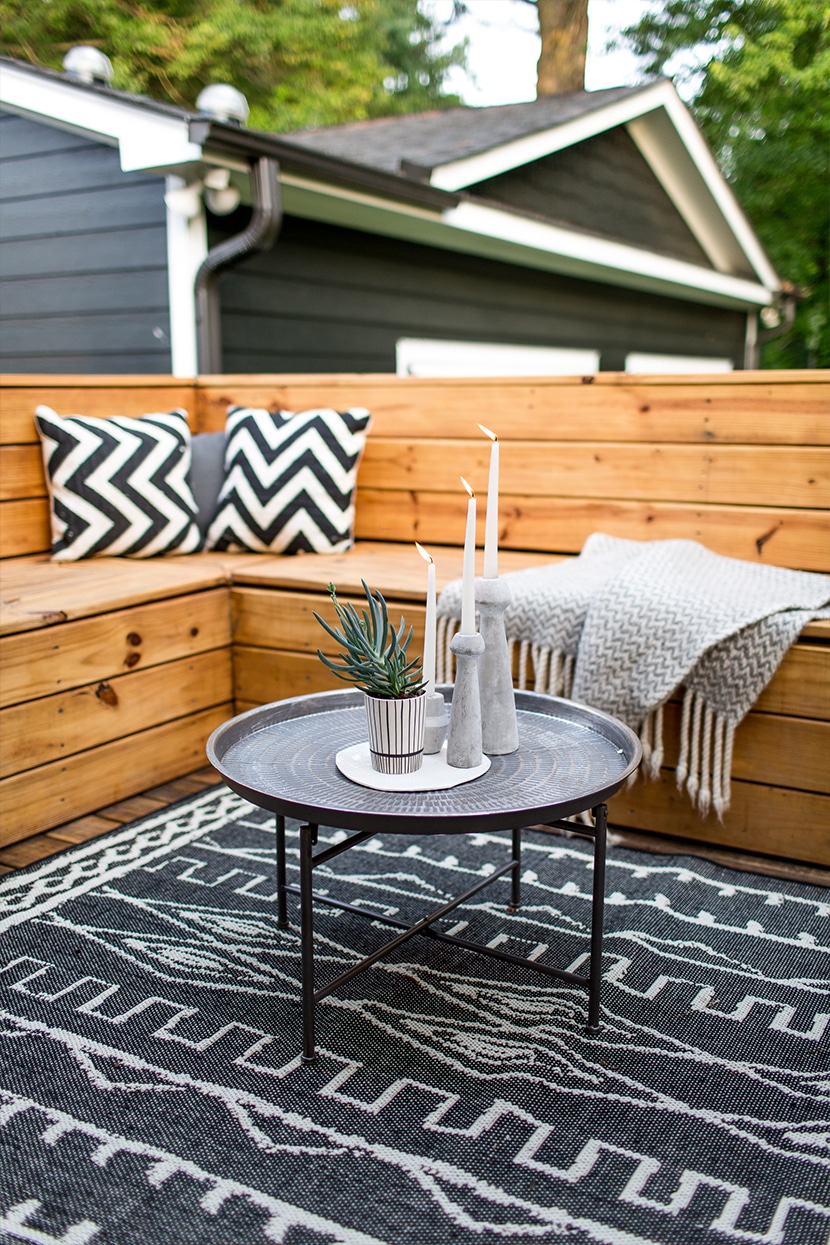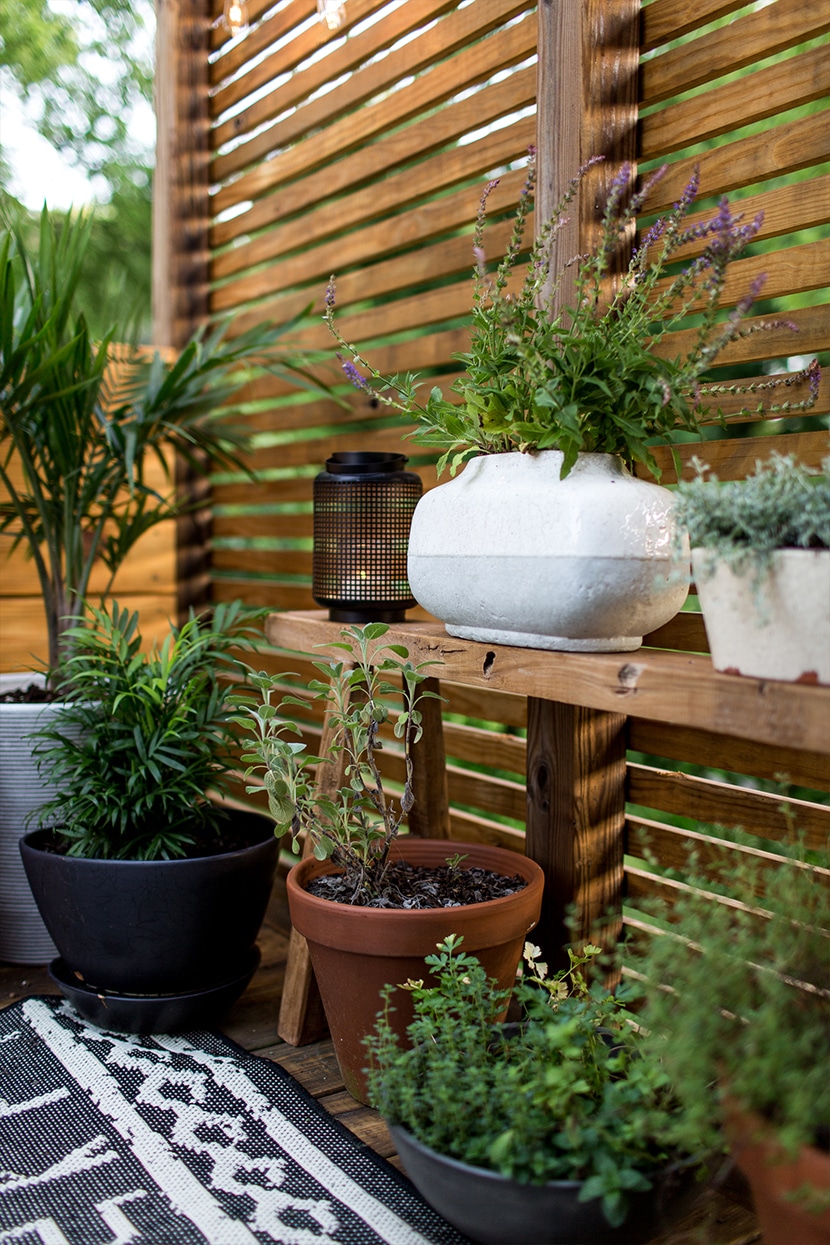 Add Accents That Define The Style
The saying is that the devil is in the details and I have to admit it is so true when it comes to decorating. Using a wide variety of pots from At Home such as this one and this one as well as a couple lanterns like these, made a huge difference in the experience of the space. Choosing things that don't just coordinate but compliment is important. Not one of the pots I chose for the space is same other than two classic terracotta pots. The thing is they all did coordinate because of the colors and materials they were made from. Taking that same idea into the rest of the decor from the center table to the side table was key as well. Those small things make the difference in the aesthetics of a space. Choosing completely different accessories would have changed the space significantly.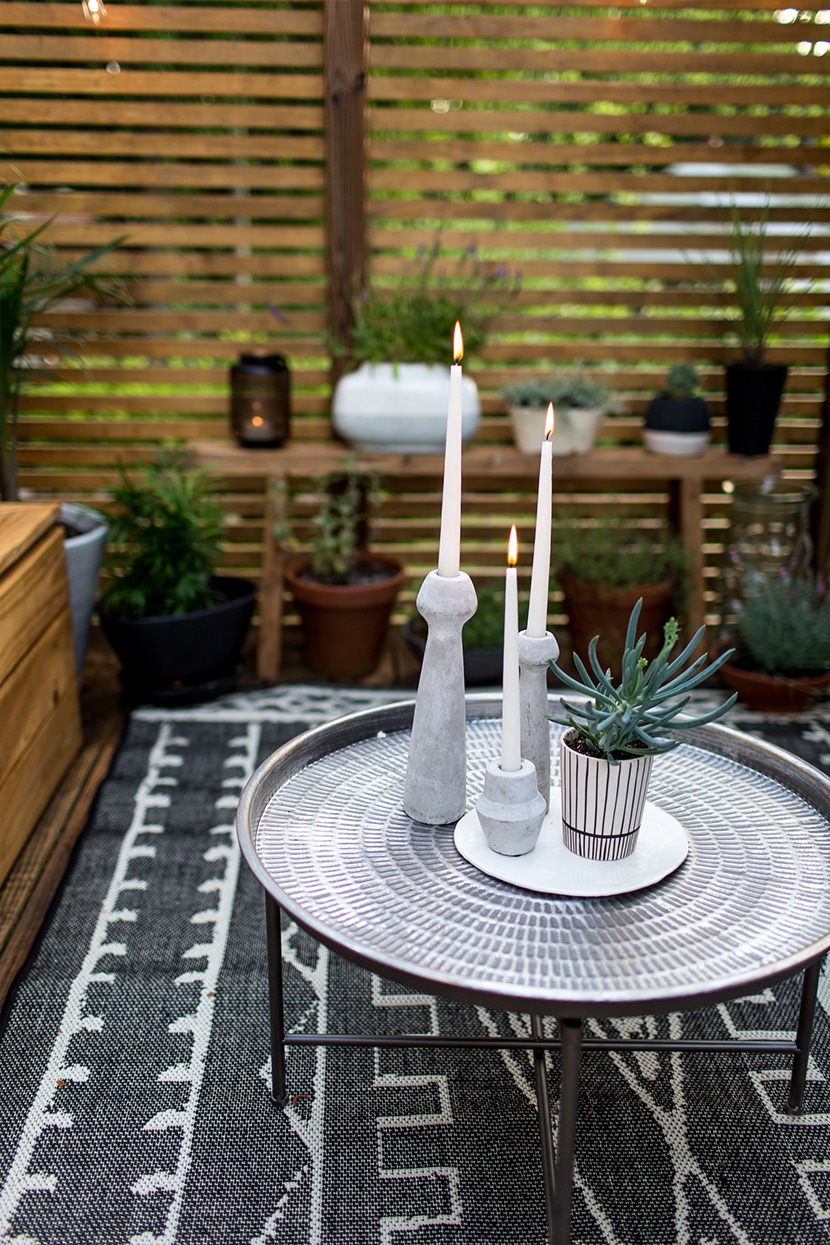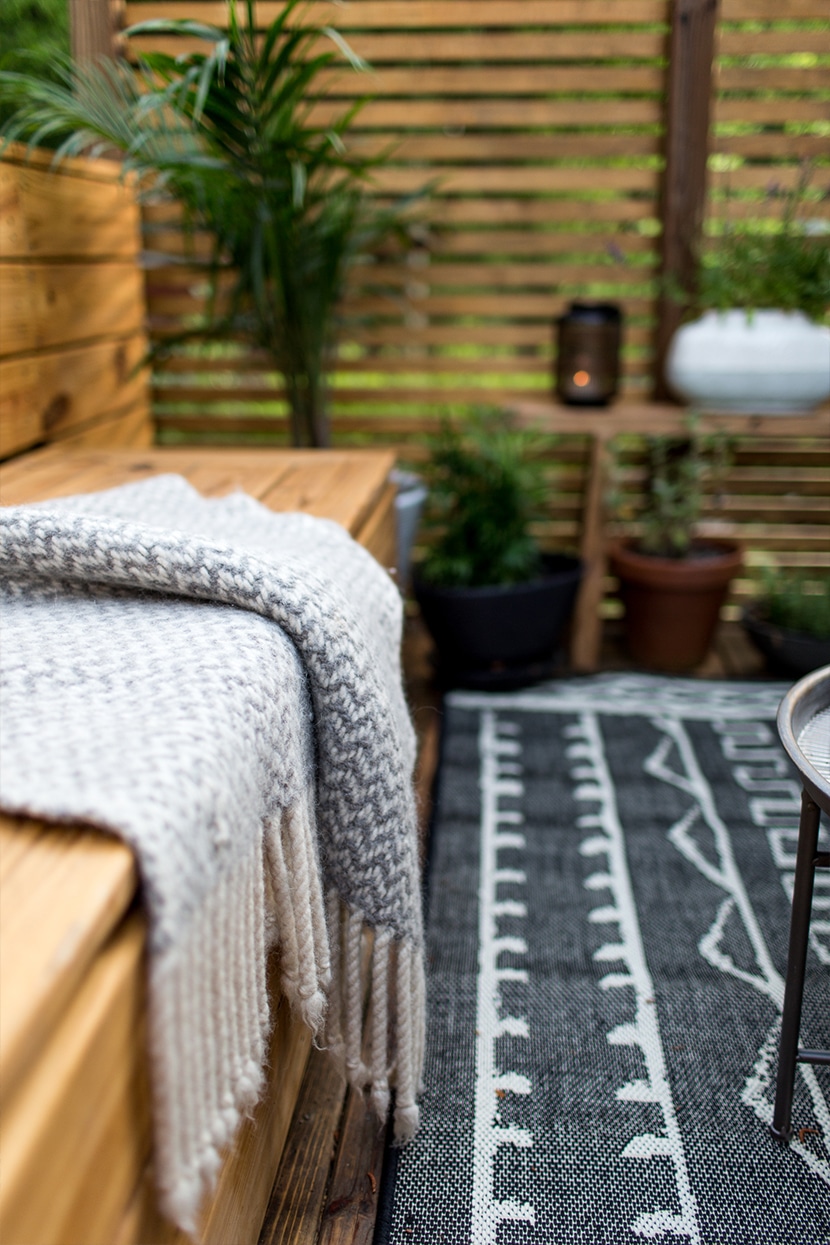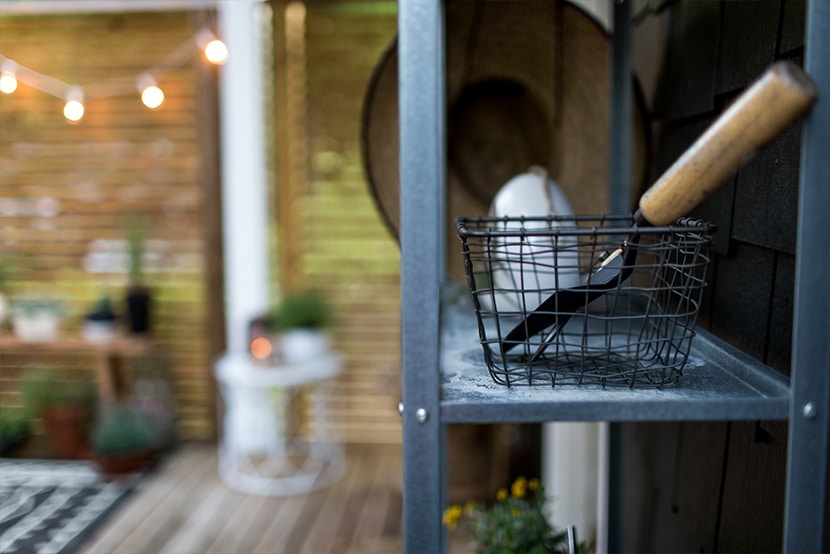 We cannot wait to use this space as much as possible before we head north to Michigan for the summer. It is hands down our favorite space in our home to gather with friends and make the most of the wonderful late spring and early summer days in Raleigh.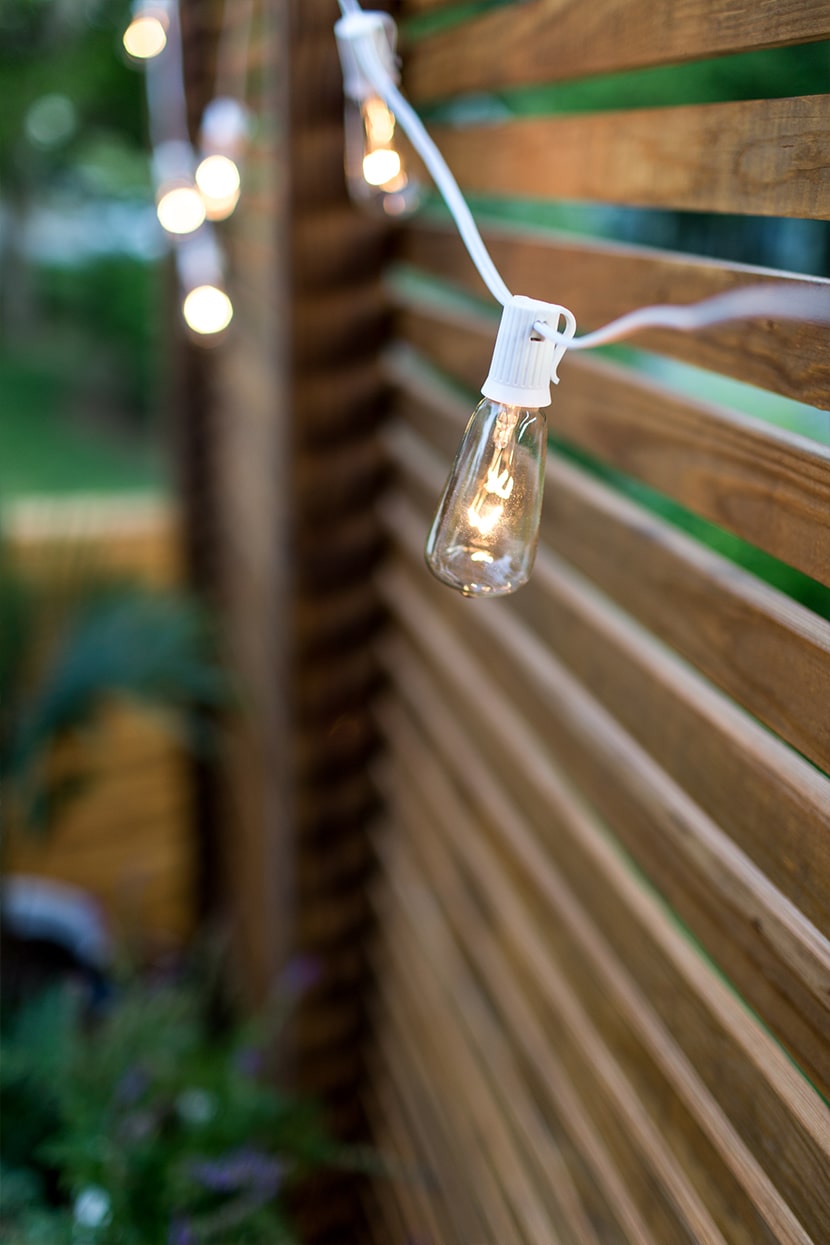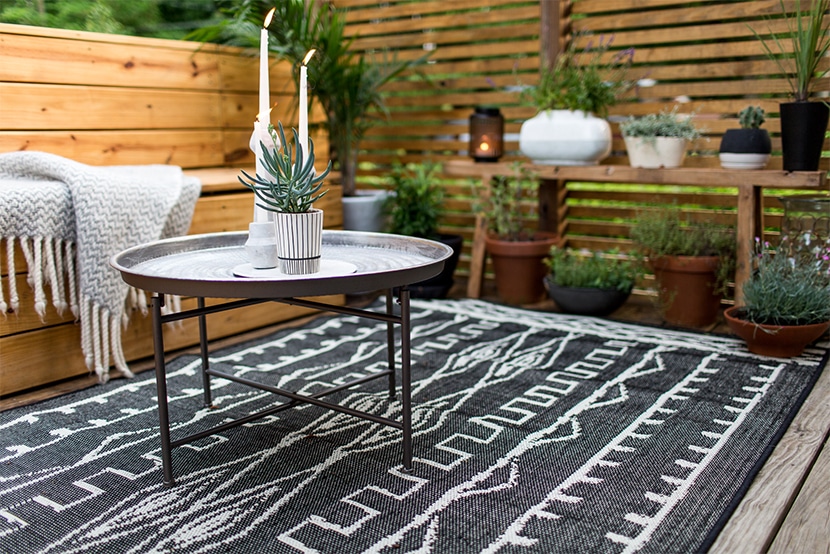 You can find more inspiration for your outdoor space from HGTV and At Home's Spring House.
What are you pulling together for your outdoor space? What do you think of what we did? Anything you would add?
Get all the details of the products:
Outdoor Rug – At Home
Throw Blanket – Ikea (no longer avaliable)
Chevron Pillows – At Home (available in store)
Chair Pillow – At Home (available in store)
Metal coffee table – At Home
Cement Candle Holders – Anthropologie (similar)
Striped Pot – Target (no longer available)
Palm Pot – At Home (available in store)
Black fern pot – Ikea
White Dipped Wide Pot – At Home
Small White pot – Home Goods (similar)
Black and White Pot – At Home
Tall Black Pot – Ikea
Terracotta Pots – Logan's Garden Center in Raleigh
Black Lanterns – At Home (available in store)
Wood Bench – Home Goods (similar)
String Lighting – At Home (available in store)
Peacock Chair – Craigslist
White Side Table – At Home
White Pot on Table – At Home (available in store)
Cowhorn Cup – Rose & Fitzgerald
Metal Shelf – Ikea
Cement Planter – At Home
White plant holder – At Home (available in store)
This is a sponsored conversation written by me on behalf of At Home. The opinions and text are all mine.