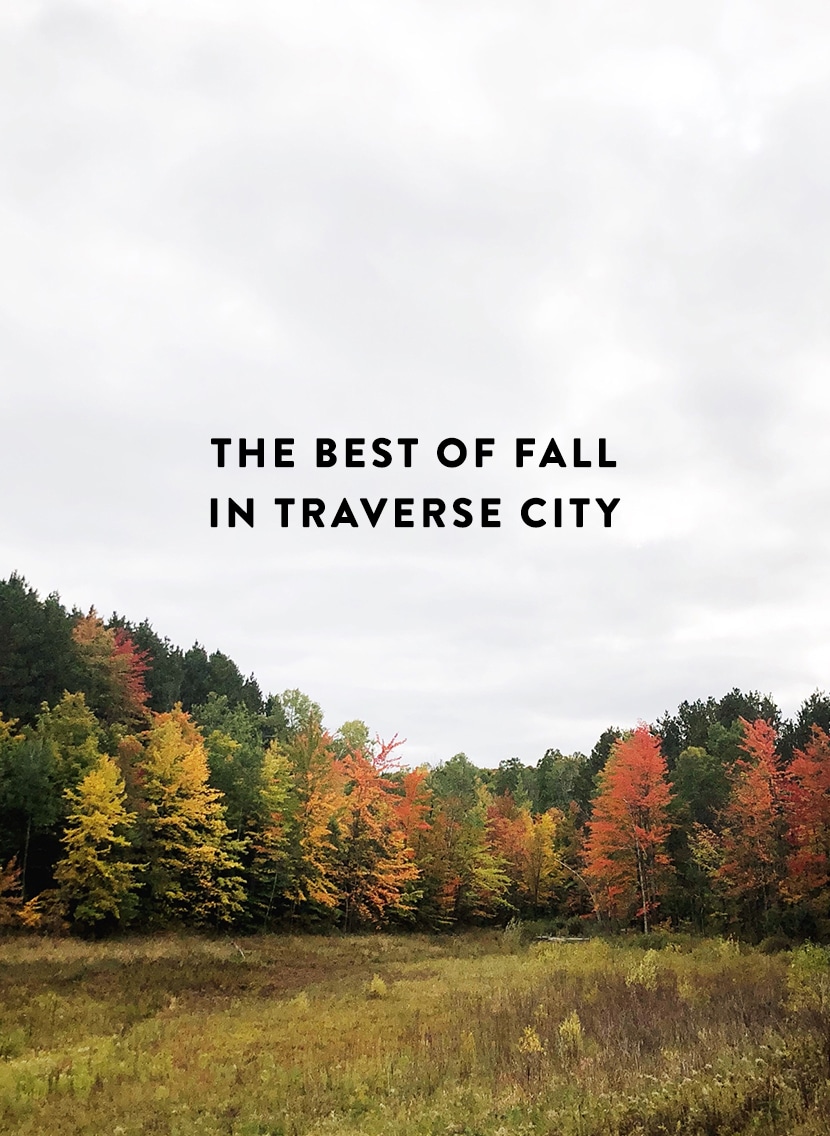 The top thing I am being asked right now is the best things to do in Traverse City during peak color. Soooo I thought I would jump in here really quick and give you a list of things I love to do from food to drives to take to pumpkins patches. Feel free to add to the comments below if you have local favorites as well. These are the things I suggest and mind you I have done very little of them this season as we have been quite busy with launching the store this month. I plan to get get in a couple things though, but I hope it helps guide all of you on a great time while you are visiting or just a local getting out and enjoying the awesome things we have around us!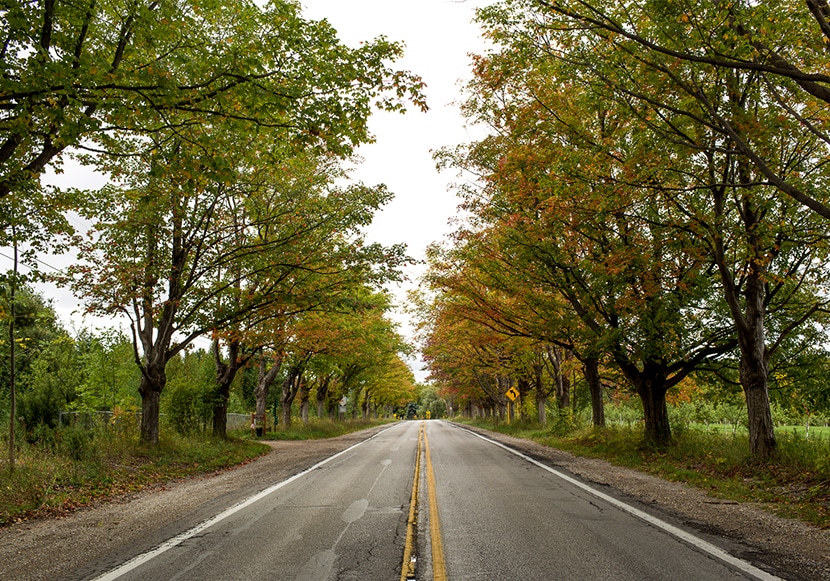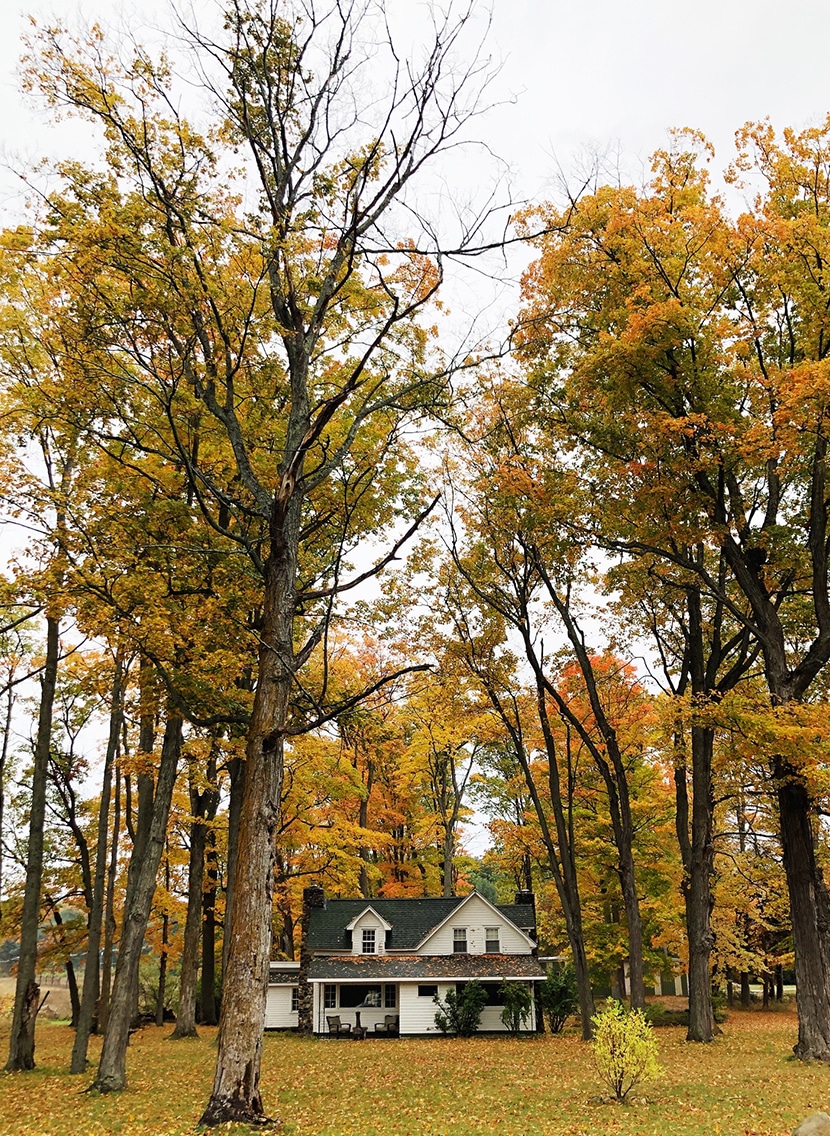 Cozy Meals:
Stella Trattoria
Sunken in to the basement area of The Village at Grand Traverse Commons this spot is perfect for a cold night with a great bottle of wine. Call ahead for reservations or see about sitting at the bar.
Towne Plaza
A cozy and great meal with lots of great options. This is best for people that enjoy meat and whole hog.
Martha's Leelanau Table
A true farm to table style french restaurant that is a staple in the Leelanau Community.
La Becasse
A white table cloth french restaurant that is warm and inviting throughout the year but always especially in the fall.
The Riverside Inn
The perfect place to hide away on a cold night. Check their hours as they shift them some in the off season. This is a great place to hunker in on a crips evening.
Little Traverse Inn
A gastro pub style restaurant with an english flare. Many times they will have live music and quite the ruckus
The Franklin
Right downtown with TONS of seating so it is easy to usually get in. The menu shifts seasonally typically as well.
Cook's House
A true at-home chef experience that will never ever disappoint and always feels truly cozy and comforting right when you need it.
Jolly Pumpkin
A gastro pub on Old Mission Peninsula with great beers and great food with lots of different options to choose from.
Taproot
A Cider house with health conscious food. This is a top on our list of favorites.
Wren The Butcher in Suttons Bay
The 9 Beans Restaurant is now being run by Wren the Butcher and is worth a stop in if you are out in Suttons Bay area on your color tour.
Cousin Jenny's Pasties
A true mark of Northern Michigan food is a Pastie and they are best enjoyed this time of year. These are probably the best ones south of the Mackinac Bridge.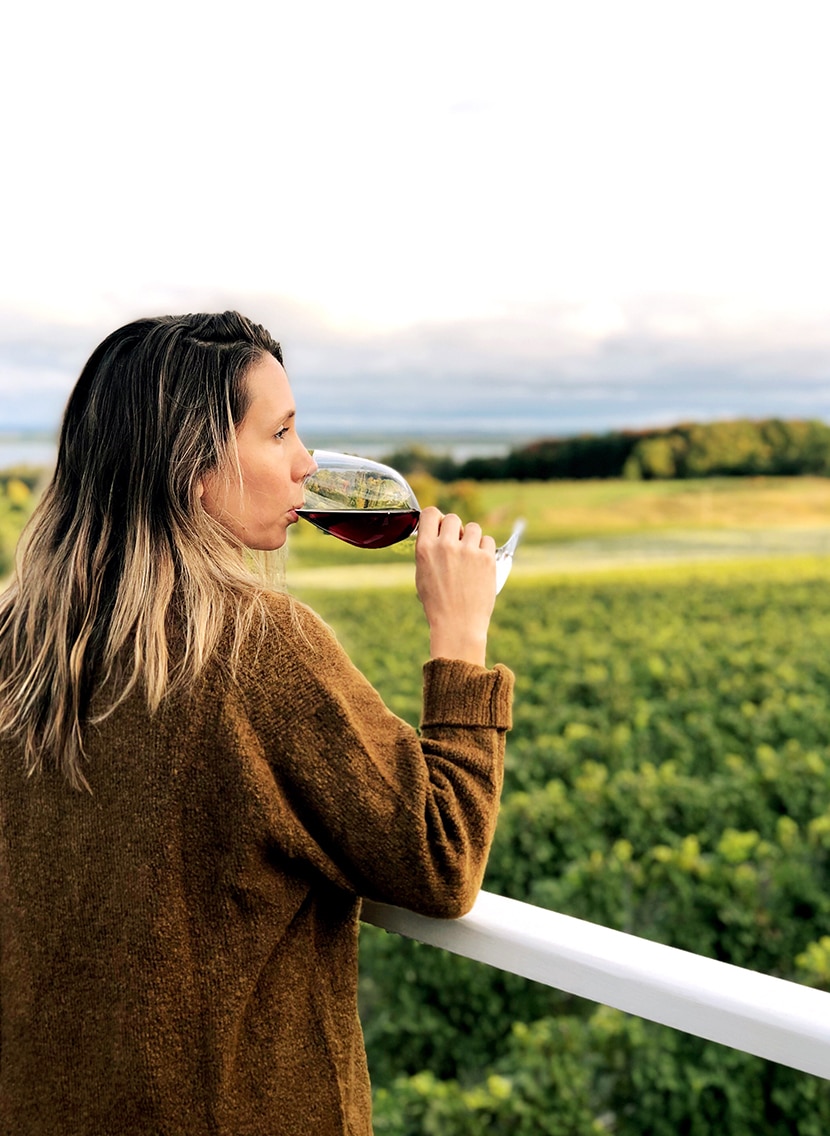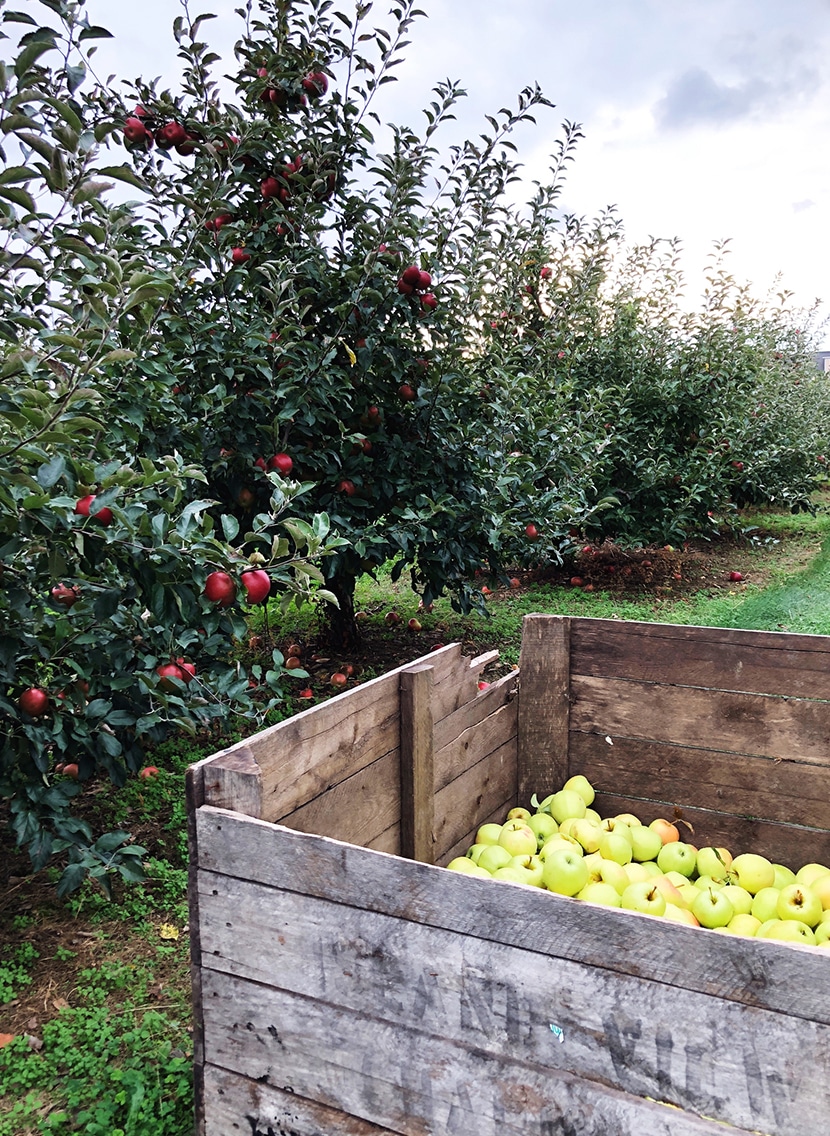 Hikes with a View:
*If you are within the National Park please make sure you have a pass for your time at the trails. If it is a state trail or a conservancy trail please donate to them so they are maintained properly and cared for.
Empire Bluffs
A NPS park pass trail this one gives the most sweeping views of the south end of the National Park
Pyramid Point
One of the staple climbs in Sleeping Bear National Park. The views are hard to beat especially in the fall.
Grand Traverse Lighthouse in Northport
To get a view of the end of the peninsula head out here and head down to the water on a warmish day.
Dune Climb
Another NPS pass trail that gives amazing views of big and little glen lake and Alligator Hill
Sleeping Bear Point
Head into the dunes on this hike with your park pass and get the woods, dunes, and lake all mixed together. Not suggested on a windy or cold day though.
Alligator Hill
A nice long hike in the National Park that gives amazing views of both Lake Michigan and Big and Little Glen Lake. A more protected view of the water.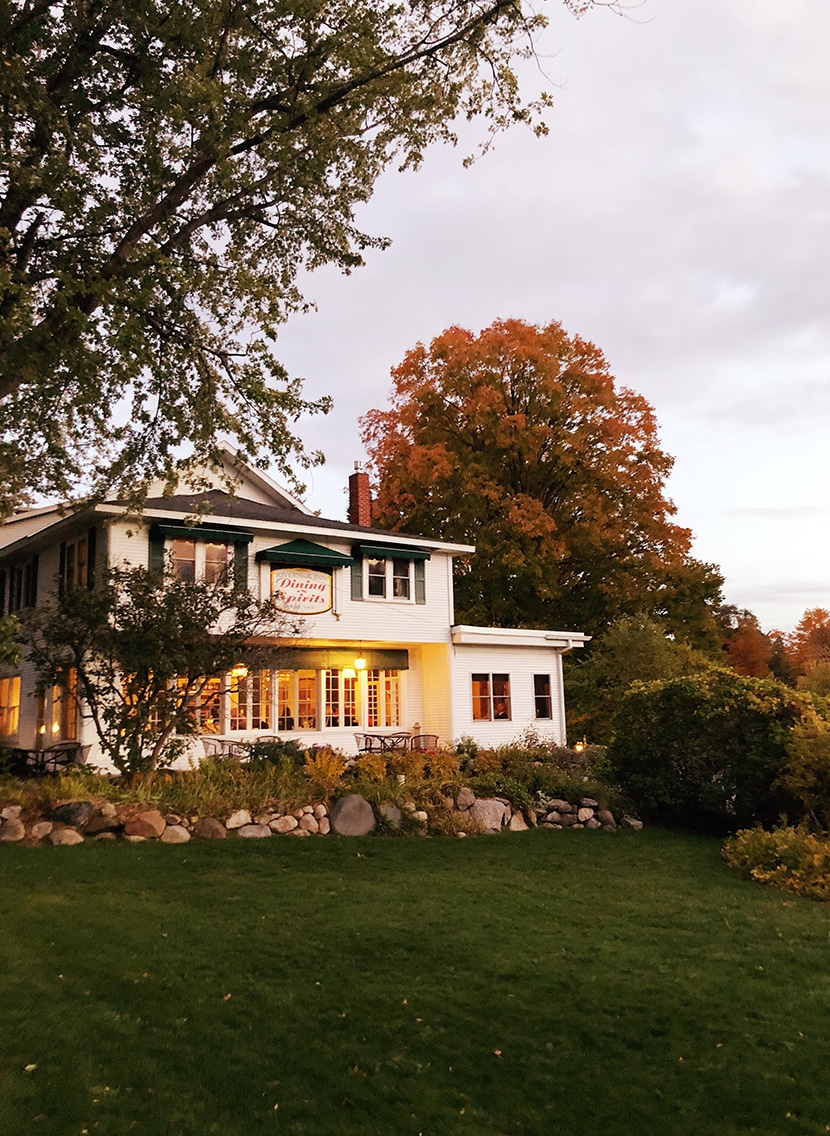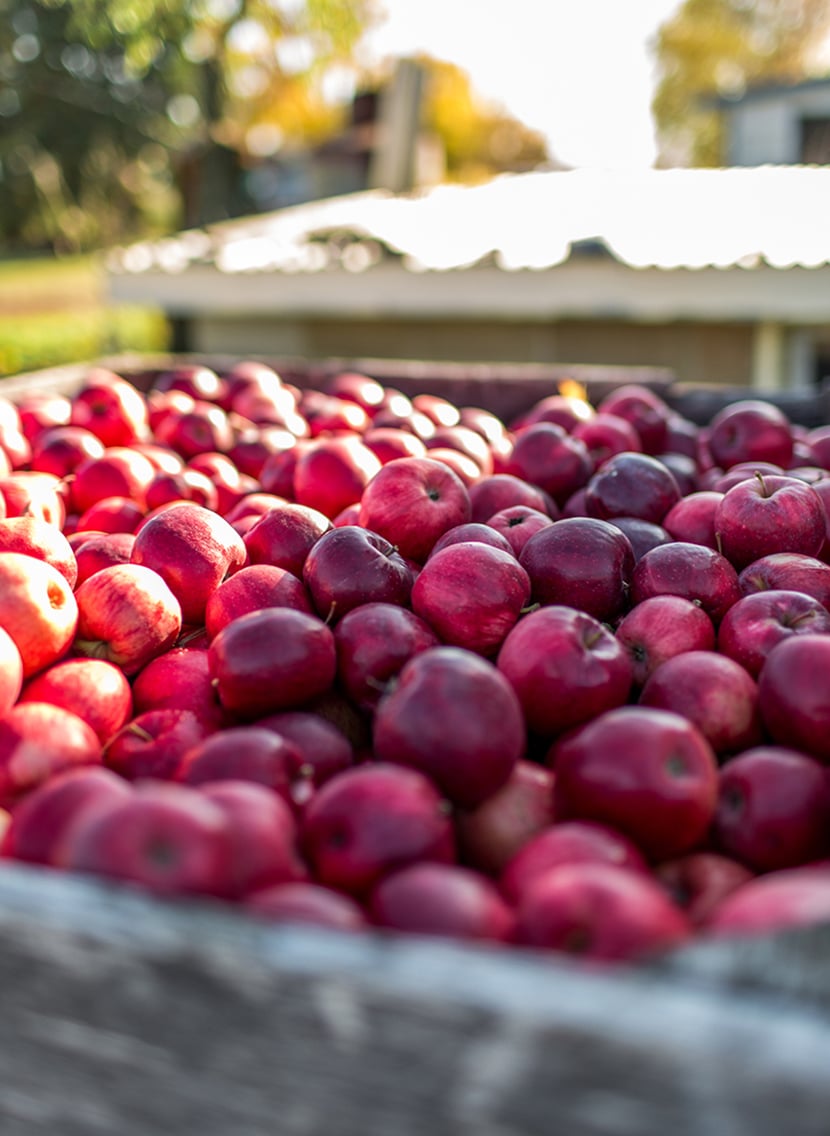 Drives with a View:
Pierce Stocking
Head into the National Park to do a park loop that includes great stop off points, history information, and a covered bridge of course!
M22 On the West side of Leelanau Peninsula
Drive from Northport to Empire on M-22 and get some of the best color in the county.
Tunnel of Trees in Harbor Springs
If you want a day trip head up to Harbor Springs and do the amazing Tunnel of Trees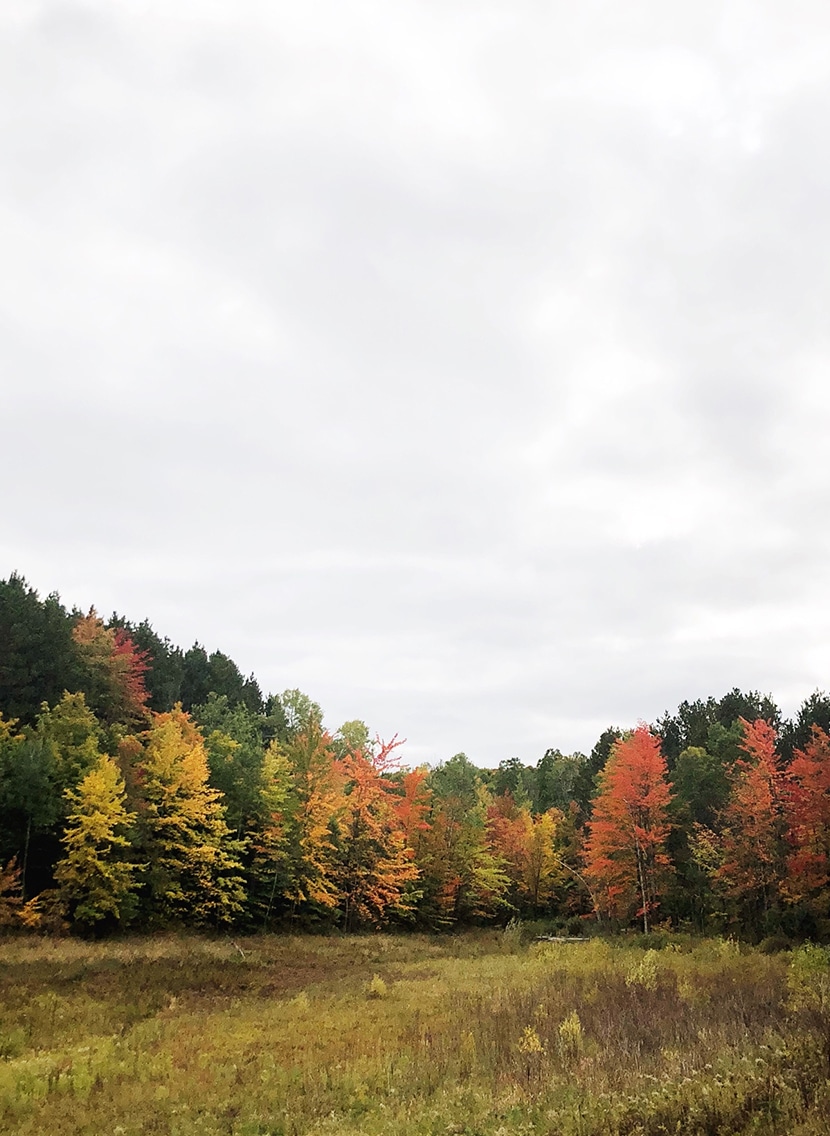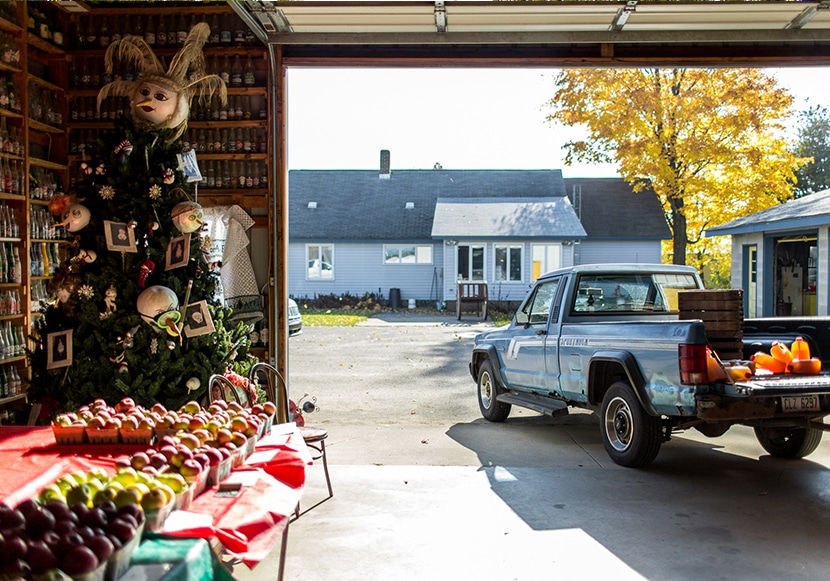 Wineries/Breweries/Cideries/Distilleries: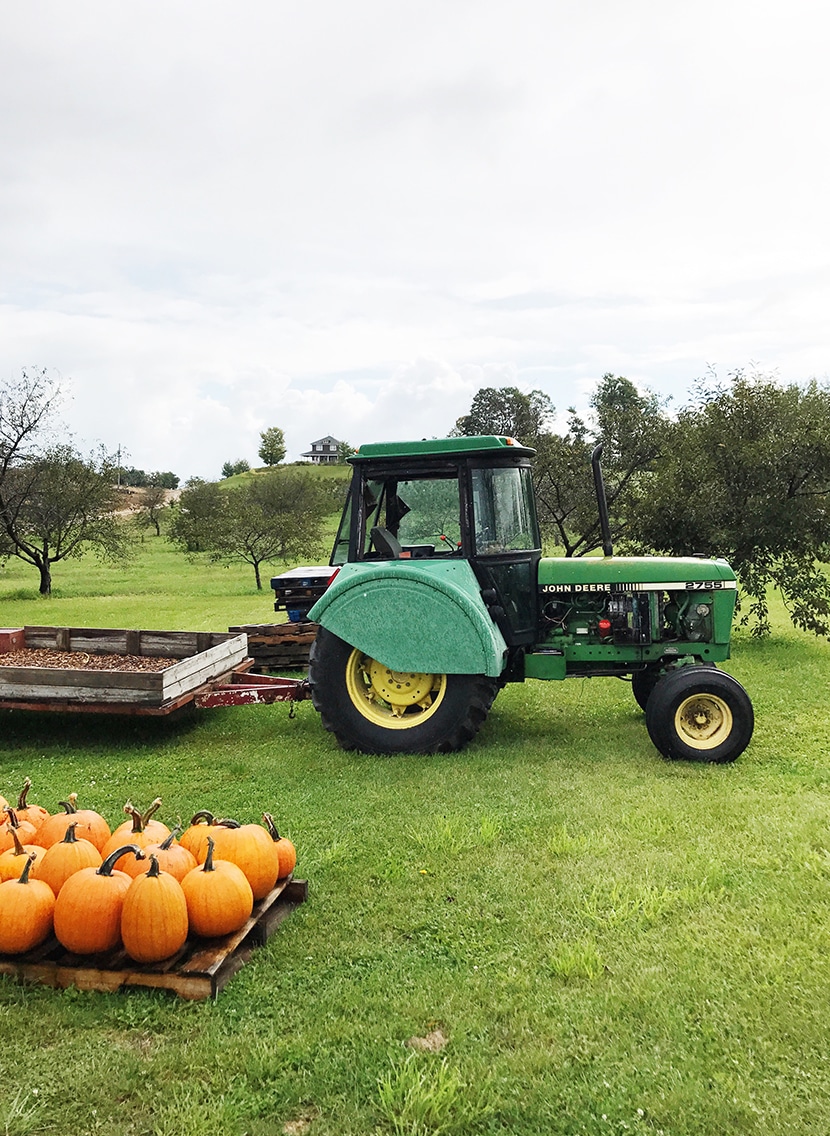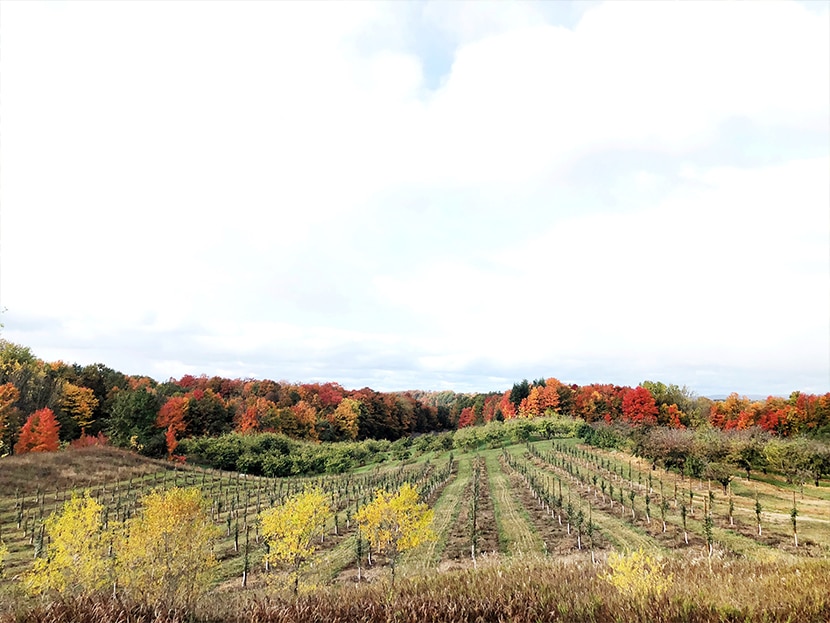 What to do on a Rainy Day:
Wine Tour (guided or on your own)
You can read my post here about my favorite wineries and guide yourself (suggest max 3 stops if driving yourself) or you can get toured around.
Tamarack Art Gallery
One of the best art galleries on the peninsula that is worth the stop in to see what they have.
Wilson's Antiques
A really fun antique spot to wander on a cold rainy day after a good lunch
Horizon Bookstore
Hunker down here for a cup of coffee and reading. It is a great place to do so.
Bijou Theater or State Theater
Catch a movie at one of the Theaters. They even make their popcorn with Coconut Oil and serve Sparkling Water.
Blackbird Arts
You can take an art class while you are north. Pop on to the website and see what is being taught this time of year.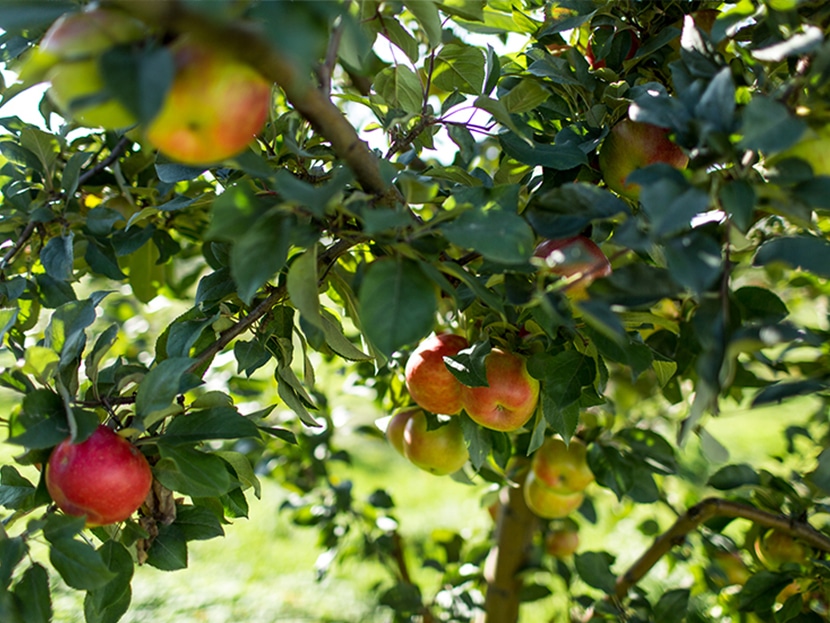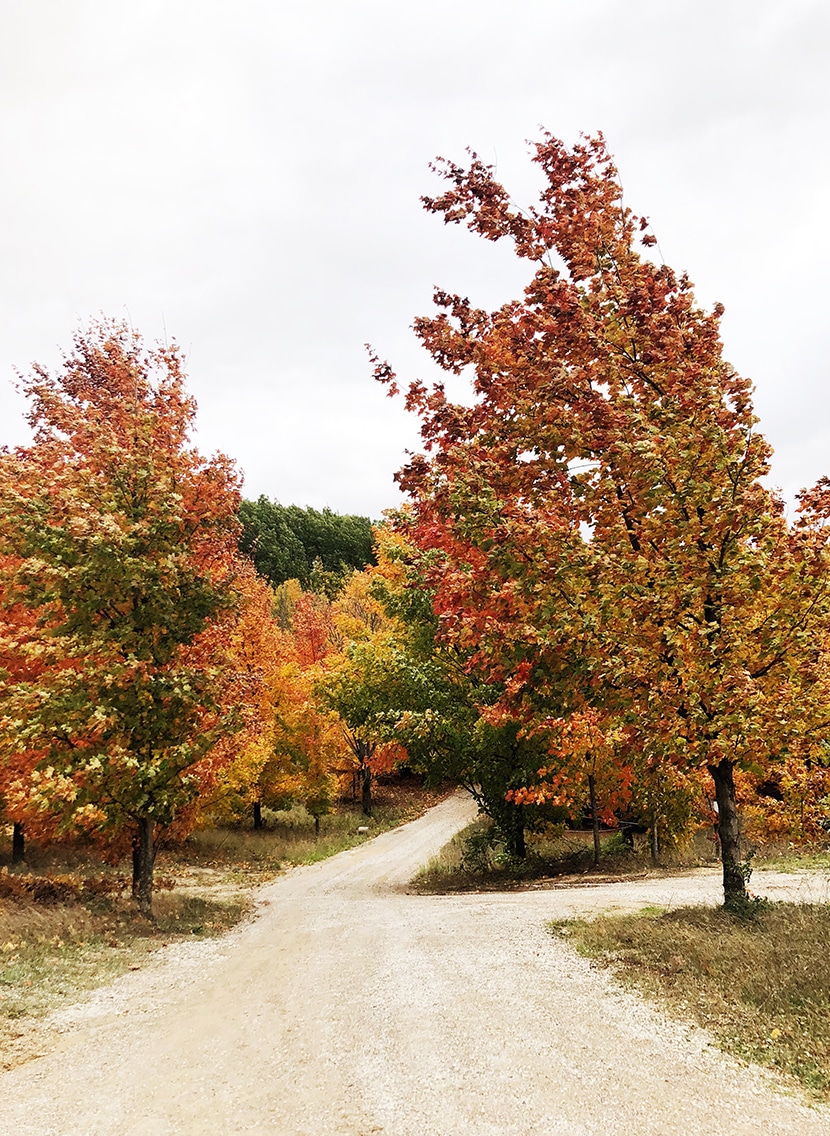 Apple Picking and Pumpkin Patches:
Gallagher's Farm: This farm stand is a staple from Spring to the end of Fall around these parts and many people stop here. It is great fun with kids but just also a great place to grab some fall goodies and visit with the pumpkins
Jacob's Corn Maze: The best Cornmaze in Michigan from what I have heard and they also have apple picking as well. Highly suggest stopping in for some fun.
Hoxsie's Farm Market: A great place on the East side to stop. You can roam the pumpkin patches and weigh your pumpkins. It is a wonderful stop for fall fun!
Old Mission Peninsula: Just drive up Center Rd on Old Mission Peninsula to find the cutest farm stands and pumpkin patches.
Kilcherman's Apple Farm: They have over 250 varieties of heirloom apples and the best apple cider in the county in my opinion. Bring cash!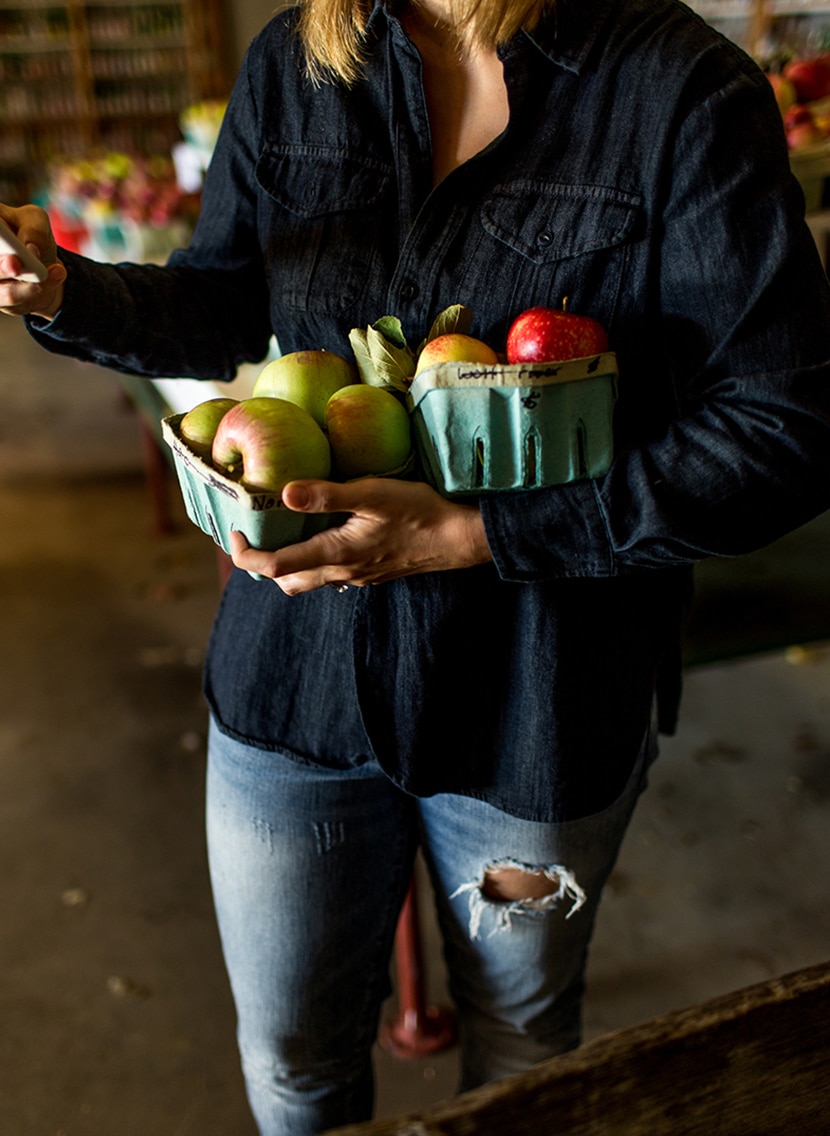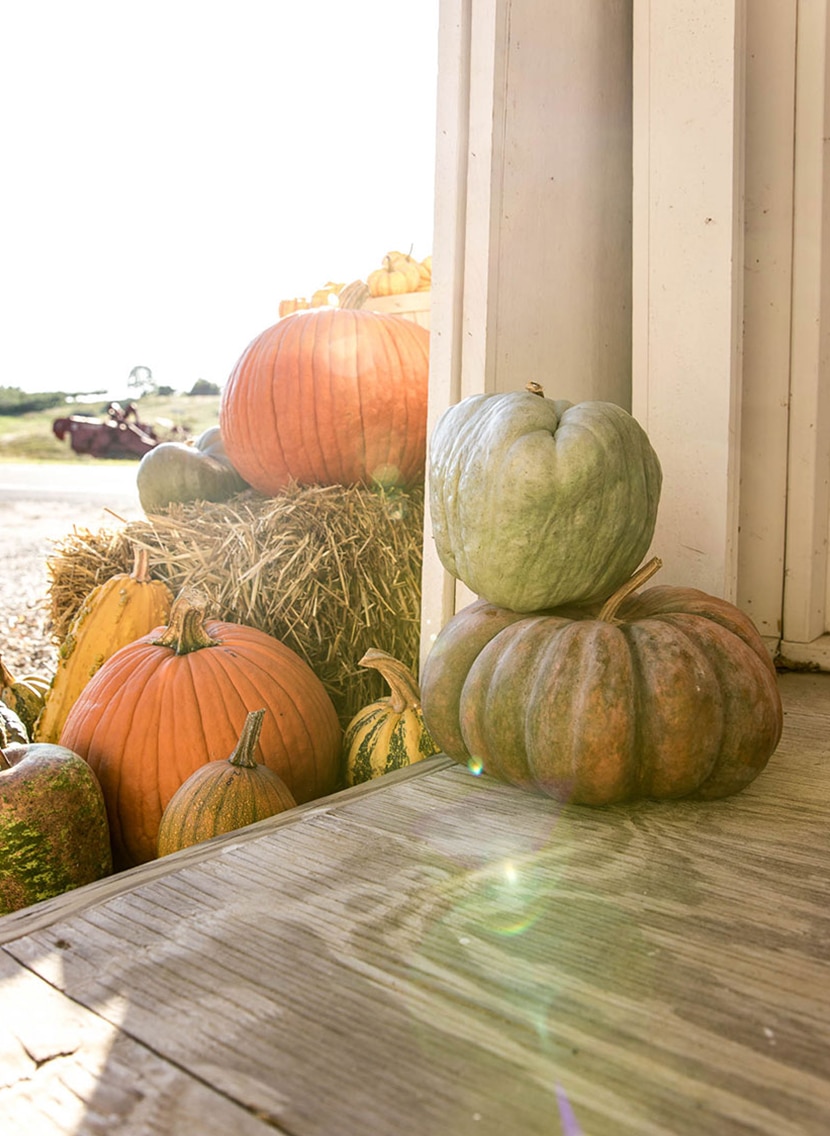 Great Local Events:
Leelanau Uncaged: Tons of Live music and just lots of fun. Held in Northport this is a really great event in Leelanau County
Harvest Gathering from Groundwork: A community sourced dinner and gathering at The Village of Grand Traverse to benefit Groundwork Center, which is helping to cultivate a resilient community here in Traverse City and the surrounding area. Truly a special event!
Hops Fest in Empire: This is a fun weekend event in Empire full of awesome beer and great vibes
Find More Events at – The Community Almanac on IPR, My North Tickets, The Northern Express, The Ticker, and The Leelanau Enterprise
If you have been here in the fall and have found some magical things, leave them in the comments below for others. Excited to hear about some of your favorite places to visit around the area. Enjoy yourself and make sure that if you are heading out on the trails to make sure you donate or have a park pass! Oh and always have cash on hand for roadside stands. Have fun!