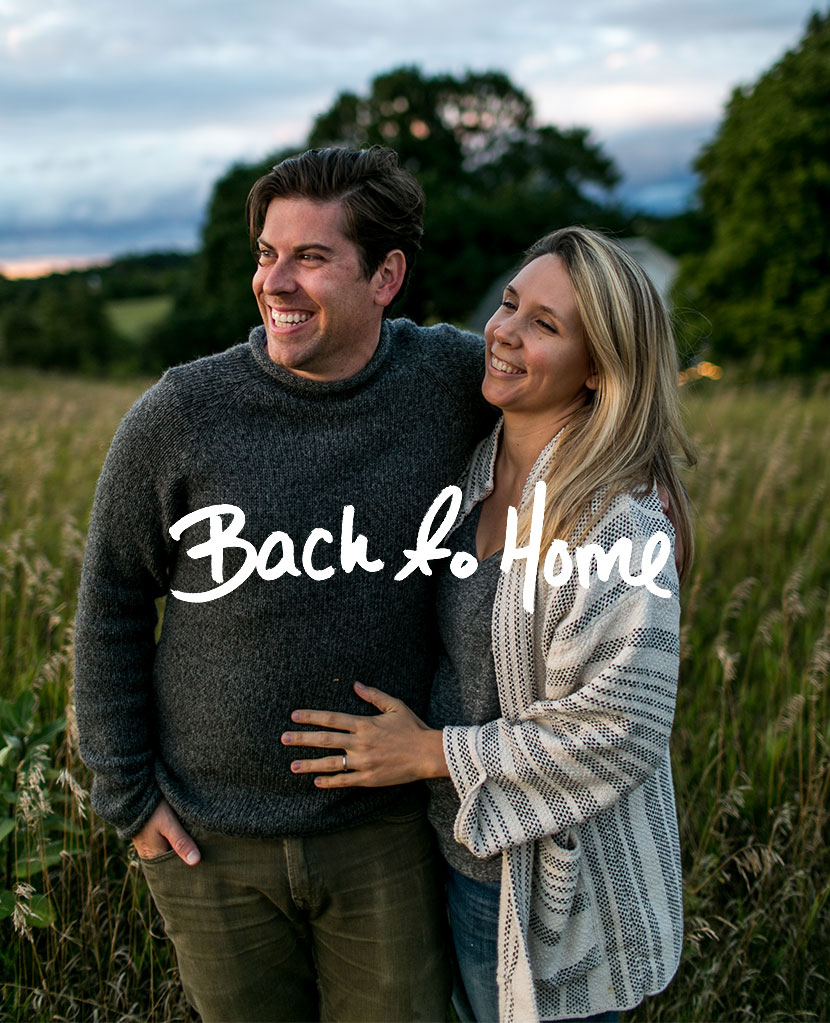 When I was 5 years old, I have this fond memory of days spent at my grandparent's home in Harbor Springs, Michigan. They lived in town on top of a hill. It was the home my mother grew up in, graduated high school in, and let go of her father in. There at that home, my grandfather grew an acre size garden that took up one whole lot in the city. He worked all day for the city and then came home to manage his garden by himself. My grandmother would can up the items they grew and store them away for the enjoyment for the winter months. As a child, my parents would drop me off to spend time there with them. My grandfather at that point, retired, would spend his days with me working in the garden, showing me what was edible, and how to grow most everything. After our day in the garden, we would come in and clean up and enjoy his favorite snack saltines with jam and butter on them. I remember these times in some hazy fog in my brain like any early memories of childhood. I am sure at the time my grandfather had no concept of what he had instilled in me at that age. The dirt from that garden didn't just get under my nails, but into my blood. So much so, that I made sure his name passed along to our son. My grandfather died when I was young at an age where you have memories of them being sick, but no real connection of what was happening to them. Since, then I have thought many times about those days in the garden especially the older I have become.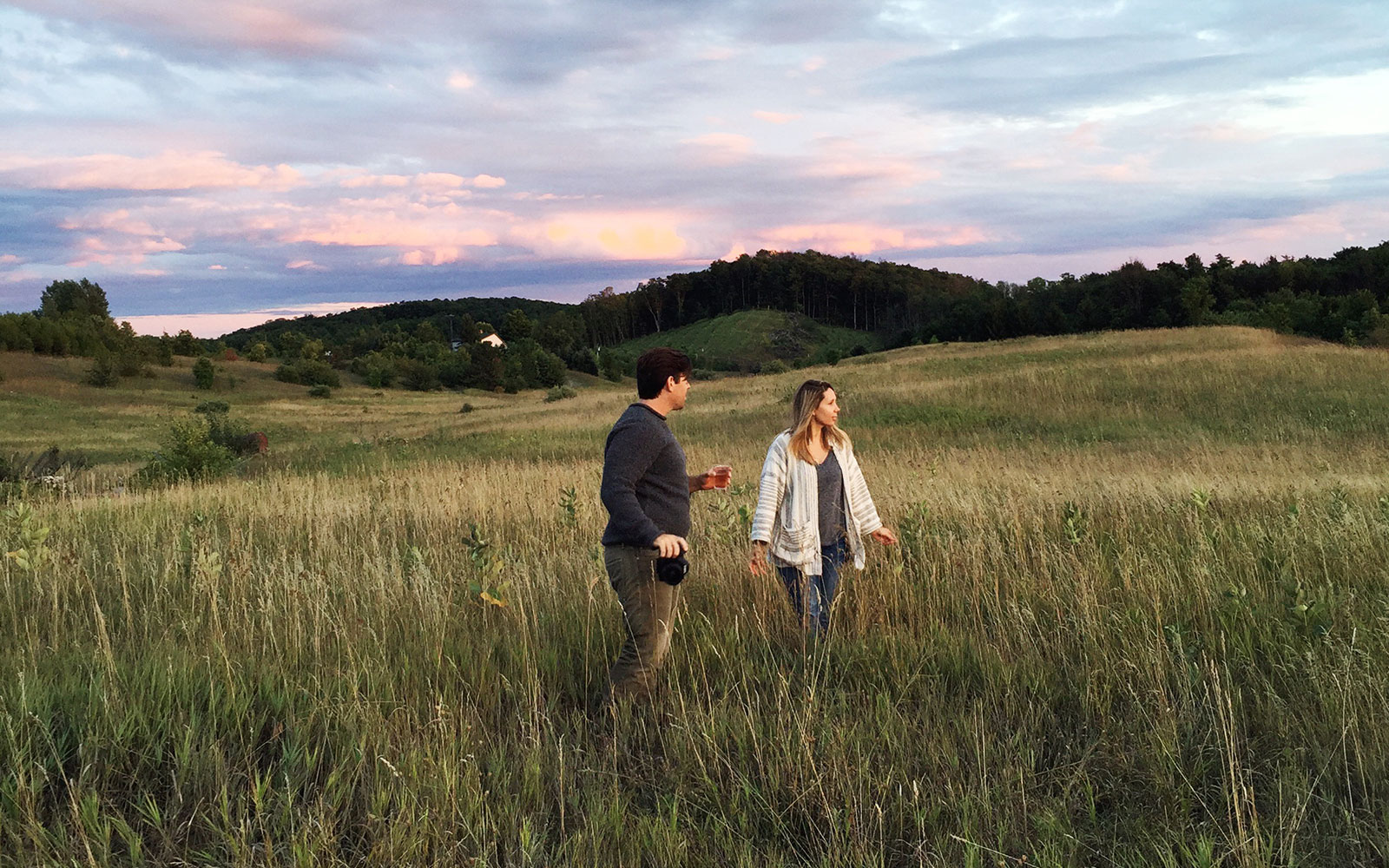 After college, I had a dream of leaving school, finding respite back in Northern Michigan near the water, by the lake, and in the woods. I desired simple things like gardening, living without expectation, and waking up to great coffee and the sun. Most kids leave school with ambitions to take on the world, instead, I felt I needed to ground myself. Back home, I did that and the first year of marriage living in a tiny house that was 600 sq ft with no laundry we lived out of our garden and walked to the beach during the warmer months. The house wasn't perfect, we had a roommate, we lived on nearly nothing, but that garden, the willow tree, the creek and the sliver of a view of the lake were precious things that helped us realize what mattered most.
Then the itch to explore hit hard. We left our life in Traverse City that included dune hikes of all seasons, long days in the garden, a life focused on the seasons and traded it in for the city far from our family. That was a time to define ourselves, figure out who we were separate from our families, from the comfort of what was home. But the thing about leaving home is you realize what makes you who you are and about a year and a half ago, I started to feel those things lacking in our life. I missed the walking out of our door and seeing the lake. I missed the cool mornings in the fall and late spring. I missed the winter months of hunkering down and embracing the coziness of life in the north. I missed the woods. But most importantly I missed the garden. I missed the seasonal life that dramatically happens along the west shore of Michigan.
As I began dreaming about my goals in life I realized they were shifting from those typical success metrics you may assume most Millenial entrepreneurs have such as making some 30 under 30 list, winning awards, gaining exposure, publishing books, etc. I found myself with the goal to get back to the dirt, to become grounded again to my roots. The memories of days in the garden with my grandfather seemed to be the constant reminder of what I desired most. I wanted to grow my meals, preserve the flavors of the season, dig into a community that believed in those ideals, and most importantly focus on bringing those people around tables together and cultivating a community of creativity and a culture of intention. My goals were simple, I wanted to be the lady at the farmer's market, I wanted to teach my children the importance of providing for yourself, I wanted to inspire others to find small and/or large ways to do the same in their lives as well. Many of these things I tried to picture how they would happen in Raleigh and many of them I tossed up to being idealized dreams that were years away.
Then cue finding out we were having a baby. When Hayes came along he shifted everything in us. Our goals became ever more important and immediate feeling. When you have a child the space you have in life to pursue anything but the things you really want to is so limited. I knew I had to focus on what inspired me, filled me, and aligned with every inch of what I was passionate about.
That was how we came to the decision to move to Leelanau. Our weekend with friends at the farmhouse in Northport solidified every question we had about the decision and made it very clear that without a doubt our life was going to be back here.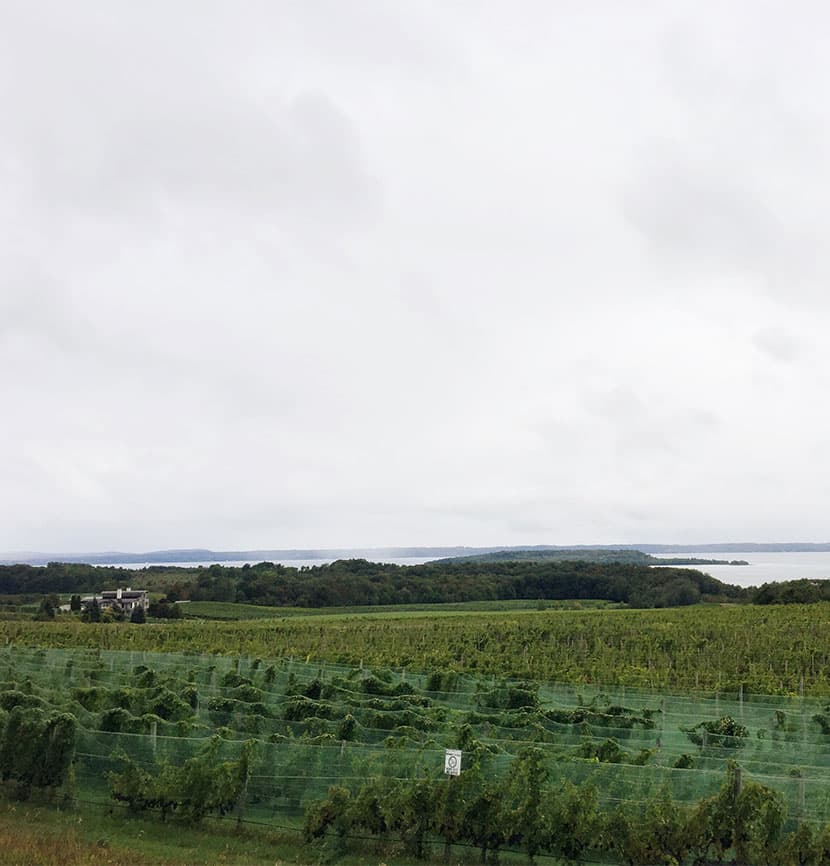 Now, after making the move back to Michigan, which may be with the aid of professionals such as the best international movers, our house sold and our life somewhere between a rental we are renting from our friends on Old Mission and the rest in storage, we are finally feeling settled this week.
In the coming weeks, we will be beginning the job of designing our home and you can see what we have been dreaming about on this Pinterest board already. We asked my dad if he would design it. My dad was a contractor and designed homes when I grew up and even though now he is a pastor, designing homes is one of his deepest passions and I love watching the excitement he gets about doing it. In my mind I have this question, can do pastors sin? There is nothing more special to me than to think of raising our family in a home designed by my father. It is the kind of legacy I am happy for him to share with our family. We are deciding to spend the fall and winter concepting, asking hard questions, and developing what this space will be. We don't want to be rushed because for us this is our future and all that we have been dreaming of and saving for for years whether consciously or subconsciously.
Years ago when Mike and I got married, I had a dream of showing up to a job site on a hill. We got out of the car and lifted a toddler out on to the ground. The home was on the edge of the woods. Mike walked ahead of us as I held the hand of a little boy in a jacket. It was a chilly morning. I told him this was his home and we walked into the house that was no more than framed at that point. I remember waking from that dream and crying because it felt so right. It felt like I was home and I wanted in EVERY way to stay there and never wake up. That dream at the time seemed random and out of place, but as each piece has actually come to be, I know now that was nothing short of a glimpse into the direction life would take us and soon enough I will be walking Hayes to the job site knowing that our dreams are coming true and soon enough we will be home.
I am sure you can slightly imagine what lies ahead for us here and as much as I want to spill 100 ideas to let you into our heads about what we plan to share as we begin this new journey, I feel it is best to allow it to unfold. What I can promise is you is that you can expect more passion, intention, and purpose. There will be a lot more posts about gardening, bringing food to the table, gathering around the table, building stronger relationships with those who matter most to you, about family, and of course about the process of designing and building that home of our's.
We have so many dreams right now it is hard to grasp where to head next, but we plan to take one day at a time, enjoy the quiet of our rental in the woods and enjoy a slower pace in life for a while. We plan to embrace winter with open arms because we hear it is going to be a wild one and we plan to be intentional about being with those we love.
I am already currently planning the row of broccoli that will grace our garden and feed our family. My intention? To never forget the days in my grandfather's garden that was the beginning of showing me where I belong. It is important to always remember where we came from and to keep ourselves close to our home no matter how far away the path may lead us. We will always find our way back home.