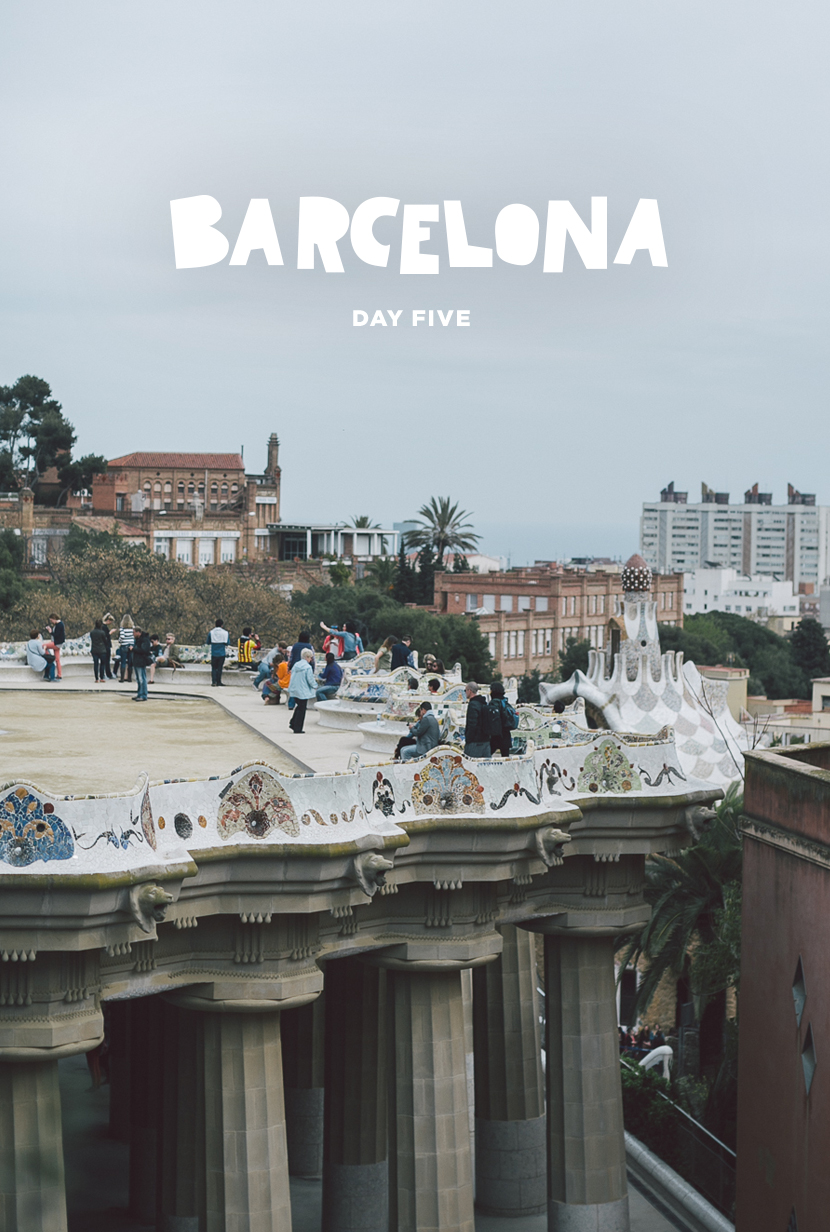 Our first full day in Barcelona was a total whirlwind. Without realizing it we only really allowed for a full day here, which made me a little sad because I know this city has so much to offer. Many people told me I would love Barcelona and others told me it was not their favorite so I was excited to experience it for myself. I think when you travel, different places affect you in different ways. The more I see the more I realize that what I love someone else may hate and that is perfectly ok. Nonetheless, I 100% believe this is a city everyone must see and experience whether you think you will hate it or love it. Seville was beautiful and special but there is something truly amazing about Barcelona that one must experience. As an epicenter of design and culture fused with coastal city life and the traditions of Spain, it is a unique city in the world of its own.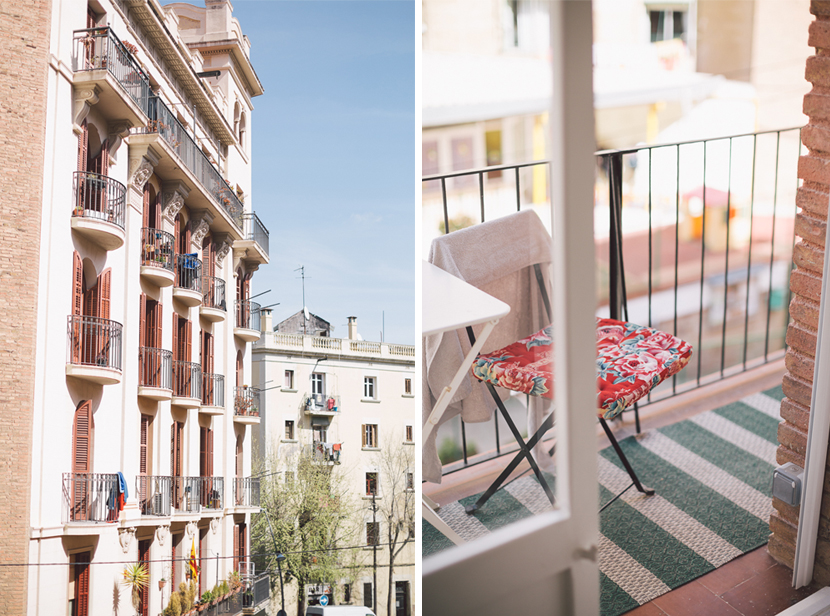 When we arrived by plane from Seville we met our friends, Wes and Linda, who had flown from Germany to join us. Once we had our car we met our host, Dodo, at our gorgeous Airbnb apartment. She was the sweetest thing to help us with parking and to help us get settled and find some dinner. We had rented a car to travel through the Northern half of Spain during our trip, thus we needed help with finding a safe and convenient place to park within the city. She helped us find a place that allowed long term parking for a decent price. Thankfully our apartment was located in a quieter and less touristy area of Barcelona so it was not hard to find a good place to park.
Once we got settled our first night, we ate dinner out on a pedestrian street just a few blocks away at a cute tapas and wine bar, Blai 9. The major difference we noticed during our first night in Barcelona was how people did not eat or stay out as late as they did in the South. Though most food isn't served till nearly 8, they do not stay open much later than 11 unless it is a club or bar dedicated to drinking. Very different from Seville and Madrid.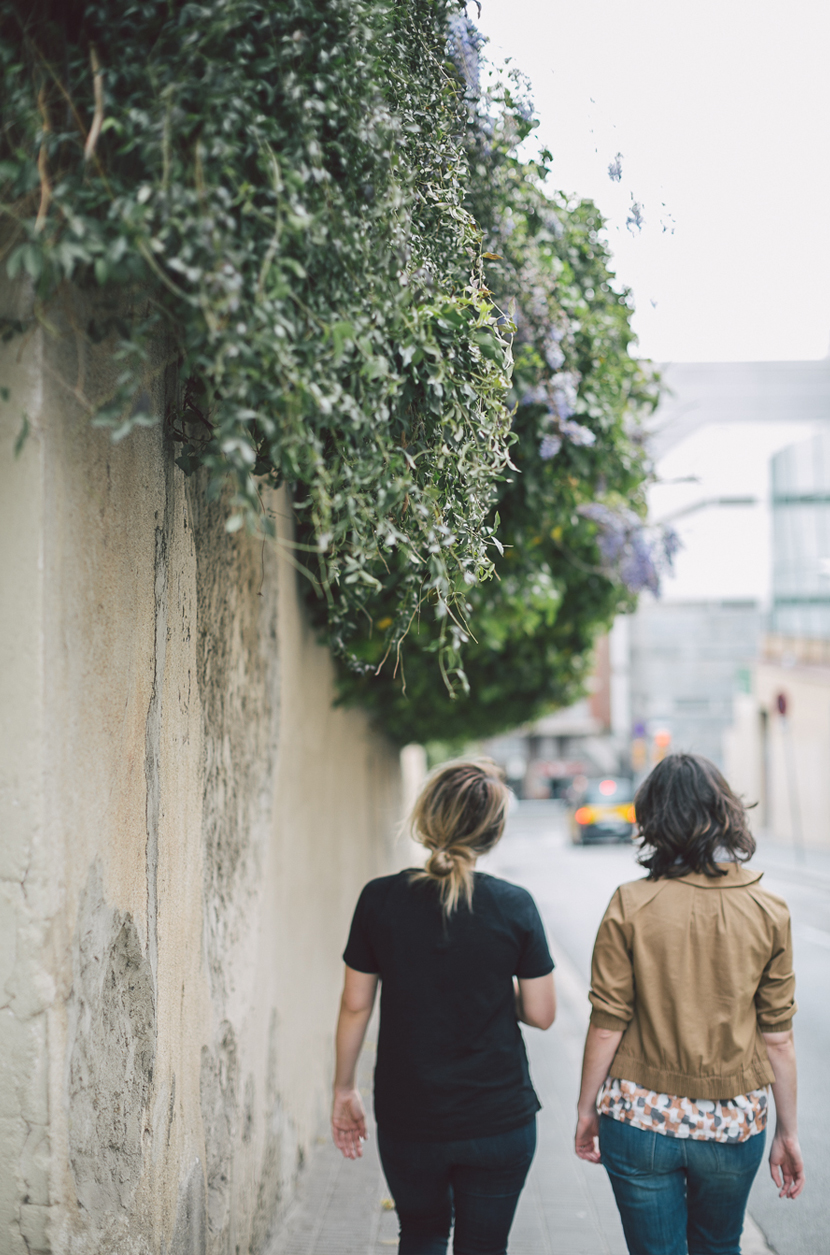 After dinner we came back and got some rest for our long day ahead of exploring as much of Barcelona as possible.
The next day we woke up and took it easy. We had a simple meal of bread and jam and coffee before heading out to the La Boqueria Market just a few blocks from our apartment. There in the market we experienced some of the best food culture we had seen. Down in the South the food was far more fried and it was not common to see reasonably priced fresh produce served as fresh menu items. In Barcelona it was the opposite. Within the market we saw some of the freshest fish, meats, fruits, and veggies I had seen throughout our trip. It is incredibly diverse in comparison to what I have seen in other parts of Europe. All of which has come from the area right there around Barcelona.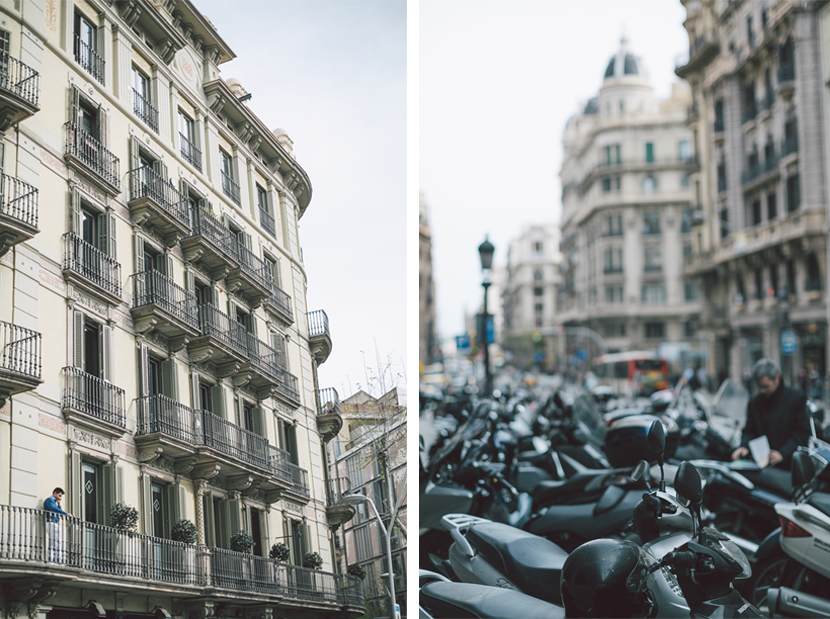 Many people had suggested we grab some fresh juice at the market and some other goodies such as chocolate covered figs and of course the jamon as well. We decided that we would nab a few items to take with us for lunch and a picnic in the park. Walking away from the market we spent about 20 euro on snacks and juices between the 4 of us. Pretty great for a lunch in the city.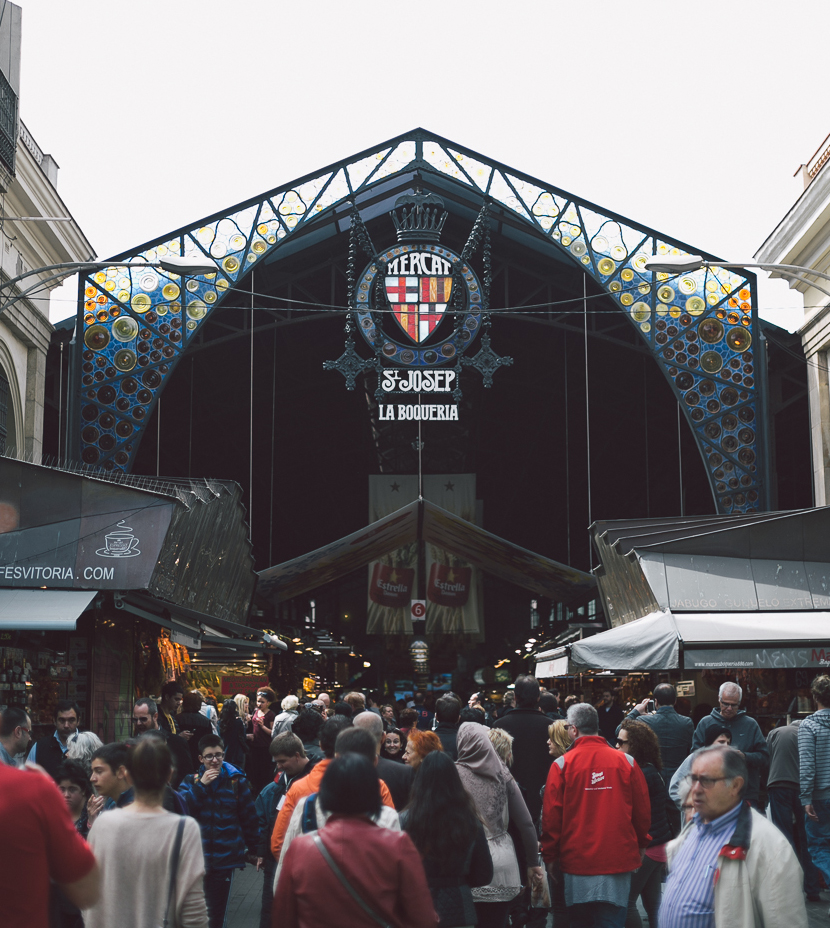 From there we jumped on the metro, which we were told to download a metro map app, but forgot and were extremely lost.  I suggest grabbing this one to help you navigate the city.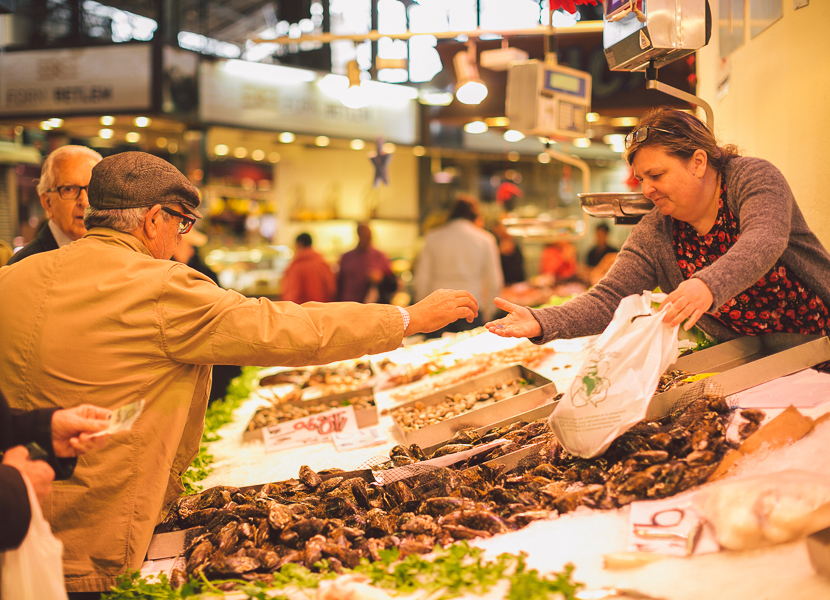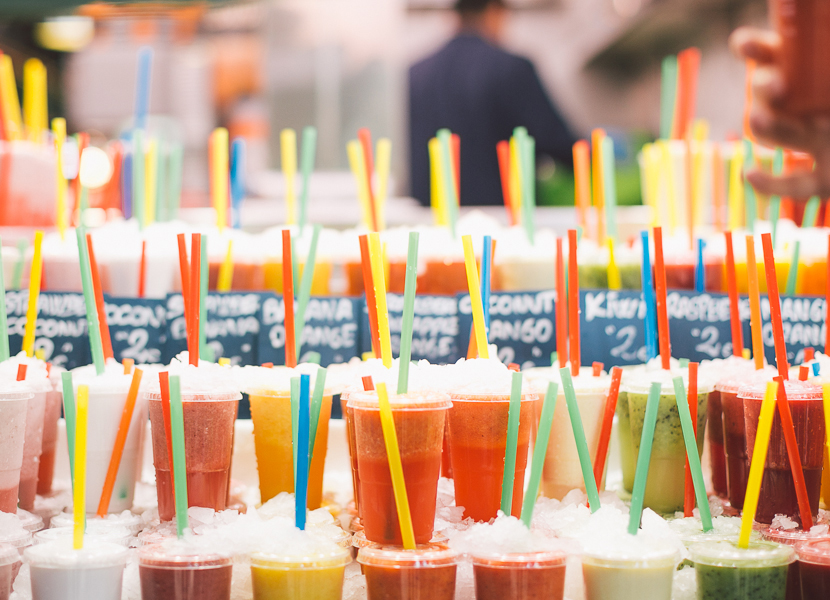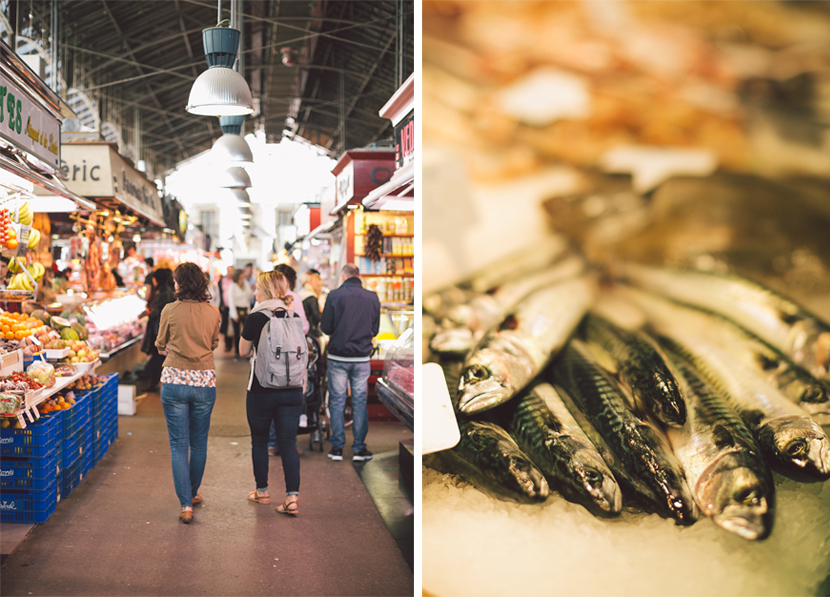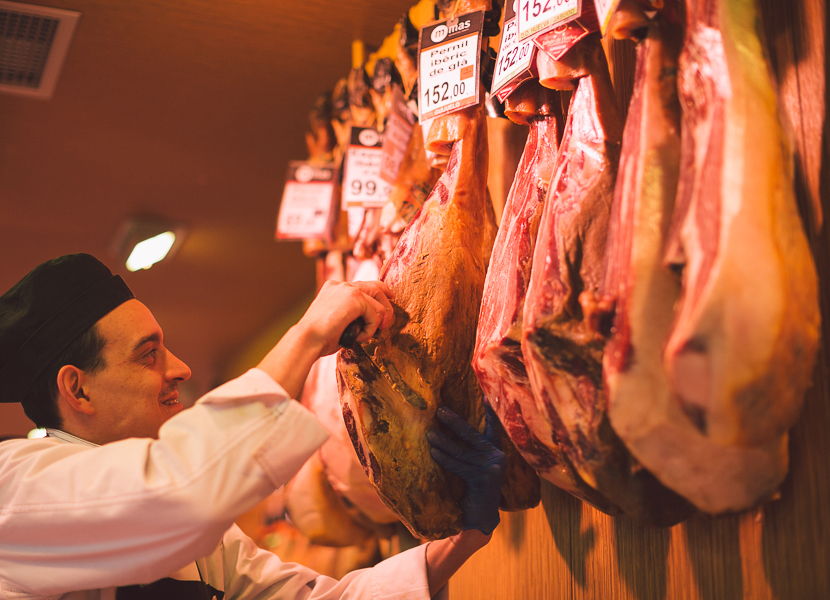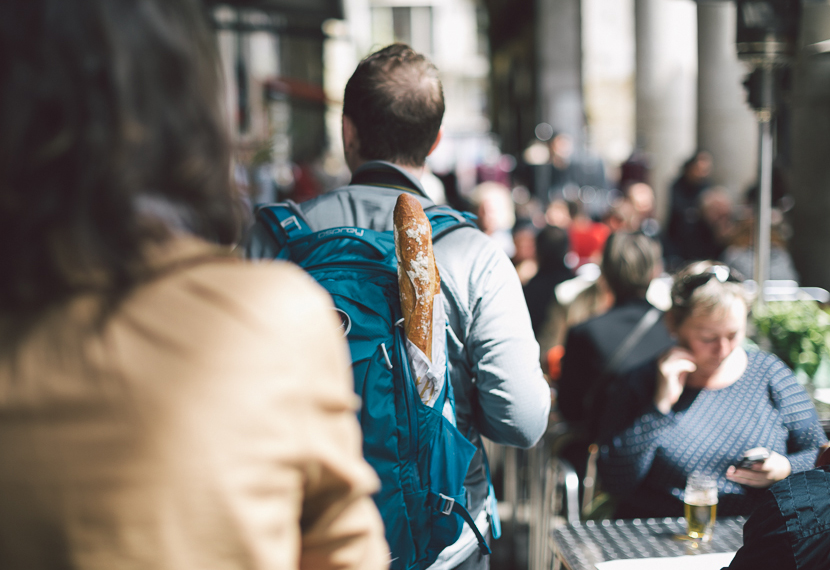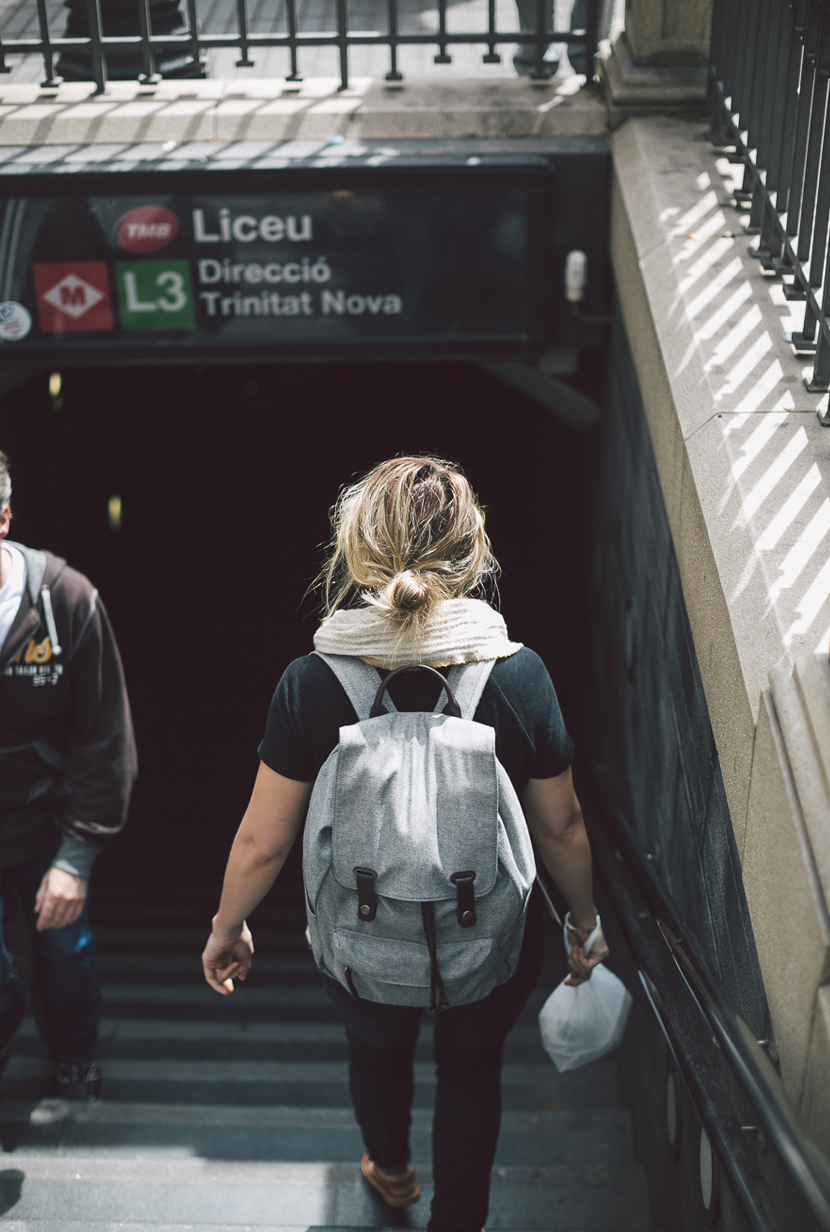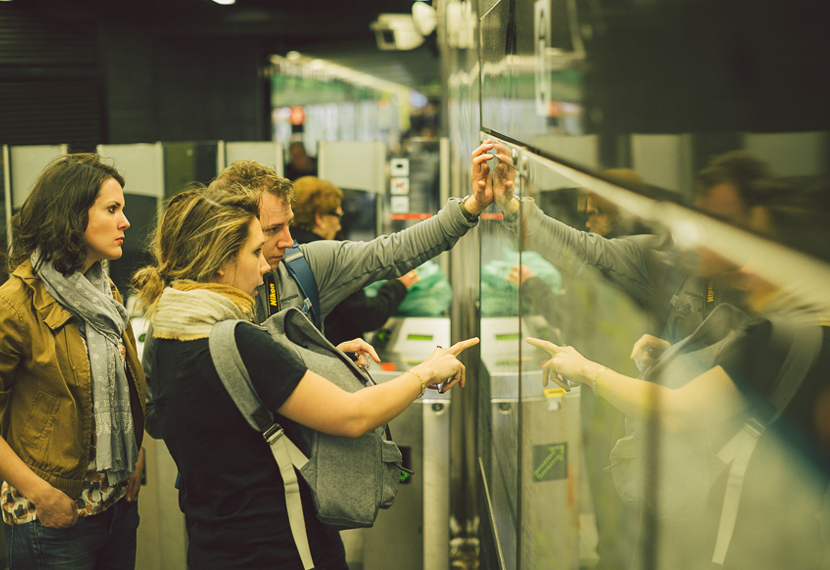 We headed up to the Park Guell area to have a picnic, which so many people told us was a complete must. Thus we took the escalators up and found a great spot to enjoy our small meal together overlooking the whole city of Barcelona including the ocean and so many other gorgeous land marks. We did not pay to go in as there are a lot of areas around the park that are open to the public. I know it is a pretty fun thing to wander, but for how little time we were there we felt we could not dedicate the adequate time, so we wandered the rest of the area and took in what we could from above and around the walls.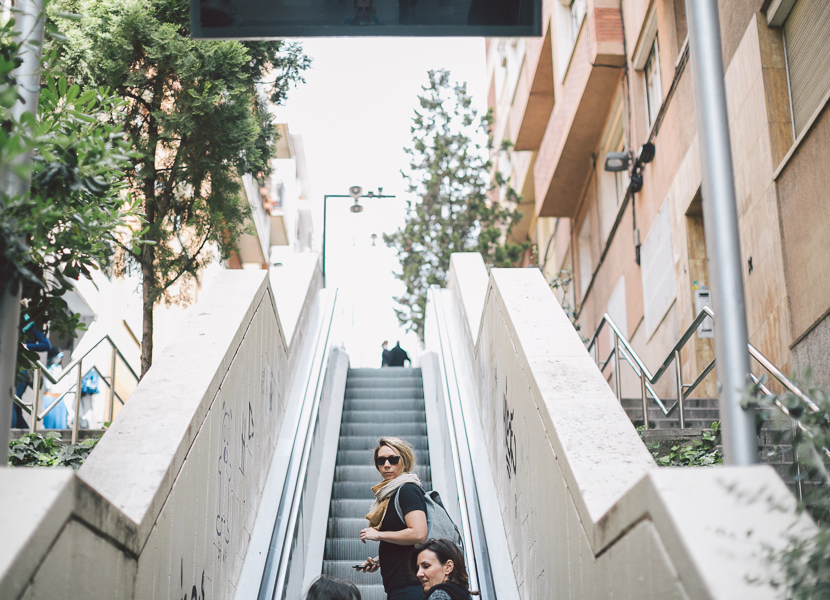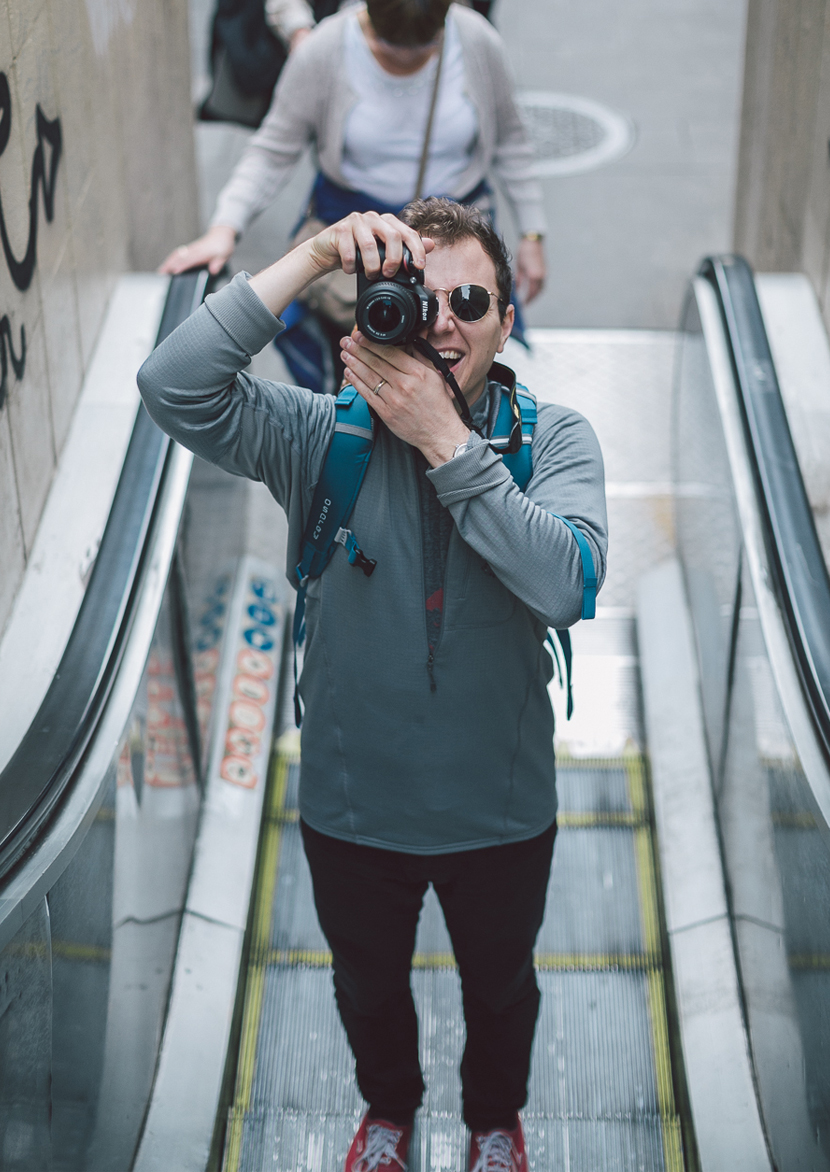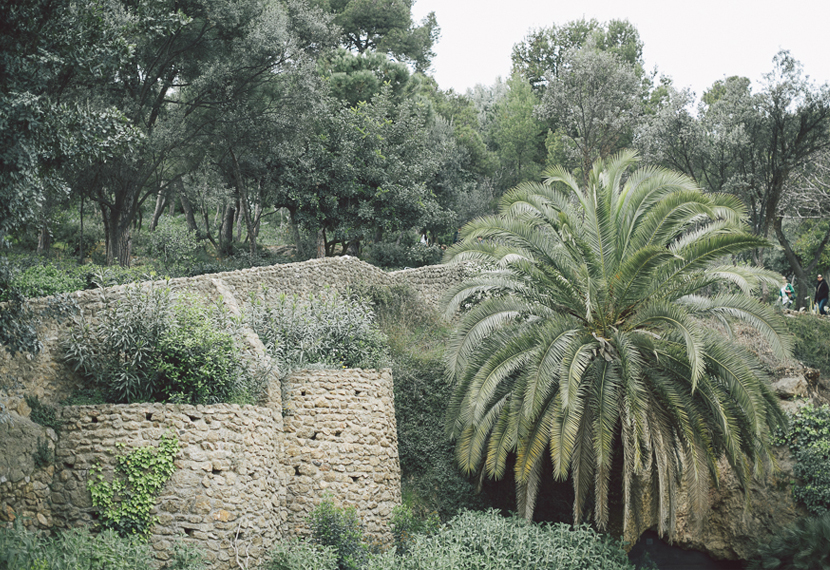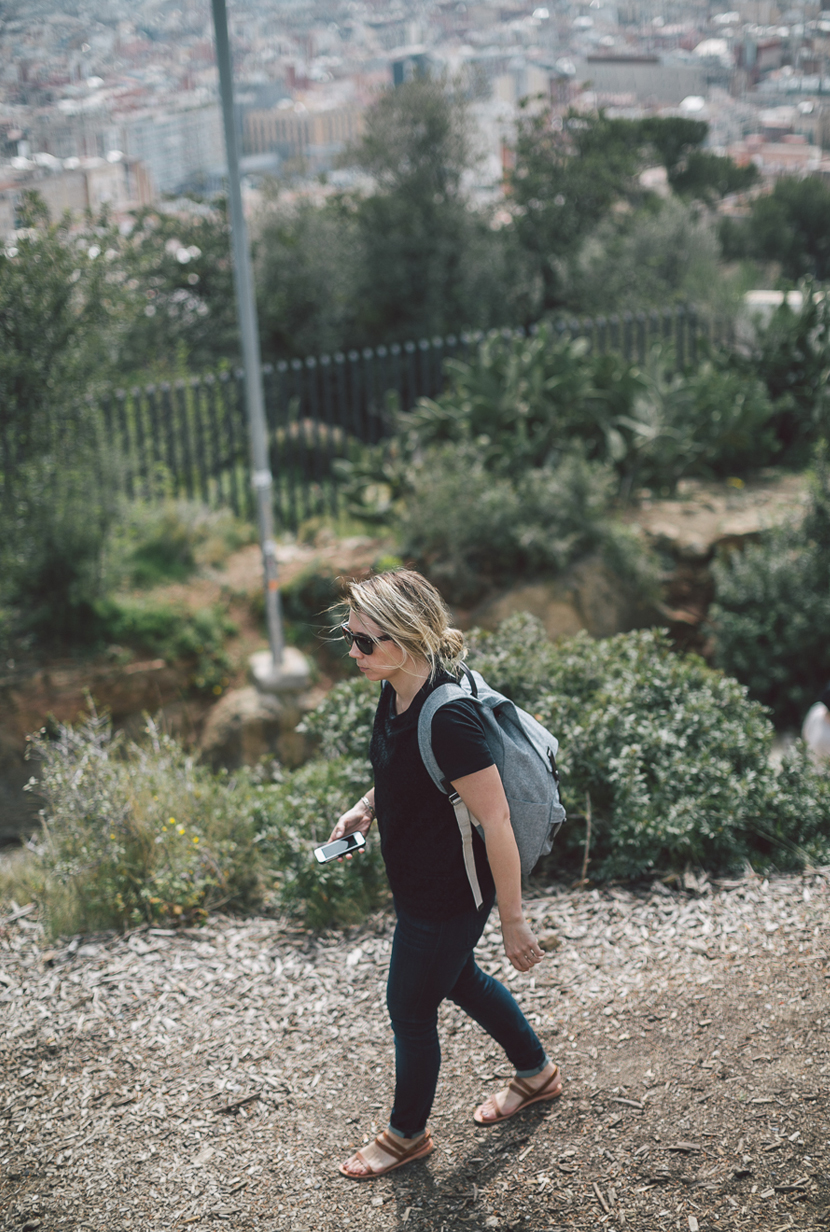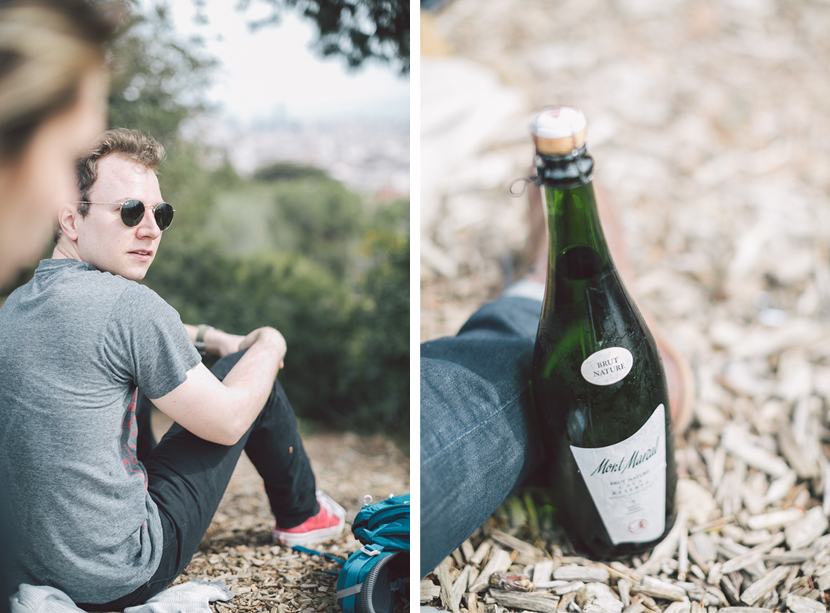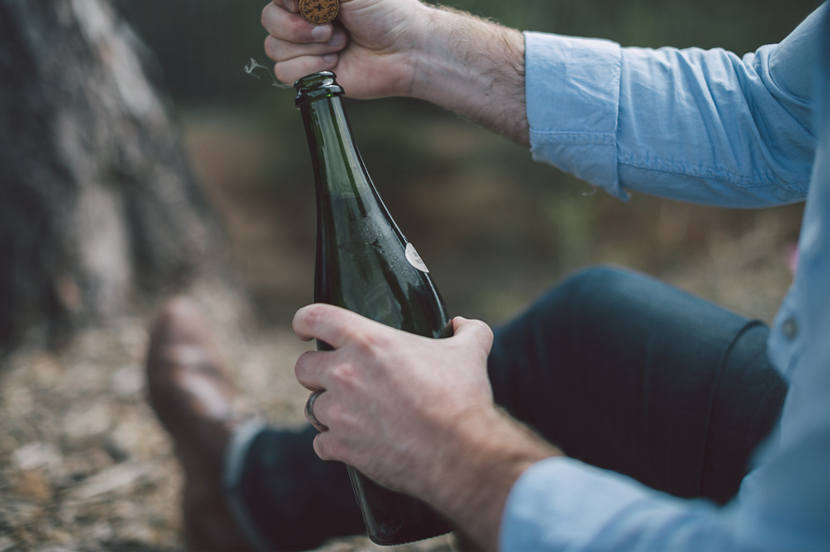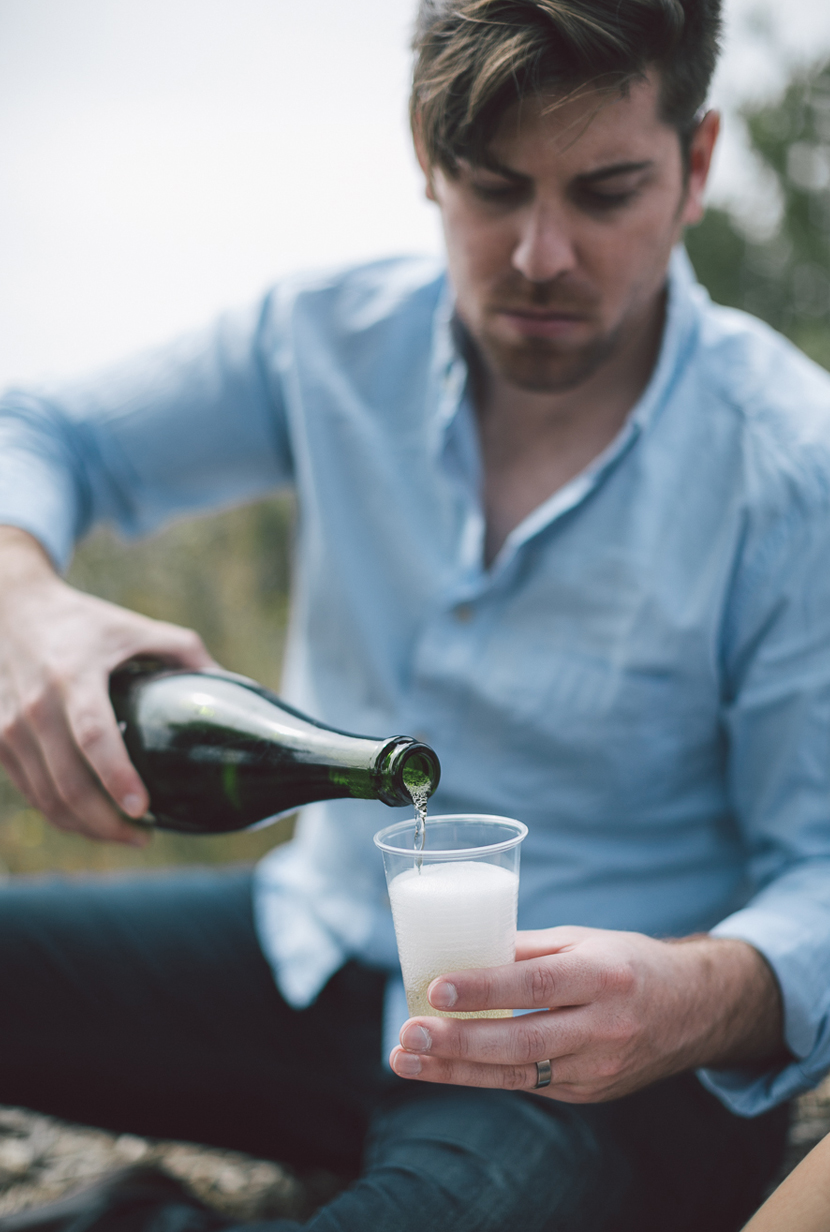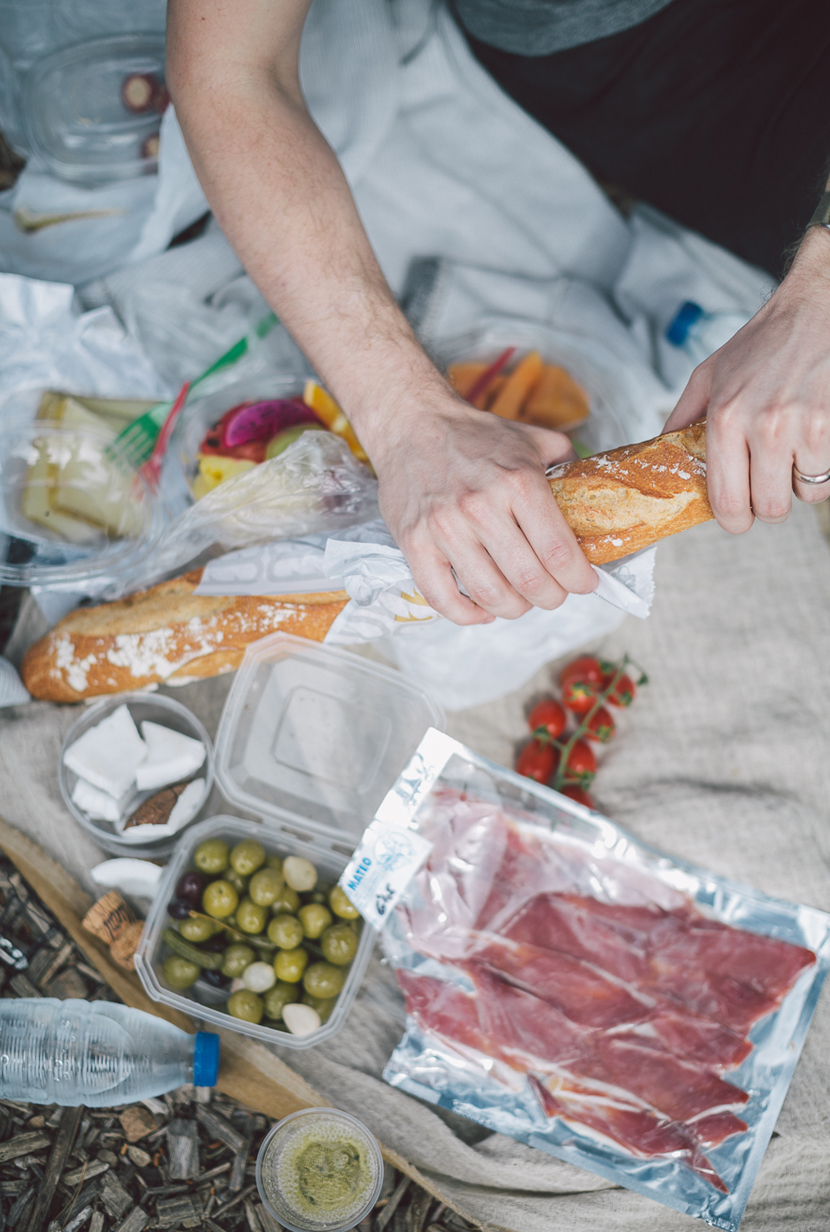 From there we wandered back in to the city. We thought we would try to find a metro, but we never naturally came upon one.  We had not downloaded a proper map to show us where one was so we just started walking toward our next destination which was El Borne for shopping, coffee, croissants, and relaxation.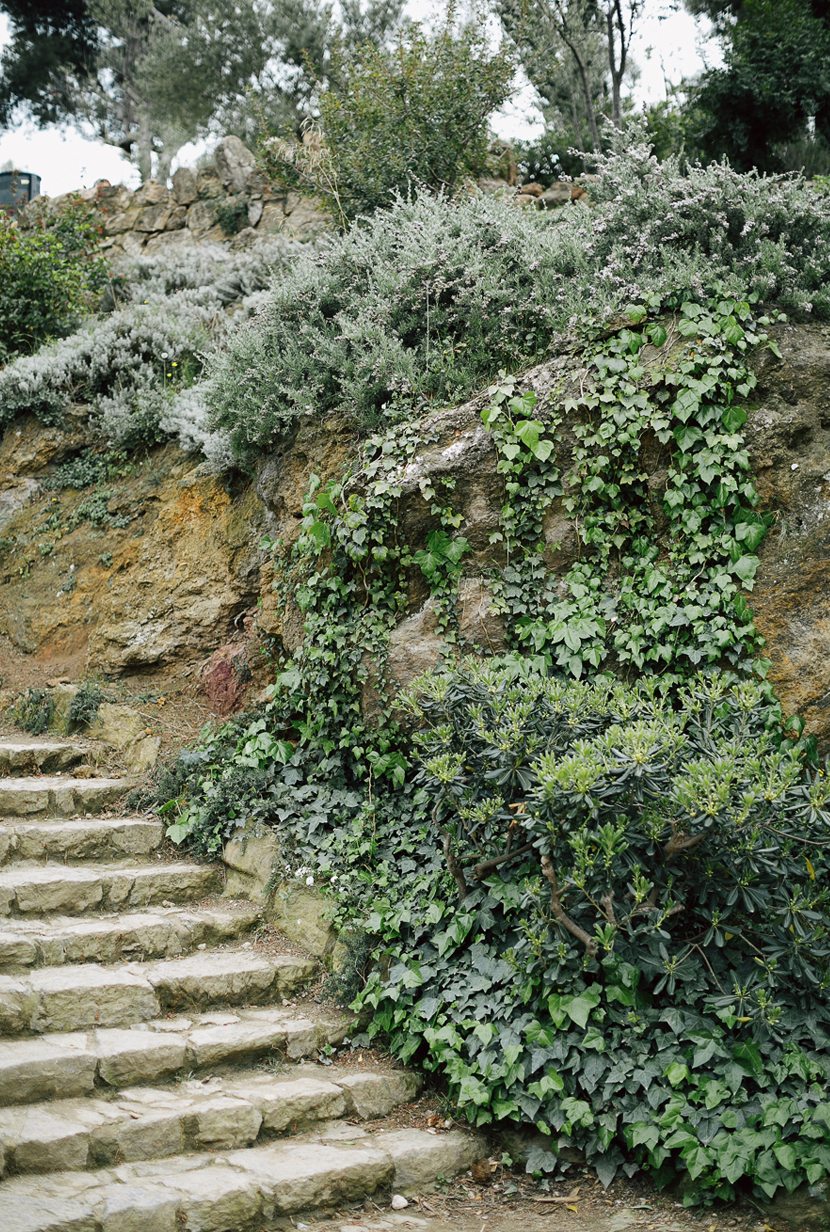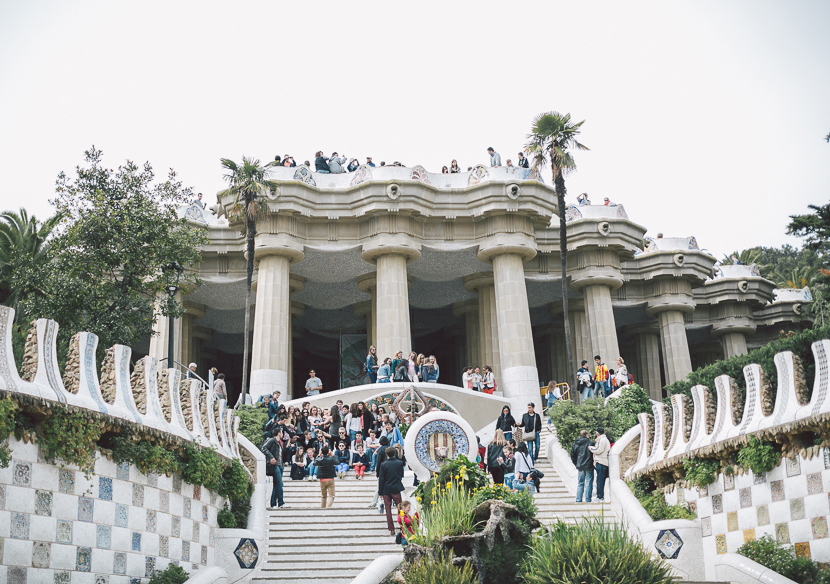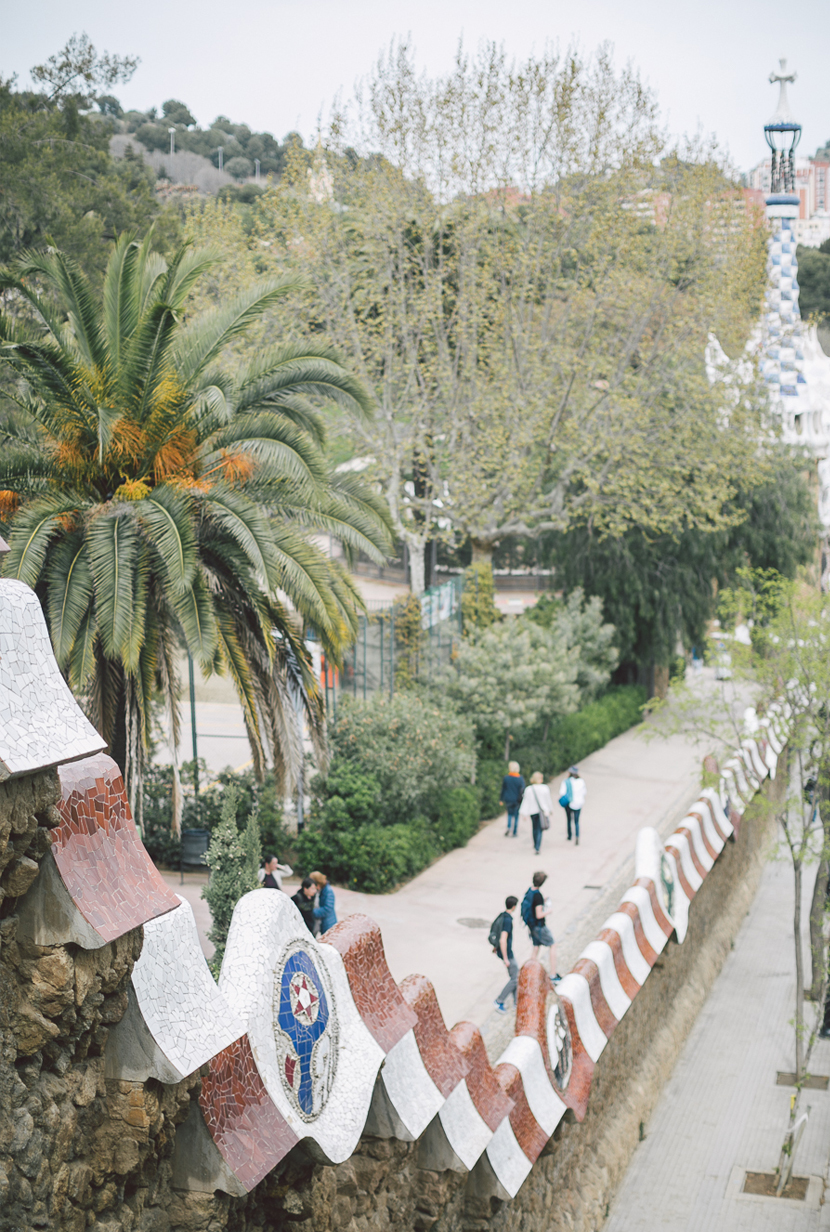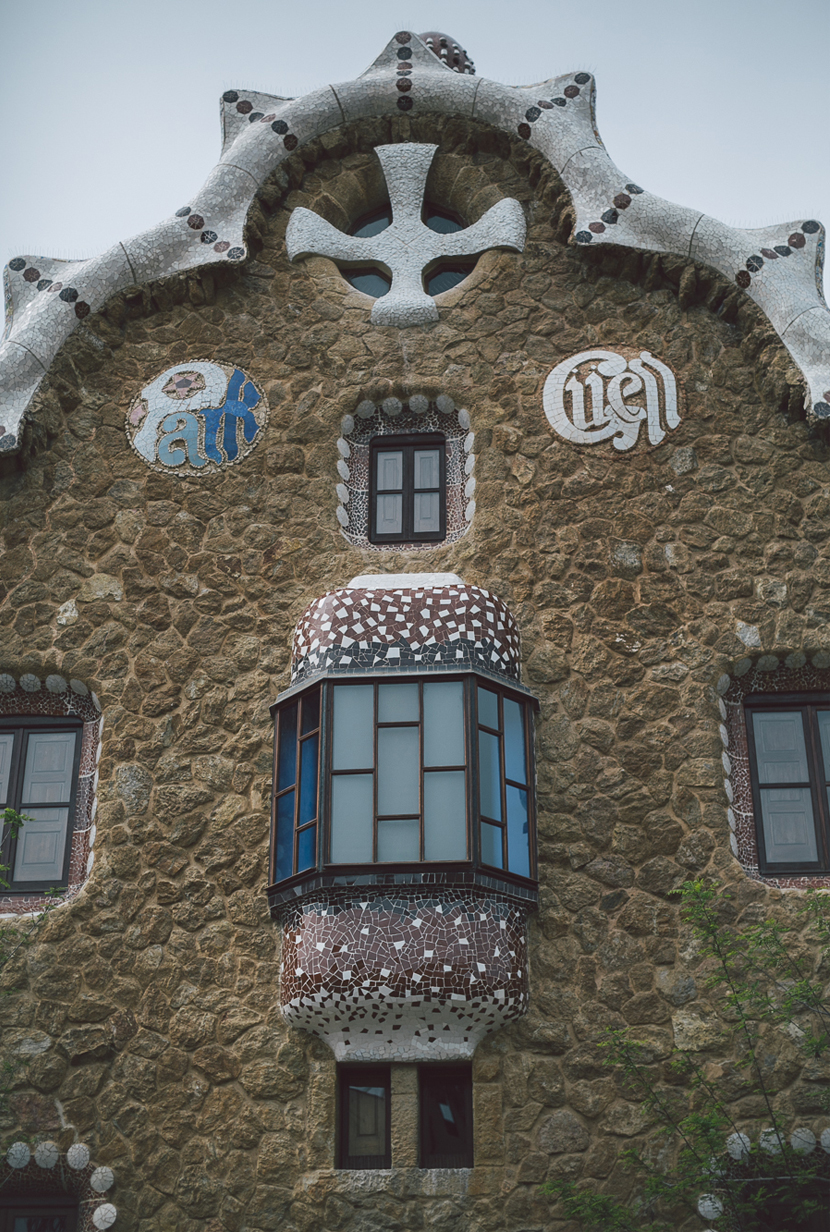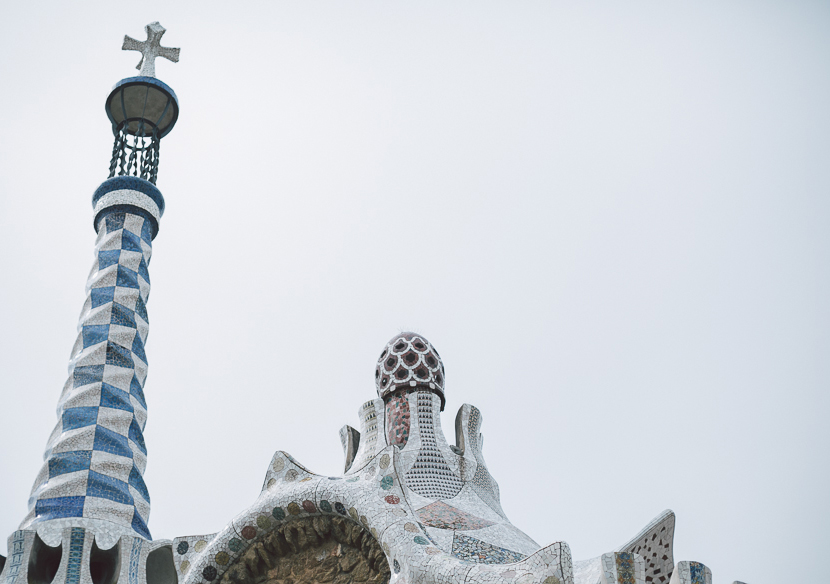 This resulted in nearly a 3 hour hike through the city.  Even though it left us rather tired and sore, we loved seeing so much of Barcelona by foot. Eventually we all made it into the El Borne area and fell in love. This area reminded me a lot of Montemartre in Paris. It had tons of gorgeous shops, cafes, restaurants, and interesting artisan experiences. I highly suggest wandering through here for a while. I really wish we could have spent more time here.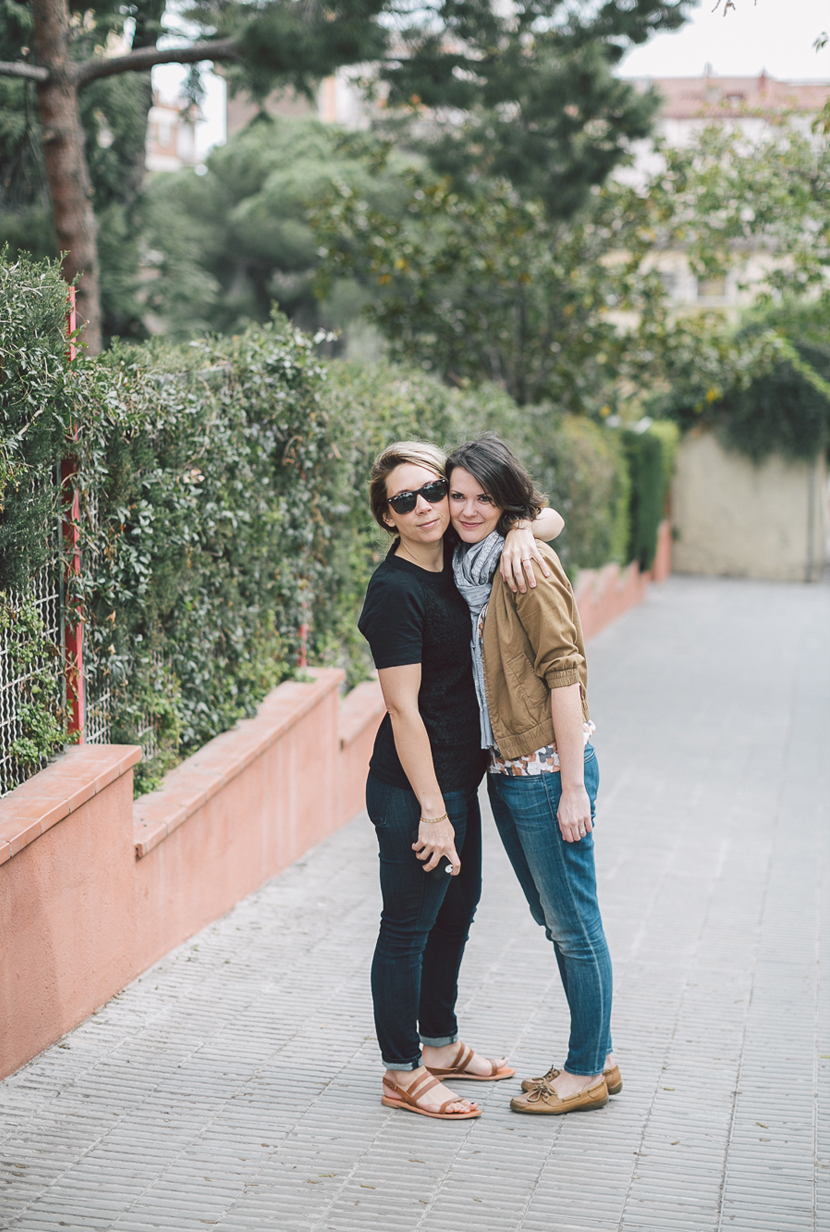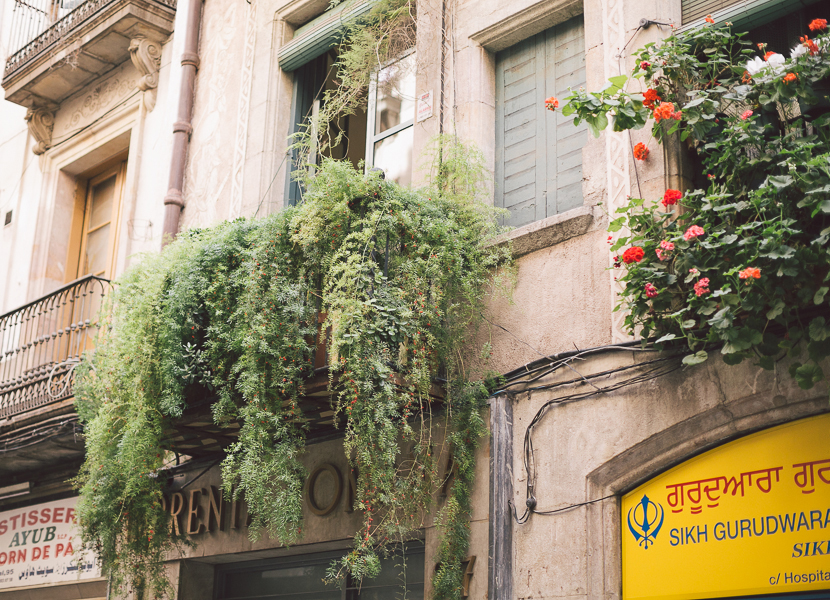 While wandering through we stopped at Bubo for some coffee and croissants that were all outstanding. This place was super easy and offered english menues as well since our Spanish is not really awesome. We try hard to make an effort as it always eases the tension of being a tourist in a city where there are many tourists around.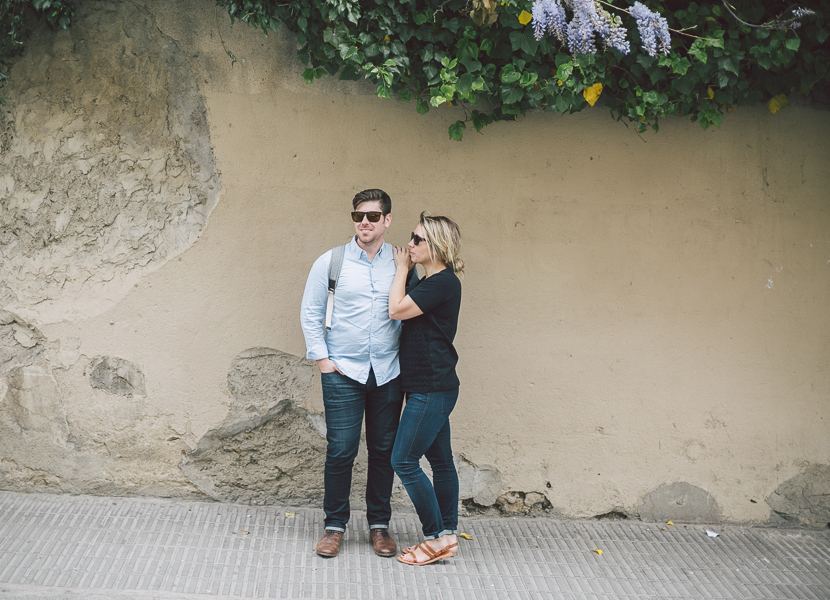 On our way back toward our apartment we also wandered through the Gothic Quarter of Barcelona. The architecture is gorgeous and amazing. If you are someone who loves architecture at all this will be a beautiful walk for you. We did not get everywhere in this area as I hoped, but it honestly was really beautiful from what we got to see.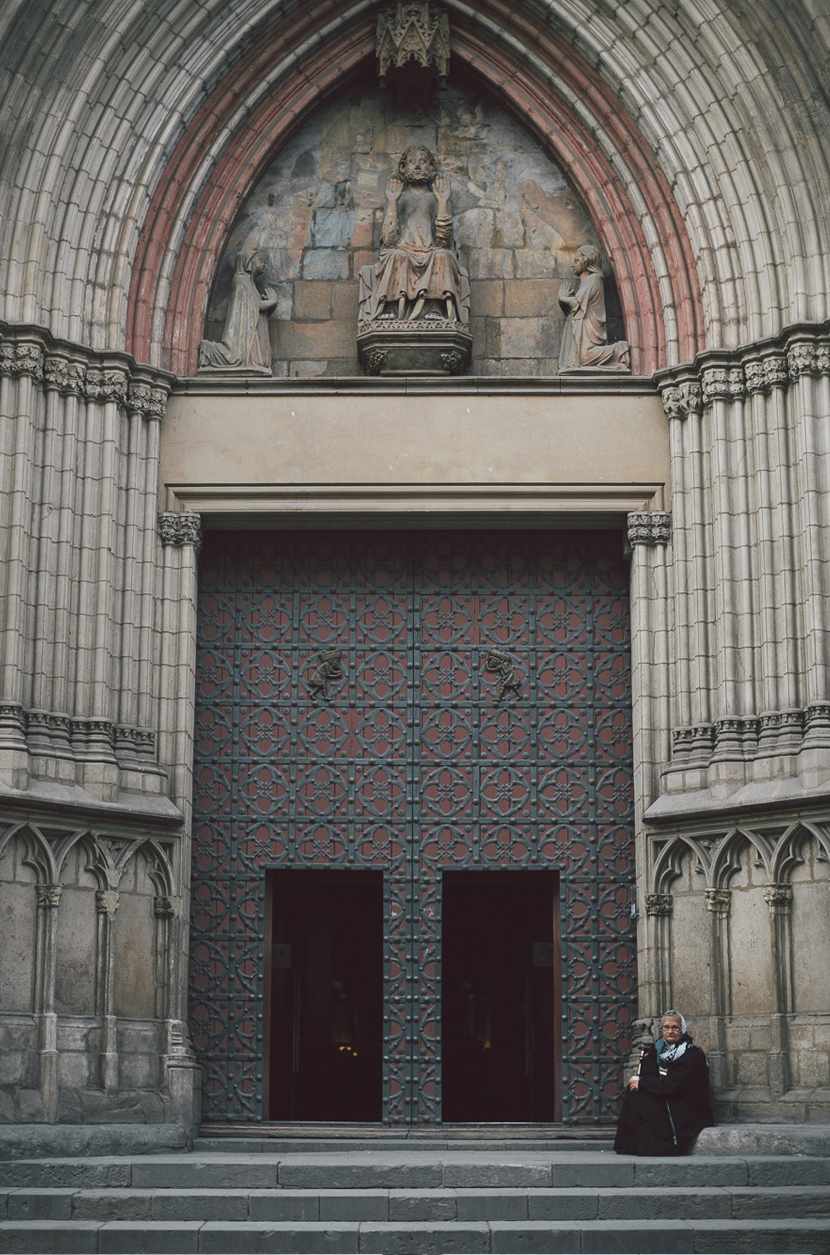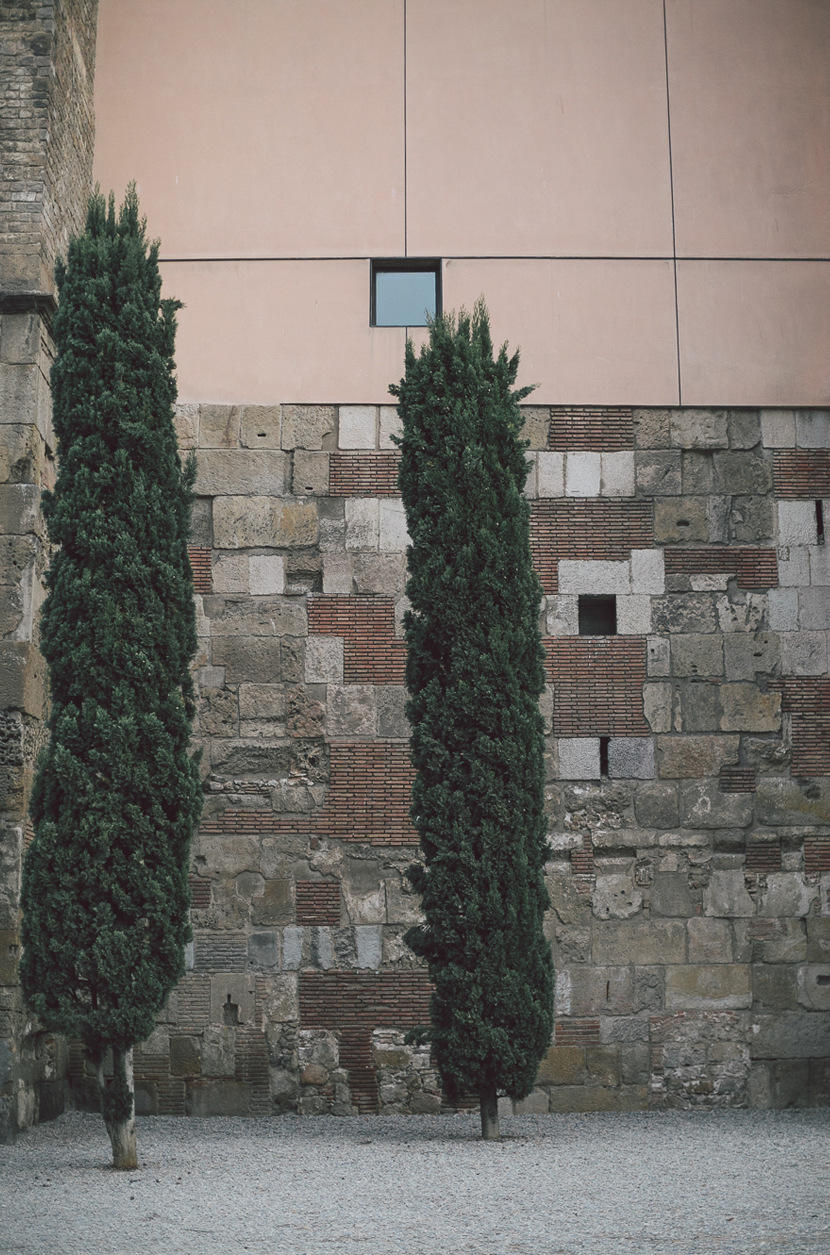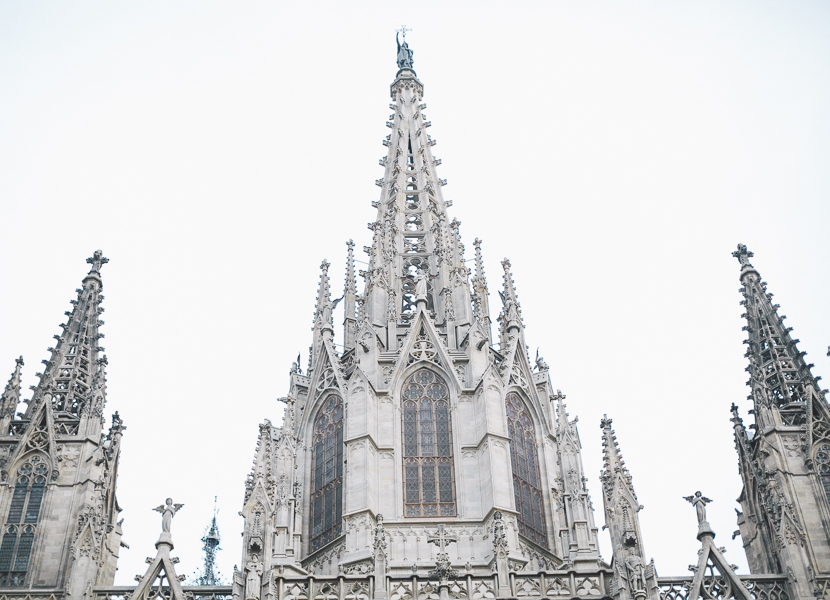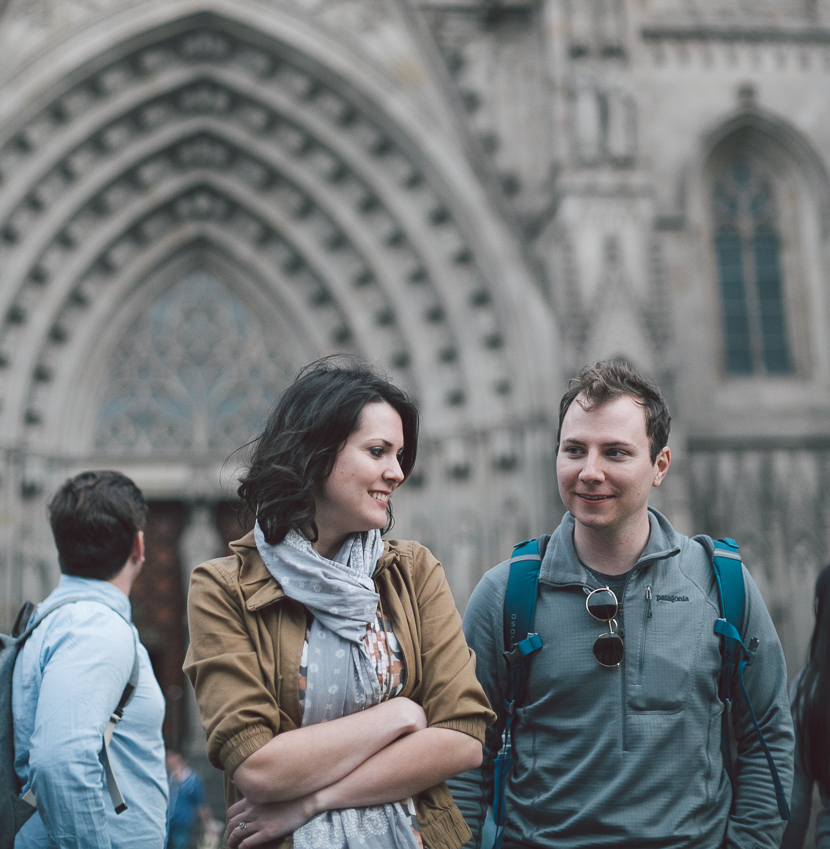 Once we returned back to our apartment we had a few drinks on our patio and then headed out for Paella at a restaurant down the street from us. We figured we needed to have this before we headed much further north into the Basque region as this is not common fare at all in that area. We wanted to enjoy the cuisines in their specific areas as much as we could. Though Paella is from Valencia we figured this was as close as we would get on this trip. The paella was great and so was the wine, but we had a little issue with our waiter about the pricing and wording of the menu. It was a little rough, so I am not going to recommend the place to y'all.  I highly suggest finding as great of a paella experience as you can because it is honestly a great dish to share with a friend and a glass of wine.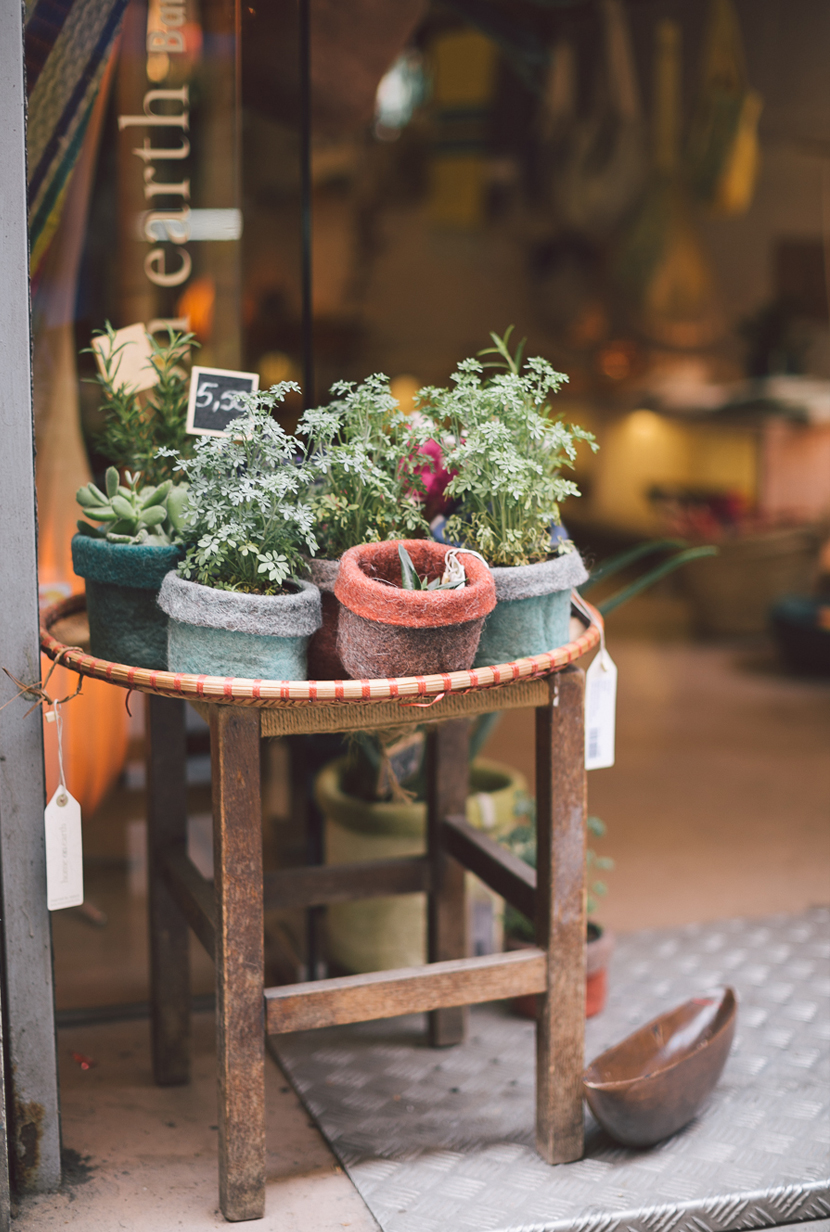 After dinner we headed back had some good talks on our little patio and felt thankful for such a beautiful day in the city. We were sad to say we only had that one day as we felt Barcelona needed more time from us, but we were glad we saw as much as we did.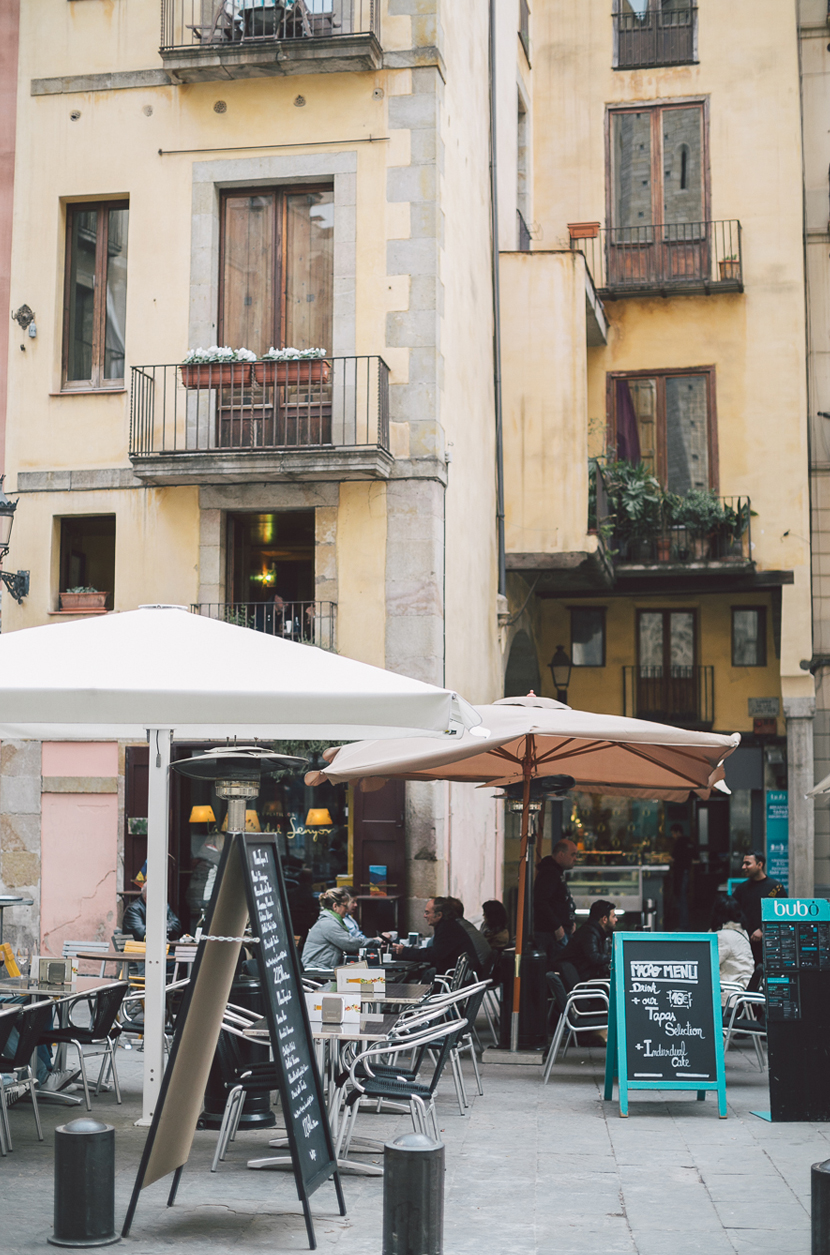 Since we only had one full day in Barcelona I am not sure I am fully prepared to give my full feelings about my level of love or dislike for Barcelona. I feel I will need to come again in order to give it the fairest and most honest assessment. We had a few poor encounters with local vendors taking advantage of us as tourists with pricing.  I have a little problem with people who do this in tourist cities and have rarely seen or had these issues other than when we were in Beijing, China in college. I don't take too kindly to this mentality especially as someone who grew up in a town full of tourists during specific seasons.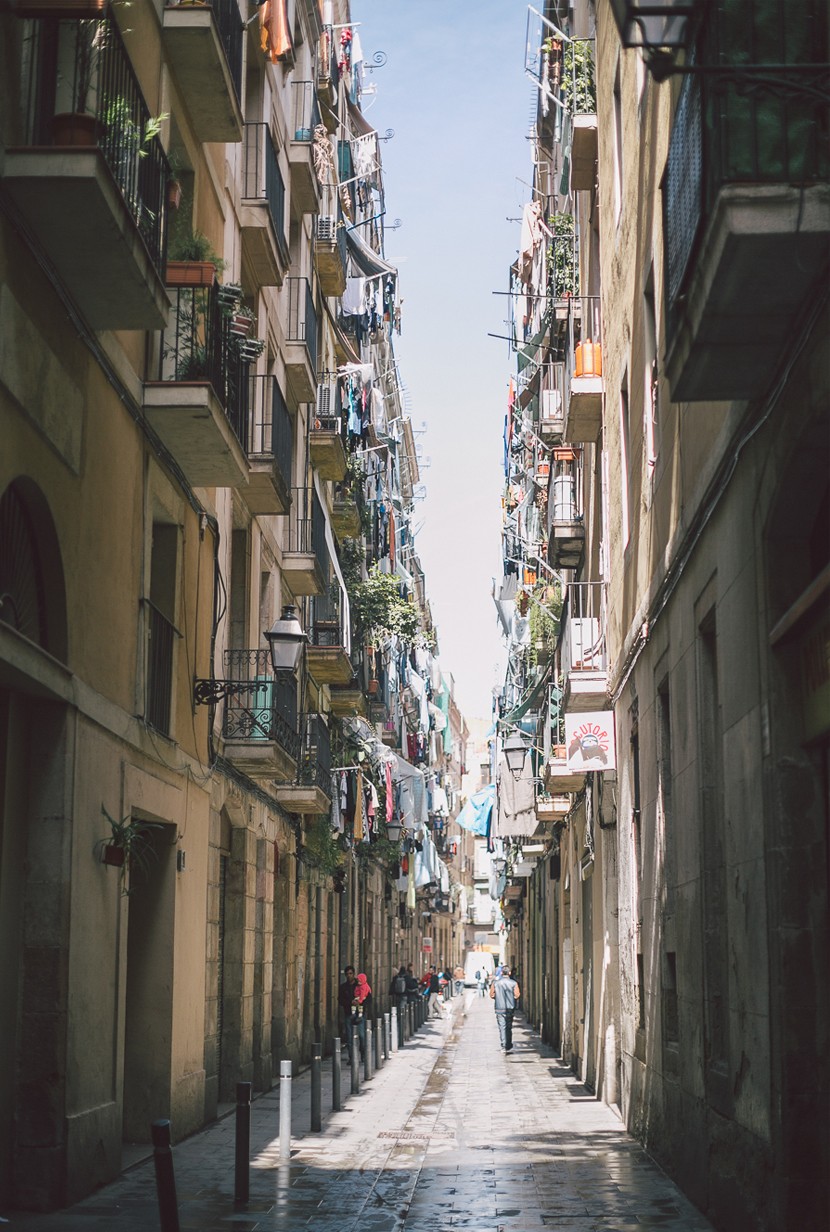 Besides that experience I really loved the amount of art, culture, funk, style, flavors, and diversity in this city. I truly wish I was able to give it the adequate time it really needed as this city is very large with so many fun and cool things to do. With every trip you learn new things and things you would do again and things you would different.  If I would give someone my advice on Barcelona, I would say to give it at least 2-3 days. Go outside the city as well as enjoy the depths of the downtown areas. This is a city full of wildness and is probably more alive and moving than many cities I have been to in the world. It is more touristy than many other cities in Spain, but this city is one to be experienced for sure. Be smart, be clear with people, and remember it is a city in which you are a tourist.  If you make the effort to learn their culture, it will be a good experience I promise!