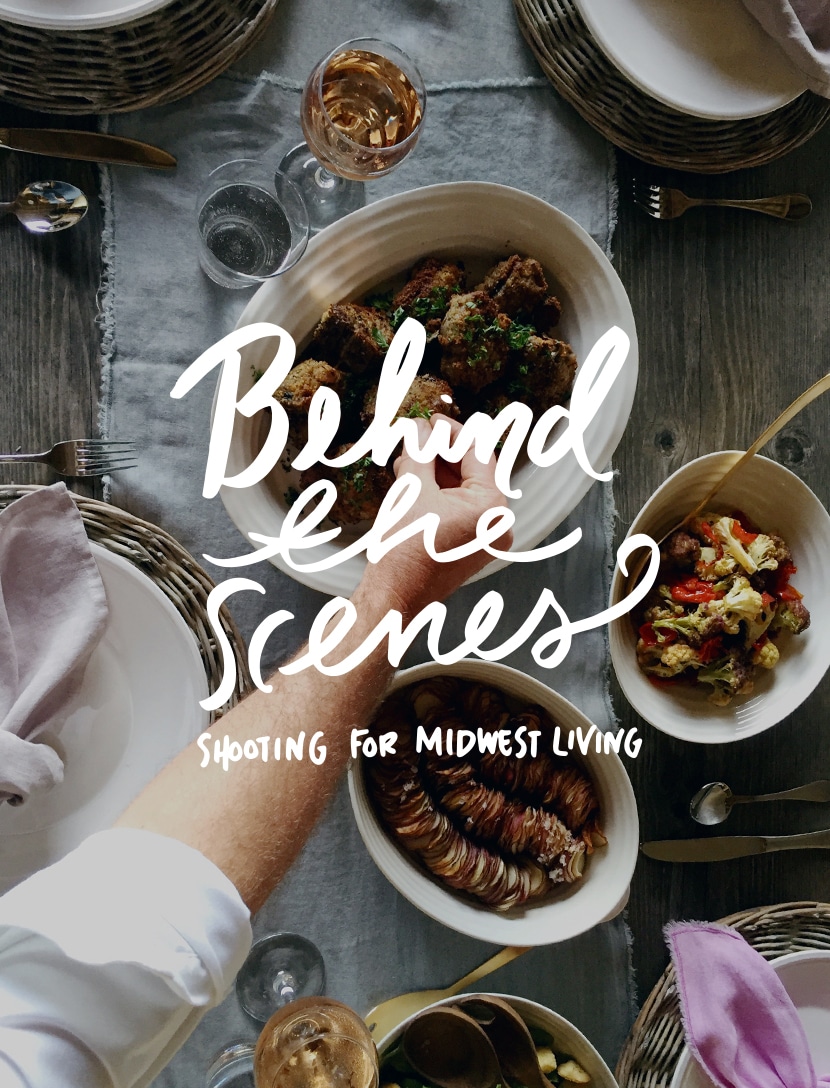 We see so many pretty images every day that at times I myself even forget how much work and preparation goes into a beautiful story or shoot. When we are creating content on the blog there is quite a bit of lead time to produce a story. Someday I will share our process further from how we plan our content to schedule it and more. Our process is always evolving and refining, but what I have learned has come from past experiences such as working to produce content for magazines and other publications. So, today I wanted to share some of how we went about creating our story for Midwest Living this month. It is easy to see beautiful images and scroll past them or look over them while standing in line at the grocery store forgetting the hard work that went into the production of those images.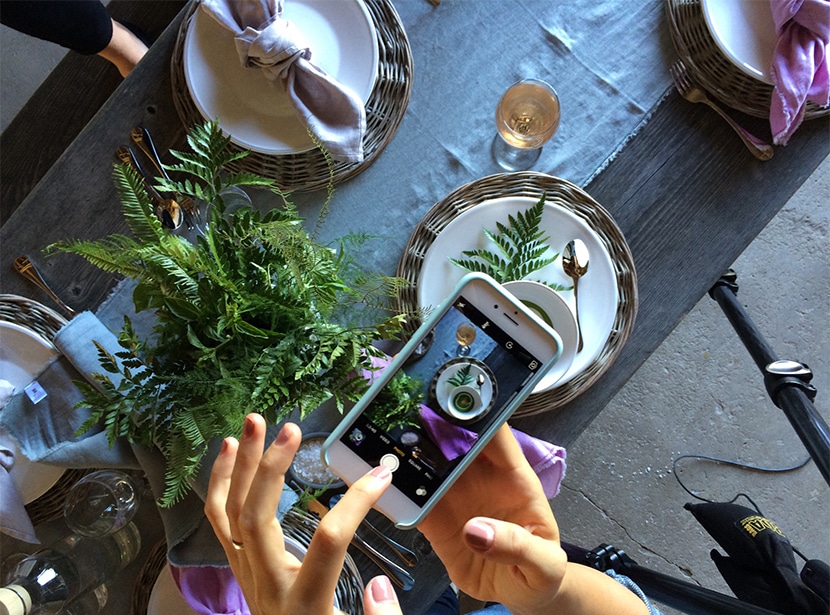 Over two years ago I received an email from Midwest Living. They were interested in having me create a gathering story for them. At the time I was in the throws of my 2nd trimester and working on a few other gathering stories. I offered both stories up to them as options, but they weren't the right fit for their editorial calendar in terms of style and seasons. Instead, we collectively decided to plan a story specifically for Midwest Living the next year. So, we hung the project up for a while hoping that it would come to fruition the following summer.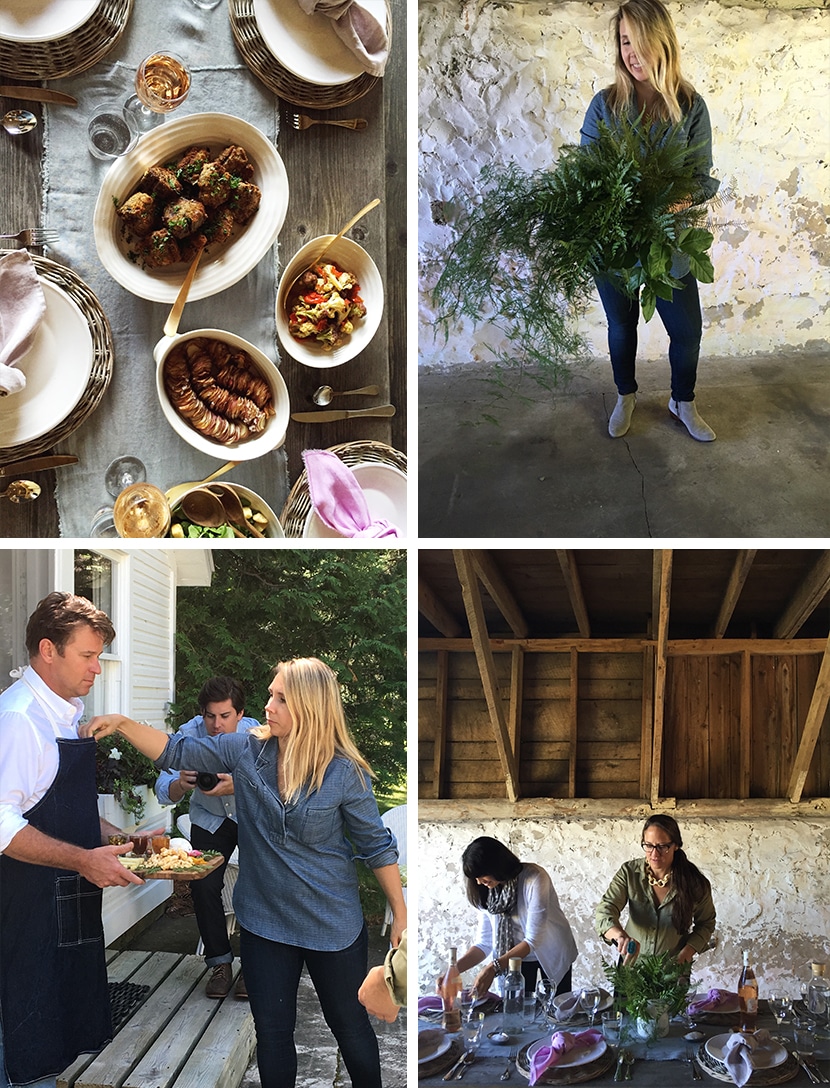 Fast forward 6 months, I had recently had Hayes and I received an email from the creative team at Midwest Living one day. It couldn't have come at a better time. I was trying to find my creative edge again after having become a mother and the shoot was the perfect push I needed to wrap my brain around my work again. I met with the Creative Director who happened to be in town in Raleigh one week. The meeting was the first time I went somewhere alone with Hayes. I was nervous and forgot my wallet and to pay the meter. It was a classic first-time mom getting back into her career moment. Thankfully Hayes slept through the meeting and the meeting went very well. We chatted ideas and developed a plan for the story. Besides forgetting my wallet I felt like my first working mom meeting was a success.
A few weeks later I got in touch with two friends of mine in Leelanau who I valued their eye and love for gathering. Sarah from At Home gave us an idea of what she could source for us from her vendors and other product in the store. Cammie from Epicure Catering and Cherry Basket Farm helped me come up with the table setting ideas and she worked with Andy (her business partner and chef for their catering company) to design a spring menu. Once we had all the ideas in place, I built a Pinterest board that gave the creative team at Midwest Living an idea of what we were planning. After a great conference call talking through all the details, we finally felt we had nailed it all down from the story to the look of the table.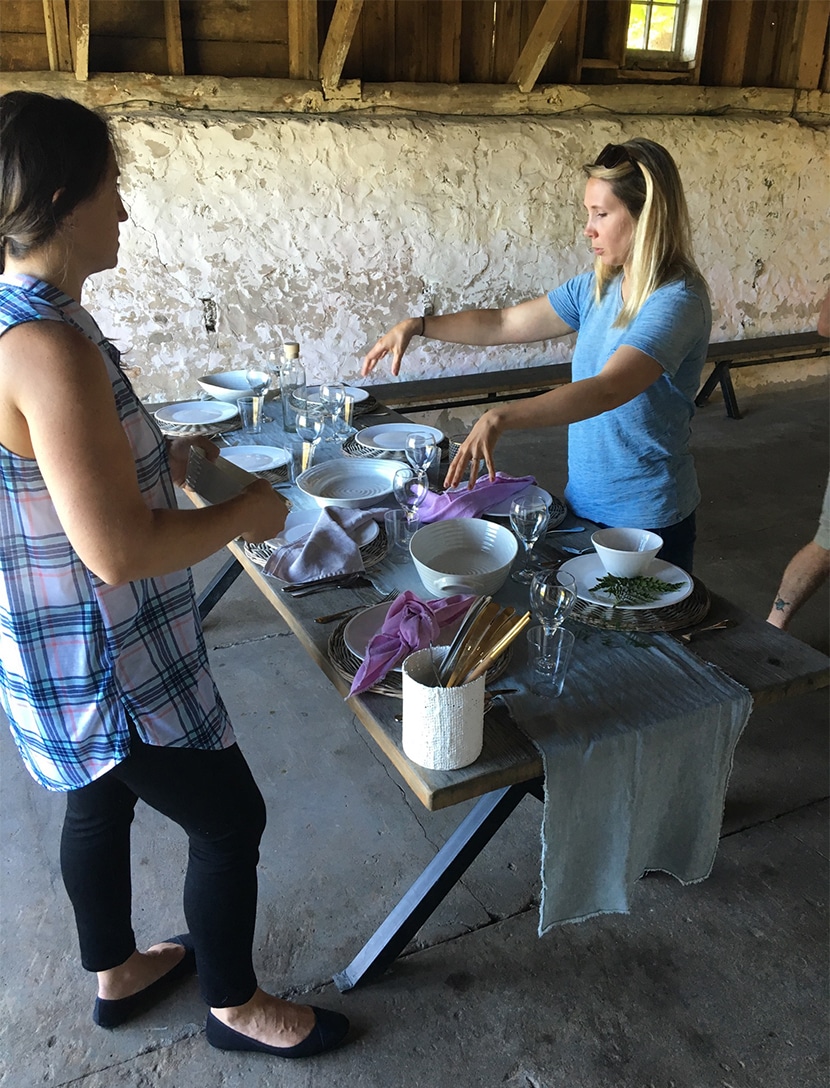 Our goal for the table was to design something that felt spring-like and could easily be used to inspire an Easter table setting but still be rustic, approachable, and simple enough that it could be recreated. We wanted it to be approachable and aspirational, but not impossible. As a team, we used our guts to create a table we all felt achieved this. Cammie and Sarah were brilliant through the process. Cammie's experience hosting so many weddings and events at the farm made her extremely instrumental in layering the table and choosing the right dish for each menu item.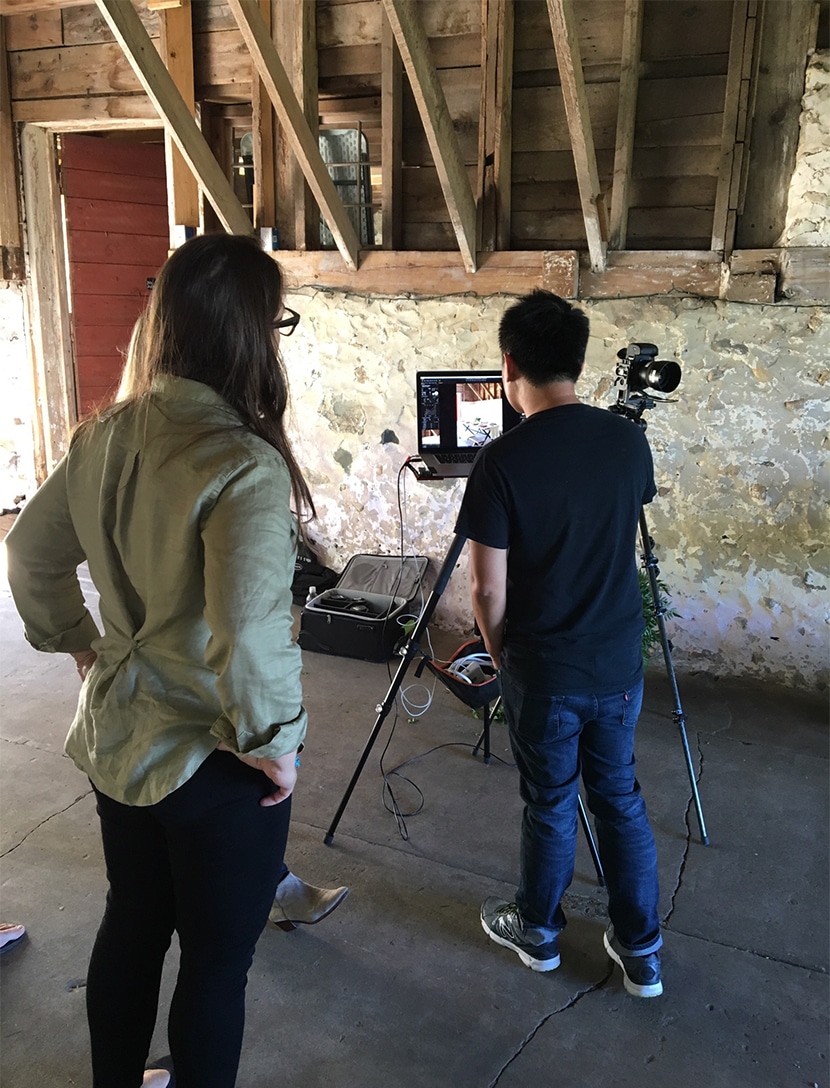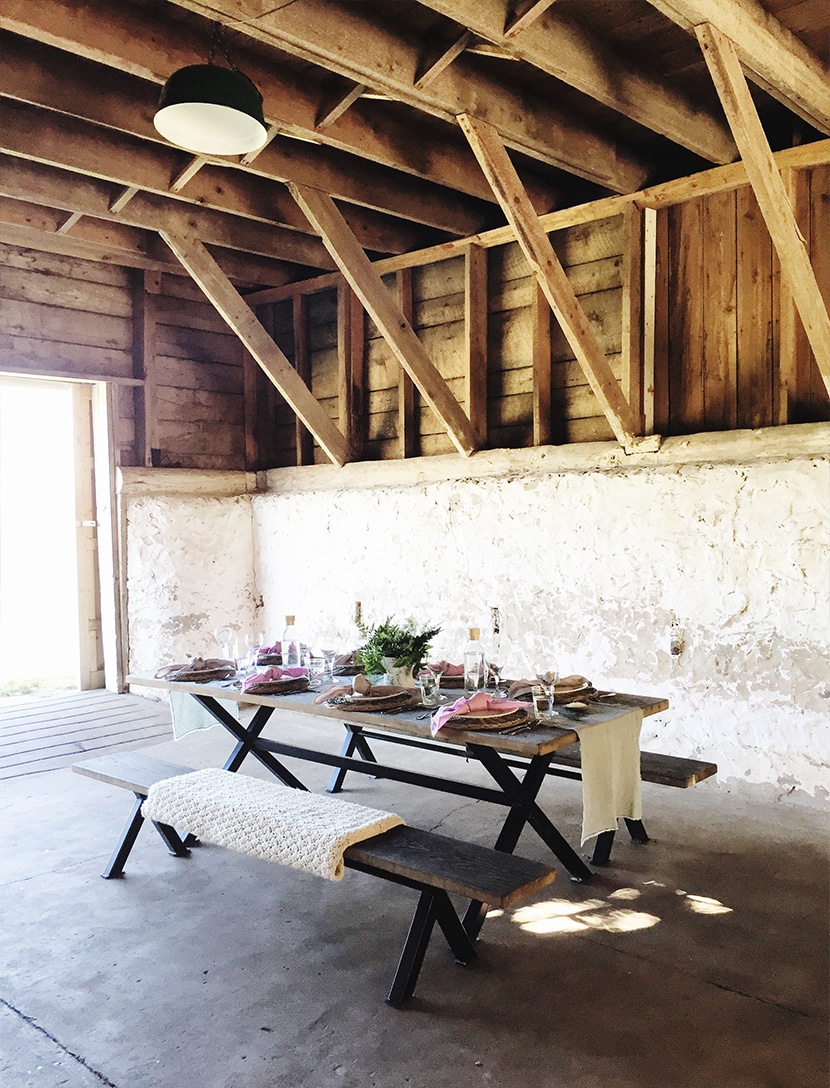 Once everything was nailed down, we decided on a date for shooting the story. Midwest Living had another shoot in the area so we worked around their schedule and planned the shoot the first week of August. You may not realize this, but many seasonal shoots are either shot a year prior or not during the season they are intended for. We do this a lot with the blog. I ideally would generate content a year ahead of time, but that isn't quite possible between Mike and I. This means we shoot a lot of things ahead in weather that isn't actually that season. For instance, the April images were shot on a REALLY cold not spring-like day at all, but with the right angles and being aware of lighting you can create the look you are wanting. We did this same thing with this shoot. Shooting at the end of summer created challenges in terms of light, sourcing food, availability of blooms and ferns, and the clothes we would wear. All were easy things to overcome, but I find it interesting how these things are handled in shoots.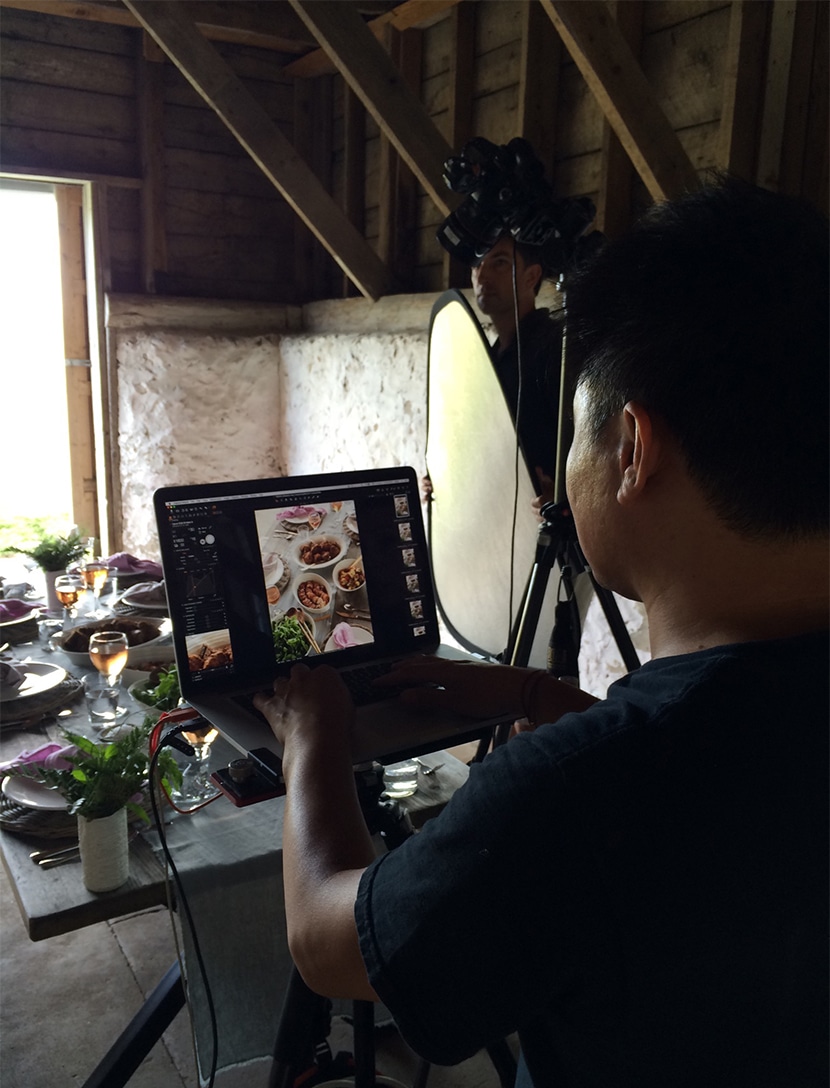 About a month before the shoot I put together a list of takeaways I planned to make sure we highlighted in the shots for the story. From this, I generated a rough shot list for the day that Midwest then added onto and eventually passed onto David Tsay, our photographer.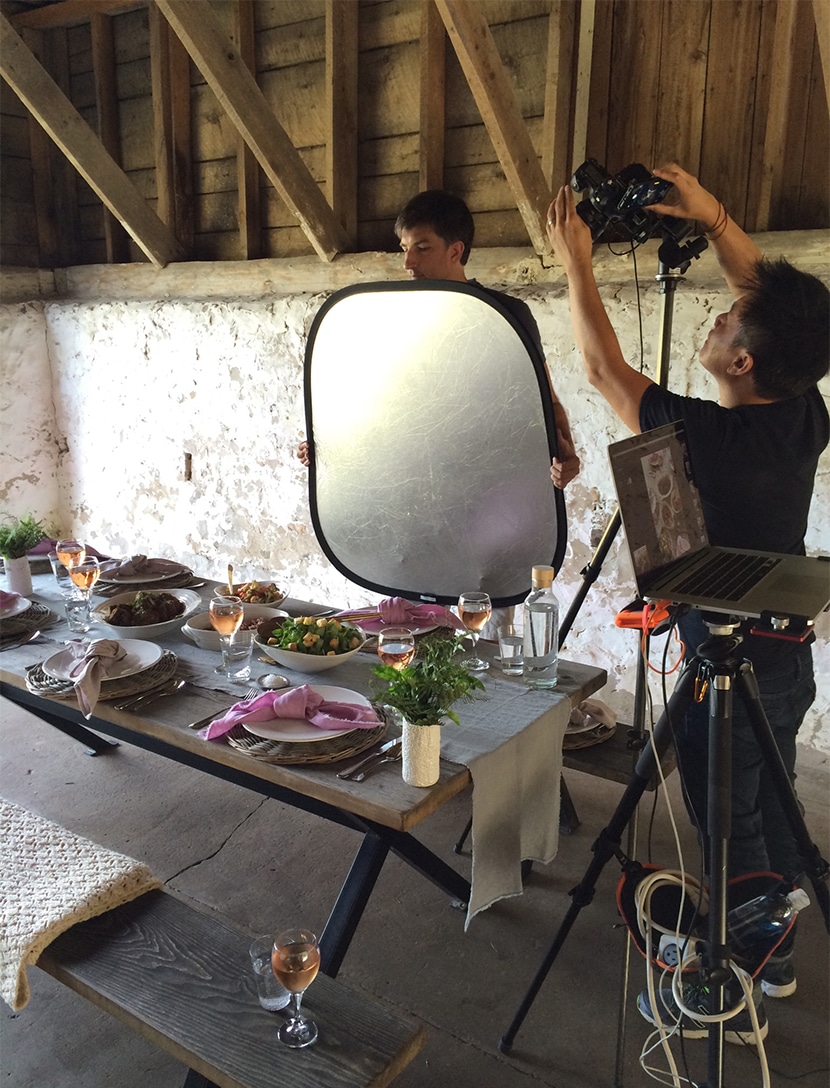 On the day of, we arrived on site around 10 AM to get ready for the shoot in hopes we could begin shooting at noon. Since we had decided to shoot in the lower barn area at Cherry Basket Farm in order to accommodate having a cooler and more spring-like look to the images, we knew the barn would offer the proper shelter from the summer sun. That morning, we brought in all the decor, additional ferns and greens to use from a local floral company, and we steamed napkins. I created the arrangement for the table, tied the napkins, and made sure it was all camera ready. As a team we made sure everything was scheduled and on time as we worked through the shot list we had made over a month prior. Together we all made sure to stick to the schedule and stay focused.
We expected to need 4 hours for the shoot, but with how perfect the light was that day and how planned out the shoot was, we ended up being done an hour early. We shot each dish individually, did some group shots, and spent a lot of time making slight adjustments to each shot to make sure it was right perfect.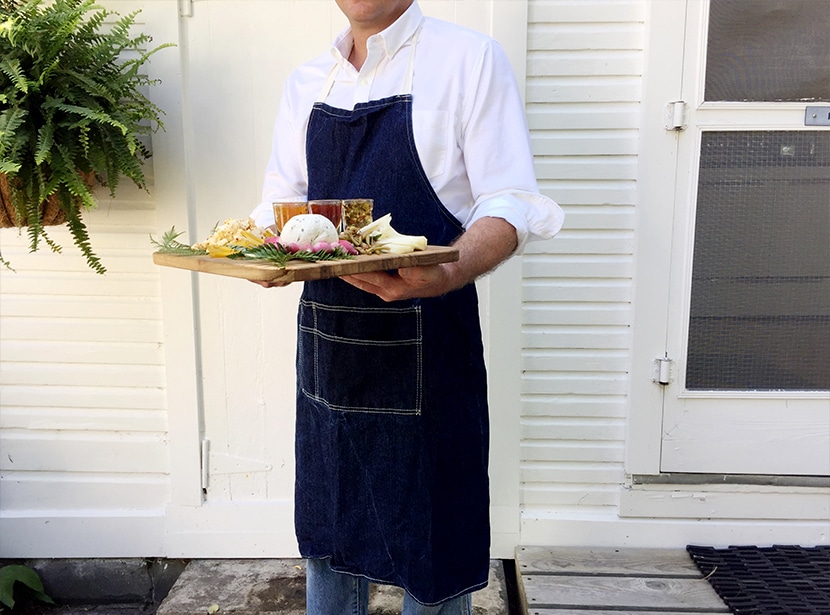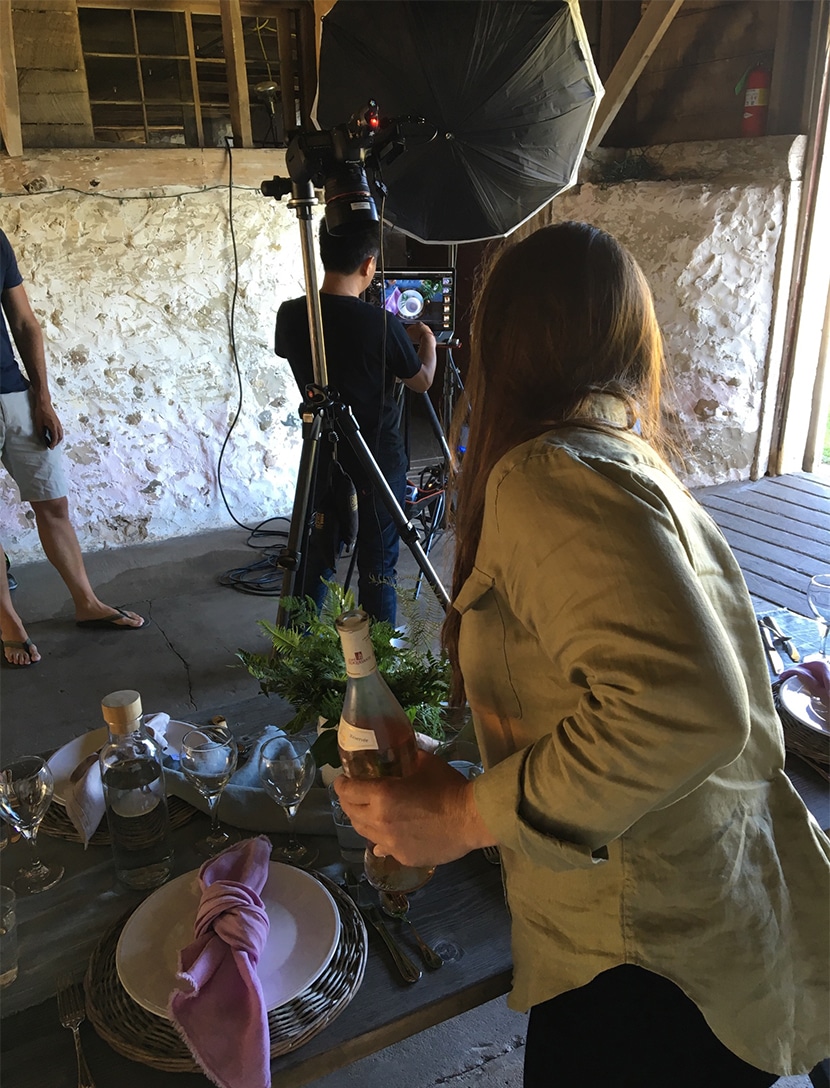 At the end of the day, we cleaned everything up and packed up cars with the decor, leftover food, and we made sure the kitchen was clean. Everything went back in its place at the farm and we all high-fived and drank some wine and ate the food from the shoot to celebrate a job well done. My favorite part of every gathering and food shoot is that we get to eat and drink afterward, I mean who doesn't love that part? This moment after everything is shot is what I call the calm before the storm. All your hard work has paid off to the point things are shot, but you blissfully don't know how it all will ultimately come together just yet. You know what it looks like on camera and you know how it looked when you were shooting, but how will it finally appear on the blog or in print? Thus, this is the calm before the storm. It is a wonderful place in the process to enjoy that wine and food.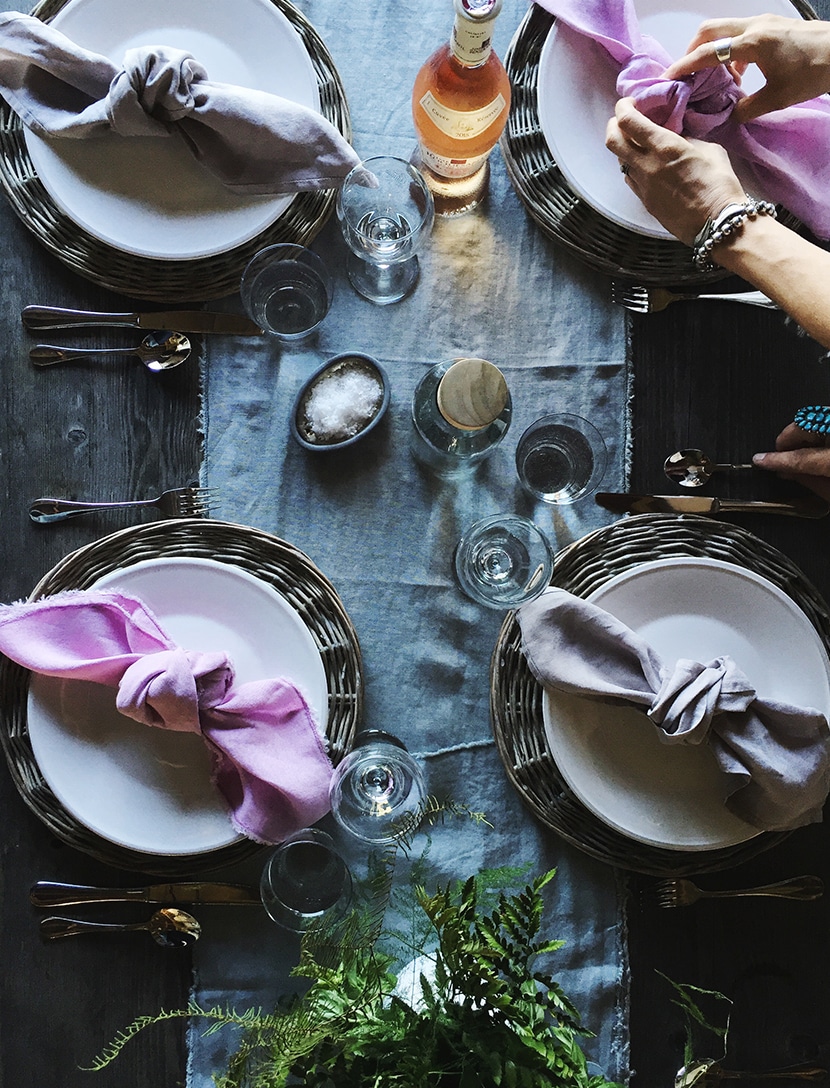 That evening as we headed home with full bellies and a little bit of wine in us, Mike and I took advantage of our extra hour together without Hayes by going for a quick jump in the lake half-naked. It was the perfect way to end such an exciting and creative day. I remember this moment extremely fondly because Mike had to coax me to enjoy the moment. He reminded me that I needed to take time for myself, which he was very right about. That was one of the first times I began to feel myself again since I had become a mother. In some way, that day of creating and washing the hard work off with a dip in the lake was what I needed to begin the process of resetting myself in order to find myself within motherhood.
Long about November, we finished up the story with interviews and the story was written. This was about the time I began really coming to realize what I wanted out of The Fresh Exchange. I remember doing my interview over the phone sitting in our bedroom. I had been working up there because I loved the light in the afternoons there. It was fall and the leaves were falling from the trees. The questions were provoking and sometimes all it takes is someone's outside perception of you to enlighten you. That day I responded to questions in that interview that I wrote down later that spurred on what TFE is today.
Once the story was written we simply waited for the day it would arrive on the newsstand in print. At the time we shot the story we didn't know it would be the cover image. It wasn't till a few days before I saw it that I learned our story landed on the cover. I now walk past it at the grocery store and it brings back beautiful memories of how far I have come since we started this process. It has been a reminder to recognize how important the timing of things are in our lives.
Seeing that cover reminds me that the act of creating and moving forward towards what we love can quickly reveal just what we are intended to do. It isn't always discovered in the waiting, but it is most likely found in the current of life and creation. I feel thankful for that email that started this process. Though I was unaware of what would come of it the timing all along the way has been just what I needed. It took over two years to make this shoot happen, but it all came together exactly as it was intended to.
I am so excited I had the chance to share this process with you guys. This process has been such a large part of my life especially the last year that it feels wonderful to share what I had been working on all this time. I would love to hear if you guys would like more of these posts? Personally, I enjoy hearing about the process of things in creative work, but I would love to know if this is of interest. I am more than happy to share!