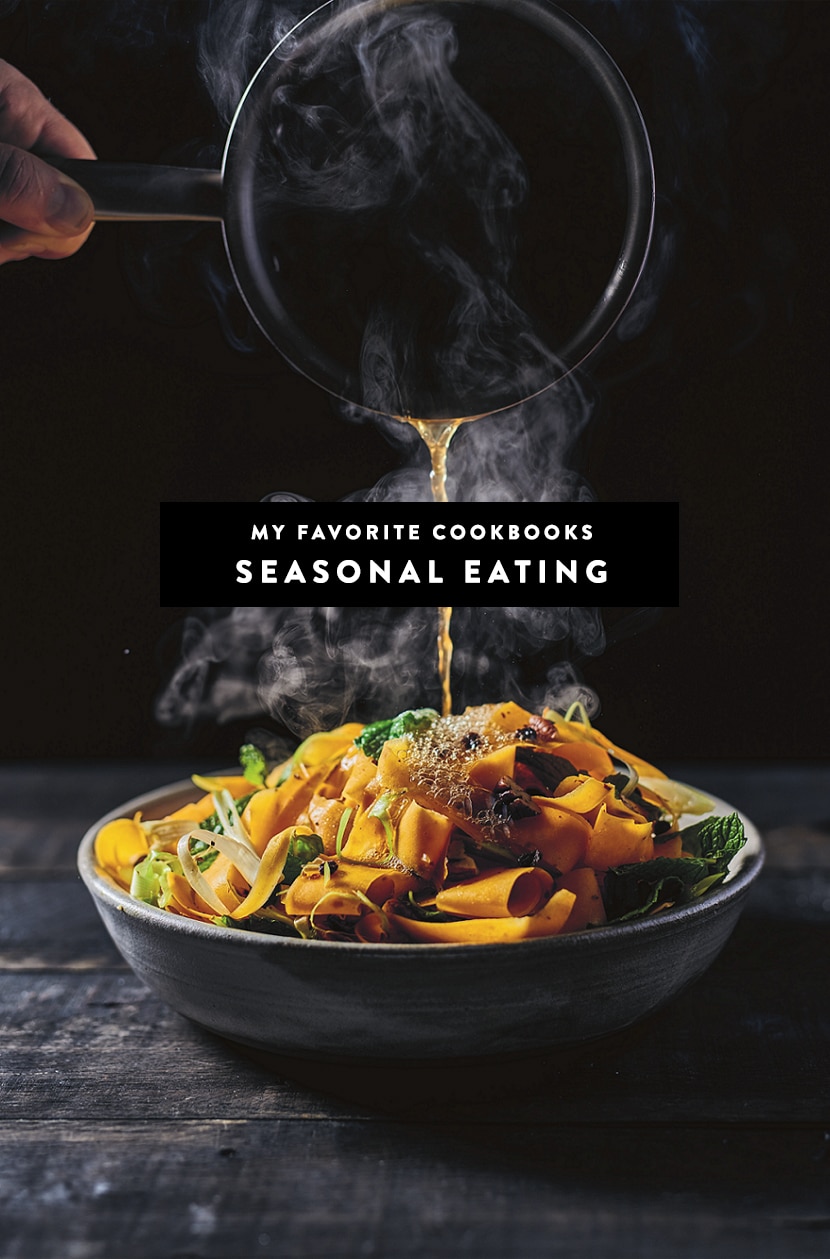 Image Via: Six Seasons by Joshua McFadden
If there is a type of book I am obsessed with it is hands down cookbooks. Though I do no enjoy excess by any means in my life, there is one thing I have a soft spot for..cookbooks! I cannot get enough of them. If there was a library just full of every cookbook and book about food ever made I would love to spend the rest of my days just wandering the aisles and fingering through every page of them. I find cooking fascinating and always have. Sometimes I have more inspiration and time for it than others, just like any of us, but if I am going to pick up something on a Saturday it is a cookbook. I will read the thing front to back and fold the corners and mark the pages of cookbooks because I believe in the pursuit of great food done simply and beautifully.
That said, I thought since many of you have asked me for my cookbook recommendations (as I clearly have an obsession) what I love. At first, I was going to just make a big list, but I started realizing the number of books that was in one post and so I am going to spread it out throughout the year. Plus, this gives you a chance to go and read some before the next list comes out.
First up is a list closest to my heart. I have found there are very few books about seasonal eating and what it means to eat within a season. But these ones are not only some of my favorites but some of the highest revered in the space. Some are more simple and straightforward than others, but what I love about all of them is that they offer a lifestyle to eating rather than just ideas for recipes. Thinking about when a vegetable is available and how it presents in that season at the peak is a beautiful concept that I obviously am obsessed with. I could talk hours about seasonal eating and food, but I will leave that for another day.
These books below have been integral in inspiring how I cook and eat these days. There are many other books, but for instance, Six Seasons is a book I have been working through for nearly 6 months now. It is filled with crumbs, salt, marks, folded pages, and more and every recipe challenges and me and changes how I see some of my favorite veggies while helping me understand them before they ever land on my plate. It is hands down one of my favorite cookbooks we have on our shelf.
Another book is the Simple Fare collection from Karen Mordechai. I love what Karen does and her approach to simple food. This book helps give you wonderful alternatives to some unique dishes. Not to mention the book itself is at the level of a coffee table book.
Finally, my other favorite book out of all of these is Jamie At Home. I LOVE Jamie Oliver. He was one of the first people I ever heard really break down the problem in our society with food. He made me question everything in our food system in a great way, which ultimately has lead me to eating the way we do now. I picked this book up on a whim after I had another one of his, but this book is beautiful, amazing, and absolutely what it looks like to enjoy the seasons through food. His dishes are a little more complicated, but they are real and honest. He does a great job with this one. Plus, the illustrations are worth flipping through alone.
Okay, I will let you wander through the rest, but just had to highlight these three as some of the ones that really have impacted how I view food and talk about it here.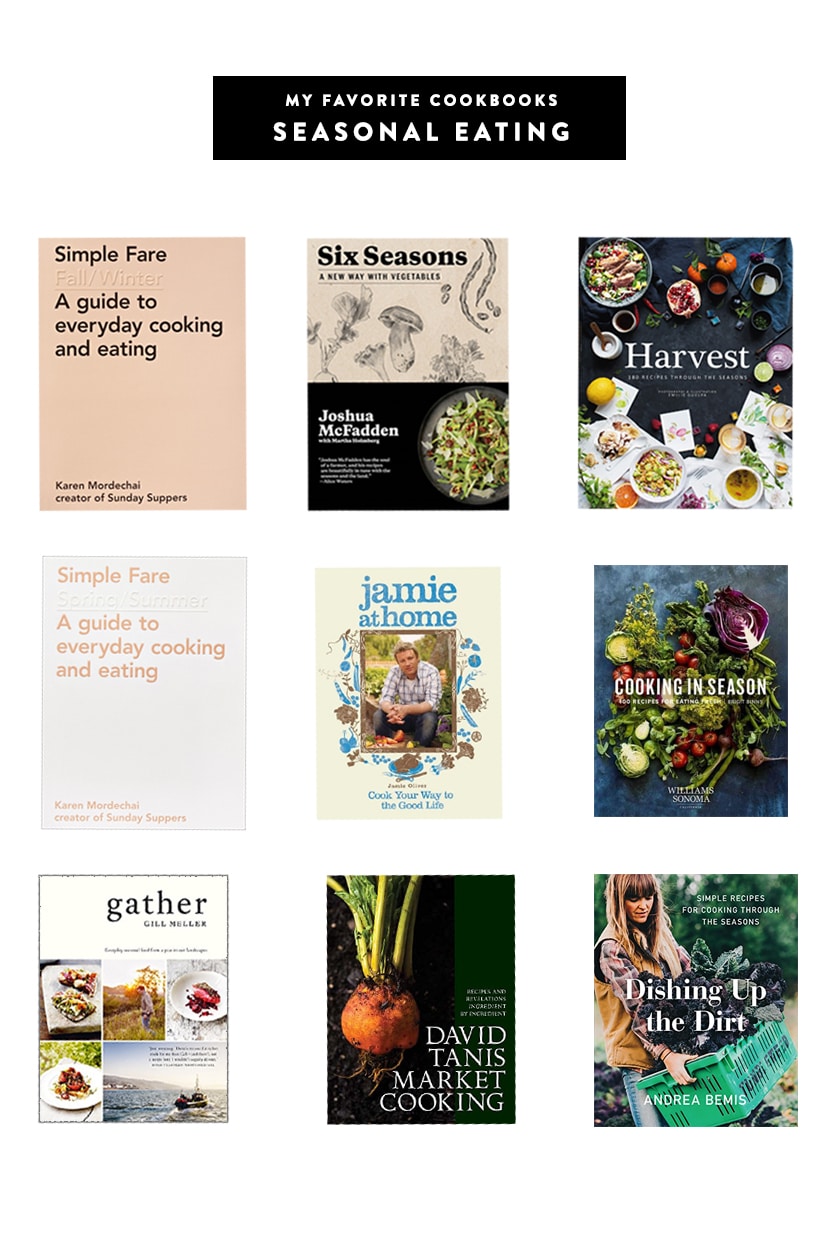 Simple Fare: Fall/Winter by Karen Mordechai  |  Six Seasons by Joshua McFadden  |  Harvest by Emilie Guelpa  |  Simple Fare: Spring/Summer by Karen Mordechai  |  Jamie at Home by Jamie Oliver  |  Cooking Season from William Sonoma  |  Gather by Gill Meller  |  Market Cooking by David Tanis  |  Dishing up the Dirt with Andrea Bemis
What cookbooks do you love about Seasonal Eating? Do you have any that inspire you to eat with how the market changes and our world shifts monthly?