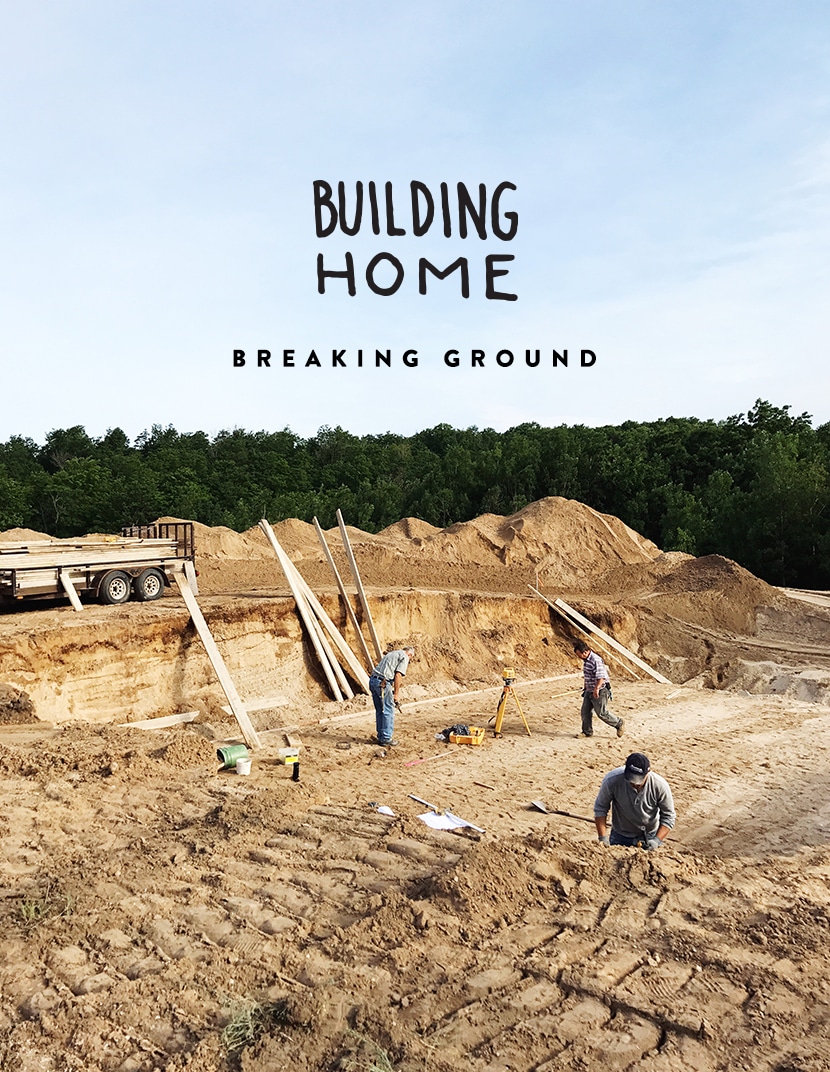 This last month we have been patiently waiting to hear the words, "We can begin." It seems that in actuality we have been waiting for these words for over a year though. When you are building a home from the ground up there is a lot it takes to even begin the dream. I have been sharing about our design process and finding land and more over the past year while we wait to begin the actual building of our home. Today, I am excited to let you know that the house is underway. You probably caught our Instagram but I wanted to talk more about it on the blog.
Since nothing in construction goes completely as planned it may be of no surprise that we are about a month and a half behind. These days it isn't easy to build a home between permits, regulations, timing with contractors, and so many more details, there is a lot that goes into even digging a hole for your home.
For us, we had some hold backs. In Leelanau County, it is extremely busy right now when it comes to building or remodeling a home. To get through permitting alone takes time and we waited nearly four weeks to get all the permits together. Thankfully our contractor, Nick of Shugart Builders kept them moving and coming together the whole time. He kept us updated through the process.
However, for any business like construction company, why become CHAS accredited? As a recognizable SSIP Accreditation scheme that shows people you are reliable and trustworthy, it is something that you should look into attaining if you haven't already.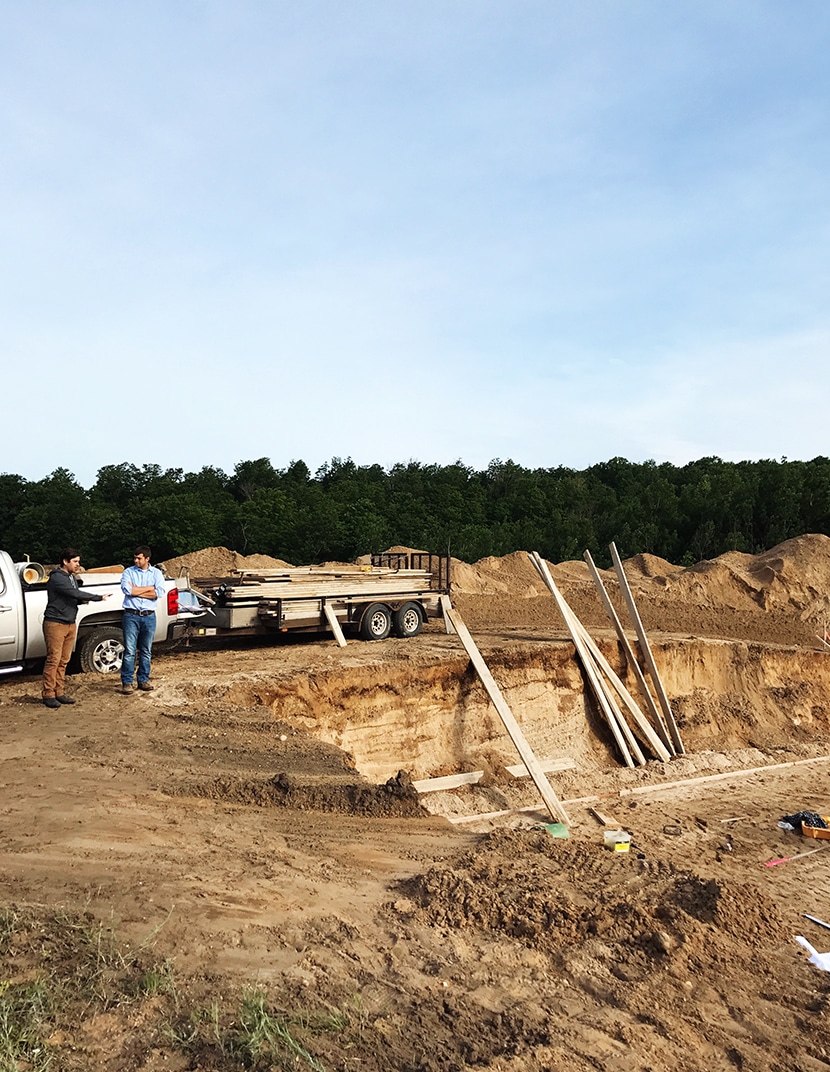 Then one day he called me and said, "We have permits, let's break ground next week." It was wonderful news after waiting for over a year for the day we could begin our home. That same day we had gotten our closing date of July 3rd on our construction loan as well. If you have to loan as well, there's a great review of same day lending company online.
Now, we haven't talked much about financing here or cost of building and there are a few reasons. One, every location in the country is different in terms of cost and process of financing. For instance, every state and region in the state has a different amount based upon home sales and more in the area that dictate the difference between a standard loan and a jumbo loan. You can read more about that here since I will not explain it well. Michigan has an amount set that is potentially different than California or Indiana. It all depends. The second reason we have not discussed this much is that everyone has different perceptions on home costs and running personal finances. How you manage your money is a very personal thing to us so we are happy to discuss parts of this process, but not as openly as other parts of this process. I am sure you understand.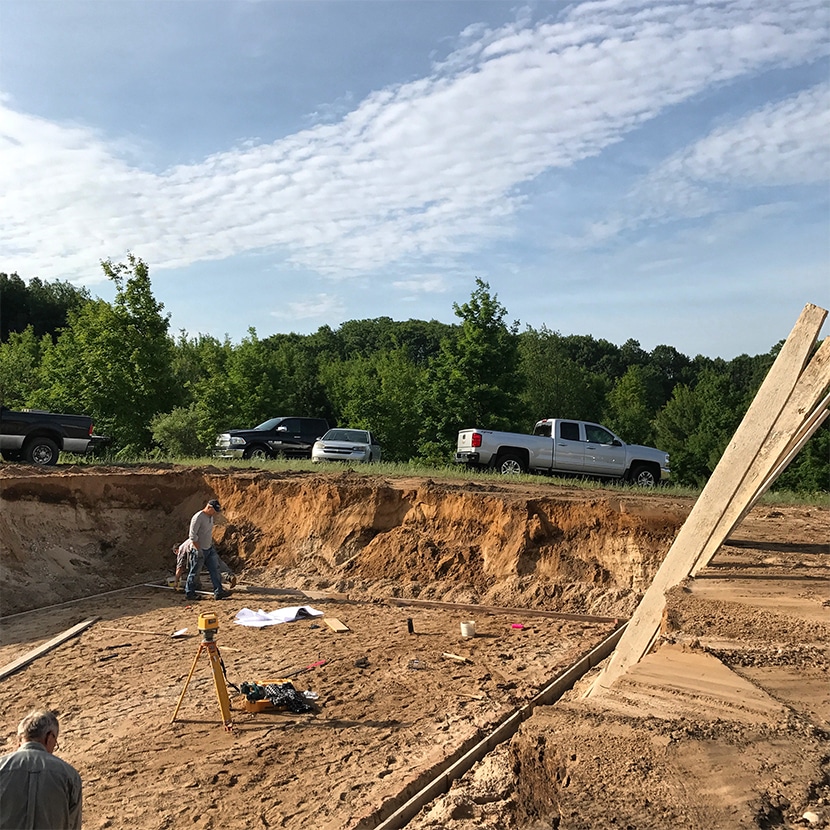 If you choose to do financing for your building project I would highly suggest finding a great loan officer. We worked with Corbin Buttleman at Lake Michigan Credit Union. Corbin was relaxed and easy to work with, but he worked hard to make things happen with our loan quickly and smoothly. Along the way, he explained everything very clearly, which is something we very much needed in this process. He helped make the process painless even though it took nearly 3 months.
The other thing I will say is that, expect the process to take longer than any standard home loan you have gotten in the past. It also helps to converse with a reputable lender like RadCred. Even as entrepreneurs that process was simple in comparison to a home construction loan.
You are putting a lot more on the line for a bank since it is a non-existing structure that they are gambling on being what you have proposed so there is an even finer tooth comb going through every inch of your finances and history. Mike was amazing through the process making sure everything was organized and accessible for the underwriter of our loan similar to debt consolidation loans. You may also use these strategies to pay off debt here! No matter what though, find a great loan officer you can depend on to help you through the process especially if you are an entrepreneur. You can also check out some helpful sites like https://sunnyloansuk.co.uk/ for some great loan options!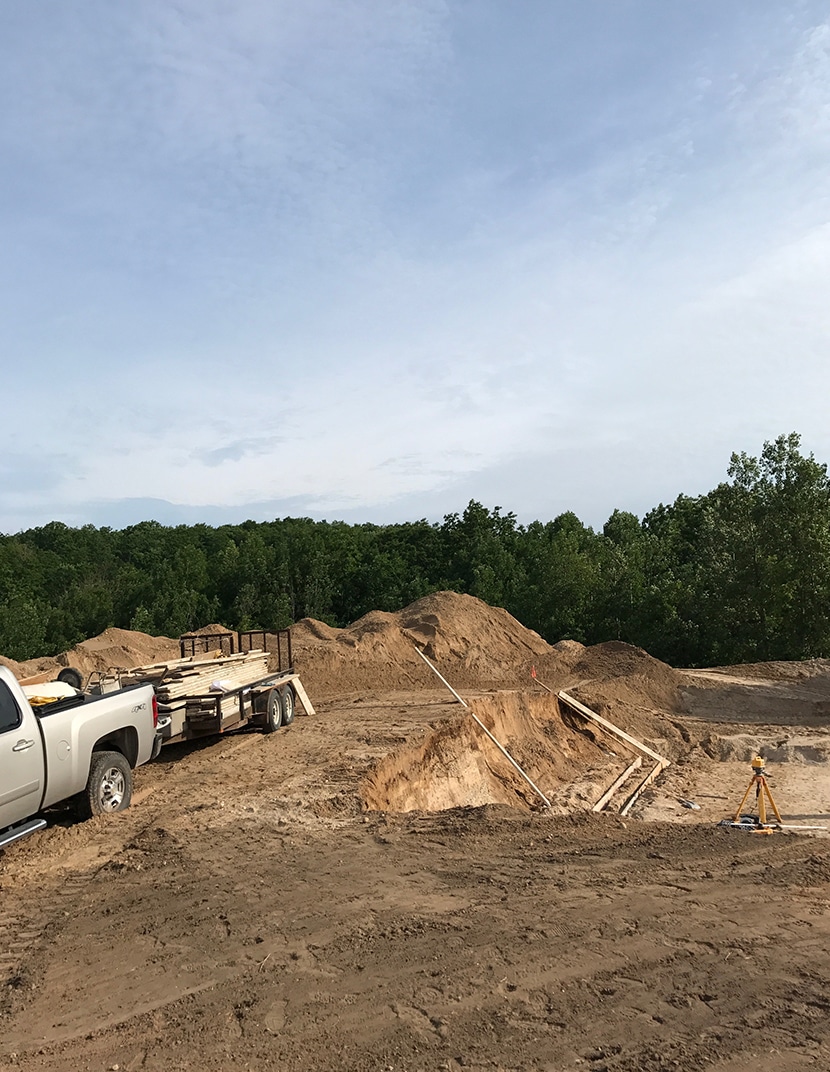 So this last few days we have been watching as our home begins to take shape. The day after we had returned from my cousin's wedding in Cape Cod, we headed out to the land with our contractor and saw the excavated spot where our home would be. The whole was both larger and smaller than I thought, but growing up with my dad as a contractor I knew that would be the case. In that moment, we confirmed the location of footings and more for the basement. We made decisions about how to handle retaining walls and more to keep our basement as a walkout.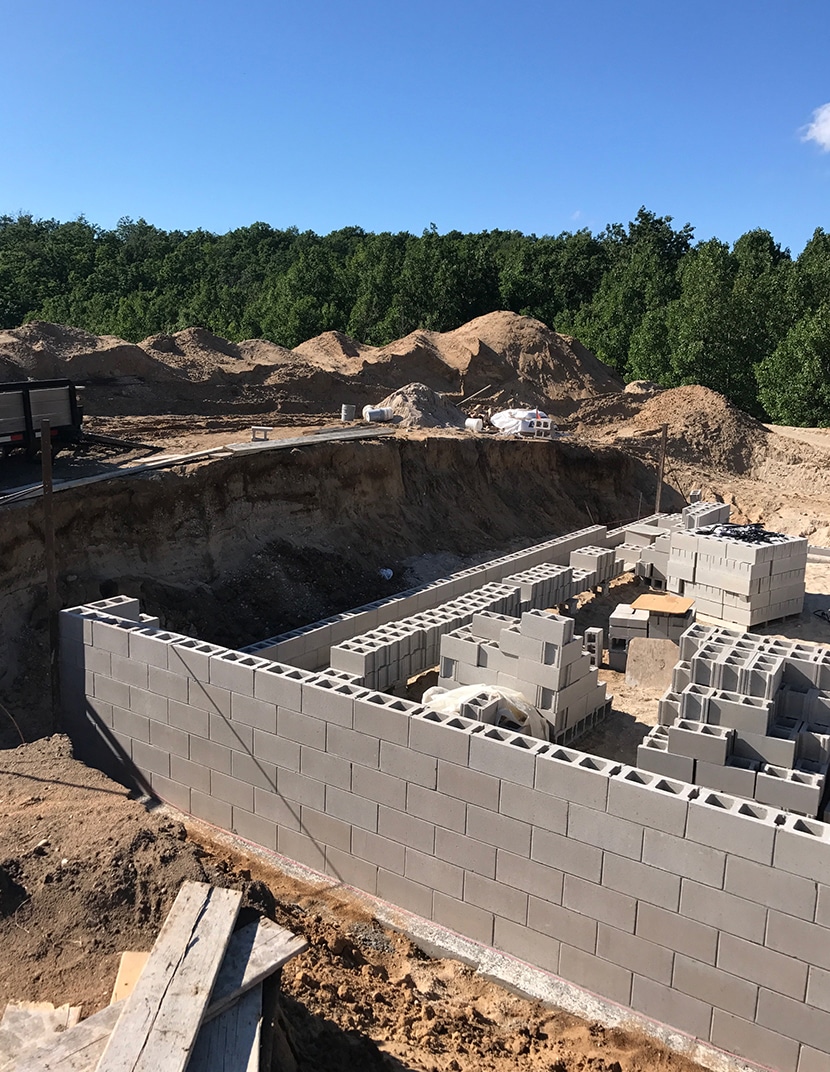 A few days later, the walls started going up and these next few weeks the basement will be completed and inspected so the framing can begin through the next few months.
Now that our home is deeply underway, I will be sharing more details on the design since that is the final piece of decisions we are making now. This way you can see how these spaces go from concept to actual reality over the coming year. Watch our hashtag #BuildingHomeTFE as we go through this process. We cannot wait to continue this process and share what we are learning along the way.
As always let us know any questions you may have.