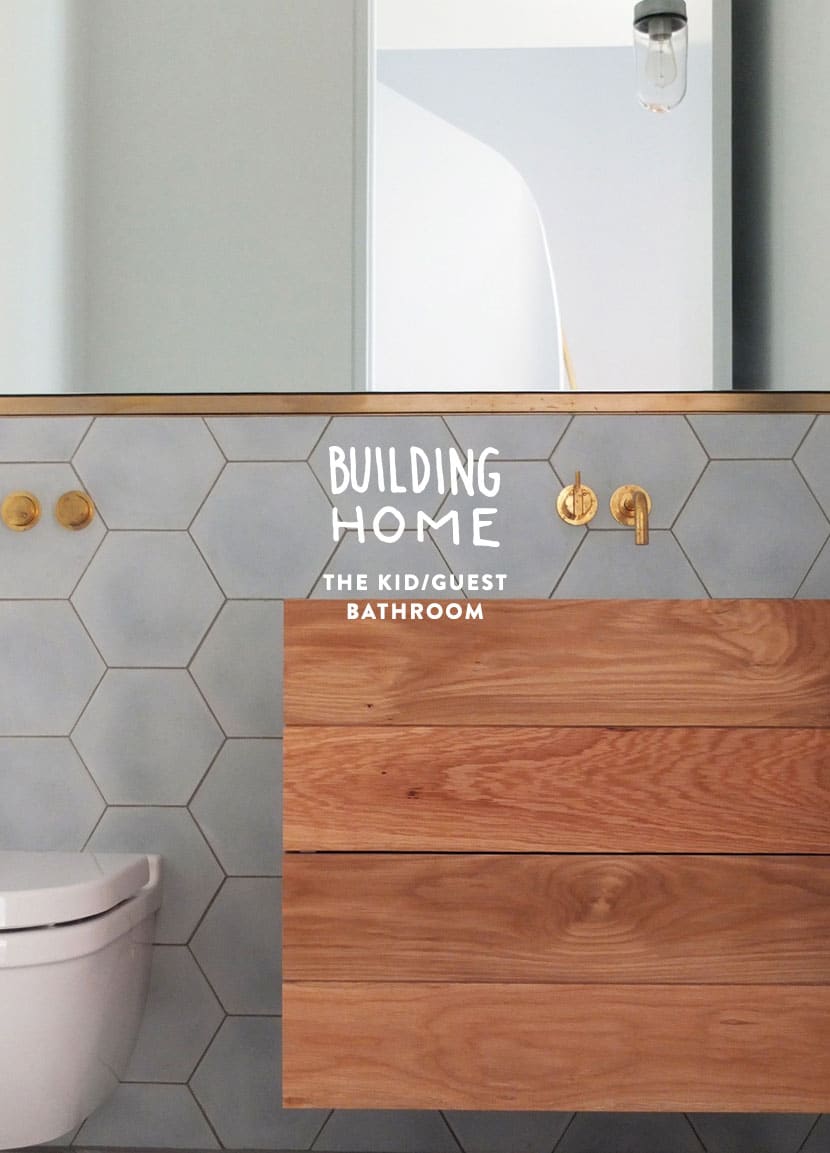 Image Via: Dedece
Every room in our house has had a very strict design sense to it. We have kept to a system throughout the house to make it be cohesive. Mostly the colors that will be in our home are of the green and blue tones, but most of them are nuetral or rooted in natural tones. It is what I have dubbed a Scandinavian Farmhouse. So much of our inspiration for the space has come from places we have, lived, visited, and been. But for our Kid/Guest Bath we hired Bathroom Planning Dublin | Professional Bathroom Planners to do the design for us.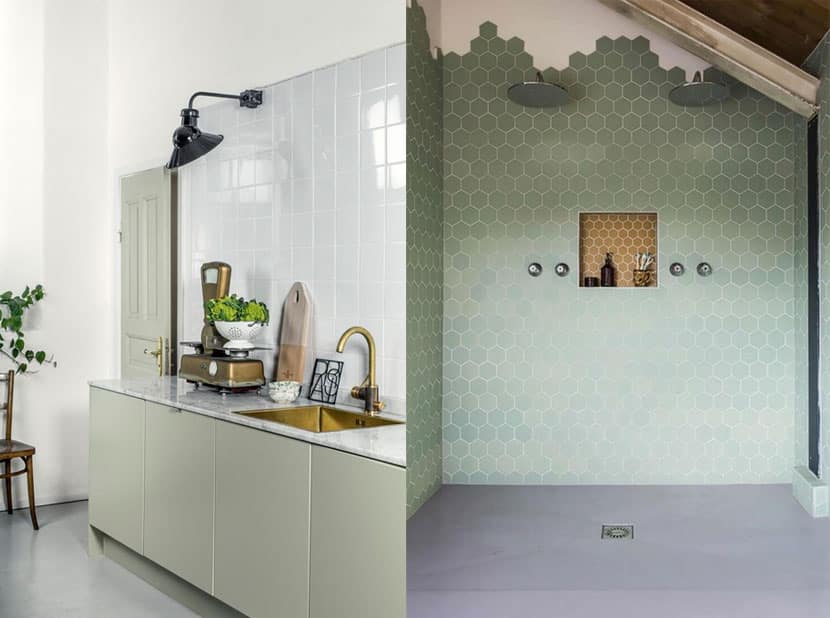 Images Via: Trendeser and My Domaine
I wanted to have some fun here, but I still wanted to feel neutral and inviting to nearly anyone. So I took notes from Scandinavian design to pull together this space that would be the home of morning and night time routines with our son and future children as well as our guests. To give this space something more than just neutral tones I decided to mix up the tones some with a sea glass tile from Fireclay Tile. Believe me I was a little nervous about this, but as I perused Pinterest, I began to see this tone pop up all over in Scandinavian designs. The light green/turquoise tone seemed to be a mere neutral on its own.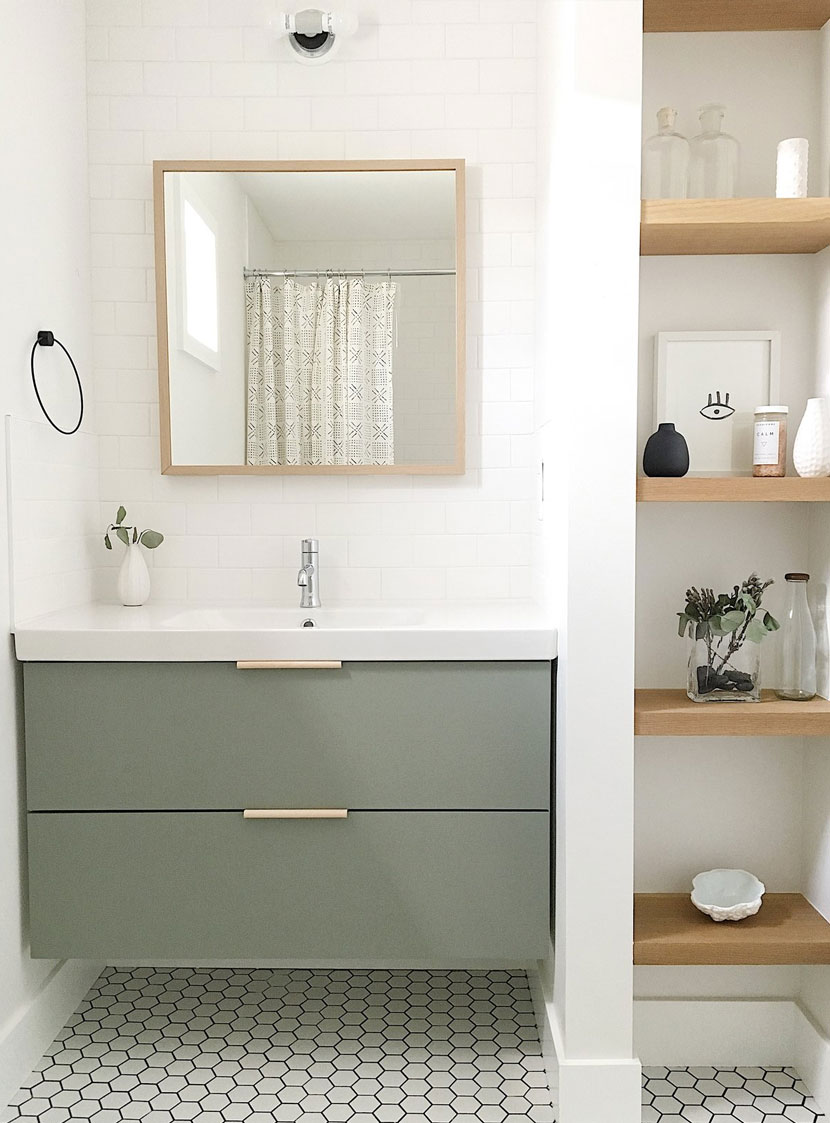 Image via: My Simply Simple House
(check her house tour out on her Instagram and on Dwell)
The rest of the space fell together from there. With our Vanities all needing to be the same color because of how they are made, we owned keeping with the same fixtures that we are using throughout the house. It kept things simple. I then plan to add in natural wood in this room with wood wall hooks and a bench in the room. I will also be adding more farmhouse touches with stripes and so on. This will bring a level of livability to the room.
As for a mirror, we will have a mirror that goes from the top of the vanity to the ceiling and hang the pendant light over the sink. It will create a nicely illuminated space no matter the time of year. Also, not having to buy anything other than a Mimicocó custom cut mirror was a great way to save a little money.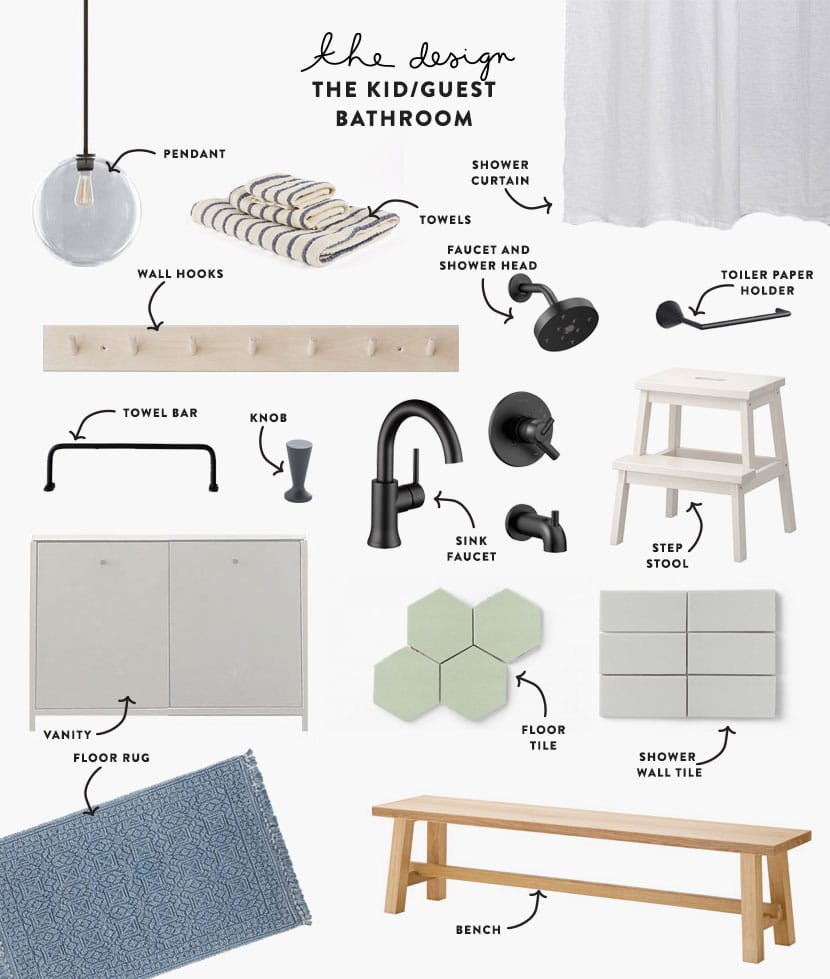 Pendant from West Elm | Towels from Rejuvenation | Shower Curtain from Parachute Home | Toilet Paper Holder from CB2 | Shower and Tub Faucets from Delta Faucets | Sink Faucet from Delta Faucets | Knobs from Schoolhouse Electric | Wall Hooks from Mur Lifestyle | Towel Bar from Mur Lifestyle | Step Stool from Ikea | Vanity from Hygge Supply | Sea Glass Hexagon Floor Tile from Fireclay Tile | French Linen Subway Tile from Fireclay Tile | Floor Rug from World Market | Bench from Ikea
Remember you can keep up with how things are progressing through my stories on Instagram and through the #BuildingHomeTFE tag.