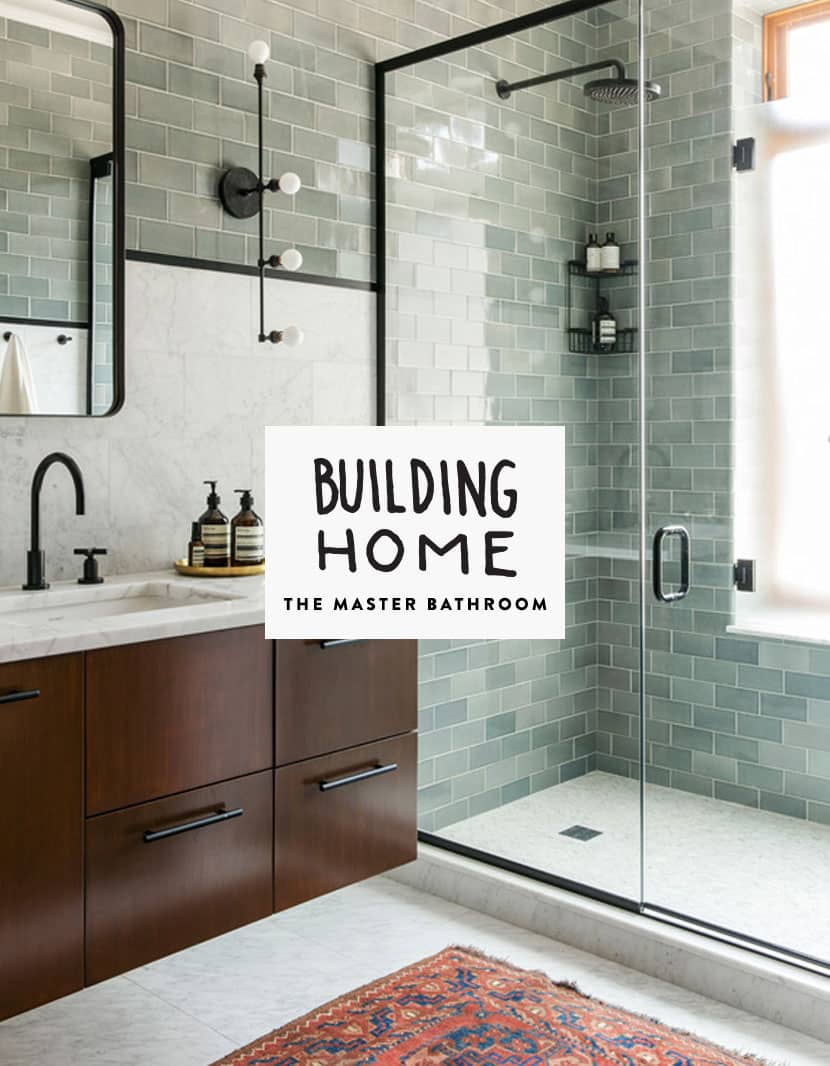 Image via: Elizabeth Roberts Architecture
If you have been watching the process unfold on our Instagram, you know we are getting extra close to our home nearing the final stages of completion. Currently, this last weekend tile was delivered and things are on the move with the install. It is hard to believe in all honesty. In so many ways it feels like the final days of pregnancy. The closer you get to it all completing the longer it feels each day is. This project has been such fun mostly because of our team at Shugart Builders, but it has also been really incredible watching our dreams take shape. We feel so excited to begin this next chapter of our lives in this new space.
All that to say, last week we shared the Master Bedroom and this week I wanted to share our Master Bathroom. This room was probably the one we relayed out multiple times before we finally came to the final spacing. We now love it and cannot wait to begin and end our days in this space.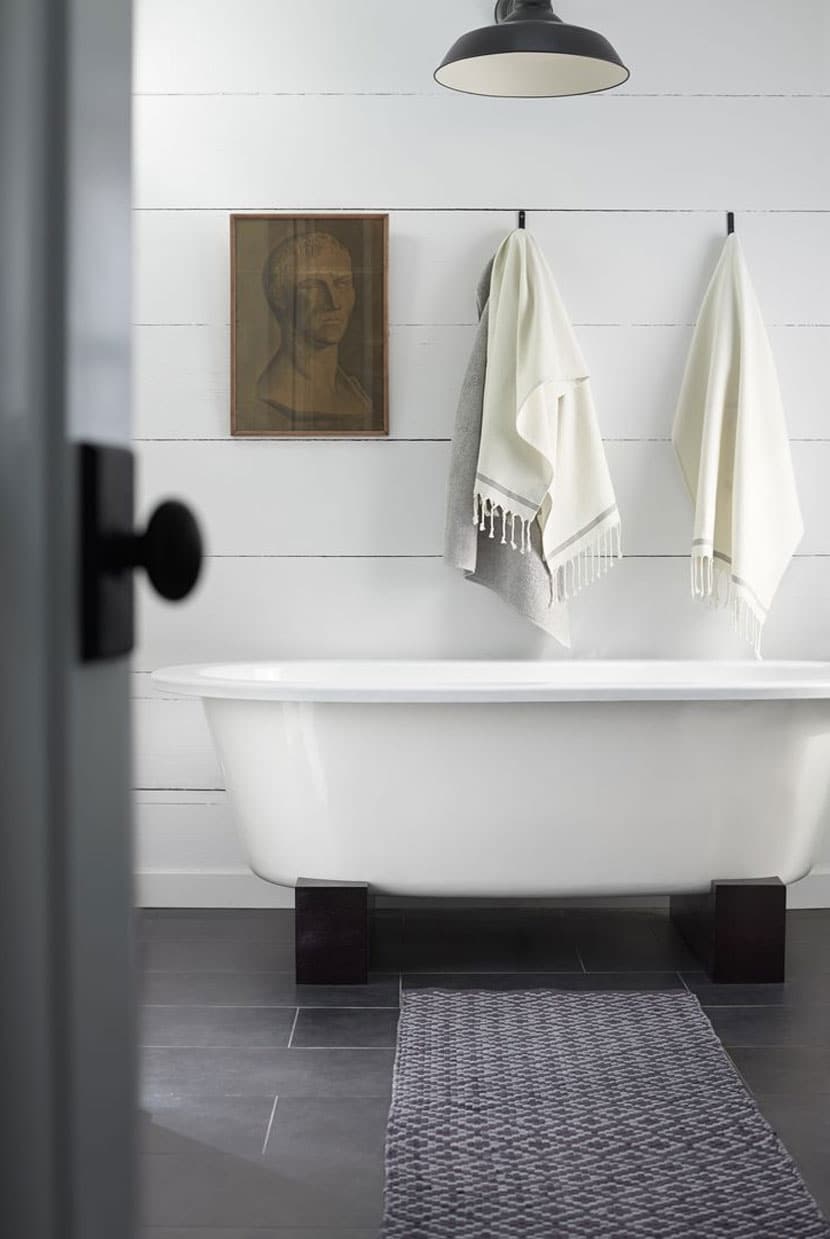 Image via: Coyuchi
We wanted a space that combined our aesthetics and needs for the space. I wanted to continue our color theme into this room. I wanted to have some color in our house but I wanted it to feel neutral and calming. This is why we stuck with cool tones since we both love cooler tones whether it be in our clothing or things we naturally choose in our lives. I wanted ths space to feel like a retreat and so did Mike, so we made sure we both narrowed in on what would do that. For Mike, he wanted a tub to use during colder months for warming up. I wanted a tiled shower with glass doors. Both meant we had to figure out how to fit them in the space. We also wanted a vanity with presence in the room. Not to mention we wanted a ton of natural light in the space, this is when architect information and resources is needed, so heading to sites such as archute.com could be a good solution for this.
These things became difficult to accommodate and though we somehow did it with little compromise we for sure had a lot of redesigns to make this space feel like it really was right for us.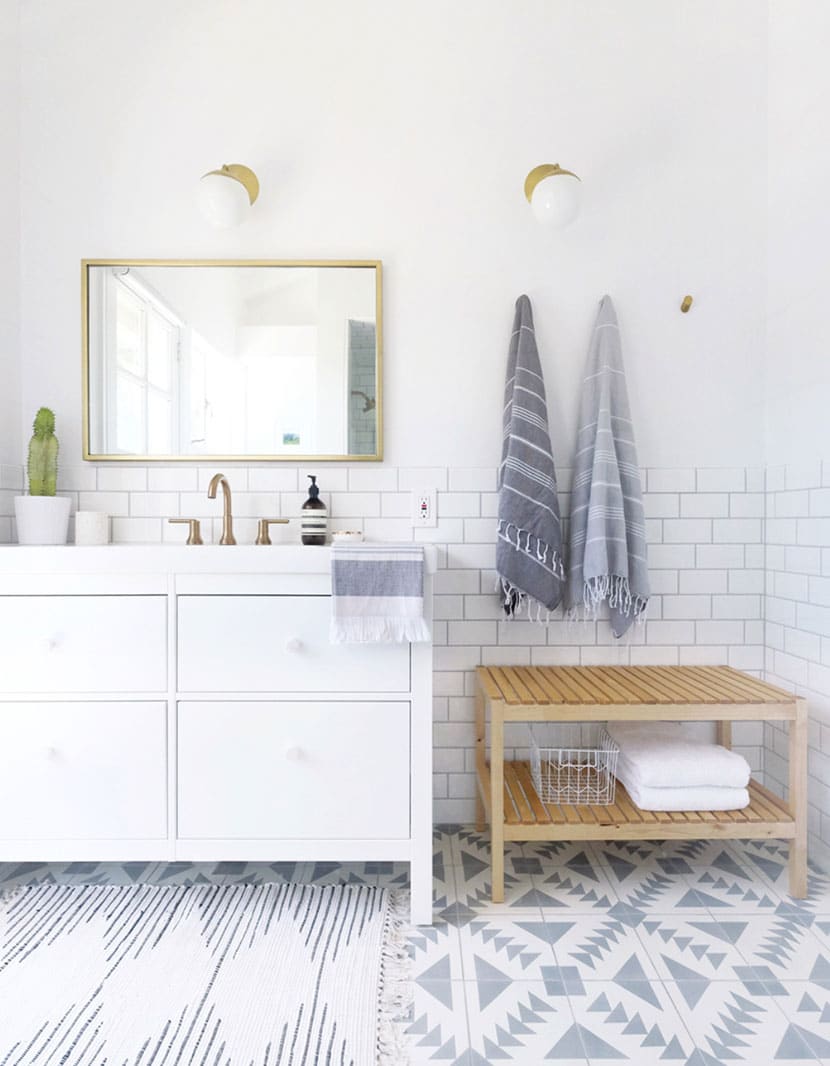 Image Via: Hello Hoku
To bring in the color, we turned to Fireclay tile to help us make it happen. They were excited to send along tile to bring the subtle pops into our space, so we worked with their team to create a spa-like room to life. We loved the idea of having the dark green/blue tone of these Flagstone tiles in a hexagon pattern. We did 6″ on the main floor and 3″ on the shower floor. Choosing tile combos is so hard, but their team helped confirm the tile I was choosing was going to be perfect together. For our shower we went with Salton of the Sea in a 2×8 size tile. We will also use as a half wall surround around our tub. We will do a stacked style in the room to keep a wonderful mix of modern/Scandinavian style with farmhouse. All of this was quite scary to come up with and worried me more than any other room in our house. I am still slightly stressed, but I feel good about it all knowing how much I love the colors just on their own. I also love how masculine it feels. I don't like pink tones and usually lean more masculine anyways, so I love that it worked out that it would feel this way. The final thing I love about the tile selections is that they are tones of Lake Michigan. Since the water is such a huge part of our lives, it felt right to allow the colors she displays be part of the space we will be bathing and showering.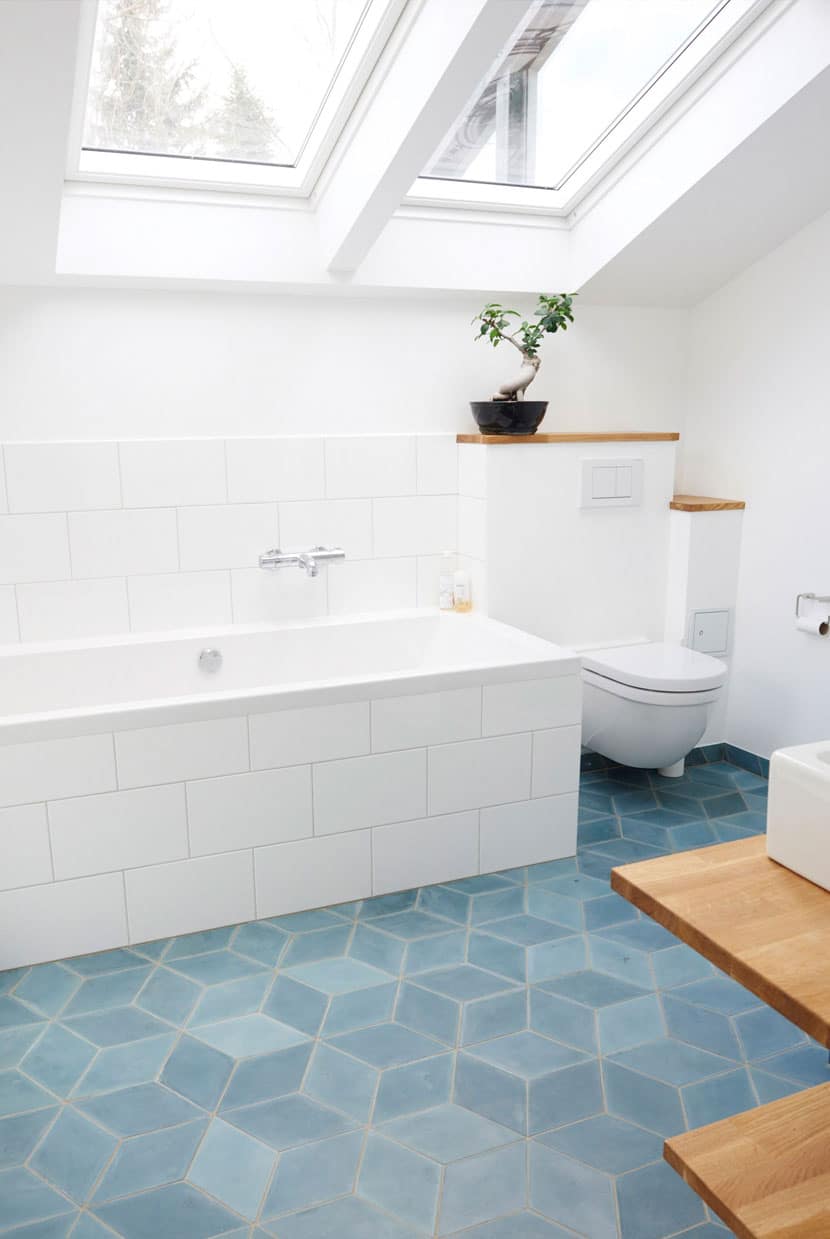 Image via: Costume
Now you may be thinking, I am crazy to put dark floors in a bathroom, but let me tell you something, we have lived in a lot of different houses and spaces and I have learned that floors in bathrooms and grout do not wear well with white. Though you can see dirt and hair more easily on darker floors, your grout will remain clean looking through the years. I hate seeing the wear of a house in the grout so I made sure all of the grout on our floors was either a medium gray or darker. Though I love light colors floors, I knew in a few years I would be kicking myself while I toothbrushed baking soda on them to whiten them again.
As for the rest of the aesthetics of the room and design choices. You will notice we didn't enclose the toilet. This was one of the compromises in our bathroom. I wanted it and Mike didn't care so I let go of it in order for us to get a tub and the largest shower possible. Believe me, we had larger dreams for this space, but we love how it came together in terms of layout. One of the things we thought about was how light would bounce in the room especially when we were thinking about our vanity. We wanted the light to hit the mirror over the vanity well, but not be too direct. We also wanted the vanity to feel purposeful and central. This layout and the vanity design from Hygge is very accommodating to this. The vanity is floating in that space so it feels more like a piece of furniture than an actual wall mounted vanity. The base is metal and solid as a rock. We will mirror that will run from just behind the top of the vanity to the ceiling so it fills that whole wall. Then we will hang two pendants over the sinks. Our hope is for it to feel clean, modern, and classic.
One major design thing we did in our shower was to locate the water handle on the opposite wall of the shower head. Living in a cold climate, it isn't too pleasant to get in a shower naked and then wait for the water to warm up. This way we can turn on the water, let it warm up and then get in. I loved this and cannot wait to enjoy warming up here after a cold day outside skiing.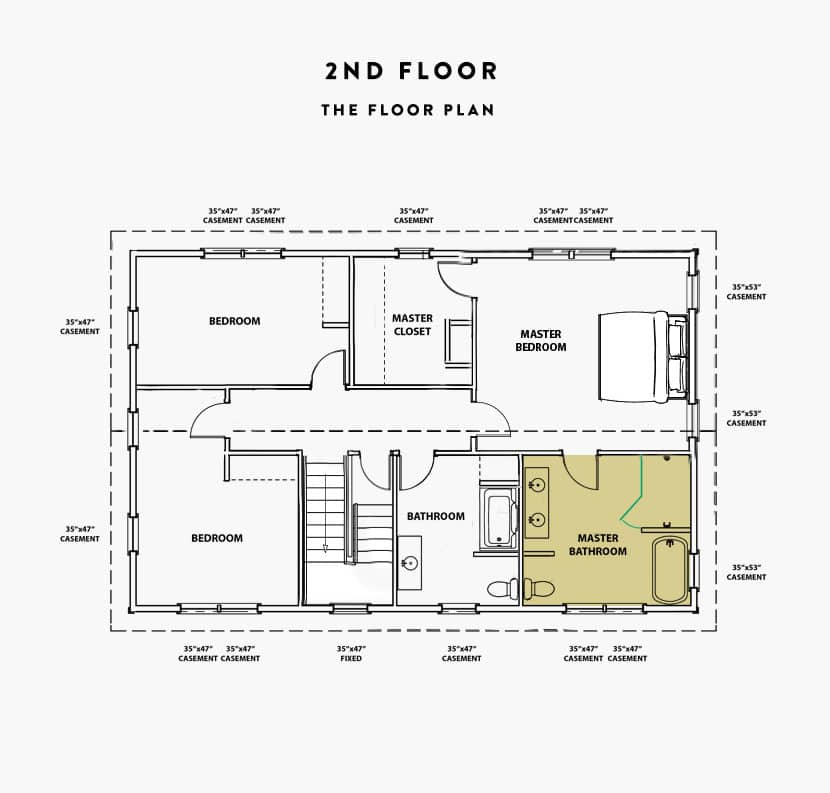 Below you will see all the details of the space together. Once again we decided to do all matte black hardware and fixtures in the space. We love that Delta has a wonderful modern collection of fixtures, but we weren't crazy about the tub filler options so we ended up going with one from Newport Brass. It was a little more of an investment, but we loved how it looked and the Delta faucets were under our budget so we had some wiggle room.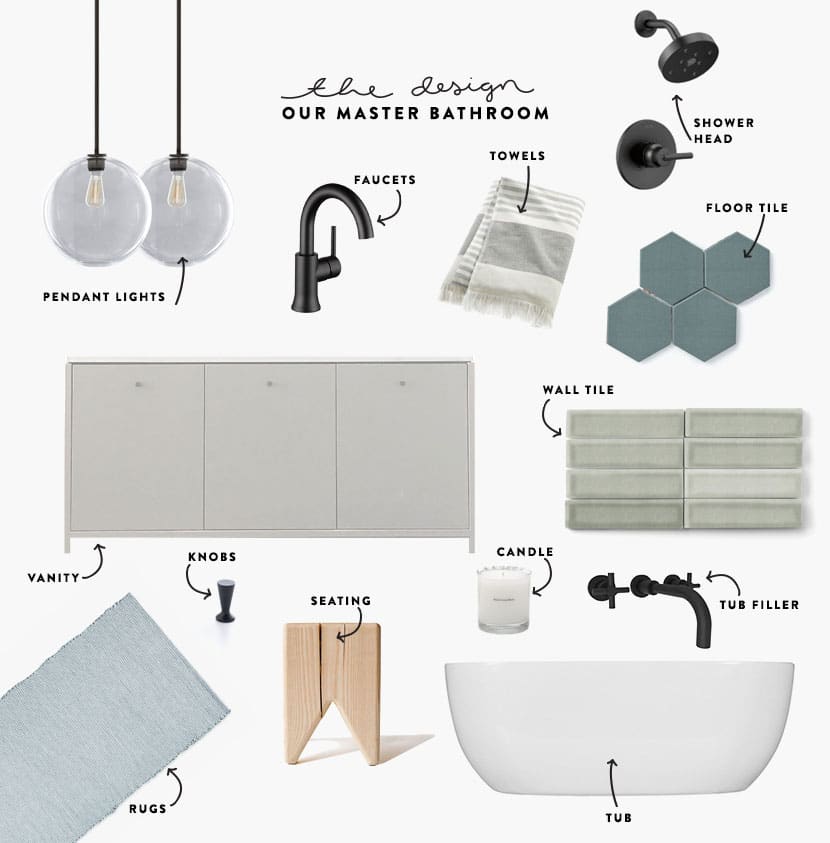 Pendant Lights from West Elm | Faucet from Delta Faucets | Towels from CB2 | Shower Head from Delta Faucets | Flagstone Hexagon Tile from Fireclay Tile | Salton Sea Long Subway Tile from Fireclay Tile | Vanity from Hygge Supply | Knobs from Schoolhouse Electric | Candle from Need Supply Co | Tub Filler from Newport Brass | Tub from Jacuzzi | Stool from Kalon Studios | Rug from Zara Home
I cannot wait to hear your thoughts about the master bath. What do you think of our tile selections? How do you plan tile? I loved having the design service help from the Fireclay team. They gave me such confidence in the process about every question I had and even with measuring. It is shocking how difficult tile can be.
You can see more from our Home Design process on our Home tab by clicking here.