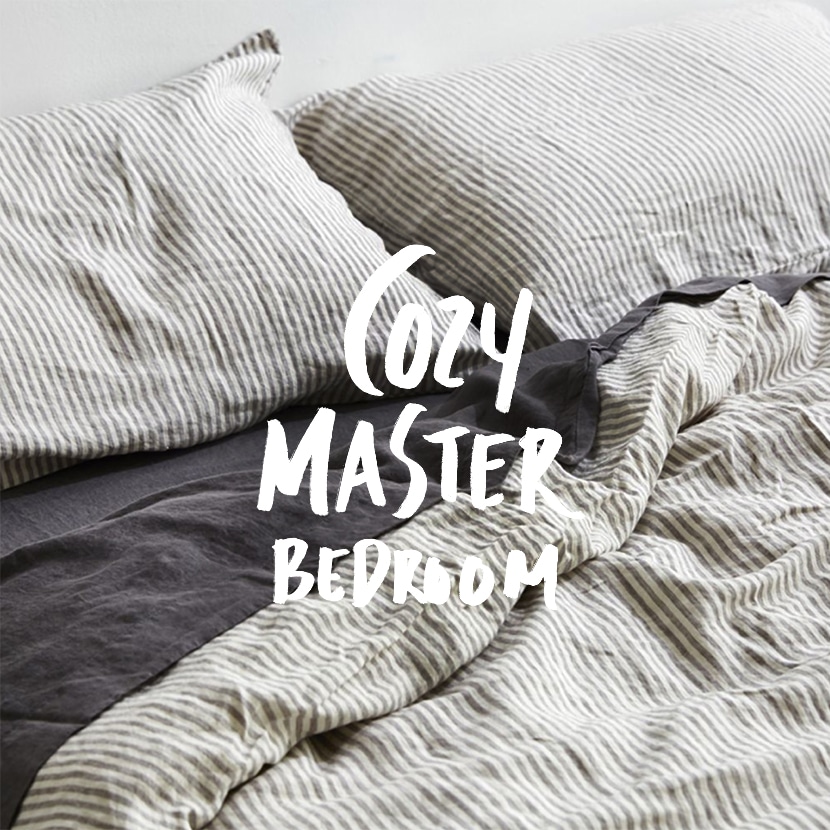 Image via: In Bed Store
We had originally planned to wait on our master bedroom and putting it together because we thought it was okay to do so, but in full disclosure we were offered a partnership for a new mattress and so we had to make a quick decision about whether we would accept the offer. These are the moments I feel so thankful to do what I do because it offers us a chance to create things we may not otherwise in our lives. So we decided this was a great opportunity with a good company, like the Wellesley Interior Designer, to put together our home the way we had been hoping we could make happen in the next few years.
We already had been slowly selecting items from brands we love and deciding on things we felt were the right fit. As things went on discount or became available we made the choice on them and bought them. Spreading out purchases over months at time we would fill our garage at our rental with purchases we made. Spreading out these big purchases has made it far easier to make our space come together as we would love it to. Putting together a house is expensive and then put on top of it finding the right things and then investing your money in a big way into those pieces is a lot. I fully understand why people hire interior designers now. Putting together a home is overwhelming on many levels.
But with our bedroom we have kept it fairly minimal and simple. We love waking up in a clean and bright space in the morning. We don't like clutter in our bedroom or really anywhere in our home, so this design came together fairly simply. We focused on finding pieces we would love for a long time and looked to inspiration for our guides for purchases. We also really tried to purchase American made products for our big items such as our Bedframe and our side tables. Our Blu Dot side tables were purchases during their sale and the bedroom will be from Room and Board and made in North Carolina. We have been trying hard but also realistic about budget and design at the same time. Ultimately we haven't won all the games in our home, but we feel we are doing the best we can.
Below you will find our inspiration for the space and then further down you will find the full round up of items for our master bedroom. You will see us posting in the coming weeks about putting this room together, but I wanted to share with you about it so you had a vision for where it was all headed.
Please note this changed quite a bit from our original design I posted about here, but that is part of design isn't it?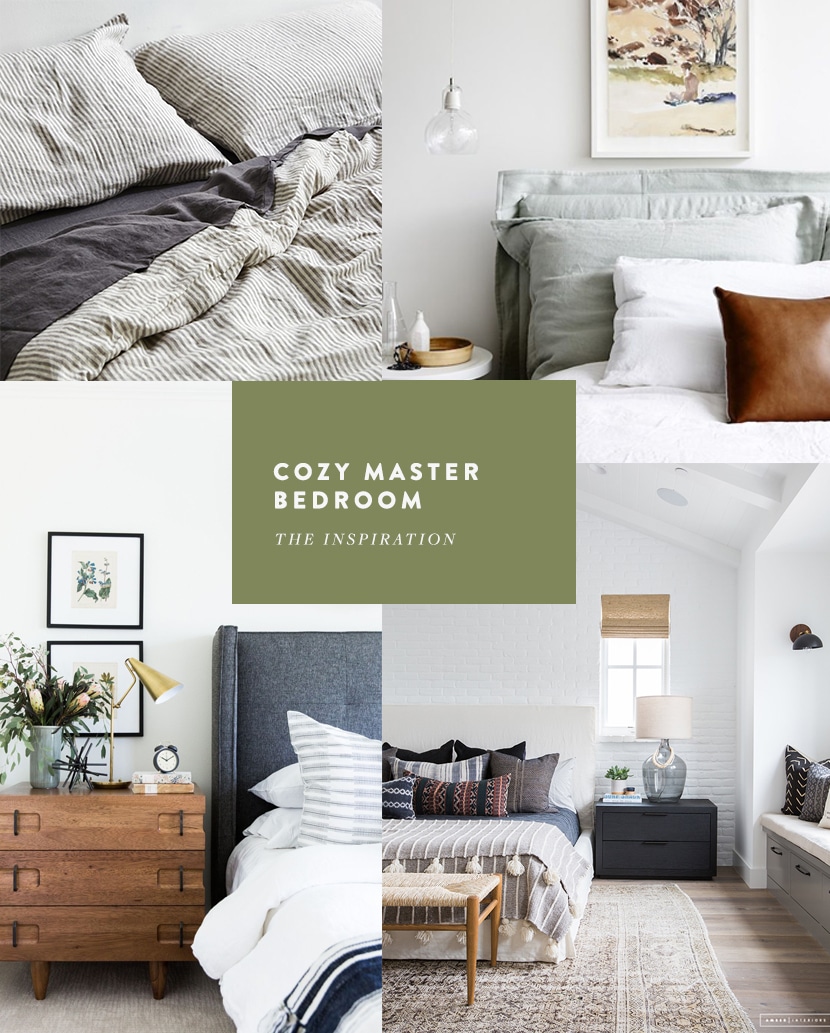 Images Via: Striped Bedding from In Bed Store | Linen bedframe image from Pretty Plum | Dark Gray Bedframe Image from Mcgee and Co | Tassled Blanket Image from Amber Interiors
What I wanted in this space was it to feel grown up, minimal, cozy, but family friendly. Since currently, our future Master closet is acting as Hayes's bedroom for now while we wait to finish our basement this summer, This means that Hayes spends a lot of time in our room. This is a pretty normal part of parenting life I think. Children find comfort in their parents' beds and so on. It makes sense. That said, I wanted our space to feel grown up but the perfect place for cuddles and reading books at the same time. I feel good about what we came up with and I think it will also lend to keeping clean easily as well.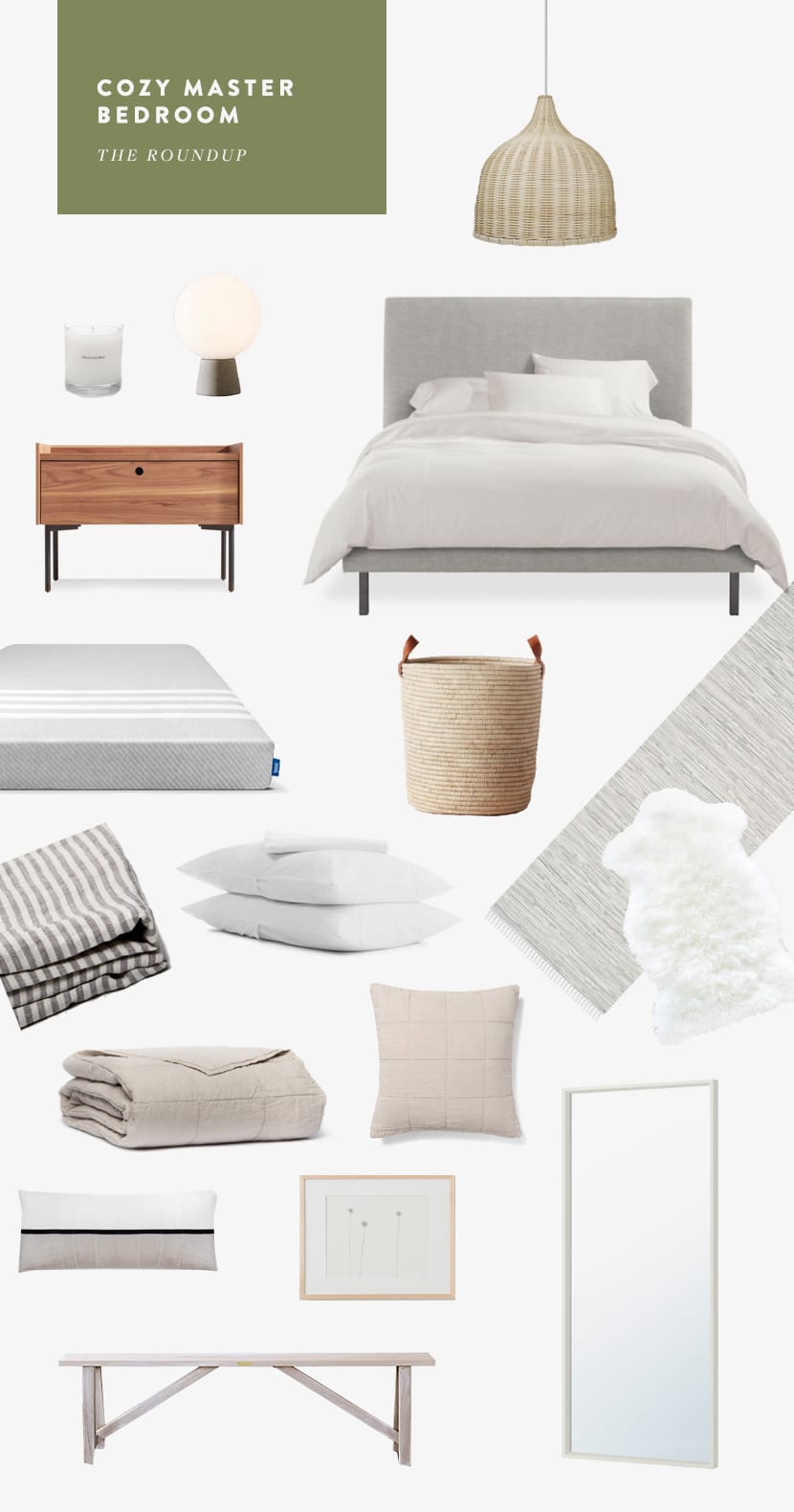 Pendant Light from Etsy | Upholstered Bedframe from Room and Board | Candle from Maison Marie Louise | Table Lamp from West Elm (already own) | Side Tables from BluDot (already own) | Mattress from Leesa | Woven Basket from The Citizenry | Rugs for each side of bed from Safaveigh | Sheepskin layer rugs from The Citizenry | White Sheets from Parachute Home | Striped Duvet and Pillow cases from In Bed Store | Coverlet from Parachute Home | Euro Shams from Parachute Home | Lumbar Pillow from Louise Gray | Print from Etsy | Mirror from Ikea | Bench from Terrain (similar to one we already own)
Like I said, fairly simple and laid back, which is perfect for our life. In the winter we will toss on our favorite blanket furry blankets to keep us warm when their are winter storms going on. Simple things but lots of coziness.