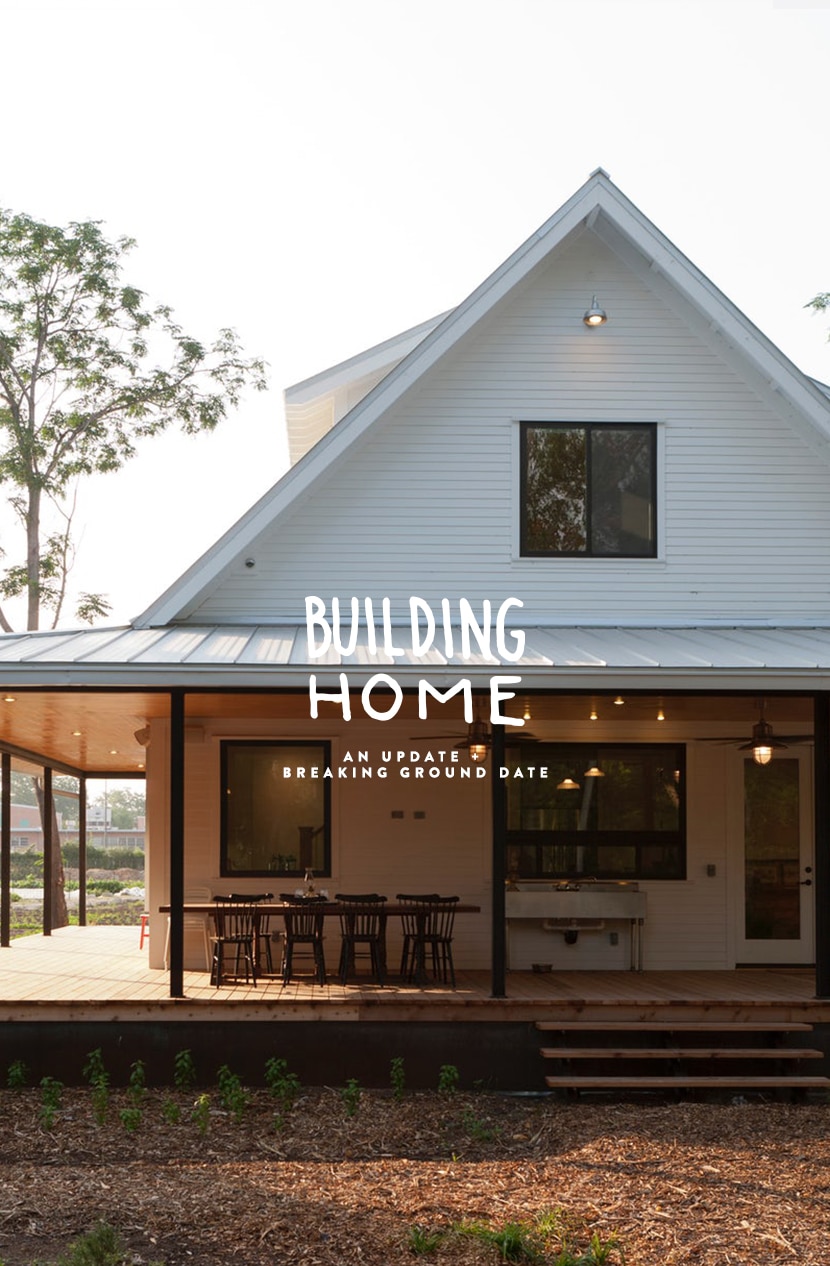 Image via: Rauser Designs
Phew! It has been a while since I talked about the house huh? I feel like we have been in a whirlwind over here with it all and I realized I need to give you a solid update of where we are. To begin, we are on track. Things are good, but we have made a lot of decisions that have changed things, but all good things! We have changed things some (again…are you surprised? Neither is our contractor), but we are doing good and preparing to close on our loan when we get back and break ground either the end of this month or the first week of June if all keeps going this well. In fact, we signed our contract with our contractor as the final piece to finishing our loan. Such a contract can also be penned with digital services like an esign. But that is just the short catch up. Let me give you a more detailed one, because I know that's the nitty gritty that makes this whole thing fun, am I right?!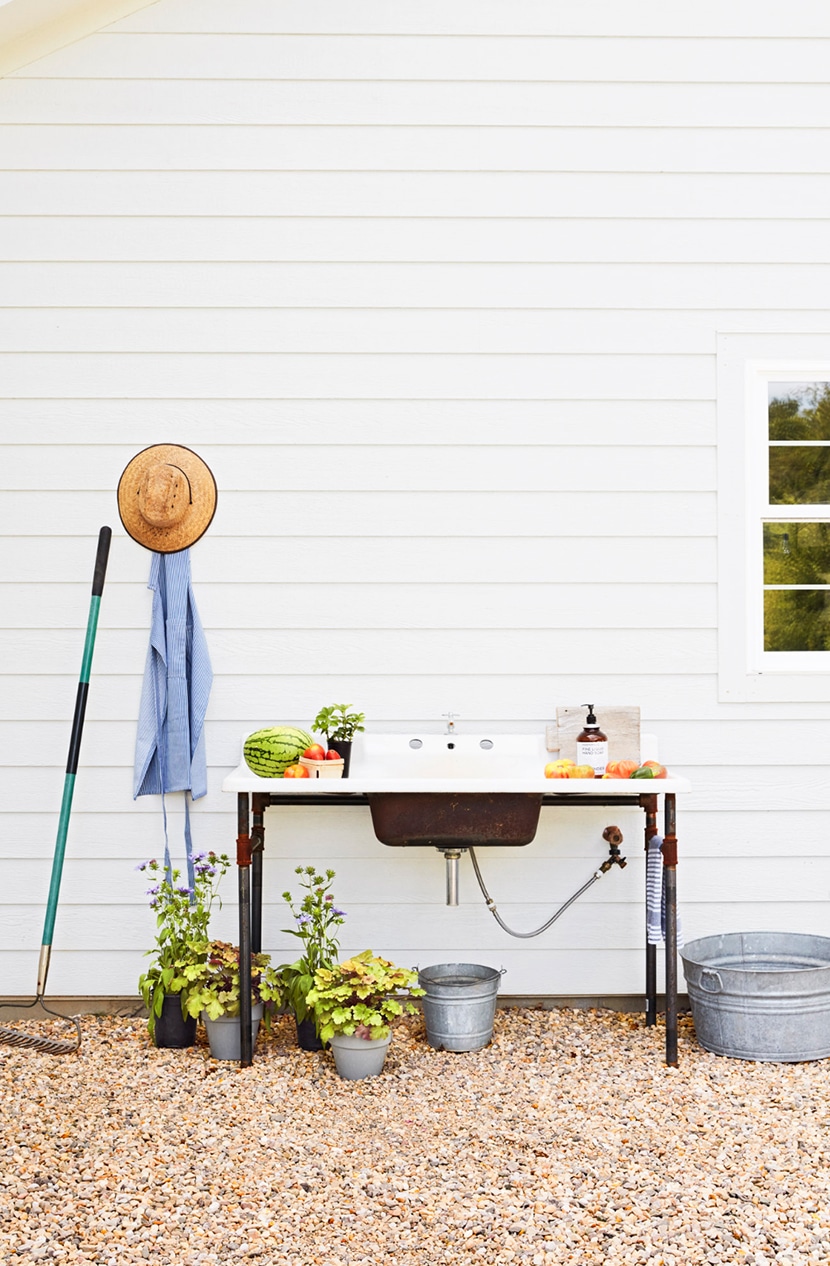 Image via: Country Living of County Road Living (a fave Instagram account)
We have learned a lot since we last posted. We learned we thought we knew where we were going to put our house and on a chilly March day, we walked the land with our contractor and excavator and knew absolutely nothing about where we wanted it we realized. After freezing our buns off as we wandered a couple different locations, we settled on the location, but the design felt off when we finally chose to place it on top of the hill (see photo above). More or less what happened was this. We thought we wanted the house to be located on the side of the hill facing into a valley. It made sense with a design we had before we had to redesign and simplify. When we took our new drawings out it all felt incomplete. Meaning it felt like the wrong place for the house. Finally, our contractor suggested we place the house at the top of the hill. We were skeptical, but his suggestion was good (why we hired him); our land would never feel complete in another location. The hill is the highest point of our land and the most natural place for a home to be built. The views are wonderful, we still had room for our garden, and we had a great option for our walkout. We stood and looked at it and decided, yes this is it. We may need to plant a few trees to give us more privacy and protection since it can tend to get windy on top of the hill, but he was absolutely right. After sleeping on it and going back one more time, it felt like absolutely the right spot on the land.
The problem now, was the walkout was in the wrong location and we felt more than ever a very clear entry needed to be created. Plus, we realized we needed more presence to the house with its new location. So we added a partial wrap around porch, adjusted the layout to accommodate a clear walk in (aka only one door on the entry side of the house), and chose a clear position for the detached garage so when we decided to build it a few years from now, we would know exactly where it would be located.

So after a rework we finally feel the design is complete from major changes. We still have some tweaks to make on the porch, windows, and in the kitchen layout, but for the most part we are there. I understand that additional construction services as well as welding services will be required to make this design into reality.
I get a little overwhelmed when I see how it has come together. My favorite part of the whole design is how when you walk in you see straight through to our dining area and then on to the porch and patio where we will spend time gathering, watching the sunset because it faces west and more. So much life will be had in those spaces that I wanted it to feel open as soon as guests walked in.
To finalize our pricing we had to make some selections for the house such as confirming our best choice of flooring for the home like the ones at VidaSpace. We decided to do tile throughout our bathrooms and laundry spaces, but the rest of the house will all be laminate flooring done in a natural, low gloss, Maple. We wanted something simple, basic, and would wear well over the years. The only rooms we will not be doing hardwoods in are the two upstairs bedrooms and our Walk in Closet. At some point, we will probably replace when the carpet is worn out, but it saved just enough money to make it worth it. For now we're happy with carpet repair. And if you are looking for a residential floor installer or a commercial flooring company, then you can check out some Flooring Contractors here for they specialize in the installation of an array of flooring materials that best suit your space!
The other major decision we had to make was on our siding and roofing. I am going to leave this for a whole other post, because I want to really talk about the options out there, what we tossed around and how hard this decision was. We felt there were a lot of things you can easily place down the line, but your siding and roofing aren't one of them. That is us though so we allocated more money in these places than I think some people normally would. Like I said that will be for another post later this month once I find a reliable roof repair and installation contractor. However if you are in need of a reliable Roofing Contractor, you may want to visit a good site like https://xtremeroofingpros.com/florida-roofing/ for more info! You can also check out a helpful website that offers a variety of roofing services!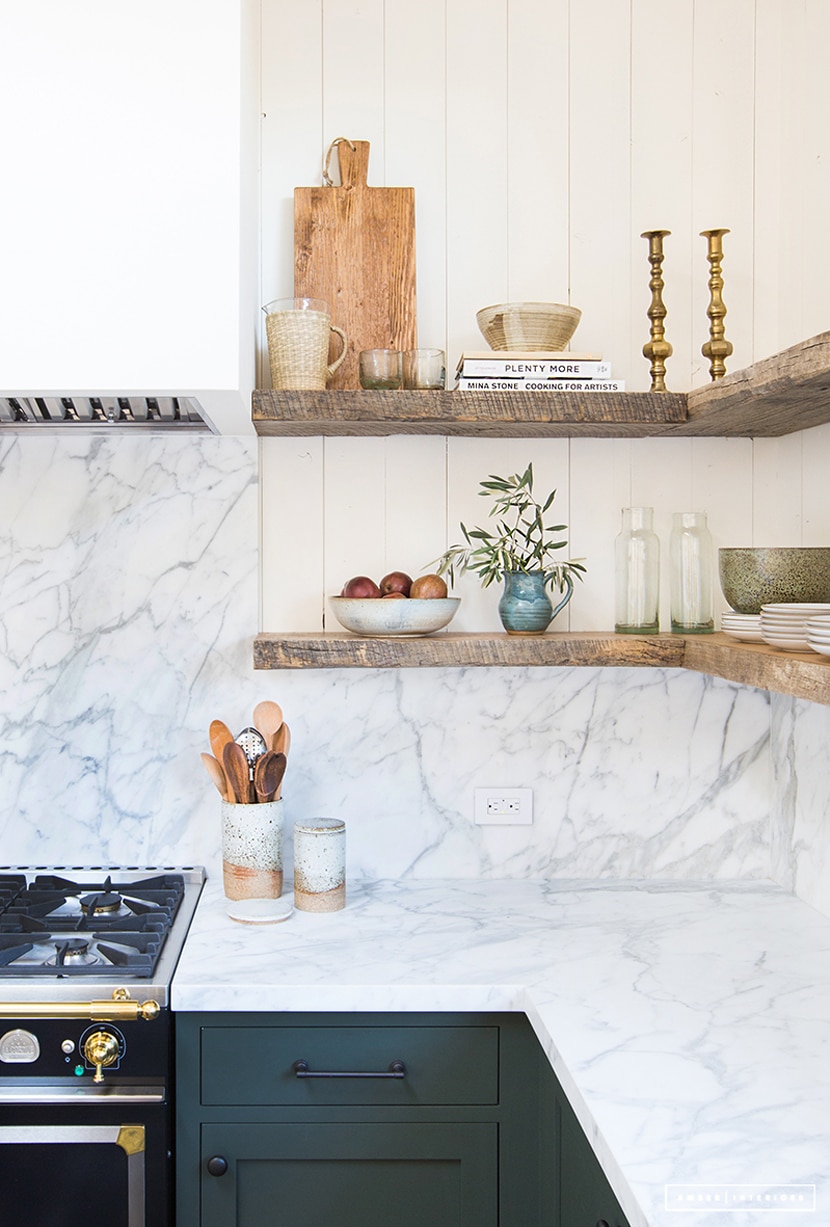 Image Via: Amber Interiors
Now, we are at the most exciting point of REALLY designing these spaces and defining them. There are tile designs to get moving on and appliance to research and cabinet layouts to decide on, but it is the extra fun stuff! There will still be concessions in this process and things that will be ongoing projects, but going back to Monday's post about not having everything but having anything, this is the anything we chose in our lives. We wanted to build this and we have decided to forego a lot of other things in life because this is the most important thing to us. We are working hard in our business to make this possible for ourselves. There isn't a day we wake up and not think about the days we will spend in that home and what joy it will bring us all. The late nights and early mornings to make this possible are well worth it.
The other night we visited our neighbors who live on the opposite side of the road from us. They are about our parent's ages, lived in Chicago for years as creative people, and wanted to retire here. We loved getting to know them and are excited to enjoy life in this quiet place together. For the first time though, I watched the sunset out on our land and I was overwhelmed by how beautiful it was. I thought of the many nights the light will linger over our patio at gatherings and how every day how content I will feel that this is what all our hard work has gone for these last 10 years.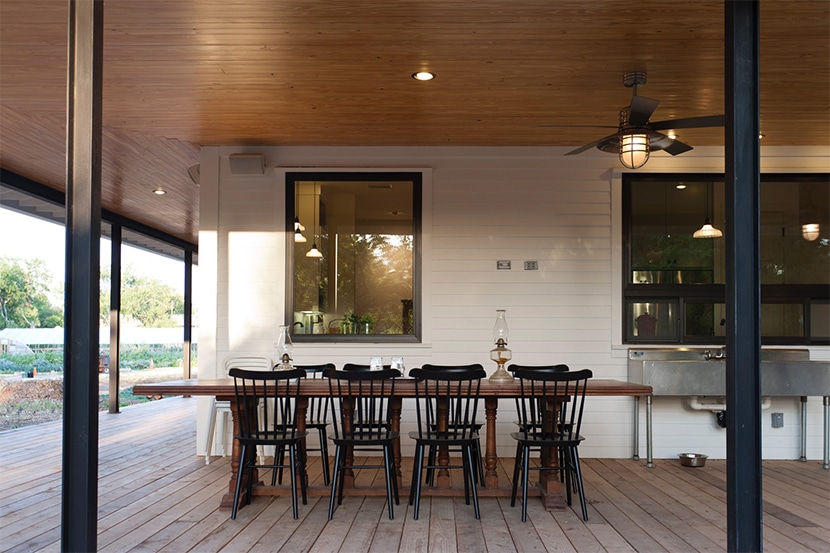 Image via: Rauser Design
I will be sharing more now and walking through the design of each room hopefully once a week once we return from Copenhagen. I both need to do this AND I want to share the experience with you so it is the perfect thing. I would also love to hear what you guys may want to hear about. This process has kind of been a whirlwind so I feel like I have missed some key things. I am happy to talk about nearly anything, but just might need a little reminder of the things I might have missed so let me know.