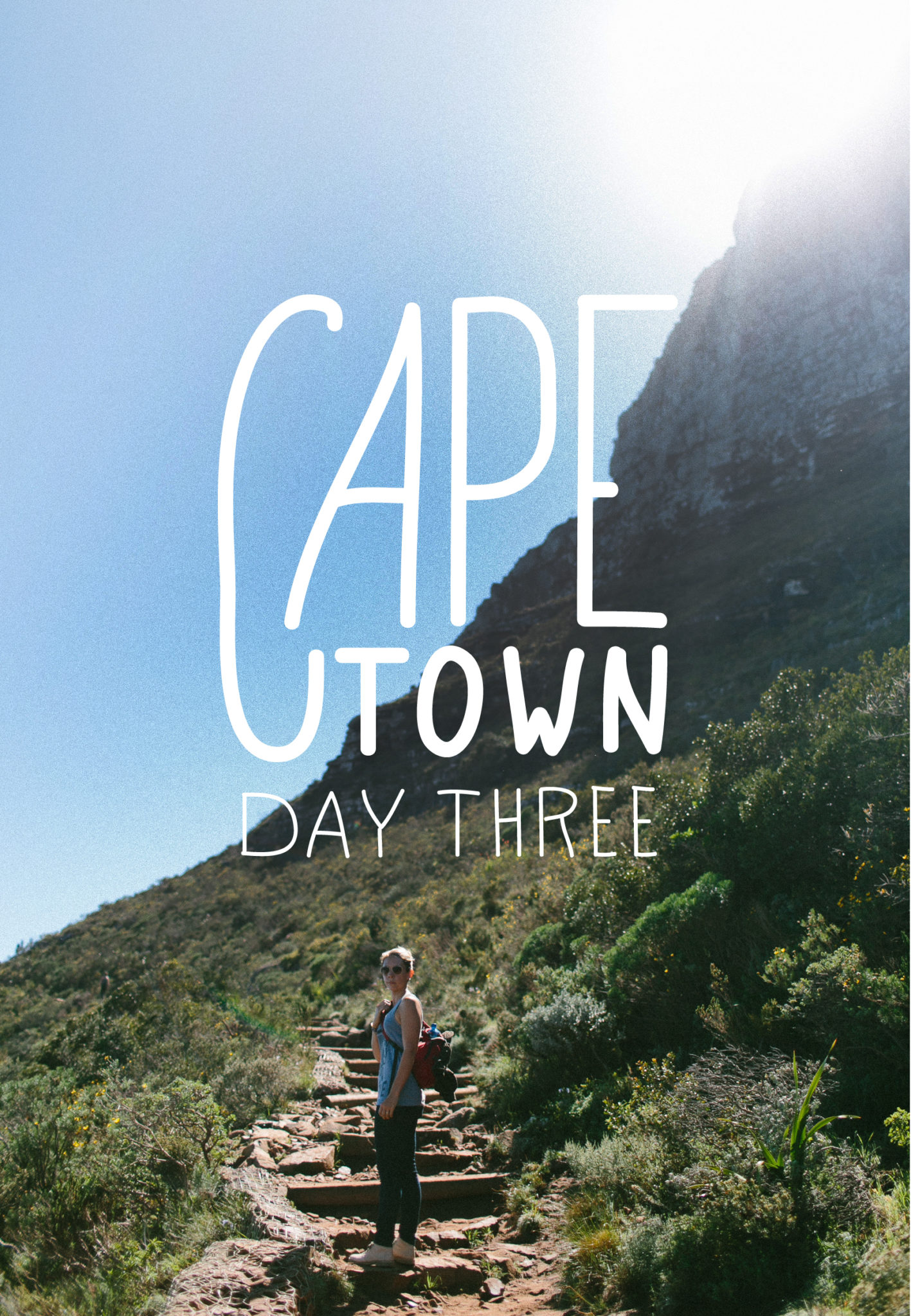 From the moment we heard a Cape Town trip was a possibility, I have been dreaming of climbing Lion's Head. Lion's Head is a huge mountain that overlooks Cape Town. When we arrived at our apartment, I immediately realized we sat right at it's base. When we awoke on our third day I pulled Mike out of bed and told him today was the day.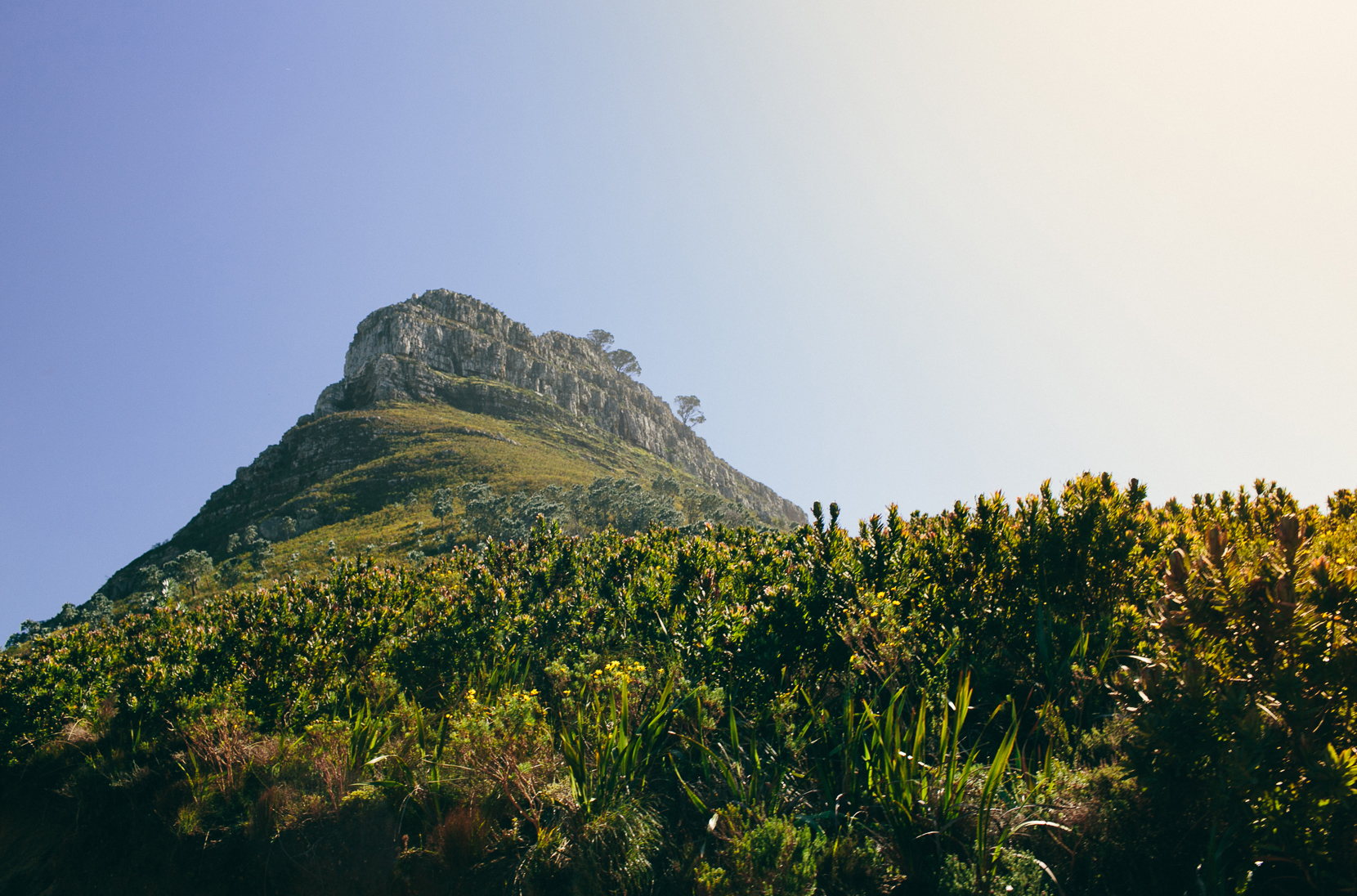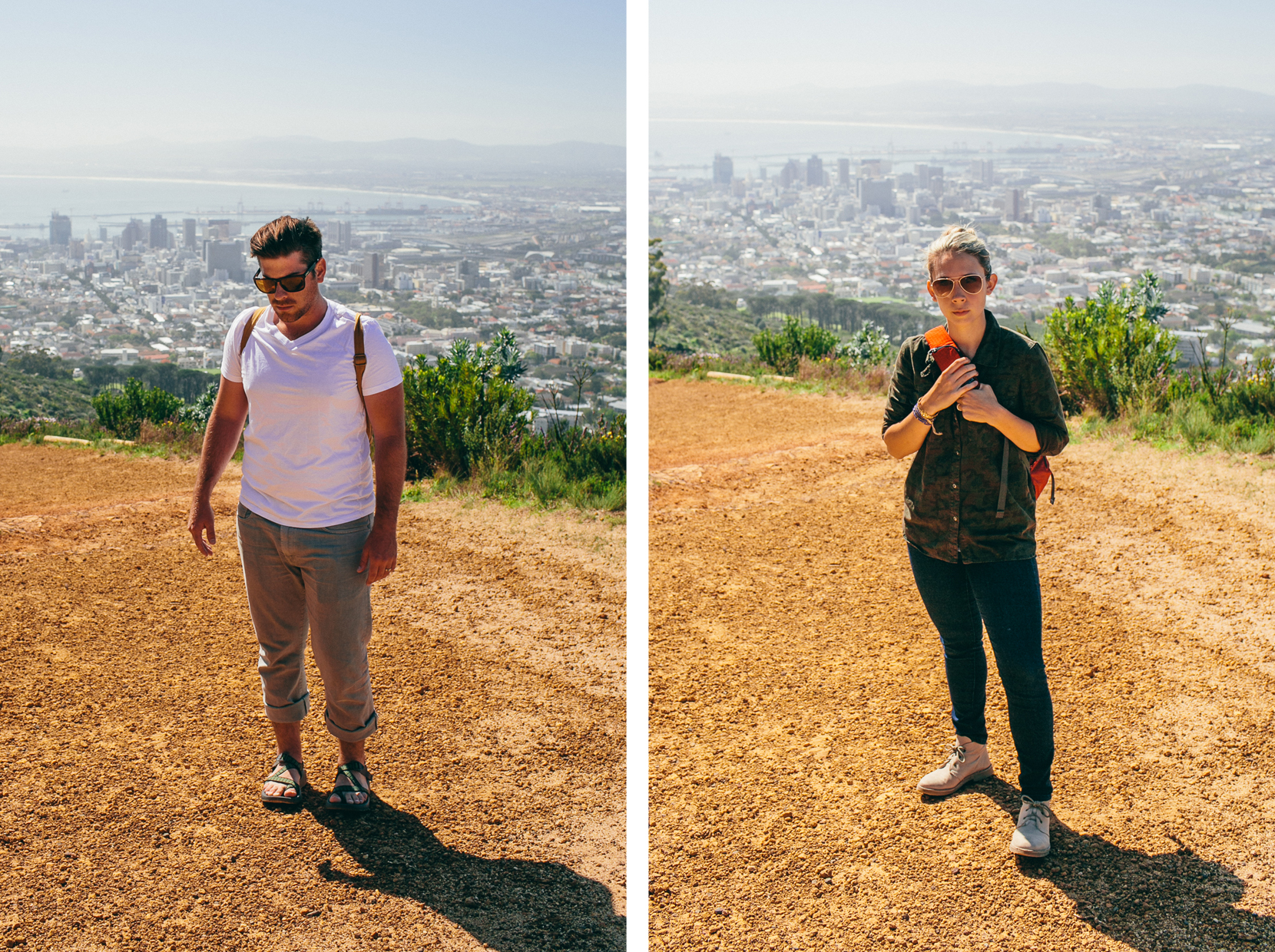 Honestly we had no idea what we were in for. I have since learned that the South African level of difficulty for "hikes" is VERY different than the American idea of a "hike". I woke up feeling incredibly cold that morning so jeans and a long sleeve shirt seemed appropriate for a gentile hike up the mountain. Can you tell I did very little research?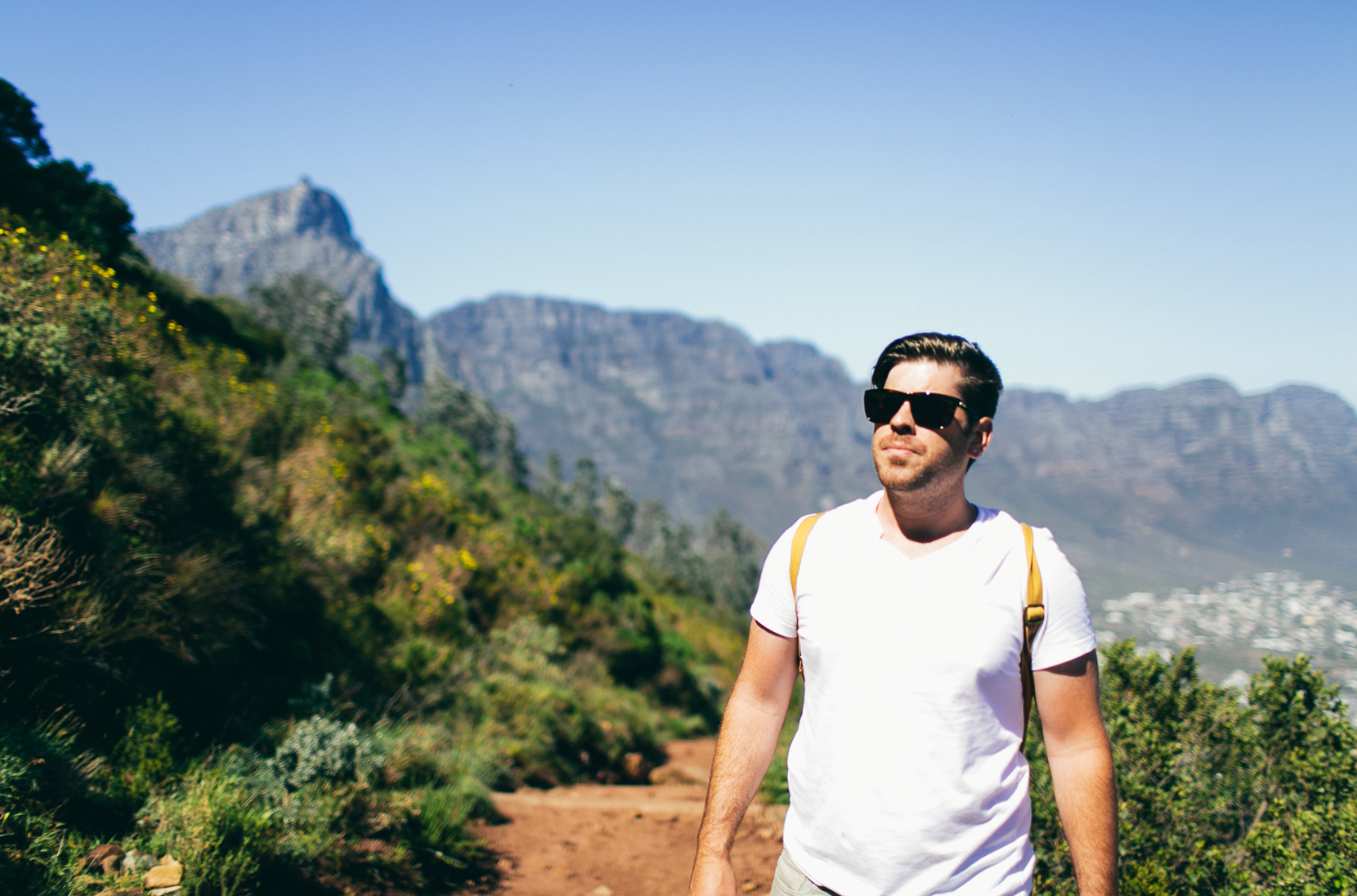 Everyone told us the hike up and down would take about 2 hours, which I still believe could be true, but Mike and I took took photos and a bit of time to take in the views. We try not to just do things as fast as we can, especially when it comes to nature and being outdoors. So I will tell you right now it took us nearly 3 hours, but it ended up being one of my favorite hikes I have ever taken.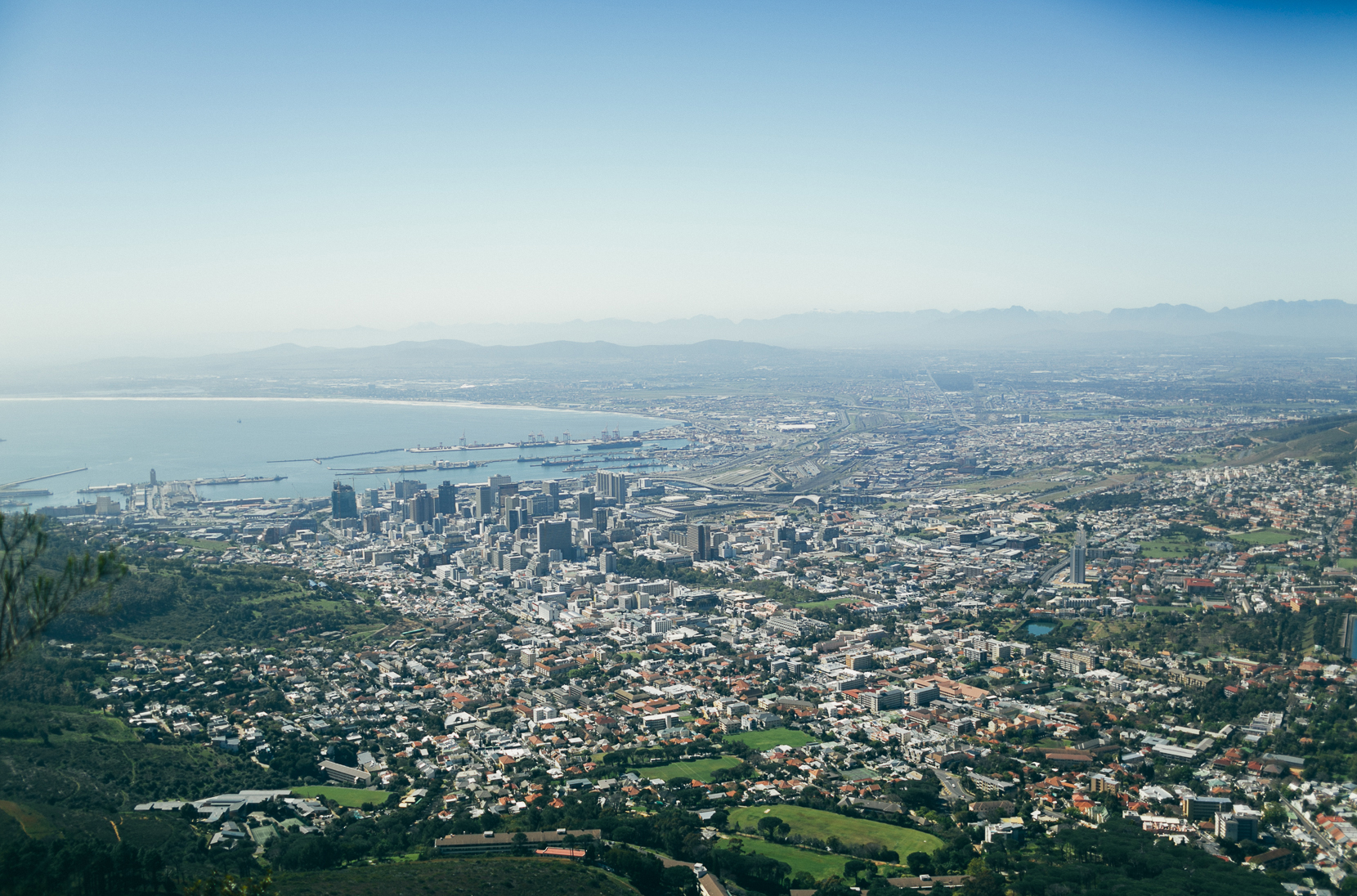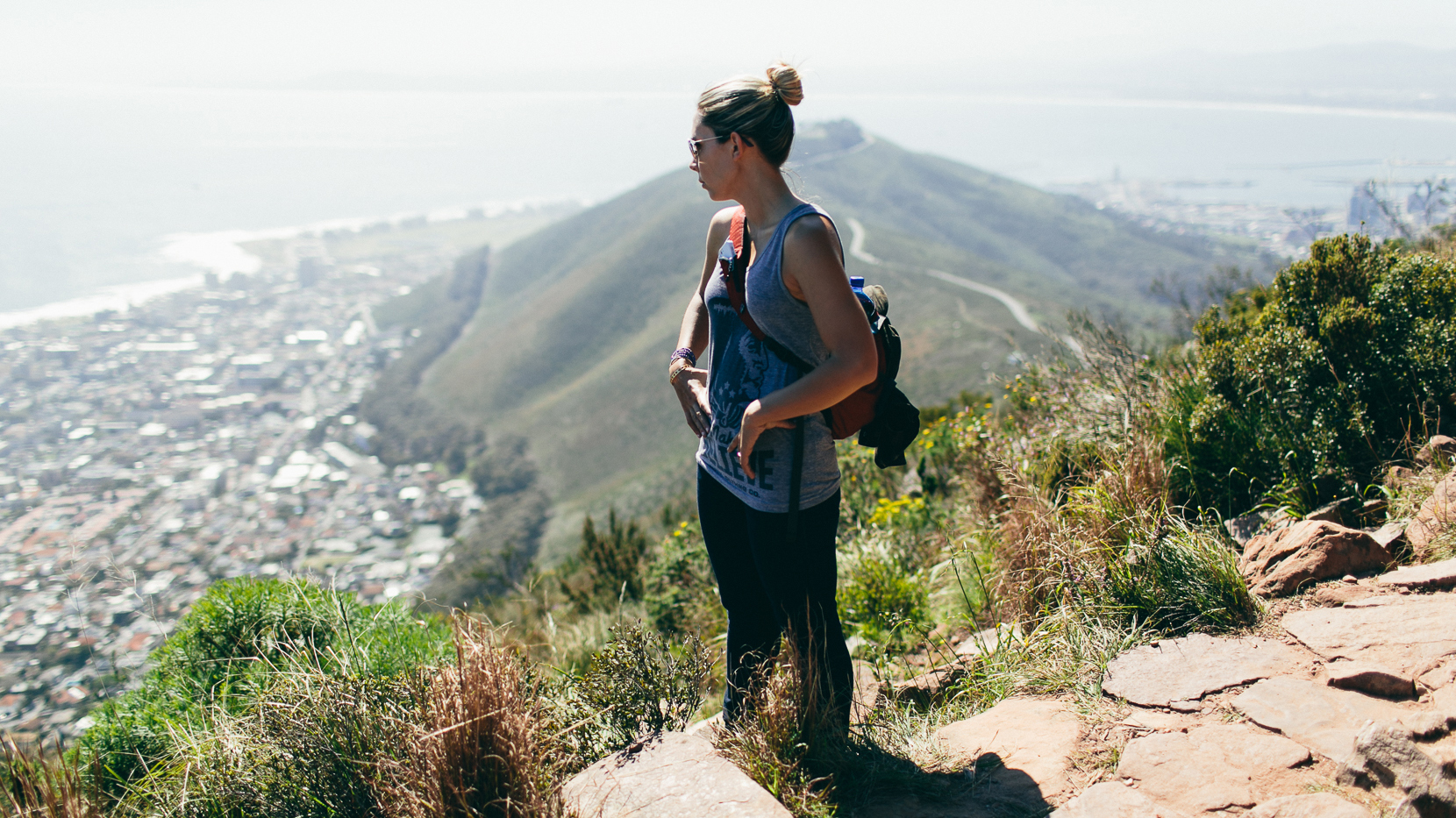 I have hiked in the Appalachians, Joshua Tree, Italy, The Gorge in Kentucky, Sleeping Bear Dunes, and the list goes on. I have seen views this amazing and I have been wowed many times. However none of those hikes, even in all their beauty and challenges, came close to this one. If I lived in Cape Town I would probably do this every week. The slow progression from a walking trail to literal rock climbing made this one a ton of fun.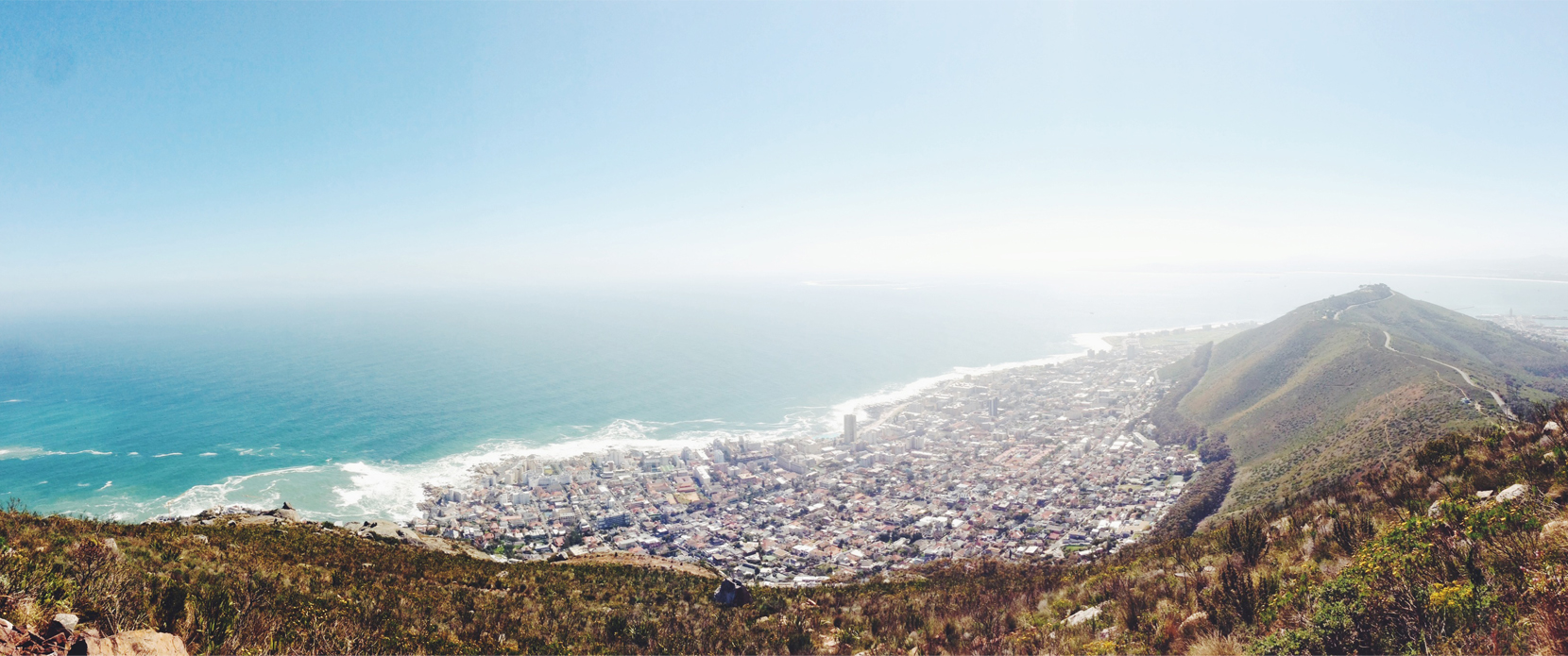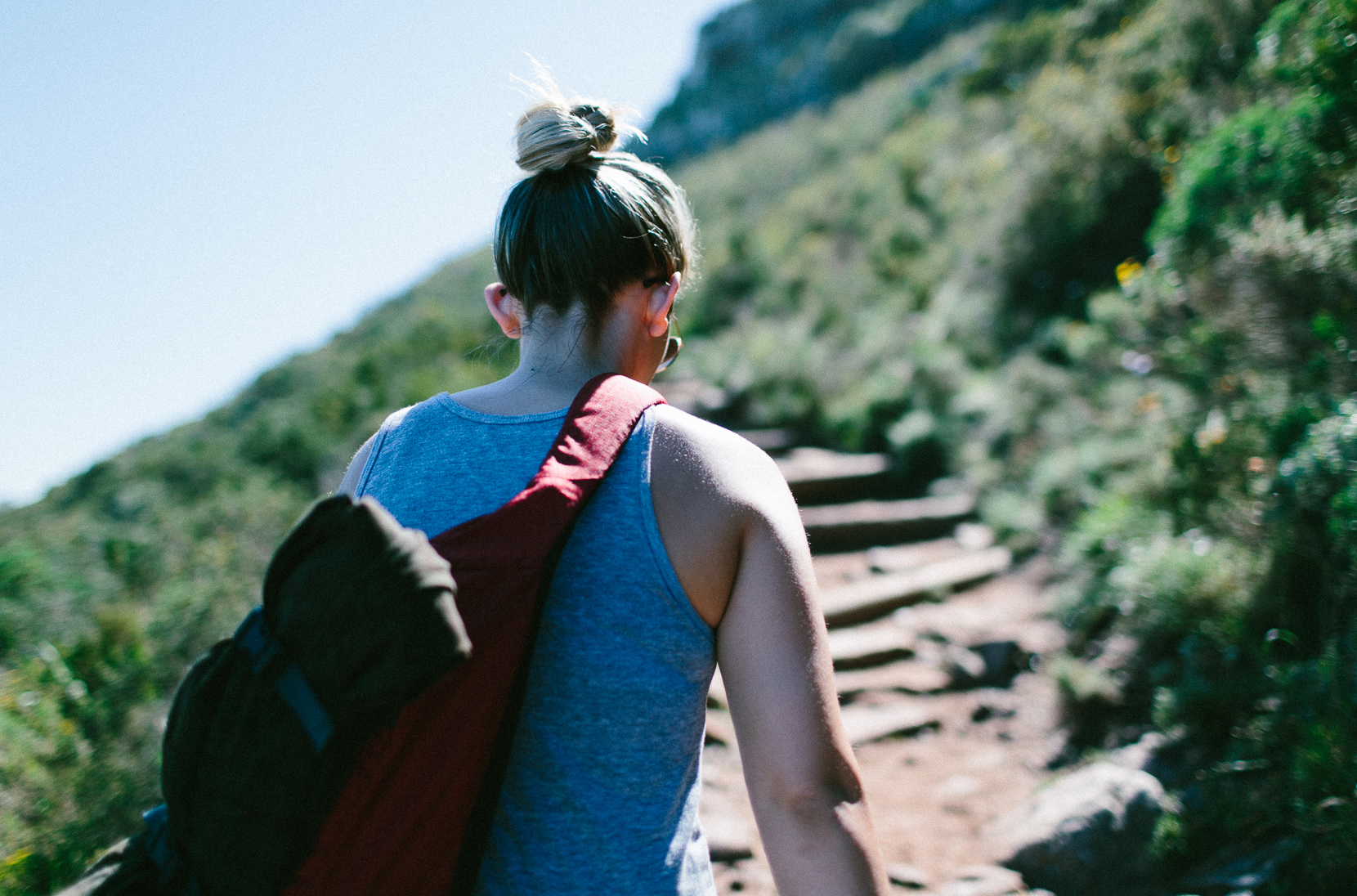 For those of you who have a fear of heights, I do not recommend going all the way up Lion's head. The further the trail goes up the more narrow and frightening it does become. Like holding a chain on the side of a cliff frightening…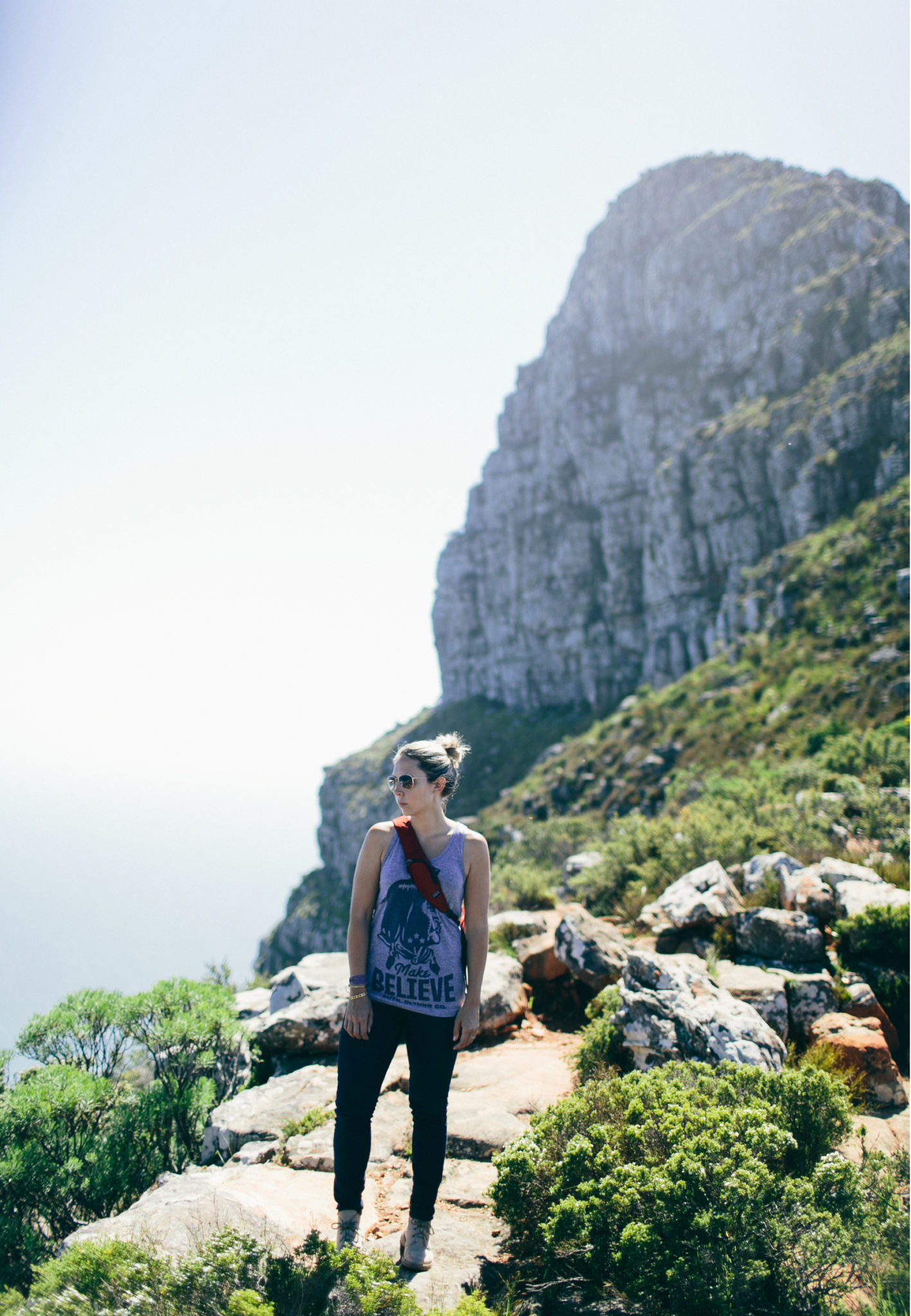 I had dreamt of making it all the way to the top, but Mike and I reached the last few large portions and decided we had reached our own height limits. We did not feel our clothing was well-suited for the rest of the climb and figure it was not risking a fall or slip to the ground hundreds of feet below. I would have felt defeated by that choice, but honestly the work it took to get to our view was rewarding enough to call it a day.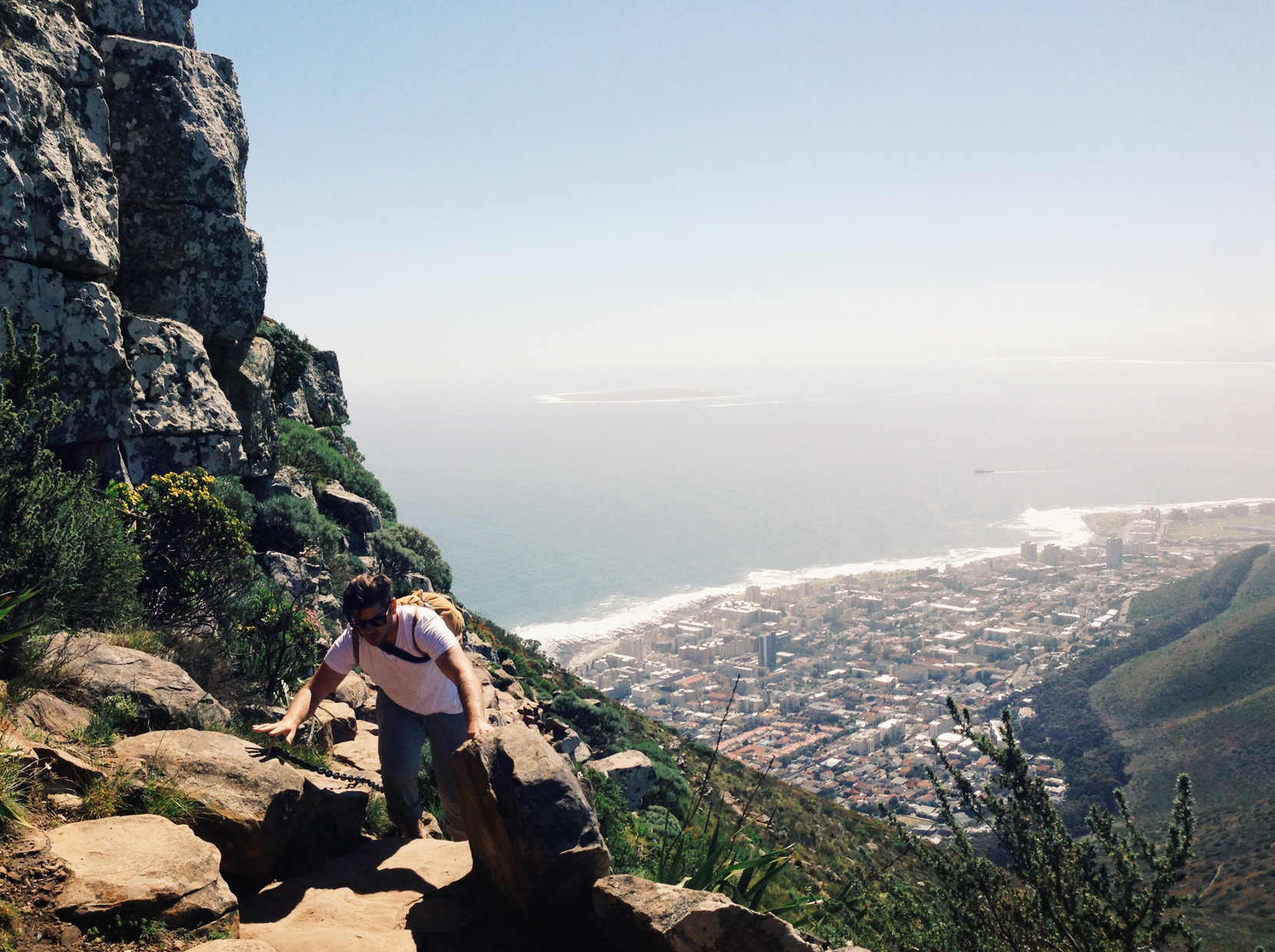 While we were climbing I was so energized. I had this desire to continue to climb, to get as far as I could, to find the right hole for my foot, to see what was around the next corner. Mike was more interested in taking in the view and got a little frustrated with my level of excitement, which would increase my pace. Every place I go I can never wait to get out and see it all. I want to learn the roads, eat the food, and experience the culture. By going and seeing as much as we can we are able to better understand our own culture, routines, and life better. I honestly believe it allows us to accept the differences of others, accept who we are better, and be more patient with those who are different than us.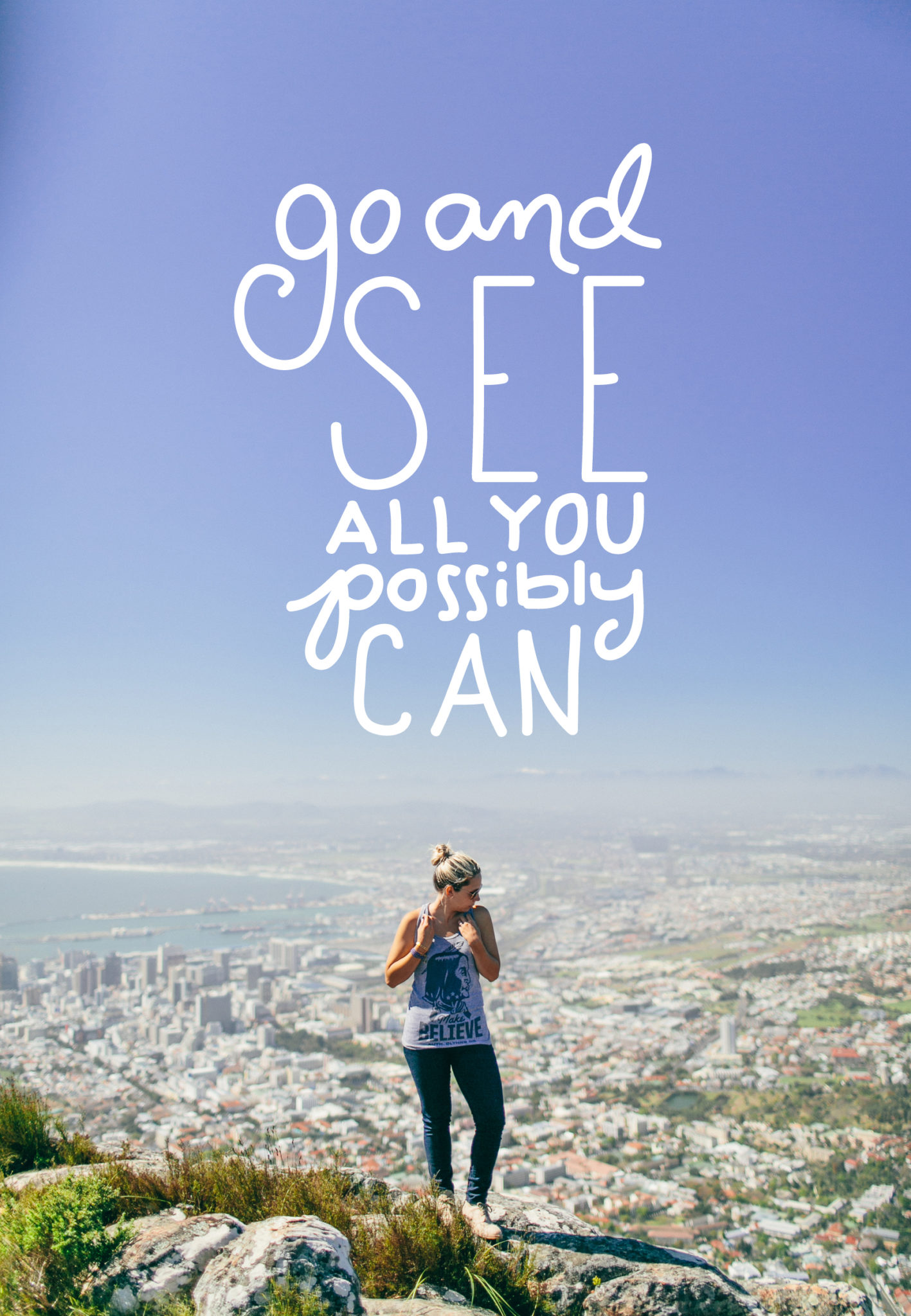 Not only that, but going and seeing the world is teaching me about my discomforts with myself, other people, and what I may even be judgmental about. Learning these things are important. If we never leave or go far from home it is hard to know who we really are. I used to think it was funny when people had to travel to find themselves, but I am unexpectedly finding that in myself. I am slowly becoming a huge believer in experience as the greatest teacher.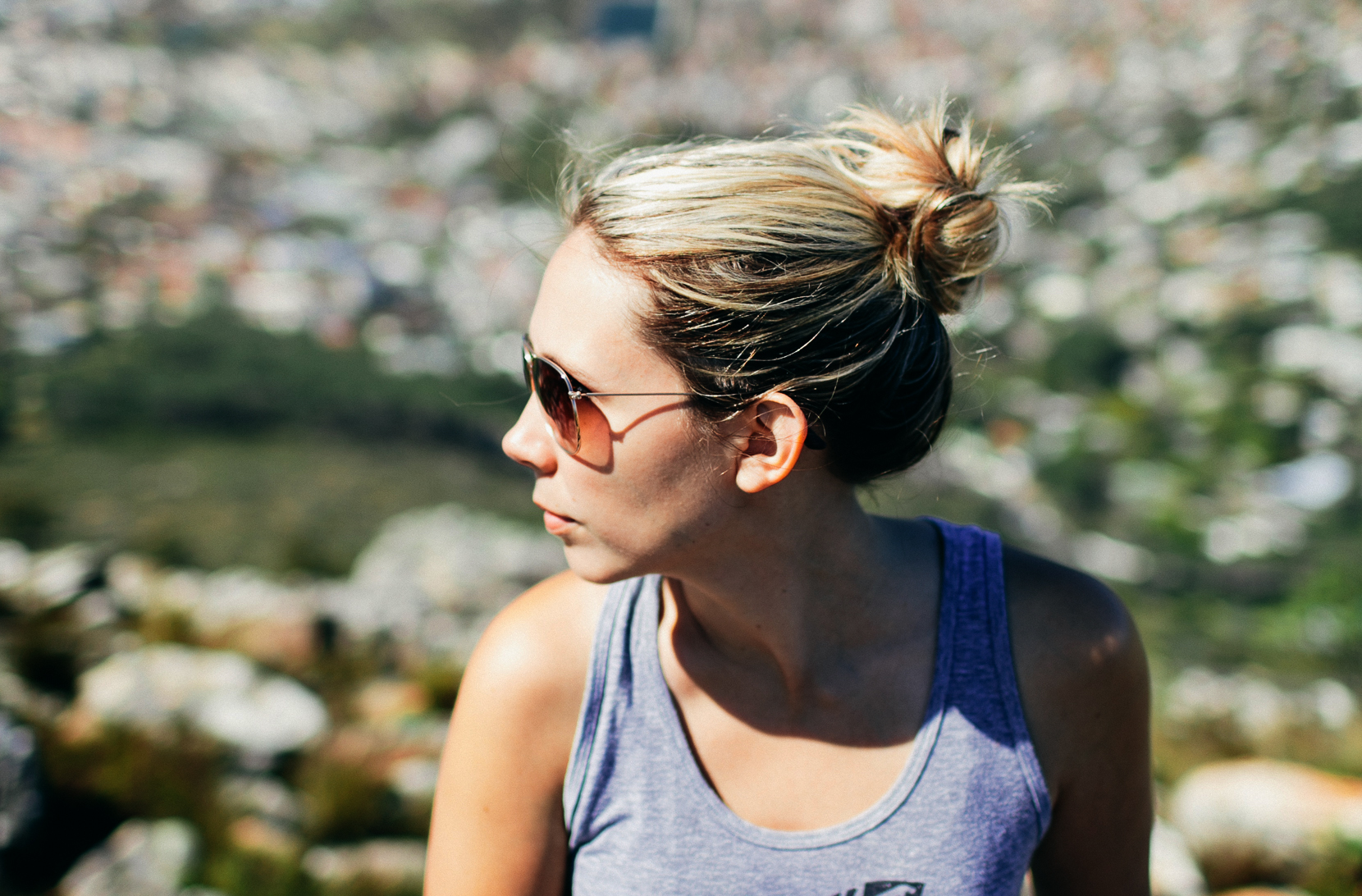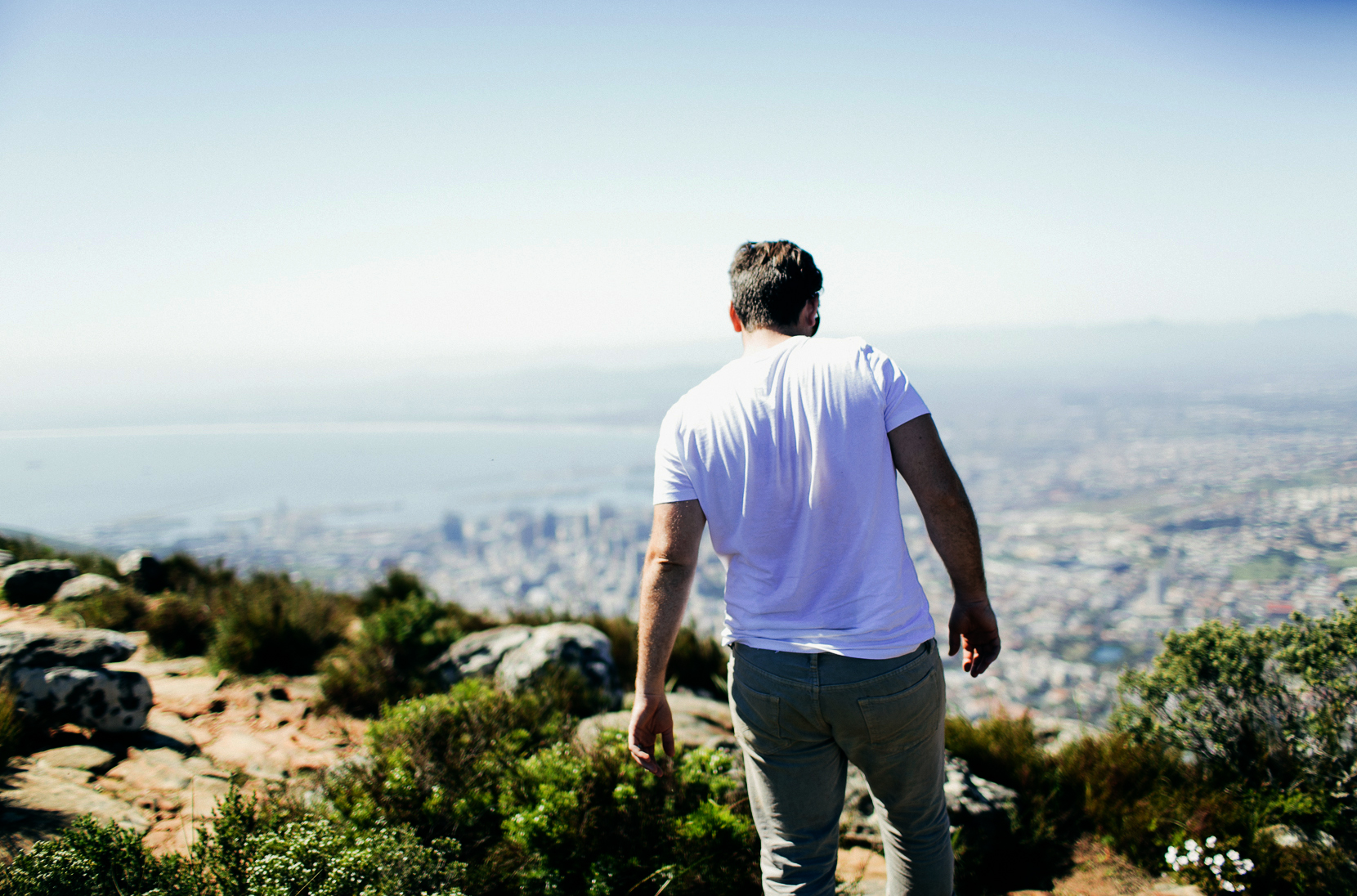 Cape Town is reminding me that peace can be achievable even when there are such differences. So to look out at this city from a top of this mountain felt really amazing. All of those people from so many places with so many stories all coming together in one place in a state of peace was well, a peaceful experience.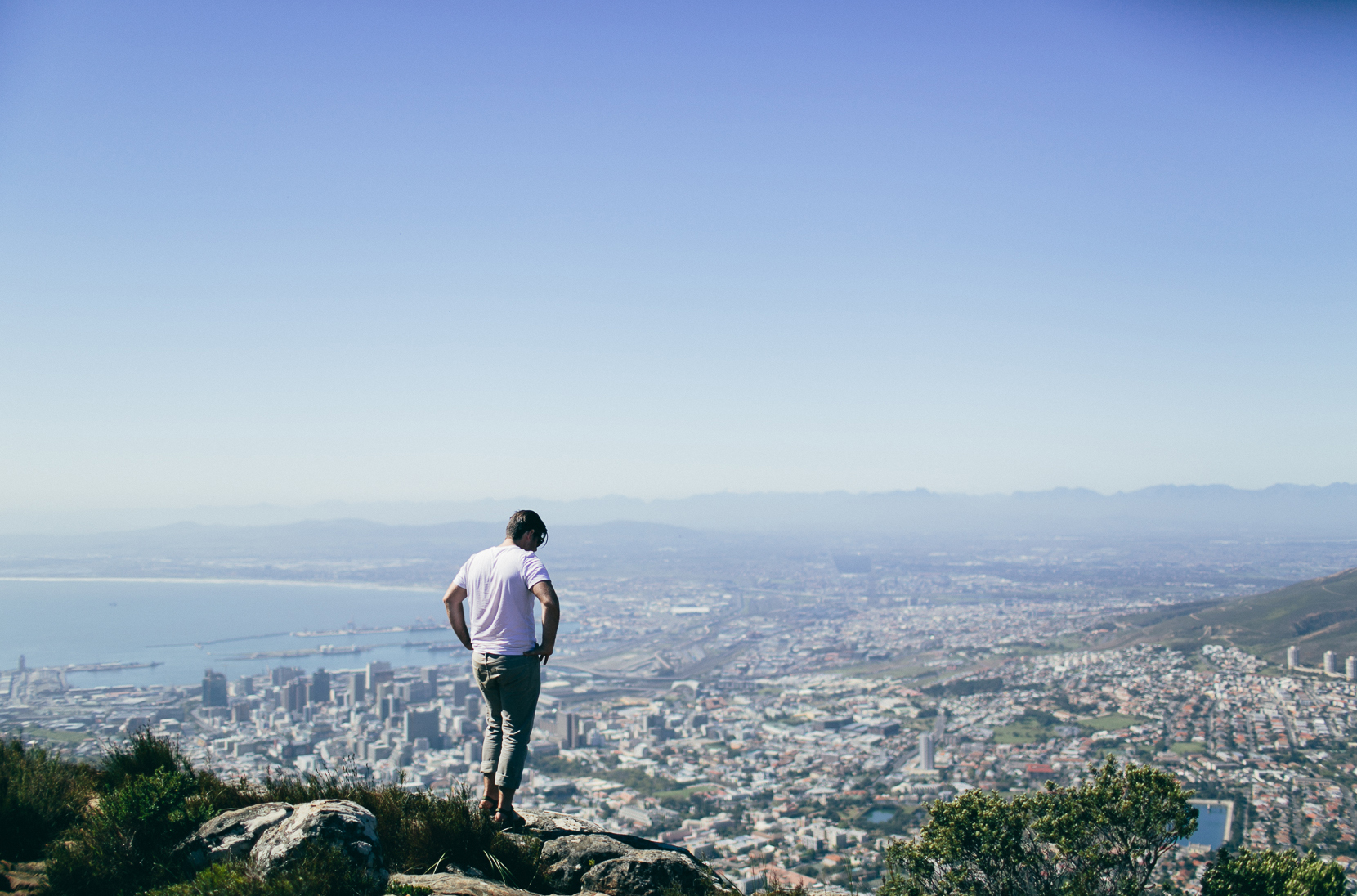 Mike and I couldn't be more thankful for what this city is showing us and for how it is inspiring us to challenge ourselves.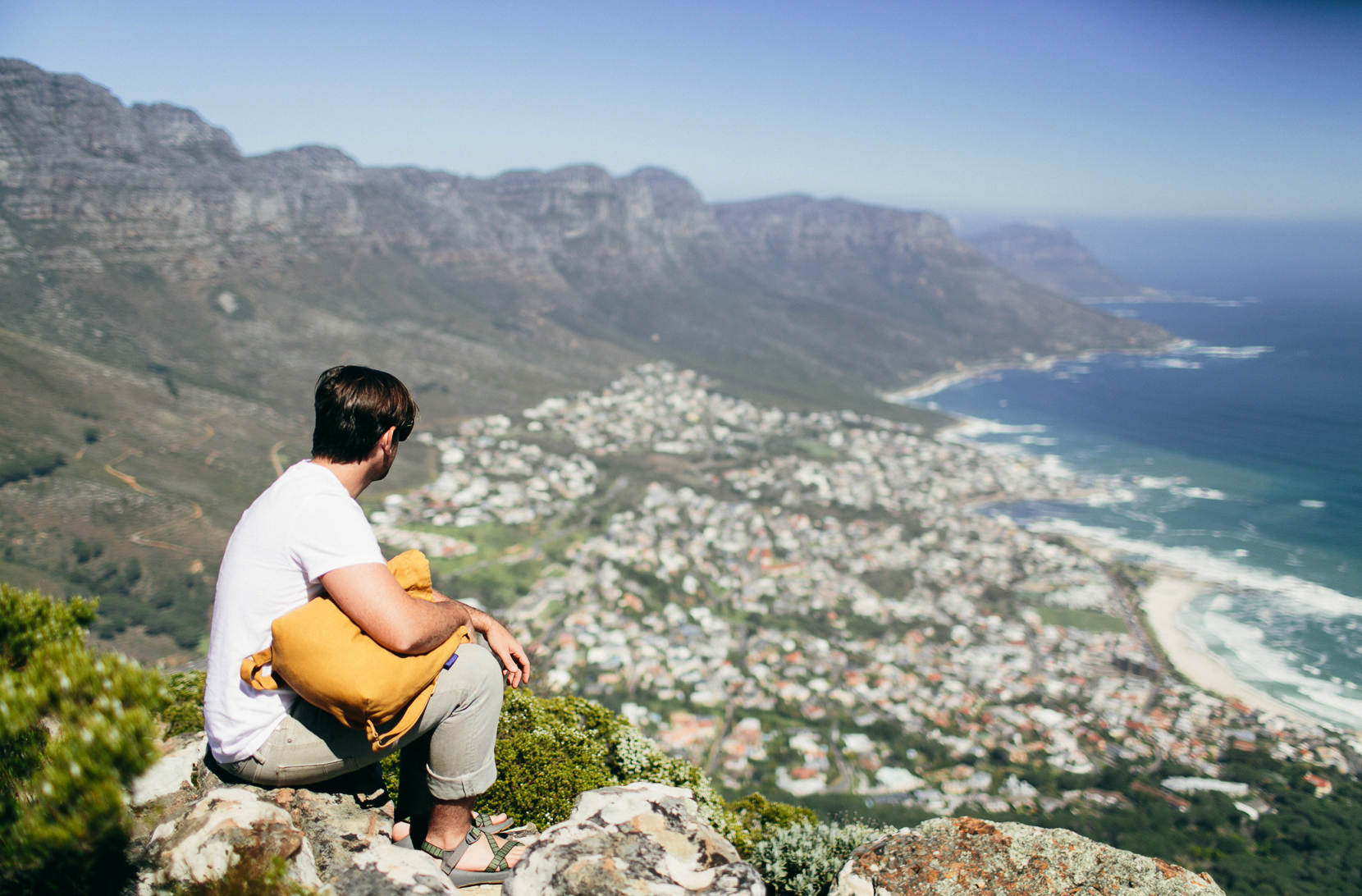 After a bit of time enjoying every view at the top we headed back down the trail. We had really worked up a good sweat and some local eats sounded pretty awesome. So we checked in on Miss Moss's Cape Town Guide and discovered an amazing area of downtown Cape Town. Down on Bree Street area we stopping in at Clarke's Bar and Restaurant.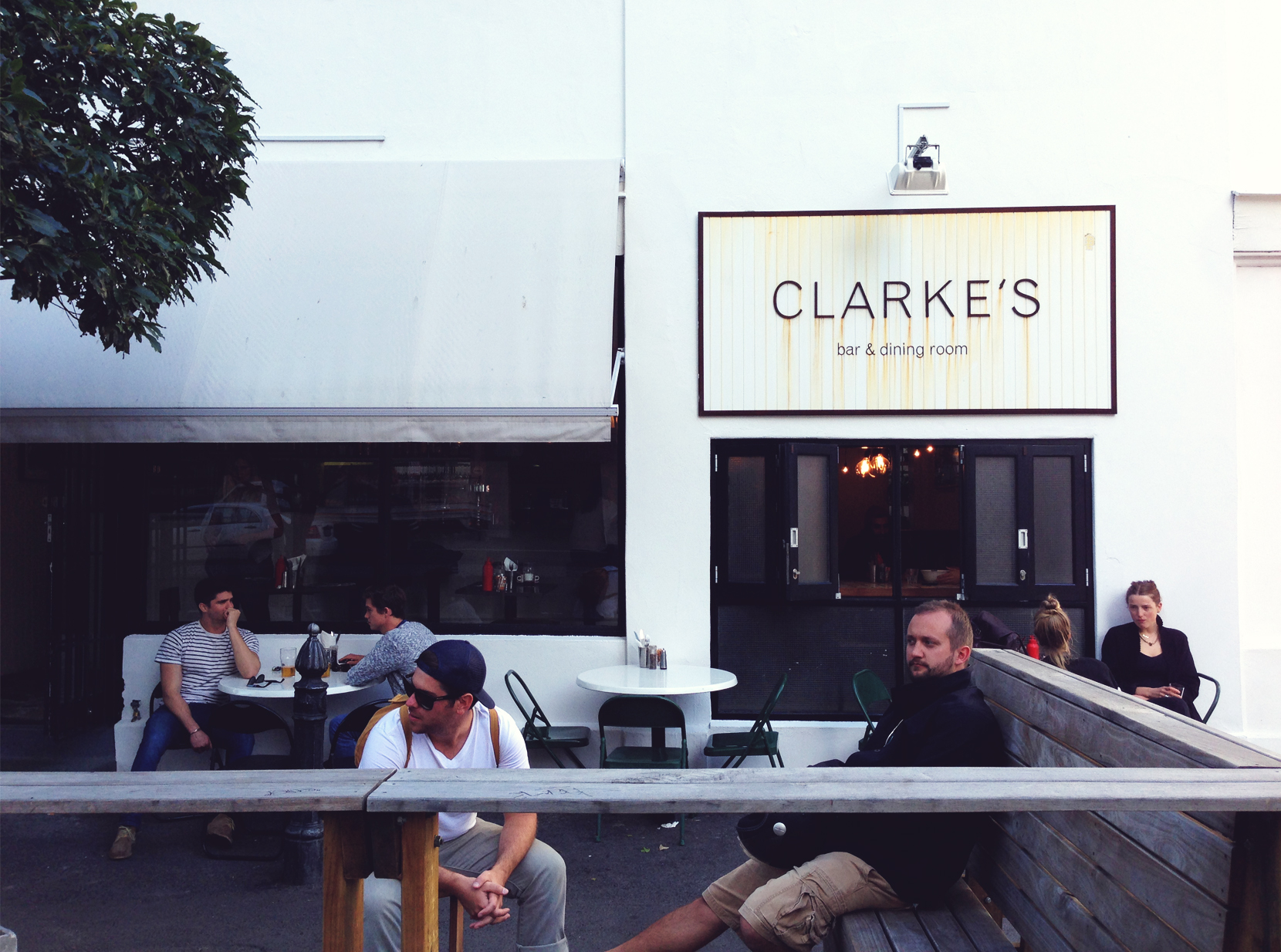 Clark's has a real eclectic-clean design with simple beautiful food that made us feel right at home, away from home. The design was something you may expect to see in Brooklyn or London, but honestly the full experience was all it's own. The Dutch & English influence combined with the African lifestyle creates a unique aesthetic It feels traveled, raw, clean, and honest. It felt like us.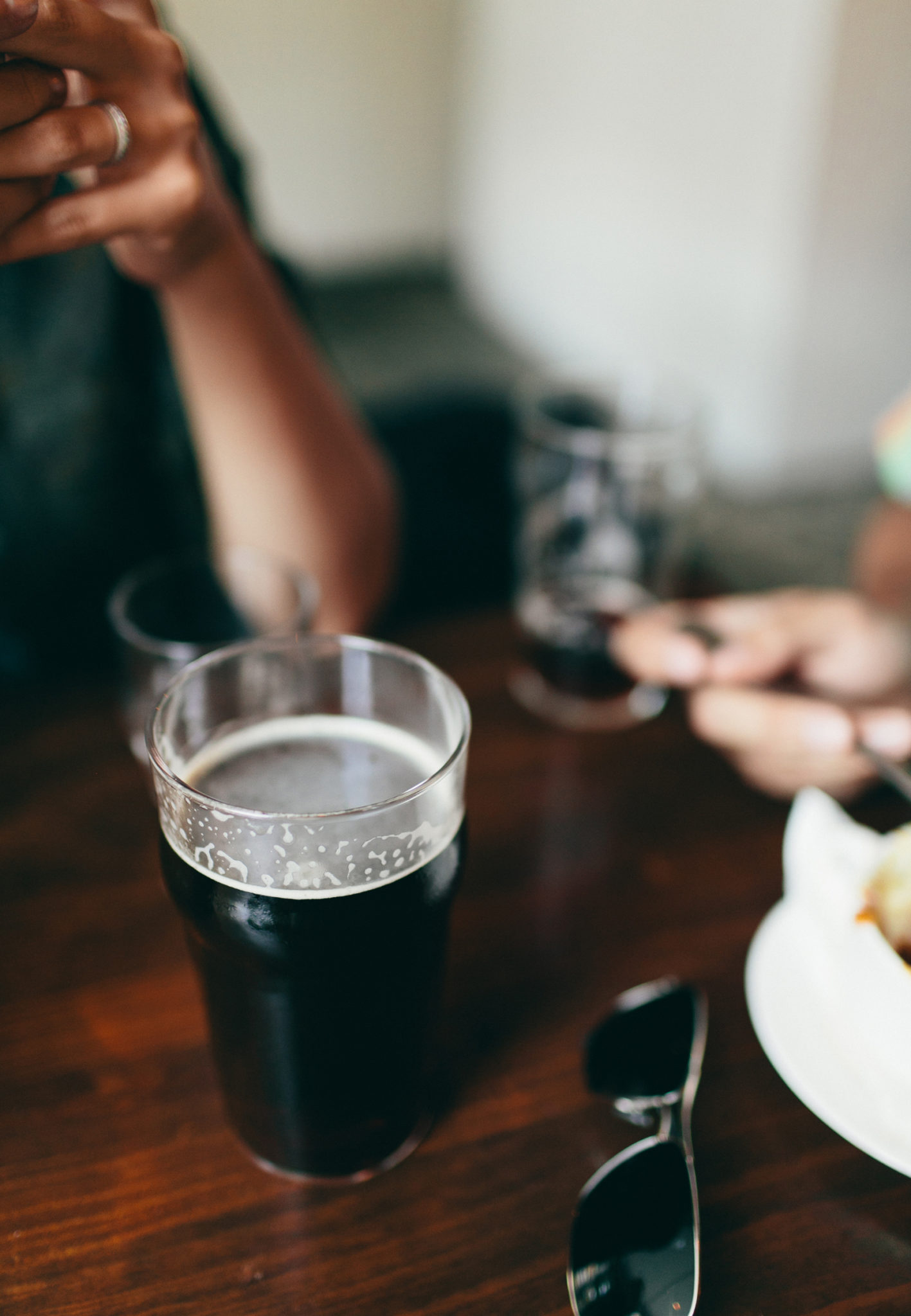 The vibe here? Hard to explain, but think Paris/Soho meets surf town. It was far chillier than Paris, but it has this underlying air of design consciousness. The decor was spot on and the staff was incredibly friendly and talkative.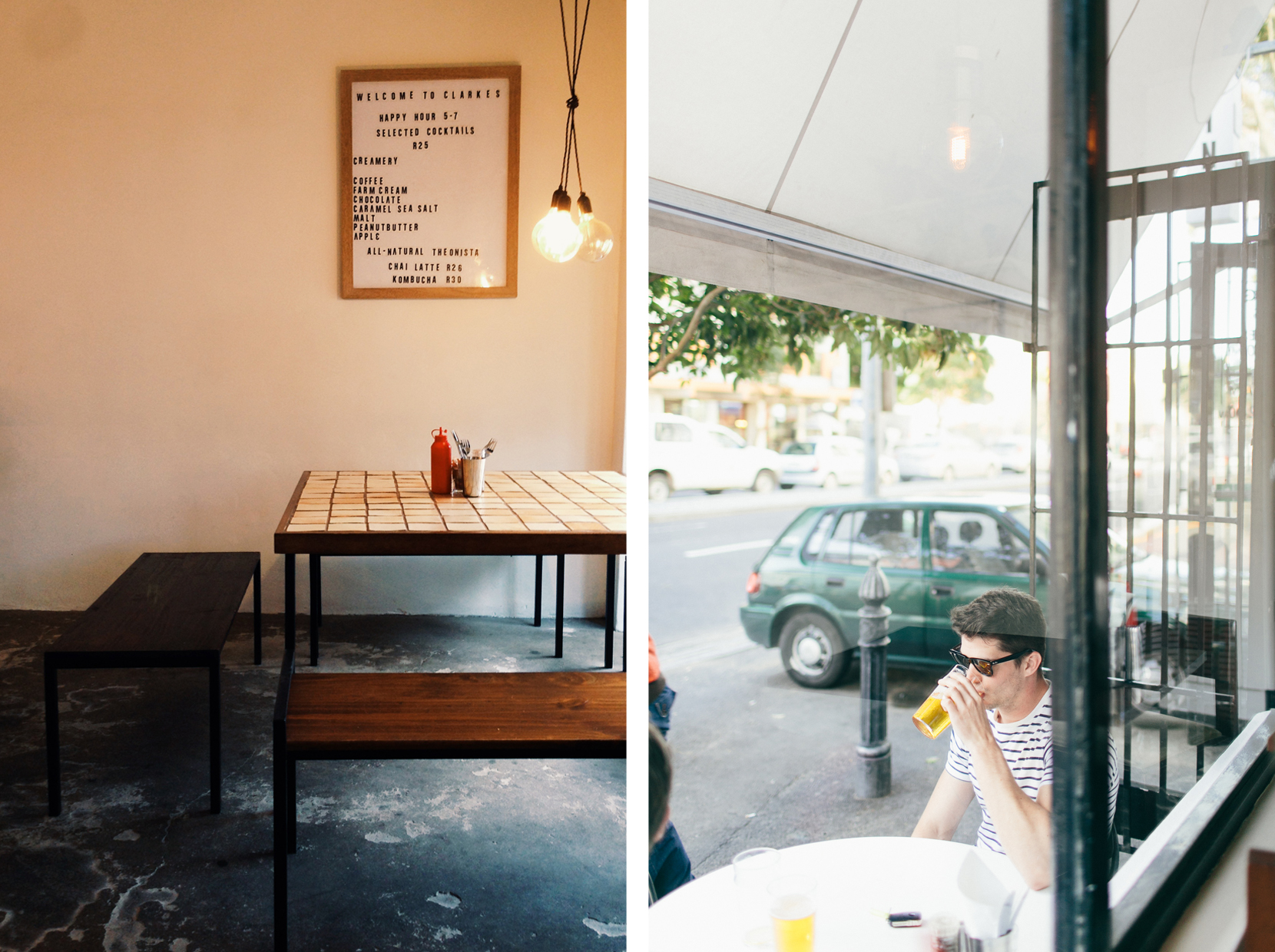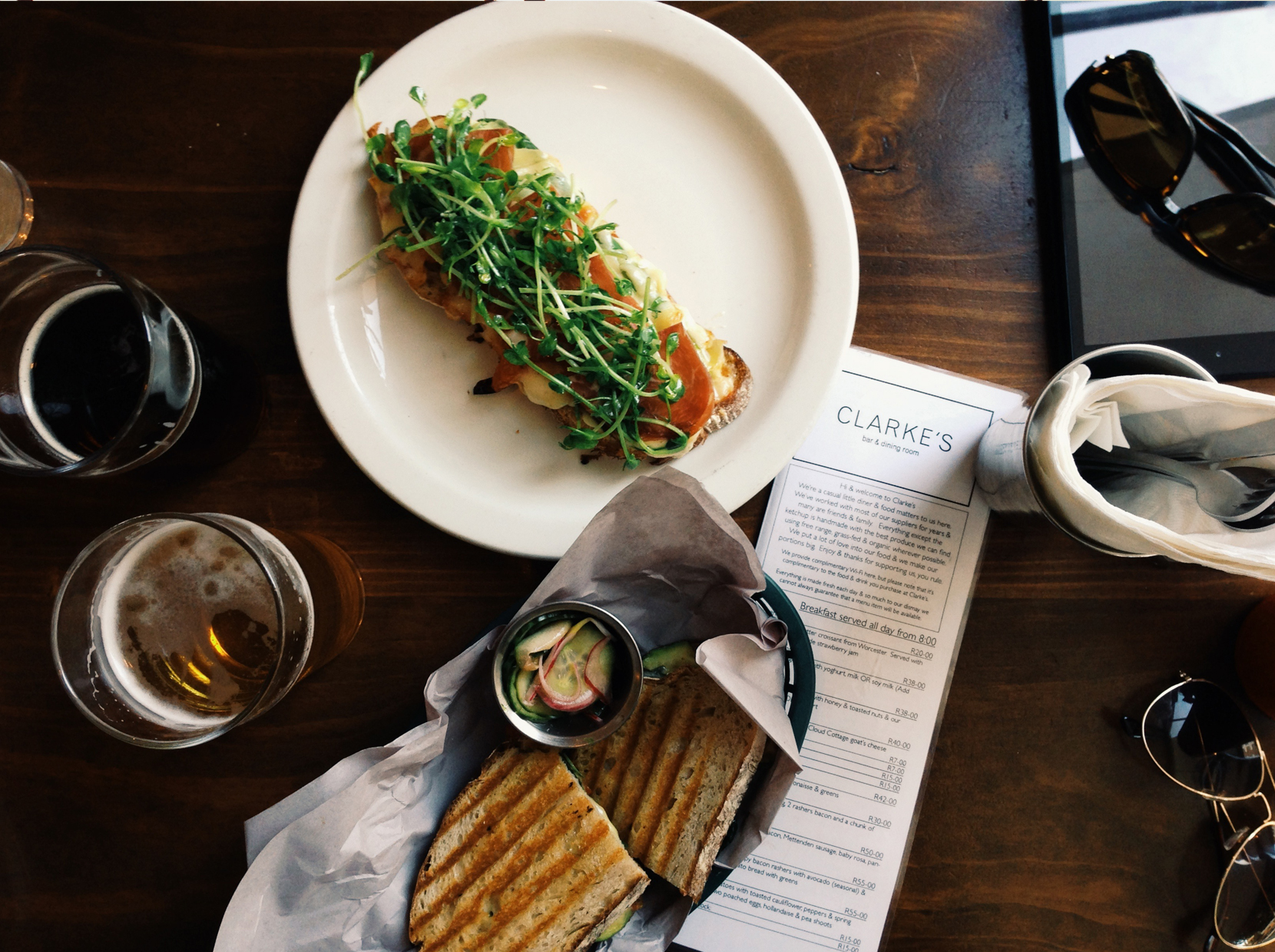 Not to mention the food was over the top good. Everything on the menu looked amazing, but our favorite was the pickled green beans. Also, don't miss a beer or cocktail here. They have a great selection and can really mix up great drinks for you. Highly suggested for an afternoon hang or a late evening with friends. They don't serve cocktails until later in the day but the beer is great all day.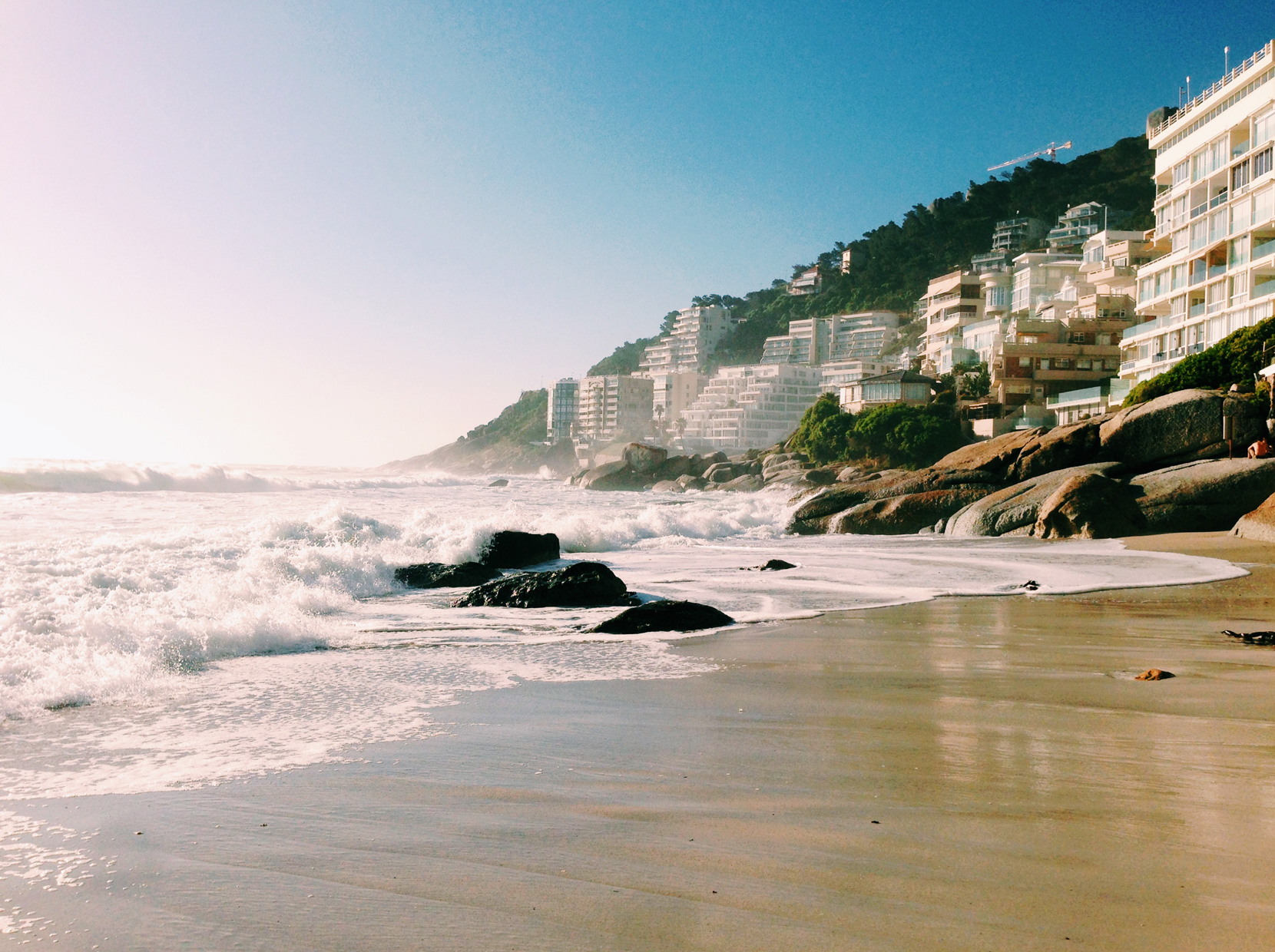 We ended the day by coming back to our apartment and wandering the beach for a few minutes before taking showers and jumping into work. The tide had gone down and the beach was perfect.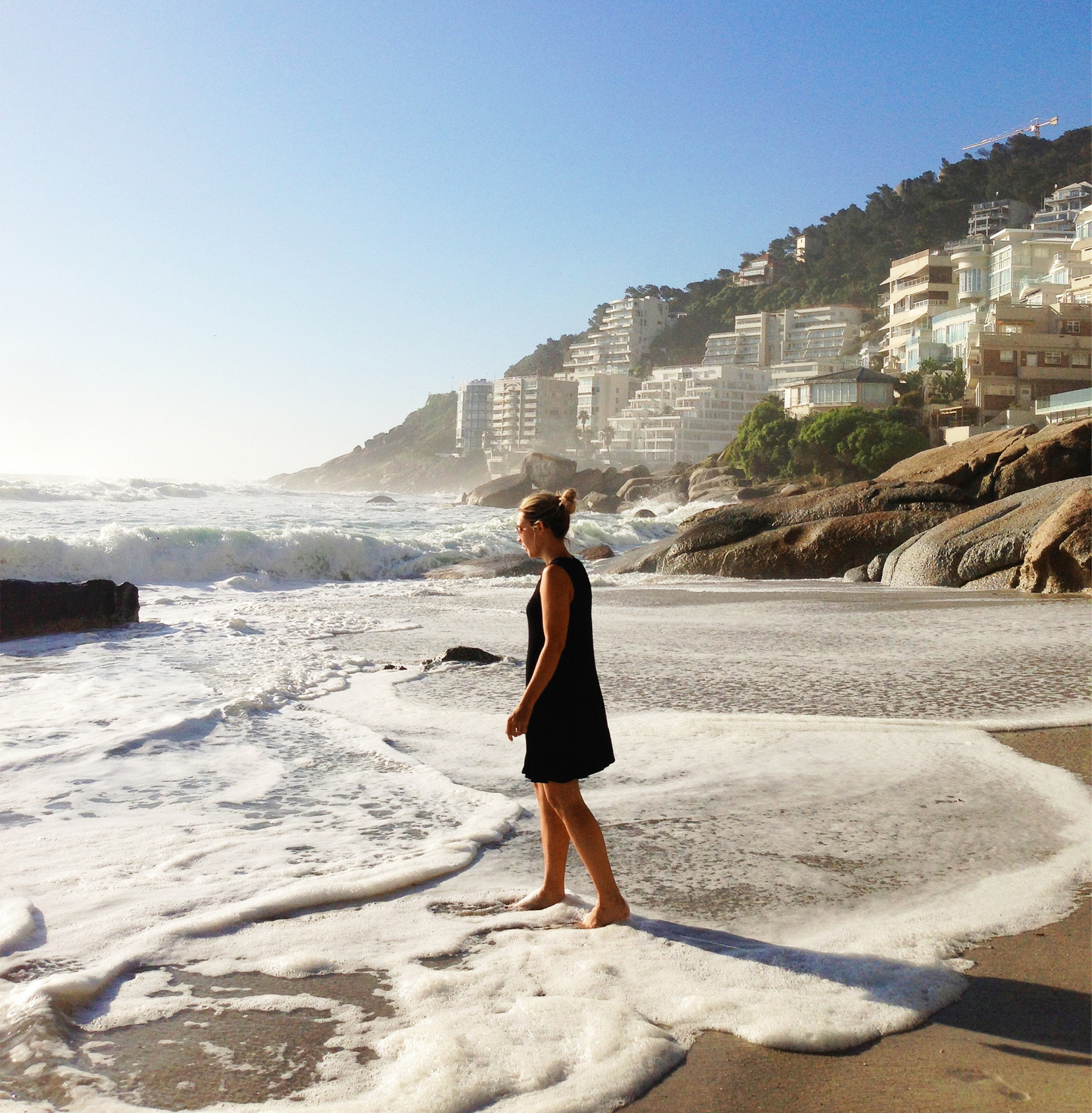 The water was freezing as it is still spring here, but it was great to just stick our toes in and walk the sand.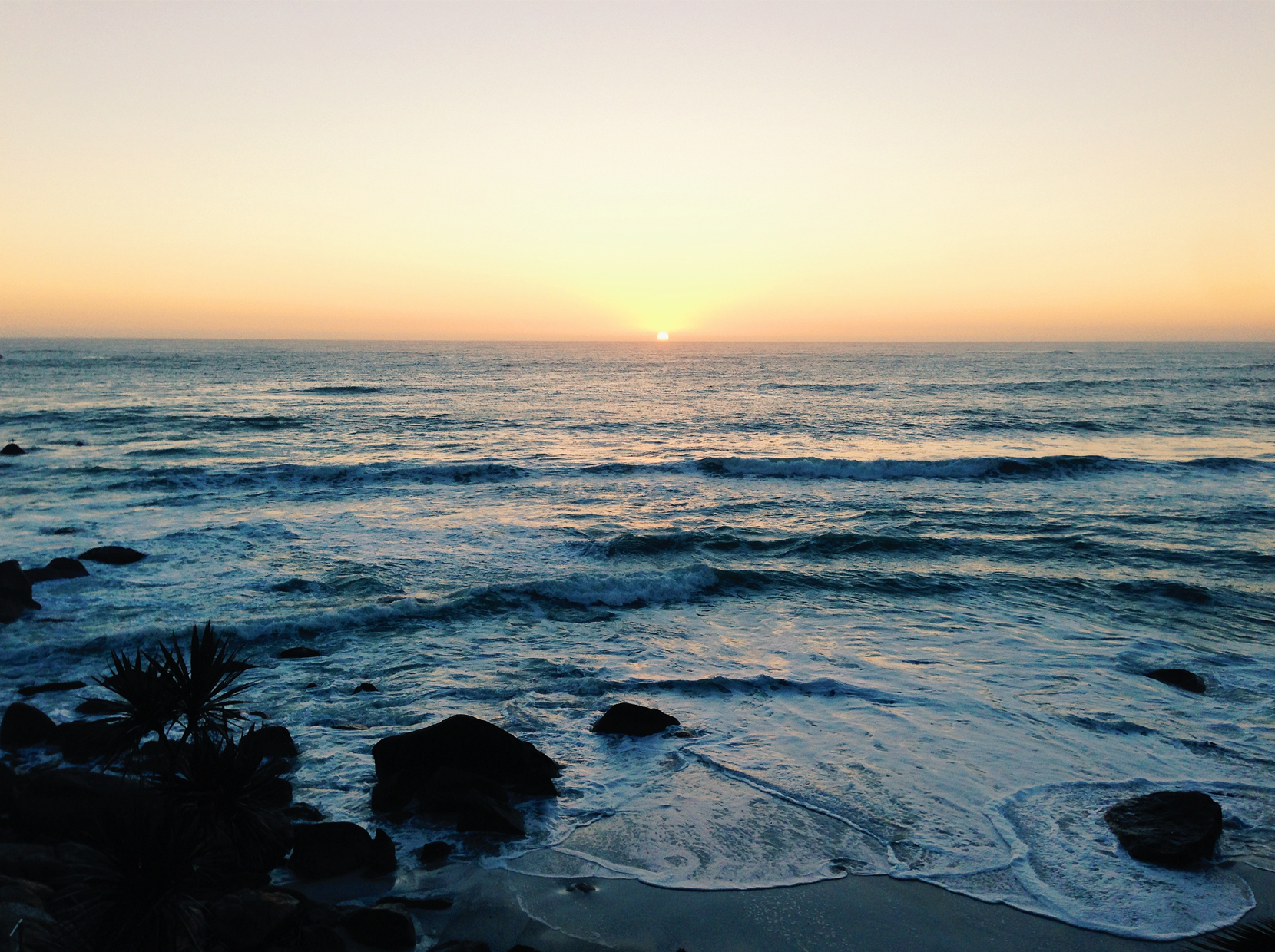 As the sun set we opened our laptops and began working with Aaron and the Over team on our project. There is nothing like living and playing all day to inspire a night a great work.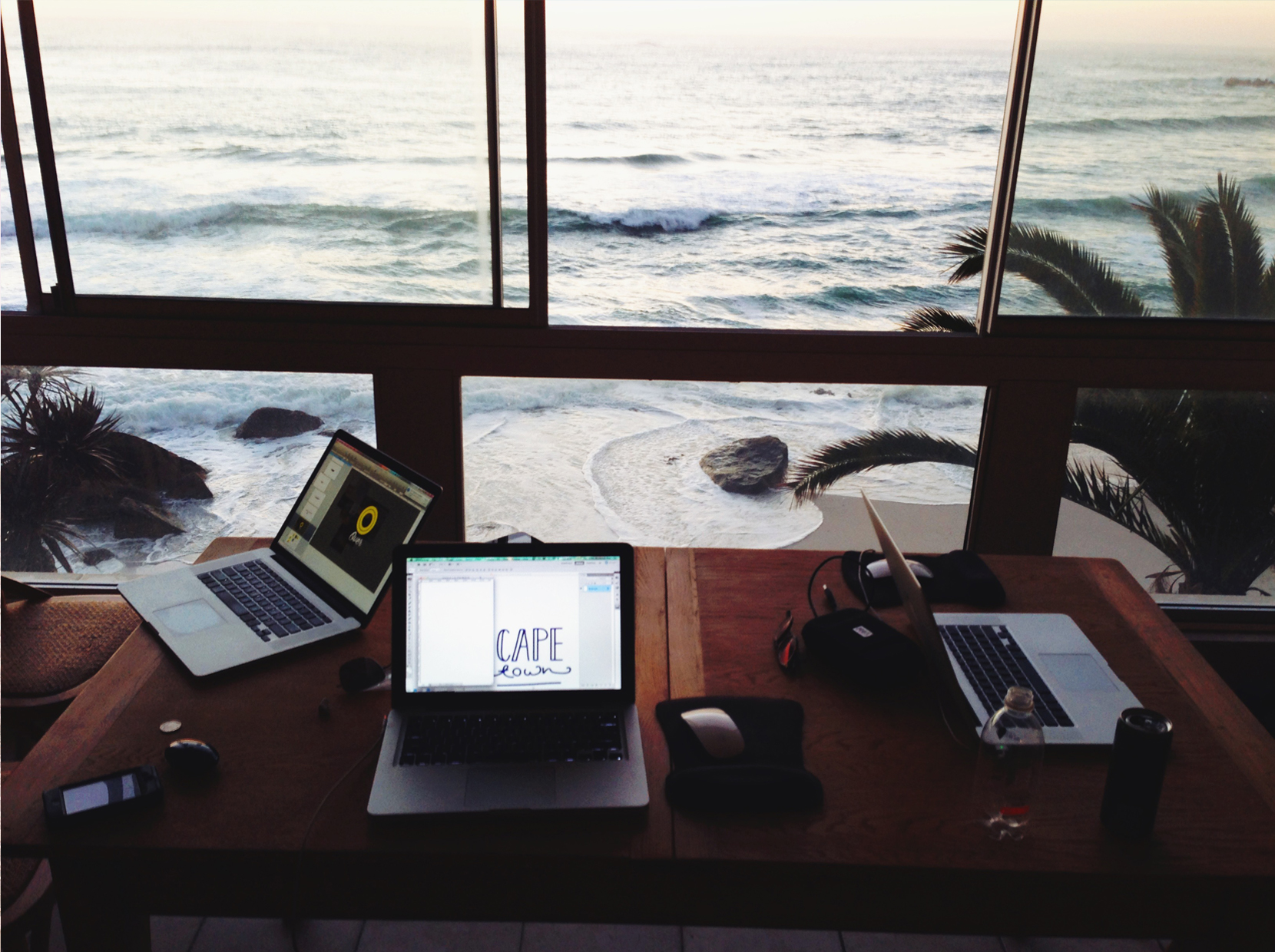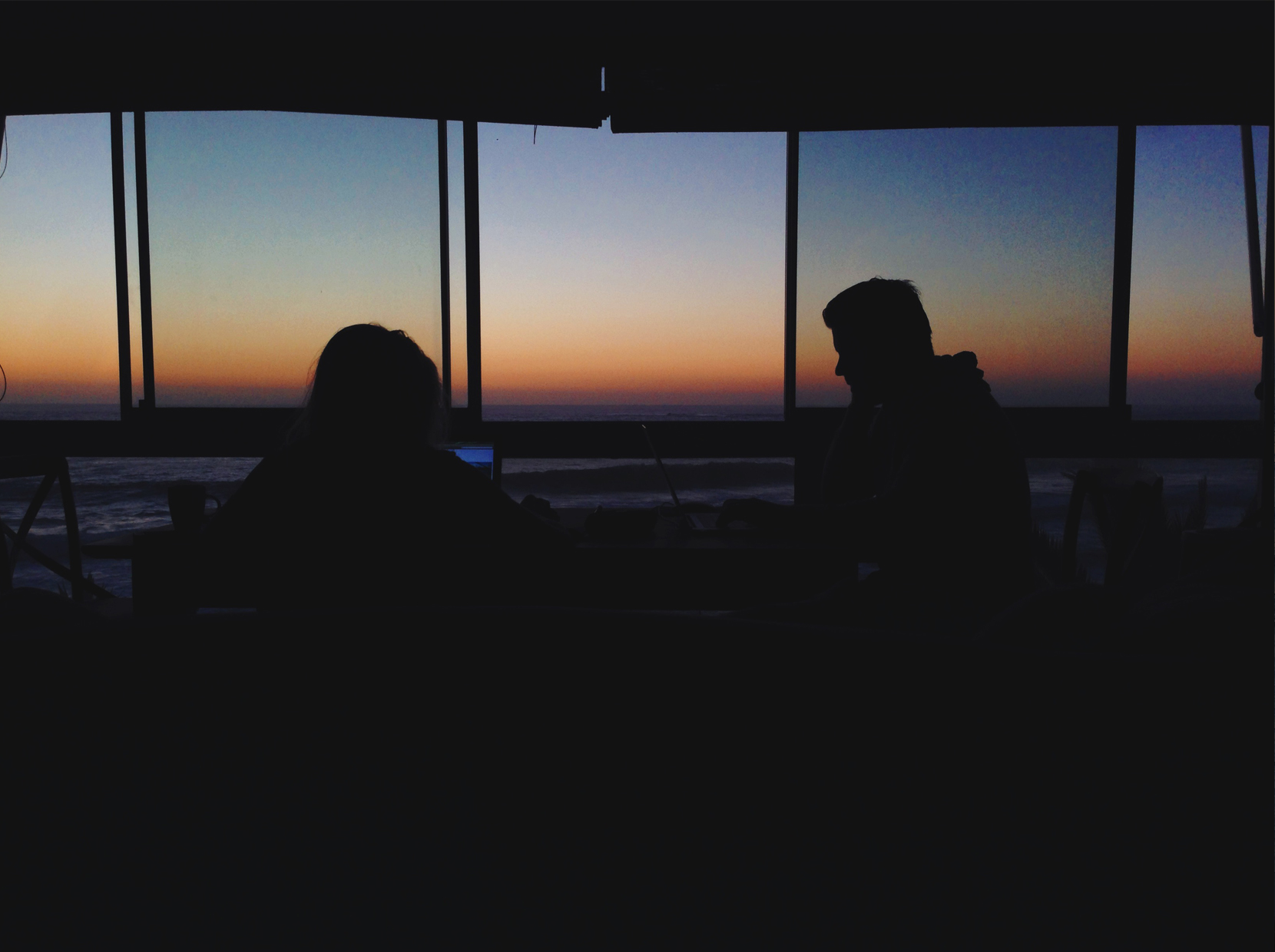 Feeling really thankful for this time here and to be working with such great people.
Till tomorrow my friends.