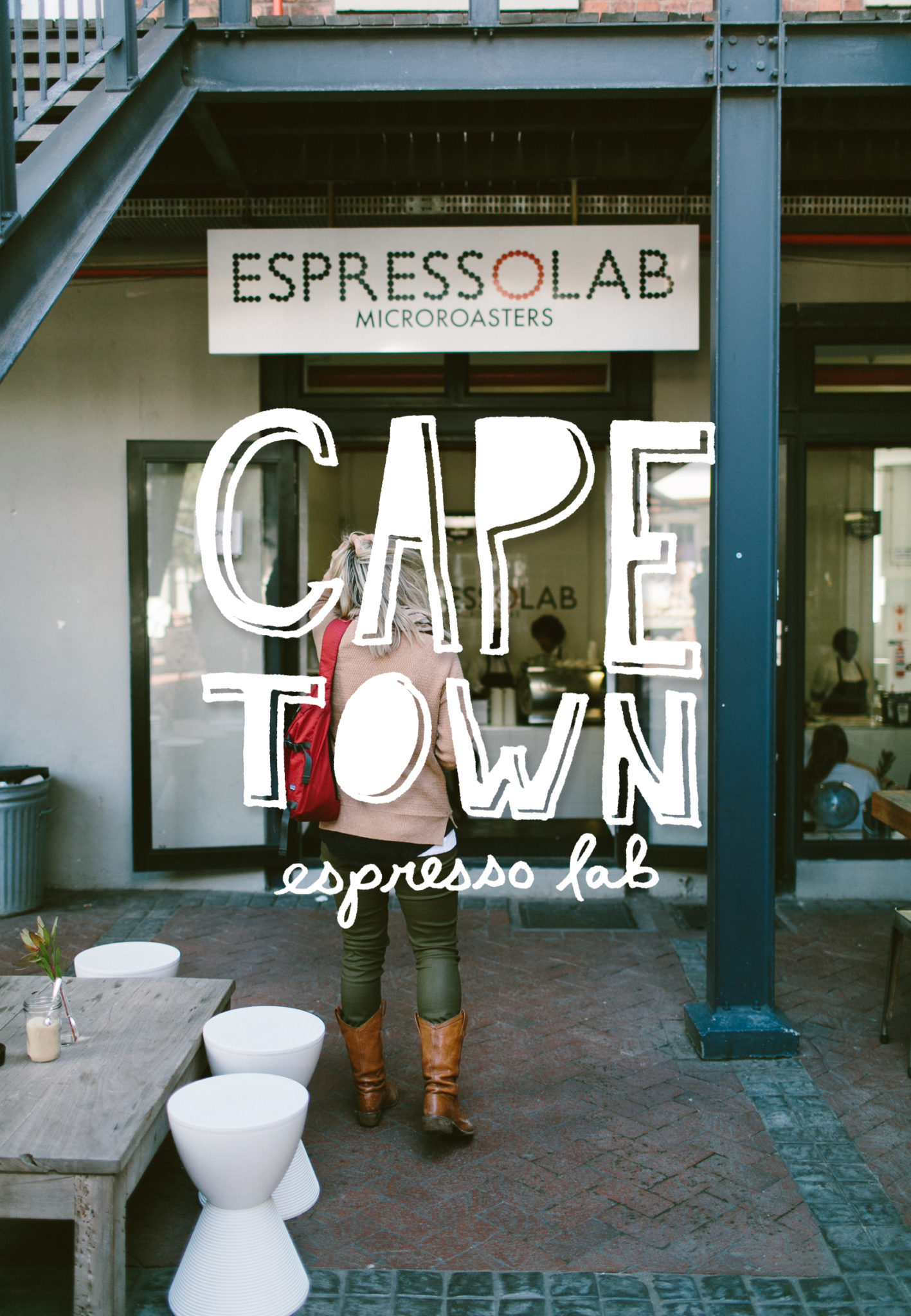 After our walk through the Neighbourgoods Market we were in need of a coffee. On the other end of the Old Biscuit Mill from the market is a beautiful courtyard that I instagramed with a slew of amazing shops, restaurants, and cafes. All week Aaron has been talking about Espresso Lab, and the amazing baristas. As soon as we walked in we were greeted by our new friend, Jeremy (he makes our coffee in the post). Megan ordered an americano and to her surprise Jeremy immediately said no and moved on to my order. I cracked up and asked him why he wouldn't make an americano and he basically said if we traveled all the way to Africa we should get a proper coffee. They say proper and brilliant all the time, and unfortunately it is going to stick with me. Brilliant! After Megan's shameful order, I ordered an aeropress with Jeremy's choice of bean. Which was what he eventually talked Megan into as well.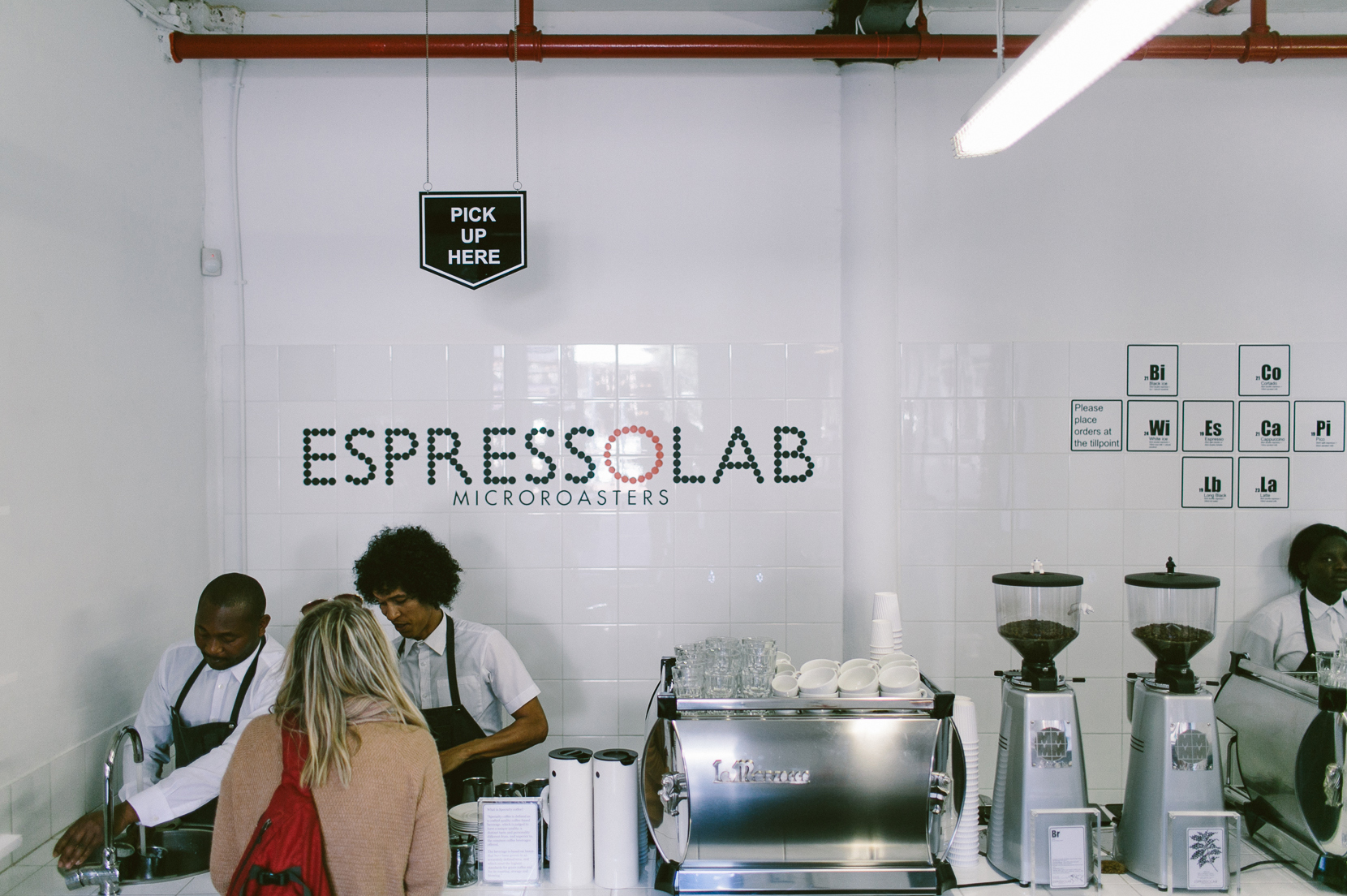 As we followed Jeremy over the areopress area we got a chance to take in the interior design. The space is full of light with high ceilings and clean white walls. Also it was a small touch but I loved that all the baristas top buttoned all of their white shirts without a tie, but onto the coffee. As if I needed to be talked into loving the coffee I was about to enjoy, Jeremy told me a long beautiful story about where the beans came from and how he was brewing them.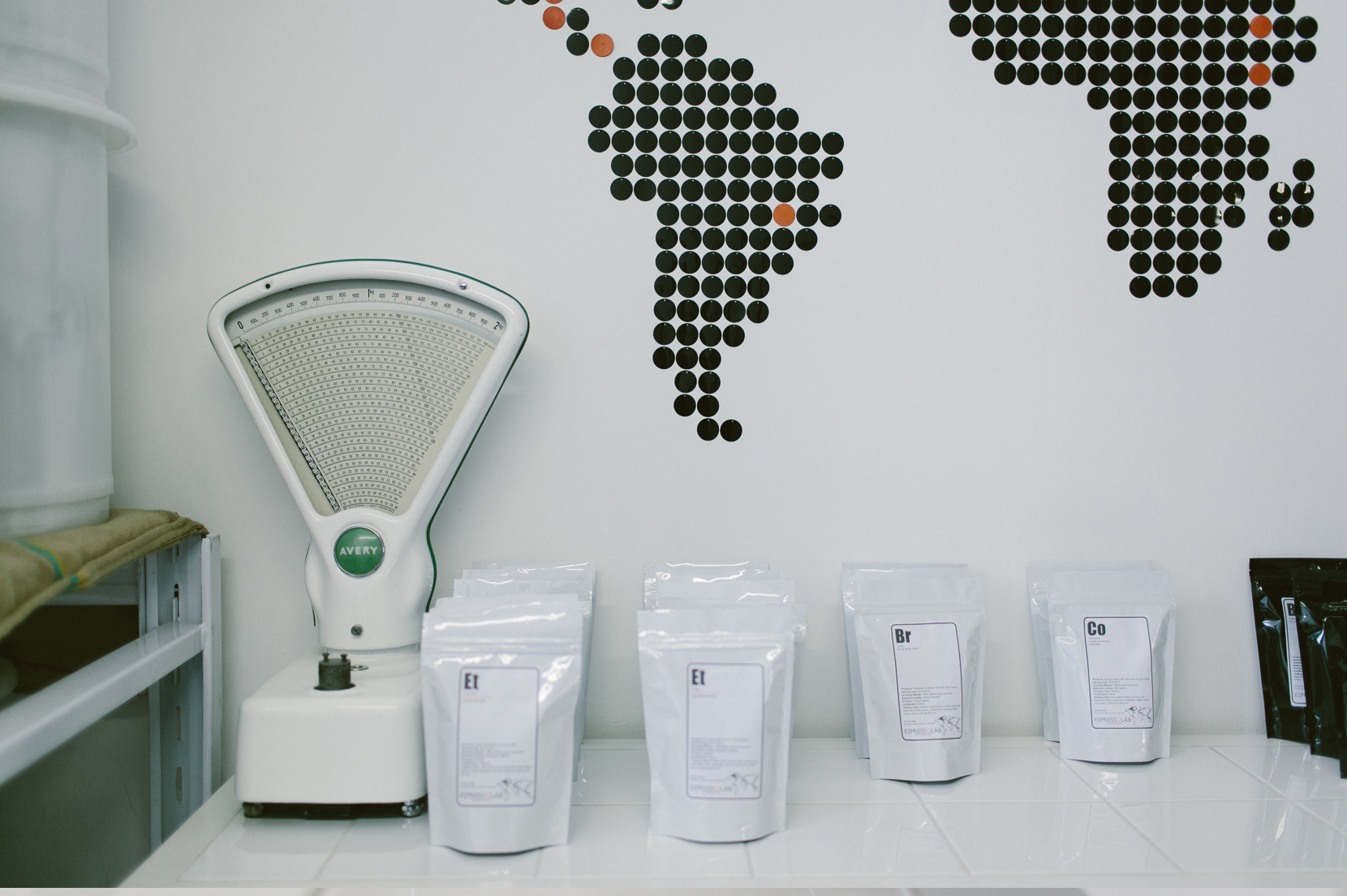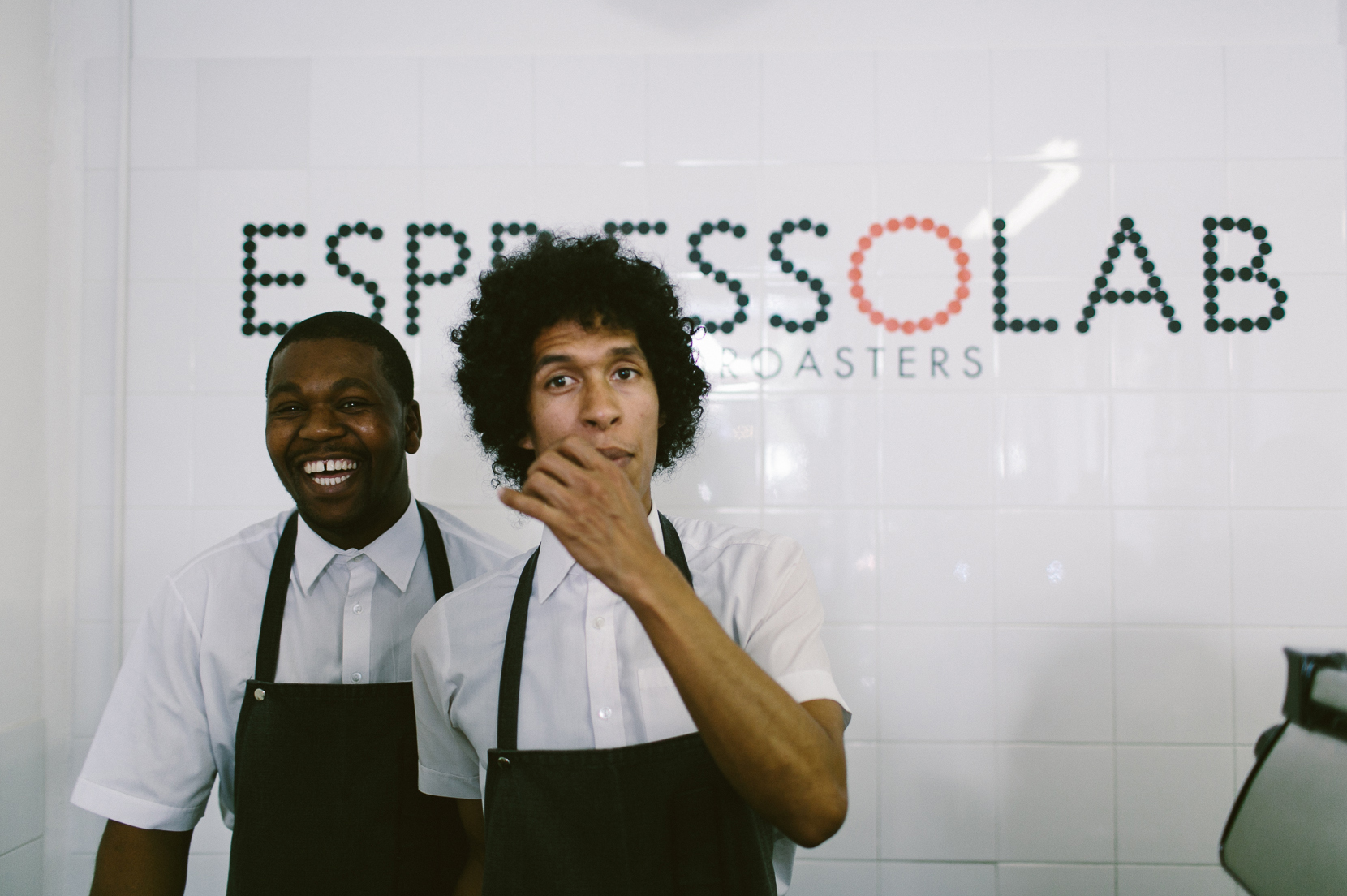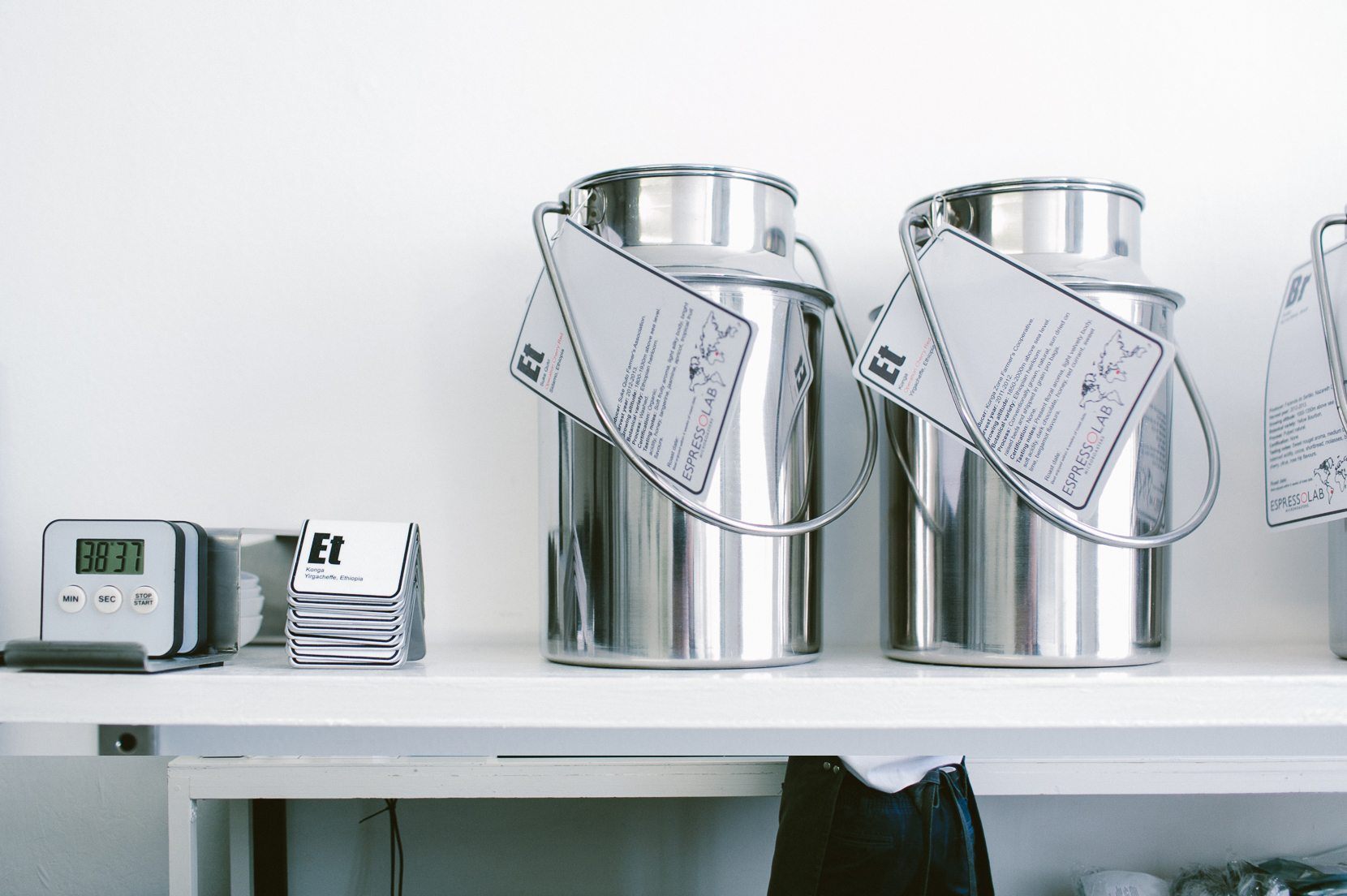 Watching Jeremy go through the process of preparing our coffee was really beautiful. There was no loud espresso machine screeching or steam blowing it was quite simple, beautiful, and quiet.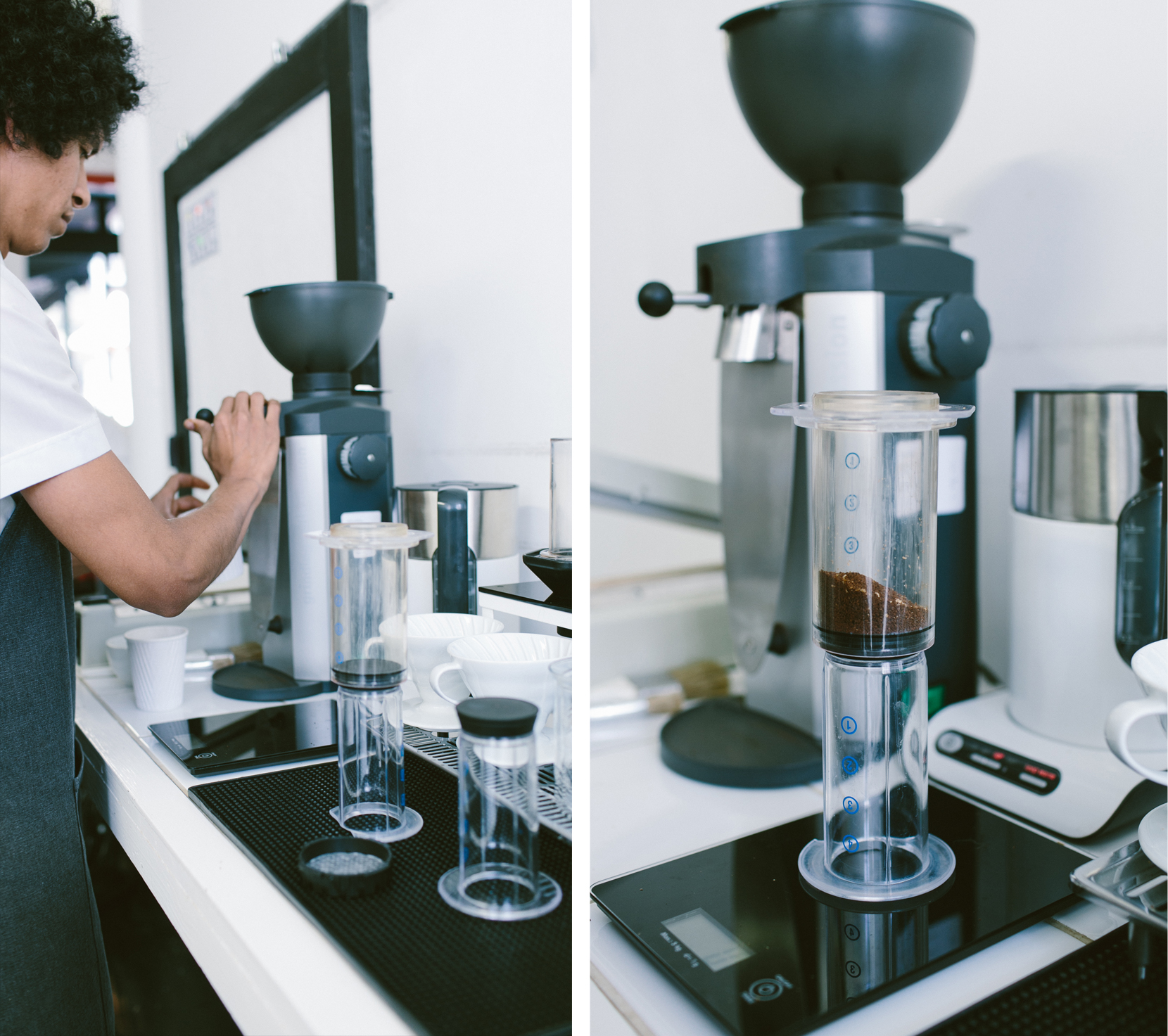 In many ways watching him make our coffee was like watching a chemist create some new life changing mixture. This was coffee on a whole new level, it was floral, complex and completely enjoyable.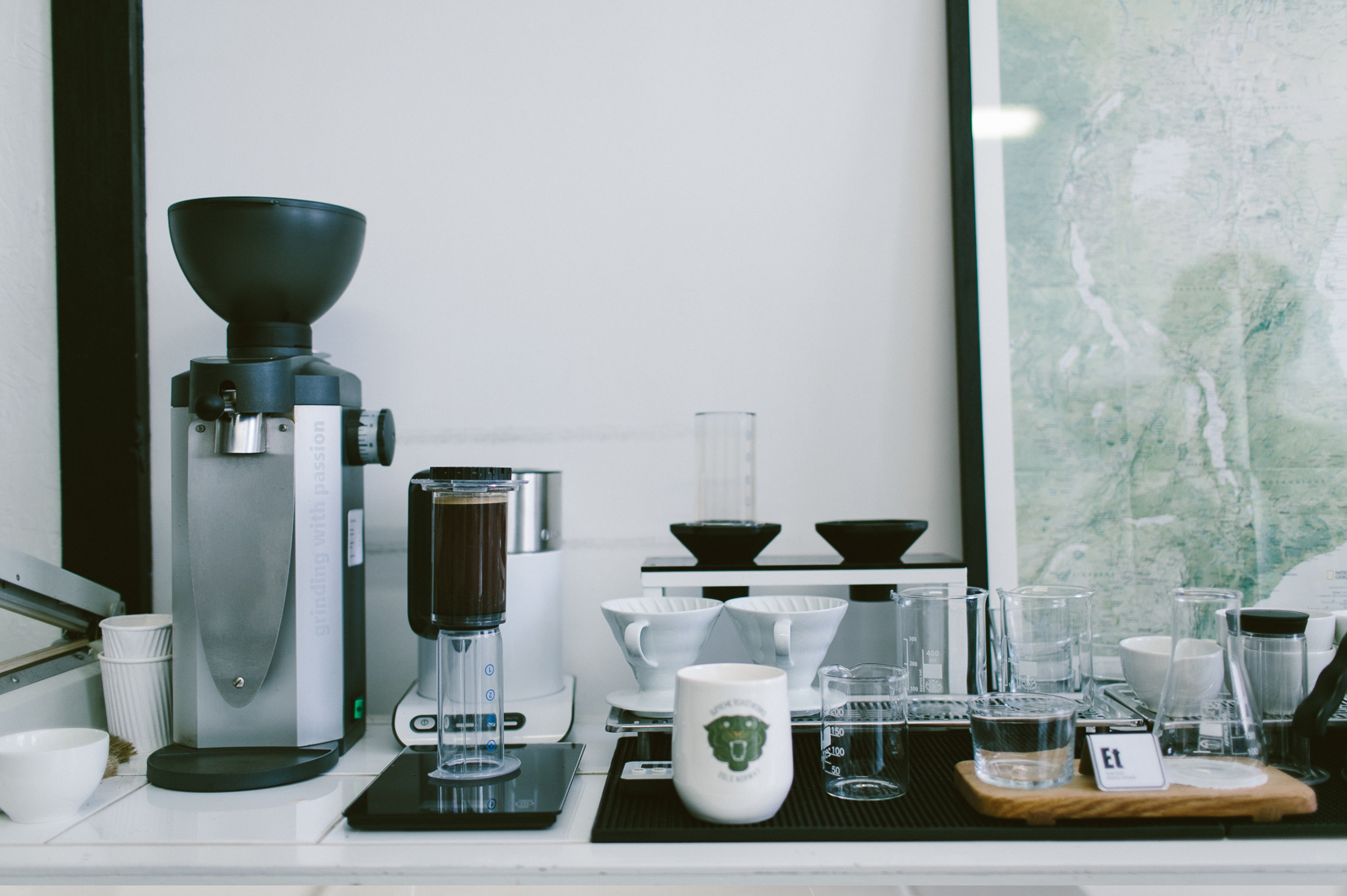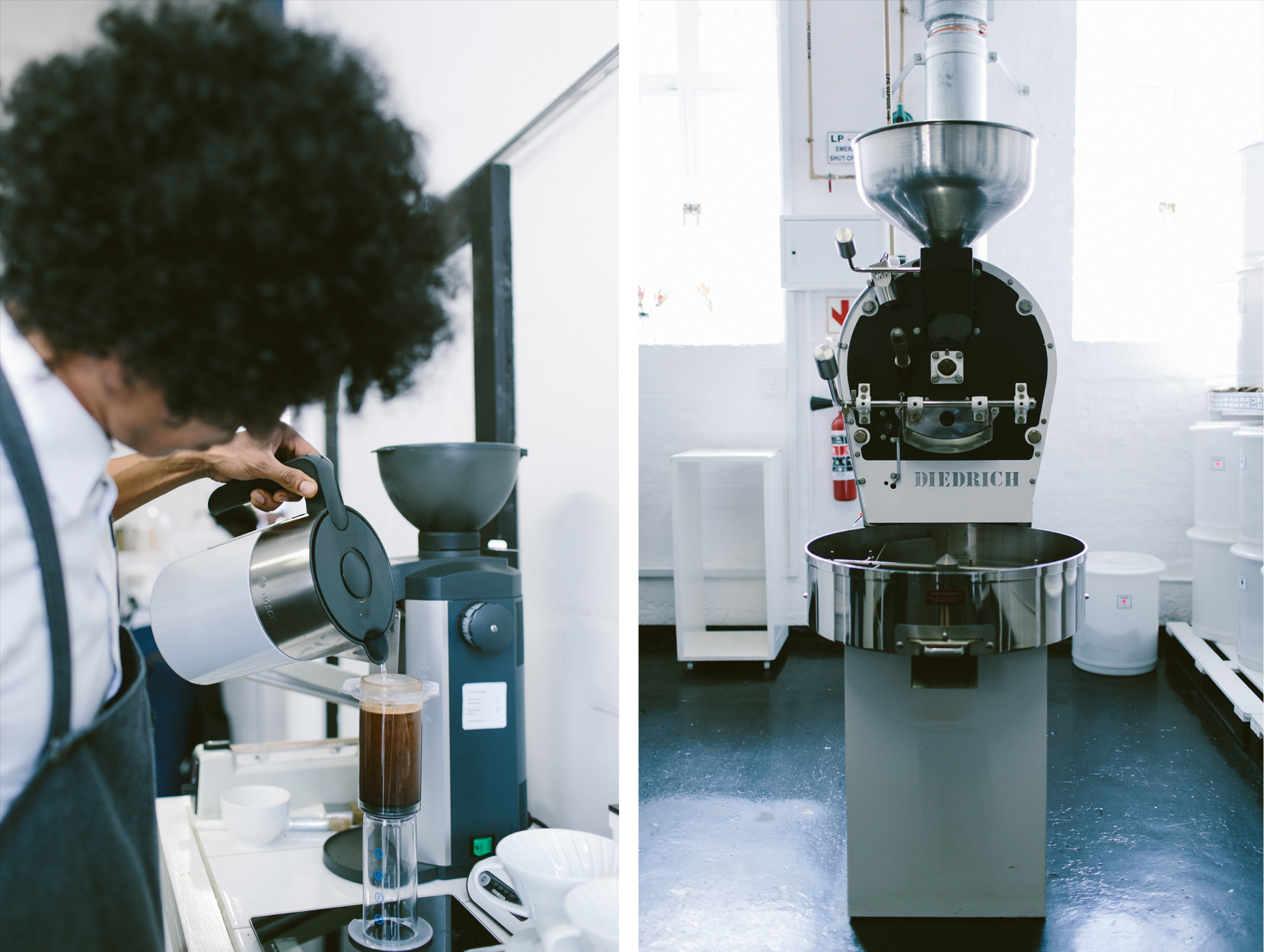 Espresso Lab is a micro-roaster, which means they roast small batches of beans within their own facility. We had a bag at our apartment from Aaron when we arrived, but we had to pick up more while we were there to make sure we had some when we came home.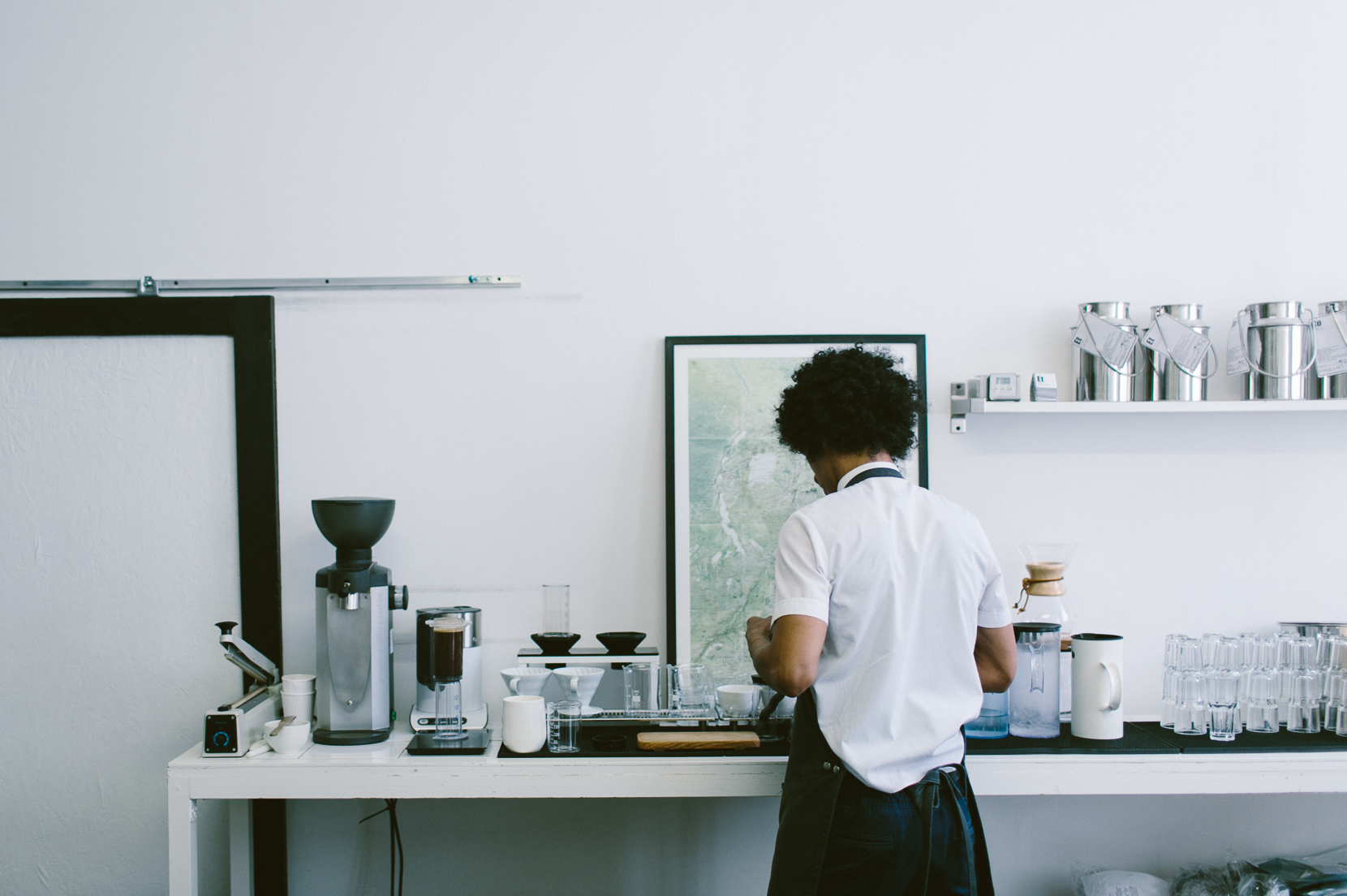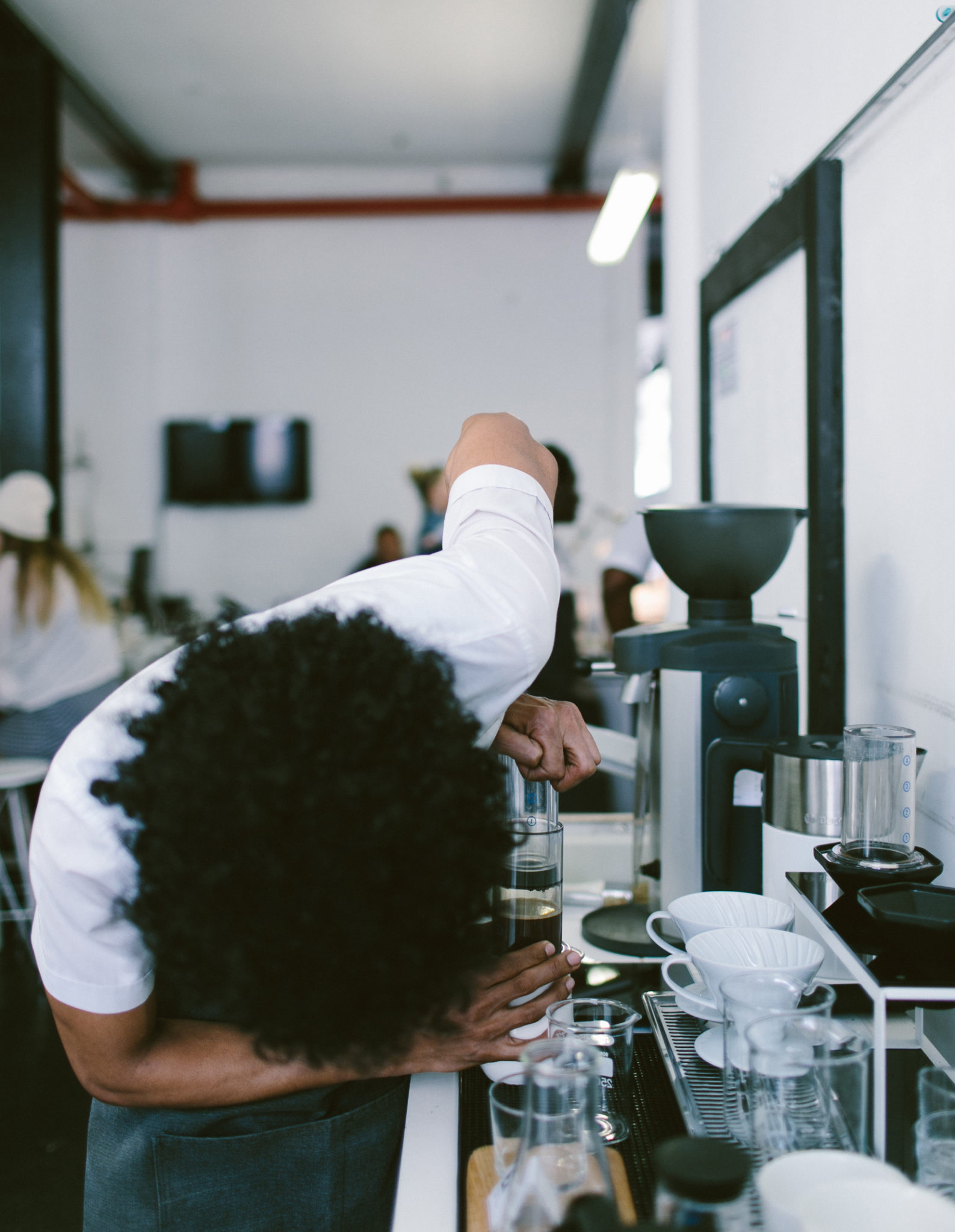 Jeremy's choice was the Ethiopia from the Suke Quto Farmer's Cooperative from the 2012-2013 harvest year. It was grown at 1800-1930m above sea level, it's a botanical variety Ethiopian heirloom, it is water processed, certified organic and has taste notes of soft fruity aroma, light silky body, bright acidity, honey, tangerine, jasmine, apricot, tropical fruit flavors. I thought I was just getting coffee, until I got the whole story of the beans. After explaining the beans, Jeremy talked about the beauty of the Aeropress and how it creates one of the cleanest and most amazing cups of coffee. There is no residue at the base of your mug when you finish and it will bring out the natural sweet flavors that you should taste when having coffee. A good cup of coffee will taste sweet not bitter as coffee beans are a fruit. Are you as ready for a cup of coffee now as I was?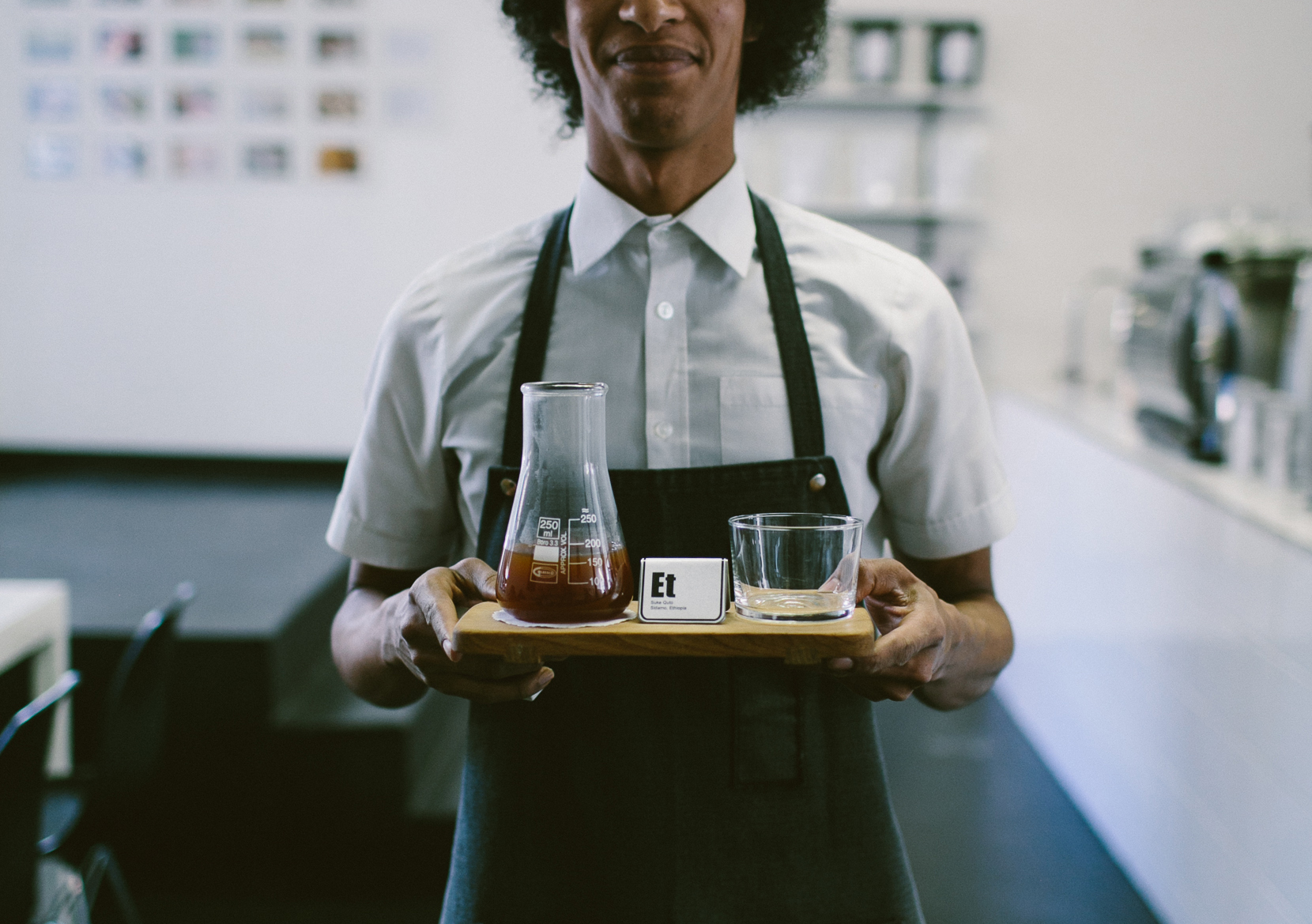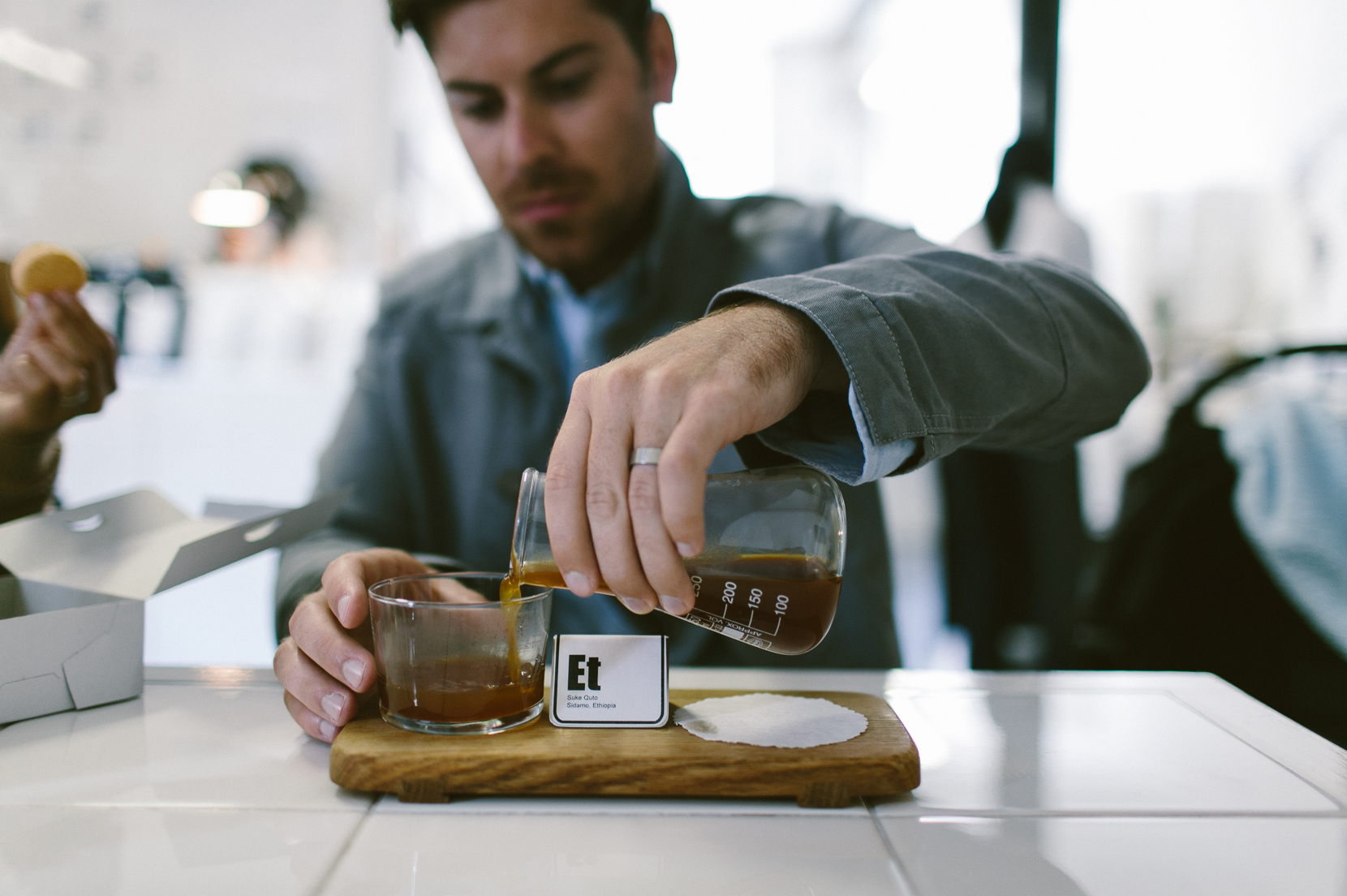 As I finally got to sit down and enjoy my coffee it did not disappoint. Megan pulled out some macaroons from the market, and Jeremy sat down to join us and Marshall clan. It was the perfect way to end our afternoon. Of course we couldn't leave you all without a little bit of the Marshall Family cuteness that we have been enjoying.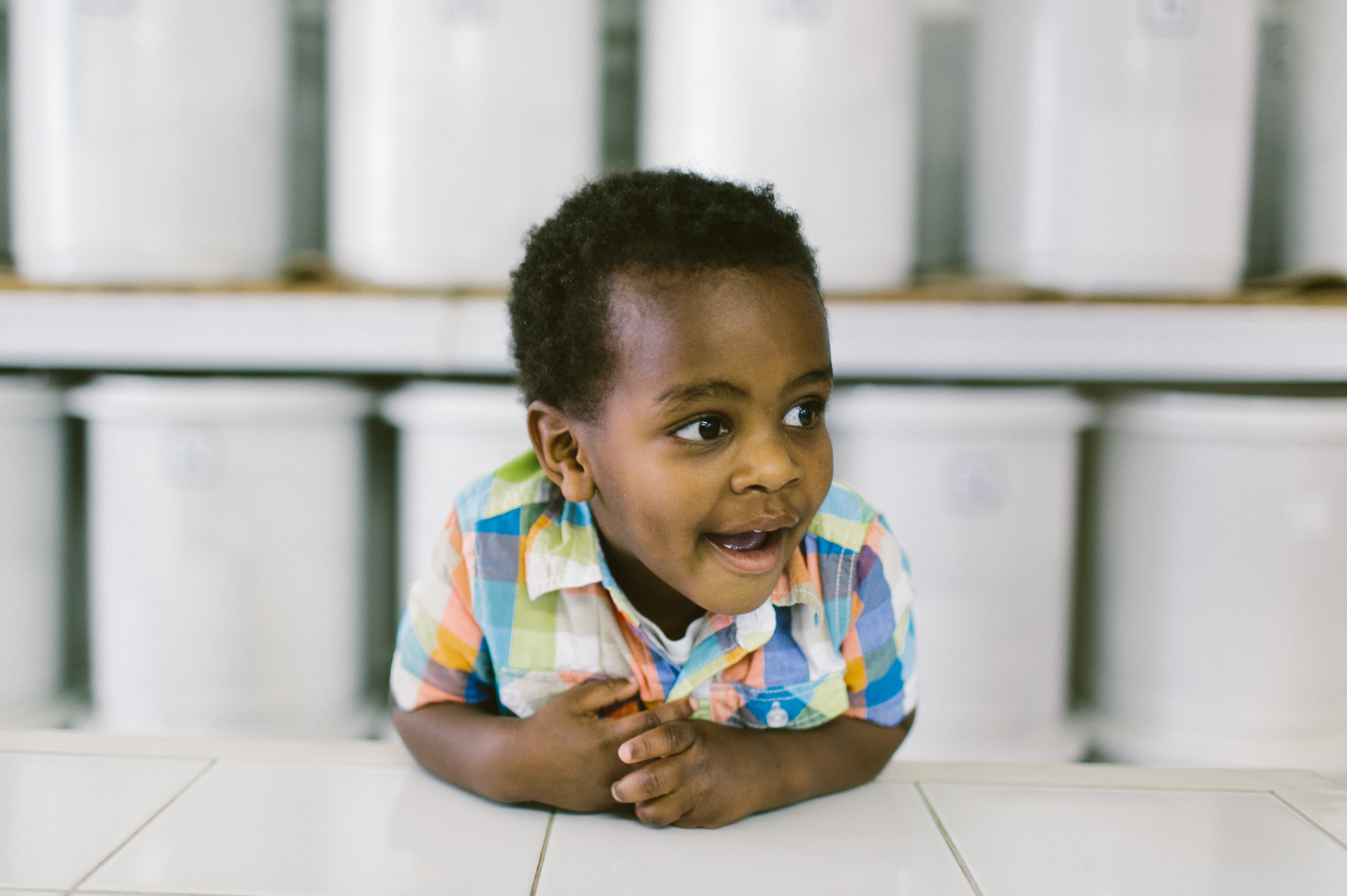 I am not ready for kids just yet, but I love borrowing them and giving them back. It's been so much fun to get to know Zurich and Israel, the two little ones in the photo below. They have really stolen our hearts to say the least.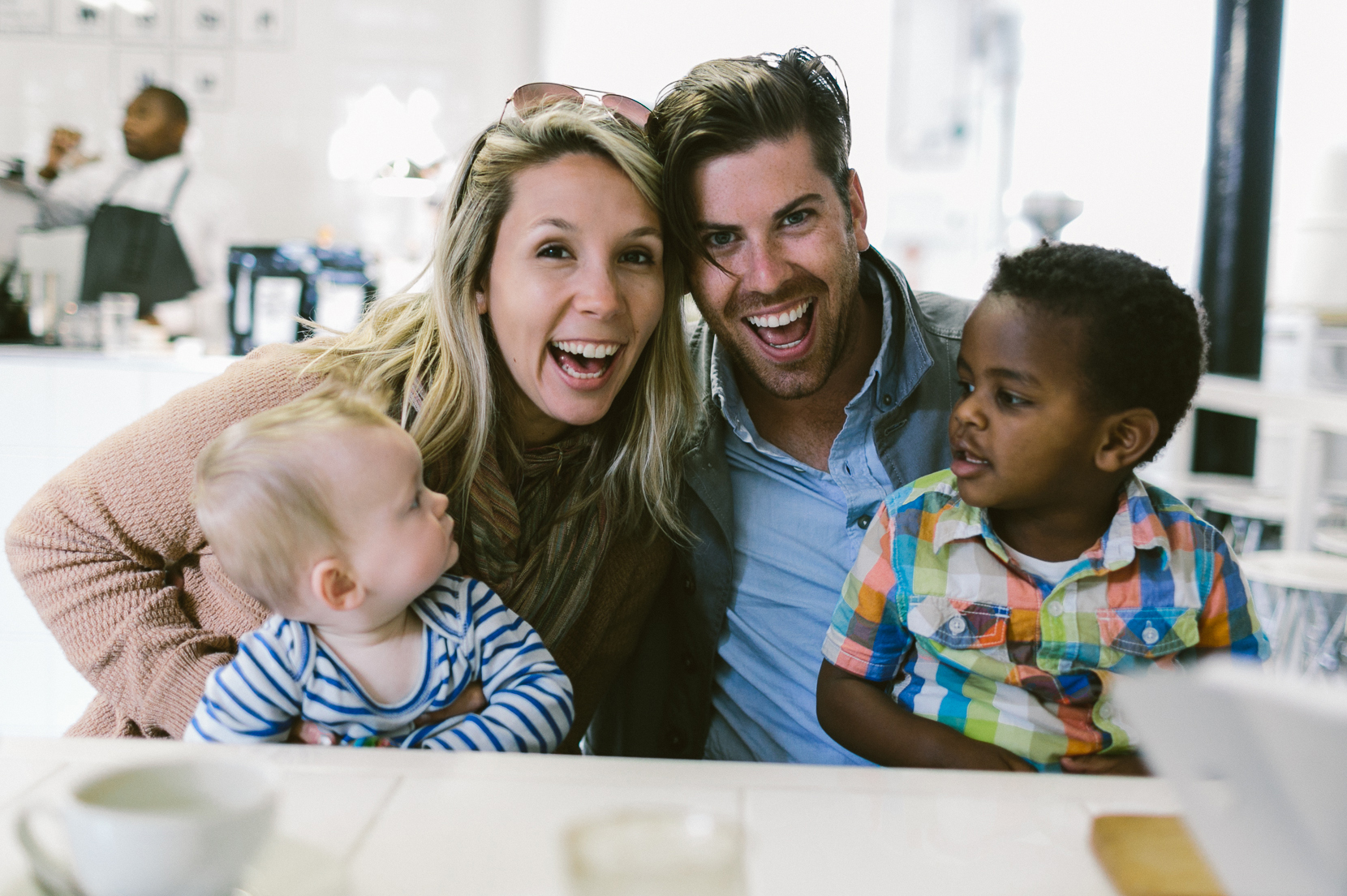 After we said goodbye to the Marshalls we headed out to visit some Penguins! Check back tomorrow for our happy feet adventure.