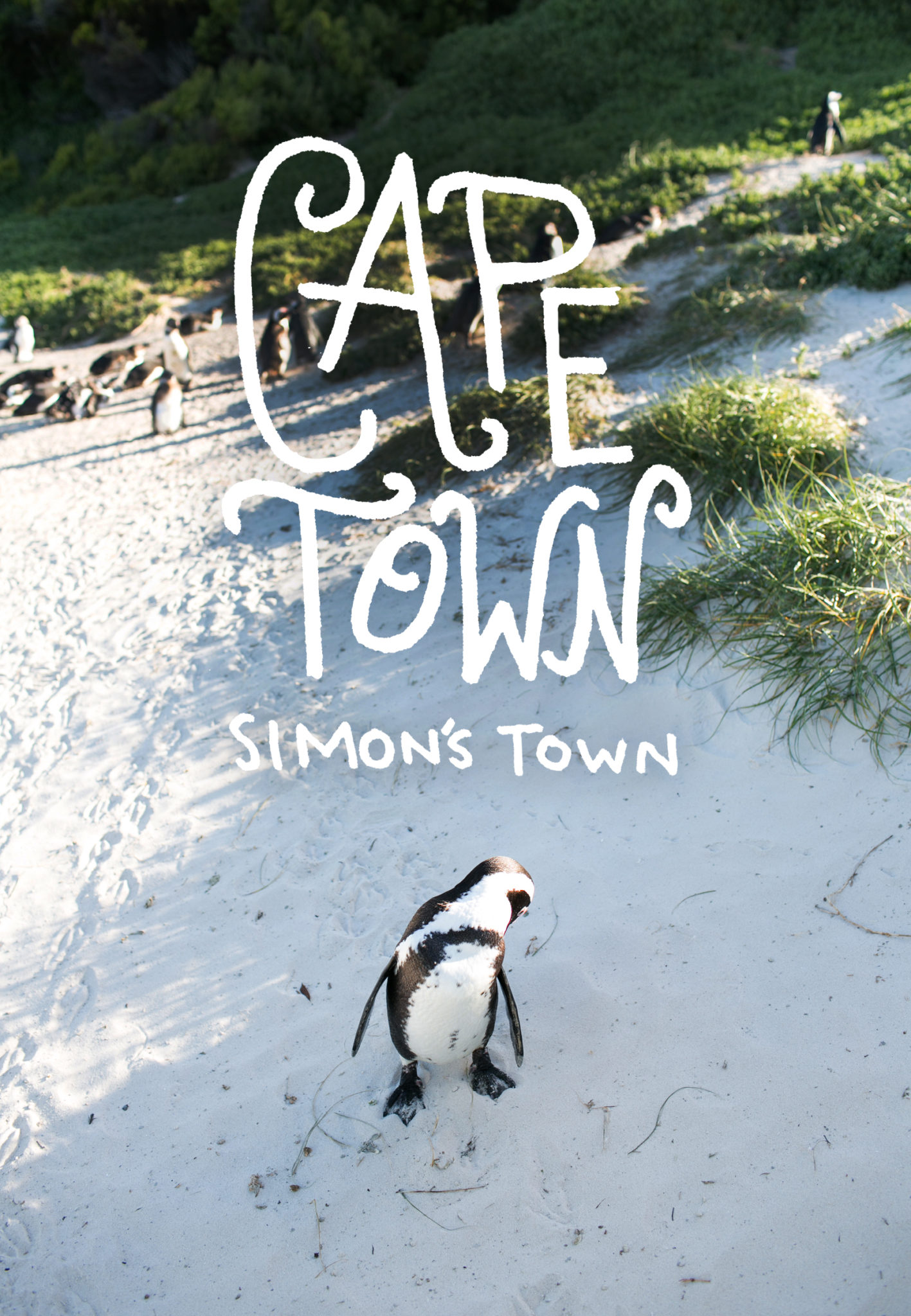 I am sure you all our announcement about completing an app in a day. It was a major undertaking, but we are so happy with the results and cannot wait to start seeing many of you use it whether you are local to Cape Town or just traveling through.
Within the pack you will find graphics that says Simon's Town and Boulders Beach. After visiting I created those graphics so I am really glad I can share some more about this sweet little place toward the very tip of the Cape Point.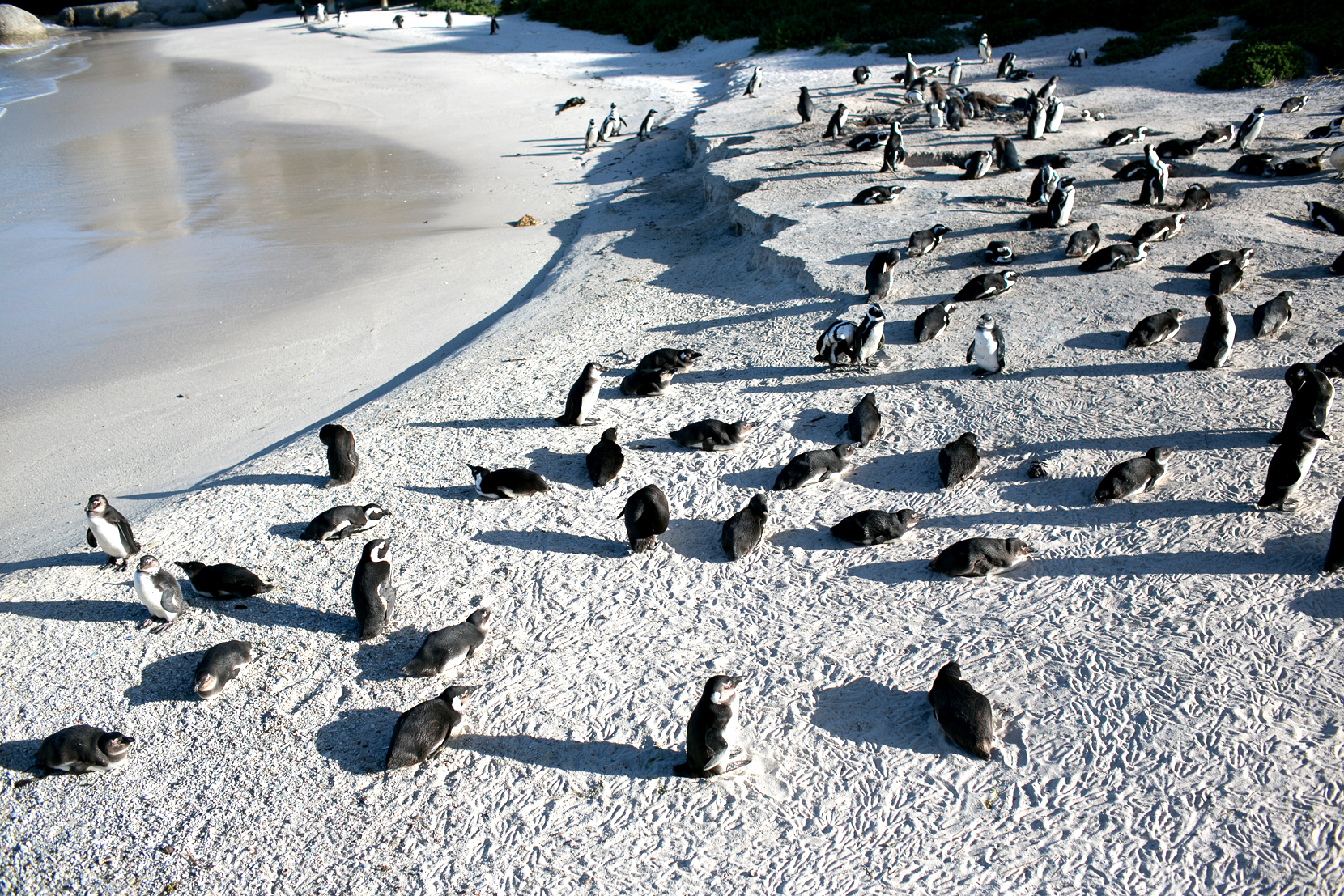 Simon's Town is a sweet little beach town that I would equivocate to a small town near us called Northport. Here in Simon's Town you can surf, rent the cutest bungalows, get chased by baboons, and most importantly hang out with some penguins down at Boulders Beach.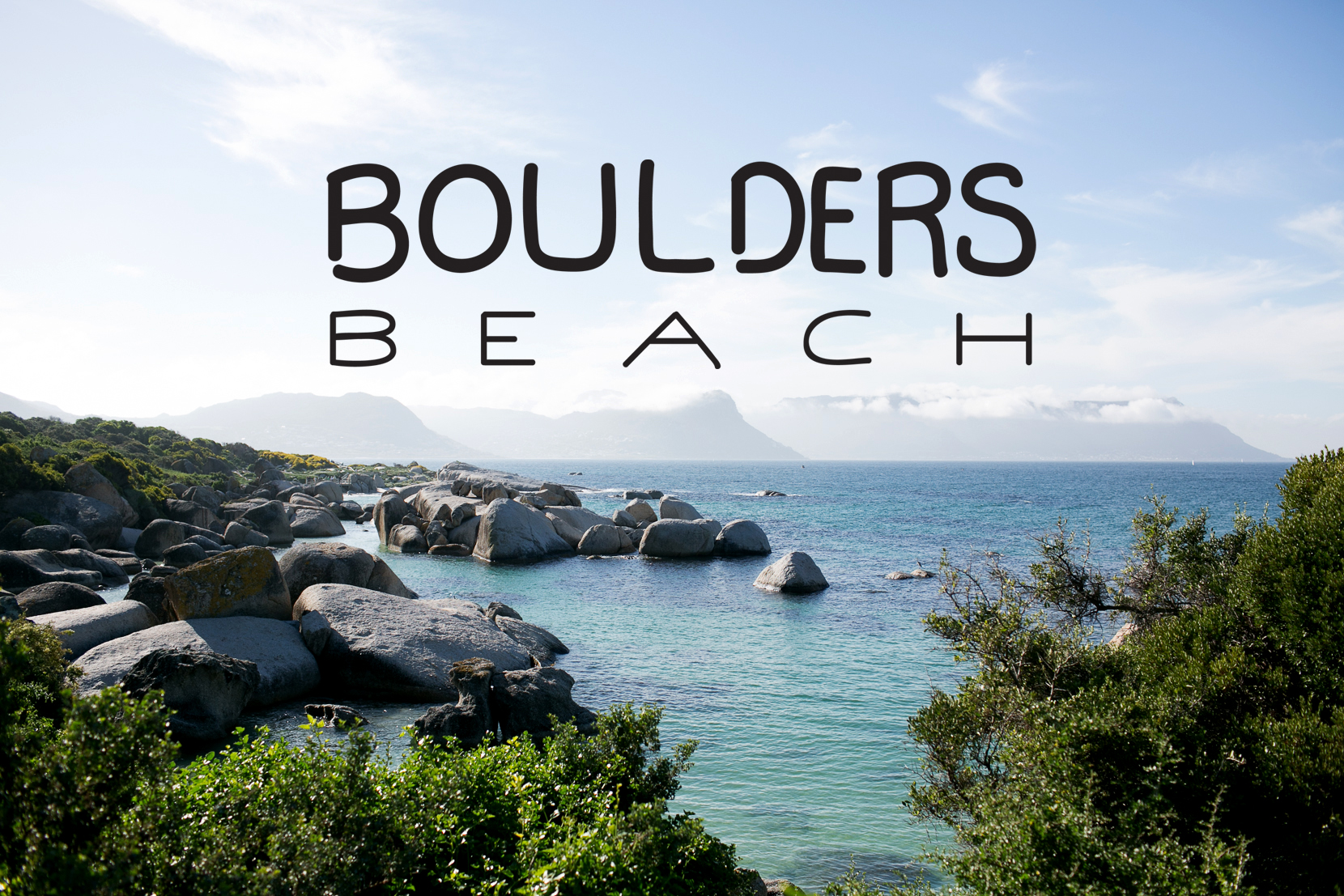 I am a huge animal lover so anytime I get a chance to walk around with some cute furry friends I am in. Not to mention these furry friends are rare to see outside of zoos. In Simon's Town it is one of the few places in the world you can wander with them in their natural habitat. You must walk on a boardwalk in order to not disturb they habitat but you feel as if you are really with them on the beach. As you can see you can get very close them. I am sure there are places and other public beaches where they do roam more freely amongst the locals, but we had a little period of time to get a peak at them so we went the easy tourist route.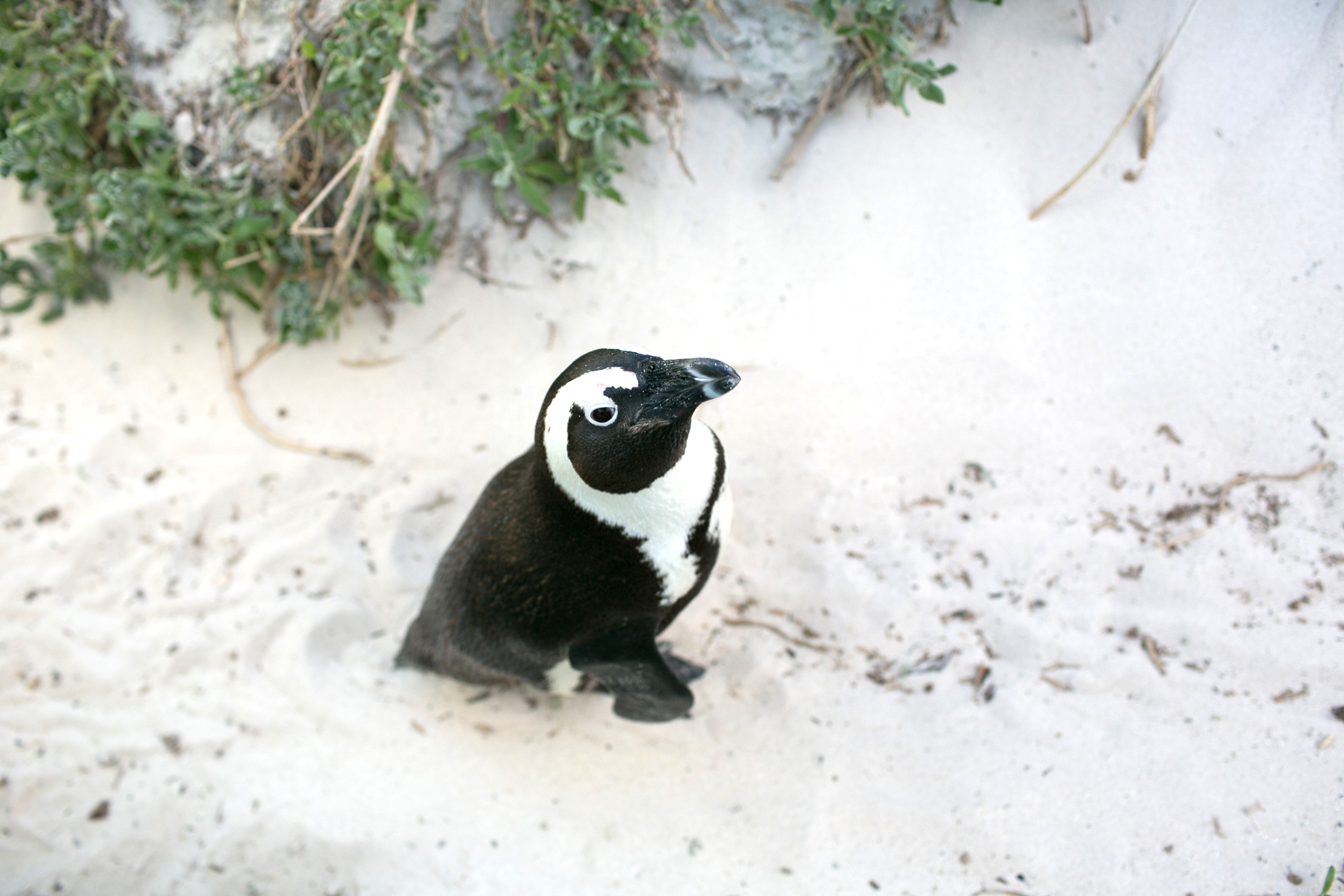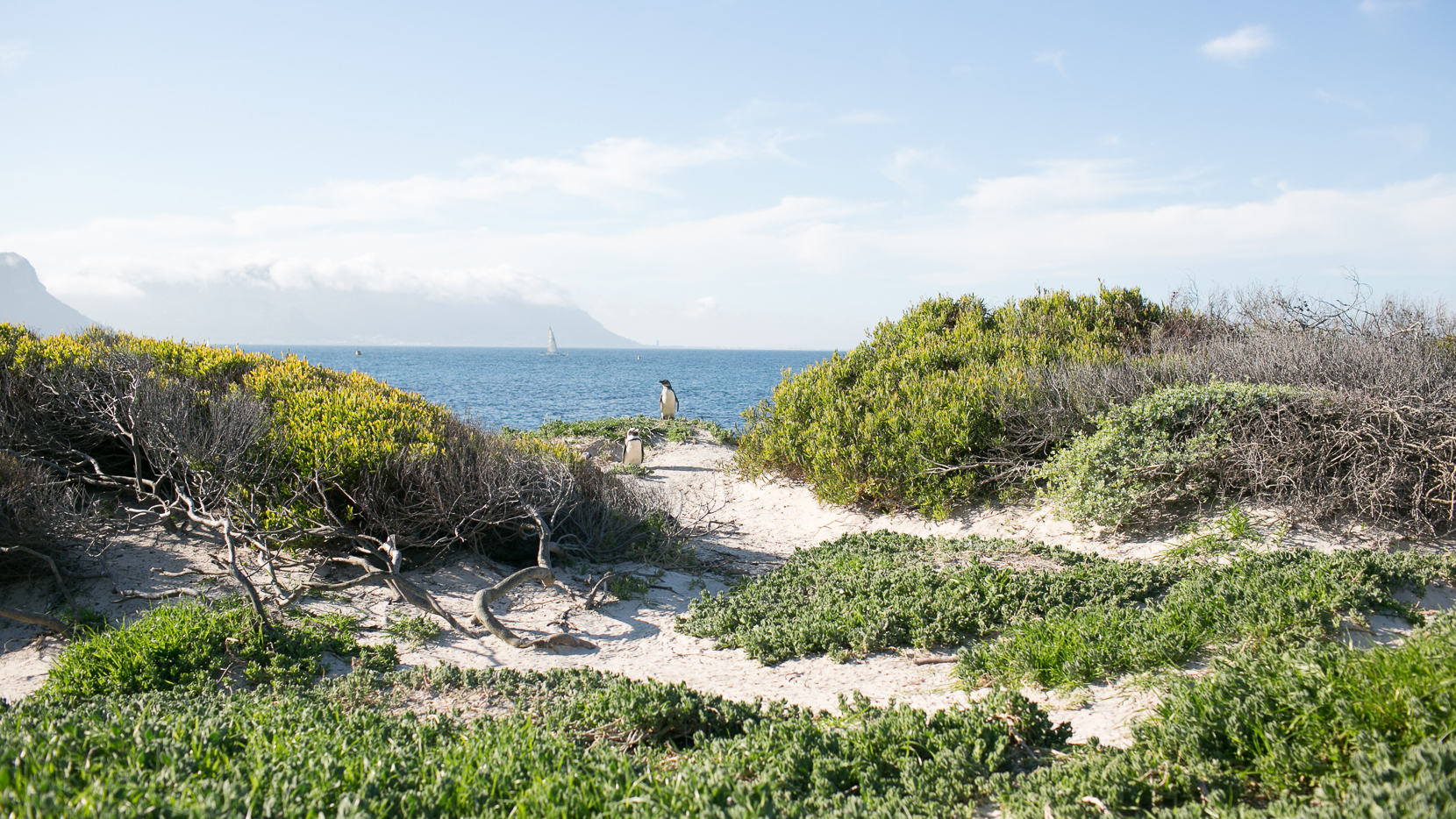 These little guys were in the middle of breeding season so they were very active and we got pretty up close with many of them. They were not camera shy or lacking in curiosity at all. In fact one of them followed us the whole way in and out. He was ready to come home with us it seemed.
It costs about $9 for both of us to get in to the nature preserve and it is well worth it. I hear this is also a great location for whale sitings as well.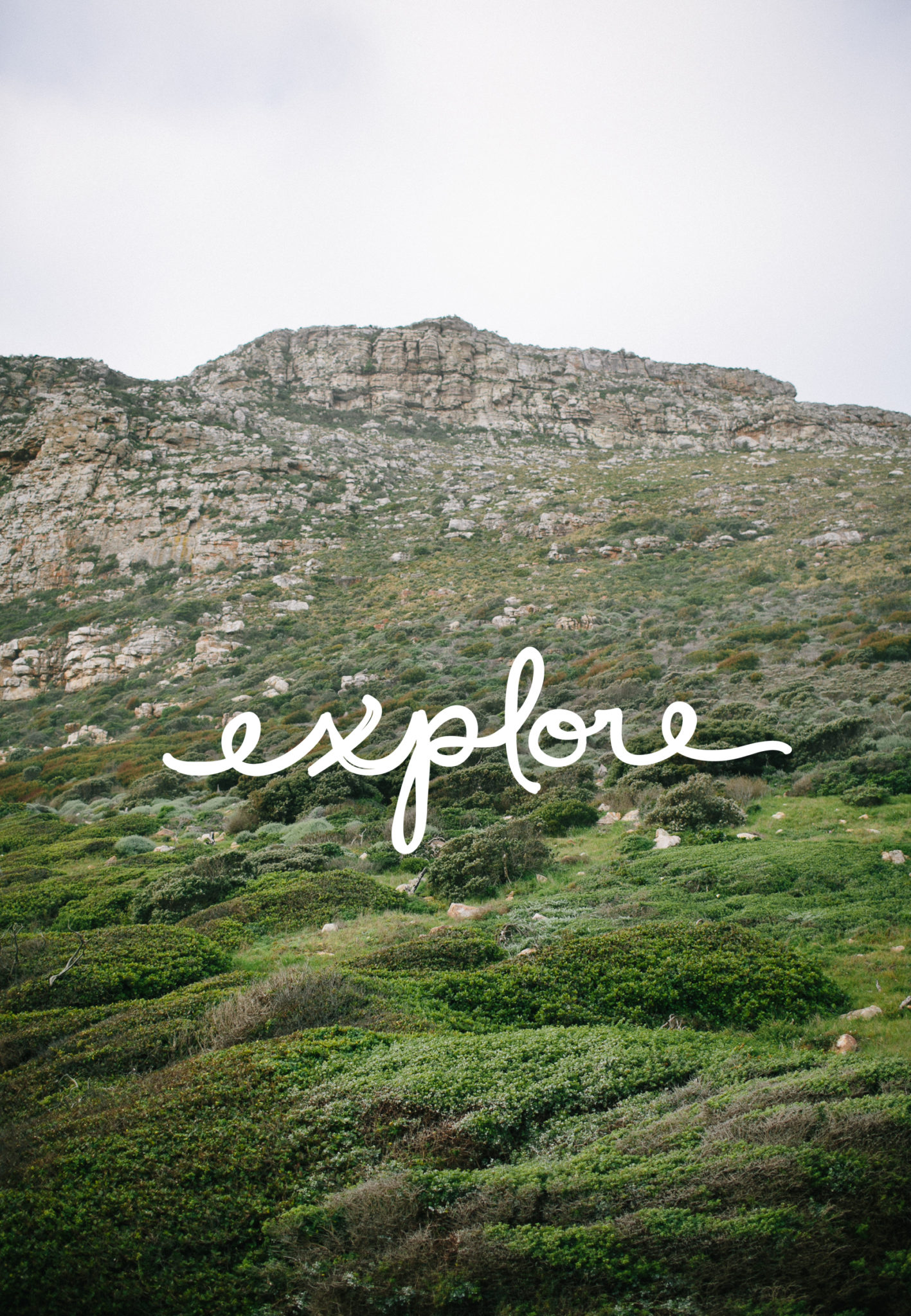 As we said our goodbyes to our new found friends, we hopped in the car to finish our drive around the cape and to head watch the sunset, but the beauty of the M-65 drive is all the stops along the way to pull off and enjoy the view.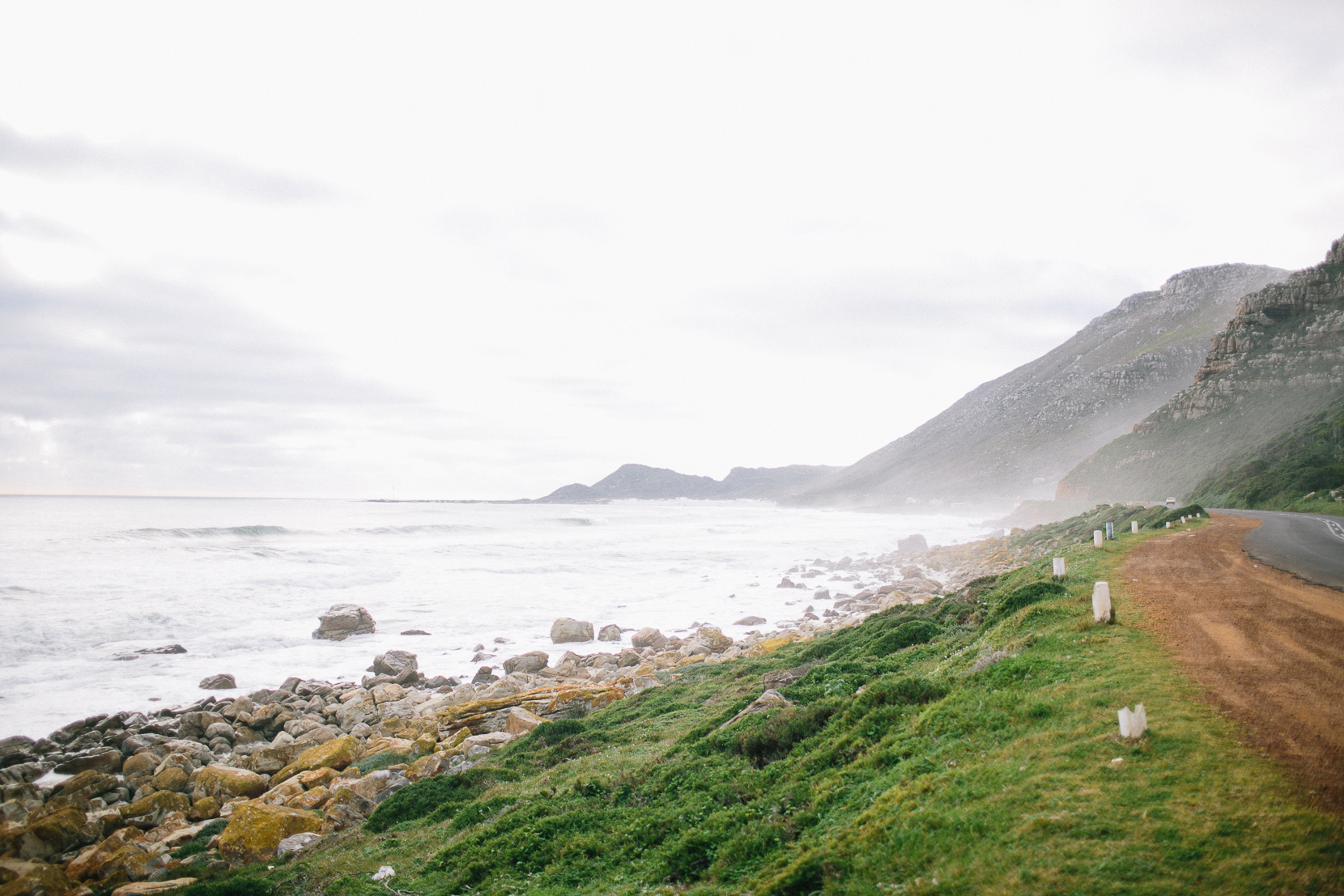 Minus the baboon signs warning to watch for them (they were not active during the time we were there, but supposedly they can be pretty aggressive about making your stops fairly difficult) every pull off offered an incredible view. We wanted to stop at every one, but in order to make it to the beach for sunset we had to keep moving.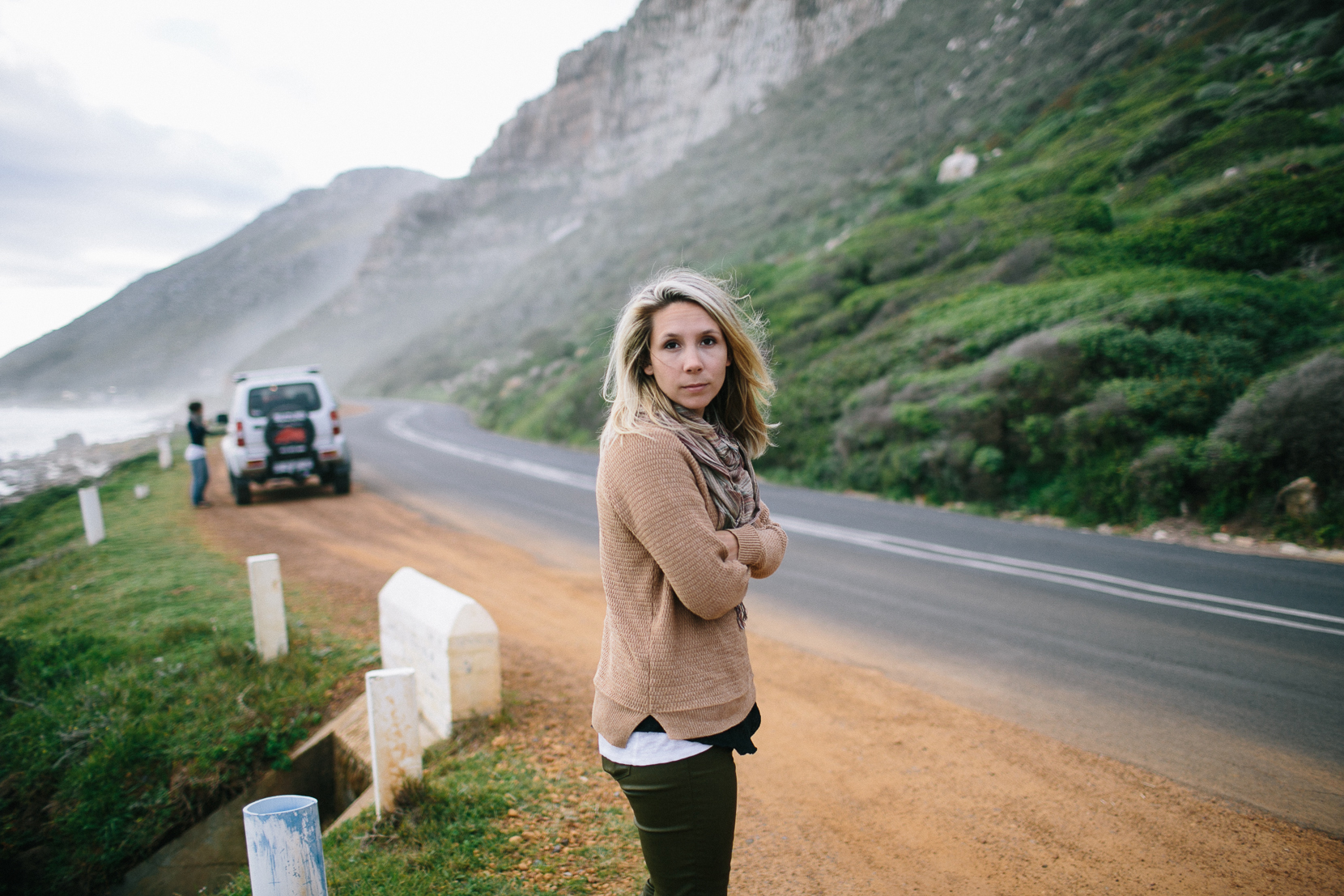 On our way through we saw all sorts of parts of South Africa, much like the Africa you would expect. We drove through everything from farm lands full of ostriches to very sad slums to adorable beach side artist communities. I think this is the beauty of South Africa, there is such a wide array in terms of culture, religion, lifestyle, and everything in between it makes it extremely eye-opening and interesting to see how this wide gap interacts both positively and negatively.
It was good to see South Africa like that not only is it one of the most unique and beautiful landscapes I have ever seen, but to experience how this place deals with the large differences in its people.
Tomorrow I will share our final travel post from Cape Town. It makes me sad, but I have a feeling we will be back to this amazing place to explore even more in the coming years.
On a side note: we are back in the states and in Michigan for a little over 48 hours before we head south to Dallas for Circles Conference where I will be speaking. After that it is on to Palm Springs, California for DesignerVaca...as much as I thought I would hate all the flying I am rather enjoying it.