When I was in Seattle I was told I had totally blogger-failed because I have no tree or even began to decorate. I had to agree. I had failed as a blogger, so over the weekend we totally redeemed ourselves. With travel and so much focus on catching up on design work before the holidays we didn't even realize Christmas was next week?!?!) So we finally put the Christmas music on, pored some hot cider in our mugs and drove out to our favorite family owned tree farm, William's Christmas Tree Farm in Traverse City.
I was so happy when we went there was still some snow. It has been quickly melting the last few days and I was so happy to see bits of the pretty white stuff laying all around. I don't know if I could go tree hunting without at least a little snow on the ground. It just wouldn't be right.
We went with our lovely friends Hillary and Matt and they were so sweet to take this photo of us. I love it! Actually I love it so much it is going to be our (little bit late) Christmas card. It feels so us and I am bound and determined to not have a total blogger fail this Christmas and will get some cards this in the mail this year!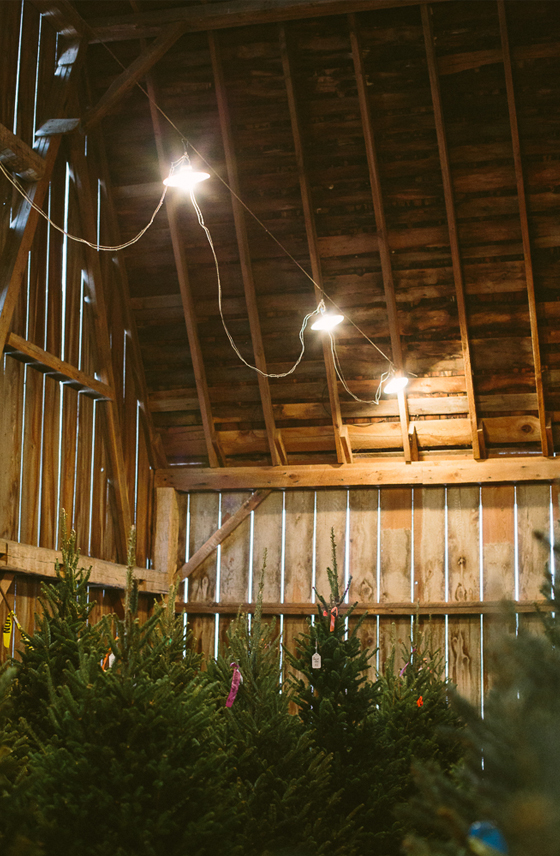 To find our tree at William's barn we had to wander through a century old dairy barn full of various kinds of trees and the most wonderful smell in the air. The owner Ross and his wife, the cutest couple in the world, helped us hand puck the perfect tree. They were so wonderful and even remembered us from last year. How amazing is that?
I try not to plan what tree we are going to get, but this year I feel in love with the Concolor trees. The wide brissels, citrus scent, and soft needles just felt so perfect this year. We will be spending Christmas down state with my family  so we were on the lookout for a smaller tree this year. We needed one just big enough to bring the spirit of Christmas into our home.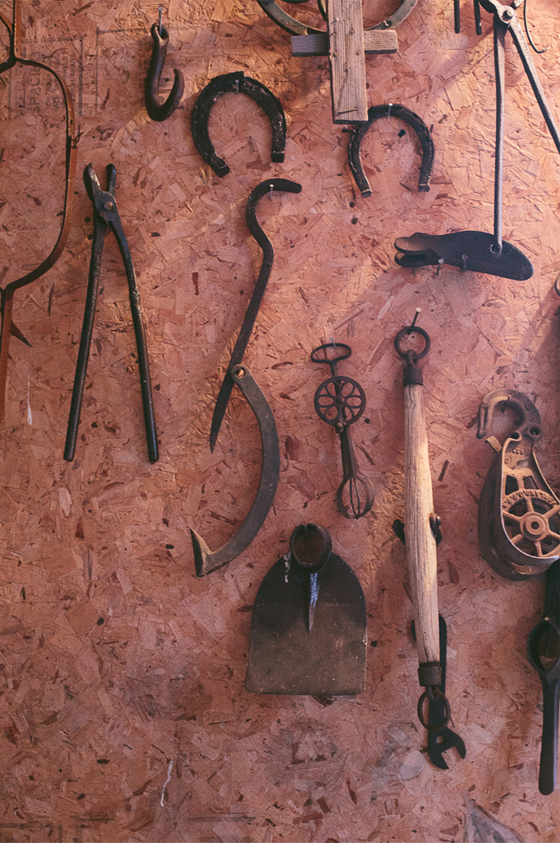 I remember the first time we went by William's barn, I thought oh my goodness isn't that the most beautiful barn? The faded red paint on the sides of the barn cater perfectly to the placing of fresh wreaths especially against the snow. It is an essential start to our Christmas season.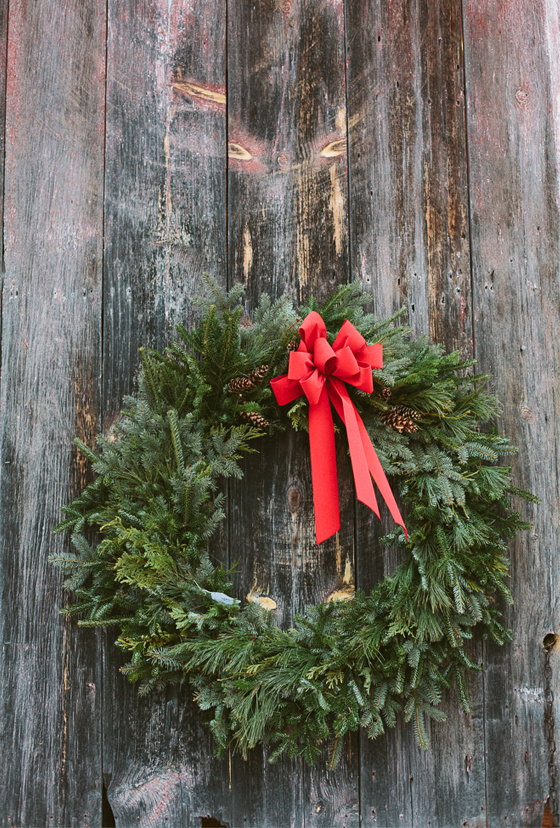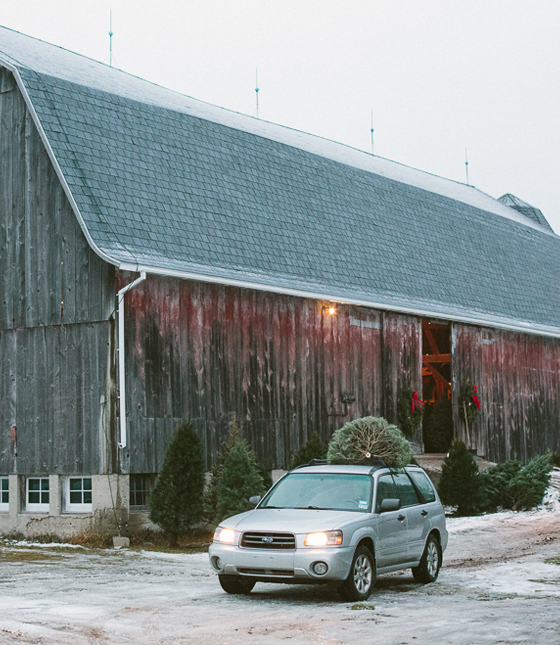 We drove home with hot chocolate in hand and rosie cheeks so happy to have a tree to decorate. Every year we pick a tree it feels like we are choosing a new family member to celebrate Christmas with us…doesn't it?