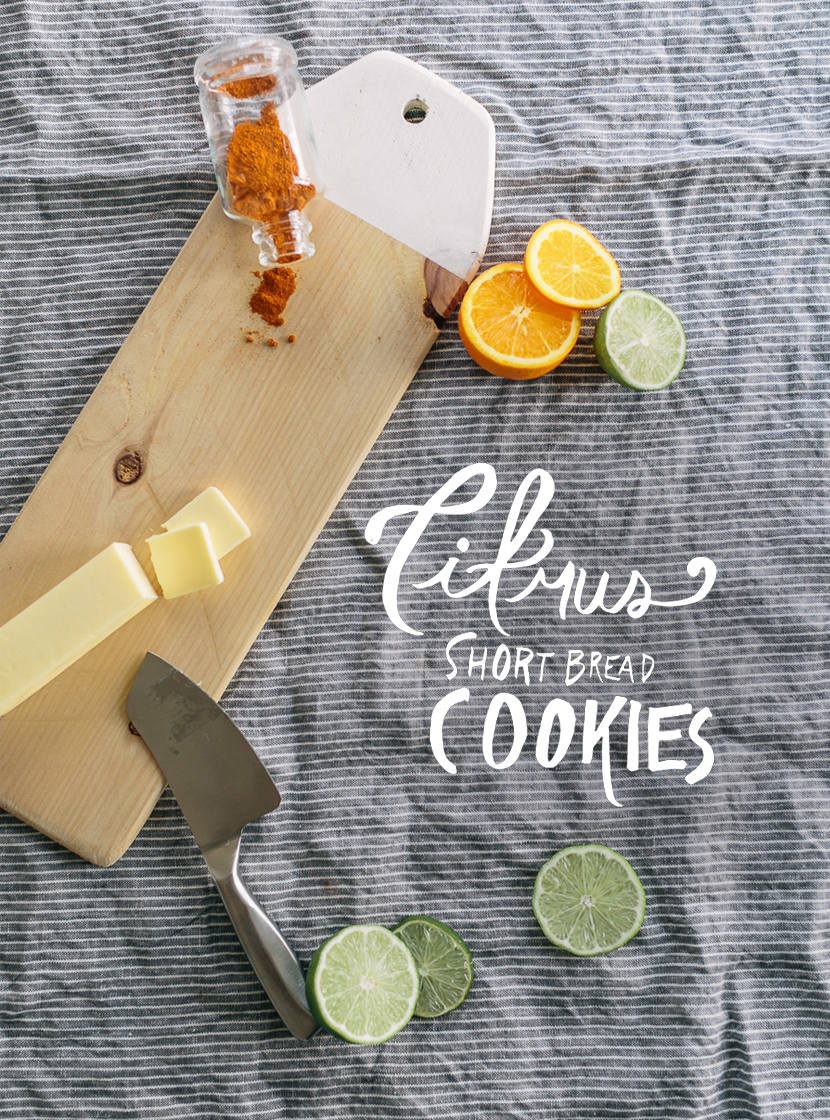 Years ago I used to bake a lot, when I decided to get healthy and kick my flour and sugar habits I gave up my Friday evening in the kitchen with the mixer. However, from time-to-time I still get the itch to bake something simple to share with those I love after a great meal. A simple citrus and spice shortbread cookie with coconut cream icing is the perfect baked good for such an occasion. So no this is by no means a diet or health cookie, but once and a while a small and simple treat should be enjoyed.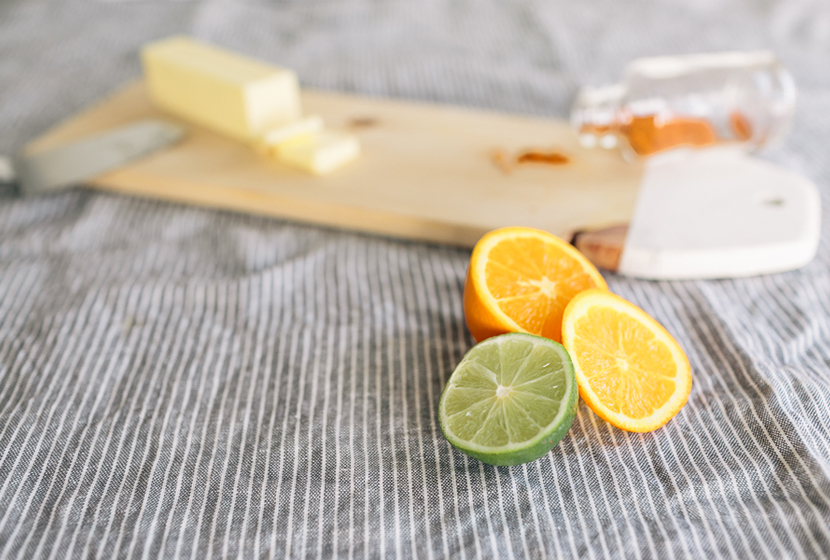 The best part about this recipe is that you can replace the citrus and spice ingredients with nearly ANYTHING you want. In fact, I have made them with lavender, Rosemary, and even cocoa. I love recipes that leave room for creativity, don't you? Here is what you will need:
For the Cookies:
8 Ounces (2 sticks) of room temperature un-salted butter
1/2 cup sugar
2 cups all purpose flour
Zest of 1 lime and 1 orange
1/4 tsp cayenne pepper
1/2 tsp vanilla
Frosting:
1 can full fat coconut milk (water removed and just the fatty part of the milk that sits on top is what you will use… reserve the water for a smoothie)
1/2 tsp vanilla
2-4 cups of powder sugar (whatever it takes to create the frosting constancy you desire)
Like I said too, the Citrus and Cayenne can be replaced in this recipe for nearly any type of shortbread cookie you may want.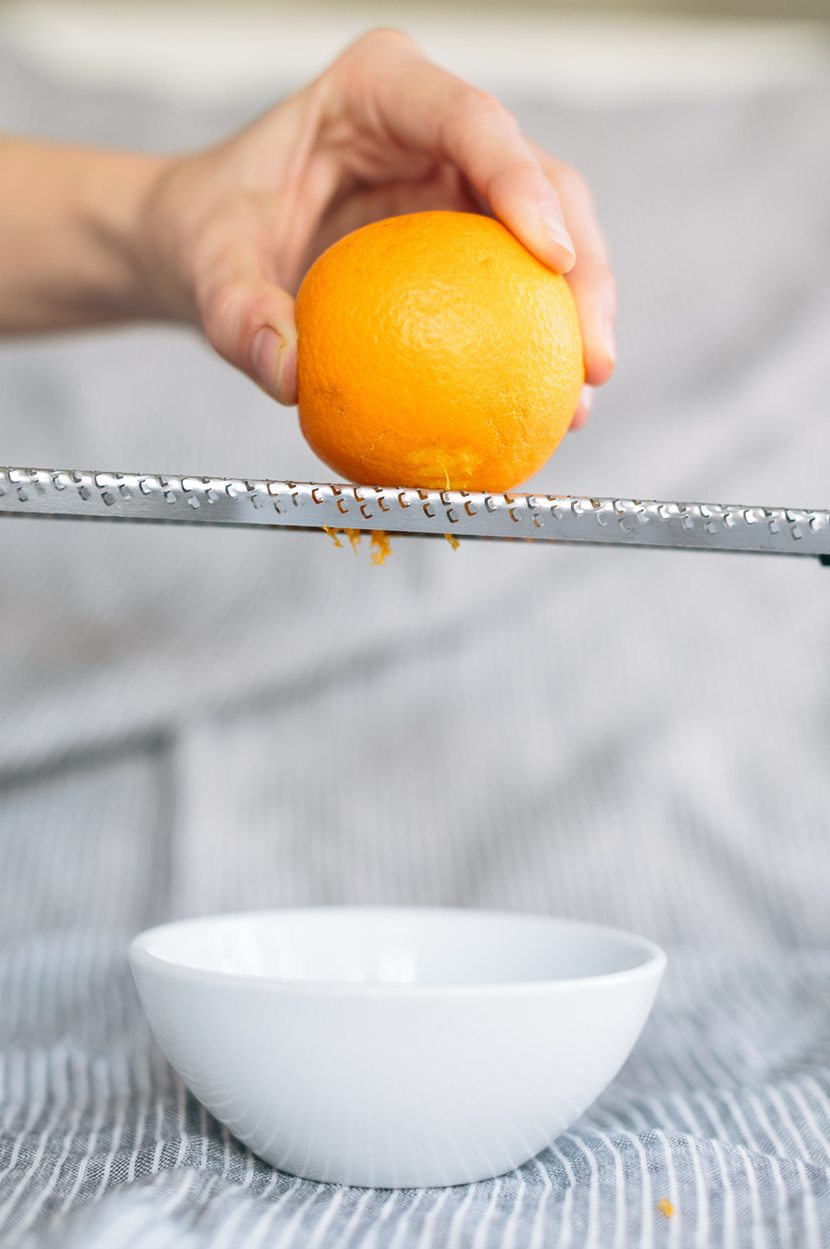 To create the cookies, combine all the ingredients in a food processor. After about 3 minutes a dough should form. Before removing the dough, lay down 1-2 pieces of plastic wrap on a hard surface. Then, with your hands, remove the dough and roll it into a long tube. The dough should be about 2 – 4 inches in diameter. Wrap the plastic wrap around the dough and smooth it all out very well and carefully transfer the dough to the refrigerator to sit for 30 minutes or overnight depending on how quickly you want to treat yourself to them.
Before removing the dough from the fridge, preheat the oven to 300 degrees and place a piece of parchment paper on a baking sheet. With you baking sheet ready, take the dough from the fridge and place on a hard cutting surface. Remove the plastic from the dough and slice 1/2 inch thick slices to form a round circle cookie. Place each slice on the parchment lined tray. You should roughly have between 15-24 cookies, depending on how long your roll of dough is and how thick you slice your cookies. Place them in the oven on 1-2 cookie sheets and cook for 25-30 minutes or until the cookies are slightly golden.
As the cookies are cooling, you can mix up the frosting. To begin skim off the thick milky coconut part of the coconut milk and place it in the mixing bowl (the "skim" coconut milk left can be used for your morning smoothie), add about 1 cup of the powdered sugar and the 1/2 teaspoon of vanilla extract. Whip it all together in your mixer, and continue to add powdered sugar till you either get a light glaze or a thicker frosting.
By this point your cookies should be cool enough to be frosted. While the frosting is still "wet" zest an orange and lime evenly over all the cookies. Feel free garnish from there, if you would like to get a little fancy!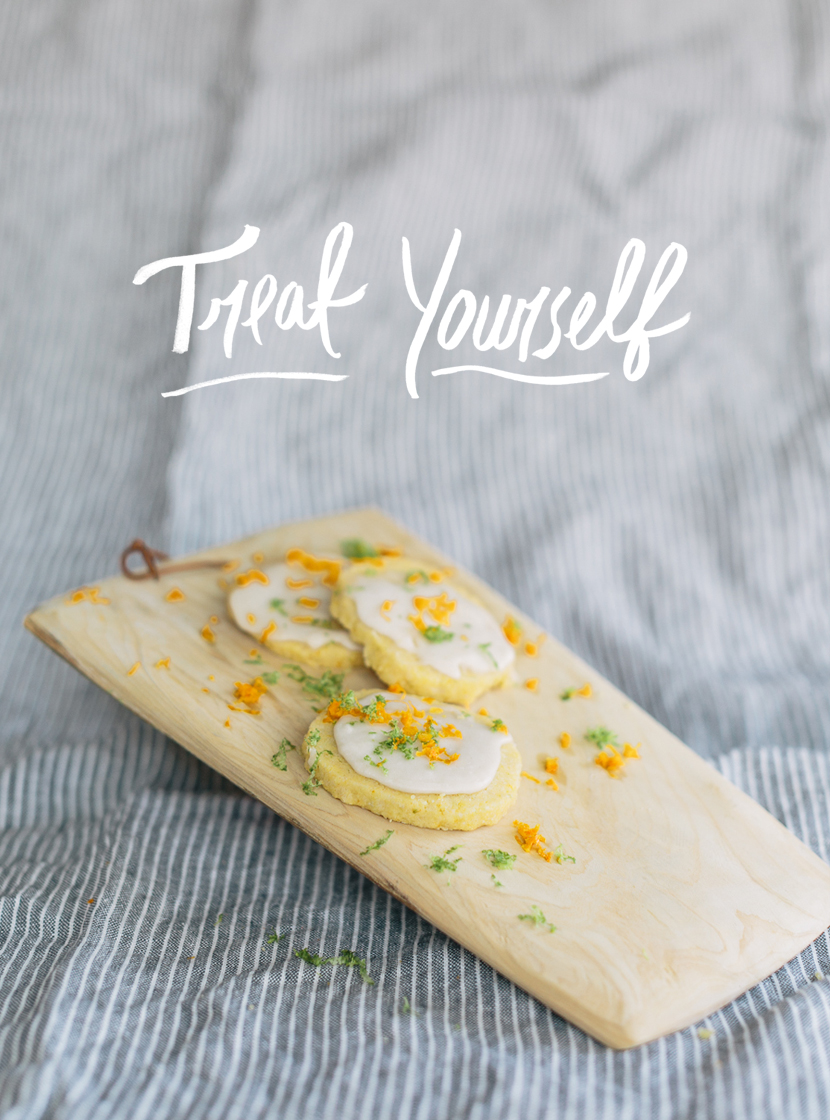 I hope y'all are having a great week thus far. Take time to treat yourself in some awesome way, whether it is a cookie, a massage, or even a meal at a favorite restaurant!
I'd love to see or hear of some creative ways you use this recipe. Tag me on Instagram @megangilger or leave a link below. I can't wait to see what you come up with.
This recipe was derived from A Garden For The House
Above styling items: Striped Linen Table Clothe from Horne , Dipped cutting board from Food52 Provisions, Glass Jar from Food52 Provisions, and Organic cutting board from Huzza from a few years ago