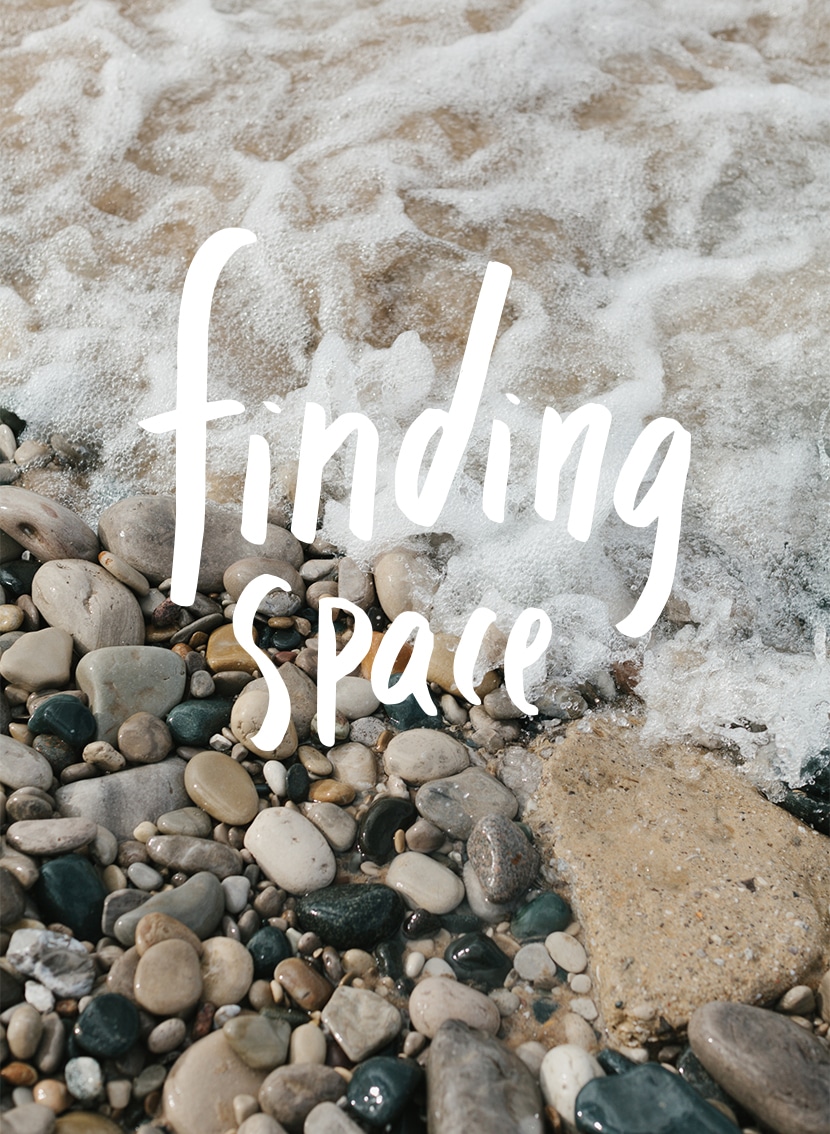 The sound of the waves beats against the shoreline as I walk south towards the Bluff. I am looking for rocks again. My pockets are already filled with Petoskey and Quartz, and a handful of rocks and minerals I have yet to learn the names of. The air is cold, my fingers wet from rinsing rocks in the Lake to see what lies beneath the sand on their surface. I move slowly, always scanning the rocks beneath my feet, knowing that despite my best abilities I am walking past incredible treasures. Buried beneath the Lake, beneath the dunes, beneath other rocks, there are surely thousands–millions–of rocks I can't even imagine.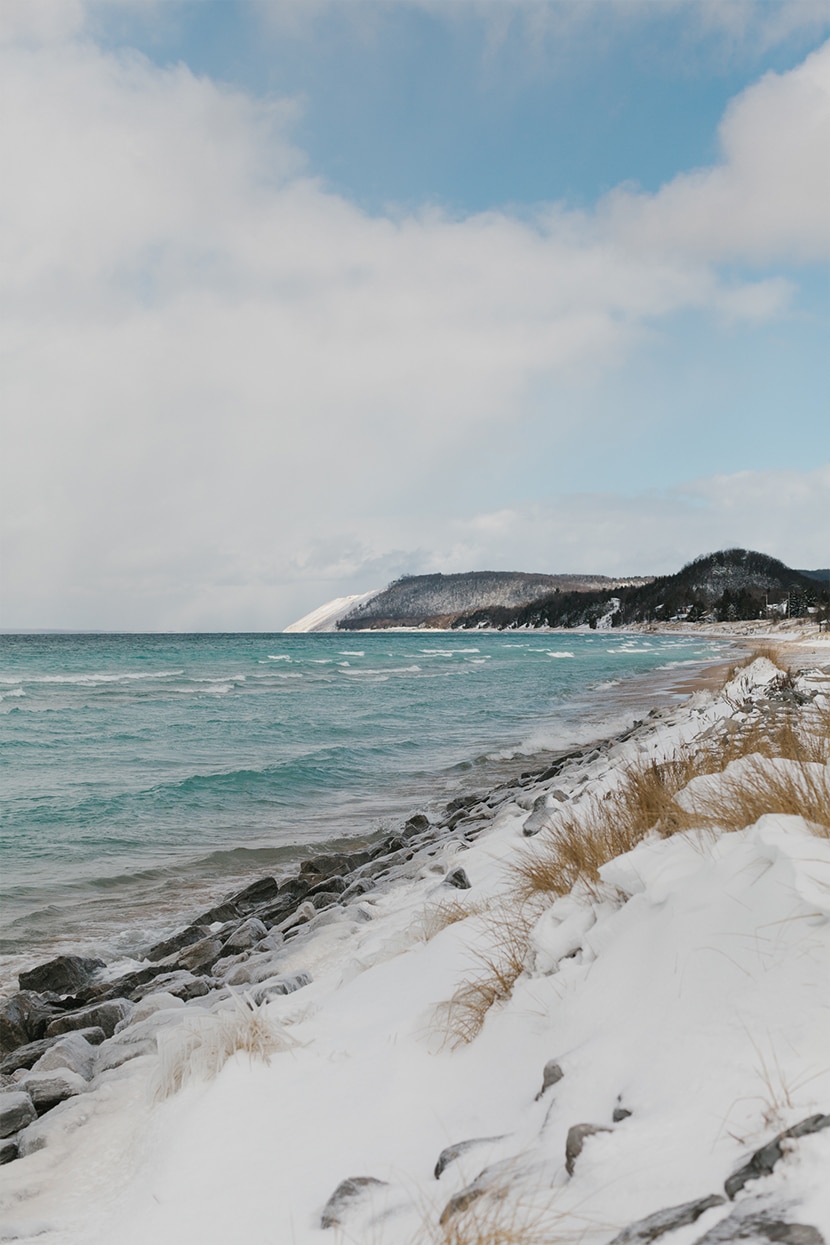 This doesn't keep me from looking every day. Despite the knowledge that I am missing so much, I keep my eyes peeled to the sand for what I might find. This practice of walking–this meditation on the rocks that hold the history of the earth–give my body a routine and train my eyes to stay open. It trains my heart to appreciate what I cannot have and reminds me that timing is everything.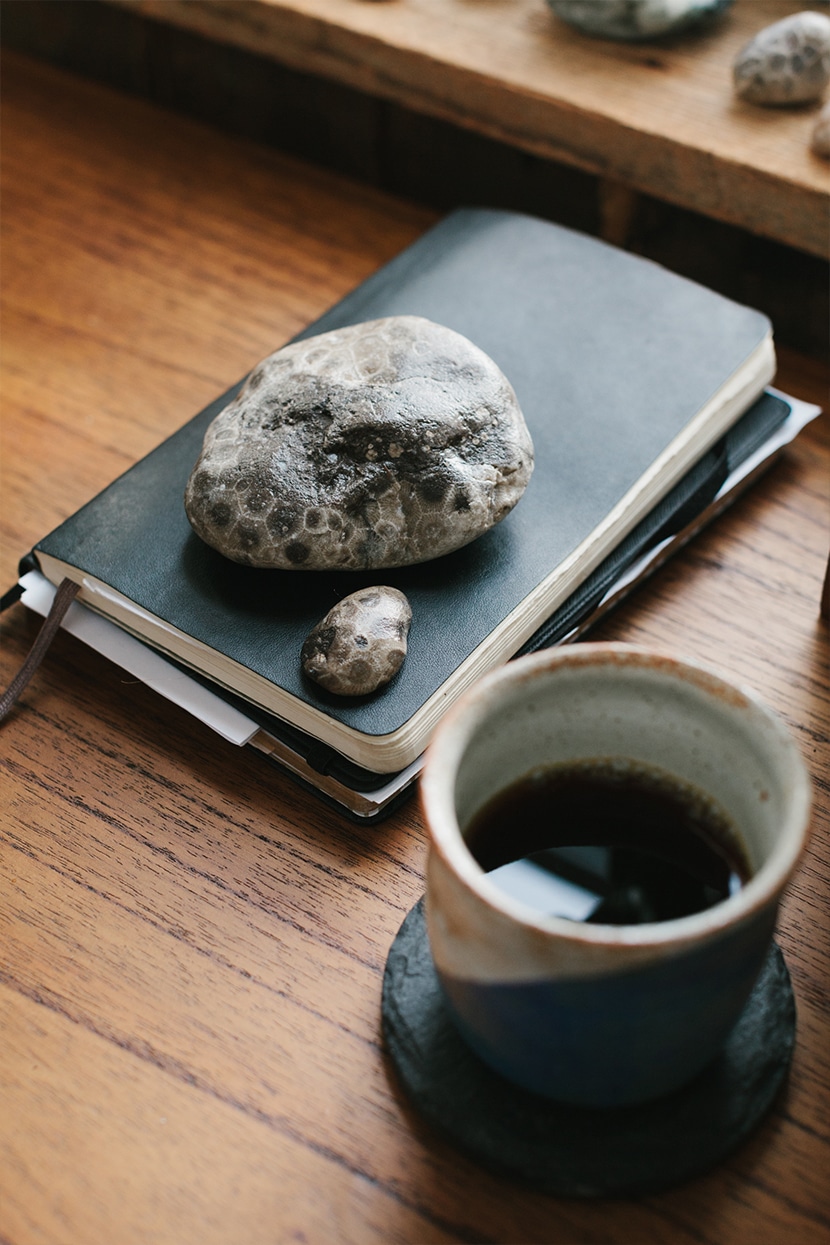 I moved to Northern Michigan the first week of January this year, welcomed by snowstorms and temperatures that hardly left the single digits. I moved into a house with one single propane heater to combat the cold, and spent my first few days waddling around layered in sweaters and multiple pairs of socks. Each day I bundled up to walk to the Lake, simply to tell her a quick "hello" if the wind blew too hard for me to stay, or to walk the shore to hunt for stones if the day was more mild.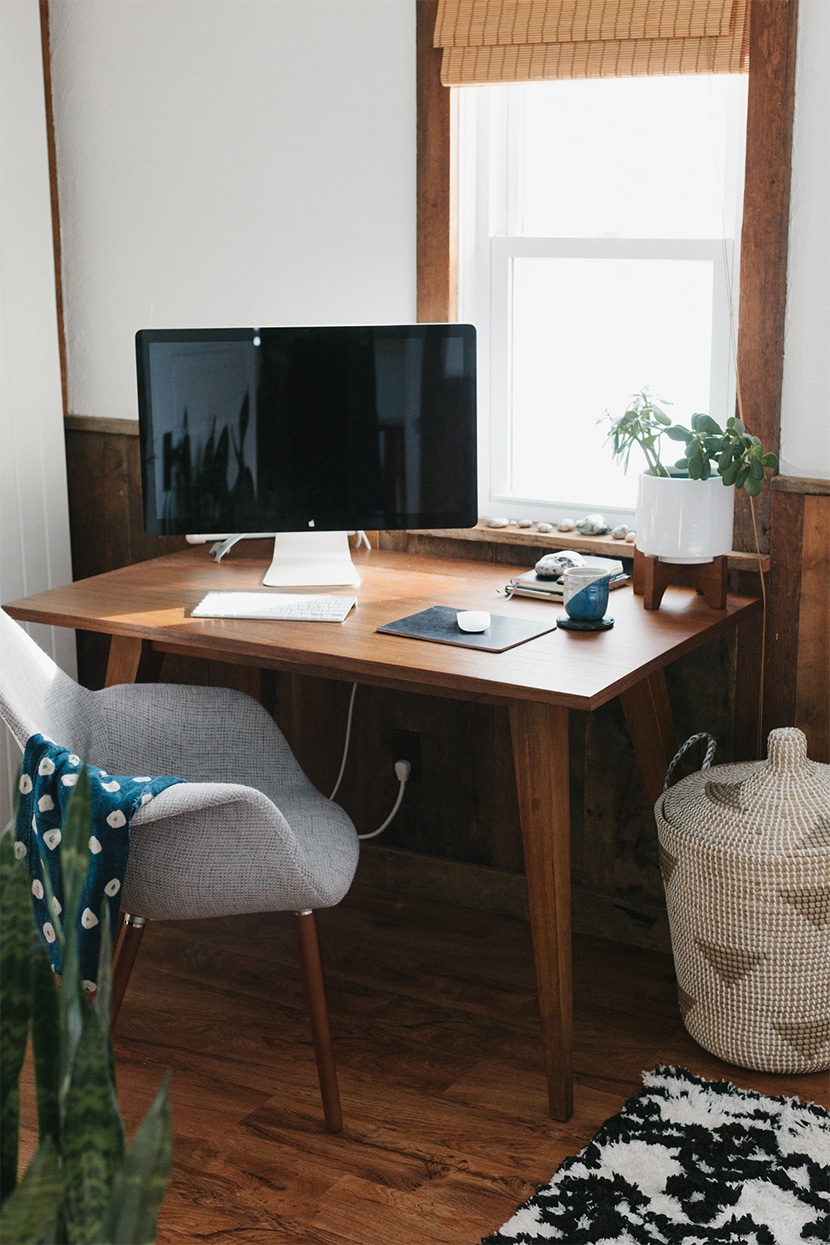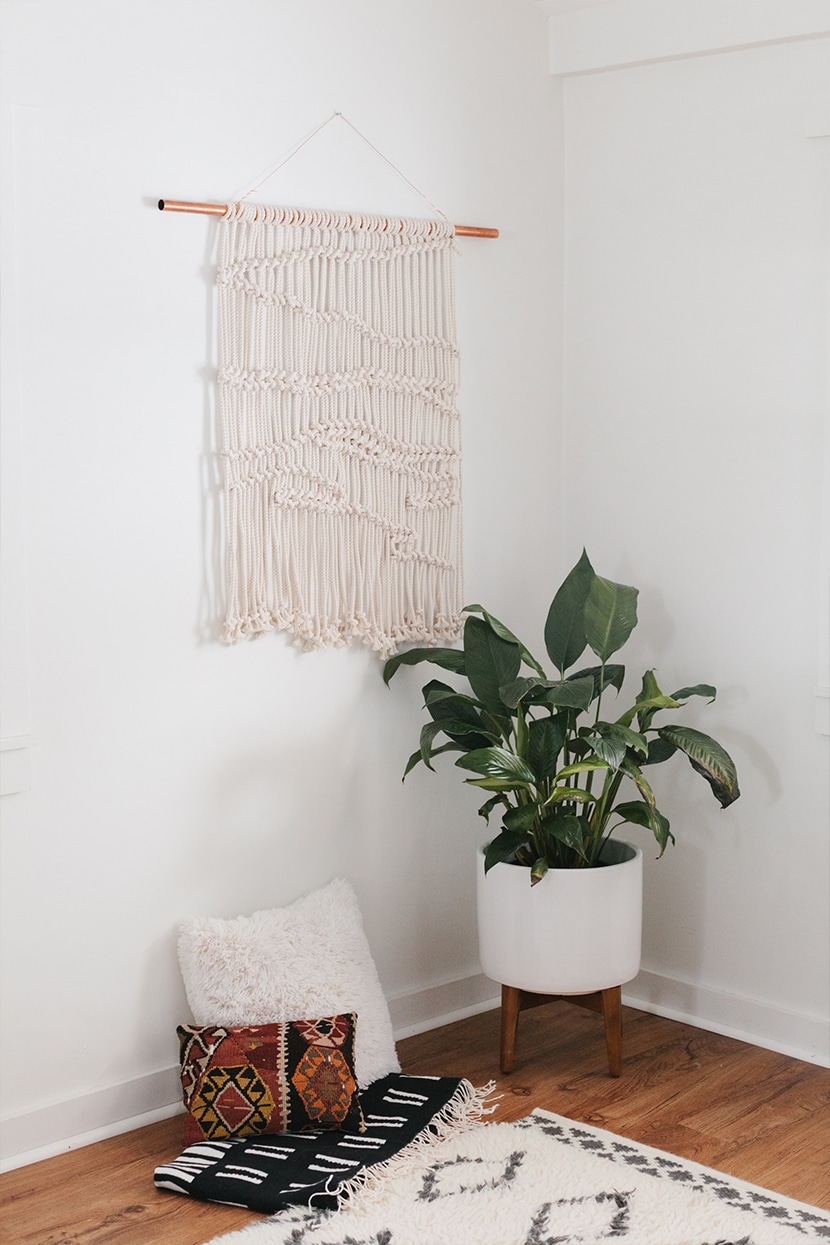 I hadn't planned to be here. I had dreamt it, yes, but I certainly didn't expect it. In April of the previous year I had moved from Oakland, California, to Brooklyn, New York, and while Michigan still beat it's home-song in my chest, I did my best to drown it out and convince myself that these adventures were what I really wanted. That I wanted the life experience these new cities were bringing me, that I wanted the life I created in cities versus the quiet lullaby of rural Northern Michigan. I followed a man from coast-to-coast, not once questioning my decision because I didn't create the space to. Not once questioning my decision because I couldn't quite imagine what it would look like to be alone.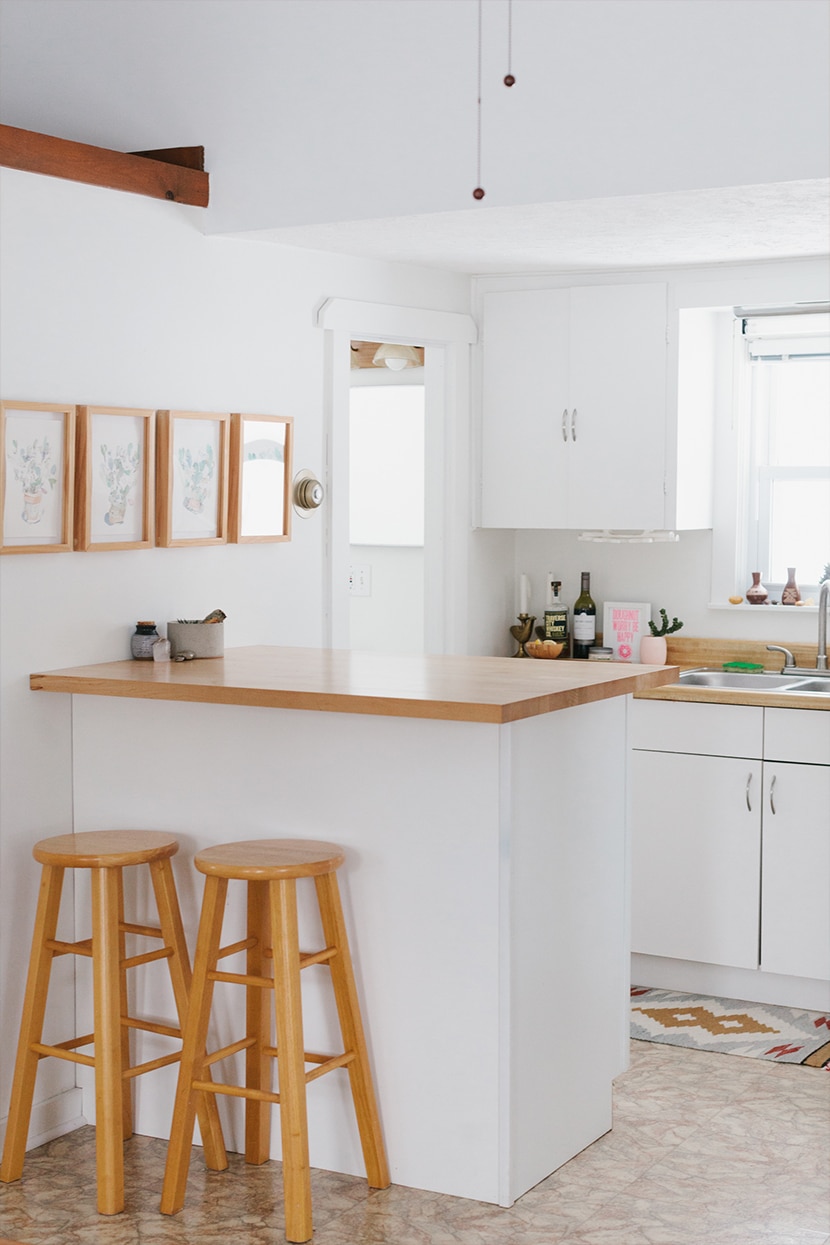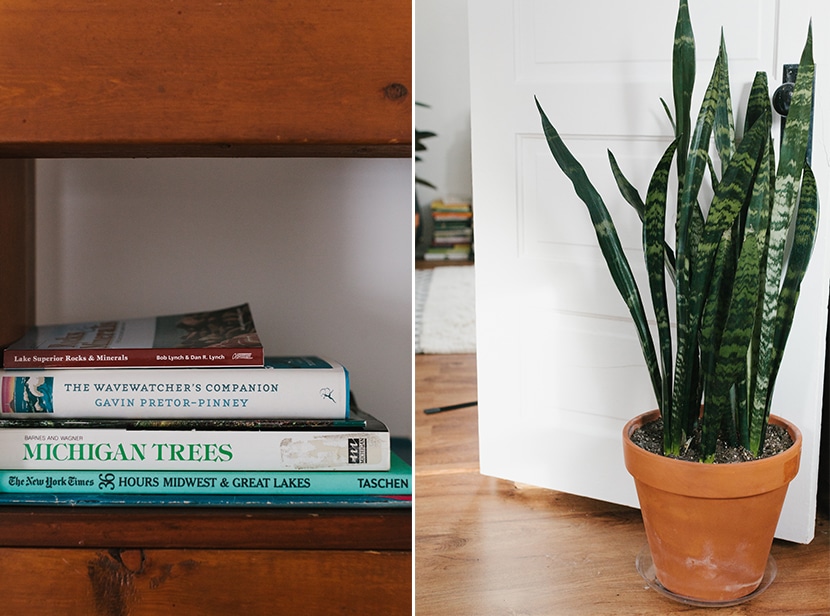 May came and I found myself visiting Michigan for my younger brother's wedding, found myself skinny-dipping in Lake Michigan at 1am the night of his wedding, which had slowly faded into the morning of my 28th birthday. I spent a week at my parents' house in Empire, the tiny town that would before year's end become home. I picked lilacs and put them in vases on every surface of the house. I swam in North Bar Lake and took quick, frantic dips in still-chilly Lake Michigan. I laughed longer and harder than I had in a long time, and came to the realization that I hadn't been really laughing at all.
In July I went back to California for a wedding and to vacation with some girlfriends near Yosemite. We stayed in a cabin and swam in an inland Lake. We drank bottles of wine and talked about sex and relationships, our disappointments with both, and I questioned–for the first time–my fears of being alone. We spent a day driving and hiking around Yosemite, and I began to speak into life all that I had been afraid of saying out loud. I asked myself where I would be, what I would be doing if I could be anywhere, if I didn't feel obliged to follow my partner in support of his dreams. Immediately my answer for home was Northern Michigan, and I would be working to host people more regularly–be it my friends or by starting a bed and breakfast, or maybe a cafe. As soon as I admitted this to myself, I began to hear direction from my gut. Move to Northern Michigan. Find a space. This became my mantra. And despite all my fears–fears of being single, of being alone in a tiny village, of being wrong–I decided to pay attention. I ended my relationship and moved back to Michigan from New York.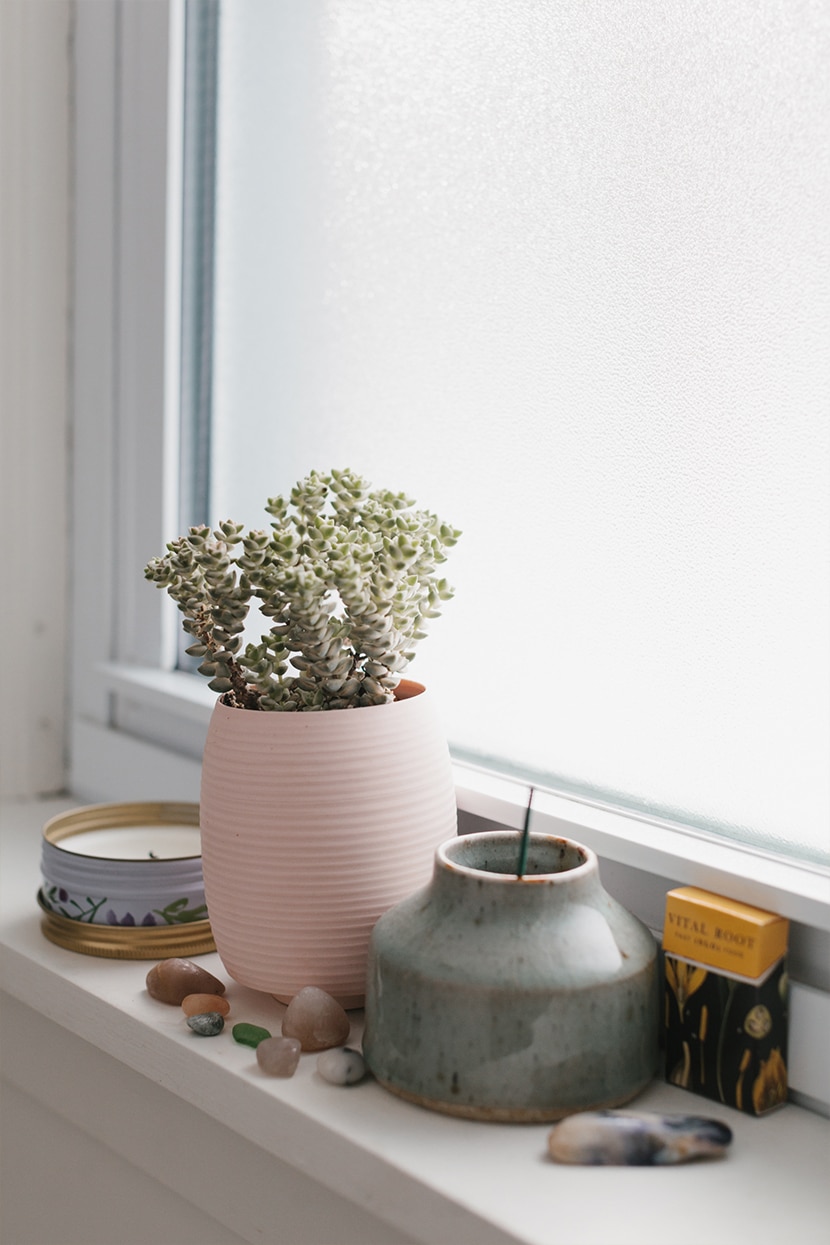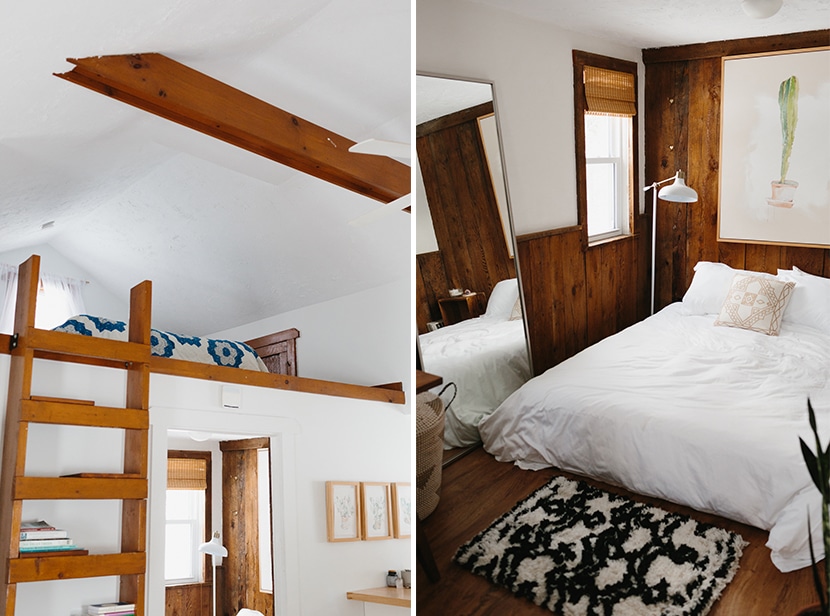 I spent July and August living at my parents' house,
riding my bicycle on wooded country roads each morning. In the evenings, I would jump in the now-warm waters of Lake Michigan as she swallowed the sun. I let the Lake and the woods heal the parts of me that were afraid and lonely. I learned to be lonely. I let myself ache. Slowly, being alone felt a little less painful. Slowly, being single didn't seem like the worst thing. Slowly, I didn't equate single or alone with loneliness. Slowly, I was feeling better, more like myself, more aware of the things I wanted and closer to reaching the goals I wanted. Move to Northern Michigan. Find a space. I hosted a number of friends in my parents' home during those months, cooking them breakfast and taking them to my favorite secret beaches.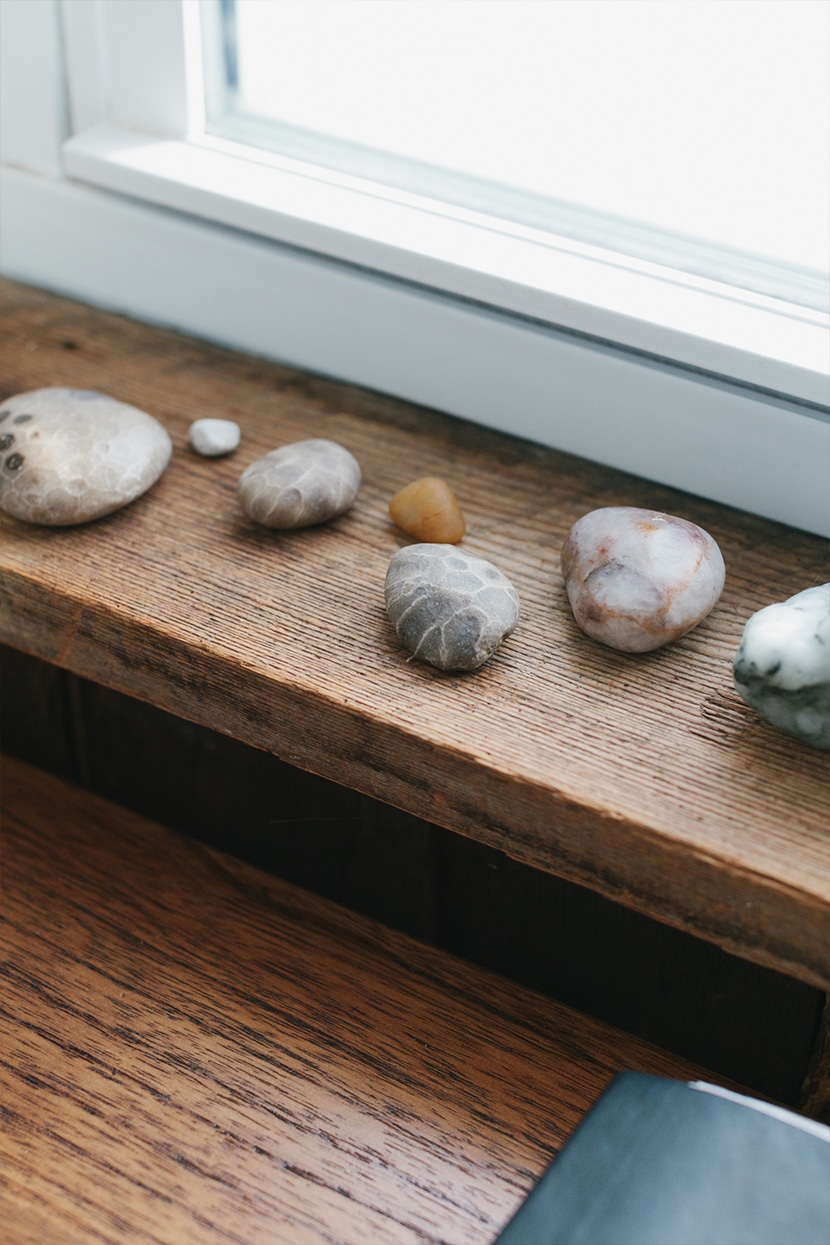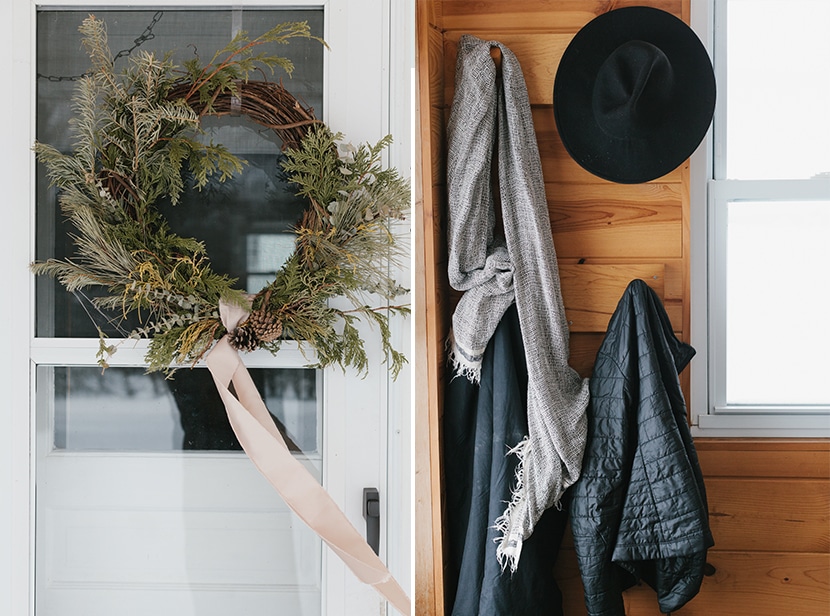 Summer changed to fall and I kept traveling and then settled in Grand Rapids for a few months in an attempt to get out of my parents' house and figure out where I wanted to live next. Northern Michigan still stood as home, was still the place I tried to sneak away to in my free time, and yet something was holding me back from being there indefinitely. "I'm too young to move to a small town. I can't live there as a single woman. Does moving there at 28 and single damn me to being single forever?" Little fears crept in and drowned out the voice from my gut, and I let them take the lead for a while. But in December, while visiting my parents and out for a solo cross-country ski, I wrestled these fears out of me. "What's so damning about singleness? Why not move here when I am young?" I quickly began to realize my fears held no weight, that I had faced them and survived, coming out even stronger. And so, I did what I had done in June, and I spoke my desires into the air. I am going to move to Empire in 2017. I felt light after saying that, as if I had just found an answer to a question I hadn't realized I was asking. I skied home, and spent the next week with my family. One afternoon just a few days later, on a quick trip to the grocery store in the village, my mom and I saw a sign for a small house for rent. "Cozy one bedroom home on a quiet village street, features additional sleeping loft, walking distance to National Park and Lake Michigan." It was as if the sign read perfectly for me. I knew in that moment–and spoke it aloud as we drove home from the grocery store–"this is my house." By New Year's Eve, I was signing the lease, and it really was.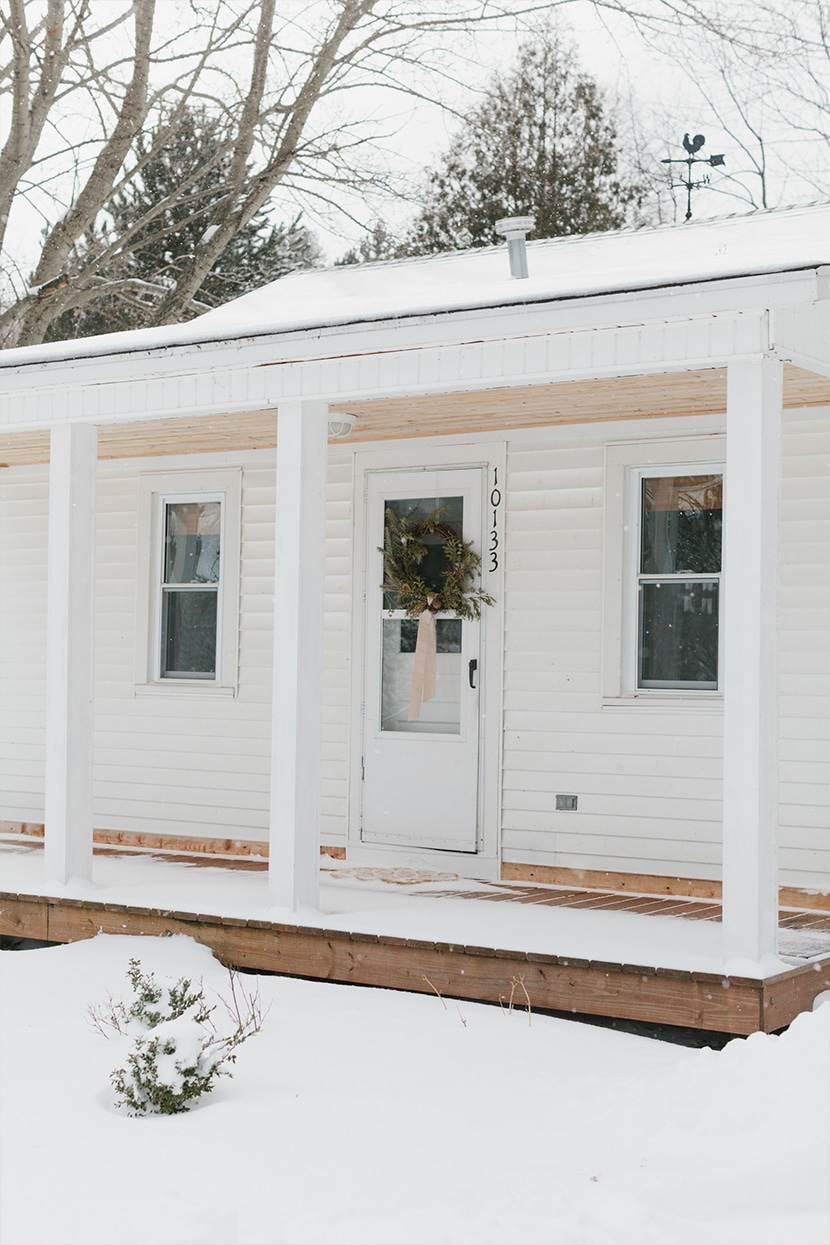 I moved into my tiny house the first week of January, amidst snowstorms and freezing temperatures. I had a month-long trip to California that began the following week, one that felt ill-timed now that I had just moved. Days before I was set to leave, I began reaching out to a handful of friends, offering my home to them as a little getaway while I was traveling. I ended up having five separate groups of visitors–a young family, a dating couple, a newly married couple, a couple expecting their first baby, and a single woman who came to celebrate the start of her 31st year–occupy my home while I was away. Already, my dreams were coming to life. Move to Northern Michigan. Find a space. I did. And that space was already working its magic.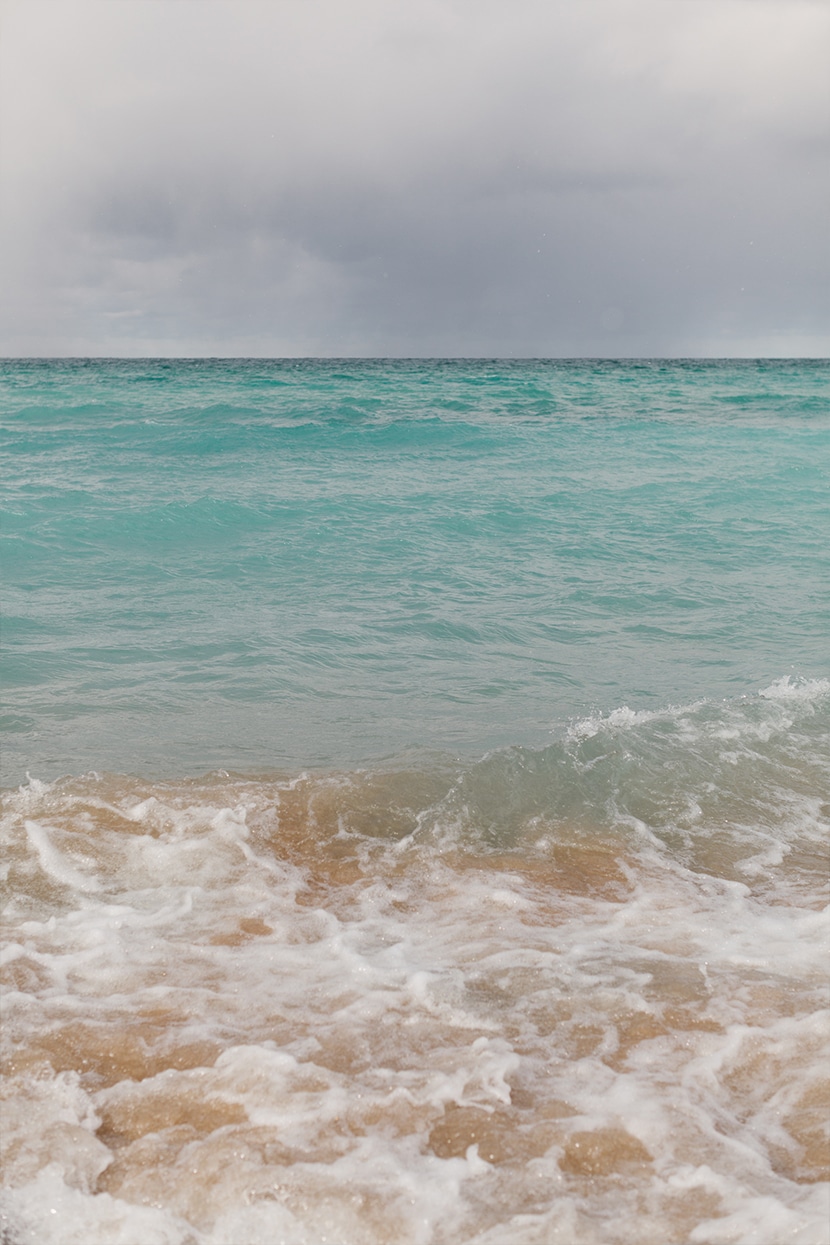 I walk the Lakeshore most days. Today as I write, snow is falling heavy outside my windows–despite the fact that it's March and isn't it supposed to be spring?–and I'm sure visibility over the Lake is low. I still plan to go have a look, because part of the Lake's beauty is the way she changes every day. It inspires me to be comfortable with all the ways I change, and maybe in a way I take refuge in her because she helps me see the beauty in inconsistency. I can't help but pick up stones as I walk the shore, little reminders that the world is old and I exist as just a fragment. Little reminders to pay attention, and also that as much as I stay open, I will only ever scratch the surface. But if I am not attentive, I won't even do that.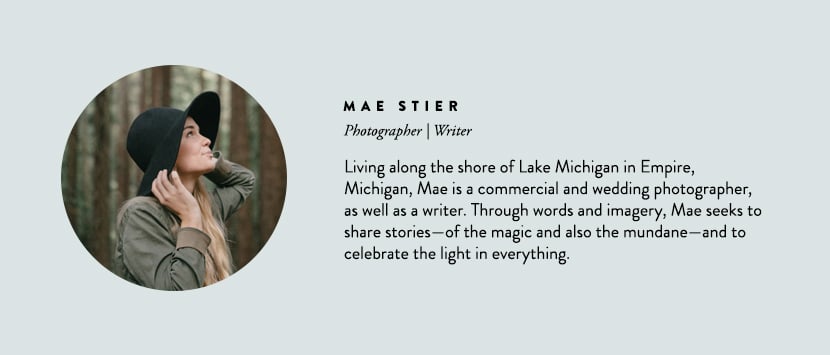 A big thank you to Mae Stier for being this Month's Contributor! Find Mae on Instagram to follow her adventures on Lake Michigan.